Shopping is always fun, isn't it? When you visit a place it almost becomes mandatory to bring back knick-knacks for friends and family. Well, here we are, ready to take you all on a virtual tour around the markets surrounding Kolkata- the city of joy. But before that, we would like to give a brief introduction to the shopping scenario in
Kolkata
. Kolkata is also famous for the cheap stuff available owing to its proximity to all the major ports around the globe.
Let's straightaway jump to list out the top places for Shopping in Kolkata:
1. New Market Kolkata

One of the oldest shopping areas, dating back to the colonial era, New Market is a shopper's paradise. Amidst the rush of excited shoppers, one can find a range of products, extending from shoes, sarees, exotic flowers and rare cheese. Name it, and you have it all. True to the proverb, all the shops of similar items are clustered in a block, thus making it more orderly. One can choose from over 2000 stalls that are clumped in the region. Located on Lindsay Street, New Market offers everything that is there to ask.
Timings:
Monday-Friday 10 AM to 8 PM
Saturday 10 AM - 2:30 PM; Sunday Closed
2. Gariahat Market

A major attraction for Shopping in Kolkata, Gariahat Market is spread along a long stretch of road with shops on either side of it selling a huge variety of clothes, jewellery and electronic items. There are a lot of makeshift tents in addition to the big shops, selling items at a lower cost. The sight is breathtaking with all the interesting items hanging out of the stores, or the glittery lights casting a dancing shadow on the long road which they flank. There are also a bunch of restaurants and food stalls so one can sneak in and grab a quick bite between shopping sprees.
Timings:
11 AM to 8:00 PM Monday - Saturday
Sunday Closed
3. College Street

A literal haven for bibliophiles, the College Streets has books spilling from the pavements as far as far as your sight goes. The largest book market in India, the College Street is a fantastic place to be. One can get rare volumes of writing and books at almost throwaway prices. The place is also credited with being the world's largest second-hand book market. The place also has a bunch of really old Bengali book publishing houses like Dey's Publications, Ananda Publications and much more. There is also an incredibly old coffee house by the name Indian Coffee House, bubbling with nostalgic feelings. One can grab that much-needed cup of coffee here.
Timings:
10 AM to 6:00 PM Monday - Friday; Sunday Closed
Saturday 10 AM - 2:00 PM; Sunday Closed
4. Hatibagan Market

Once famous for the various birds and animals that used to be sold, before a fire burned down the majority, this place for Shopping in Kolkata is still famous for the Star Theatre, a cinema complex that screens movies at really affordable prices. The markets around here offer some of the best silks and cotton in sarees that are there.
Timings:
Sunrise to Sunset on Sundays
5. Burrabazar Market

One of the oldest wholesale markets, Burrabazar is located near the M. G. Road metro. The market is one of the largest and is home to the major rush during festivities. Everything that is plausible can be found in this bustling stretch of the city. The market is divided into four major parts, i.e. Tulapatti, Fancypatti, Dhotipatti and Chinipatti. These parts are hosts to similar kinds of items that are there to sell. The festive season brings massive celebration on the roads with sweets overflowing, puja paraphernalia being sold, people haggling for a range of items including clothes and footwear.
Timings:
10 AM to 7:30 PM Monday - Saturday; Sunday Closed
Malls In Kolkata
6. South City Mall

Located on Prince Anwar Shah Road in the southern end of the city, the South City Mall is a state of the art mall with a shopping area of about 1,000,000 square feet. Consumers can select from a range of exclusive international and national retail brand outlets that load up the area. There is also a multiplex located in the mall where movie buffs can enjoy their day out.

Timings: 10 AM to 10 PM; All days
7. Quest Mall

Another place for Shopping in Kolkata, inaugurated in the year 2013, the Quest Mall has a range of stores to cater the needs of people with food courts, gaming areas, multiplex and what not. The INOX multiplex here has six screens.

Timings: 10 AM to 11 PM; All days
8. City Centre 1 Shopping Mall
Located in Salt Lake, it is a twin mall, one of the many that are spread across the city. The outlets in the City Centre have something for every customer, and so has a widespread footfall. There are also some fabulous boutiques that you would definitely want to try out.


Timings: 10 AM to 8:30 PM; All days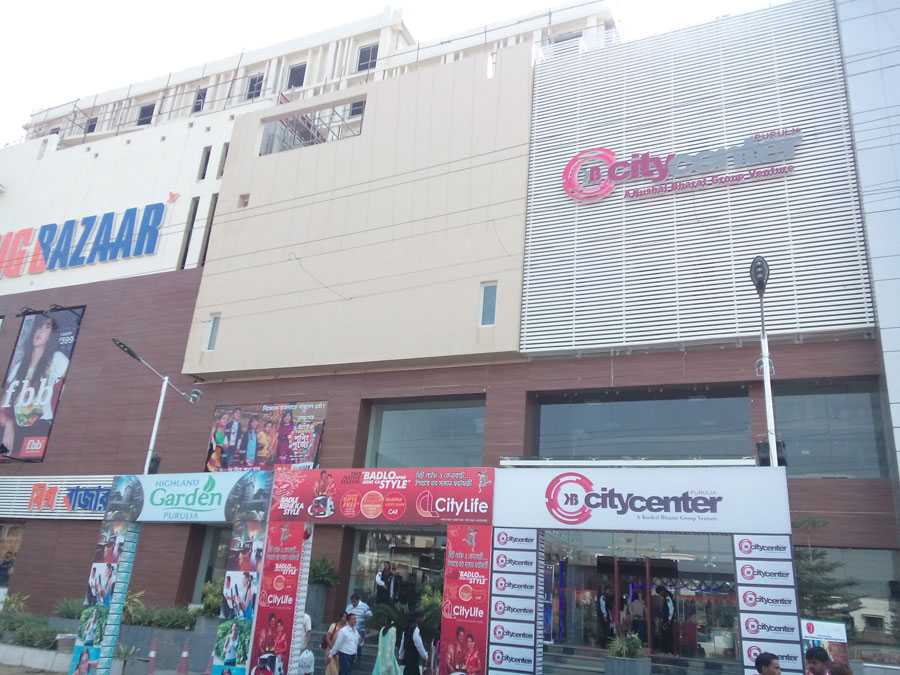 9. Mani Square Shopping Mall

The mall is located on the Manicktala main road and has an array of favourite brands like Adidas, United Colors of Benetton, Levis, Lee Cooper and Spencer's. The brand was inaugurated in the year 2008. A multiplex, various food outlets and gaming zones add to the charisma.

Timings: 10 AM to 9:30 PM; All days
10. Avani Riverside Shopping Mall

Located on the banks of River Hooghly, this place for Shopping in Kolkata has a picturesque location. One of the first mega malls in the Howrah area, the mall boasts o big names like TimeOut, Reliance Trends etc. There is also a PVR located on its premises.

Timings: 10 AM to 9:30 PM; All days


What To Buy in Kolkata
1. Textiles

Kolkata is widely famous for the rich variety of textiles that abound here. A large variety of silk, taant and cotton sarees are available here. There are varieties of linen, Khadi, Bangladeshi Dhakais, handloom Benarasis that can be found here. Some famous shops are- Vasansi Jaipur, Ananda, Adi Dhakeshwari Vastralaya, RMCA Basak, Priya Gopal Bishoyee, Adi Mohini Mohan Kanjilal etc. to name a few.
2. Terracotta

Another speciality that will meet your eyes is the incredible terracotta artefacts that surround the pavements of Chowringhee Lane.
Several traditional designs are
available that also make
beautiful
home décor items.


3. Books - New And Old

As said before, College Street is a literal haven for book lovers, being the largest second-hand book market in the world. So visit the place and breathe in the aroma of books.
4. Kantha Embroidery Products


5. Shantiniketan Products

6. Jute Products


Next times you visit Kolkata, make sure that you do lots of shopping.