Do you ever think of going on drastic adventures after your retirement? If not, then Robert Wheeler is someone who will inspire you to have a future, free of risks and constant worries. He at the age of 85 became the oldest person to climb the climb Mt. Kilimanjaro, the highest peak of Africa and the World's highest freestanding mountain near the Marangu Route. Let's take a look at his adventurous tale.
Wheeler's Background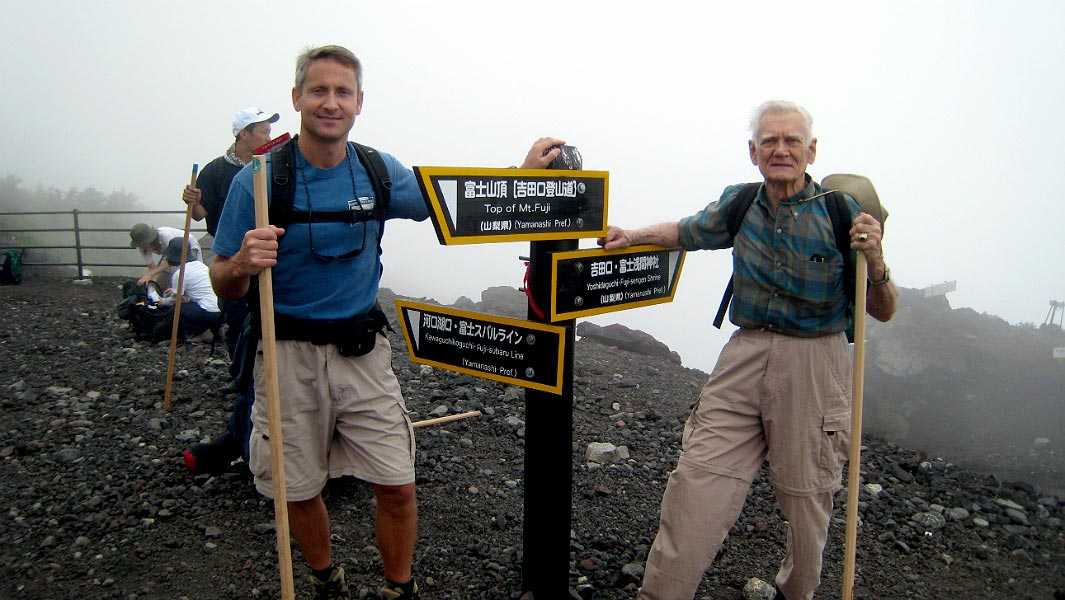 Wheeler entered the Guinness Book of World Records for being the oldest man to climb Mt. Kilimanjaro. In the past, he has spent 20 years of his life as the Director of Health Promotion Research and also as an adjunct Associate Professor of Psychology at St. Louis University. It was largely this academic background that encouraged him to explore the world at such an age. He was accompanied by his son Jack, and this wasn't their first expedition. Even in the past, they have scaled mountains such as Aconcagua in Argentina, Mount Fuji in Japan and several of the other peaks in the USA. However, though he has always had a courageous heart, his body was wearing down a little and Wheeler had to undergo four joint surgeries. Yet that never abstained him from achieving his travel goals.
The Incredible Journey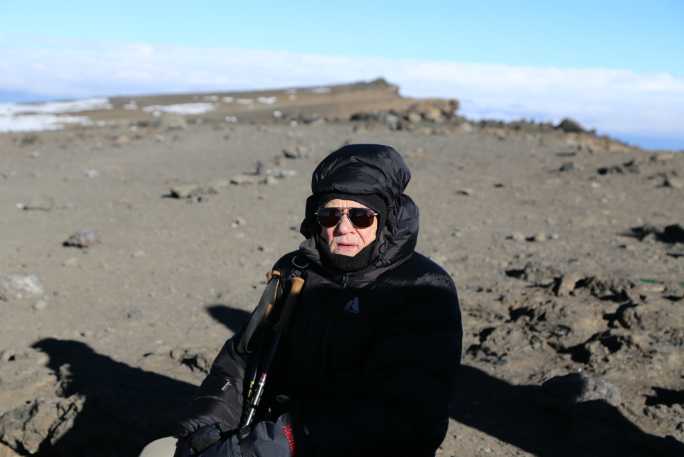 The journey to climb Mt. Kilimanjaro started with hiking in the Chubb Trail in West Tyson Park, Missouri which stands at a height of 400 ft. The father and son duo trained themselves excessively for the trek and Wheeler was constantly inspired by a quote of the renowned writer Ernest Hemingway, that encouraged him to follow the will of his mind and not submit to the perils of his body.
They reached Tanzania and met their co-travellers, Rashid and Rama, the guides, their cook and eight porters to carry their things. They started with a 20-mile climb to the basecamp at 15,500 ft. Robert always dreamt of achieving a Guinness World Record, and so his son had the task to document his journey through the three volcanic peaks. To reach the first peak, Robert had to trek another 4 Miles. The journey was 8 hours long and the temperature beyond zero degrees.
Wheeler also faced a lot of difficulties during the course of his expedition. He had severe leg and back pain but very audaciously he managed to end his apprehensions. Even the descent was not easy and they took nearly five days to finish the journey.
After winning the Guinness title at the age of 85 is felt liberated. It was largely the zeal that helped him to climb a summit of 19,340 ft without the aid of any Oxygen cylinders.
His Book and Endeavors Ahead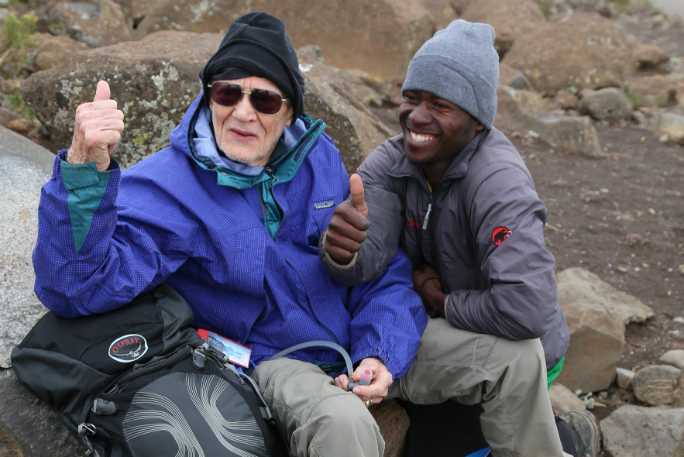 Robert is fond of challenging himself and after coming back from Mt. Kilimanjaro, he has decided to explore other places as well. For him, his age is just a number and he believes in proper planning and execution of the challenge.
He has written a book named 'Mountains and Minds' which is a collection of his adventurous tales. He wants to prove that old age should never be a barrier to achieve your dreams. He says, "I feel honoured to hold this record. Above all, the experience has taught me that fortitude, together with perseverance and vitality is indeed an important virtue." 
Traveller's Takeaway
He believes that such challenges are always exhilarating as well as healthfully stimulating  and he does recommend it to others
He says, "I wanted to demonstrate that old people with worn-out joints and deteriorated muscles do not have to be couch potatoes, they can be active enough to climb a high mountain."