Indonesia
, a country which bestrides the equator between Indian and Pacific Ocean, a country with bewitching tourist attractions and historical architectures and a country which is known for its beaches, volcanoes and wildlife existence should be anyone's ultimate vacation destination. 
Public transport is cheap and can get you through almost everywhere barring comfort issues and crowded scenarios. Barring these travel entities, another fine alternative to dive into and experience the elegant environment and culture of this country is simply renting a car in Indonesia. Though renting a car in Indonesia is not cheap, but it acts as an alternative to some exquisite islands and historical places where flights or trains might not be the best option.
Cost of Renting a Car in Indonesia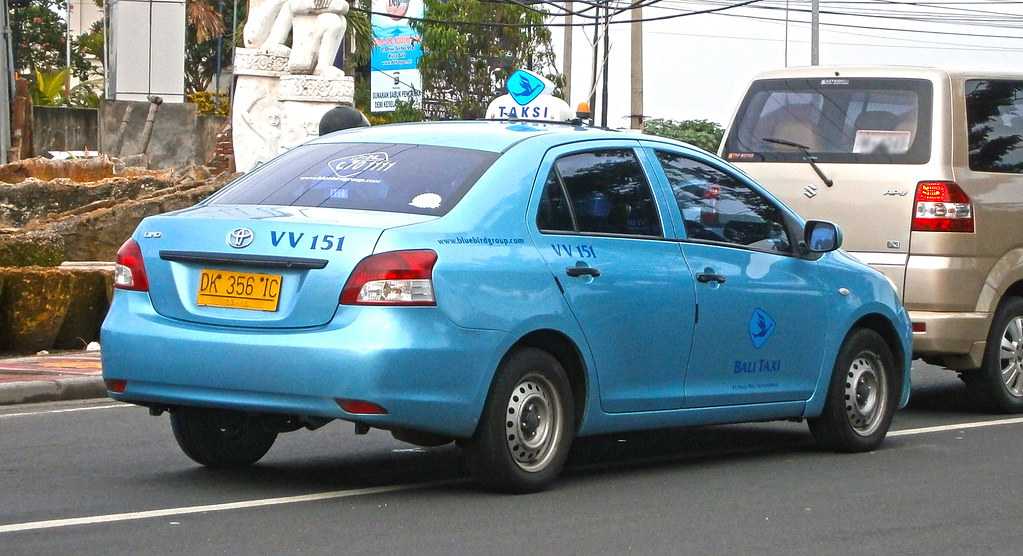 When you are up for a tour, you will want to check the prices so that you can make a budget. Car renting prices may change according to the car one is renting and also on the duration of the rent. Also, there are additional charges if the vehicle comes with a driver or a guide.

Automatic Transmission Cars
These days' people are also renting automatic transmission cars which do cost more. If you want them for your car rental in Indonesia, then it is best to talk about it and set the price.

Refundable Deposit
Do note that some car rentals in Indonesia may require you to provide them with a refundable deposit when you are renting the car.

Average Price
Per Day: IDR 213,810 to IDR 356,311 (USD 15 to USD 25)
Per Week: IDR 4,989,268 (USD 350)

Car With Driver
If you want a driver with your car, then the price goes up, and it can cost you up to IDR 570,645 (USD 40) excluding the fuel price and only for 10 hours. The price shoots up even more if you take a guide.
Self-drive Car Rentals in Indonesia
To rent a car you need a regular driver's license of your country which should be at least 1 to 2 years old. If your driver's license is not printed in English, you have to show and IDP/IDL (International Driving Permit/License). However, if your regular driver's license is not printed in English, you do not need an IDP/IDL if you belong from Myanmar,
Laos
,
Cambodia
,
Vietnam
, Brunei,
Singapore
,
Thailand
or
Philippines
. Moreover, UK drivers having a paper license would also need a photo for identification while renting a car.
Eligibility Criteria & Documents Required
So barring the above-mentioned conditions, below are the necessary tips you should consider before renting a car considering you have a driver's license.
1. You should be 18 years old and should have a regular driving license of your native country or an International Driving Permit (IDP). Indonesia accepts IDP from all countries.
2. Your passport and photo identification proofs are required. Also, the payment could be made via an international Debit or Credit card.
3. Fill out your personal details on the form given by that rental shop or agent.
4. Before checking out, make sure the vehicle is in good condition. Check the brakes, engine, lamps and GPS. You can visit a mechanic to ensure these checks and prevent the risk of getting the car stopped in the middle of nowhere.
5. Also do consider checking if there are scratches or dents on the vehicle from before otherwise while returning the vehicle, the rental staff may scam you and you may have to pay for the dents and scratches.
6. Car rentals can be found at the airport, the city's centre or your hotel staff can arrange the service. Rates start from 400000 Indonesian Rupiah (excluding gasoline and driver) and can even increase during holiday seasons. Getting a full tank can add up up-to 100000 Indonesian Rupiah. Also, parking for an hour could cost as high as 5000 Rupiah. You can also rent a car for 6-12 hours at a significantly cheaper rate.
Operators for Car Rentals in Indonesia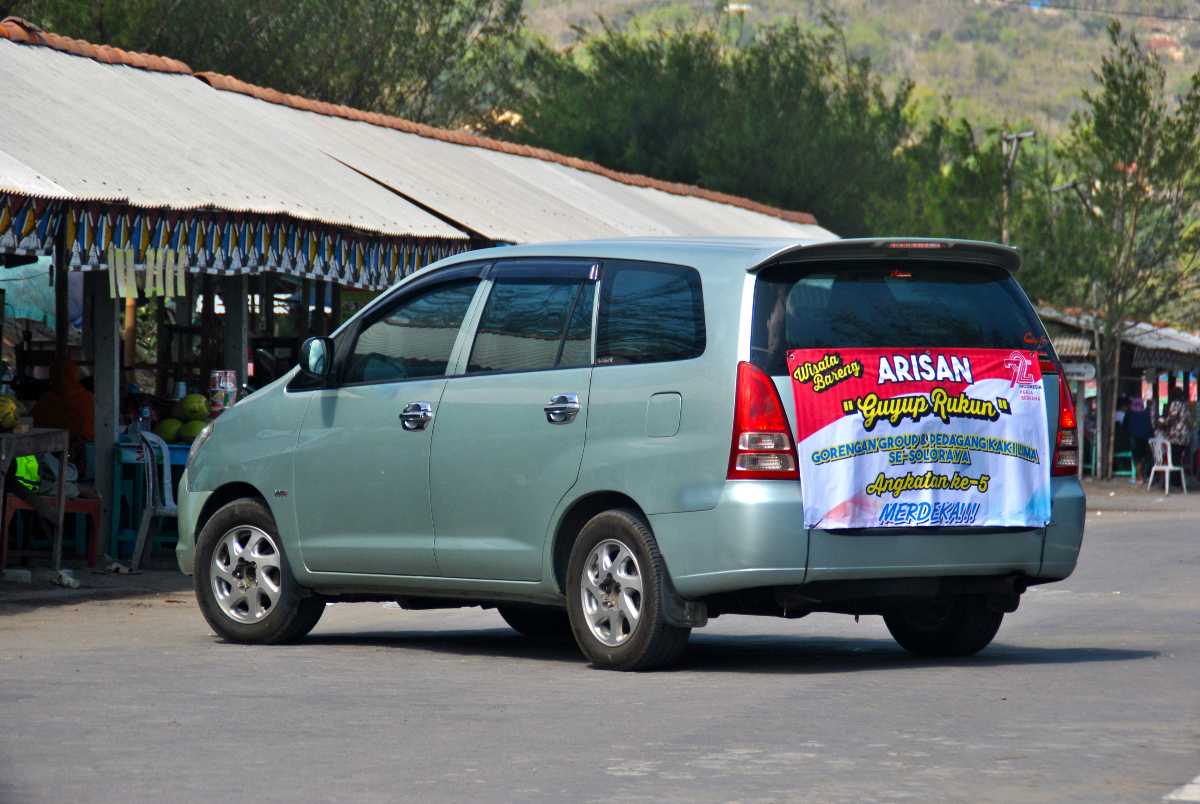 Most popular rented car are Toyota Avanza, Toyota Kijang and the Toyota Innova which can carry up to 5-6 people each including luggage. These are the best-rated car rental companies offering self-driven as well as with driver options while renting:
1.  Trac Astra Car Rental
Address:
Terminal Kedatangan Bandara Syamsuddin Noor, Jalan Angkasa Landasan Ulin, Landasan Ulin Utara, Liang Anggang, Kota Banjar Baru, Kalimantan Selatan
Phone:
+62 511 4280000
2.  Avis Car Rental
Address:
Jl. Raden Saleh Raya No.27, RT.2/RW.3, Cikini, Kec.
Menteng
, Kota
Jakarta
Pusat, Daerah Khusus Ibukota Jakarta 10330, Indonesia.
Phone:
+62 21 3142900
3.  Bluebird Car Rental
Address:
Jl. Mampang Prpt. Raya No.60, RT.10/RW.3, Tegal Parang, Kec. Mampang Prpt., Kota Jakarta Selatan, Daerah Khusus Ibukota Jakarta 12790, Indonesia
Phone:
+62 21 7989000
4.  Keddy by Europcar Car Rental
Address:
 Baguss City Hotel Johor Bahru, 49, Jalan Wong Ah Fook, Bandar Johor Bahru, 80000 Johor Bahru, Johor,
Malaysia
Phone:
+60 19-279 9818
5.  Eazyrent Car Rental
Address:
Blok D6/51 Kelapa Gading,, Jl. Gading Kirana Timur IX, RT.15/RW.8, Klp. Gading Bar., Jakarta, DKI Jakarta, Daerah Khusus Ibukota Jakarta 14240, Indonesia
Phone:
+62 21 4500099
The above-mentioned car rentals in Indonesia have their shops or garages all across the entirety of Indonesia. You would certainly face no issues finding them.
Renting a Car in Indonesia With a Driver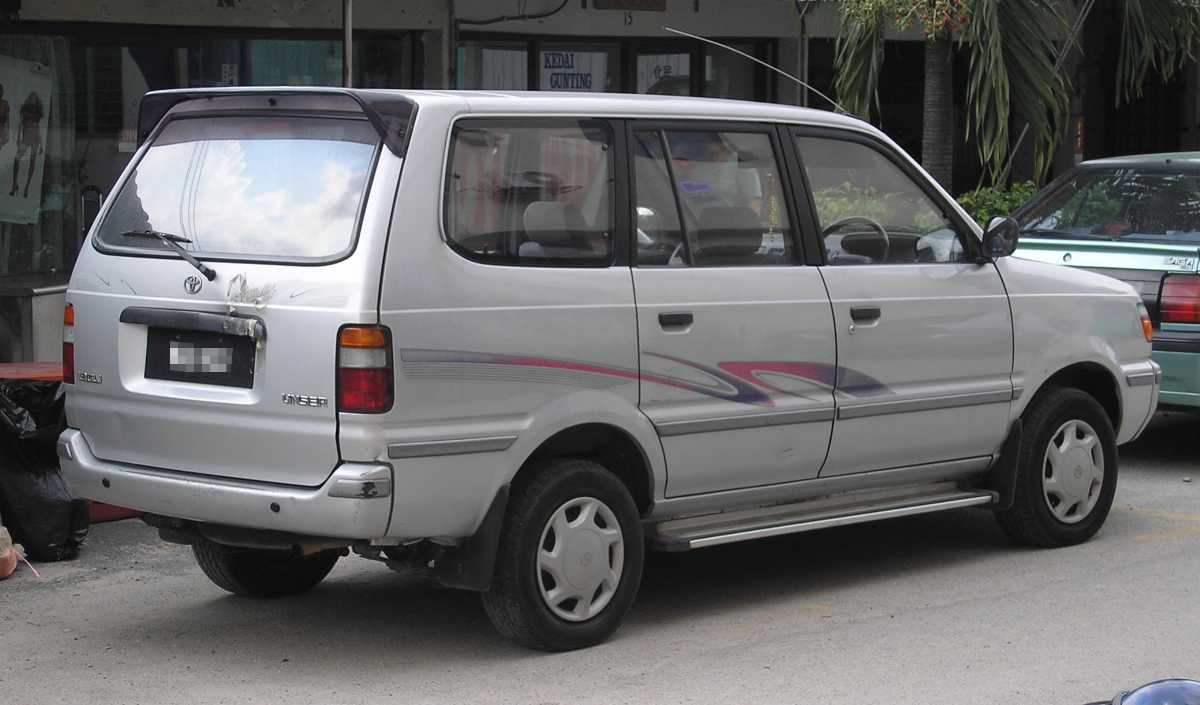 This method of renting a car is most preferred regarding safety as well as tourists preferences. Moreover, if you wish to get out of all that hassle involved in renting a self-driven car and traffic, rent a car with a driver. They know the routes better than you do and obviously can tackle traffic conditions way better. Being good in spoken English, these drivers double up as a travel guide and can provide you knowledge about the historic and cultural aspects of various places you'll be visiting.
Here is a list of some individual drivers and car rental services:
1. Dadang Supardi -
He along with some other drivers offer services in Java.
Address:
Pujowinatan PA 1/723, Purwokinanti Pakualaman, 55112 
Yogyakarta
, Indonesia
Phone:
+62 818 0400 6927
2. Pardi Supardi -
He offers services in Java.
Email address:
[email protected]
Phone:
+62 81 229 934 39
3. Kadek Care Rentals -
He along with his teammates offer services in
Bali
, Indonesia.
Phone:
+628124642000
4. Rhino Car Hire -
They offer services in Jakarta, Surabaya, and Yogyakarta Airport
Phone:
+44 (0)845 508 9845
Email address:
[email protected]
5. BaliCab -
They offer their rental services in Bali.
Phone:
+62 81 2381 6525
Email Address:
[email protected]
Renting a car can get quite expensive in Indonesia, though the advantages outnumber the disadvantages. Comfort, in-depth travel experience, exquisite side-scene views and much more. But if you wish for a cheap alternative barring the extra tip for drivers, toll payments, hassle and extra cost of refueling, road and traffic conditions as well as license issues, then train or flight travel would be best suited for you.