Do you look forward to adrenaline rush in vacations? Are you the one who searches for adventure sports destinations?  Do you want an unforgettable experience in
Indonesia
? Then, skydiving is calling to you. Sky-diving, an extreme adventure sport, was developed to challenge man's ability to experience free fall. If you're planning a trip to Indonesia, then get ready to take a jump in the blue sky and let the winds carry you.
Here's a list of places that offers the best experience of skydiving in Indonesia:
1. Nusawiru Paracenter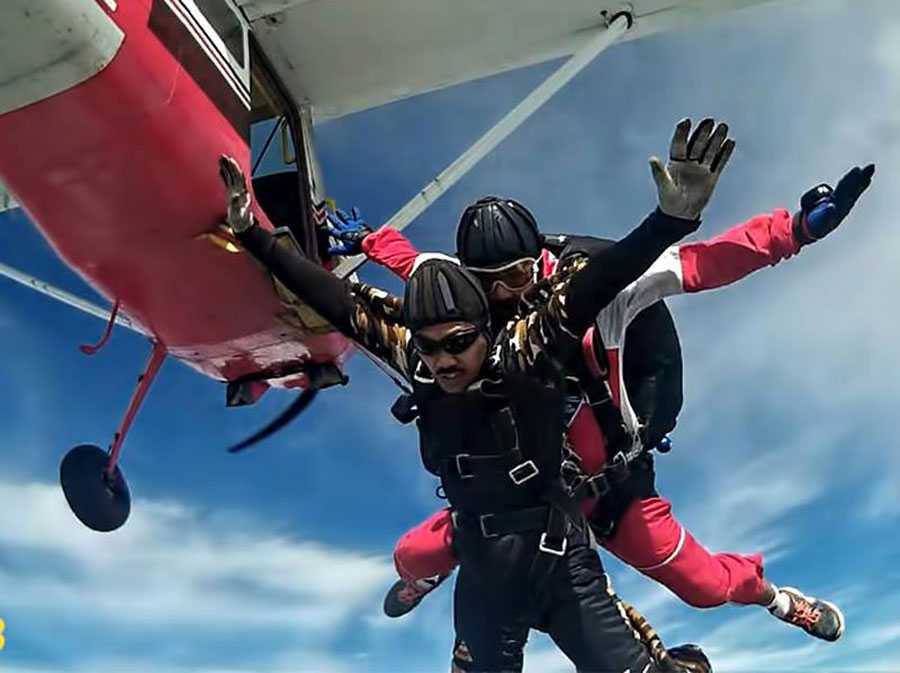 Nusawiru Paracenter is known to be the very first civil drop zone in Indonesia. It is located at the island of West Java and is one of the most famous places for skydiving in Indonesia. The facilities available are gear rental and sales, trained coaches, the rigging that are the ropes and wires supporting airplanes and a packing area. The dropzone is at Nusawiru Airport, and the transport to the drop zone is included in the package. You can find the centre for skydiving in Kondangjajar, Cijulang, West Java. 
Timings Saturday and Sunday - 8:00 AM to 4:00 PM
Cost of Tandem Jumps: IDR 5,145,000 (USD 360)
Aircrafts Available: Cessna 185 , Dornier D28
Contact Number: +62 815-6431-446
Website: nusawiruparacenter.info
2. Lido Lakes
This is a famous site for skydiving in Indonesia primarily because of the drop being above the beautiful Lido Lakes. You can stay in one of the most attractive resorts known as Lido Lakes Resort in Bogor region. The 6th World Parachuting Championships of Canopy Formation in 1996 was held here. It is located at Lido Flying Club, Watesjaya, Cigombong, Bogor, West Java. 
Cost of Tandem Jump: IDR 2,844,400 (USD 200)
Static Jump Ticket: IDR 284,440 (USD 20)
Cost of Video:  IDR 711,100 (USD 50)
Aircraft Available: C-185
Operator: Skydive Singapore
Website: skydivesingapore.com
3. Pondok Cabe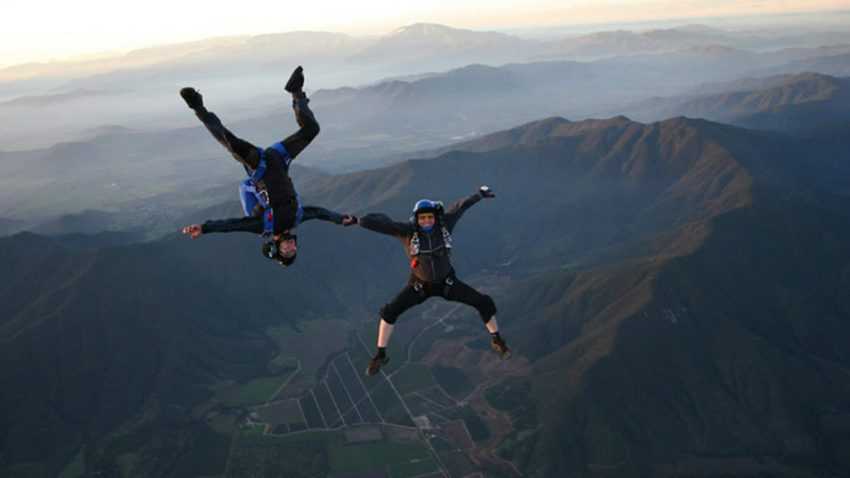 One of the skydiving areas is Pondok Cabe that is south of
Jakarta
, the capital of Indonesia. The skydiving services operate here because of the airport run by the Indonesian Armed Forces. The airport is open to civilians as well. Pondok Cabe also has one of the cheapest golf courses in Indonesia. So you want to try golf for a few holes after throwing yourself out of a plane, this place should be on your list.
Height of the Fall: 10,000ft
Cost of Tandem Jump: IDR 2,702,180 (USD 190)
Static Jump Ticket: IDR 284,440 (USD 20)
Aircrafts Available: Skytruck, Casa 212, Cessna 206, Beechcraft 
4. Pangandaran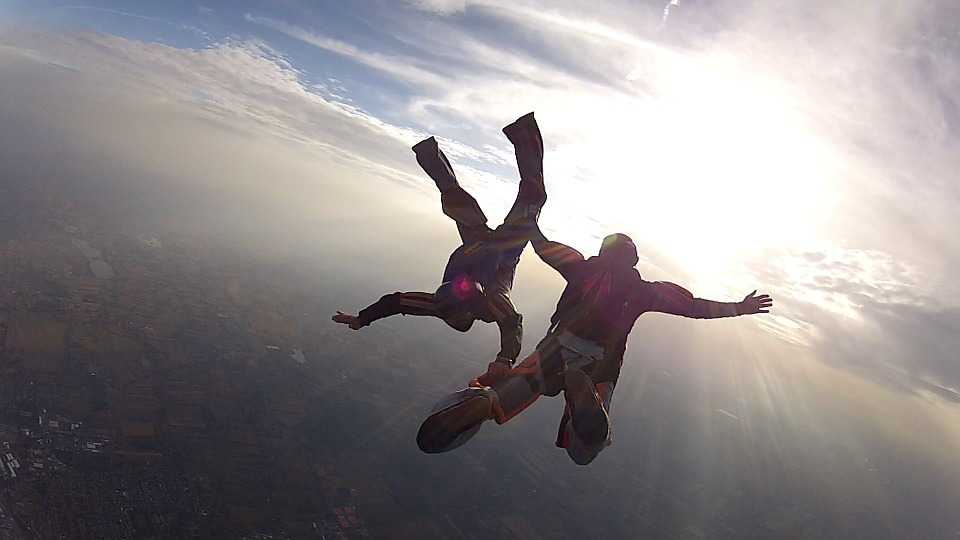 Pangandaran, located in West Java, is the most famous site for skydiving in Indonesia. It has breathtaking black beaches and is an excellent place to stay away from the frenetic pace of Indonesia's teeming metropolises. IndoWalk provides educational courses in skydiving to students that last for five days. The course includes meals and accommodation. On completion of the course, students receive a Free Fall certificate as well. They also have skydiving for beginners and licensed experts. The cost includes video documentation and insurance.
Height of the Fall: 10,000 ft
Cost of Tandem Jump: IDR 5,145,000 (USD 360)
Educational Course: IDR 25,725,000 (USD 1800)
Operator: IndoWalk
Website: indowalk.com
5. Indoor Skydiving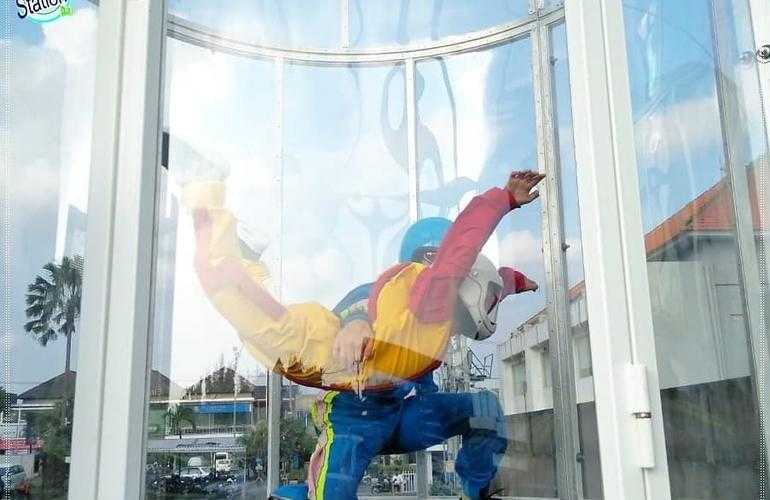 If you want to experience the thrill and adrenaline rush of skydiving but in a controlled environment, then you can also go for indoor skydiving. Children below the age of 18 can also experience free fall at indoor skydiving but should be accompanied by an adult. A wind tunnel was specially built in
Bali
to serve this purpose. You will be made to wear a proper dive suit with equipment like the helmet and protective eye-wear. Then fans will start to blow into the air from the ground. At all times, an expert will be there to guide you and help you maintain your flying position. It is located on Bali Brasco Jalan Sunset Road in Bali.
Timings: 12 noon – 9:00 PM
Days: All 7 days of the week
Price: IDR 638,246 per person (USD 45)
Website: adrenaline-hunter.com 
Things to Remember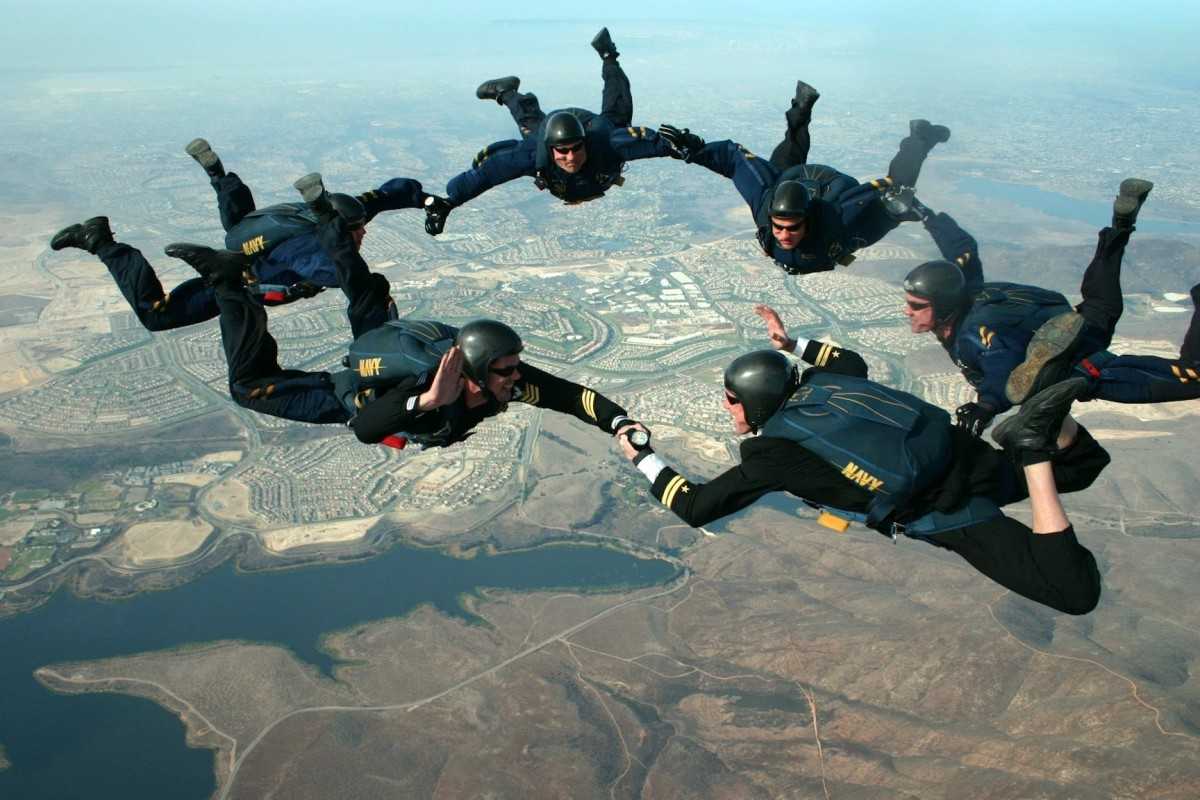 Skydiving in Indonesia offers an unforgettable experience at exotic locations. If you're a beginner, there might be some questions in your mind on the know-how of skydiving. To help you out, here are some things to remember before you take that leap into thin air.
Do's
Weight Limits: You should be very careful about the prescribed weight limits for skydiving in Indonesia. Different drop zones have different limits, but it usually ranges from - to 125 kg. Some companies have a maximum limit of 100 kg. Do not try to go for the risk if you're above the given time as the parachute might not be able to carry your weight.
Clothes: Ensure that you're wearing comfortable clothes. A loose t-shirt and jeans are the best combination. Don't wear anything too tight as it might restrain your movement in the air. You will be made to wear a diving suit and eye protection glasses over your clothes.
Knowledge: You should be aware of the rules and policies. Read all the terms and conditions before signing the document and beginning your training. Ensure that the instructor is certified and the gear is of good quality.
Listen to your instructor: It's imperative that you listen and follow every instruction of the trained personal. You can trust them, and they will keep you safe. Pay close attention to the instructions during the training as well. Ask again if you have doubts or are unsure about something.
Documentation: For a sport like skydiving, documentation is exceptionally crucial. Make sure you have provided the authorities with all the correct details
Don'ts
Don't panic. Going skydiving for the first time can be a little daunting, but you need to be calm and have courage. The experience will be smooth and harmless if you don't panic especially mid-air. If you're feeling uneasy, inform your instructor at once.
Don't undereat/overeat: Before your aircraft goes high in the sky and you take that leap, don't eat less overeat. It can make you uncomfortable or nauseous. Take a light diet as you should not go for the fall on an empty stomach.
Do not consume alcohol before going high in the air. It will not double the fun but can prove to be fatal.
Don't overthink about the fall and the result. Your safety is the utmost concern and goal. Companies ensure to provide you with a smooth fall and a bag full of memories!
Some experiences stay for a lifetime and skydiving is one of them. So now that everything about Skydiving in Indonesia is on your tips when are you taking that leap of faith?