Indonesia
is a vast secular and democratic country. When it comes to religion in Indonesia,  the citizens of this beautiful country can follow any religion of their choice with no strict imposition of any faiths on the citizens. The State of Indonesia recognises six main religions. People in remote pockets of Indonesia also practice animism, which is the belief that god or a higher power exists within all things such as animals, oceans, rocks as well as the sky.
Although the state has not passed laws that forbid people from following any religions, atheism is socially unacceptable. People who have dared to voice their opinion for it has received significant backlash by society and even have been imprisoned for it.
1. Islam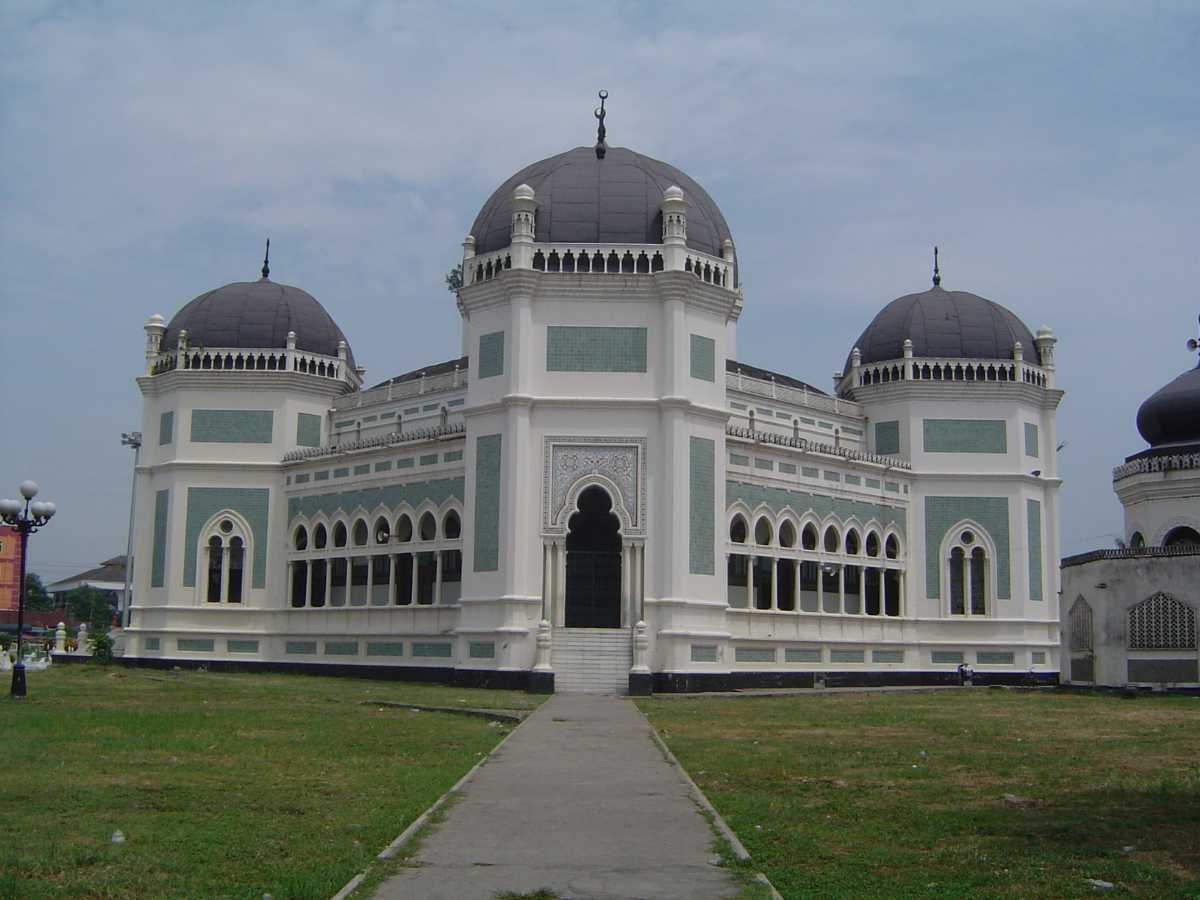 Indonesia is the country with the largest Muslim population in the world, with a population of 221 million Muslims in Indonesia, and Islam is the biggest religion in Indonesia. This is a considerable number given that the total population of this country is 260 million. This makes the Muslim community be almost 85% of the entire population of the country making it the biggest religion in Indonesia. As a result, Islam has a strong influence in Indonesia with many signs and hoardings written in Arabic for their convenience.
Although Indonesia is not an Islamic state, many of the laws enforced by the government reflect their interests. In parts of Indonesia, the Sharia law is practised, such as Aceh, as opposed to criminal law. In many smaller regions of Indonesia, religion is practised more conservatively. The city folk practice Islam more liberally.
Famous Mosques in Indonesia: Istiqlal Mosque (Jakarta), Baiturrahman Grand Mosque (Banda Aceh) and Masjid Agung Dernak (Demak).
2. Hinduism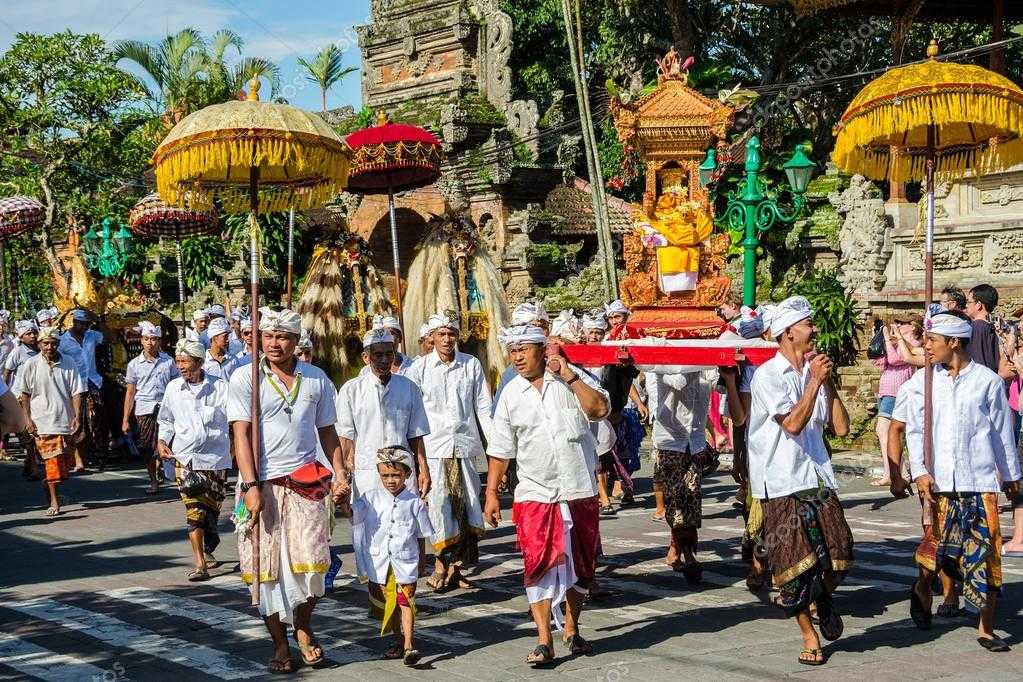 Hinduism is the oldest religion in Indonesia, as well as the world. It was also the most predominant religion once upon a time, but it has since lost many of its followers. Most of the people converted themselves to either Islam or the other dominant religions as per their convenience.
Hinduism was born out of the teaching of Lord Brahma, who was considered to be the founder of the universe. Eminent Hindi deities worshipped by the Hindus in the world and Indonesia are Ganesha, Lakshmi, Parvati, Rama, Durga, Krishna and Hanuman amongst a few.
Bali
however, stands as an exception. Hinduism is still the main religion of Bali, and you will be able to find the most ardent followers here. The variation found here is unique and unlike anything found in the entire world.
Famous Hindu Temples in Indonesia: Prambanan Temple (Yogyakarta), Tanah Lot (Bali), Uluwatu Temple (Bali), Pura Ulun Danu Bratan (Bali), Sri Mariamman Temple (Medan), Candi Jawi (Jawa Timur) and Sewu Temple (Yogyakarta)
3. Christianity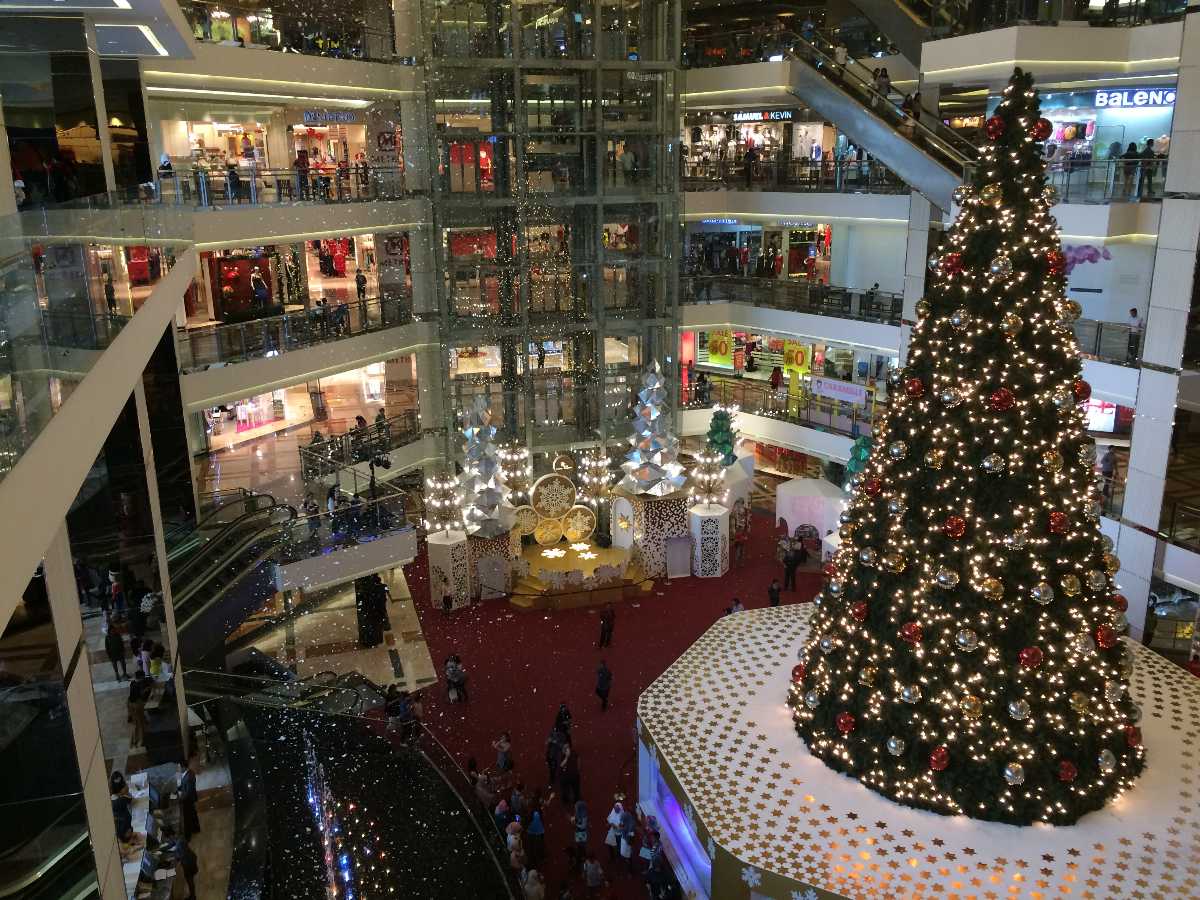 Christianity as a religion in Indonesia came with the British during the infamous colonial era during the 18th century. It was an after-effect of colonisation. Most if not all of the beautiful churches were made during this time, courtesy of the British. Christians make up almost 10% per cent of the entire population of Indonesia.
Famous Churches in Indonesia: Our Lady of Vailankanni Catholic Church (Medan), Santo Fransiskus Asisi Church (Berastagi), Regina Caeli Church (Jakarta), The Palasari Church (Bali), The Pohsarang Church in Kediri (East Java)
4. Konghucu (Confucianism)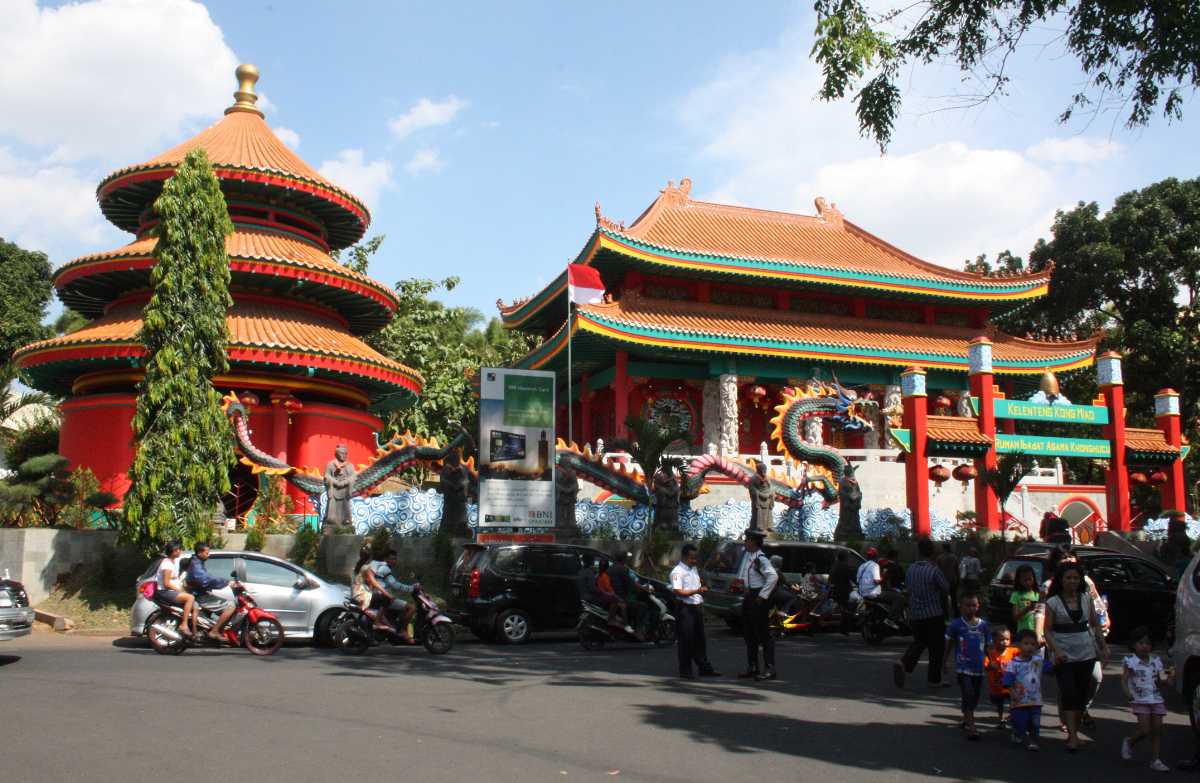 Konghucu is the Indonesian translation for Confucianism. Confucianism was born out of the teaching of Confucian. Confucian was a very famous Chinese philosopher who is also regarded as one of the smartest men to walk this Earth. He was also a voracious reader and writer.
His philosophies on life were very simple. He believed that religious practices revolving and related to elders and human are essential and need to be more relevant than idol worship.
Confucianism first arrived in the country during the 17th century and was followed by a massive increase in the political drama, especially during the New Order era. As a result, the government banned religion and forbade anyone from pursuing it. Now, Konghucu followers are less than per cent and are a perishing religion in Indonesia.
Famous Confucian Church in Indonesia: Boen Bio (Surabaya) 
5. Buddhism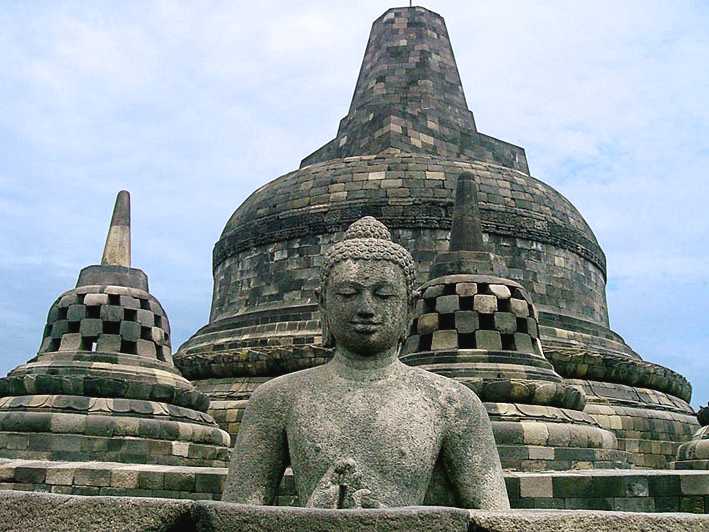 Buddhism has always been a very significant part of the religion in Indonesia. Buddhism as a religion stands for conscience, perseverance, morality and truth. Buddhism has various sects, like most religions.
Indonesia is considered one of the biggest Buddhist sanctuaries in the world. However, Buddhism has always coexisted with Hinduism.
During the fall of the Majapahit Empire, Buddhism saw a significant decline in the number of followers. Most of them converted to Islam or immigrated to different parts of the world. Currently, most of the Buddhist population in Indonesia is comprised of  Chinese immigrants.
Famous Buddhist Temples in Indonesia: Borobudur Temple (Central Java), Mendut Buddhist Monastery (Mungkid).  
How Indonesia Sees Atheism
The constitution of Indonesia does not support atheism or the rejection of religion in any way. This is mentioned in the law as Pancasila. According to many human rights activists, this is a wrong move on the part of the Indonesian government.
As a result of this, people here are not true believers of their chosen religion. They might have opted for religion but do not in any way follow it. It has been noticed in many cases that a few atheists recognise themselves as Muslims or Hindus to avoid the wrath of the public and the government.
Many human activists are persuading the government to overlook discrimination based on religion. Religion in Indonesia has come a long way, but there is still more work to be done so that each human can follow their personal beliefs.