Indonesia
would not only amaze you with its serene landscape, flora and fauna which you can enjoy in your day trips but would also teach you how to party like it's the last night of your life. An archipelago of 18,000 islands, with several major bustling cities that will never stop entertaining you with its dynamic nightlife. The list of bars, pubs and discos will never end for this country, and your experience will show you that the Indonesians know how to party hard.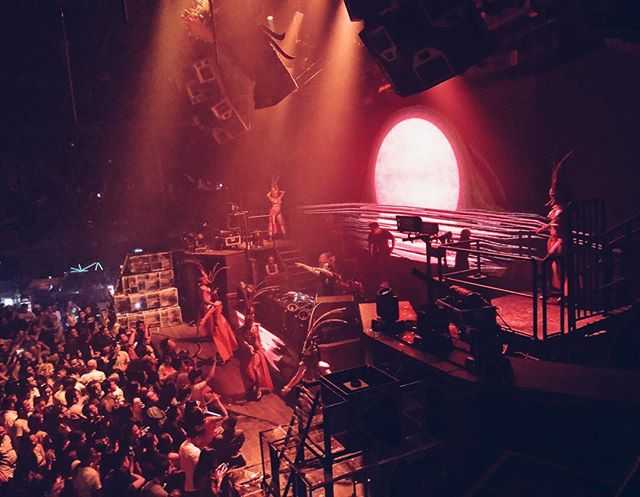 Located in the capital city, Colosseum is considered to be one of the best nightclubs of Indonesia for its massiveness and ambience that charms the visitors here. It is created in such a way that gives it the look of the famous Colosseum of Rome, and its spacious dance floors and balconies make it the entertainment centre of Jakarta. The best designers from Ibiza and New York were brought here to give this place the ambience and interiors that cannot be witnessed anywhere else in the world. Colosseum not only provides you with the best music with its world-class DJs and Music System, but the elite party crowd here will surely give you the best time in Indonesia.
Timings:
9:30 PM - 4:00 AM (open on all days)
Cost for Two:
INR 500 (including alcohol)
Contact:
+62 21 6909999
2. Empirica Lounge and Bar
Known for its great location and its great music that makes you groove till the last beat, Empirica Lounge is the youth's favourite. Known for its electronic dance music, Immigrant is the go-to place on a Saturday night for the city's college and office crowd. The club has many couches and bean bags for those who want to chill and witness the energetic dancing crowd. The atmosphere here is electric and captivating, and the bar serves unique signature cocktails that are a must-try for the tourists. People often come here as it is opened till late, and the weekends are very crowded for the same reason.
Timings:
9:00 PM to 3:00 AM (Wednesday to Saturday)
Cost for Two:
INR 300 - INR 400 (including alcohol)
Contact:
+6281290080841
3. Skygarden, Bali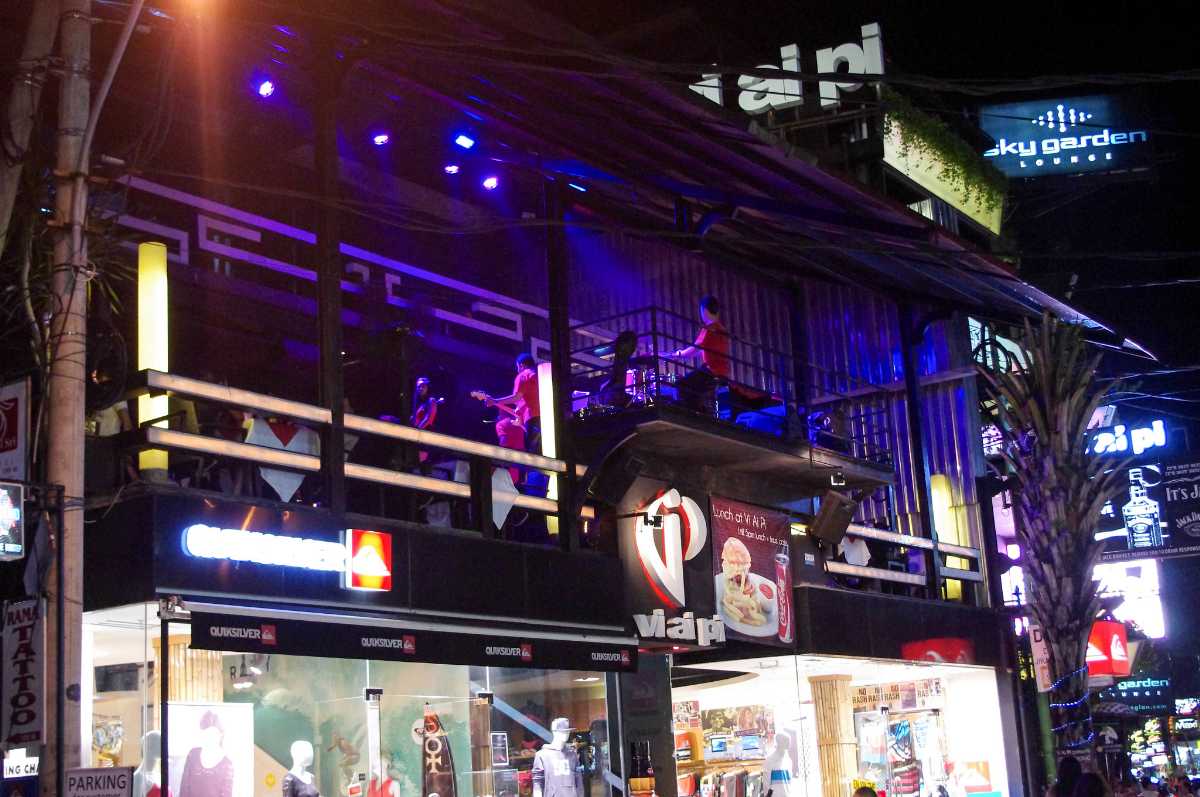 Considered the best in Bali and one of the best in the country, Skygarden Club brings you the best of DJs from around the world like Steve Aoki, Yellow claw, Bassjackers, Afrojack, Axwell and R3hab. Located in the Legion Street, this club has a disco on one floor, bar on another and a rooftop lounge where you can relax and enjoy your drinks with the panoramic view of the city. They have an all-you-can-eat buffet that serves delicious cuisines and also have a locker room where you can keep your baggage. Hence it is largely attracted by a lot of tourists, that make up most of the crowd in this club.
Timings:
5:00 PM to 6:00 AM
Cost for Two:
INR 300 (including alcohol)
Contact:
+62 361 755423
4. X2 Club, Jakarta
Located on the 4th and 5th floors of
Plaza Senayan
, X2 club consists of 4 different rooms for clubbing and one dining area; hence, there are plenty of things to do in this club. The crowd mostly consists of office going people due to presence of various offices around. The club is famous for its lightings, art and the wine cellars that give this club a fancy mesmerising atmosphere.
Timings:
9:00 PM to 4:30 AM (Friday to Sunday)
Cost for Two:
INR 300 (including alcohol)
Contact:
+62215725559
5. Sakapatat Brew House & Resto
Located in the UNESCO World Heritage site of
Yogyakarta
, Sakapatat Brew House is the best way to experience the nightlife in the city. Situated 1.3km away from the Yogyakarta Palace, it consists of both indoor and outdoor areas for chilling, dining and clubbing, with live music by local bands and world-class DJs. They have some signature cocktails that are fancied by many, and the live music atmosphere creates a very magical soothing vibe. Hence it is the best way to have a break from your visit to the cultural and historical aspect of the city.
Timings:
Monday to Thursday - 4:00 PM to 1:00 AM
Friday to Sunday - 3:00 PM to 2:00 AM
Cost for Two:
INR 250 (including alcohol)
Contact:
+62 274 2921354
6. Colors Pub and Bar, Surabaya
Located in the centre of the city, Colors Club is the most famous pub in Surabaya. It has stunning decor with live music by singers and bands, with its stage in the middle and the tables and chairs surrounding it. You can take your girl gang out there on Ladies' Night on Wednesdays as girls have free entry. The club also conducts themed - fashion shows every Thursday and College students get a 50% off on Sundays.
Timings: 5:00 PM to 4:00 AM
Cost for Two:
INR 250 - INR 300 (including alcohol)
Contact:
+62 (0) 31 5030 562
7. Single Fin, Bali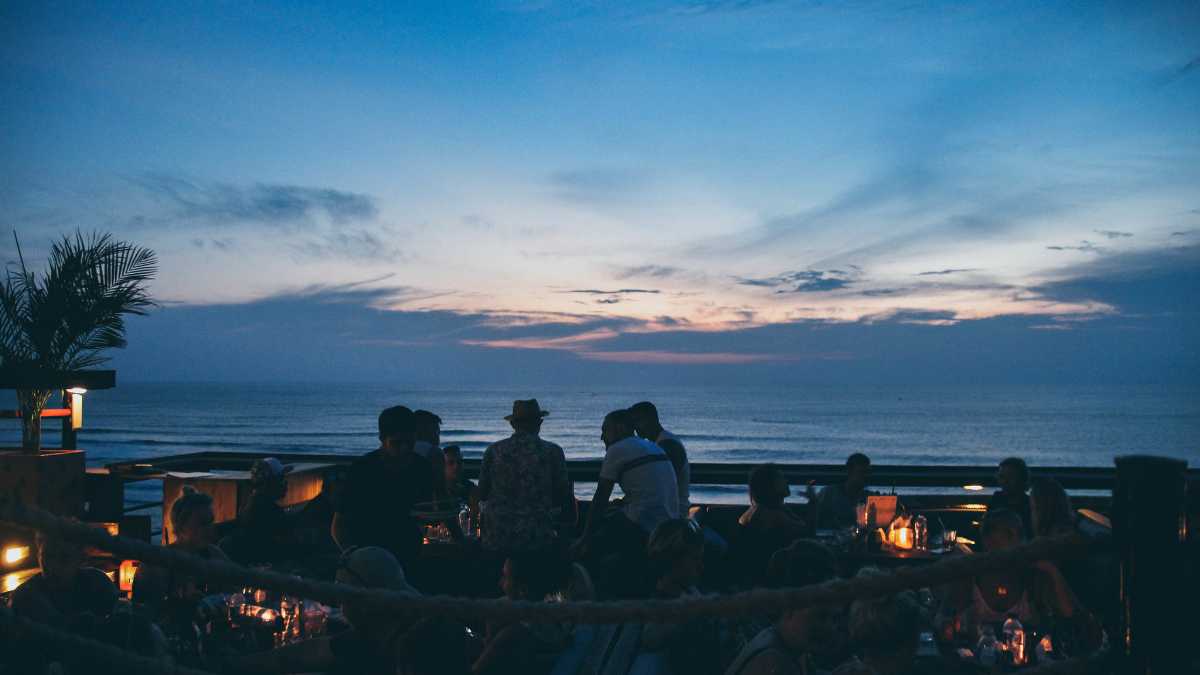 This place should be in the bucket list for every person who visits Bali. You can visit here during the day, and stay till the night as you enjoy surfing, chilling at the beach and enjoying the beautiful sunset at the shore. They have a large range of cocktails, smoothies and other beverages and serve delicious meals for the hungry. The place is usually crowded as it is attracted by a large number of tourists due to its breathtaking location.
Timings:
8:00 AM - 1:00 AM
Cost for Two:
INR 350 (including alcohol)
Contact:
+62 361 769941
8. Club Jenja, Bali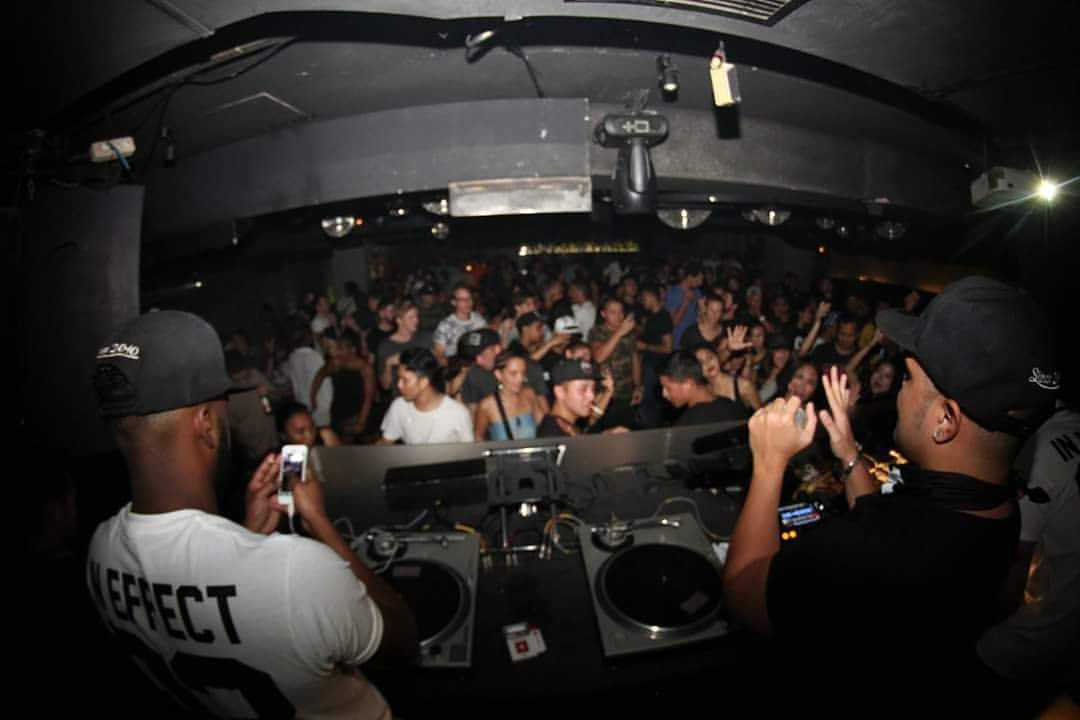 One of the most luxurious clubs in Indonesia, you would be surprised to see that this club would not be as crowded as the other clubs in the country. The crowd is classy and well-behaved, and the interiors are out of the world. The management of the bar is commendable, and the music is highly appreciated. Do pay a visit for good night time, away from the wild crowd. Their signature cocktails such as 'Jenga Moon' and 'Tropical Pickle' are must-try for every tourist.
Timings:
10:00 PM to 5:00 AM (Wednesday to Sunday)
Cost for Two:
INR 400 (including alcohol)
Contact:
+62 811-3988-088