The planet has been hit by yet another pandemic. Covid-19 has spread over 113 countries apart from China, from where it is said to have been originated. Cases of death and suspected rises each and every second. Activities have come to a standstill. As the number of people tested positive in India rises to 73, the government held a meeting to curb the ill-effects of the novel Corona. The government of India has forbidden travels of any kind with few exceptions due to the outbreak of the much-dreaded Coronavirus.
The Upshot of the Government's High-Level Meeting!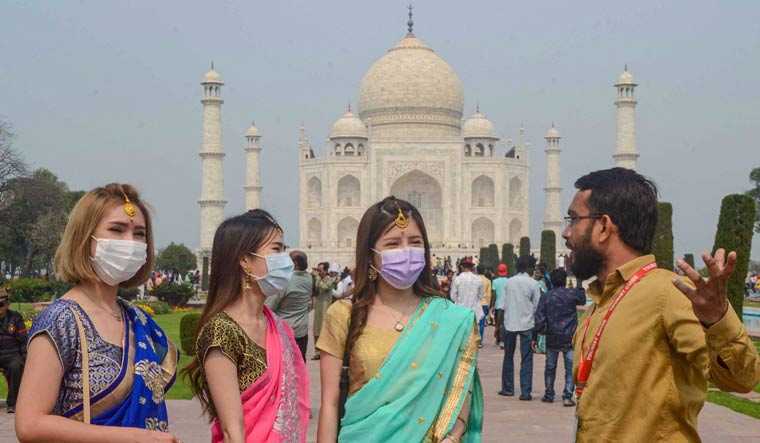 From 1200 GMT, 13th March 2020, all existing visas will be suspended till 15th April 2020. However, diplomatic, official, UN/ International Organisations, employment and project visas will still be allowed.
Overseas Citizenship of India (OCI) cardholders who have been granted visa-free travel facility will be unable to avail the facility w.e.f. 1200 GMT 13th March till 15th April 2020.
Foreign nationals are to contact the nearest Indian Mission if he/she needs to travel to the country due to any compelling matter.
Travellers, including Indians, will be quarantined for a minimum of 15 days if he/she has come after 15th February 2020 from countries such as China, Republic of Korea, Italy, Spain, France, Germany and Iran. This will come into effect from 13th March 2020.
Travellers, including Indians, are directed not to make travels to India if the purpose of their arrival is not time pressing. If they still choose to do so, they will be quarantined on arrival for a minimum of 15 days. Also, Indians are advised to defer their international ventures, otherwise, they will be quarantined for 14 days at least.
Overseas traffic through land borders will also be restricted to designated check posts with severe screening. However, this will be notified by the Ministry of Home Affairs separately.
Stay Put, Keep Your Visas and Passports Aside and Stay Safe.
The resolution that the Government of India has taken may come as a huge spoiler to globetrotters. However, at times as critical as this, people need to be sagacious and act wisely rather than getting entangled in undesirable circumstances. Instead of getting gloomy over a thing that can't be helped, create an opportunity out of this and hunt for your next holiday destination.
If you have a hot spot that you would like to suggest to fellow wanderers, type the word in the comment section and share the joy of the place.