Known for their ongoing #FollowMeTo trend, Murad Osmann along with his partner Nataly Zakharova have rendered stunning pictures from diverse locations, making them a social media phenomenon. The passionate travellers have flanked regale locations and notable landmarks, featuring them in the backdrop against Nataly. The photographs featuring a veiled identity and striking sceneries have been in vogue for quite a while now!
Where It All Began
The follow-me series commenced in 2011 in
Barcelona
. Each of their photos are similar in theme and style where Nataly is seen holding Murad's hand to pull across several locations. It's incredible how every photograph replicates the other with their same cliched theme featuring multiple perspectives, still making them such a big hit. We barely get to see Natalay's face as she paces ahead, turning away from the camera, but the aesthetic in every frame is just about right! From
Madrid
,
Venice
to New York, they've shown us the world with a very trope, and no, we are not complaining!
If you're eager to check out their 'follow me' collection, here's a series of the couple at different locations of the world!
The First Frame From Their #FollowMeTo Project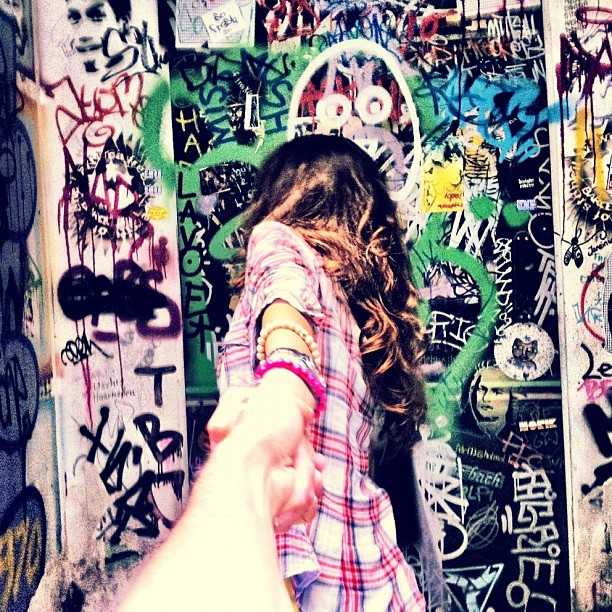 A Sight Straight Out Of A Dream in Dagestan!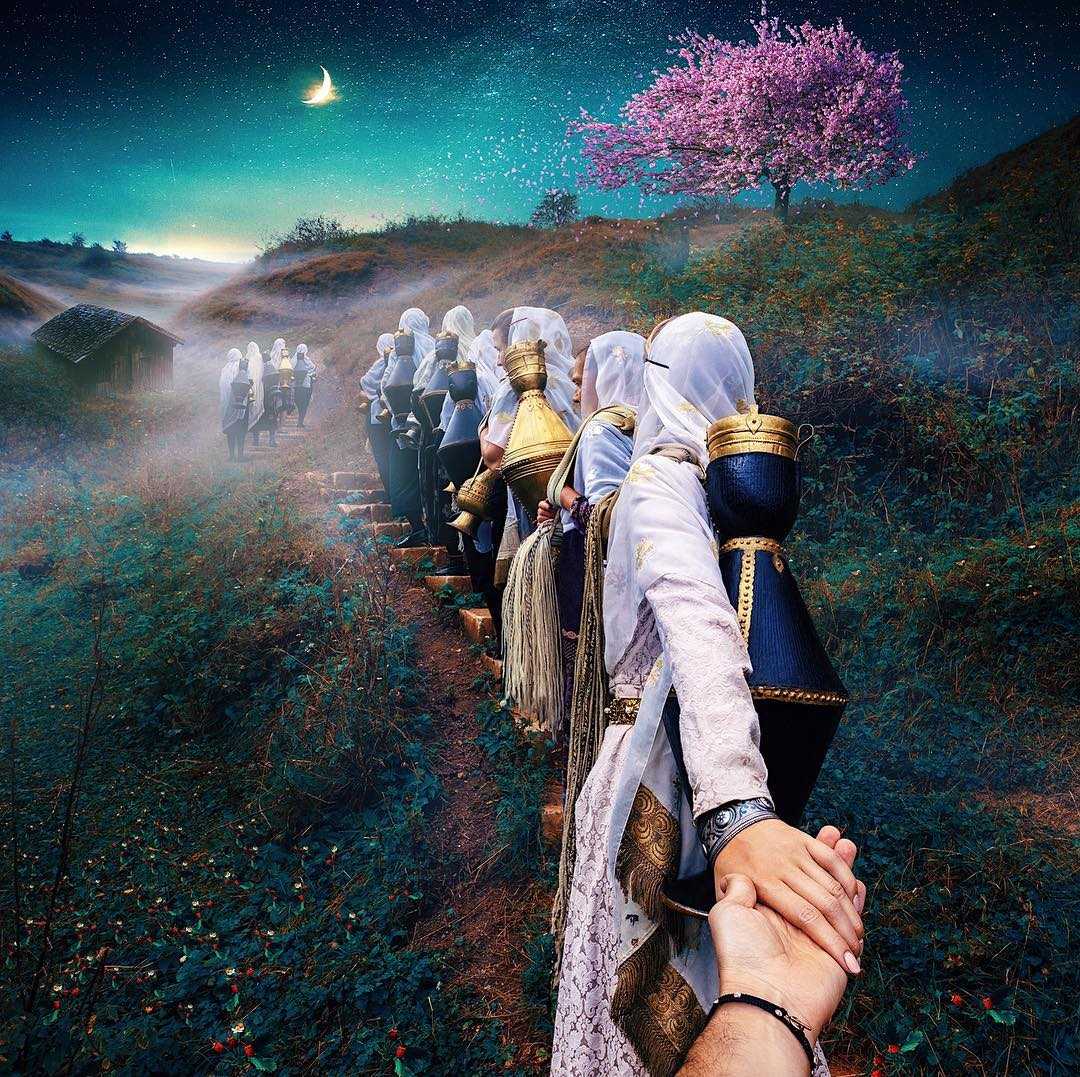 He's Captured Bali The Right Way!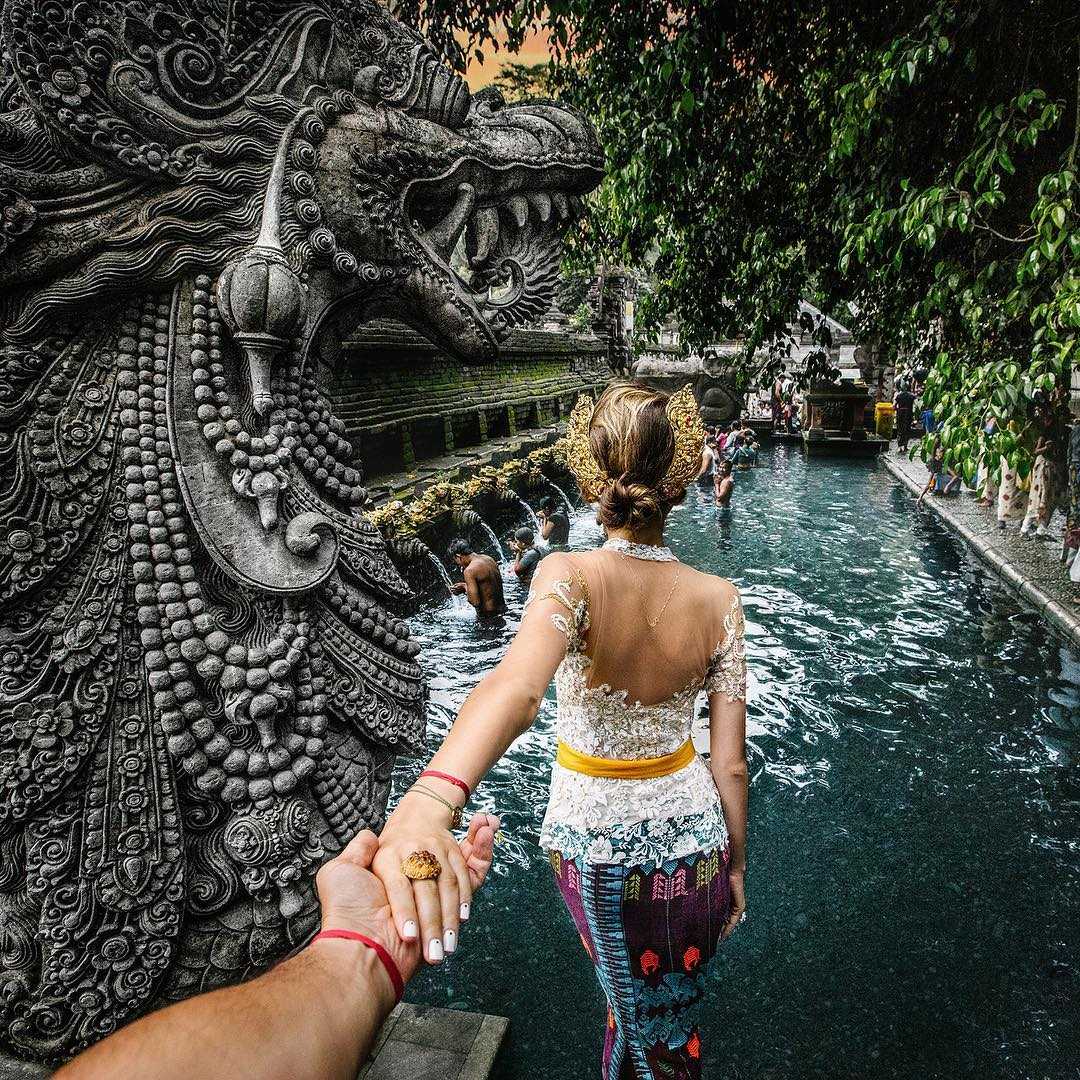 Dressed Traditionally, They Featured The Indian Colours Of Varanasi Too!
You Can't Help But Gawk At The Russian Beauty!
He Did Justice To The Pearl of the Gulf, Dubai By Capturing It In All Its Glory!
Sunset at Myanmar, Anyone?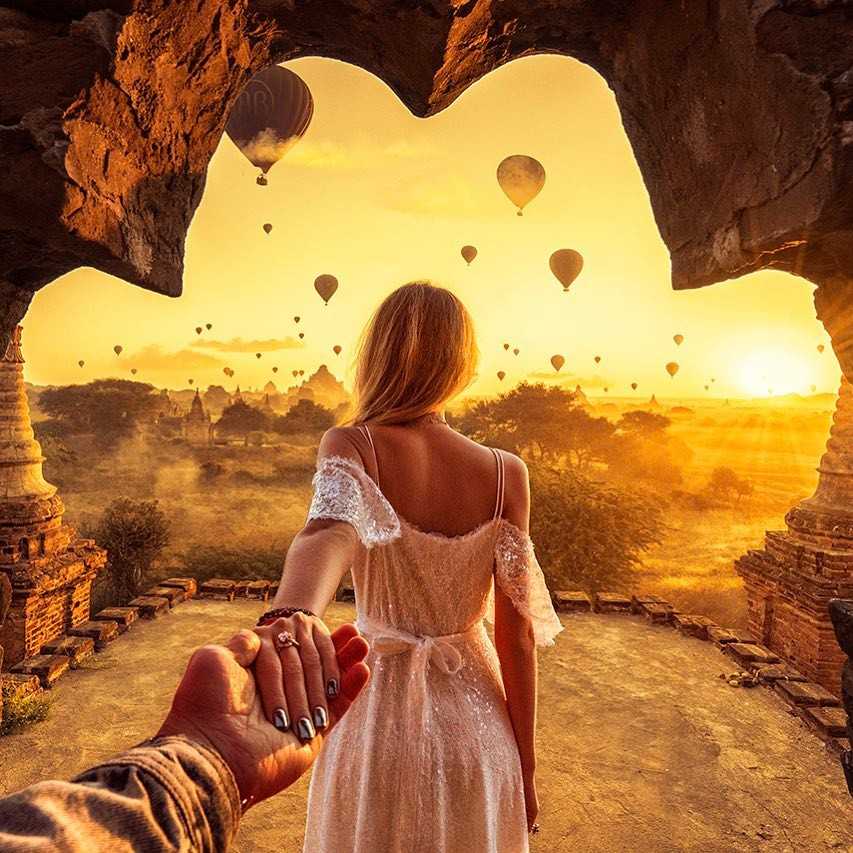 Only When You Thought You Could See Nataly! Striking Deceptions in Venice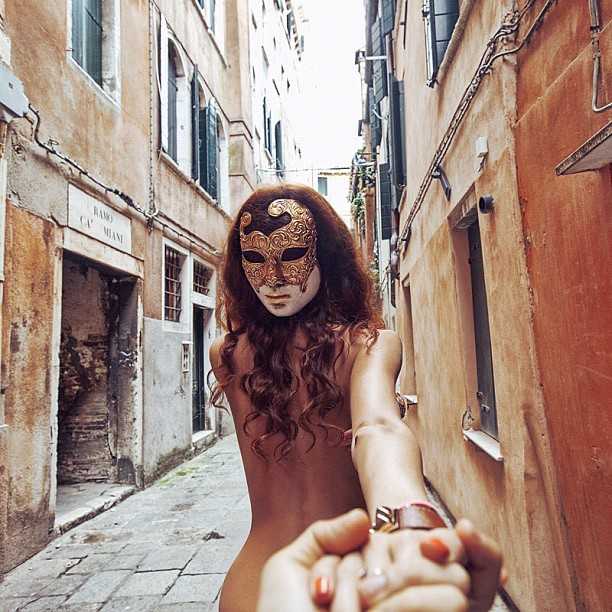 Istanbul Has Not Looked Better Before!
The Spanish Muse at Granada!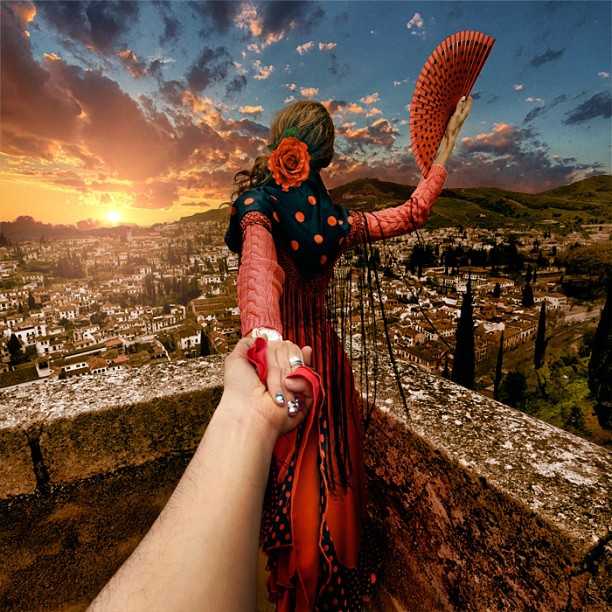 Oh, She Let Go Of The Hand At Their Wedding!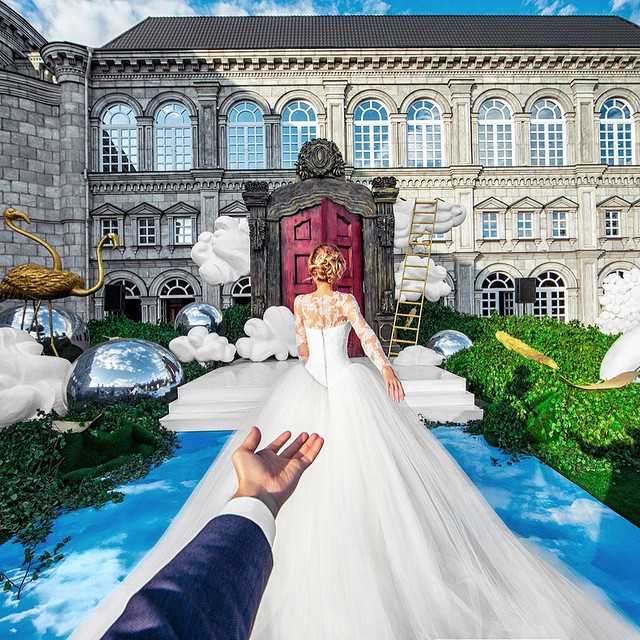 What do you think of this cute couple? Did you finally find the source of the trend? Do you like this social media phenomenon? Let us know in the comments below!