The need for elephant conservation has been felt keenly over the years. Human-elephant conflicts, poaching, encroachment of human dwellings on animal territories prompted the creation of demarcated and shelter areas to help these beautiful animals thrive.
In the list below, some of the places mentioned are forested areas where all you can do is view animals in their natural habitat. Other places mentioned here are safe havens for rescued and rehabilitated elephants.
The unifying factor is the fact that all these places mentioned here are dedicated solely to the welfare of elephants and strive to provide them with comfortable living conditions as well as other amenities that they might require.
In this list, you'll find some beautiful Elephant Sanctuaries in India, and we assure you that, elephant lover or not, you'll want to visit them at least once:
1. Singhbhum Elephant Reserve: First Elephant Sanctuary in India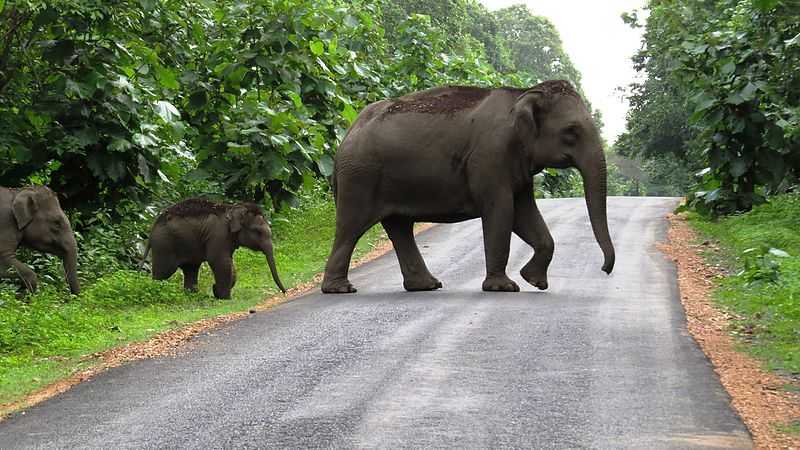 Perhaps the first Elephant Reserve in India, this green expanse was founded in 2001 in
Jharkhand
. It is located in the East and West Singhbhum and Saraikela-Kharsawan Districts. The reserve covers a vast area, even incorporating the entire Dalma
Wildlife
Sanctuary. Numerous elephants can be seen here as you travel through the wooded forest, going about their daily life. Not only that, you're likely to catch a glimpse of many other animals including sloth bears, barking deer or even reptiles. The area is linked to the nearby Palamau Tiger Reserve, and although it has happened very rarely, if you're fortunate you might even sight of a tiger here.
Cost:
Entry fee: INR 5 per person
(Cameras are charged extra with still cameras having a charge of INR 80 per camera, per day)
Stay:
You can opt to stay at one of the forest guest houses, but these might not always be available. They would require booking from the forest department. There are a few options to choose from. Be warned however that you may have to carry your food supplies, although a cook might be available to transform your supplies into a delicious meal.  The guest house has a refrigerator. There is also a bamboo hut you can stay in.
The other option is to stay at a hotel nearby and travel to the Reserve.
2. Mayurbhanj Elephant Reserve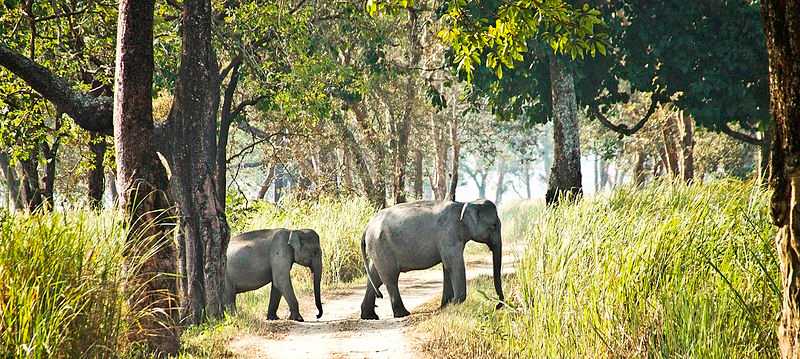 The Similipal-Kuldiha-Hadgarh Elephant Reserve, better known as the Mayurbhanj Elephant Reserve is a beautiful area in Orissa. With a high population of the majestic elephant roaming its woods, this place is a must-visit to witness their conservation efforts. But that is not all, as the entire area boasts a vast and varied fauna. Beautiful landscapes compete with glimpses of animals for your attention in this reserve. Glittering waterfalls, lush green forests, and grassy woodlands make for a beautiful and scenic experience. Witness an elephant at its ablutions or a deer darting by and if you're lucky you can even see some dancing peacocks here. And if you're someone who's always up for a beautiful photo, this might just become a favourite haunt for you.
You'll never be out of options here as it is much more than just an elephant reserve. Within this expanse, visitors can also travel to the Similipal Tiger Reserve, the Hadgarh Wildlife sanctuary, or even the Kuldiha Wildlife Sanctuary.  If you're looking to stay amongst elephants in their natural habitat, there is a tourist cottage with cooking facilities available near Joranda Waterfall.
Cost:
Entry fees: INR 40 per person
(Cameras are charged extra with still cameras having a charge of INR 50 per camera for the first three days and INR 30 for the days after that.)
Stay:
You can opt to stay at one of the Orissa Forest Rest Houses, but these might not always be available. Additionally, they would require booking. The other option is to stay at a hotel nearby and travel to the Reserve.
Season:
The best time to visit would be during the winter months. The park remains open from October to mid-June every year.
Connectivity:
The nearest airport to this reserve is Bhubaneshwar, or farther away, the
Kolkata
airport. By rail, the nearest station is the Balasore railway station which is around 60 km away. From there you'd have to avail public transport or hire a car.
3. Garo-hills Elephant Reserve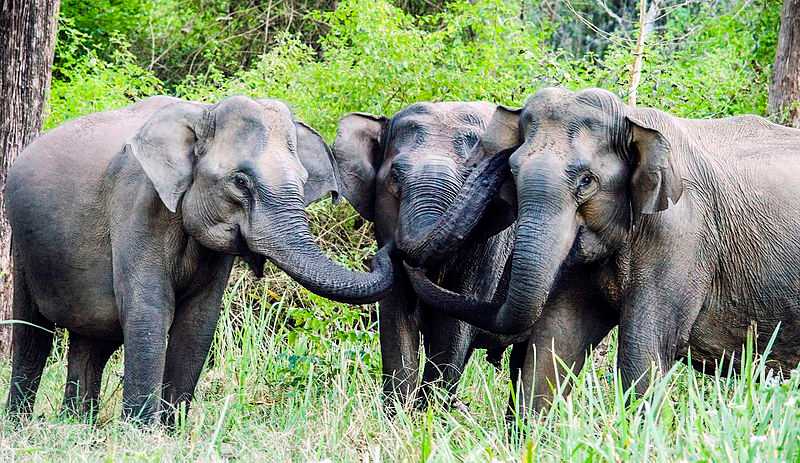 Meghalaya's sizable elephant population is protected through two elephant reserves. Here, forest habitats often intersect with those of their human counterparts and can lead to conflict and encroachment and damage. As a result, a keen need to protect the elephant and enable it to sustain itself through its natural habitat was felt. The Garo-hills elephant reserve is the older but equally significant creation in the state. The other is situated in the
Khasi hills
belt. The animal inhabitants of the Garo-hills Elephant Reserve share space in pockets with tribals, and thus, tourists can get a glimpse not only of a variety of animals but their unique local culture. Incidentally, some parts of the woodlands are community-owned.
Meghalaya's wooded expanse also hosts multiple elephant corridors that connect their forest habitats. This hilly state offers gorgeous views, no matter where you look, and visitors can enjoy an incredible experience within its green confines. Multiple mountain ranges vie with river systems, waterfalls, caves and so many other scenic wonders for your attention here.
Cost:
To the best of our knowledge, there are no entry fees per se in the area and if you're lucky you might even see elephants crossing the road in the distance. The primary cost here would be transportation and accommodation.
Stay:
There are state tourism department guest houses you can stay at as well as several hotels.
Connectivity:
The most convenient air route would be from
Guwahati
airport, or if your city is not connected to it, via Kolkata airport. By train, again, the nearest option is Guwahati. There are however frequent buses plying to all parts of Meghalaya from
Assam
.
4. Anamudi Elephant Reserve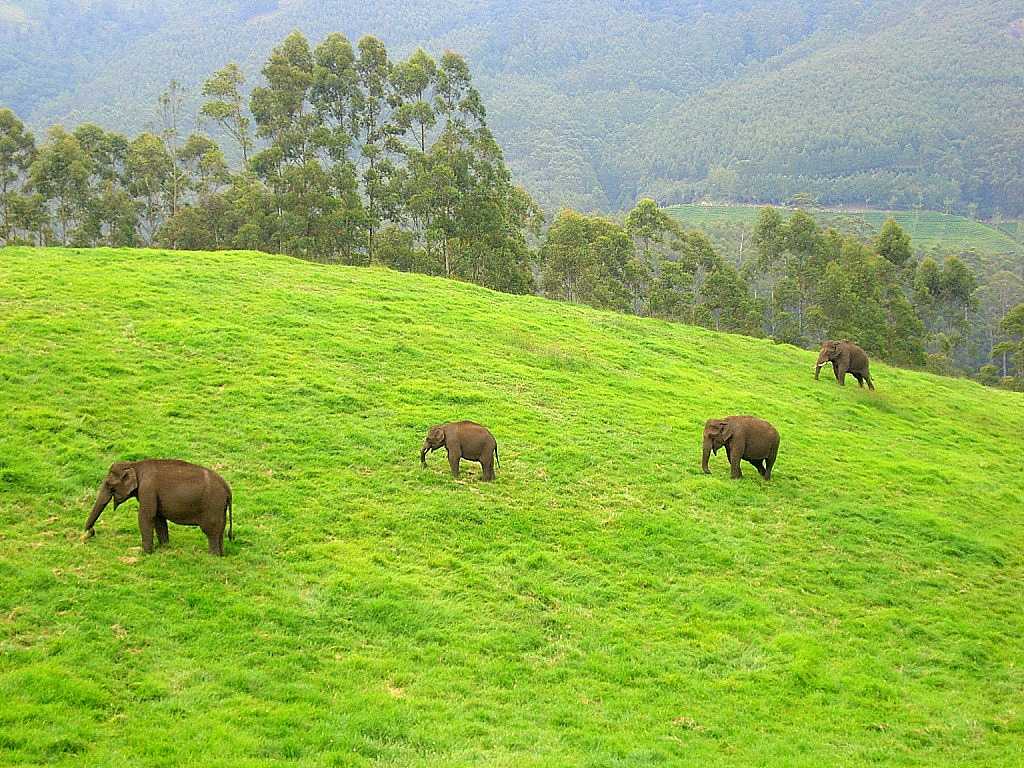 The Anamudi Elephant Reserve is a hilly forest terrain that houses numerous elephants alongside other species. Here one can see healthy elephants freely moving about, amidst the lush greenery.
With over 275 different species of flora in the area, it is a beautiful spot for any nature lover. Animals such as tigers, leopards, panthers, bison, Nilgiri tahr, deer, sambar, langurs, sloth bears, flying squirrels, wild boars and many others roam here as well as elephants. 
5. Chirang-Ripu Elephant Reserve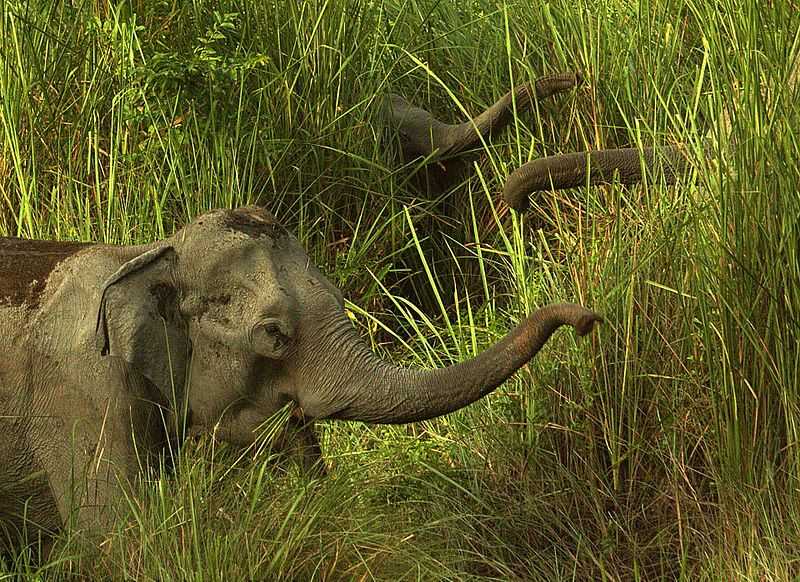 This elephant reserve is part of the Manas Biosphere Reserve and made up of the Chirang and Ripu reserve forests. A large chunk of North-East India's wild Asian Elephant population calls this area home. While you're almost guaranteed to catch sight of elephants ambling through the densely wooded terrain, that is not all this area has to offer.
With hundreds of species of flora and fauna, there's something to see at every moment. Within the Manas Reserve, there is also a tiger park, not to mention countless birds, over 300 species of butterflies and many others. It is also the only place in the world that is a habitat for Pygmy Hogs. Assam's elephantine connections are not limited to this reserve only.
The state has 5 Elephant reserves as well as several elephant corridors. The other Elephant reserves in the area are, Sonitpur, Dining Patkai, Kaziranga-Karbi Anglong and Dhansiri-Lungding. Maintained by the Bodoland Territorial Council (BTC), this area is a slice of paradise that you'll never want to leave. Serene and beautiful, it embodies the best of the plant and animal kingdom within its grounds.
Cost:
Entry fee for the Manas Wildlife Sanctuary is INR 100. There is no specific cost for the Chirang-Ripu Elephant Reserve per se.
Elephant safari
will cost you around INR 800.
Stay:
There are state tourism department guest houses you can stay at as well as several hotels. Within the forest premises, you can stay in cottages, tents, or dormitory-style rooms.
Season:
The best time to visit is during the winter months. Keep in mind that in the period between May and October, all the National parks will be partially closed.
Connectivity:
Guwahati acts as the gateway to the northeastern states. The most convenient air route will be from Guwahati airport, or if your city is not connected to it, travelling via the Kolkata airport.
By train, your nearest well-connected option is probably Guwahati.
Barpeta
Road Railway Station, which is some 22 km from Bansbari is geographically the nearest railway station.
From Guwahati, the best option is travelling by road. There are frequent buses that will transport you to all parts of Assam and beyond from Guwahati. You can also rent a car or drive.
6. Mahanadi Elephant Reserve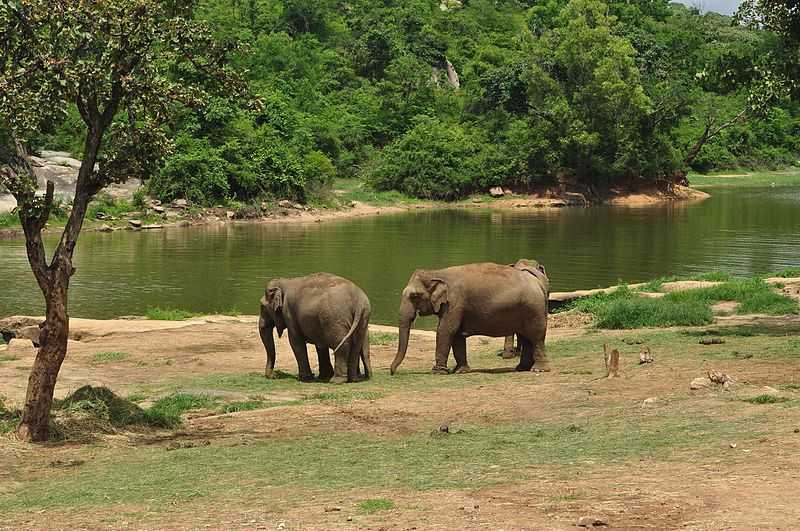 Lying along the banks of the Mahanadi river, this Reserve is the perfect place from where to catch a glimpse of elephants. Within this areas is the Satkosia Tiger Reserve and it is almost inevitable that you will catch sight of numerous other animals alongside elephants in these forests. Some crocodiles bask along the riverbank, rare aquatic birds, and beautiful woods to enjoy. Within this area, and connecting to other tracts of forest land are frequently visited elephant corridors.
Do make sure to visit this elephant reserve to enjoy a close connection with nature and enjoy seeing elephants in their natural habitat.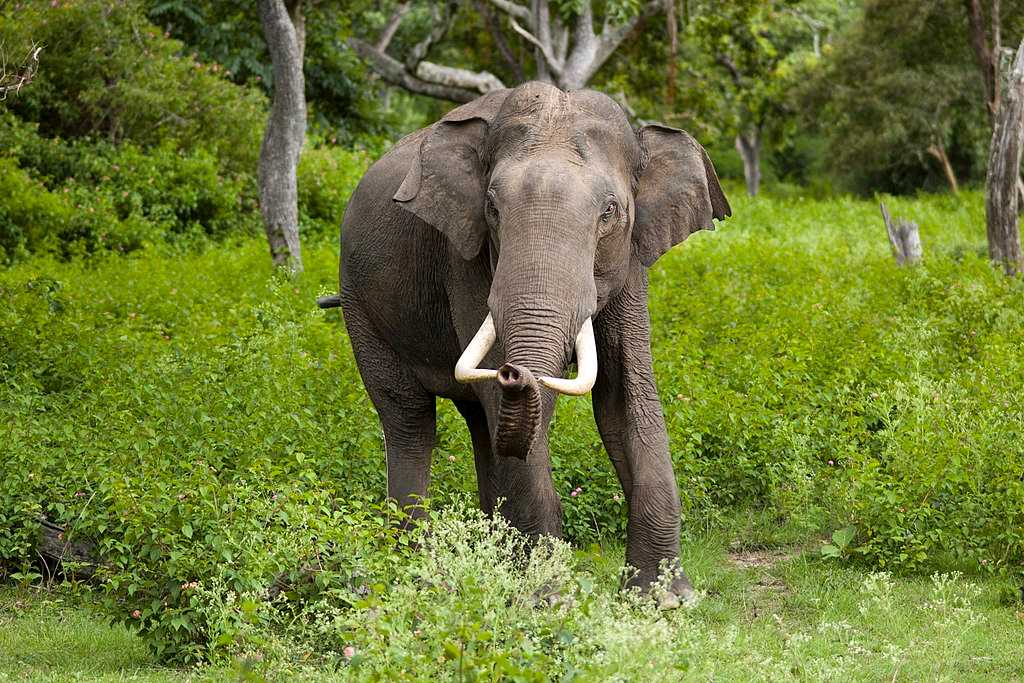 Mudumalai Wildlife Sanctuary & National Park
often called the Mudumalai Tiger Reserve is also the home of numerous elephants. Banked by the Nilgiris, it has the Bandipur Tiger Reserve and the Wynad Wildlife Sanctuary on two sides. The entire stretch is part of the Nilgiri Biosphere Reserve and combined creates one of the largest uninterrupted forest habitats in the country. The area has different kinds of vegetation in different regions and is the home of numerous animals.  A place to watch out for within these forests is the marshy 'Ombetta vayal' where elephants and bison flock. It is easy to catch sight of an elephant in the Nilgiri Biosphere Reserve. You might witness them as they amble through an elephant corridor or even as they go about their daily routines in the forest. Within this space is the
Theppakadu Elephant Camp
, which is one of the oldest in the country. Incidentally, Theppakadu is also the focal point for accommodation and transportation into the surrounding forests.  You can avail yourself of a 30-minute elephant safari from this place. At the elephant camp, you can watch the 24 elephants who currently live there being fed, learn about their eating habits and lifestyle or just admire their beauty. These elephants are used for patrolling the forests, for tourist rides, rescue operations and so on. Keep in mind that visits to the elephant camp are restricted to mornings and evenings.
Cost:
Entry fee: INR 20 per person (Elephant Camp)
Elephant safari: INR 1120 per trip
Connectivity:
The Tiger reserve is located some 240 km from Bangalore. The nearest airport is
Coimbatore
which is located some 160 km away. The nearest railway station is
Ooty
. From these locations, cabs and private cars can be hired to reach the park.
Stay:
There are several Forest Rest Houses within the Mudumalai Tiger Reserve premises that you can stay in. Prior booking is a must. You can also stay at a hotel nearby and travel to the Reserve.
Season:
The best time to visit would perhaps be winter or spring. Although one can visit at any time of the year, the summer temperatures can become unbearable and should thus be avoided if possible.
8. Punnatthurkotta, Guruvayoor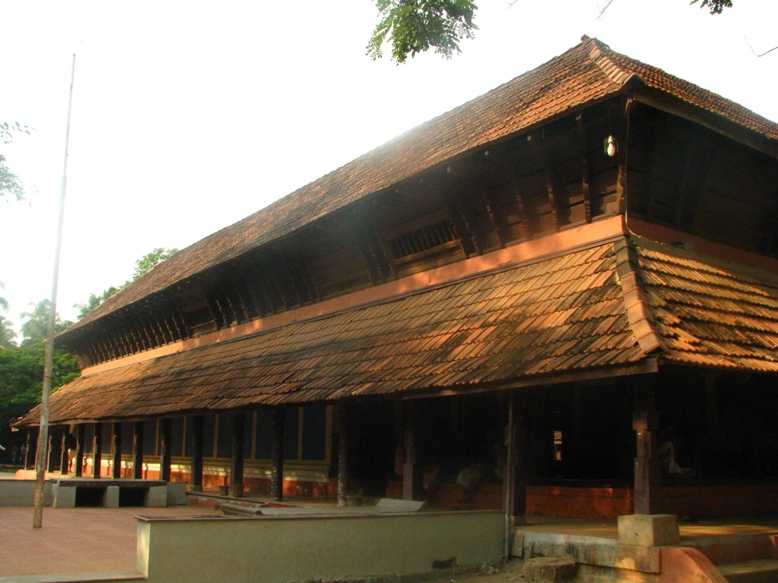 No other place on our list blends history with elephants quite like
Punnatthur Kotta
. Once the palace of a local ruler, the beautiful grounds are now used to shelter about 59 elephants belonging to the
Guruvayoor temple
. The place has now been renamed 
'
Anakkotta which translates to 'Elephant Fort'. This unique place is also used to train elephants to serve Lord Krishna, and they participate in several festivals that occur throughout the year. Some which involve worship and taking care of the elephants and are celebrated here are Gajapooja and Anayoottu. The legendary elephant 'Guruvayur Keshavan' was housed here. Today, this place is home to the most significant number of elephants. Should you visit in July, you can see elephants being given special ayurvedic treatment and food. The compound houses a training school for the elephant keepers (mahouts). There is also a temple dedicated to Lord Shiva and Bhagavathy here.
Address:
Kottapadi Road, Trishul, Iringaprom, Kerala
Cost:
Entry fee is INR 10 per person. Cameras are charged at INR 25 per camera.
9. Dubare Elephant Camp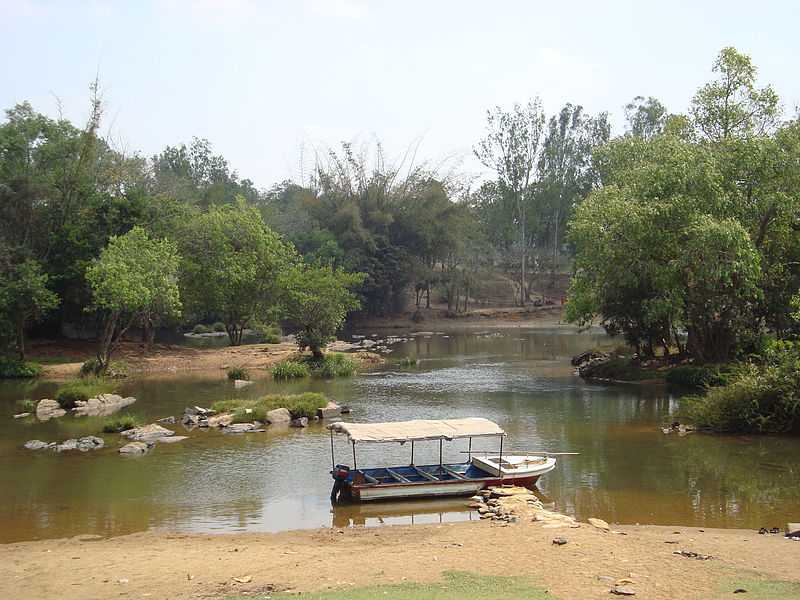 Dubare is a delta island naturally created by the Kaveri river and surrounded by beautiful green forests. Elephants from the Karnataka forest reserve flock to Dubare on the bank of the river Kaveri in Kodagu. The Dubare Elephant Camp is an essential base for the Karnataka Forest Department's elephants. Here, you can engage in trekking and getting a ride atop an elephant which is not recommended as it is proven to be harmful to the elephants. Dubare Forest is a scenic place with numerous species of birds and animals. Add to that the backdrop of the serene river and you have the perfect relaxation spot for your vacation. Animals such as sambhar, spotted deer, tigers, leopards, wild dogs, gaur, bears and even crocodiles can be spotted here. And if you want a break from all the elephantine fun, there's always still water rafting. For a fee of INR 600, you can enjoy a brief adventure on the river here. Aside from the elephant training camp, two other forest attractions are Nisargadhama and Veerabhoomi.
Cost:
Travelling to the camp costs INR 20 per person via boats.

Connectivity:
 The nearest railway station is
Mysore
, and the nearest airport is Mangalore. You will have to travel via Kushalnagar or Sidhhapura using road transport and then take a boat to reach the training camp finally.
10. Jaipur Elephant Village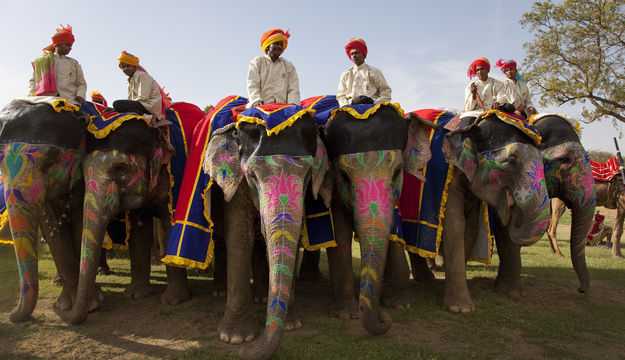 The first, and quite possibly, the only elephant village in India, this unusual place is located in
Rajasthan
. Close to Amer fort in Rajasthan this place houses around 100 elephants that give rides to tourists around the fort and their mahouts. A community effort, this place is intended to act as a haven for rescued elephants. You can interact with the wise elephants there although we suggest you do not take a ride and help in their feeding and bathing routines as this has been proven to be detrimental to the elephants. Not only feeding it, but you can also help with cooking the meal that the elephants will eat here. You will even get the opportunity to paint the elephants with your artistic creations and decorate them beautifully. 
Address:
Kunda, Amer, Hathi Gaon, Rajasthan
11. Elephant Conservation and Care Center - Wildlife S.O.S.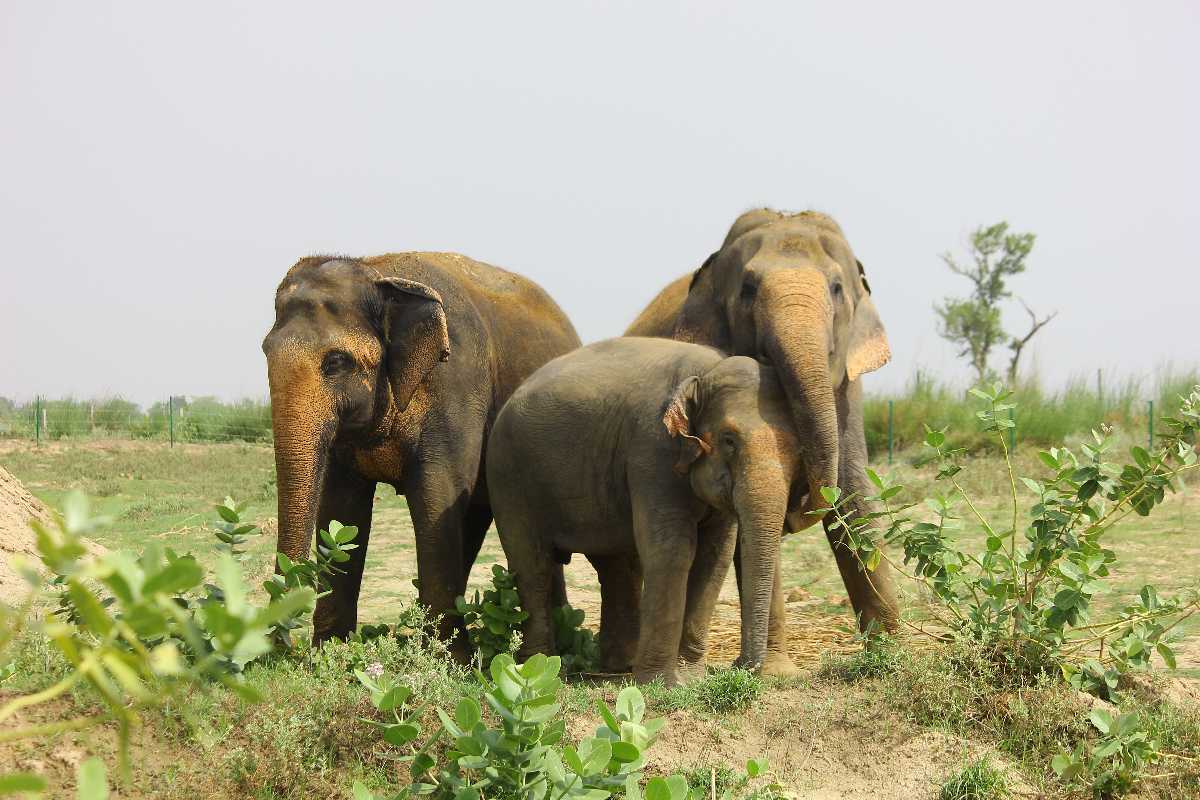 Located in Mathura, the Elephant Conservation and Care Centre is a project of Wildlife S.O.S. which was started to rescue and rehabilitate abused captive Elephants. Each elephant residing in the Center have shocking stories. These majestic beings now rest in this sanctuary retired from hardship and are taken good care of. The Center hosts 2 hour short visits that are brief and comprehensive and also have volunteer programmes that allow visitors to have close interactions with the incredible animals in the Center. It is a Five Day programme that helps the volunteer to understand the wildlife up close and make a positive impact on their life.
Cost:
INR 1500 per person (Approx)
Connectivity:
The nearest railway station is in Agra and Mathura, and the nearest airport is Agra. The Center is an hour away from either of the two stations and the airport.
12. Smiling Tusker Elephant Camp, Manas National Park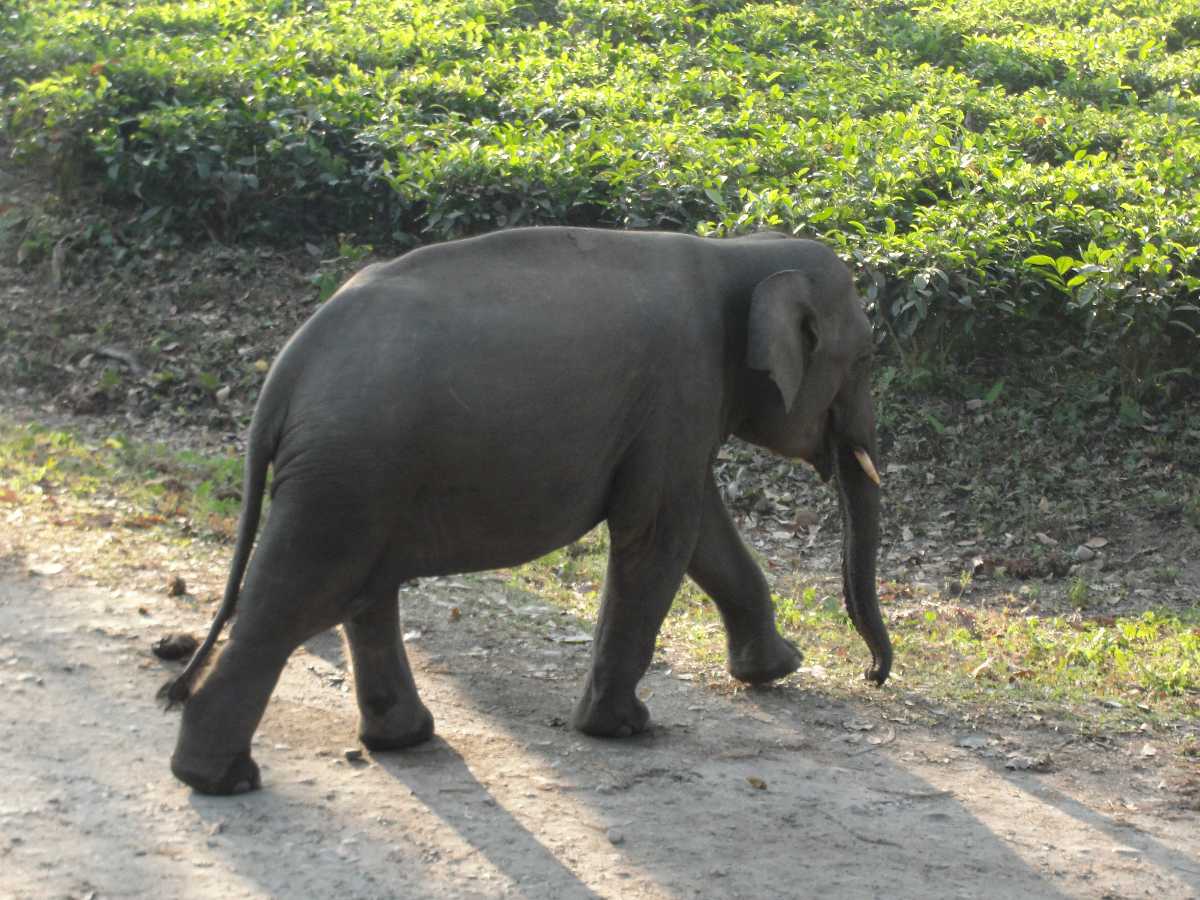 Situated in Assam, Smiling Tusker Elephant Camp is an initiative of the NGO named Anajaree to conserve and Re-utilise trained captive Asian Elephants. Since 2013, The Camp has started camping and Safari activities for the visitors to garner more attention and educate about these animals. The Camp provides various activities such as Elephant Safaris, Trans-Boundary Safaris, and various other interactions with the elephants.
Cost:
 INR 4000 Starting (Accommodation, Safari, Walk) 
Connectivity:
The nearest railway station is in Barapeta Road, Assam. The nearest Airport is Guwahati Airport.
Here's everything you ever wanted to know! So, what are you waiting for, go on to explore the world of these majestic creatures!
It is important to note that one should never ride elephants. Riding and having the elephants carry heavy loads (such as chariots/wooden carriers) is harmful to these majestic creatures. Do not patronize organizations which indulge in animal cruelty which includes starvation, violence and lack of care for the animal. Holidify strongly urges visitors to travel sustainably with minimal impact on nature and animals.