Binay Kumar Shahu has been travelling on his bike for the past three years throughout India with a mission to spread awareness on the importance of hygiene. Even with knowing the risks of riding a bicycle for long hours with a paralysed hand, he rides through the alleys and highways of the country with utmost determination to spread a message of Swachh Bharat among the masses.
How Does He Do It?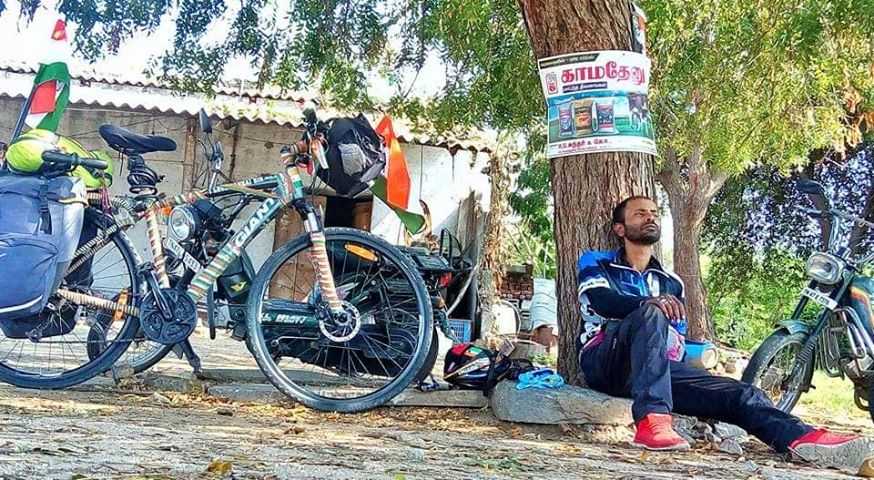 This 42-years-old para cyclist from Bangalore controls his bike with one hand and keeps the other in his pocket and covers around 100 km every day. His goal is to create awareness on Swachh Bharat and have peddled more than 23,000 kilometres which also includes a trip to Leh from Bangalore in 2016.
Glimpses of the Backdrop
Binay was an entrepreneur engaged in poultry feed business in his home state, Manipur. On the 4th of October, 2000, he met with an accident and broke his left collar bone, leaving his immobile since. He initially started riding a bicycle for his convenience, but when he moved to Bangalore in 2014, his childhood friend Amit Singh Pokhiriyal gifted him a racing bicycle. He took it out on the road in March of 2016 on an expedition from Bangalore to Leh, covering 5,100 km in just 124 days.
Travelling Changed Perceptions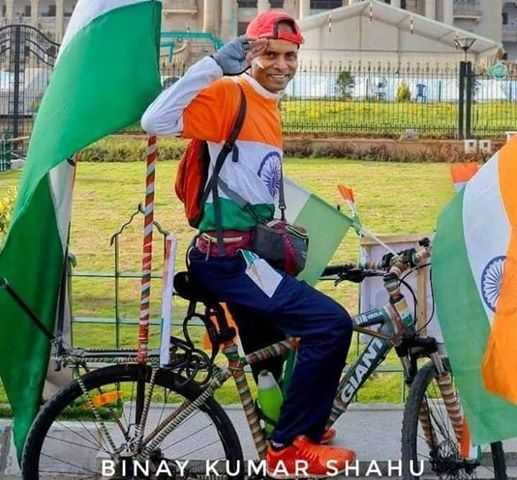 Binay gives a lot of credit to the travelling he does as it gave him various experiences that he wouldn't have got otherwise. For instance, he was told that the Tamilians did not like Hindi, and they are fully against the present Centre government. But he did not find it true. In fact, people he met in Tamil Nadu were kind and helpful. This changed his perception of them and earned him many friends.
Another experience he vividly remembers is while travelling to Kanyakumari from Tirunelveli, he broke his bike after 50 km. He had lost a lot of time looking for spare parts but somehow got it repaired. And ever since then, he's been aiming to cover almost 100 km every day. Binay's family consists of his wife Pinky Devi, who is a homemaker, two sons Rishab Kumar Shahu and Aryan Kumar Shahu.
Binay Kumar Story reminds us of how nothing is impossible, and how with zeal and dedication, you can achieve the unthinkable. His mission to spread awareness about Swachh Bharat is truly an inspiration that makes us realise how we all must do our bit for saving the environment.