Walk along the Ridge:
At the top of the Kent Ridge Park is a pavement lined with beautiful trees that lead to a lookout point offering a stunning view of the entire coastline. Also, the height of this place makes its significance during the Second World War more evident.
Canopy Walk:
Towards the eastern end of the Kent Ridge Park is a 280-meter long boardwalk connecting the Park and Pepys Road. From here, one can trek onto HortPark,
Telok Blangah Hill Park
, and
Mount Faber Park
.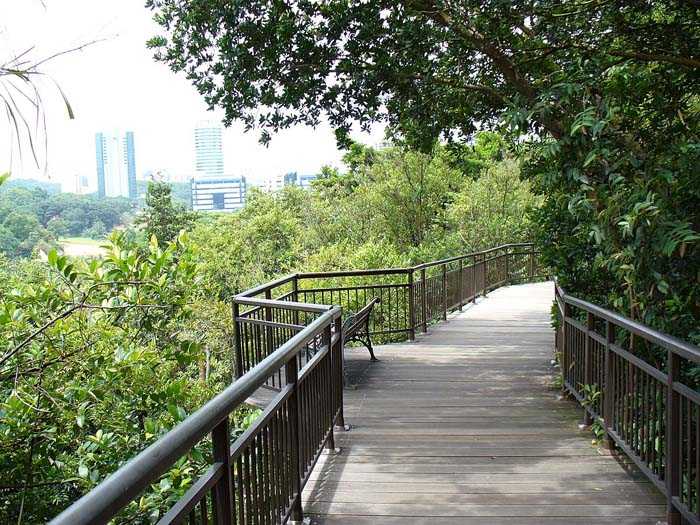 Visit Reflections at Bukit Chandu:
Located at the Pepys Road, towards the Canopy Walk is The Reflections at Bukit Chandu museum. The exhibits here provide insights into the areas of history and the heroic actions of the Malay Regiment, which was defending the hill at the time of Second World War.
Nature Walk:
The Carpark A at Kent Ridge Park leads to walking trail through lush forest. This nature walk should be carefully executed as the area is full of bugs and mosquitos.
Mountain Biking:
The biking trail close to the nature walk area is popular among the local bikers and mountain biking enthusiasts. It makes a loop around the forest at Kent Ridge.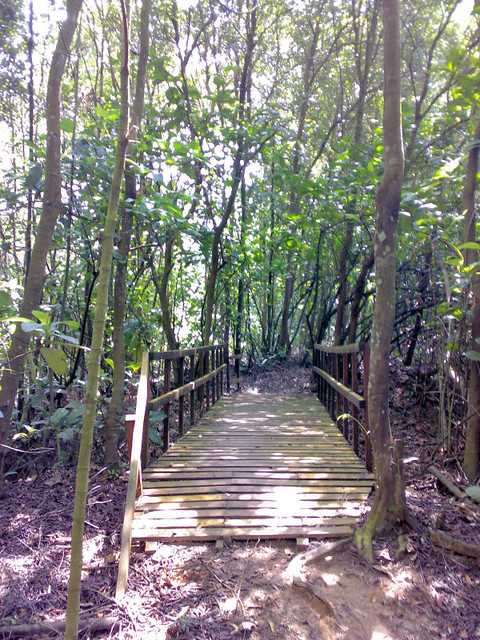 Visit the Ponds:
Kent Ridge Park has two natural ponds which are tucked away at the northeastern end of the park. One will find several species of dragonflies near the pond and also a demarcated fishing area.
Fitness Area:
People interested to work out a little while visiting Kent Ridge Park can do so. There is a series of exercise stations along the terrace of Kent Ridge Park close to the Carpark B meant for such purposes.
Playground for Kids:
Kent Ridge Park also has a park for children's activities. Located at the southern end is the Vista Park Open Space which has simple play equipment and swings for children. Also, this park leads to Springwood Height Road.