Enjoy a quick run on the running tracks
The Ang Mo Kio Town Garden West is an excellent place to enjoy a good run. For those who do not want to run the entire park, it also has a 1.2-kilometre long running track with distance markers on it, which help runners to keep a track of the distance that they have covered. Additionally, runners can also climb the 120 step staircase, and train and tone their bodies further in the Ang Mo Kio Town Garden East.
Visit the plaza and Lotus Pond area
A climb up the 120 step staircase leads to the plaza area offering a bird's eye view of the Ang Mo Kio Town Garden West. A lot of people simply sit back and relax at the pond, which is situated right near the entrance of the park. Nineteen different species of dragonflies live in this Lotus Pond, and the sight of these dragonflies resting on the top of lotus leaves is indeed a sight to behold.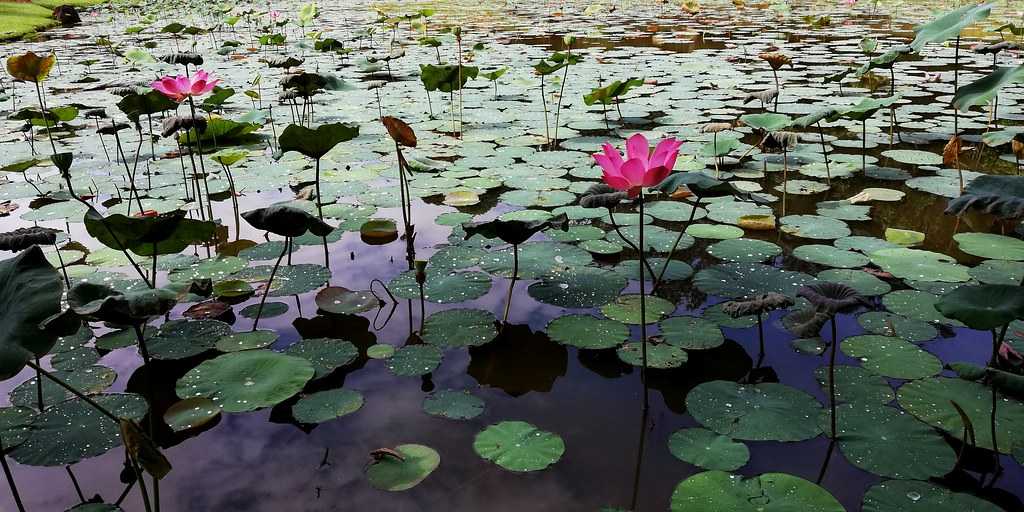 Explore the local flora and fauna
The parks are a natural habitat for both flora and fauna, with butterflies and insects hovering around the plants. Nature lovers also gather to enjoy butterfly watching at the parks.
Visit the Adventure Park
The Adventure Park comprises of a sandy playground with netted climbing structures, slides, swings and some spring riders. Designed for children between the age of 2 and 12, the area is a fun place for children to enjoy while their parents sit back and relax.
Other than that, people also practice tai chi among green surroundings or do foot reflexology. Visitors also enjoy long walks among the groves and take pleasure viewing the rubber seed and nutmeg sculptures that are installed all around the park.