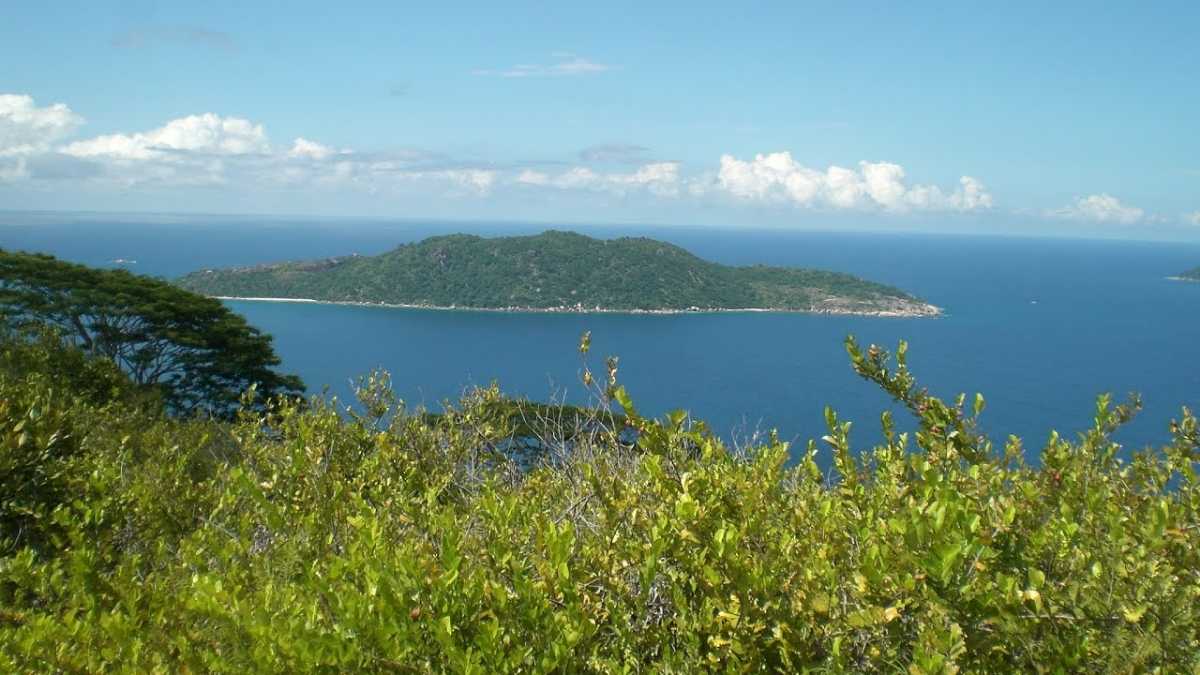 Nid d'Aigle is famously known for exhibiting unmatched commanding views of La Digue Island and the tranquil blue horizon all around. The 360-degree view encompasses the whole of the island along with extremely fantastic blue hues of the Indian Ocean - turquoise, azure, navy blue, cyan, you name it.
To add to the beauty, the landmasses of Praslin Island, Felicite Island and Ile Ronde are present in the far end of the horizon. Before you get to the peak of Nid d'Aigle, you come across a small cafeteria called Snack Bellevue (meaning 'beautiful view' in french). The island is also home to tropical fruits like passion fruit, jackfruits and 20 different kinds of bananas which are unrivalled when it comes to being sweet and fresh.

After Snack Bellevue, you need to proceed for another 15 minutes (by foot) to the top of Nid d'Aigle for an exhilarating panorama of the island and the seascape around!