Bel Ombre is an administrative district located in Mahé Island, where the capital of Seychelles - Victoria, is also present. This works well for international tourists because the region is easily accessible by cheap local transport. Bel Ombre is famous for its natural beauty and scene locales, and the exotic local culture on display. Various tropical vacation activities also make this district a crowd favourite. The harbour and fishing village ensure that the seafood is always of top quality. Bel Ombre has activities for all - solo travellers, couples and families as well!
Places to Visit in Bel Ombre
Morne Seychellois National Park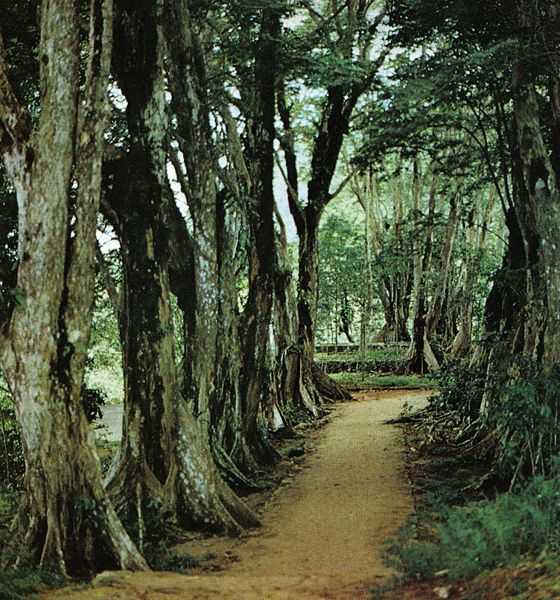 This is the biggest National Park in the country which boasts of an exotic lineup of flora and fauna. The highlight of this park is that it is mostly composed of navigable trails, which make for unforgettable adventures. Explore the unexplored, deep jungle as you become part of the wild, and live within the bosom of nature in Morne Seychellois National Park!

Anse Major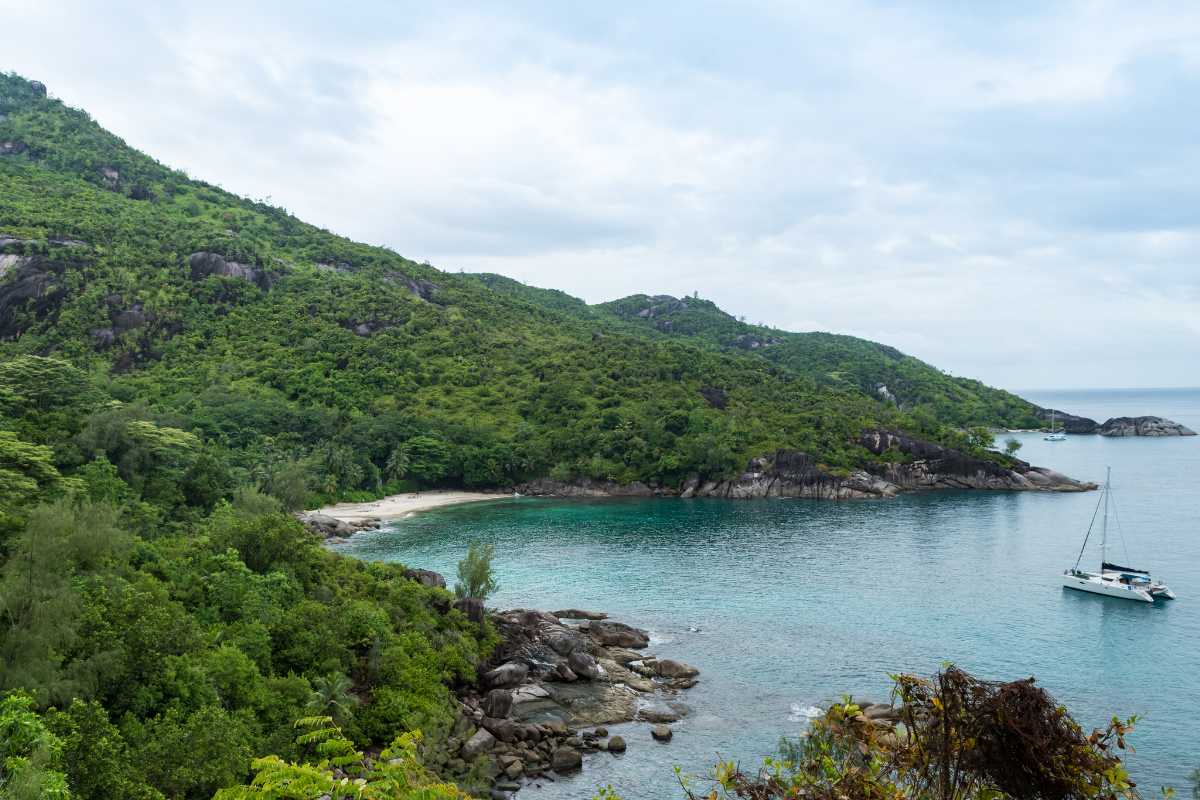 This gorgeous beach is located on one end of the Morne Seychellois National Park, and is stunning, to say the least. One way to reach this beach is through a trek in the park, which is a great adventure in itself. Anse Major was previously used to help the production of copra, citrus fruit, cinnamon and vanilla - the exotic fragrances still permeate the area! The granite boulders and reefs in the vicinity make the location picturesque and relaxing. You can pass by the Point de vuesur Anse Major, which is a walkway and observation deck - take all the pictures you need here. Lounge by the beach or indulge in watersports - Anse Major is your oyster!
Fishing at Bel Ombre
As the district also boasts of a harbour, local fisherman and tourists flock to fish and get game. This can be a relaxing family activity or a romantic date well. From small boats to yachts, there are many options you can look into. Many private agencies offer private charters that you can rent and fish for an extended duration. These packages can be inshore, nearshore, reef, wreck and offshore fishing. Fish you can hope to fish include sailfish, yellowfin tuna, dolphin, blue Marlin, bonito, barracuda, red snapper and wahoo. The best times to fish are in the early morning or the late afternoon. Check out the Bel Ombre Marina to find the best agencies and boats. Bonus: the colourful boats and the vermillion sunsets make for some gorgeous photo-ops!
Trekking

Trekking is a favoured activity at Bel Ombre because it houses the stunning Morne Seychellois National Park, which covers more than 20% of the entire island! The park has 12 hiking trails, which are a delight to embark on. If you're not so sure of the tougher trails, there are beginners' paths you can look into too. The walks to the top of the many hills and granite rocks that dot the region are rewarding, to say the very least - the panoramic vistas will definitely transport you to a whole new realm. Instagram photo guaranteed!
Snorkelling at Bel Ombre

Snorkelling is very popular at Anse Major because of the open cove, the well-formed and preserved corals, and the stunning biodiversity. You can spot the semicircle angelfish, the emperor angelfish and the three spot angelfish that are as curious as they are colourful. You can also find schools of green birdsmouth wrasse, white-spotted boxfish, blue spotted grouper, moray eels, yellowfin tuna and other fish in the region. The visibility is great as well - what's not to love!? Do not forget to carry your snorkelling gear to the beach if you plan on hiking there - you can rent equipment from the city, as the beach does not have any water sports agencies on location. If you take a boat ride, you can easily get access to rented gear.
Bird Watching



Since the National Park runs through Bel Ombre, bird watchers and nature lovers are sure to fall in love with the region - ardent ornithologists can get their binoculars and spot the Seychelles sunbird, the Seychelles bulbul, blue pigeon and the Seychelles Kestrel. Tour guides and park authorities regularly undertake birdwatching and nature walks.

The stunning Anse Major beach is a tourist favourite because of its stunning views. Try to catch the sunset at this breathtaking location. If you're game to reach the beach after a one-hour hike, or by boat from Beau Vallon, you can relax on the calm beach, soothed by the lilting waves. The beach is not very crowded, so it is an ideal place to spend some quality time with your loved one too. You can sunbathe in peace here, and be sure that no one will disturb you.

Tips
Regardless of the time of your visit, carry an umbrella, a hat, sunglasses and waterproof sunscreen to keep your skin protected and free from sun damage, as the tropical sun can be a little harsh sometimes.
Keep local currency at hand, especially while using public transport.
While at the beach or going snorkelling, keep your valuables in a safe box - invest in a waterproof box that you can carry with you, for your wallet and phone.
Do not litter, and dispose of waste responsibly.
While hiking, follow the trail judiciously and beware of losing your way. Always carry loose change while travelling.
Buy a local map to find out tiny shops and restaurants to experiment!