Maheswarnath Mandir is more than 120 years old. The founder of the temple, Pandit Sanjibunlall Ramsoondur, was originally from the state of Bihar in India. He came to Mauritius on 4th April 1866, while travelling from Calcutta. After coming to Mauritius originally as a drug dealer, he became quite wealthy because of the great partition that began in 1878.
This newfound stature of economic independence earned him the respect of many Mauritians. He was one of the major landowners in Mauritius – with a property of more than 53.70 acres of land at Terminus in the village of Triolet. In 1895, he donated almost 10.13 acres of land to the Hindu society in Mauritius.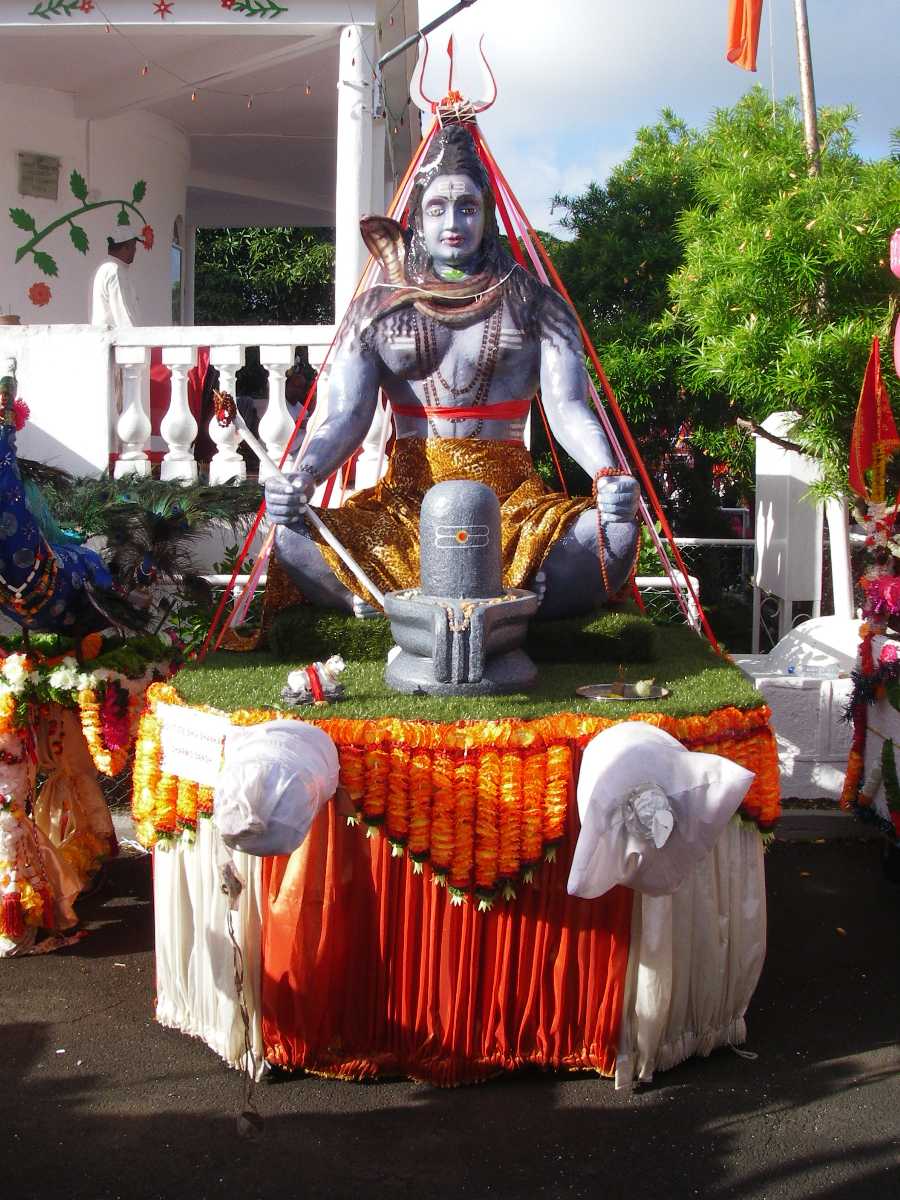 The temple of Triolet was built on the ruins of the sugar factory. Tamil artisans under the supervision and guidance of Mr Goinsamy Maestry worked dedicatedly for constructing the temple. These were the very same workers who built the Jummah Masjid in Port Louis and the Sockalingum Meenatchee Amman Kovil, also known as Kaylasson Temple, at Nicolay Road in Port Louis.
The construction of the Maheswarnath Mandir temple began in 1888 and lasted until 1891. All the credit goes to the energetic Pandit Sanjibunlall for his massive contribution to the development of this holy site. The priests and the images of deities arrived from India, and it was Pandit Ramsoondur himself who went to pick them up. A religious procession – Shobha Yatra – was organised from Port Louis to Triolet when he brought a Shiv lingam from Kashi. Post the temple's inauguration, the management of the temple was handed over to the Hindu society, for which Pandit Ramsoondur donated a lot of money.
According to a legend, a massive pot of gold and silver coins was discovered during the construction of the temple on the very spot where the foundation was being erected. Many believe that the gold belonged to the pirates of the Indian Ocean, dating back to centuries. The pirates attacked the ships that belonged to the East India Company several times and looted all their gold and other precious goods. Nonetheless, the discovered money was later on invested in the construction of the temple.
A religious detour during any vacation can be soul-calming. Maheswarnath Mandir is one such spectacle of Mauritius that will make your travel itinerary a unique experience. Visit the mandir early, sing your prayers and be transported into a religious world amidst the land of beaches!