If you visit the Balaclava ruins today, you'll see signs of the presence of a colonial society dating back to the 1800s. The remains of the fortress also bear evidence to the earliest settlements of the French rule and going back beyond that when the Dutch came in to Mauritius.
You'll get to see an old flourmill which was used to produce flour to make many food products. The original seawalls built around the fortress are readily visible and the ruins are conveniently located in the vicinity of the Maritim Hotel. The landscape comprises of lush green vegetation and the Citron River. The natural footpath makes it easy for on-foot exploration of the area. From the historical grounds, you can also enjoy the gorgeous views of Mauritius' mountain range.
Currently, the estate is a part of the German chain of hotels and a Mauritian family who work together towards the preservation of this heritage site. Chateau Mon Desir is a restaurant built in the spot of the original Mon Desir home from where the Turtle Bay and the ruins are visible.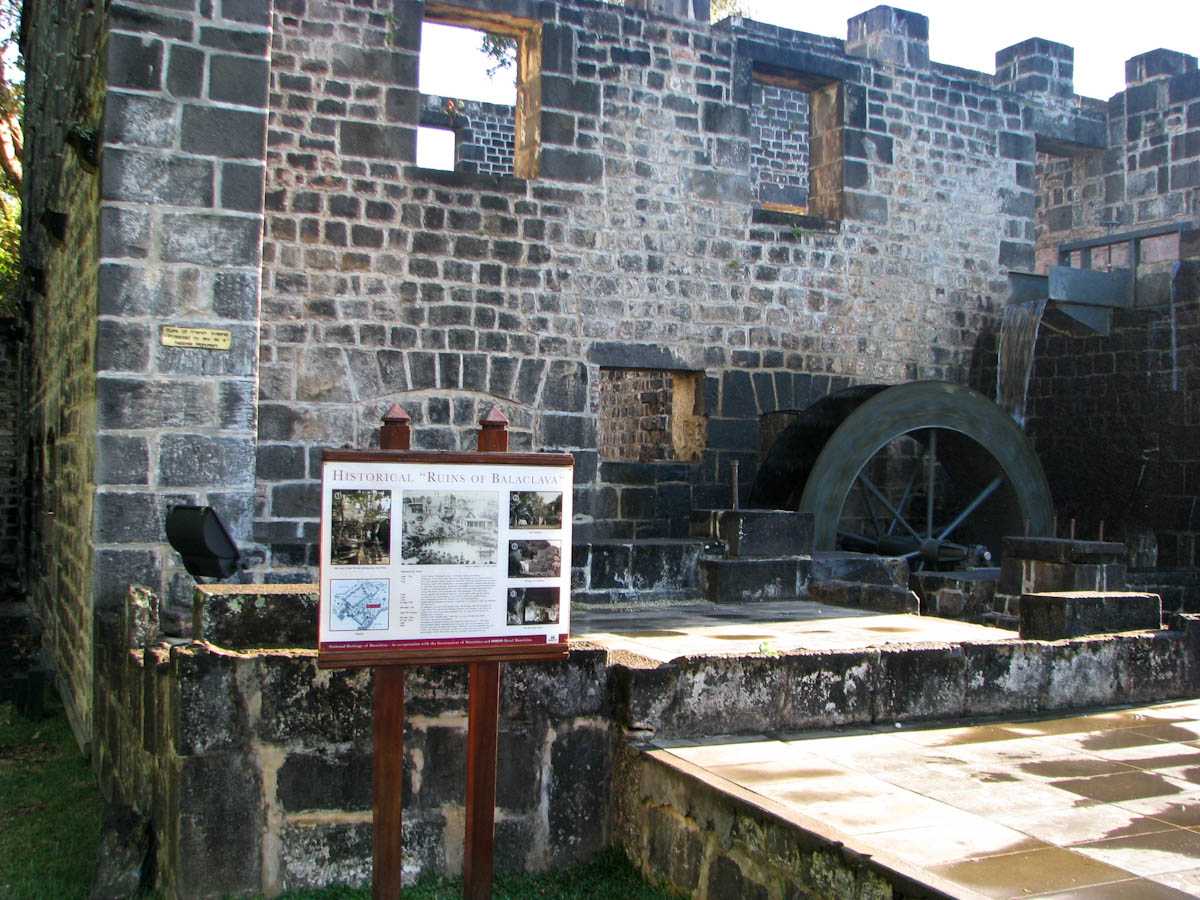 So visit the Balaclava Ruins and take yourself on a journey back to the colonial period of Mauritius. Stay at the Maritim Hotel for adding a refreshing touch to this historical visit!