Eric Le Court, also going by the name of Professor Sunflower, devoted all his time in shell collection after his retirement and that is when he decided to open the World of Seashells museum to share his passion with the world.
As we enter the museum, it feels like a movie theatre – quite and dark. On the first floor, the visitors can roam freely while exploring the 70 display cases to discover the 1800 species and 7000 shells. The atmosphere in the room is very refreshing and quiet, making it suitable for studious activities. The lighting in the display cases reproduces and replicates the light of day to restore the colours of the shells without denaturing them. It is a fun activity for both the adults and children to recognise some shells and memorising the names of the ones that are unique.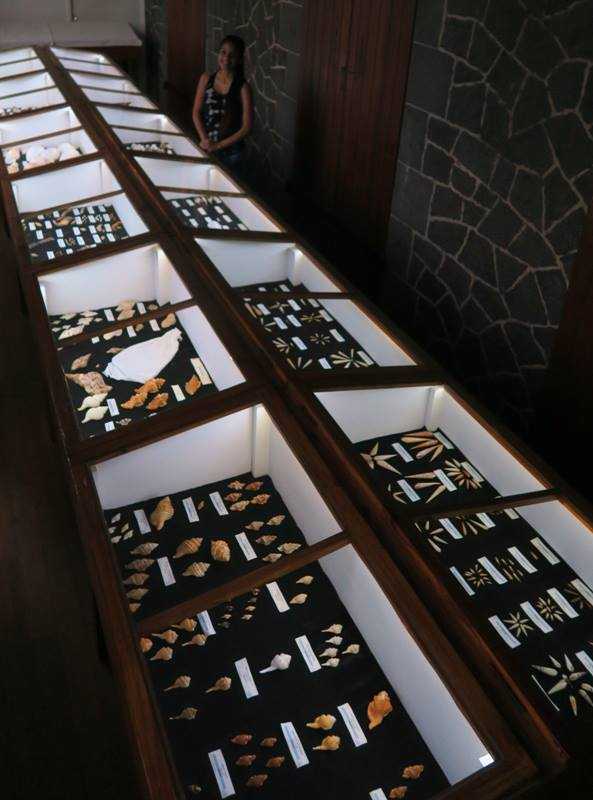 The shells have been classified and categorised in terms of author, name, family and origin. All mollusc families are represented as well. Giberula is the small shell in the collection with a size of one-millimetre while the largest one is Tritonus Charonia that is 400 millimetres. Tritonus Charonia is a worldwide-protected species and is known as the best predator of the Acanthaster starfish, which mostly feeds itself on corals.
Collections in World of Seashells
The collections include the real aquatic marvels, namely cowries, cones, volutes, terebra shells, conches and other fascination varieties of shells coming all the way from Japan, India, Senegal, the Maldives and the Mediterranean Sea. The other seashells on display come from the shores of Mauritius and California, Hawaii, Mexico, Colombia, Australia, New Caledonia and the Red Sea.
According to Eric Le Court, the proud owner of this collection, the greatest diversity of seashells is found in Egypt, Madagascar and the Philippines. Quite interestingly, this seashell connoisseur has even discovered a new species in St-Brandon, and it is known as the "Lecourtorum"!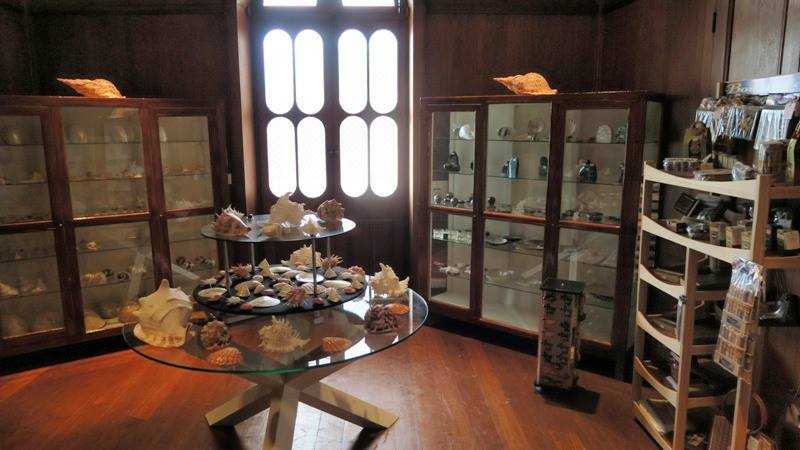 The World of Seashells museum prioritises in sharing Le Court's passion for these sea treasures. It aims at introducing the visitors to a little-known world. In that way, it helps in creating public awareness of lagoon and beach conservation, not only in Mauritius but also all over the world. The dire need for these kinds of awareness is to turn tables regarding the decreasing rate of shells on the beaches and seas because of factors such as excessive harvesting, intensive fishing and marine activities that disturb their natural habitat.