Combination of Spirituality and Breathtaking Architecture
One of the oldest Tamil temples in Mauritius, the Surya Oudaya Sangam Temple is a riot of colours that can be visible even from a considerable distance. Built right alongside a coastal road, the temple adds a dash of colour to the otherwise mundane surroundings. Dedicated to Lord Shiva, the temple has a typical South Indian style of architecture, and the entire façade of this majestic temple is decorated with sculptures and carvings of representations of various Hindu deities, including Shiva, Ganesh and Durga.
The exterior of the temple is so aesthetically pleasing that the much more muted interior might leave you a little dismayed, but the reverent atmosphere coupled with the constant chants of the Tamil mantras from the priests adds to the hushed ambience. The main hall inside the temple is an open hall with massive pillars, and there are quite a few colourful paintings on the ceiling as well, which are very interesting to look at.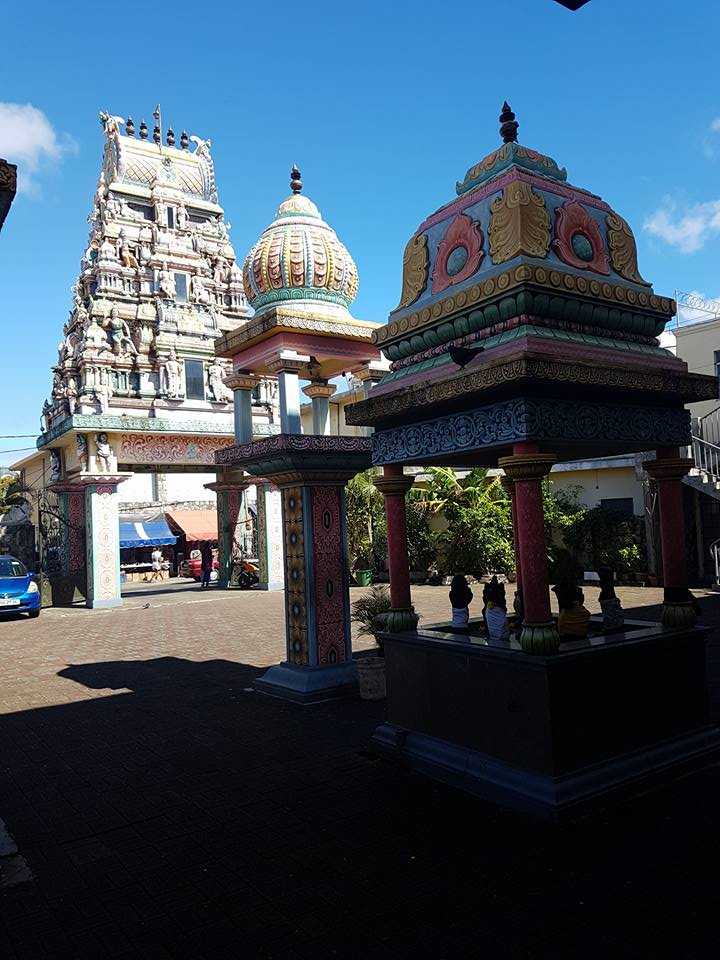 As with any other temple, you have to open your shoes and keep them outside before you enter the shrine. There are quite a few local shops around the temple that sell incense and other materials of worship, as well as sweets, which you can feed to the numerous monkeys always gathered around the premises of the temple. As far as temples in Mauritius are concerned, the Surya Oudaya Sangam Temple is not exactly the most awe-inspiring temple, but it is one of the most beautiful and exciting tourist attractions to visit in Grand Baie.