Here's a list of some of the mind-boggling exhibits of the Curious Corner:
It is a challenging venture for the mind and body. The Mirror Maze is an amalgamation of infinite reflections, secret corridors and outstanding light effects that always makes you question your mind as you find yourself surrounded by 200 mirrors. This complex entanglement is a result of the combination of concave and convex mirror which disturbs your sense of orientation.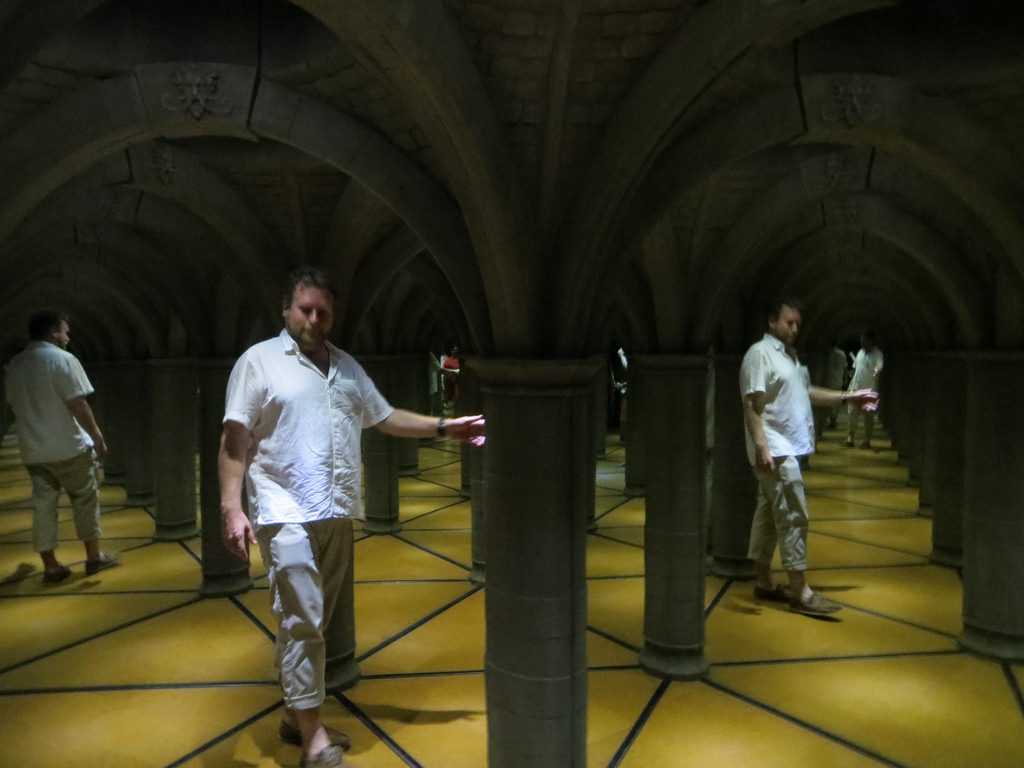 It is a cube-shaped room altering the size of the two people standing inside it, making either one of the smaller or more significant than the other one. The Ames Room serves an ideal photographic opportunity for family members, partners or friends, and capture this illusion of who is stronger than whom.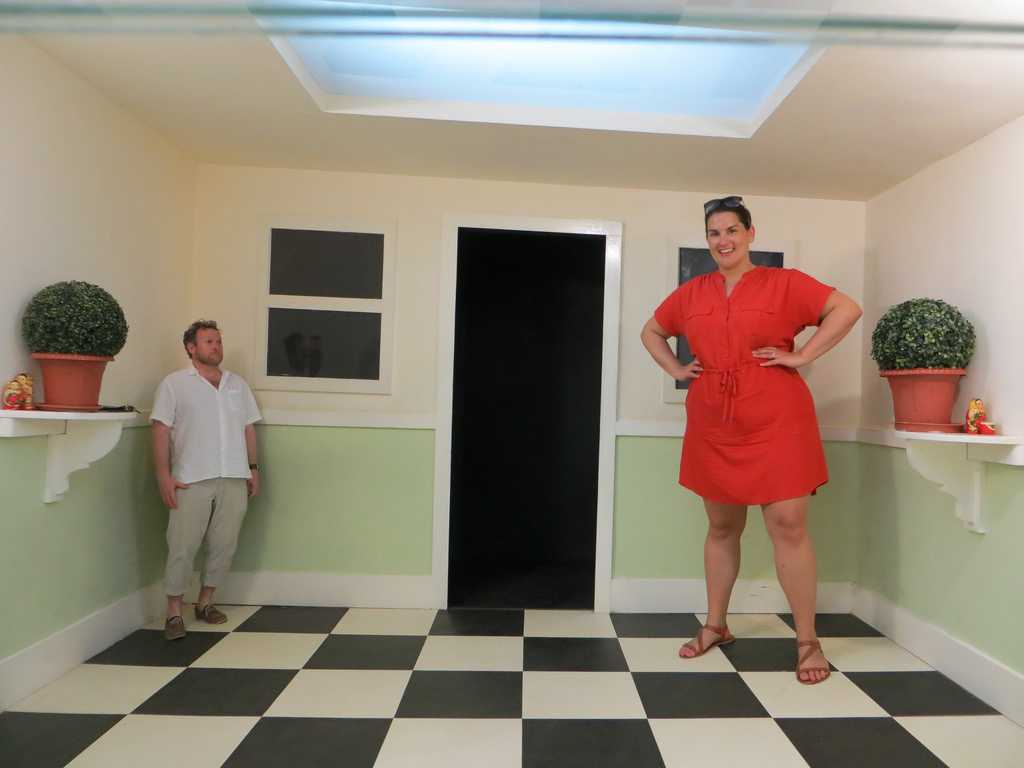 If experiencing zero gravity has been in your bucket list, you can tick that off at the Upside Down room of Curious Corner. This room lets you defy gravity and have an upside-down point of the world as you explore the kitchen, dining room and living room and other fine details that make this room just perfect.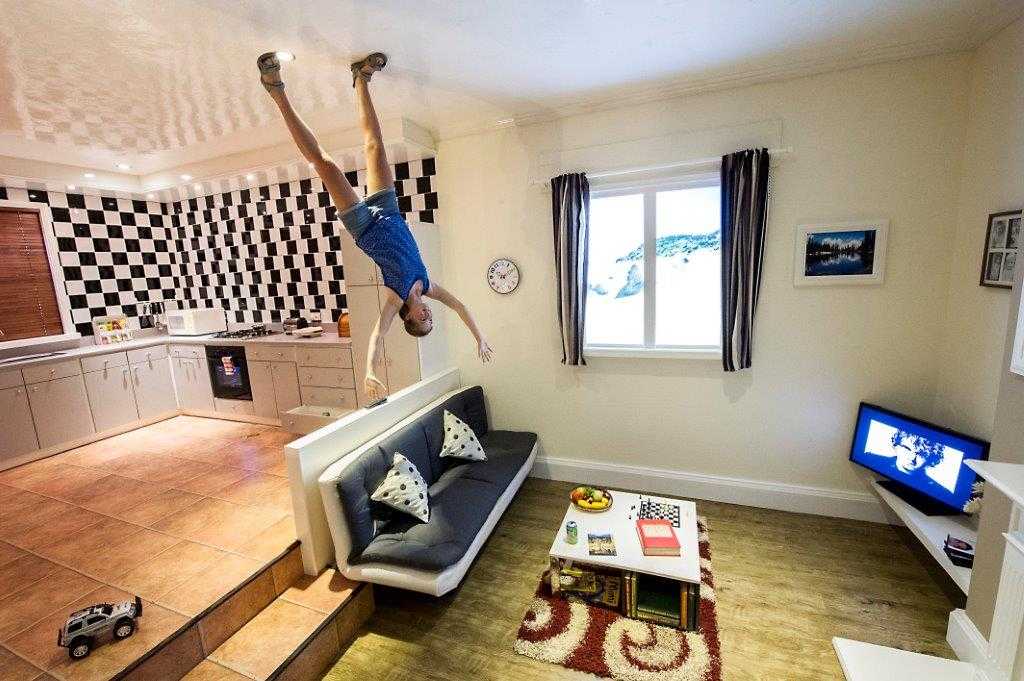 For those with a knack for music can experiment with their skills in the elegant combination of sound and light in the Laser Music Room. On touching the colourful laser lights, the sound is created and who knows you might end up with a beautiful musical piece.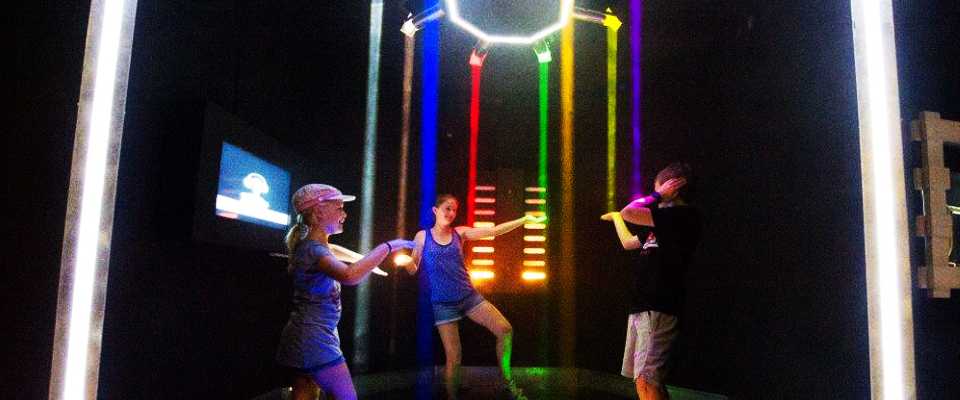 Offering refreshments, smoothies and snacks to the visitors, the Corner Cafe is a beautiful setting in the open garden in the vicinity of the Curious Corner. You can still enjoy the exploration as the illusions resume into the grounds as well.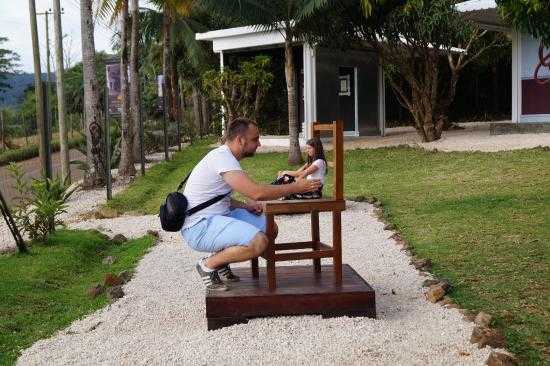 To take back some of the memories of the visit to Curious Corner of Chamarel, a visit to the Souvenir Shop is highly recommended. Other then the several puzzles items for sale; you can also indulge yourself with some mind games inside the shop itself.