Guided Tour of the House
The Domaine des Aubineaux is the first stop on the famed Mauritian Tea Route and offers guided tours through the various rooms of the mansion, giving you a good idea about the history of tea production in Mauritius, as well as the lifestyle back during the colonial era. The rooms that are included in the tour are Philippe Guimbeau study, his wife's bedroom, the living and dining room, and the terrace/verandah.
The dining room, in particular, is awe-inspiring, and its intricately designed boat-hull ceiling along with its massive oak 30-seater dining table is bound to make an impact. The architecture encompasses many minute details of the colonial period and is telling of the kind of life the Guimbeau family used to live back then.
There is a collection of other tea plantations and estates that used to be operative in the 1800s in Mauritius; and while that will give you an excellent idea about the tea trade during that era, most of these plantation estates no longer exist. This makes the Domaine des Aubineaux all the more unique in the sense that no other tea plantation like this one exists anywhere else in the country.
What used to be the billiards room has now been converted into a formal tea room, and the surrounding stables in the grounds have been transformed into a souvenir shop. Right next to the stables you will find the distillery, which is now used to produce a plethora of essential oils.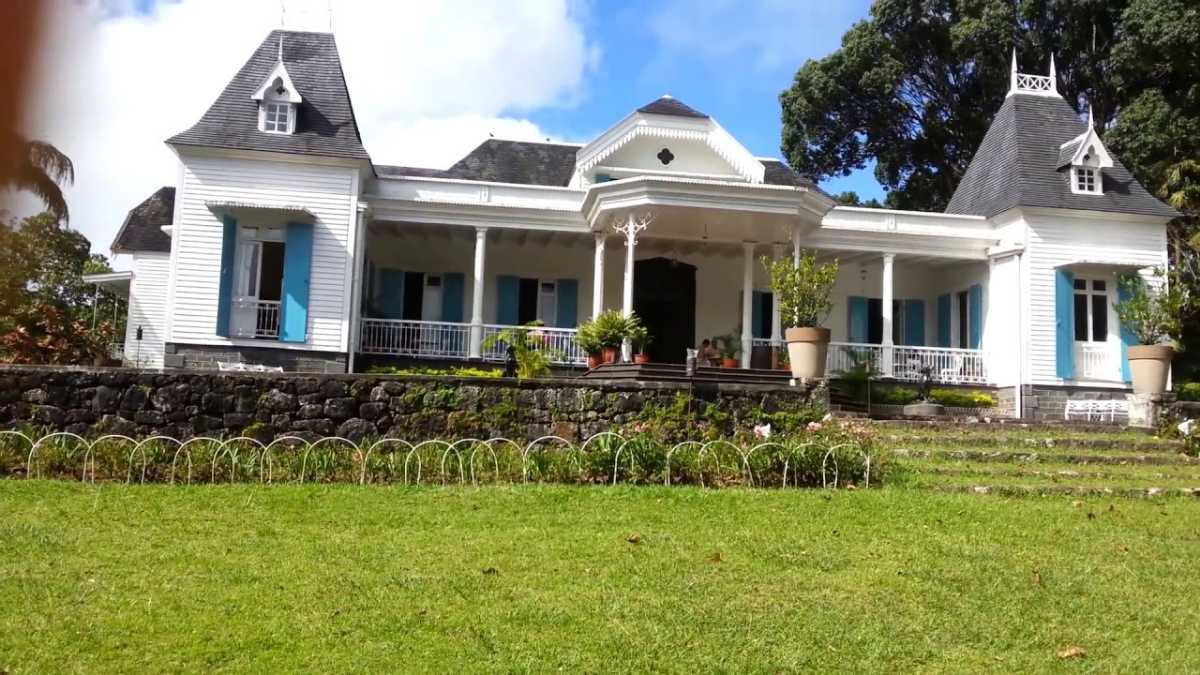 The tour ends with a visit to the garden, which is lined with dozens of camphor trees. There is a pathway that starts down the middle of the gardens, and walking along it will take you down tall trees to an extraordinarily dense thicket with vines hanging all the way down to your feet.
The canopy overhead lets in only a minimal amount of sunlight, bathing the entire area in a surreal green will make you pause and stand there amidst the ethereal ambience for at least a minute or two. The path ends at a small lake at the farthest end of the premises, and you can sit there for a while listening to the birds chirping and feeling the cool breeze on your face before making your way back to the mansion.

The Domaine des Aubineaux has pride of place in the Mauritian tourism industry, not just as a prominent building from the colonial era, but also as one of the leading wedding destinations in the country, with the mansion seeing as many tourist weddings as local ones.