In those jaunty trips to
Thailand
, it can be a cry for our wallets to help us pay for every set of clothing, snacks or jewellery that we see. Prioritising souvenirs ranging from trinkets to scarves can be a sluggish exercise. To make your trip more convenient and your shopping spree more wallet-friendly, here are ten souvenirs that will form excellent gifts, both for yourself and your friends.
Here's a list of 18 Souvenirs to Buy from Thailand:
Thai Silk
Thai spices
Thai Spa Products
Soap Carvings
Handmade Bags
Thai handicraft
Thai Snacks
Thai Trinkets
Thai silver
Muay Thai Shorts
Thai Coconut Oil Products
Tiger Balm
Thai Liquor
Takabb Anti-cough Pill
Bakery Goodies
Edible Insects
Malt tea and Drink Sachets
Instant Noodles
1.   Thai Silk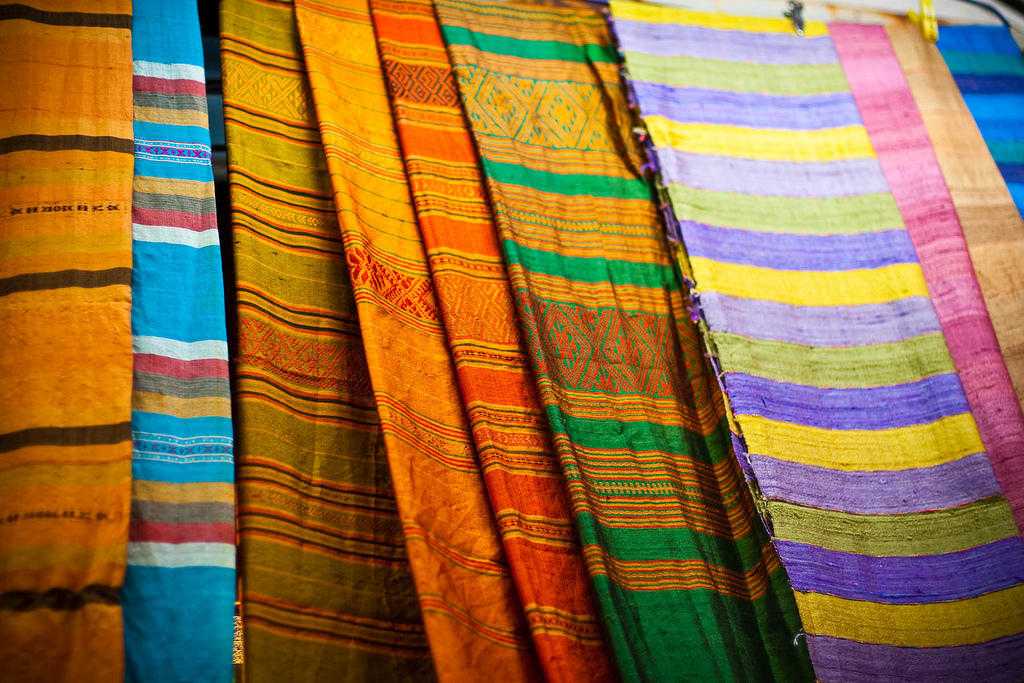 Scarves, shirts, cushion covers, wallets and pillow covers are all hand-weaved using the smoothest threads of silk. It is laced out of caterpillars fed on a strict mulberry diet, woven with gradient textures and designs. Thai silk is one of the most exotic gifts and souvenirs in Thailand you can get for your family and friends, or yourself.
Note:
Beware of fake Thai Silk!
Cost: THB 125 to THB 5,300
Best Places to Buy: Bangkok Airport, Bangkok Chinatown (Yaowarat)
2. Thai spices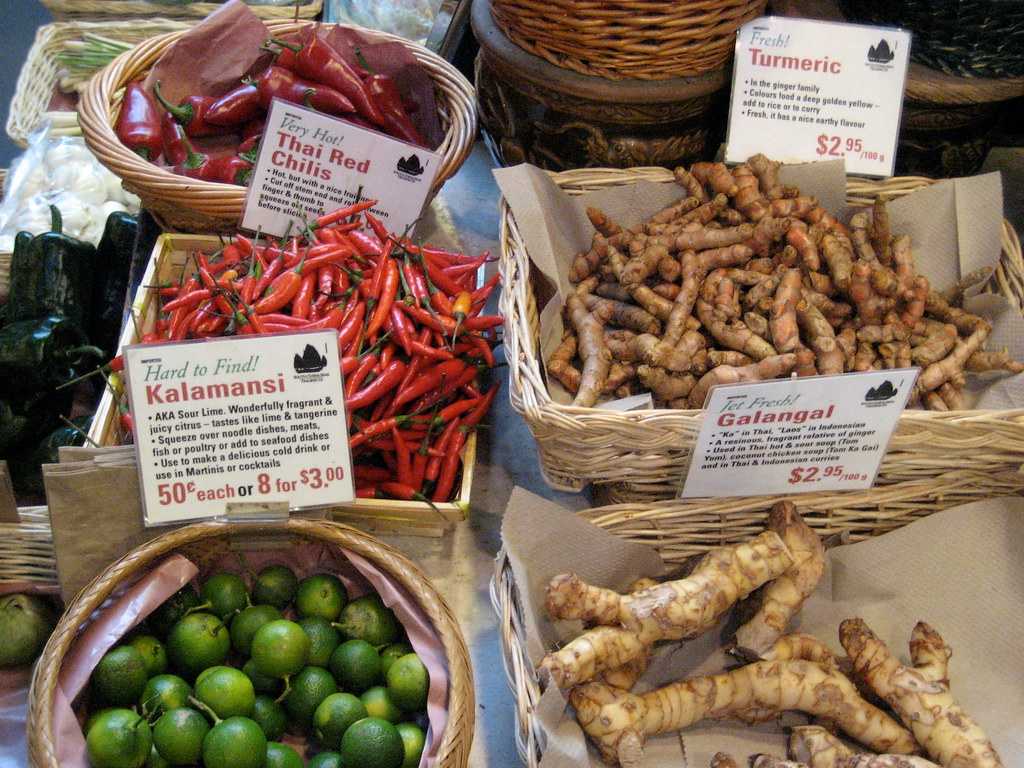 After going back home, if you miss the aroma of Thai curry or seafood, then Thai spices will take you right back to it. Crushed Chili, coriander seeds, nutmeg, cloves, cinnamon, star anise, prickly ash and long pepper are some commonly used spices available anywhere in the street market.
Cost: THB 10 to THB 300
Best Places to Buy: Spice Story, Gourmet Market, Little India (Phahurat), Chatuchak Market
3. Thai Spa Products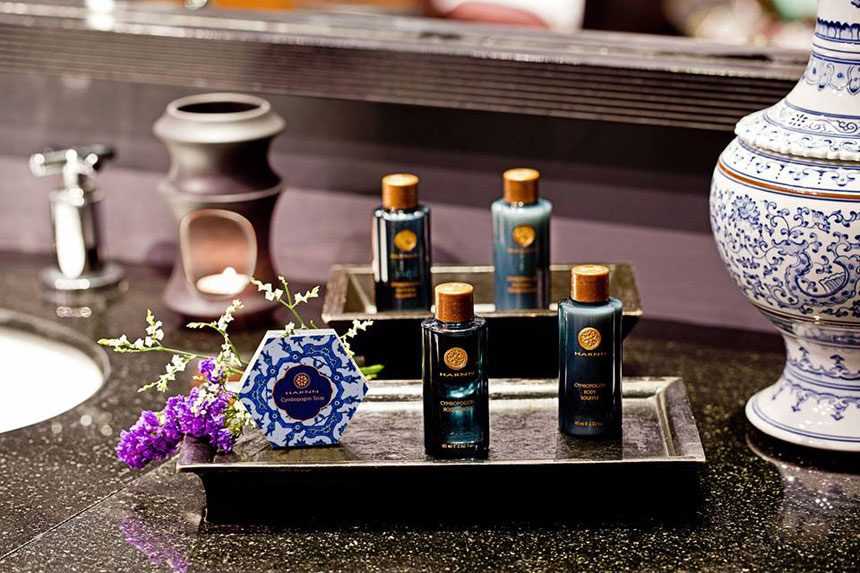 Thailand is known for spices, temples and relaxing massages at quiet places. The essential oils, scented candles and bubble baths that follow would sure be missed after you leave Thailand. But since you cannot bring Thailand home, you sure can bring along Thai soothing aromatic massages. They aren't only calming, but also good for your skin. The spa products are one of the most sold souvenirs in Thailand. 
Cost: THB 40 to THB 1000
Best Places to Buy: Bath and Bloom outlets, Supermarket Chains like Top, Big C and Rimping Harnn outlets
4. Soap Carvings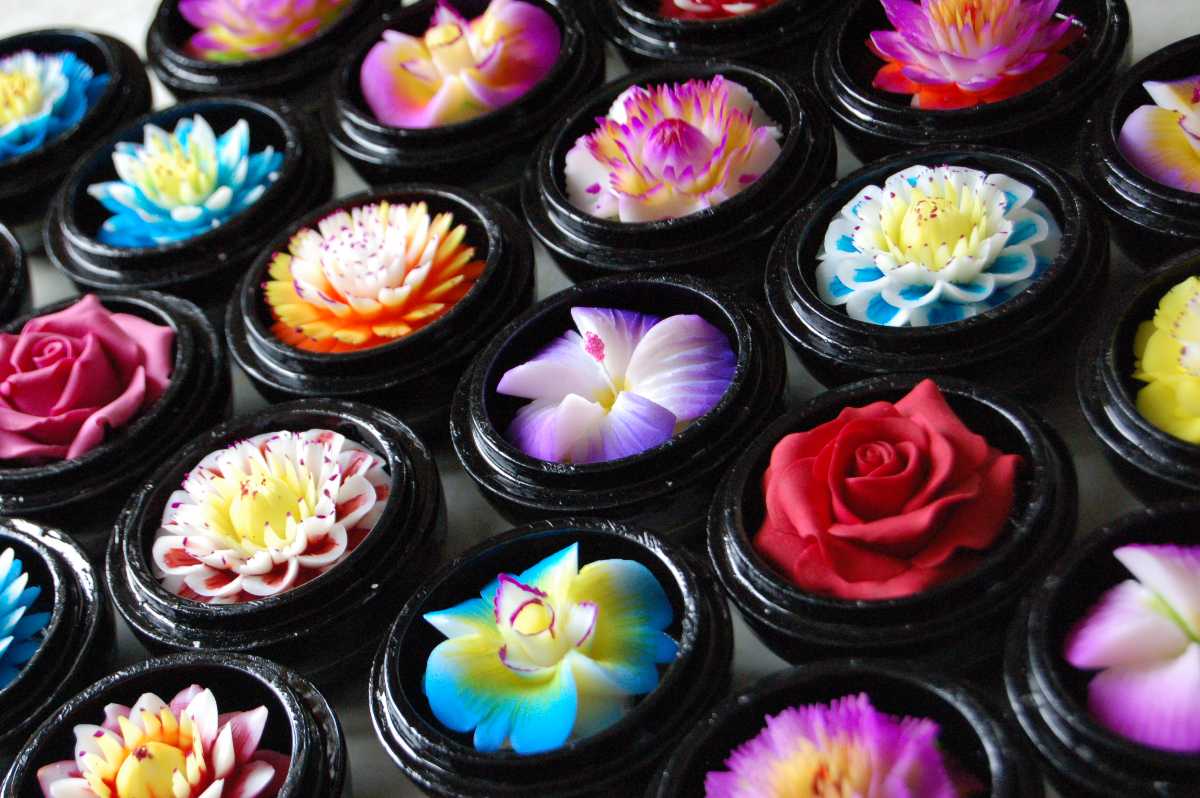 If scented candles are standard gifts, then soap carvings can be the best replacement. They come in different shapes, sizes and styles from a structured blooming lotus to a dainty blue flower with a ladybug on it. Their fragrance is all the more exotic for a souvenir from Thailand.
Cost: THB 80 to THB 200
Best Places to Buy: Sunday night Walking Street market in Chiang Mai, Sukhumvit Road, Mahboonkrong or MBK Center Shopping Mall
5.  Handmade Bags
From the size of the tiny coin pouches to multiple flap shoulder bags, Thailand is versatile in both form and texture of bags. They are weaved to not disappoint your obsession with bags (and if you don't have one, then they are likely to give you one).
Cost: THB 100 to THB 800
Best Places to Buy: Mahboonkrong or MBK Center Shopping Mall, Bangkok Chinatown (Yaowarat), Chatuchak Weekend Market, Sukhumvit Nightly Street Market, Platinum Mall, Bon Marche Market
6. Thai handicraft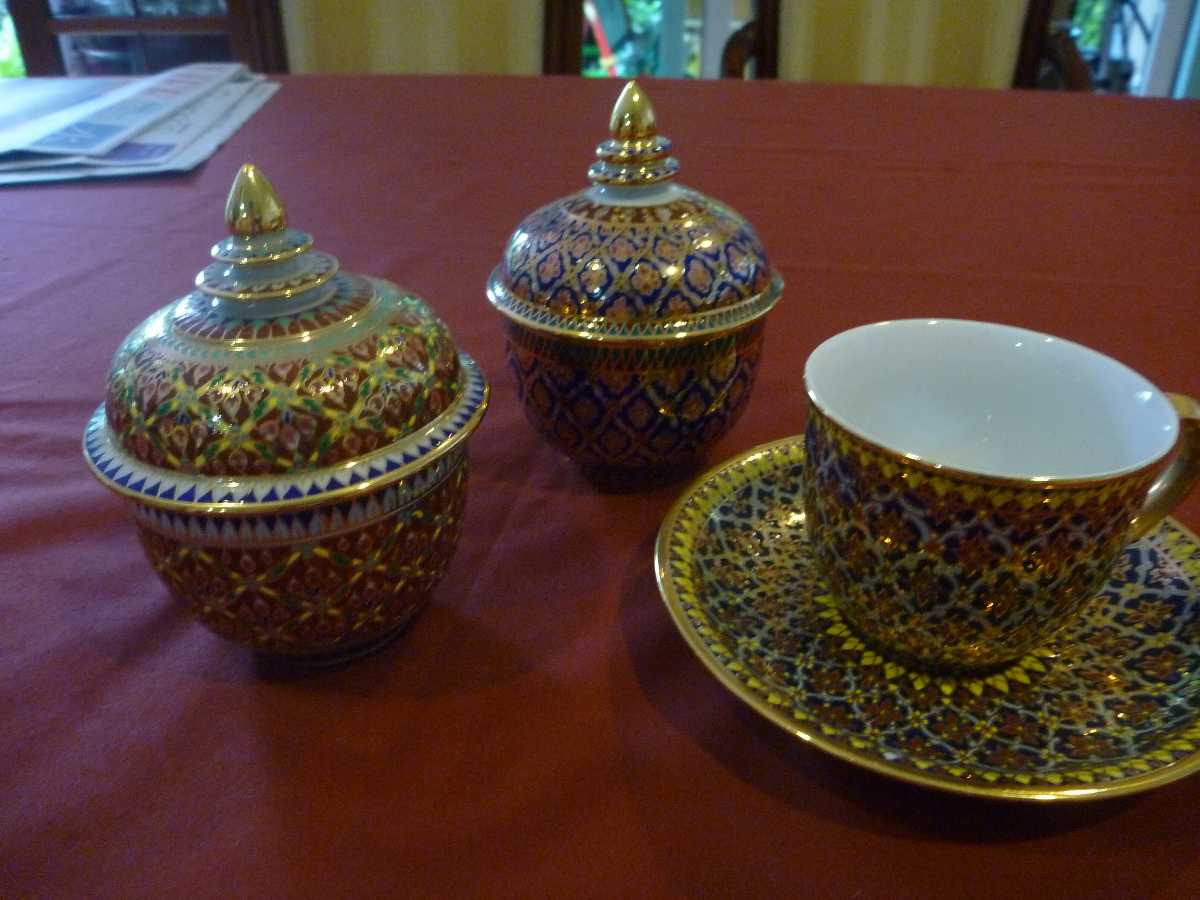 Local artisan shops and markets eagerly await your urge to decorate your homes with lacquerware, pottery dishes or wooden carvings. Cushions and cushion covers, stuffed or not, can be bought at astonishingly low prices. Their colours can be customised to go with the walls in your living room. That sounds like a perfect souvenir from Thailand for your mother.
Cost: THB 300 – THB 1500
Best Places to Buy: Bangkok Chinatown (Yaowarat), Shilom Village, Chatuchak Market
7. Thai Snacks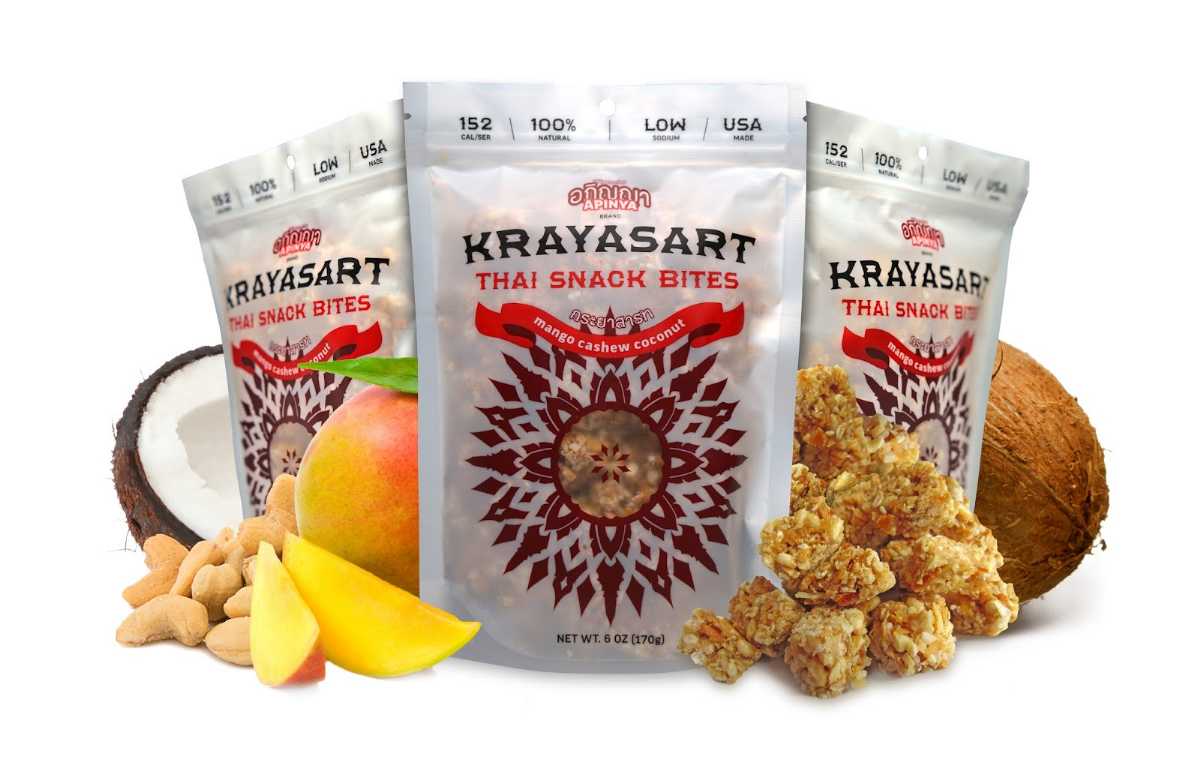 Durian chips aren't the only portable snacks that you must carry home and introduce to your friends. Dried squid, seaweed snack, pork floss, crispy pork sticks, and exotic-flavoured potato chips are as exotic as Thai fish curry. Go ahead and get baggage full of these never enough snacks that you can refrigerate and maximise their scrumptious consumption.
Cost: THB 50 to THB 100
Best Places to Buy: Supermarkets like 7, Eleven, Gourmet outlets, Bangkok Chinatown
8. Thai Trinkets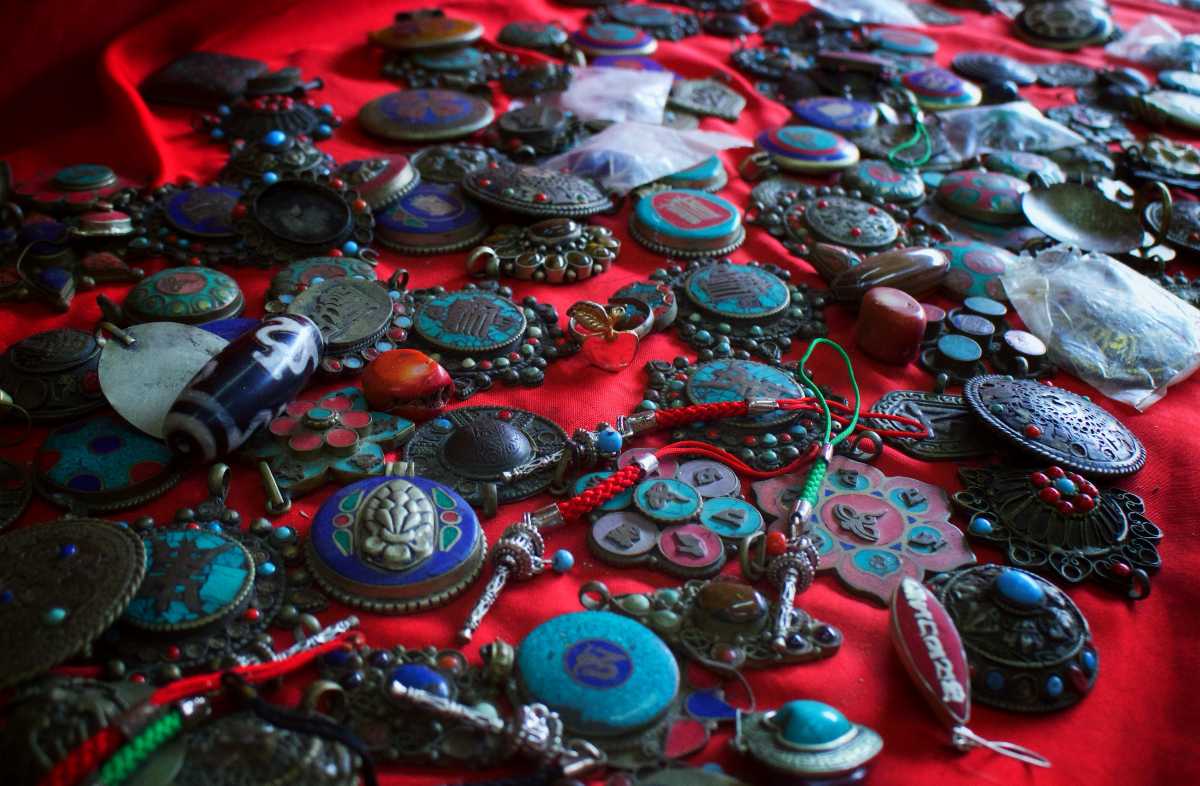 If you are afraid of buying clothes that won't fit your friends, or shoes that might be a little too tight, then Thai trinkets are to solve your problem. Key chains, elephant-designed items, accessories and coin pouches are something each one of us can squeeze into use in our everyday lives. They form not only a good souvenir, but also an exotic collection of goodies.
Cost: THB 40
Best Places to Buy: MBK Mall, Chatuchak Weekend Market, Bangkok Airport souvenir stores
9. Thai silver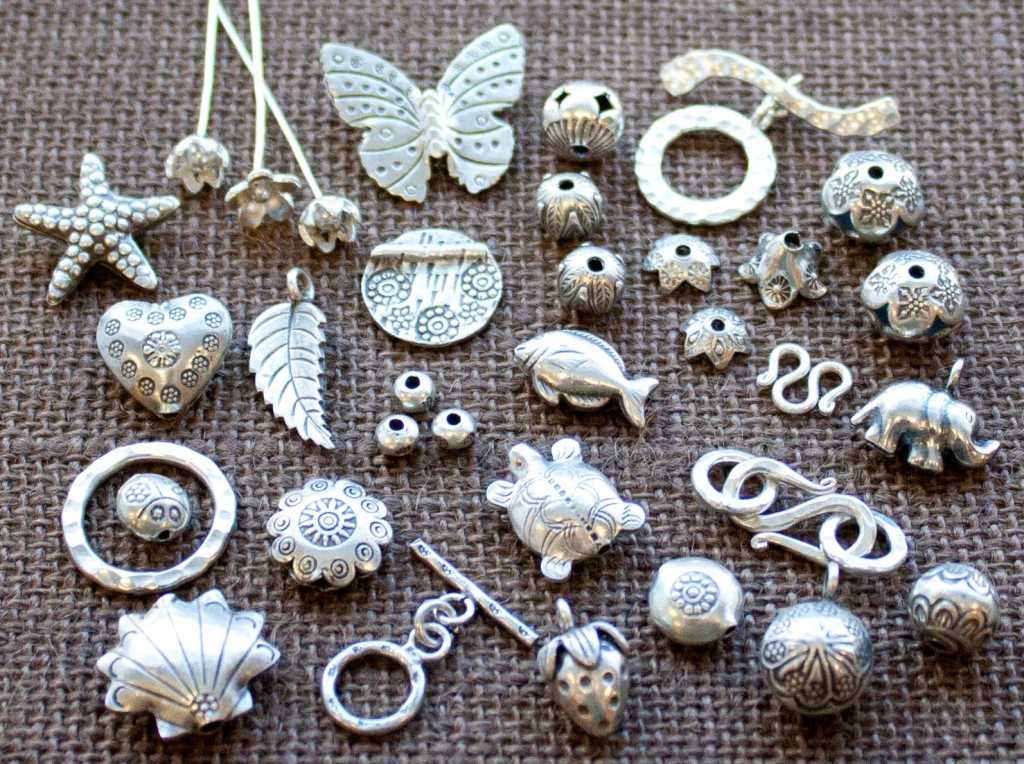 The intricate silverware can be bought from various shops in Thailand at relatively cheap rates. To ensure the purity, check for a 0.925 stamp which indicates that the antique being bought is 92.5 per cent silver. The tribal people of Northern Thailand also make silver that is 99 per cent pure, thus forming a perfect authentic gift or souvenir from Thailand for your mother or spouse, be it earrings, necklaces or bracelets.
Cost: THB 180 to THB 1,800
Best Places to Buy: Khao San Road, Charoen Krung Road, Silom Road, Chatuchak Market
10. Muay Thai Shorts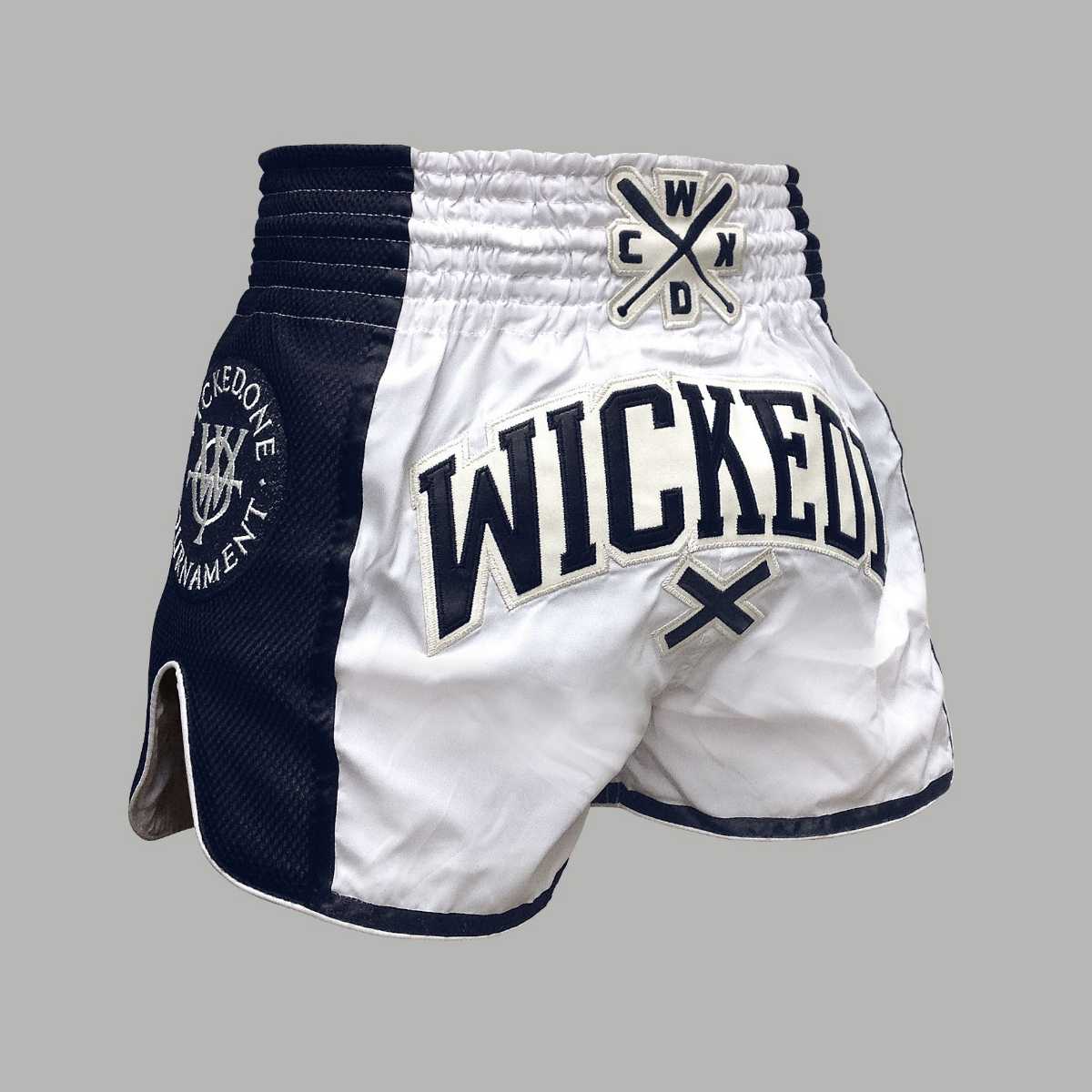 Thai culture is not entirely explored or experienced if not for Muay Thai – the combat of Thailand. They have popularised the expanse of Muay Thai shorts that you have the option of wearing if visiting this martial art combat competition. They are comfortable and enhance the Thai culture with its bright colour combination thus posing as a cultural souvenir from Thailand. 
Cost: THB 300 to THB 1,300
Best Places to Buy: Sports shops, Malls like MBK, Bangkok Chinatown, Chatuchak Market
11. Thai Coconut Oil Products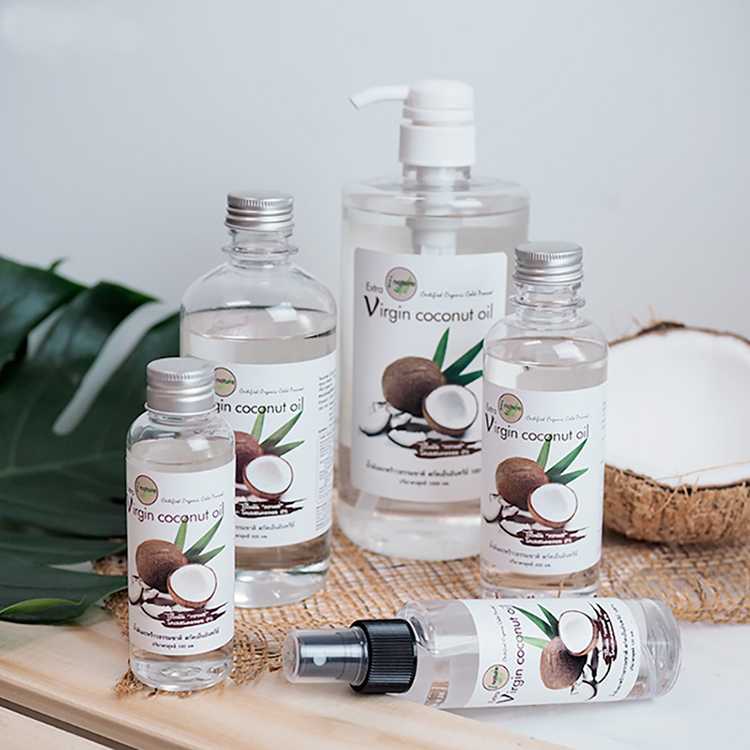 Thailand owns a large part of pure coconut oil product exports.  Coconut oil is a cherished beauty product for its many benefits, be it a hair oil, moisturiser or even sunscreen.
Bathing products, lotions, moisturisers and hair products are all organically manufactured, thus making Thai Coconut Oil an excellent souvenir to tell someone you care about them. 
Cost: THB 250
Best Places to Buy: Swanson Food and Beverages, Bangkok Farmers Market, Klangson Market, Chatuchak Market
12. Tiger Balm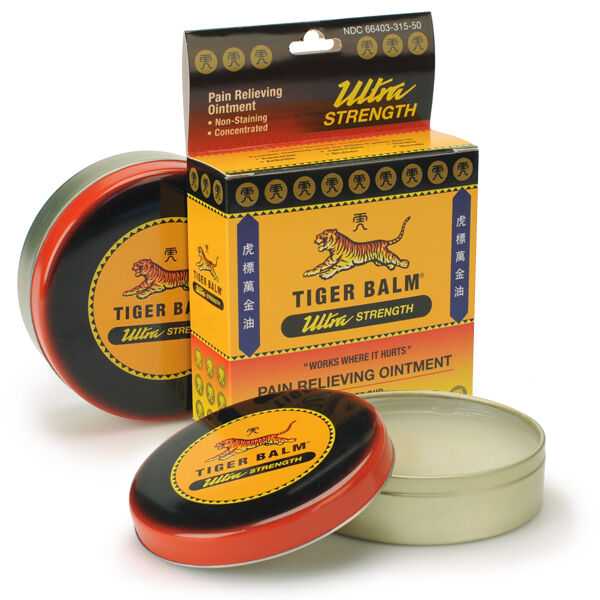 Tiger balm is a gel used to relieve pain and inflammation caused by mosquito bites and other insects like bed bugs. It is the most sought after Thai remedy for muscle tension and headache relief.
Common Use

It is commonly used by professionals in Muay Thai to reduce pain sensitivity and loosen the muscles.
So, if you are in Thailand and get a sprain, you know what you need to buy.
Cost: THB 190
Best Places to Buy: Gourmet Market, Maxvalu Supermarket, Tesco Lotus Supermarket, Big C Supermarket, Makro Supermarket, Chatuchak Market
13. Thai Liquor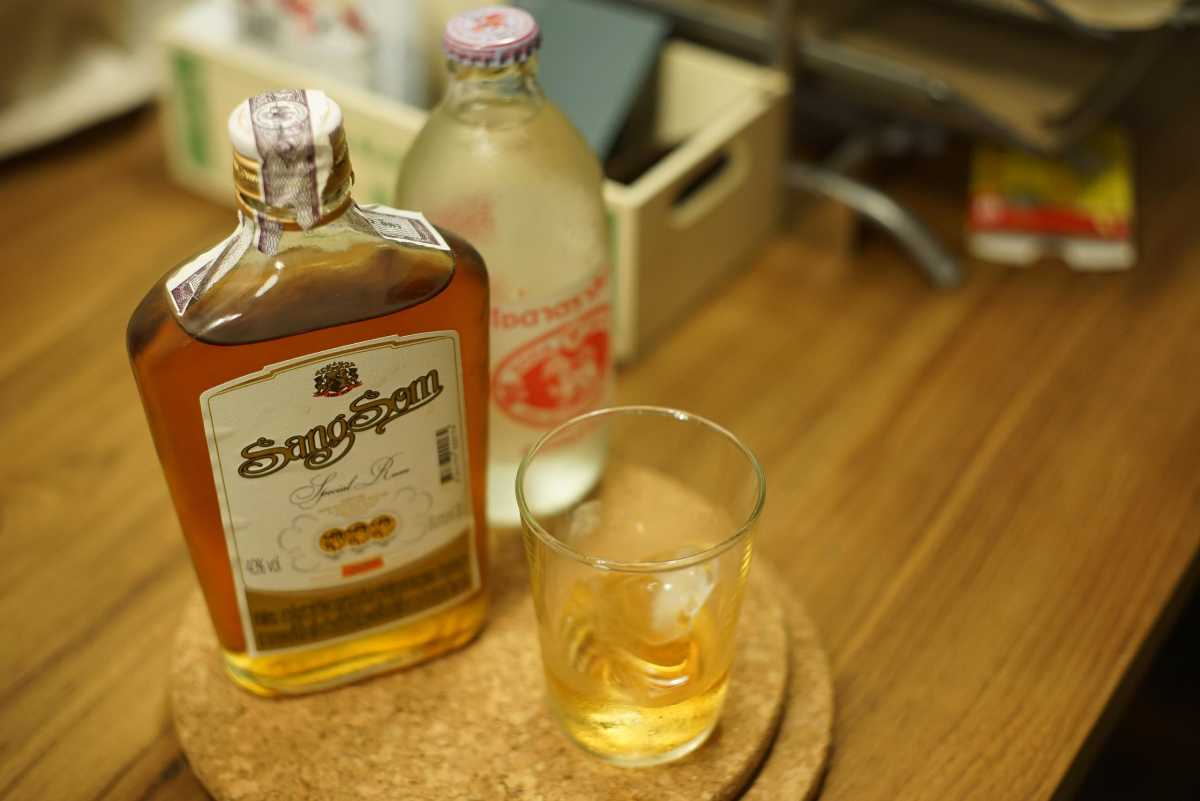 A little bit of rum and a little bit of wine makes for a happy weekend. Spend an exotic weekend in Thailand after tasting the bittersweet symphonies of Thai liquor. International liquor is available too, but most of it is at relatively sky high prices
Brands You Cannot Miss
Some of the must-buy brands include SamSong Thai Rum, Mekhong Whiskey, Hong Thong Whiskey, LaoKhao Whiskey and Sang Thip Whiskey.
Popular Beers

Some popular beer brands include Singha, Leo and Chang.

Law
The legal drinking age in Thailand is 20 years. 
Chone Gaow! (Cheers)
Cost: THB 50 to THB 800
Best Places to Buy: Chiang Mai Market, 7 - Eleven Minimart, Supermarket Chains like Top, Big C and Rimping Siam Winery
14. Takabb Anti-cough Pill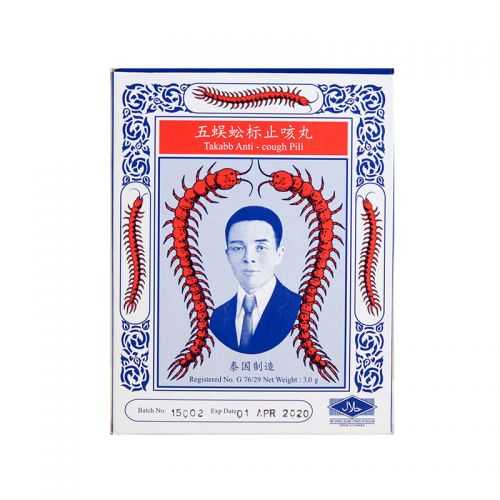 If you drank a little too many cold drinks and are stuck with a cough that hinders with your vacation in Thailand, then Thai land has a remedy. Takabb Anti-cough Pill will help you get through the day like you never had the cough. They are herbal, and two to four pills are enough to cure you of your sickness.
Cost: THB 5
Best PLaces to Buy: Sukhumvit Road, Watson Chatdanai Sornchai, Any other local pharmacy store
15. Bakery Goodies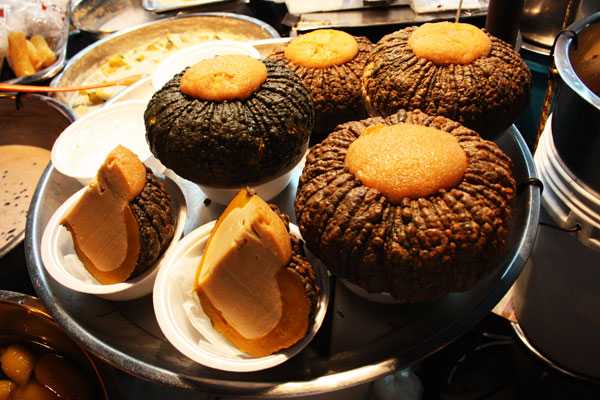 Portuguese desserts, mooncakes, pies mochis and Japanese Dorayaki will make your sweet-tooth go berserk. They form perfect souvenirs for their exotic taste blends in the cultural cuisine of Thailand. 
Cost: THB 20 to THB 500
Best Places to Buy: A Bakery and Thai Food, Thai Baang Bakery, Thai Pastry and Restaurant, Konnichipan Numero Uno Panree Bakery, The Mandarin Oriental Shop, Paul Veganerie Soul, Holi Artisan Bakery, The Bakery, 7Eleven Minimart, Amantee Bakery
16. Edible Insects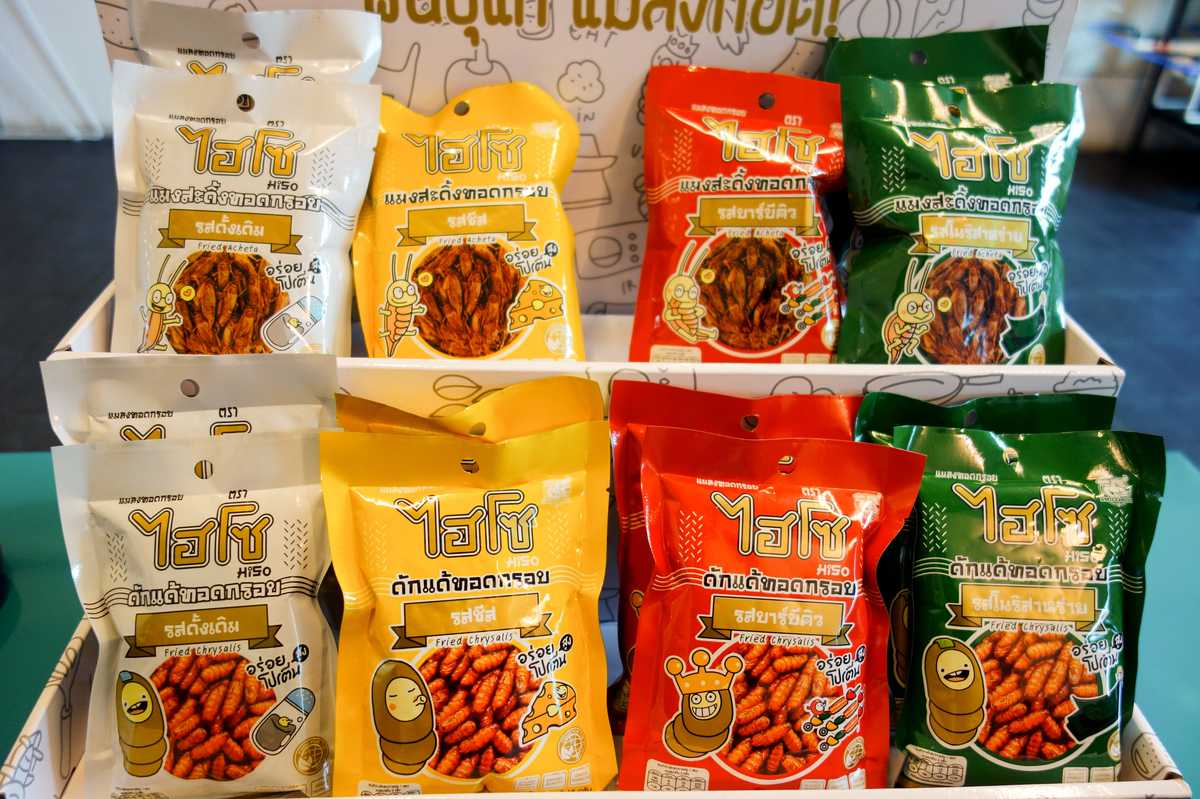 Be it raw or in a wok, insects (yes, you read it right) form an authentic part of Thai cuisine. Thailand took it a step further by packaging them in bags like chips. Jing Leed, Maeng Kee Noon, Non-Mai Non, Non-Pai and Tak Ga Tan are only starters. 
Get a pack of these for your friends who seek non-boring food.
Cost: THB 50 to THB 120
Best Places to Buy: Mahasarakam Province Khao San Road, Bangkok Talad Rot Fai, Bangkok Soi Patpong, Bangkok Khlong Toey Market, Bangkok Chinatown, Chiang Mai Night Bazar
17. Malt tea and Drink Sachets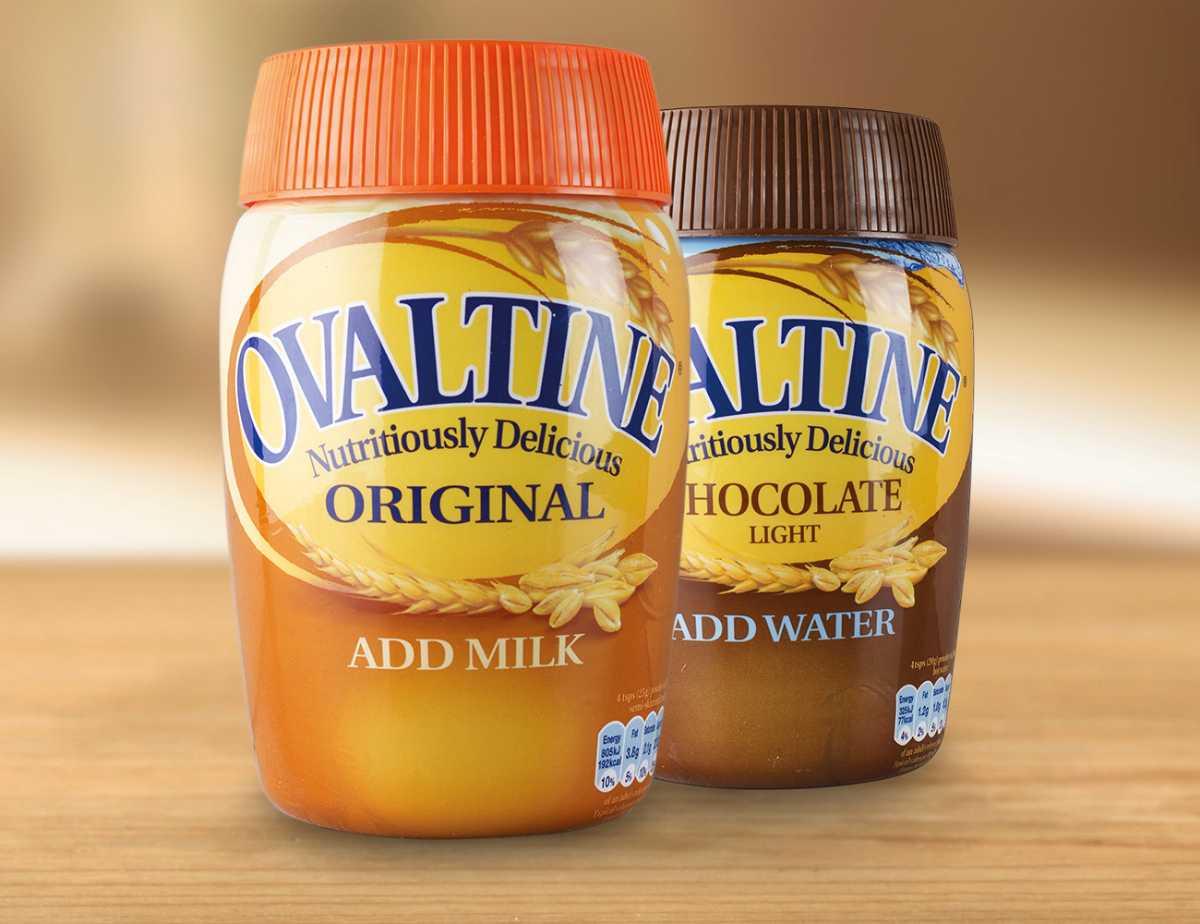 Thailand has conveniently solved your problem of missing out on Thai tea by packing it in tiny sachets. Chatramue Green Tea is a combination of brewed Ceylon tea and spices. Wild Thai Tea excels at giving you a Thai Black Tea experience at home. These sachets are a treat for tea lovers, and a beauty tip for glowing skin. Flavoured fruit drinks like Mango and Lemon Drinks are some other souvenirs to get from your trip to Thailand. 
Cost: THB 150 to THB 900
Best Places to Buy: 7 - Eleven minimart, Sukhumvit Road, Chiang Mai Market, Swanson Food and Beverages, Chatuchak Market
18. Instant Noodles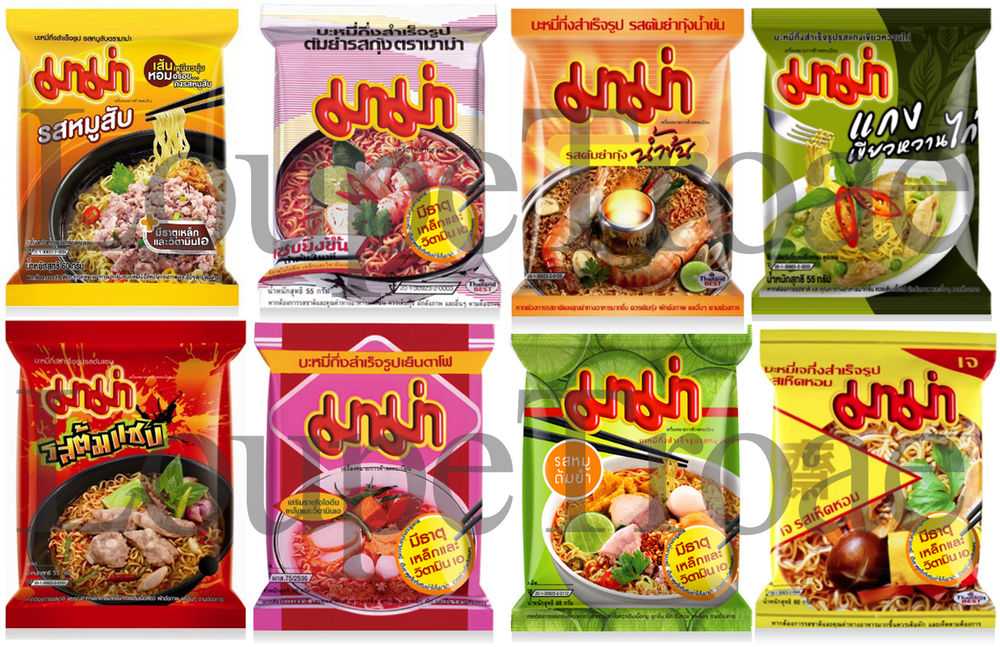 If you come back home without having bought cup noodles from Thailand, then you might as well go there again and get them. Mama's TomYum and YumYum's Pork, the Shiitake Mushrooms, Suki Seafood and Thai Jasmine Rice Salmon Porridge is likely to take you back to a nostalgic trip to Thailand, and food is a universally accepted souvenir that shows your loved ones that you care. 
Cost: THB 5 to THB 15
Best Places to Buy: 7 - Eleven Minimart, Swanson Food and Beverage, Chiang Mai Market, Supermarkets Chains like Top, Big C and Rimping MBK Mall
Don't forget to haggle for items like shirts and accessories in markets, for the shopkeepers are likely to overcharge you.
Happy Shopping!