The beach paradise of the east and the land of humble smiles,
Thailand
greets its tourists and holds the door open for them for the best of experience. This beautiful slice of serene and natural beauty offers a great variety of food habits, exhibiting rich tradition and culture. Besides the spiritual aura of the place and the great Thai massages, Thailand is one of the perfect hubs to go shopping. With an endless array in souvenirs, clothing, jewellery and décor items, shopping in Thailand is always a great way to explore the country.
1. Thai Silk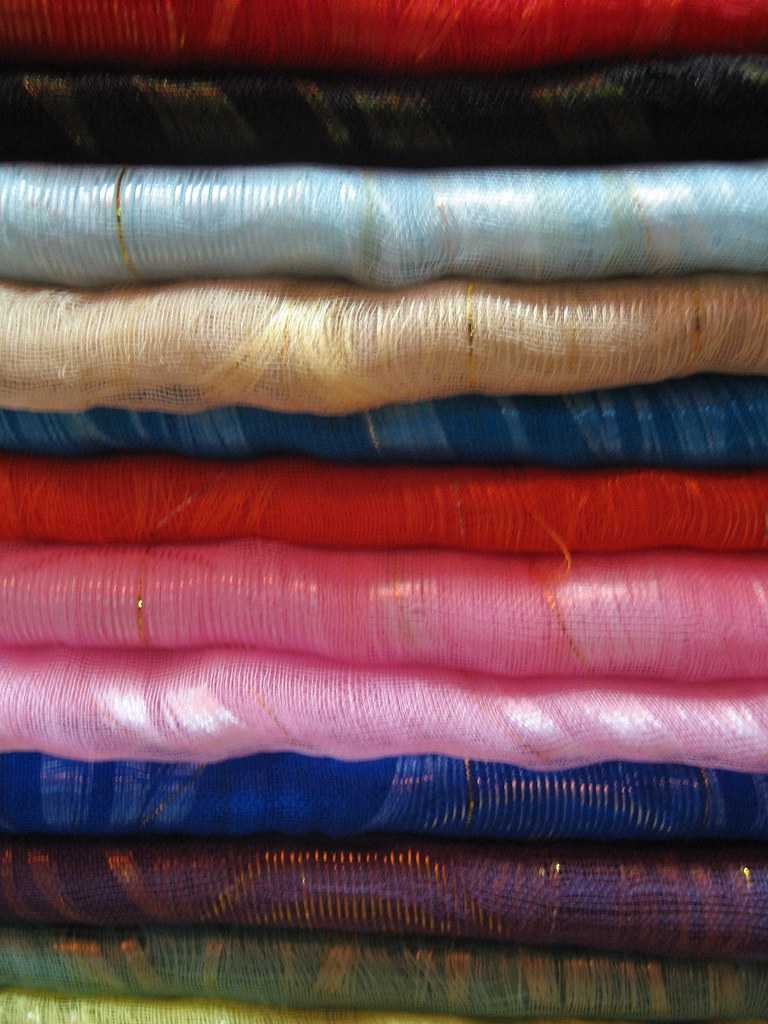 The original Thai silk products are precious and unique because of the extreme labour, which goes into producing and weaving them (by hand). Soft and elegant clothes are made out of this silk, and it would be an incomplete haul if you do not include at least one silk item in your bag.
Where to Buy – The Jim Thompson shops across Thailand cater to the silk needs of the tourists. These are available in the Chinatown and markets as well, but be on alert for fake Thai silk!
2. Spa and Aroma Products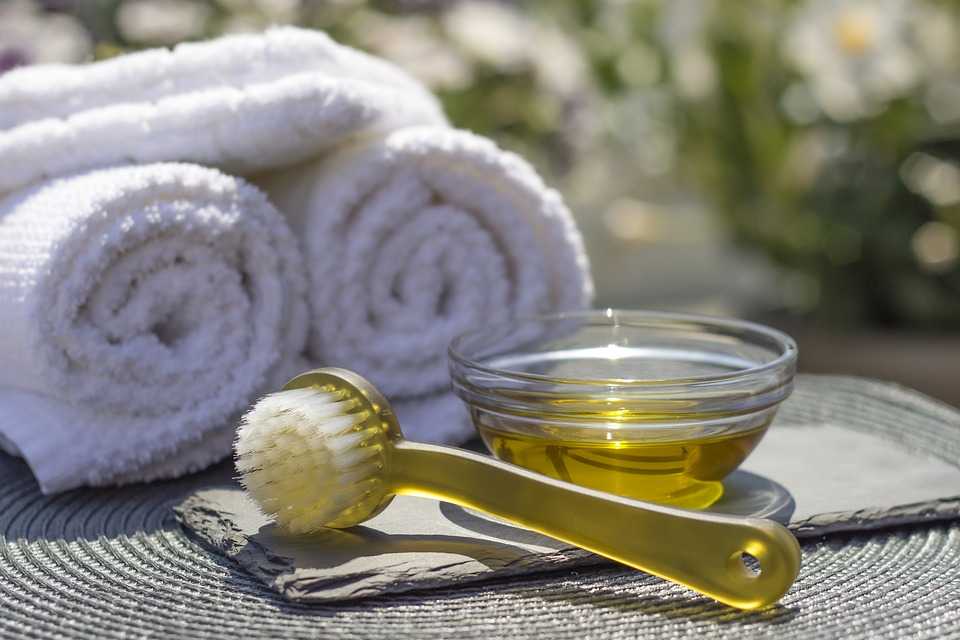 The mystical and spiritual land wraps up some of its aurae into the essential oils, carved soaps, scented candles and herbal massage packs which are a must-buy if one is looking for a relaxed and soothing time back home. Therefore, make sure your shopping list in Thailand ticks off this item.
Where to Buy – The Bath & Bloom outlets and supermarkets in Thailand are the best places to shop for this item.
3. Thai Handicrafts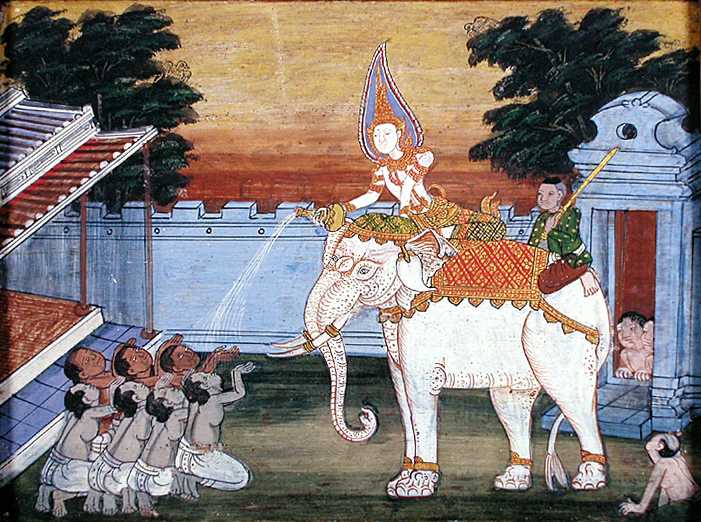 If you want a little bit of Thai décor in your living room, the handicrafts made by the craftsmen of Thailand are a perfect choice. These handcrafted items range in variety from their products to sizes and capture the culture and beauty of the place in them.
Where to Buy
–
Phuket
has many open shops where art and handicrafts are available. Some of the best street shopping in Thailand can also be found in the Chinatown in
Bangkok
.
4. Elephant Designed Souvenirs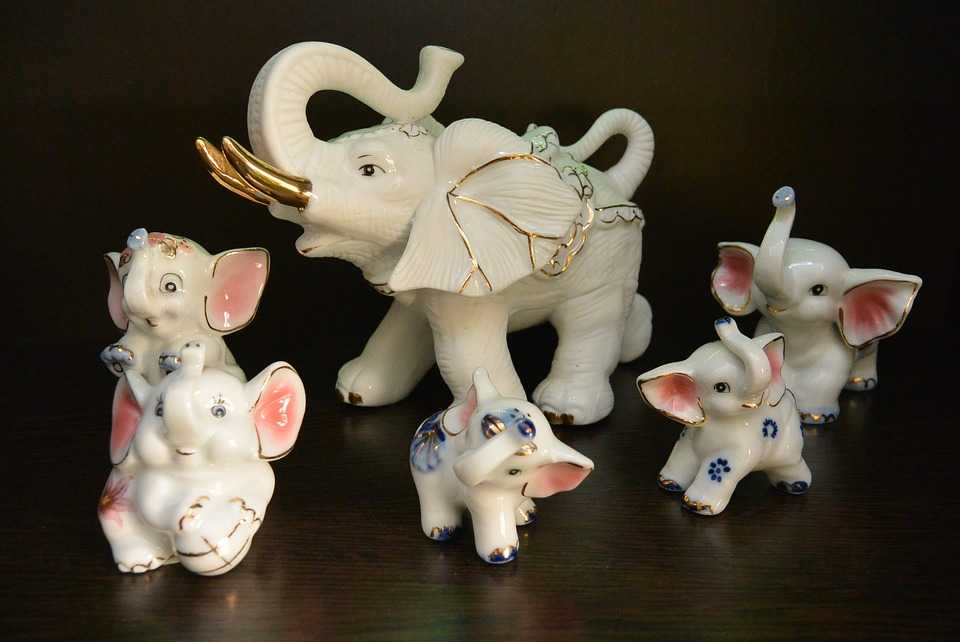 The Thai elephant souvenirs are one of the most sought after and well-crafted designs available for sale. These little souvenirs come in the form of accessories, key chains, purses and decors and are the ideal shopping gifts for friends and family.
Where to buy – These souvenirs are available straight from the airport to the malls across the country.
Tip – If you plan on buying this item, make sure you buy it in a large to medium amount as it will cheapen the price and maybe even help with a bit of a bargain!
5. Coconut Oil Products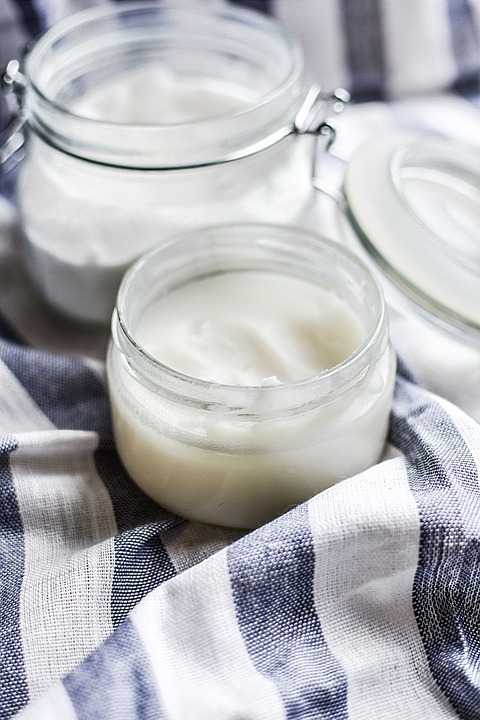 Coconut oil and its products are at present the favourites in terms of healthcare and skincare. They are especially popular among the ladies for its beauty benefits and are available in pure form as well as in the form of soaps and hair products.
Where to Buy – Coconut oil and products are available in almost any beauty shops in Bangkok. They can also be found in the traditional markets of the place.
Malls in Thailand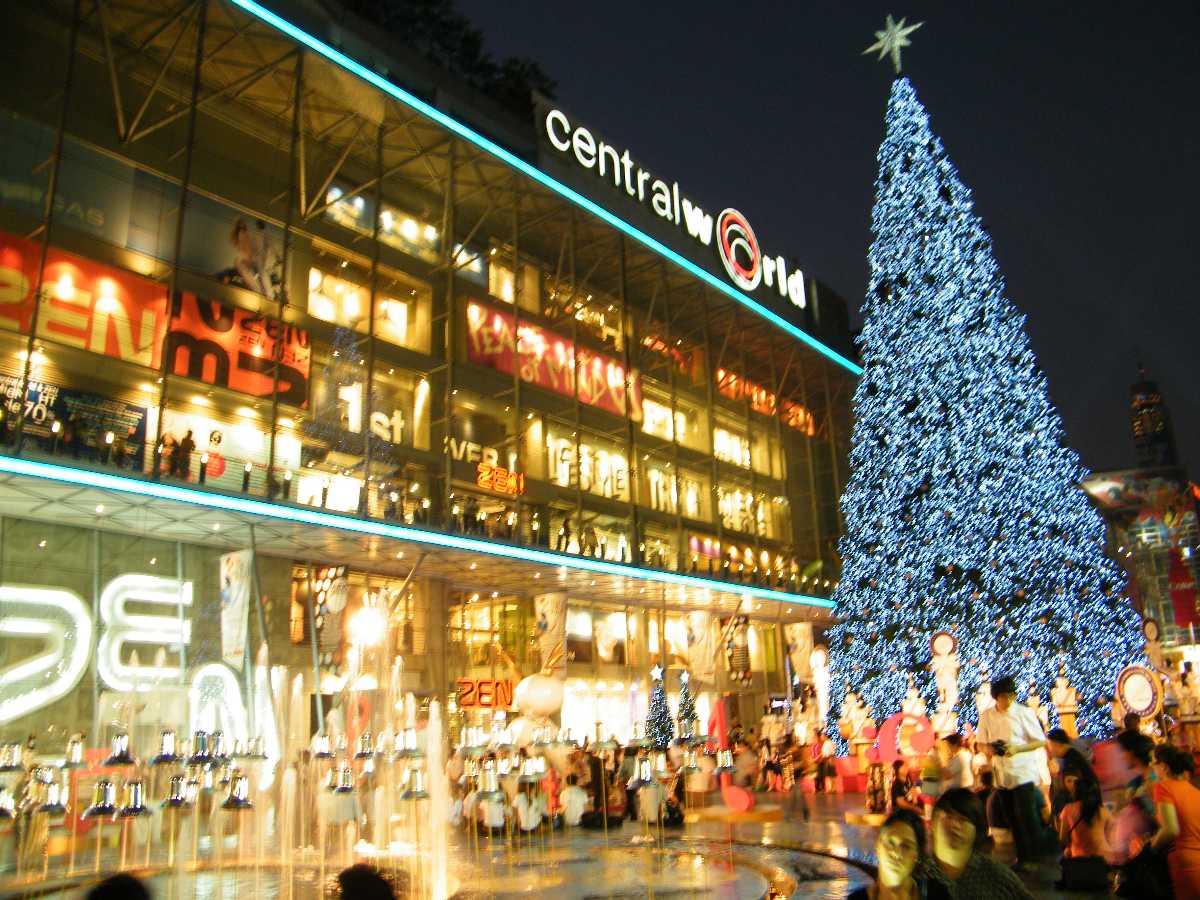 The largest shopping centre in Thailand, Central World hosts multitudes of cafes, restaurants and stores in its seven storied complexes. If you plan for a chilled night out in the city or just for some window shopping, this is the place for you.
What to Buy – If you like to have international brand names in your wardrobe, Central World might be the perfect pick for you as it has three levels dedicated to these shops.
Timings – 10:00 AM - 10:00 PM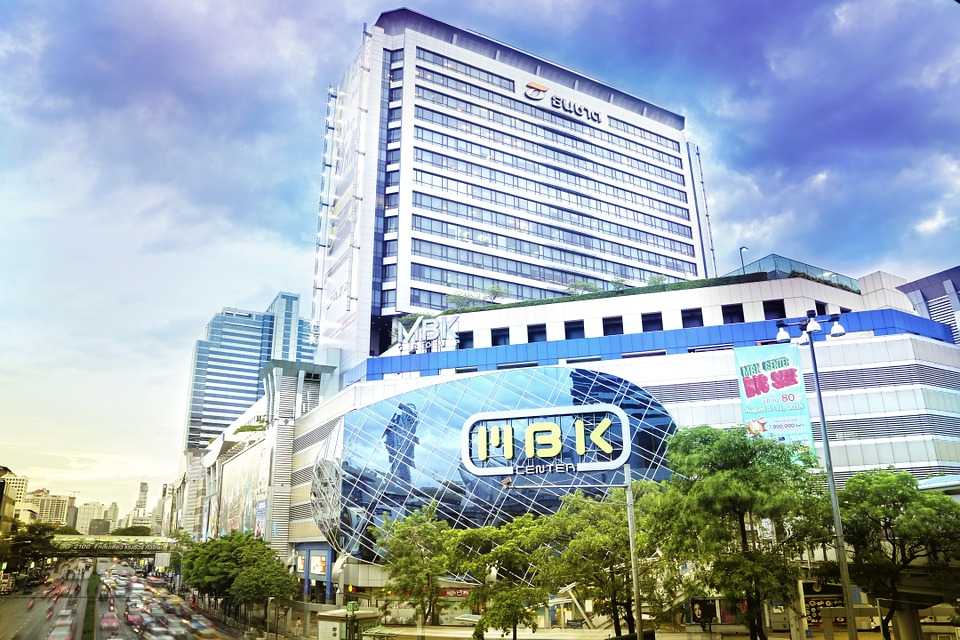 The MBK Center is a hub for reasonably priced gadgets and fashion items alike. It is one of the oldest malls in the country, opened in 1985 and remains crammed by tourists and locals alike daily. Therefore one has to be very patient and calm when shopping at this place.
What to Buy - This centre hosts authentic as well as imitation goods and therefore if you want to purchase similar brand items at low costs, MBK Center is the place for you.
Timings
– 10:00 AM - 10:00 PM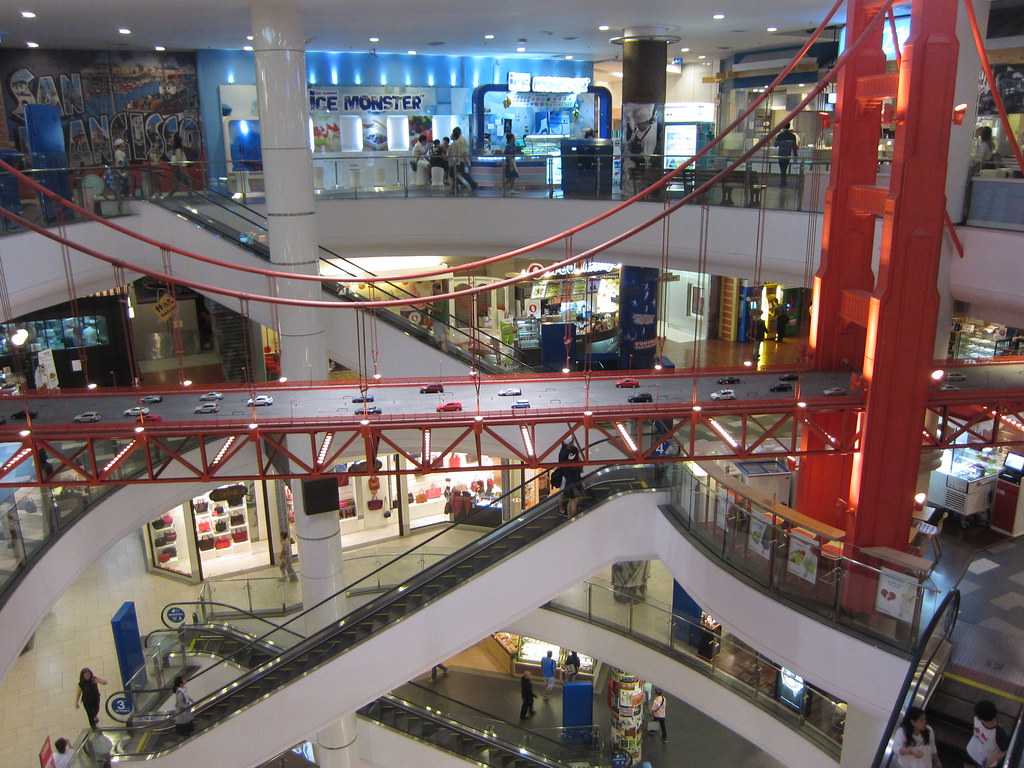 A delight designed for the travel bugs, Terminal 21 is a one of a kind shopping mall in Thailand which has an airport theme, and the floors of this mall draw inspiration from some of the world's most visited cities – San Francisco, Hollywood, Paris and London among others. This unique establishment attracts tourists as well as locals alike to this place as it provides them with multiple experiences in a single go.
What to Buy – This place has stores both of international and local brands. Therefore if you are looking for variety or want to enjoy affordable buys, Terminal 21 is the place.
Timings – 10:00 AM - 10:00 PM
4. Central Embassy Shopping Mall, Bangkok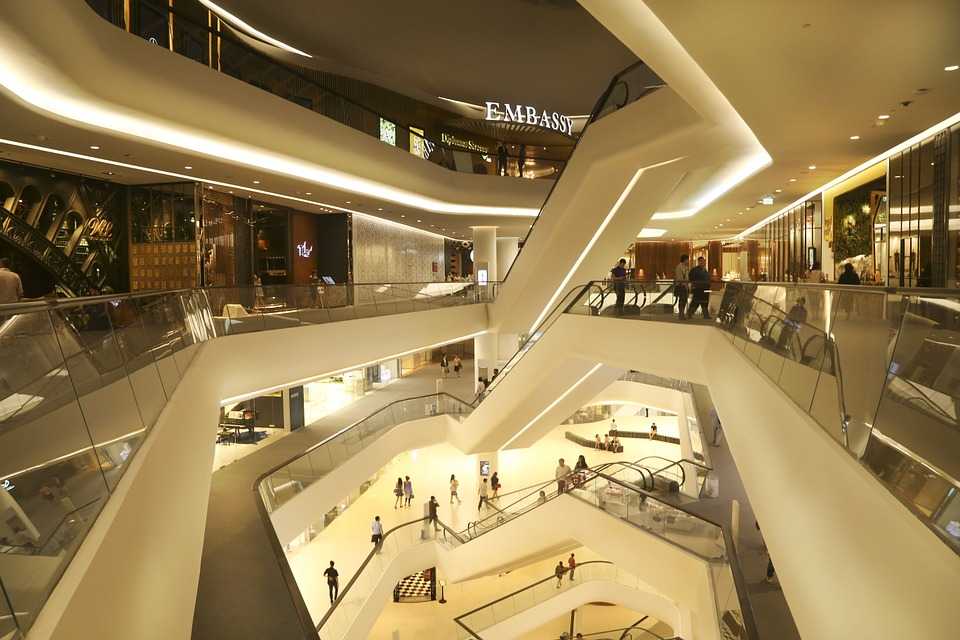 The Central Embassy Shopping Mall is a luxury style shopping mall in Thailand which enjoys big international fashion brands like Michael Kors, Prada, Givenchy, Gucci and Versace, among many others. It also boasts of beautiful places to eat in the city, ranging from upscale restaurants to street-styled food courts. This mall was built in the area of the former British embassy and hence derived its name from there.
What to Buy – If you are looking for fashion brands to satisfy your fill, this place won't disappoint.
Timings – 10:00 AM - 10:00 PM
Street Shopping in Thailand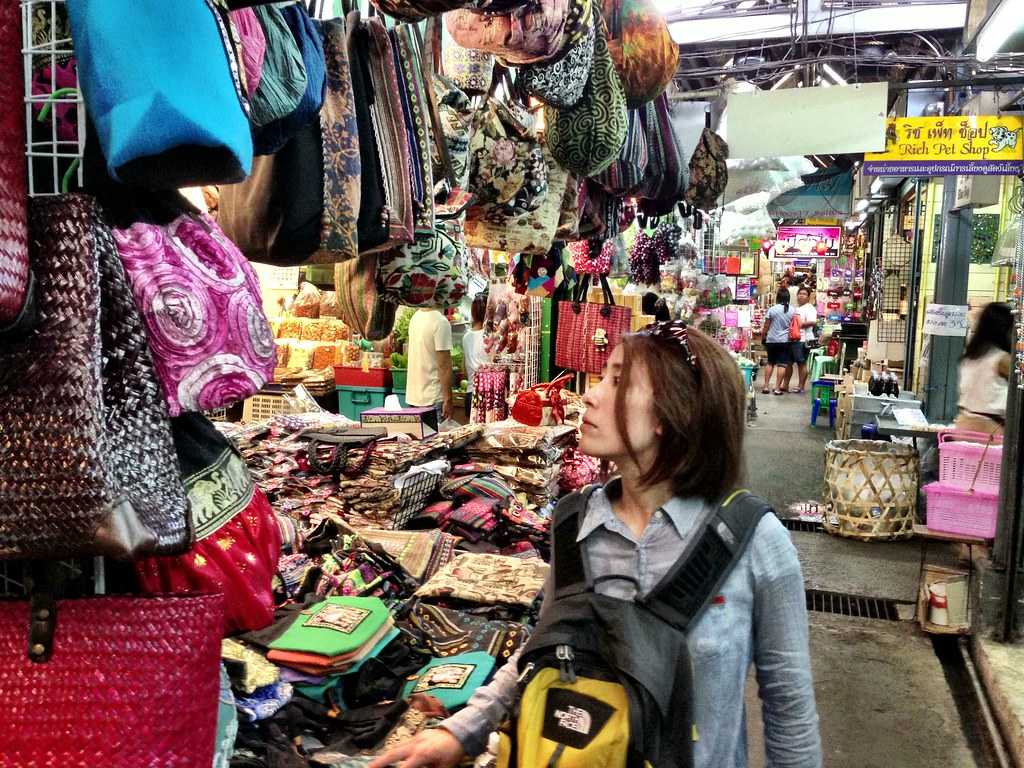 The Chatuchak Weekend Market is one of the largest markets in the world, which puts into light the colourful and vibrant culture of Thailand. This market is laced with thousands of stalls and remains packed with tourists and locals alike from Wednesdays to Sundays. It also serves as a place to satisfy your taste buds with the delicious street food of Thailand.
What to Buy – Ceramics, handicrafts and souvenirs are readily available in the shops in this market. However the prices might differ from shop to shop, so make sure you visit a couple of shops before deciding on one.
Timings 
Wednesdays and Thursdays: 7:00 AM - 6:00 PM
Fridays: 6:00 PM - 12:00 AM
Saturdays and Sundays: 9:00 AM - 6:00 PM
2. Talad Rot Fai Srinakarin Night Market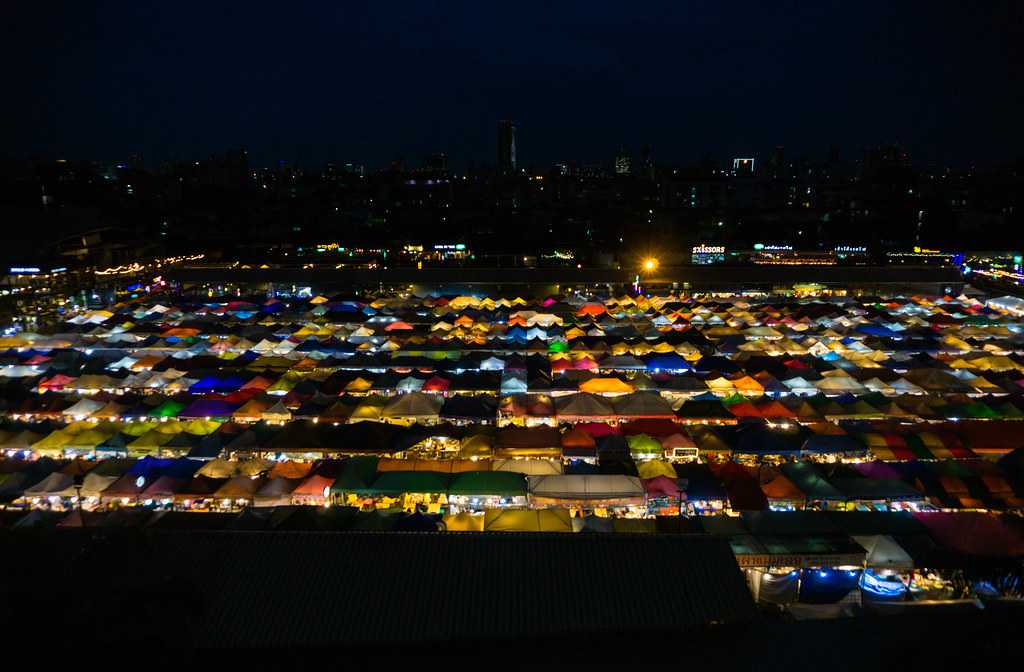 This one of a kind market happens to be a night market in the city of Bangkok, which also goes by the name of Train Market. Talad Rot Fai offers vintage and antique items from various towns all over the globe and impresses the buyers with its wide-ranged collection.
What to Buy – This market caters basically to the antique and vintage article lovers, so if you are in search of a genuine artefact, you might find it there.
Timings – 5:00 PM - 1:00 AM (Thursdays to Sundays)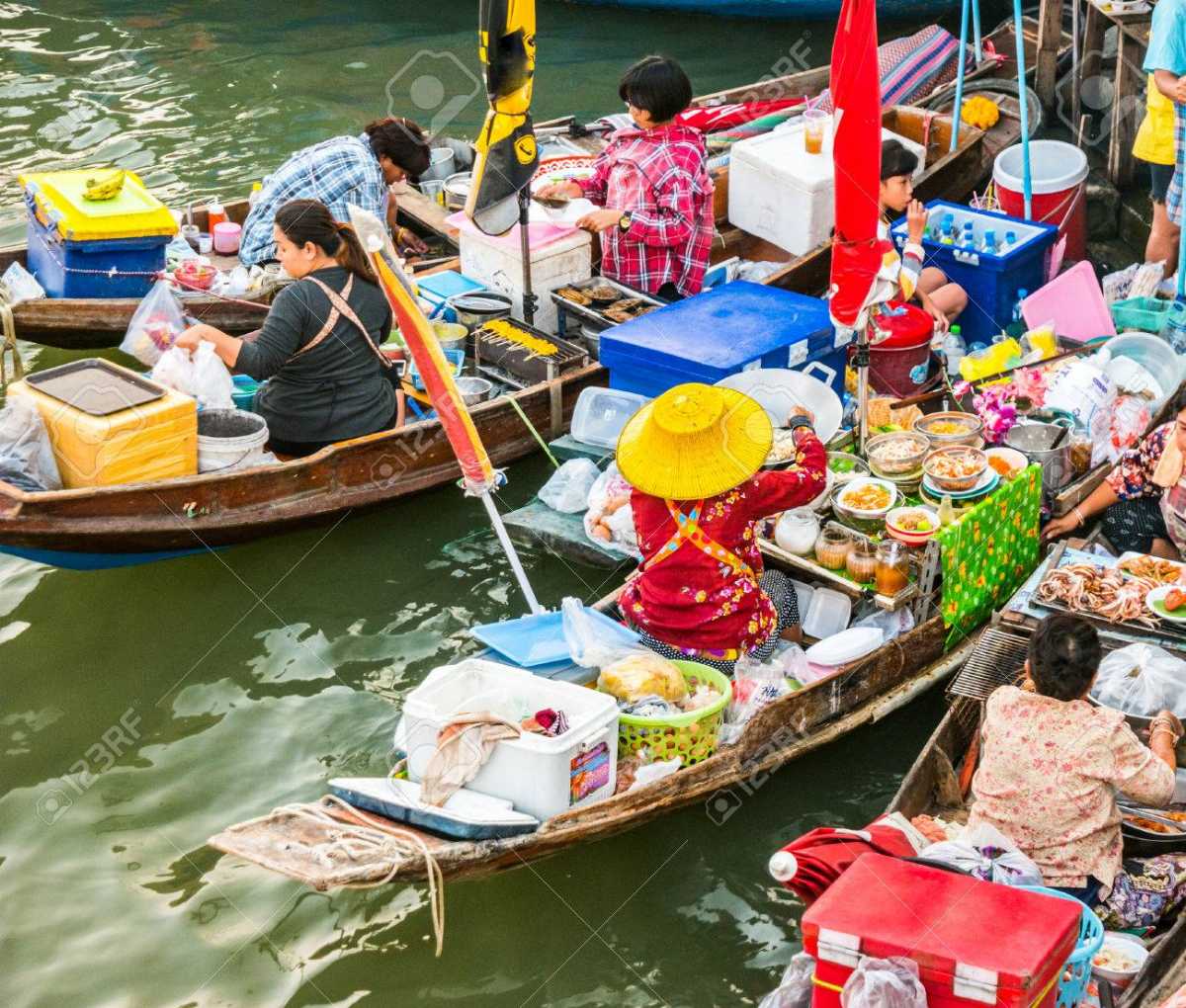 The Pattaya Floating Market is a beautiful sight to see in Thailand with boats showcasing the traditional products and numerous other items.
What to Buy – Souvenirs, fresh fruits and flowers can be purchased from the famous floating market.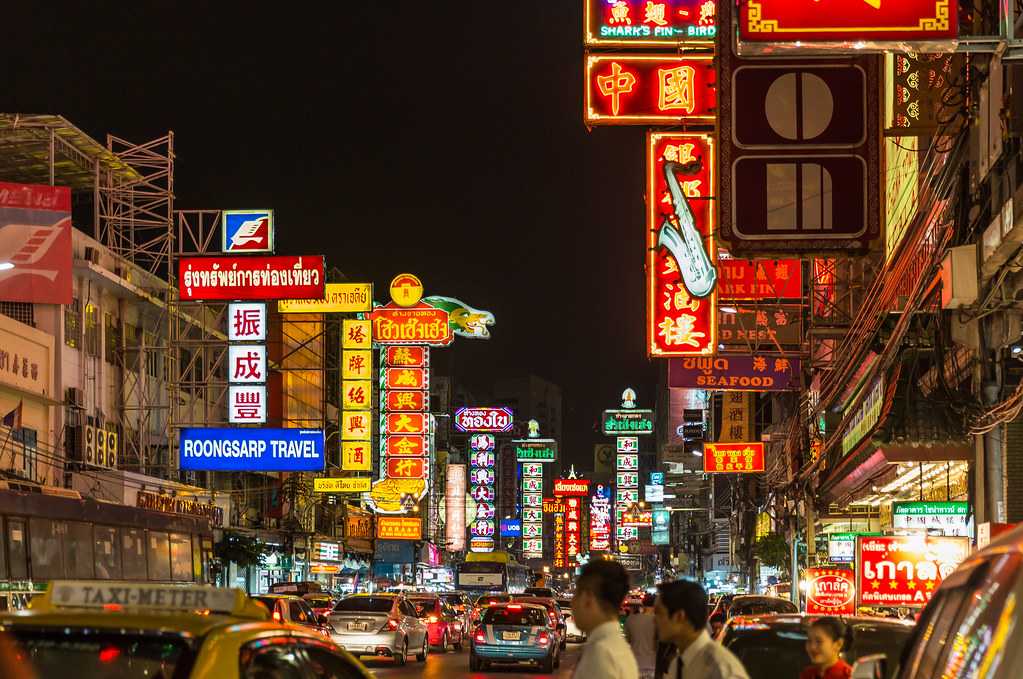 Chinatown in Bangkok, Thailand has the reputation of being the largest Chinatown in the world. It hosts multitudes of shops and stores which deals in traditional and customary products, available at the cheapest of rates in the city.
What to Buy
– Chinatown is a link-up of multiple shops and stores which cater for different products ranging from clothes, jewellery, antiques to food. Therefore you can pick your choice of products (or maybe all) from this market and is one of the most lively places for shopping in Thailand.
Tips While Shopping in Thailand
Bargaining is part of the culture there so that you can step up your bargaining skills while in Thailand.
Be on the lookout for fakes! If you want authentic things, buy them from the original store.
Do not settle on just one shop. Be on the lookout for similar items in different shops as they might have different rates.
Buy items in bulk, which can get you discounts.
Bring your backpack along if you plan for some heavy shopping!
Thailand gives you the ultimate shopping experience, right from the luxury malls to world-famous flea markets. You also do not have to worry about time here as most shops stay open till late.