Jaipur
is an enchanting city that inspires love. With a stellar history that backs this city, Jaipur has gained a massive following as a popular tourist destination over the years. Heading to Jaipur with your sweetheart on a romantic holiday and you haven't yet chalked out the itinerary? If that is the case then, check out our attention-worthy list of all the places in Jaipur that you must visit to let your love bloom under the crystal clear blue sky or at the century-old mansion that has been converted into a heritage hotel.
Here is a list of some of the most romantic places in Jaipur to spend some time with your loved one:
1. 1135 AD, Amer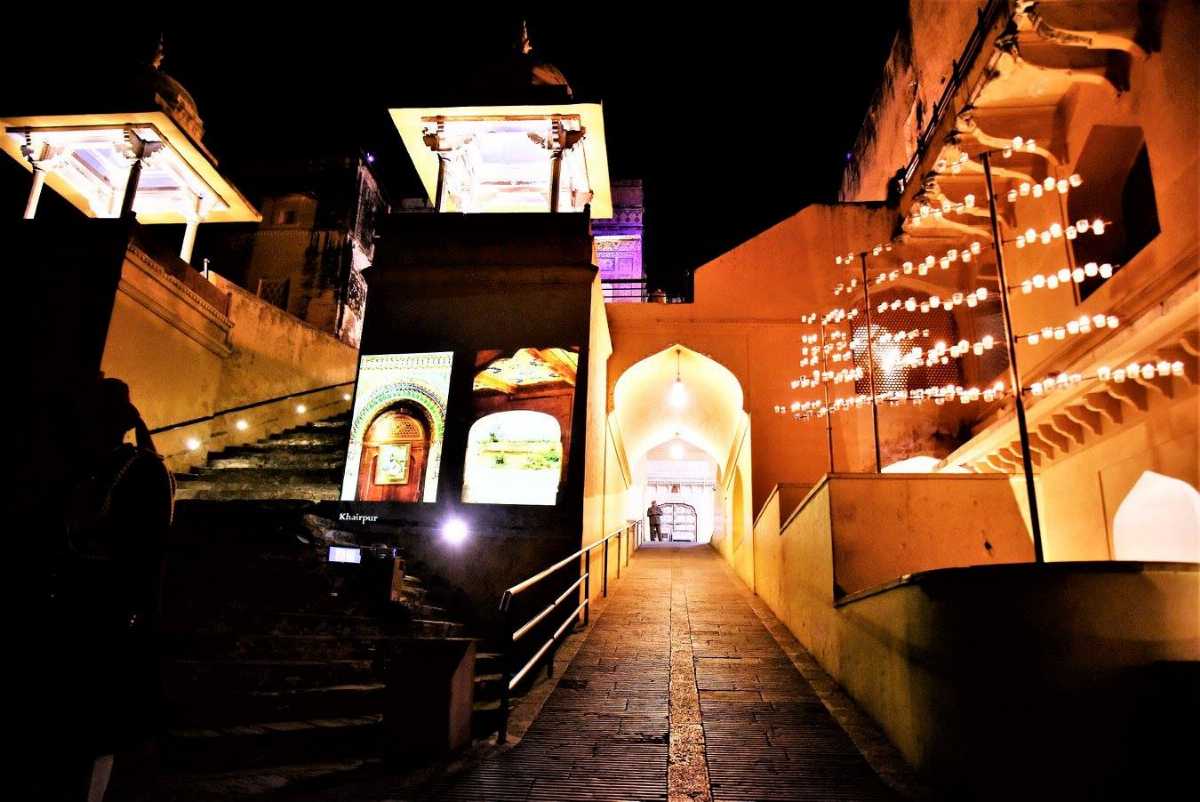 While the romance vibrates in every corner of your heart, dine at 1135 AD with your special one to treat them to an ultra-royal experience at this elegant restaurant. Indulge in the - Rajput valour, glory and grandeur, which are the essence of this place and get a chance to savour the secret recipes that have been passed on through many generations from the royal kitchens of the Rajput Kingdom. The most exciting bit about this romantic place in Jaipur is that it is spread out over different sections - The Shahi Aangan is in an open area and offers a majestic view of the city below, the Swarna Mahal is the central restaurant whereas the Diwan-I-Khas is the cosy relaxation corner. The
Sheesh Mahal
is exclusive to private dining and is made from dazzling and sparkling gold and silver. A royal way to have a romantic dinner with your partner. Isn't it?
Timings: 11:00 AM to 10:30 PM
Cost for two: INR 2700
Where: Level 2, Jaleb Chowk, Near Sheela Mata Temple, Amer Palace, Amer, Jaipur
2. Padao, Nahargarh Fort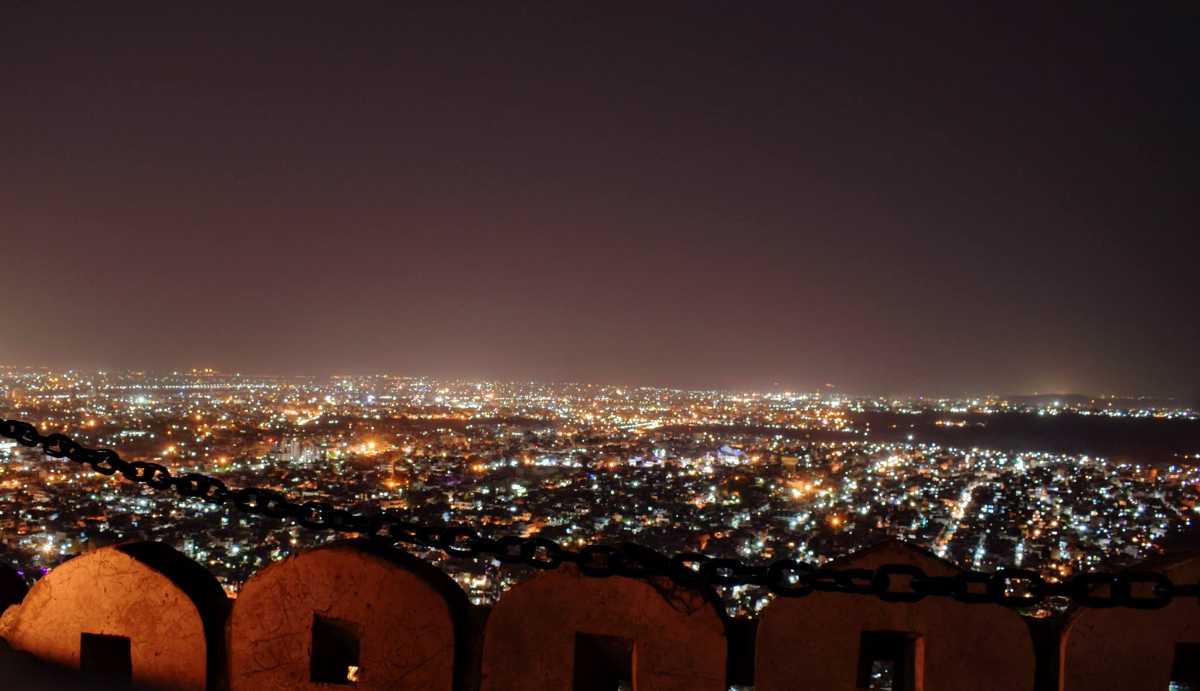 Nestled in the Aravalli Hills, the Padao Restaurant in 
Nahargarh Fort
overlooks the city of Jaipur and provides a panoramic view that will enchant you and your love interest. Built by Jai Singh in the year 1734 to serve as a defence line for Amer, this historic beauty is certainly among the best places in Jaipur for couples, to rekindle their romance. Have your share of privacy in these peaceful and green surroundings and relish the lip-smacking snacks overlooking the beautiful city.
Timings: 10:00 AM to 05:30 PM
Entry Fee: Indian - INR 20; Foreign National - INR 50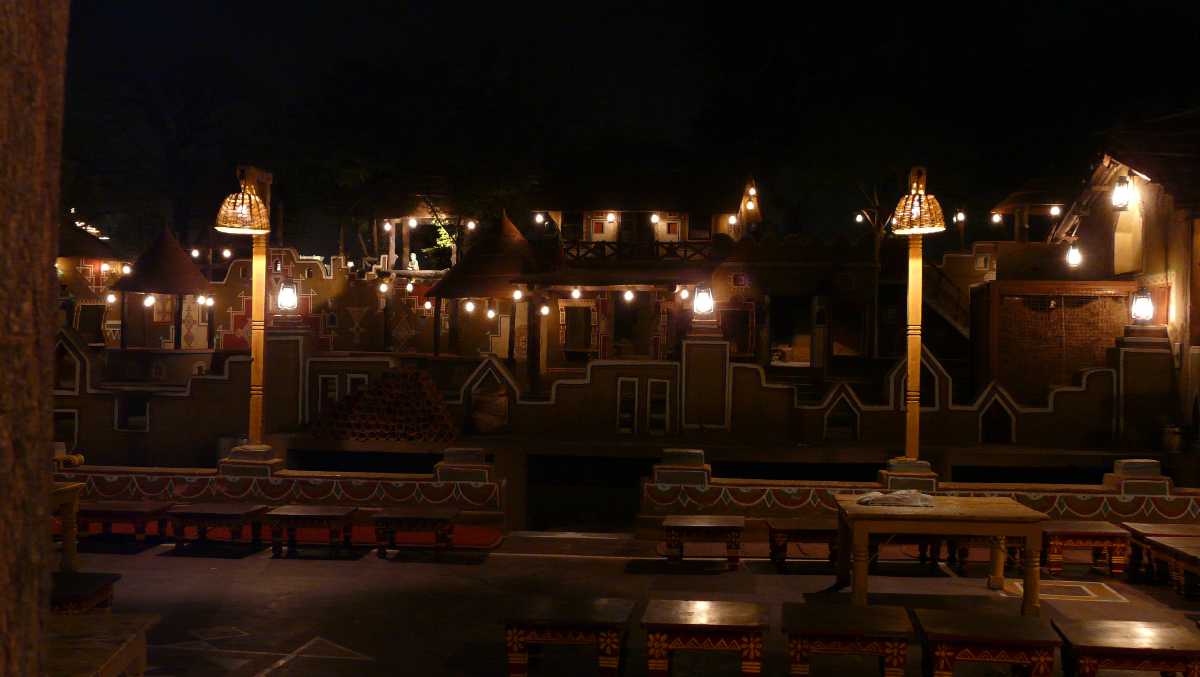 Spoil your darling at the fun-packed Chowki Dhani Village Resort which is one of the must-visit romantic places in Jaipur. With a rural setting that promises to transport you to the land of Rajputs, the place is a real essence of
Rajasthan
. There are a lot many exciting activities to indulge in while devouring the delectable Rajasthani cuisine. Folk dance, live music performances, camel, elephant and bullock cart rides, puppet shows, magic shows and acrobatics are some of the activities that guarantee an unforgettable evening at the Chowki Dhani Village Resort. There is also an option of accommodation at the resort and if you are opting to stay here, get a couples massage from the best therapists at their Sansha Spa. Chokhi Dhani is one of the most sought after places to visit in Jaipur for couples to indulge in gastronomical pleasure.
4. Rambagh Palace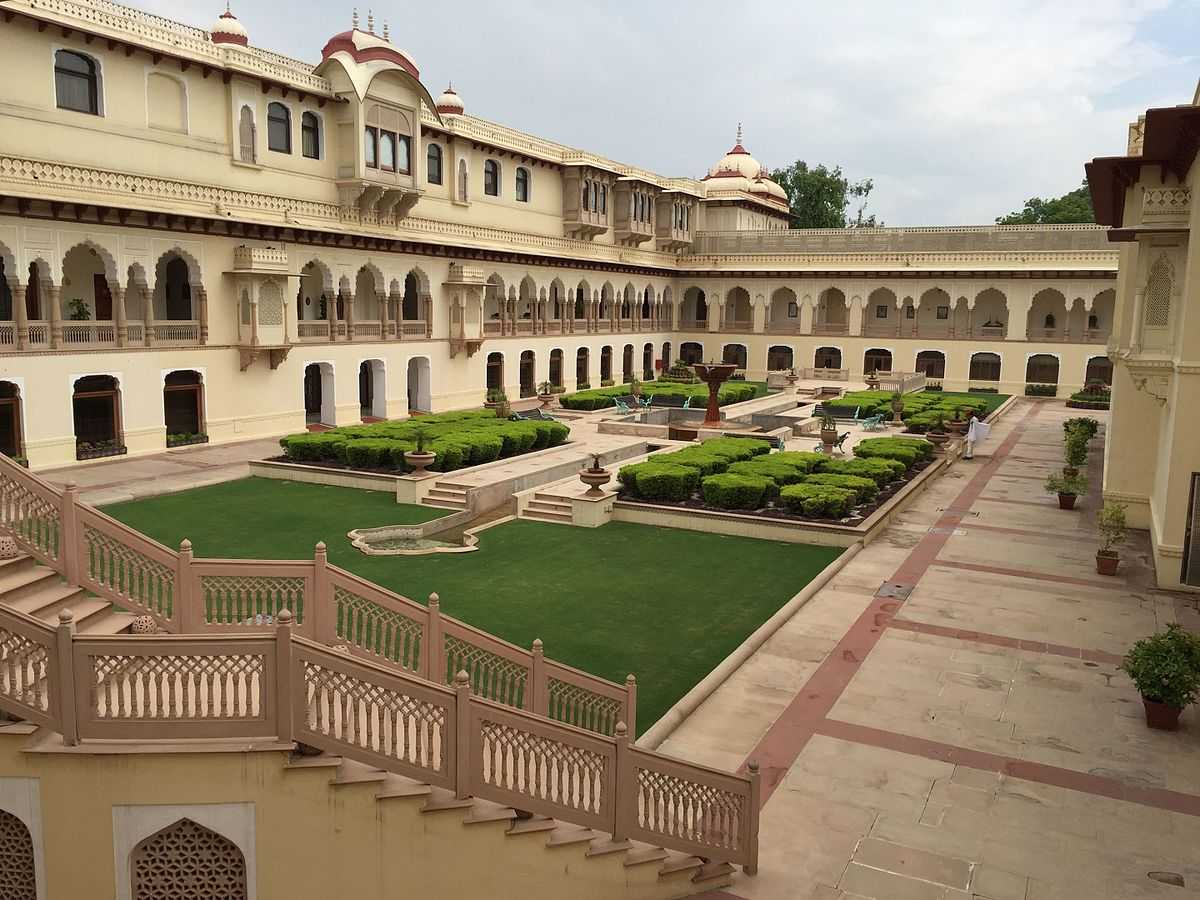 One of the most spectacular royal places to visit for couples in Jaipur, Rambagh Palace of not only offers a romantic ambience and bespoke service; it promises to spirit you and your date to a world of splendour. The Mughal and Oriental gardens spread over a sprawling marble glistening compound offers numerous seductive spots for couples to create connections while they get a peek into the life of the royal highness. Go for a stroll and explore the history that surrounds this majestic mansion. The royal dining experience will entice your taste buds as your meal is served on a traditional silver thali at Rajput Room. You can also embark a 15 minutes vintage car ride around the palace during your stay at the Taj Rambagh Palace.
5. Sisodia Rani Garden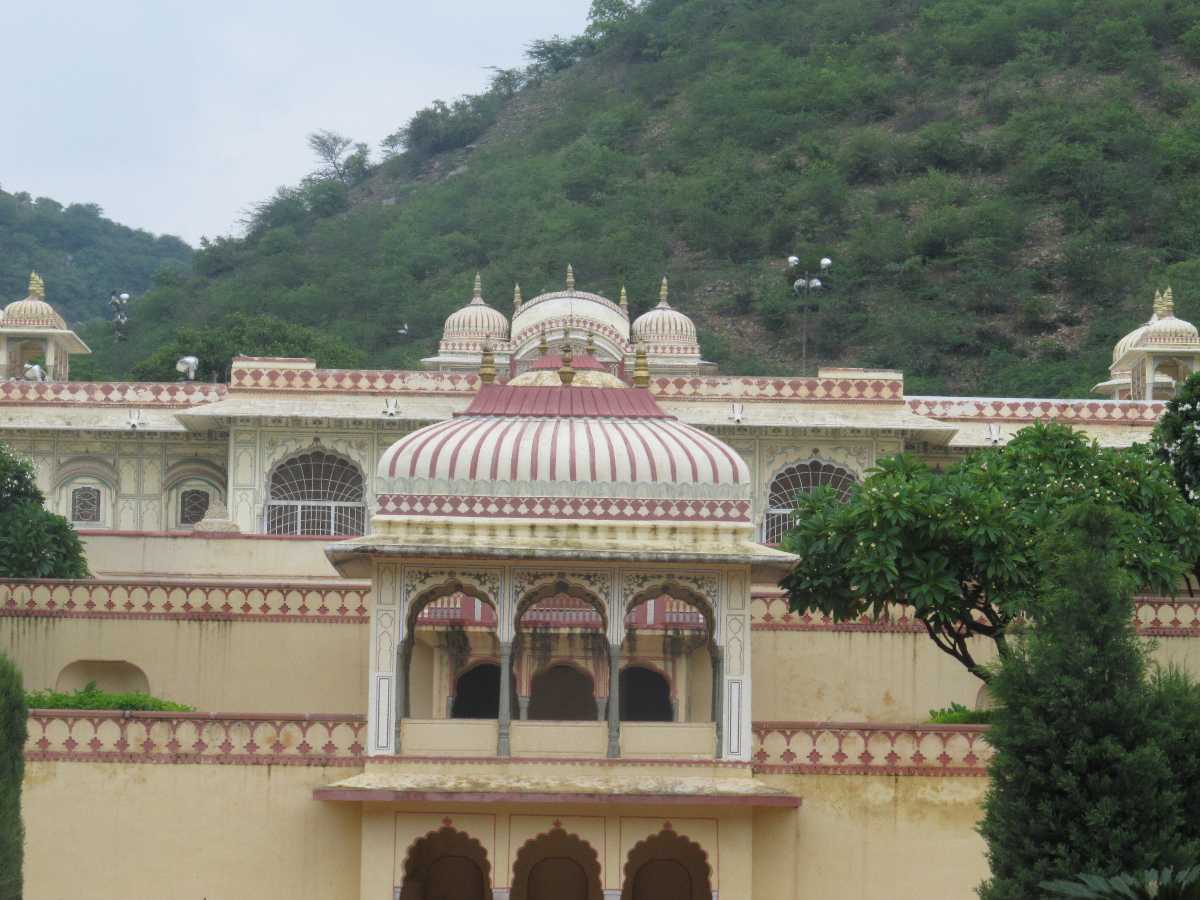 Go out on a romantic outing to the Sisodia Rani Garden. The ubiquitous loveliness of the royal architecture of these gardens, one of the largest in the city, is bound to make you fall in love with the place which is a symbol of love - Raja Sawai Singh built these gardens in 1728 as the token of love for his second queen Sisodiya Rani. Located at a distance of approximately 10 km from Jaipur, beautiful paintings of the love story of Radha and Krishan adorn the walls of the garden as the gushing water from the fountains present a picturesque sight. Hold your beloved's hand and take a lazy stroll around the lush green gardens.
Timings: 08:00 AM to 06:00 PM
Entry Fee: INR 30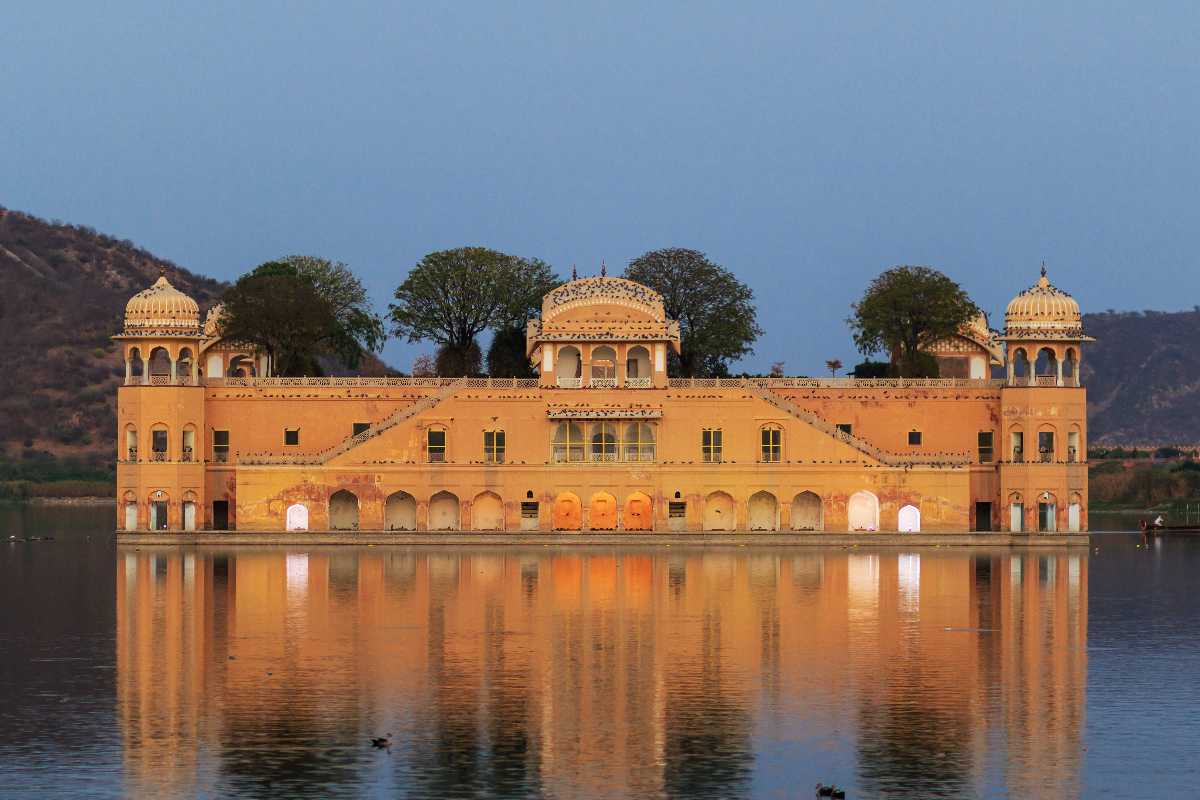 With a unique sight of the partially submerged Jal Mahal palace in the Man
Sagar
Lake, this site deserves to be on list of must-visit romantic places in Jaipur. Built as a hunting lodge for the Maharajahs, the stone walls of the palace stand out in contrast to the dark blue water of the lake. Click some romantic pictures against the backdrop of this serene architectural wonder which has four-storey lying below the water while only the fifth and topmost storey appears above the surface of the waterbody and marvel at the intricate carving on the balconies. You can go on a shopping spree with your partner in the nearby market and go on a bumpy yet adventurous camel ride.
Timings: 12:00 PM to 10:30 PM
7. Central Park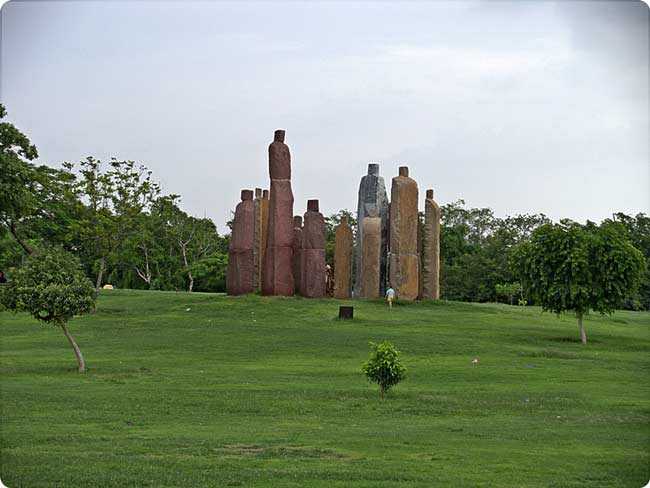 Amidst the hustle and bustle of daily life, Central Park, the largest park in the city, is a spot where you can connect with your sweetheart. The Central Park wears its charms in its huge open space which includes the appealing greenery and the Rambagh Polo Ground. If you two are bird-watchers, then this place is a paradise for you, as a large number of native and migratory birds visit the park throughout the year. If you would prefer an activity not to disturb your fitness routine, then challenge and motivate each other to go on a fun five kilometres jog.
Timings: 5:30 AM:00 PM to 9:30 PM
8. The Terrace Grill - Hotel Park Prime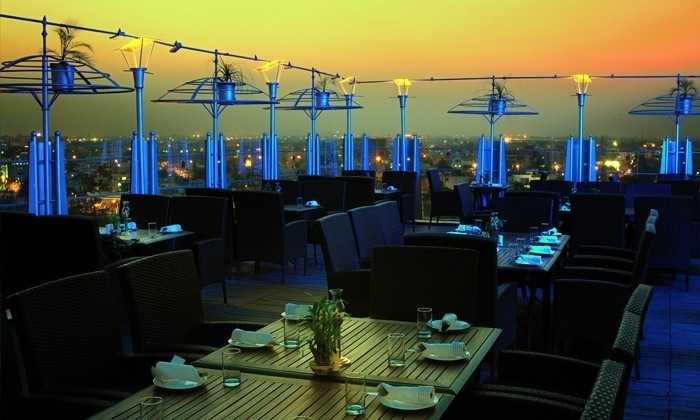 It is easy to see why The Terrace Grill - Hotel Park Prime is ranked among the favourites for lovebirds who are just looking forward to an extravagant dining experience under the starry sky. This rooftop barbeque has a wide array of mouth-watering vegetarian and non-vegetarian barbequed delicacies to offer in a pleasant and trendy setting while you two gaze into each other's eyes under the shining moon. Make sure you go for a candle-light dinner for an ultimate romantic evening.
Timings: 07:30 PM to 11:30 PM
Cost for two: INR 1800
Where: Hotel Park Prime, C 59, Near Statue Circle, C Scheme, Jaipur
9. The Forresta Kitchen & Bar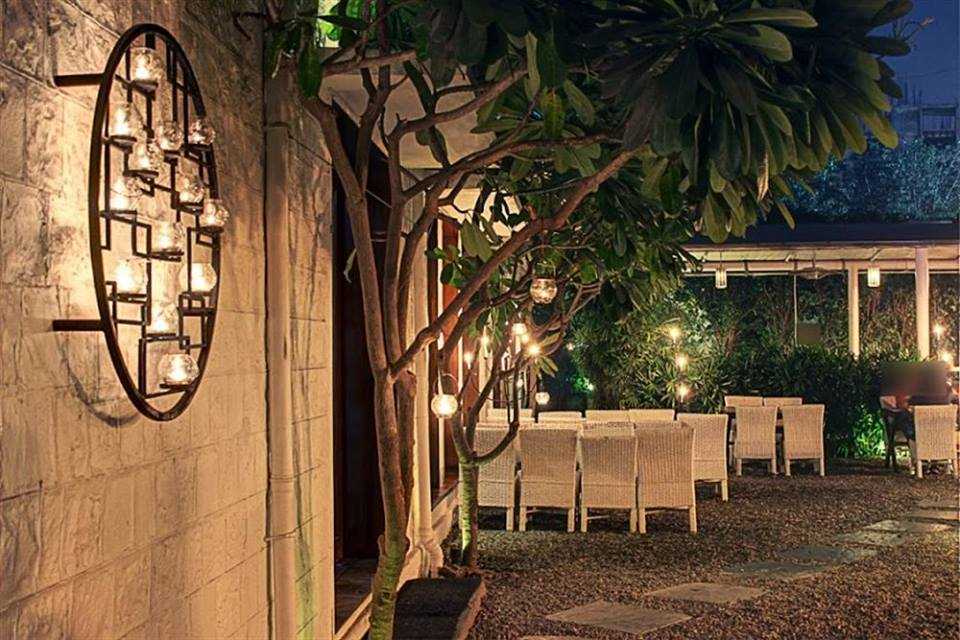 Bored of visiting restaurants with the cliched ambience? Then head out to this magnificent forest-themed for a welcome change. An atmospheric stunner, the interiors of the restaurant are brimming with novelty in every inch. Enter the place through a thick tree trunk that opens up to a picturesque setting with water sprinklers and greenery all over the place that is bound to transport you to the evergreen forest, far away from the madding crowd. Whisper sweet nothings at one of best romantic places in Jaipur over exotic cocktails and elaborate food menu.
Timings: 07:00 AM to 11:30 PM
Cost for two: INR 1800
Where: Devraj Niwas, Near Moti Mahal Cinema, Khasa Kothi Crossing, Bani Park, Jaipur
10. Pint Pat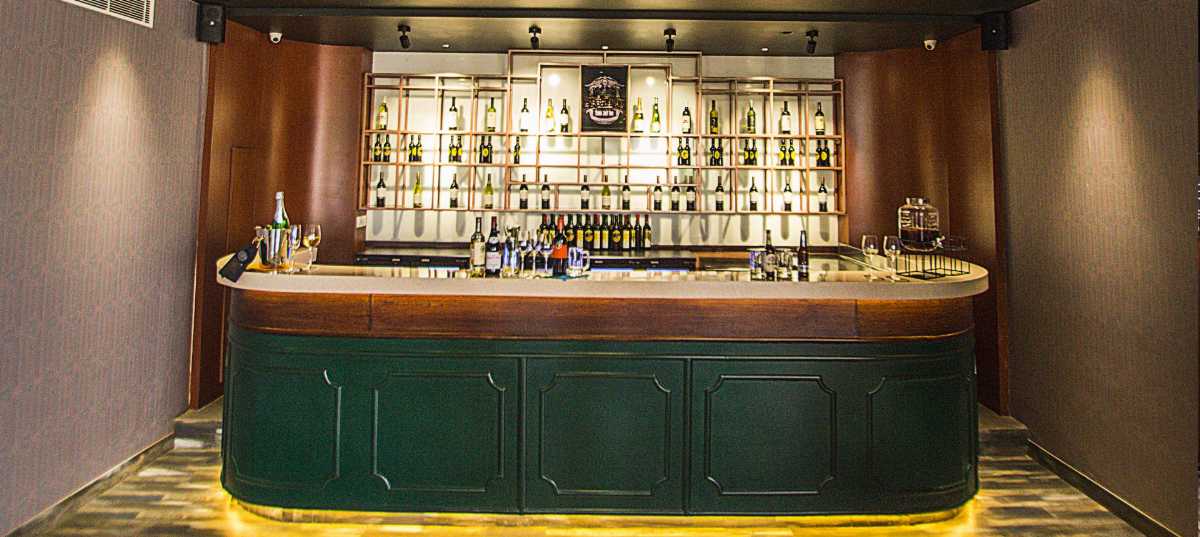 Explore the unique mixology of beer and wine in the exotic cocktails served Pint Pat, such as the likes of Peach Bellini, Beer Chocolicious, Beer Chipotle - the fusion that you have never tasted before and won't be able to resist. The cocktail crafters at Pint Pat use the most unexpected ingredients and special techniques to prepare a cocktail that matches your mood and the weather. The ever-evolving menu and the carefully curated wine list will impress you certainly. Dine at Pint Pat and enjoy an ambience that is hard to come by these days with your love charm as the melodious live music serenades the place.
Timings: 12:00 PM to 12:00 AM
Cost for two: INR 1600
Where: First Floor, SDC Building, Turning Point 40-41, Calgary Road, Malviya Nagar, Jaipur
11. House of People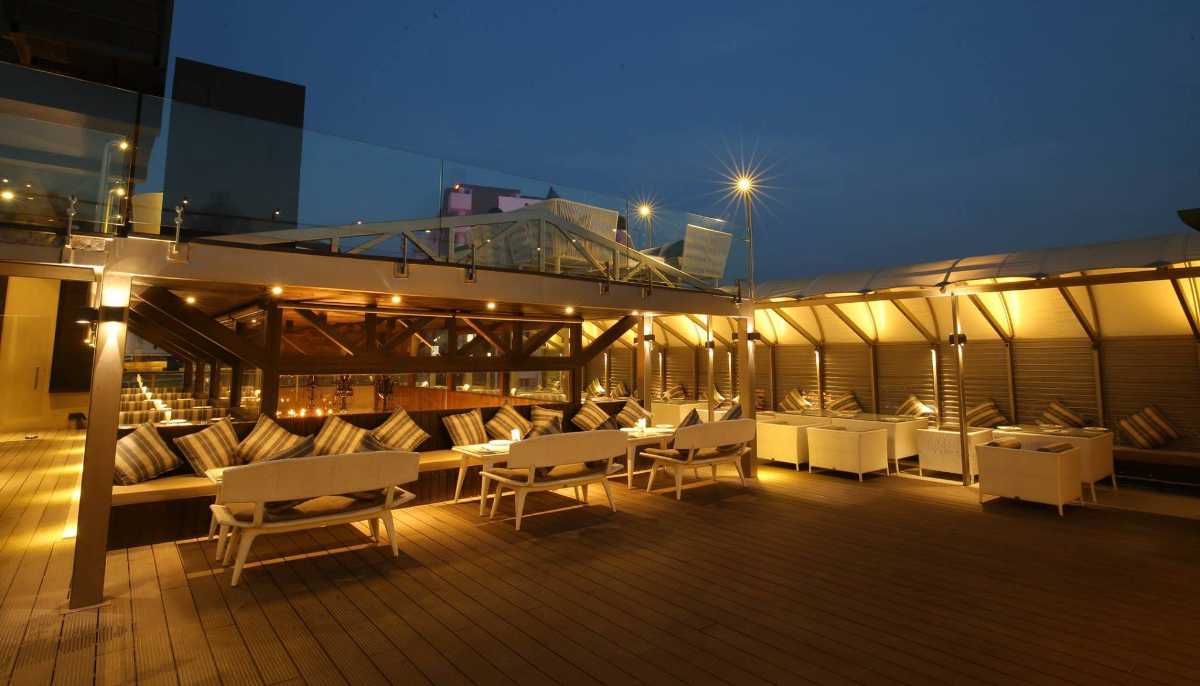 The exquisite food and stellar live music make this place the perfect date-night choice for lovers who are all about dining at the classy eatery. Tipsy Tuesdays and Ladies Night on Thursdays add more charm to the lively environment of this place. Get all gussied up for your sweetheart for a perfect evening at the rooftop lounge. There is also Hookah setup available if you are interested in blowing some of those stunning smoke rings.
Timings: 07:00 PM to 2:00 AM
Cost for two: INR 1500
Where: Hotel Las Vegas, A1, Sehkar Marg, Bais Godam, Jaipur
12. Vajra - Lebua Resort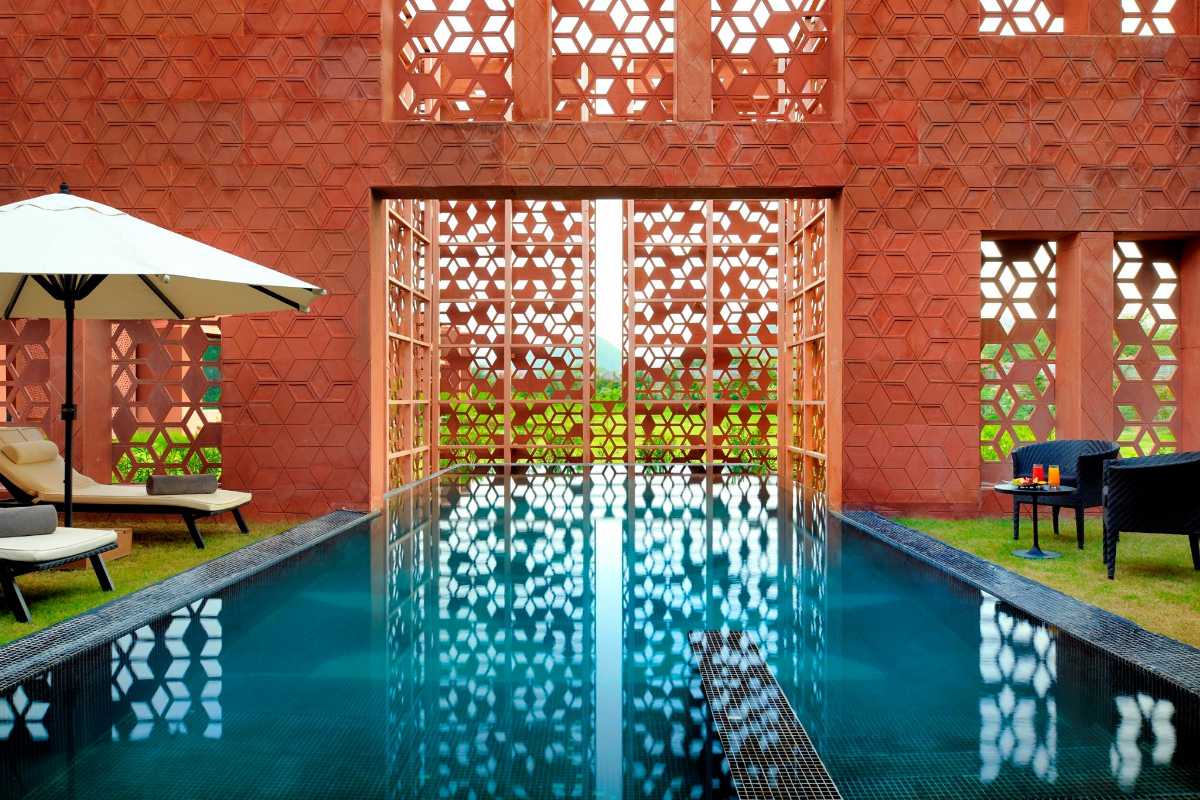 Where better for a romantic date than at Vajra - Lebua Resort when you are in Jaipur? Local favourite. A lavish buffet spread out, warm hospitality and spectacular architecture at this Jaipur boutique hotel will guarantee a splendid experience. The emblematic architecture with domes and arches, towering structures in red sandstone create magical hues as the sunlight filters through it. The subtle flavours of innovative Asian and Continental recipes offer is fit for everyone. Palate as the Chef at Vajra takes special care to deliver the promise of divine culinary combinations from the freshest available ingredients. Lebua is one of the most sought-after private places for couples in Jaipur.
Timings: 07:00 AM to 11:00 PM
Cost for two: INR 2500
Where: Lebua Resort, Ballupura Farms, Village Jamdoli, Agra Road, Jaipur
13. Skyfall by Replay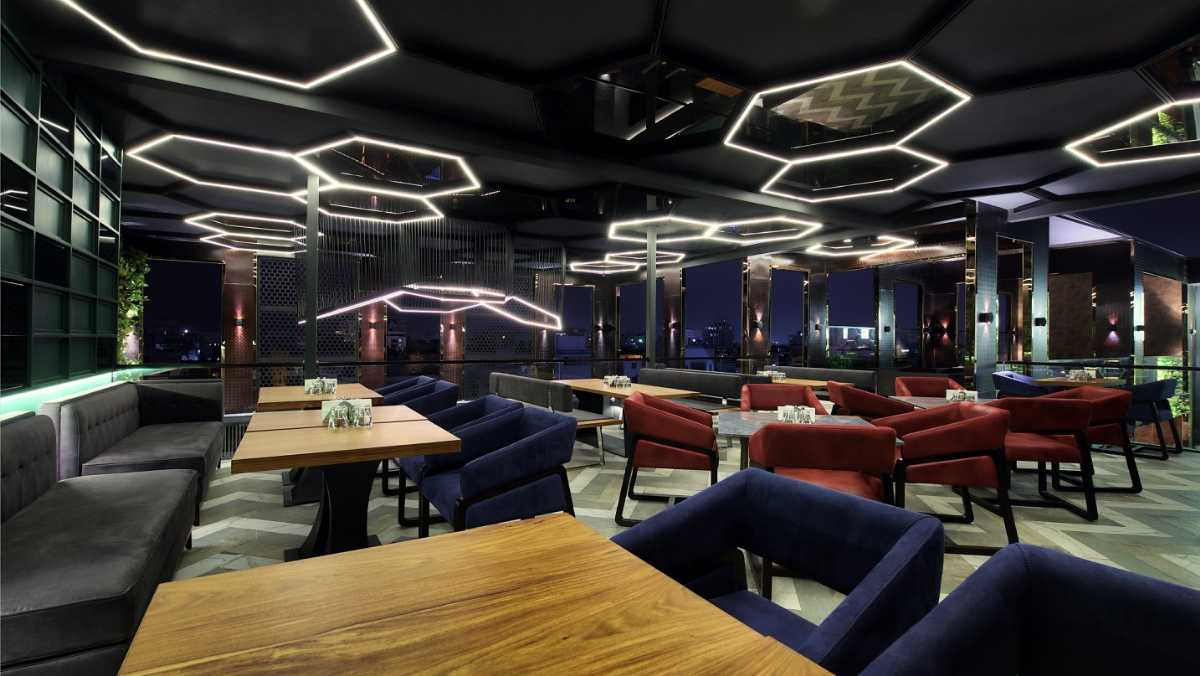 Spend a dazzling dinner night at Skyfall By Replay with live music and enjoy a sexy dinner rendezvous with your special someone. Considered as the city's one of the city's favourite rooftop lounges, this romantic place in Jaipur has a warm and upscale décor that makes the place look glamorous. Skyfall by Replay, in the most romance-friendly sense, is among the most significant spots in Jaipur that has the calibre for memorable date night. With constant live music gigs organised to keep the fun-quotient going, Skyfall by Replay is one of the best romantic places in Jaipur. 
Timings: 12:00 PM to 1:00 AM
Cost for two: INR 1500
Where: SB 57, 5th Floor, Ridhi Tower, Opposite SMS Stadium, Tonk Road, Jaipur
14. Baradari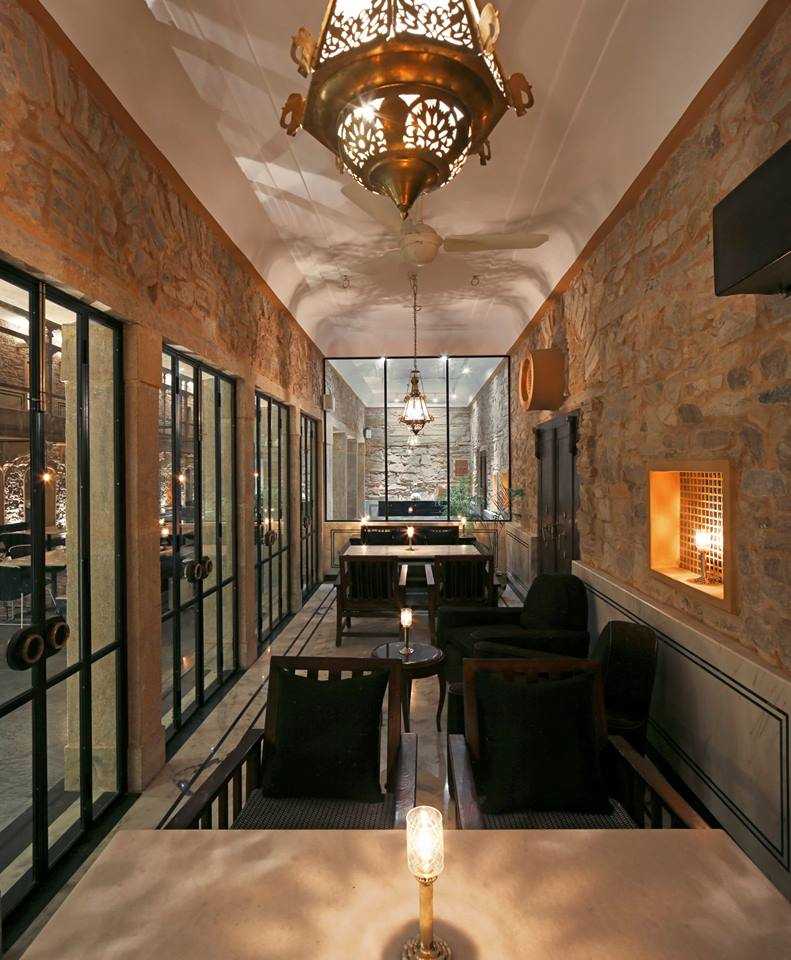 This tranquil oasis amidst the hustle and bustle of the city is more of an excellent dining scene at the courtyard takes you back to an era of royalty and grandeur. Earlier a royal café, Baradari was renovated and transformed into a restaurant. The decor is subtle, rich, with contemporary design patterns and traditional thikri (mirror) work. The menu finds decadent items which are a blend of the local dishes and modern culinary trends. Smoked Lal Maas with Baati and Scalloped Potatoes, Pyaaz ki Kachori with mozzarella and Keema Pao Benedict are recommended.
Timings: 10:00 AM to 11:00 PM
Cost for two: INR 2800
Where: The City Palace, Gate 2, Jaleb Chowk, Pink City, Jaipur
15. Fort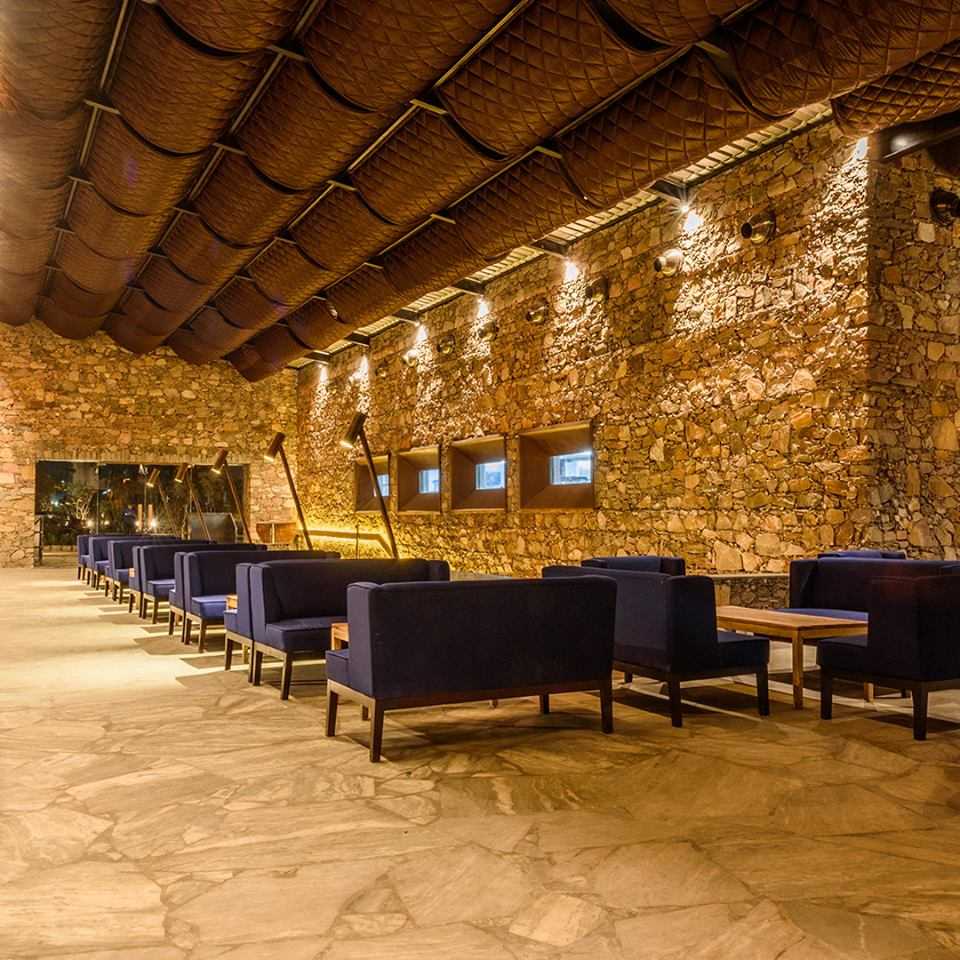 Fort Jaipur is a culinary destination that is born with a vision of offering mixology of the ancient royalty and contemporary world to the visitors. The awe-inspiring architecture will transport you to a timeline that has the best of both historical and modern worlds. Choose from Chauk, Sultanate Café or Zoya Lounge as the table for an alluring romantic evening is set with soft lighting, hospitable service and a vibrant ambience. If you are visiting this place on match night, it's even better as you can avail special discounts and offers while you stay updated with the latest updates through Live match screenings.
Timings: 11:00 AM to 11:00 PM
Cost for two: INR 1500
Where: SB 57, 5th Floor, Ridhi Tower, Opposite SMS Stadium, Tonk Road, Jaipur
16. Bar Palladio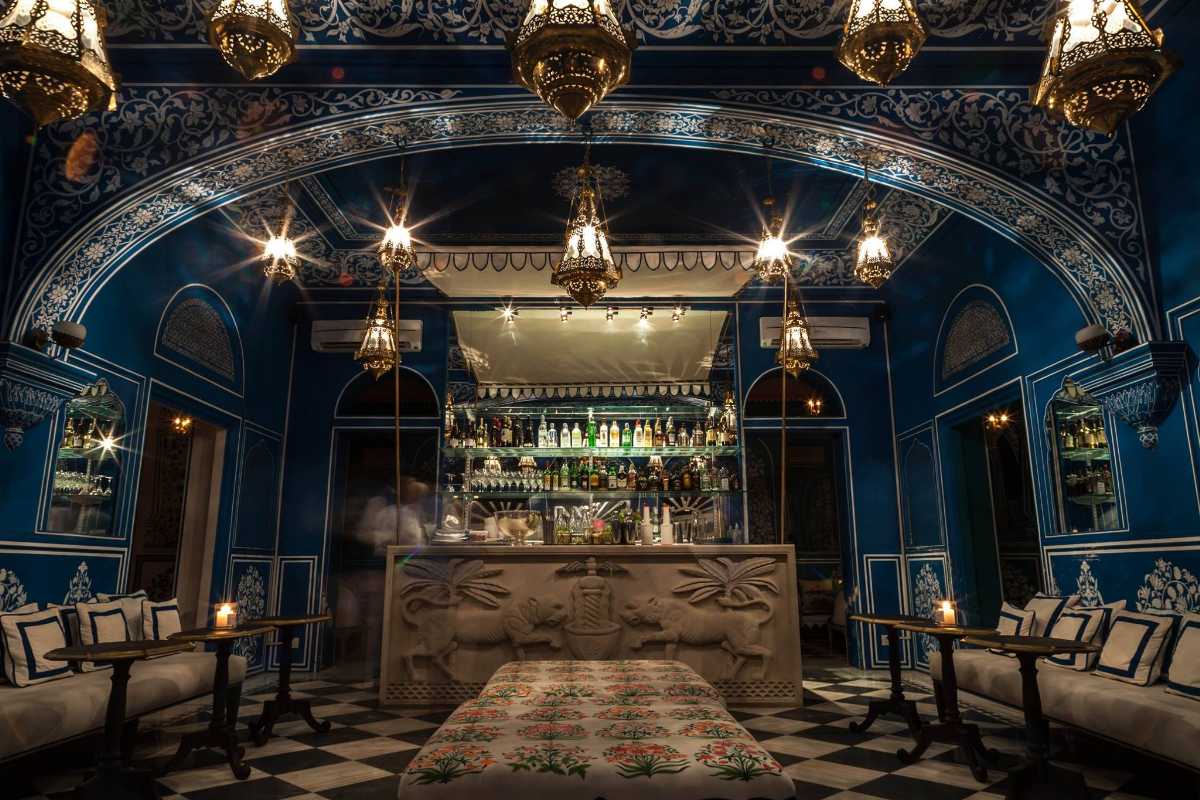 Head to Bar Palladio for an extravagant experience with that special someone. The splendid interior decor is awe-inspiring. The rich Italian menu will have you wanting to order more. Enjoy the Palladio special Spaghetti Aglio Olio e Peperoncino with their signature, Marina Rossa. The staff is friendly and will be at your service to make your evening a memorable one. On cold nights, bonfires make the place cosier and warmer, making it all the more reason for you to stay this bar which is definitely one of the best romantic places in Jaipur. 
Cost for 2: INR 1800 with alcohol
Timings: 6:00 PM - 11:00 AM
Where: Hotel Narain Niwas, Kanota Bagh, Narayan Singh Circle
17. RJ14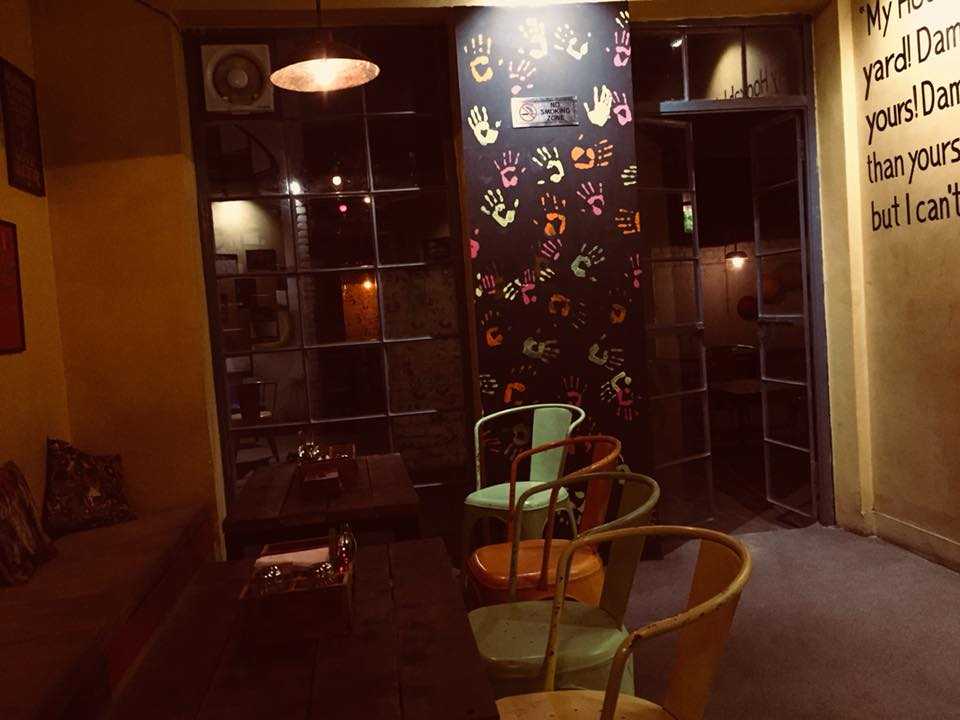 Drop by RJ14 for a comfort meal, and you will realise that this cosy café is ideal for dates with the adequate mix of laid-back and stylish as elements for the peppy vibes. Unwind and relax here without burning a hole in your pocket while you flaunt the fact to your darling with your knowledge of great hangout spots in Jaipur. Devour the great meal under the warmth of the sun on a pleasant day with prompt service that will impress you along with the delightful treats served to you. Make sure you try their Dal Bukhara, Chana Masala, Paneer Tikka and melt-in-the-mouth Rasmalai.
Timings: 12:00 PM to 11:00 PM
Cost for two: INR 900
Where: 132,133,151, Ajmera Garden, Main DCM Road, Opposite IndusInd Bank, Ajmer Road, Ajmer Highway, Jaipur
18. La Palma Café and Lounge Bar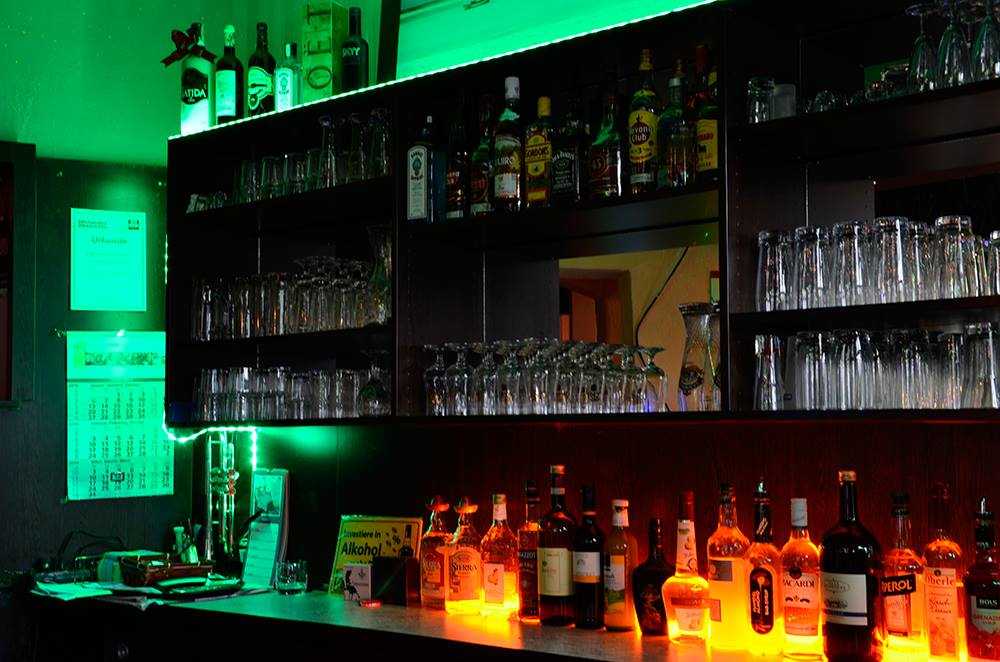 If you are a pasta-and-anything-Italian lover, you should visit La Palma Café and Lounge Bar. Any place that serves breakfast items all day is a lovely surprise for those who want to live a lazy Sunday, and this place is an excellent choice savour a hearty meal. This modern European-coastal lifestyle inspires an intimately serene café by the day which transforms into a lively romantic place in Jaipur during sunset. Jalapeno Popper Pizza, Pompei Pomfret and La Palma Chocolate Volcano are a must-try here. This place is also for those who are looking to have a boozy brunch or a breakfast buffet.

Timings: 10:00 AM to 11:00 PM
Cost for two: INR 1400
Where: The Hotel Garden View, Subhash Marg, Near Ahinsa Circle, C Scheme
Discover your love for your special someone in Jaipur, the perfect romantic getaway, engulfed in different shades of historical hues. Whether you are looking for a spot that has an industrial-chic ambience or a fine-dining restaurant with a romantic vibe, this city has it all. Pick your favourite from the handful of the most romantic places in Jaipur; these destinations offer an intimate ambience. Not just the restaurants, Jaipur is also blessed with a plethora of historical forts, gardens and palaces where you can take a romantic stroll and watch a mesmerising sunset with your significant other. Let us know about your favourite romantic place in Jaipur in the comment section below.