Kesariya Baalam Aavoni, Padharo Mhare Des..
Jaipur - 'The Pink City'. The city of palaces, forts and royalty. Also the city of magnificence and splendour. The city is known for one more thing and that is its delectable cuisines. Yes, we are talking about authentic Rajasthani dishes that are really high on the taste quotient. Dishes ranging from dal-baati-churma to laal maas, keema baati, ghewar, kulfi and a whole lot of other things to eat in Jaipur that a treat for your taste buds. Rajasthani people sure know how to live in grandeur and their food is as mind-blowing as their living style.
When visiting this exquisite city people often get confused with such a varied option of dishes. The local street food of this city is spicy, tangy, ghee-dripping and simply irresistible. Savouring the dishes here is not just about tasting the local cuisines- it is a cultural experience! For the ease of all the travellers visiting this grand city, we have compiled a list of the street food options that the locals simply swear by!
1. Golgappa at Chawla's and Nand's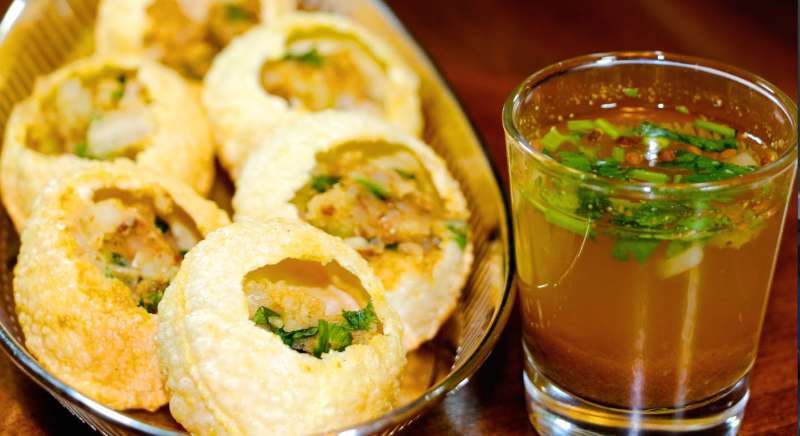 Who doesn't love Golgappa? The spicy wonder also known as puchka and paani-puri are something out of this world and everyone's (well almost) favourite dish. The best place to eat golgappa in Jaipur is the Nand and Chawla's. These are actually two competitor stalls that stand to each other on Fashion Street and are thronged by people. You can choose from a variety of spicy, sweet and tangy chutneys and gorge your way through these custom-made wonders. Try the golgappas at both the stalls and decide for yourself which one's actually the best!
Source
2. Pyaaz Kachori at Rawat Mishthan Bhandar
Pyaaz Kachori is a must-try when it comes to things to eat in Jaipur. Once you taste these high-on-calorie-but-even-higher-on-taste kachoris you won't be able to stop eating it. The most known place in Jaipur for this delectable item is Rawat Mishthan Bhandar. This is actually a restaurant but is more popular as a mithai shop. Apart from serving the pyaaz-kachori, they have almost 50 other varieties of sweets. You can also try the samosa, mirchi-vada, aloo bonda, dal kachori and every other thing that is basically a nightmare for people on a diet. Be assured you won't regret savouring these spicy Rajasthani dishes.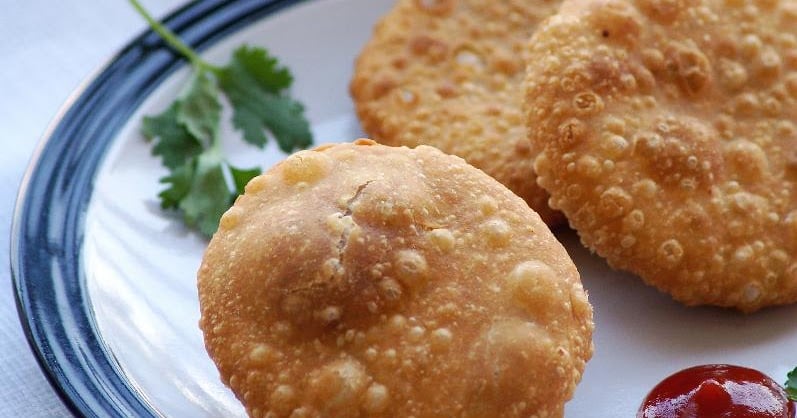 3. Masala Chai at Gulab Ji Chaiwala
If you are a tea-lover this place should be a must and on top of your list. Situated opposite Ganpati Plaza this place is renowned for their masala chai and bun-muska. The hot chai high served with the bun-muska is sure to make every tea-lover sing praises for this place. You can also try the bun-samosa which a speciality of this place and is a craze among the locals. It is always packed and you will find people sipping chai and gossiping their heart out here. Be sure to visit this place the next time you are in town.
P.S. - This place closes down at 6 PM so make sure to visit it earlier!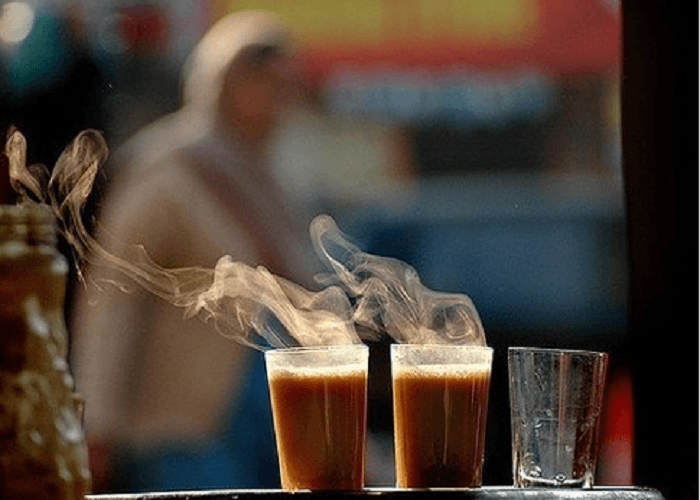 4. Best of Indian Street Food at Masala Chowk
Masala Chowk is a one-stop place to end all of the street food cravings. This new destination for Street Food in Jaipur is an open food court in Ram Niwas Garden. The place acts as a home for all prominent Indian street foods and the common open sitting gives the families and friends freedom to choose from the vast varieties of street foods. This place was intended for the tourists and has gradually turned into a favourite hangout spot for the residents of Jaipur. Masala Chowk has street food types like Samosa, Jalebi, Gol Gappa, Chole Bhature, Tea, Mishri Mawa and also South Indian Dishes like Masala Dosa and Uttapa but in a different style. This world of mouthwatering food has an entry ticket of INR 10 only. Masala Chowk is one of the best places to eat in Jaipur.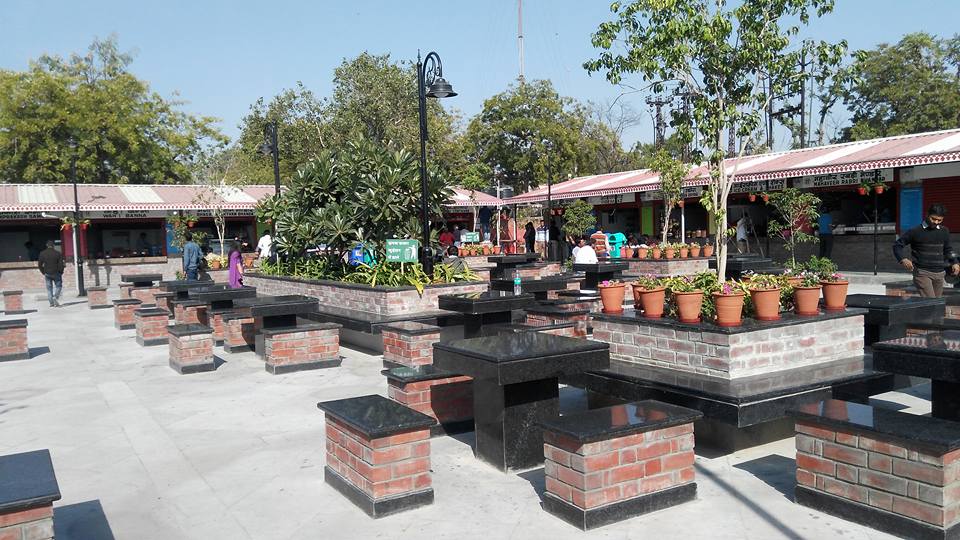 5. Kaathi Roll at Al Bake
Al Bake, more popularly known as 'Chicken Paradise' is every chicken lover's heaven. They serve every variety of chicken from shawarma to tikka and have a huge variety on their menu. Located on the MI Road the place is most popular for its Kaathi Roll. It is a hugely crowded place with a majority of people ordering Kaathi Rolls which is basically a delight to consume. This place remains open until midnight and is a very famous spot among the youngsters. Your street food expedition in Jaipur is considered incomplete without a visit to this place.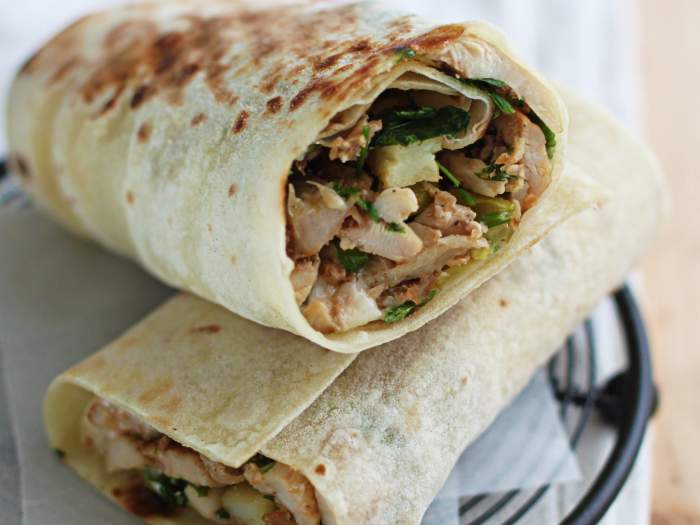 6. Pav Bhaji at Pandit's
Are you someone who loves the mouth-watering butter-laden pav bhaji as much as I do? If yes then this place is a heaven for you. The Pav Bhaji stall of Pandit located near the Birla Mandir has earned a permanent name on the list of best places to eat in the city. The freshly made spicy pav bhaji loaded with butter is loved equally by the locals and tourists. A plus point is that all this scrumptious food comes at a very nominal price! The aroma of the simmering pav bhaji will make you forget your entire dieting regime and you will surely have a feast at this place.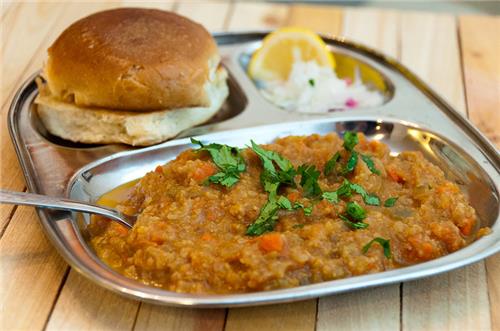 7. Omelette at Sanjay's
You might wonder what's so extraordinary about an omelette that this place has a special mention on this list. Well, it's not actually just the omelette but this place which makes the omelette special! The Sanjay Omelette located at Bapu Nagar is a place that serves 20 different varieties of omelettes. It is run by Sanjay Sharma who was a participant in the famous show - Masterchef India.  This place is visited by people from around the city, as well as, tourists coming to the city. It has been in operation for over two decades now and is a must visit. Their signature dishes are the egg pizza and masala omelette which are not something to miss out on.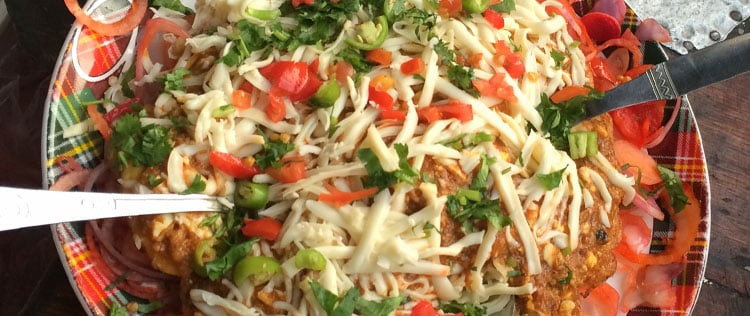 8. Chicken Tikka at Sethi Bar-Be-Que
If you thought that Jaipur is a city which is high on vegetarian food then you guessed it wrong. It is a city which is also famous for its Laal Maas and Chicken Tikkas. To satisfy your chicken-craving no place can be better than Sethi Bar-Be-Que situated at Raja Park. It is a craze among the non-vegetarian crowd of the city and is styled in a total dhaba atmosphere. People generally prefer to eat in their cars here so might find a long queue of cars outside this place. Served with tandoori roti, masala, onion rings and lemon the chicken tikka is something to die for (obviously not literally!). Make sure to also try the Lahsooni Chicken Tikka and Haryali Chicken Tikka which is a speciality of this place. For non-veg lovers, this is one of the best places to eat in Jaipur.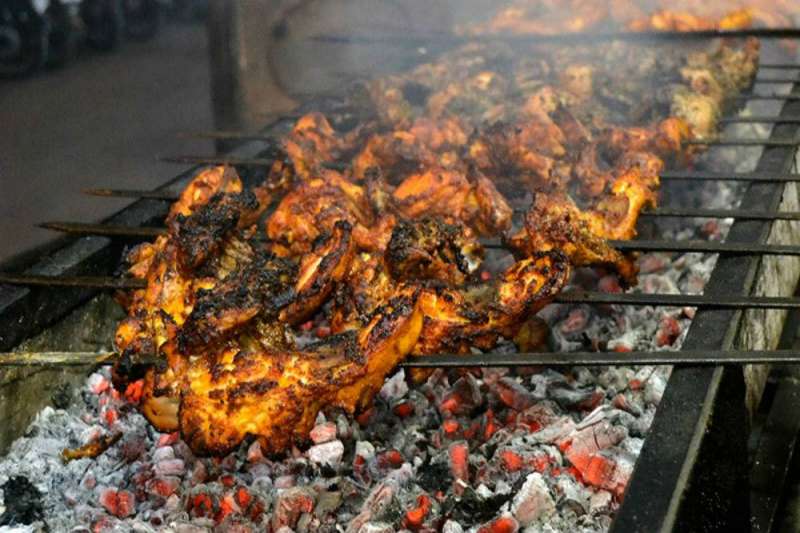 9. Lassi at Lassiwala
Not just the Punjabis but also the Rajasthanis know how to serve a totally delicious glass of Lassi. At least that's what we can confer from the popularity of the Lassiwala located on the MI Road. The USP of this place is the lassi served in earthen pots which add a unique aroma to the lassi. Available in both sweet and sour flavour, the lassi is topped with a thick layer of malai which leaves you refreshingly fresh and also surprisingly full! The Lassiwala has been in existence since 1944 so you can figure out the popularity of this place. Make sure to visit it in the early hours of the day as they tend to run out of lassi by 4 pm every day.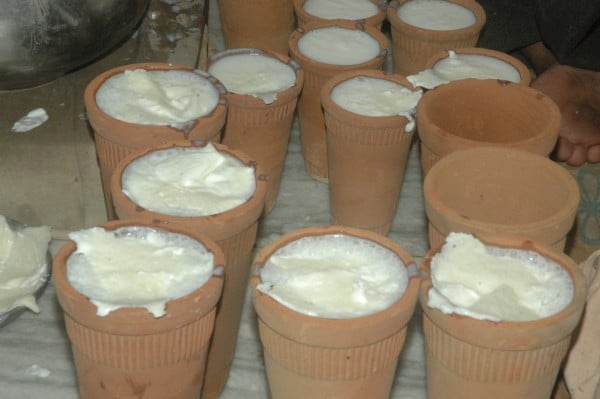 10. Shrikhand at Falahaar
Shrikhand- a very popular cuisine of Rajasthan is best served at Falahaar which is a small food joint located in Saraogi Mansion. This place has become a favourite among the vegetarian crowd of the city with the variety of dishes on the menu here like the Sabudane ki Khichdi and Sabudana Dahi Vada. If you have never tasted the sabudana dish then you are missing out on something totally appetising. Apart from this, the place is also known for its makkhan lassi, fruit cream, mango kalakand and of course, SHRIKHAND! Don't miss out on tasting the shrikhand here as it is one of the desserts which is like all the love in a single dish.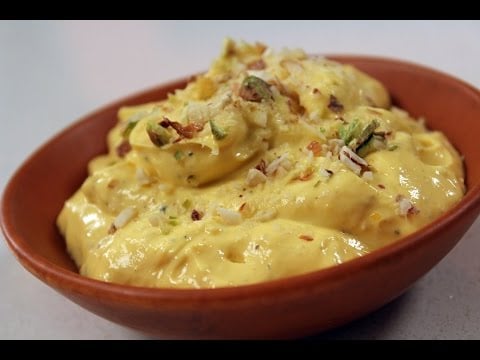 11. Kulfi Faluda at Bapu Bazaar
When it comes to desserts, Kulfi Faluda is one of the most loved among us Indians. Whether at weddings or dinner parties or simply at home, we can always have a scoopful of kulfi with the yellow noodles like faluda. When in Jaipur, a plate of delicious kulfi is the best option to beat the heat and the best place for it is the Shop number 28 on Link Road at Bapu Bazaar. The shop is statistically located on the busy street full of hustle and bustle of the crowd. The delicious kulfi faluda will take you on a trip down the memory lane of your childhood when you savoured this dish with it dripping all over you!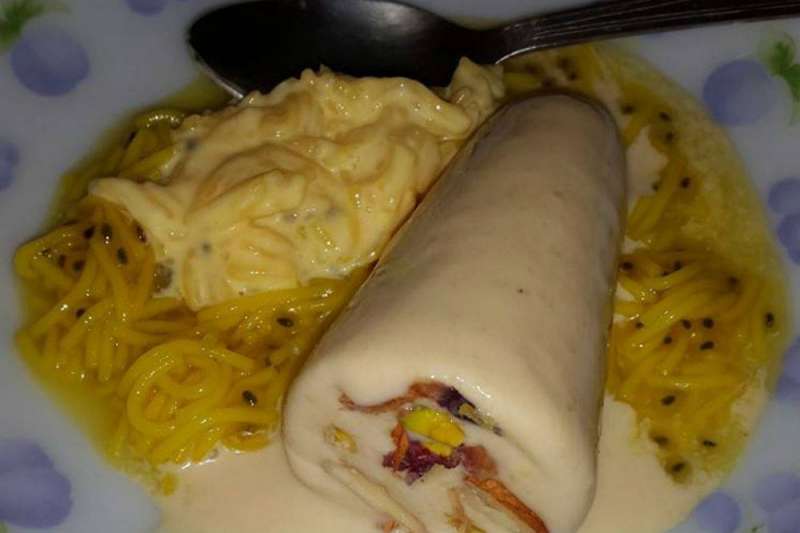 12. Sweets from Laxmi Mishthan Bhandar (LMB)
Laxmi Mishtan Bhandar is one of the most iconic places when it comes to the Street Food of Jaipur. They started in 1727! If you're in Jaipur, go try their mouth-watering delicacies like Phini, Ghewar, Balushahi, Mishri Mawa, Milk Cake, Doda Barfi, Mawa Kachori and much more. LMB is also famous for its wide variety of namkeens, pickles and chat. If you're heading to their restaurant, don't forget to try the Special Rajasthani Thali.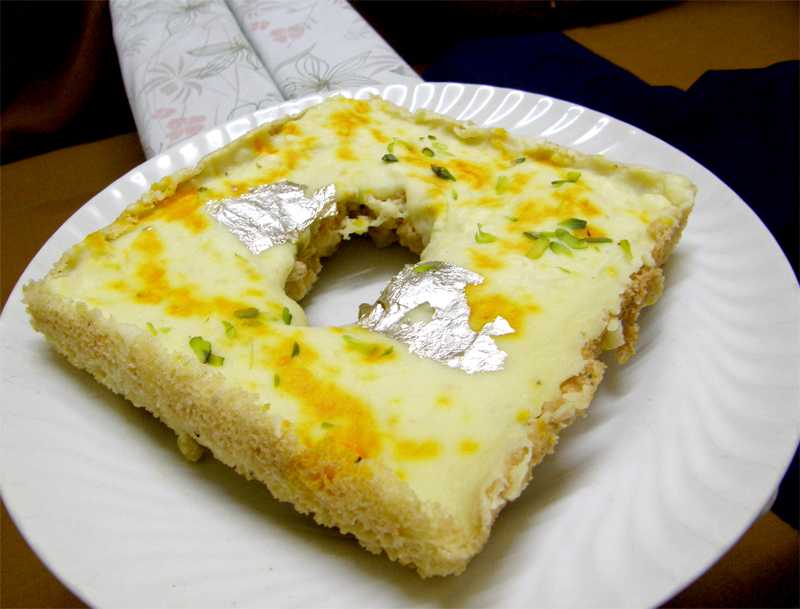 13. Fast Food at Aunty's Cafe
Aunty's Cafe in C-Scheme is a roadside cafe that's very popular among Jaipurites for their Pav Bhaji, Masala Dosa, Burgers and chat. This is one of the oldest cafes in Jaipur. Don't expect much of ambience here. If you're driving down, they'll serve food in your car too.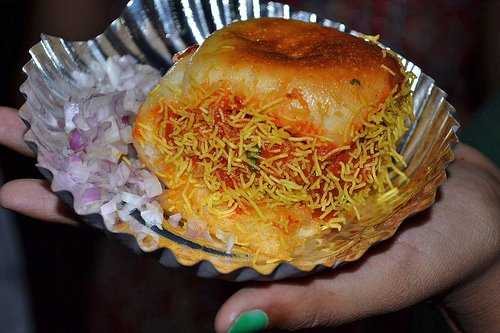 14. Cold Coffee at Gyan Vihar Dairy (GVD)
Gyan Vihar Dairy (GVD) is one of the most popular hangout places for the students and youth in Malviya Nagar. This not very pricey place is famous for its quick bites like Burgers, Patty, Cheese Grilled Sandwich, Honey Chilli Potatoes, Milk Shakes and of course, Cold Coffee.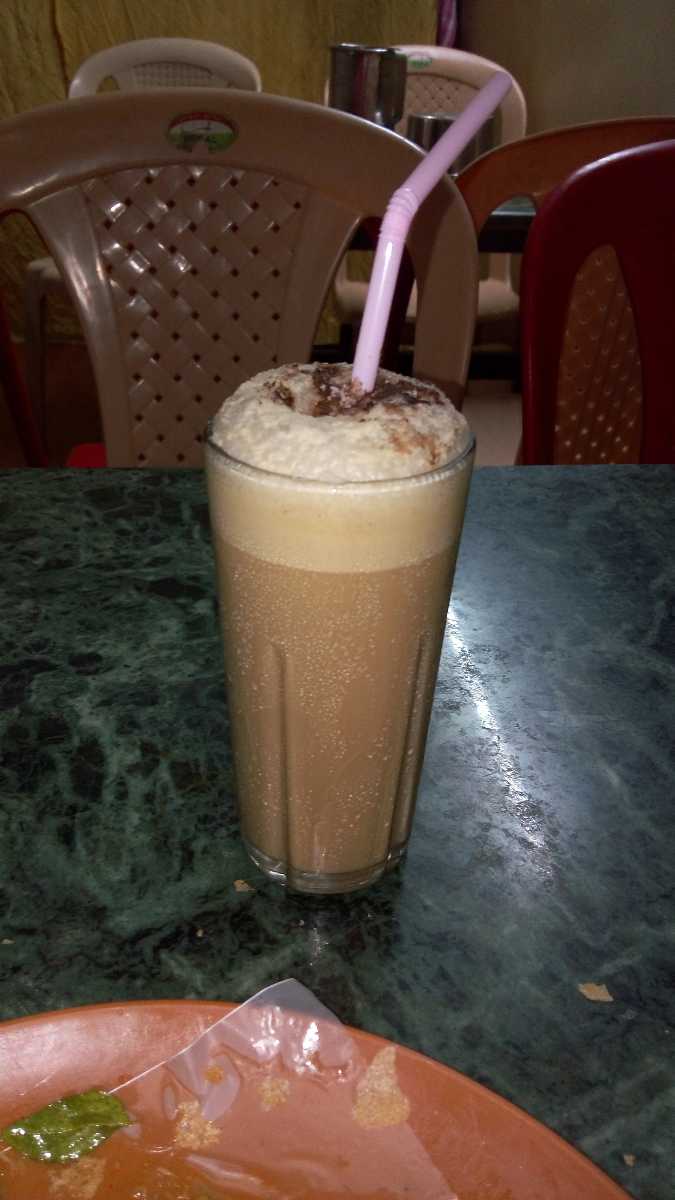 With this list of the best street food places in Jaipur, you can start off on your Jaipur food trail and be completely awed by the hospitality of this grand city. Happy Munching!