When going to a place like Abu Dhabi, the capital city of the United Arab Emirates, it is always wise to know how Public transport in Abu Dhabi is like. To be able to travel without being mugged or overcharged by the locals is genuinely some knowledge every traveller should have. Not just that, it is also advisable to know the local travelling options to be able to choose the best one among them and make your trip safe, secure and fun at the same time. We all know, one wrong choice can ruin your trip, so why to take the risk.
This article will explore the various means of transportation you can get in Abu Dhabi, which is the most preferable and what routes do they cover.
Drive From the Airport
The Abu Dhabi International airport is located 30km east from the centre of the city and is serviced by both buses and taxis. As soon as you step out of the airport, you will find a queue of drivers willing to take you to your desired destination.
Taxi Fares: AED 75 to AED 85 for a 40-minute ride to the city.
Airport Buses: AED 4 for an hour of journey.
Modes of Public Transport in Abu Dhabi
1. Taxis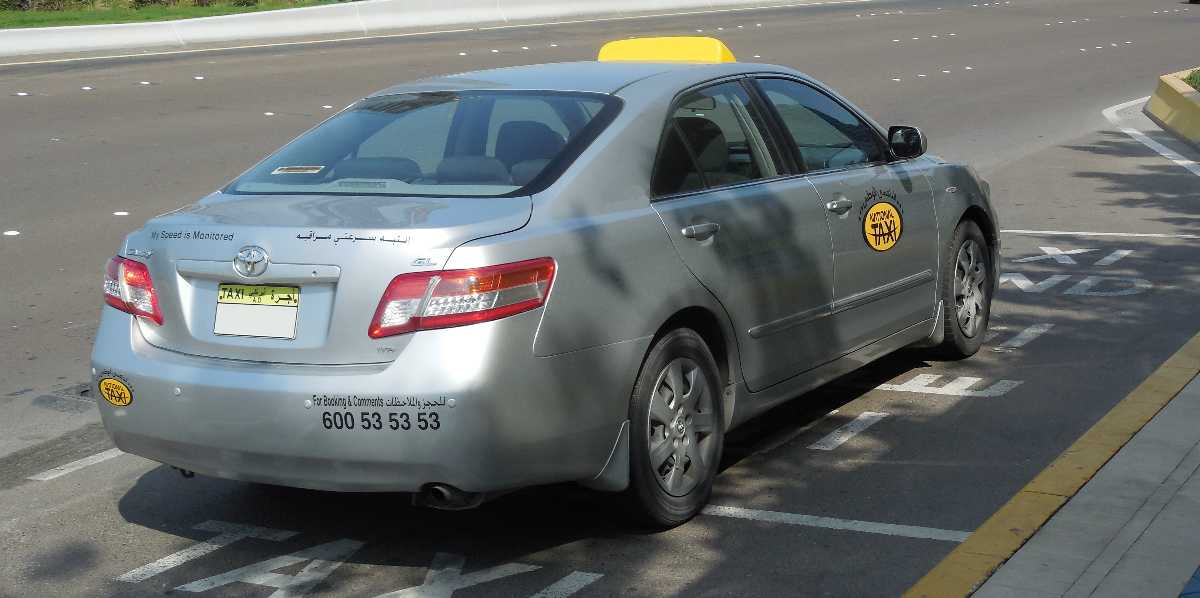 Taxis are an essential mode of Public transport in Abu Dhabi and are available almost all over the UAE, for a relatively low price compared to other major cities. The UAE has a well-organised system, and in
Dubai
as well as Abu Dhabi, the taxi system is partly controlled by the government, and that too efficiently. There are various cab stands available throughout the city, as well as outside the airport so that accessibility won't be a problem.
Government-monitored Abu Dhabi Taxi runs metered taxis and also operates a ladies' cab service. You can book either over the phone or, if you have a UAE phone number, by downloading the Abu Dhabi Taxi app. Taxis are available for wheelchair users.
Ride-hailing service Careem matches customers to private drivers closest to them. Cars can be booked online or via the app. It operates more or less like Uber but follows strict guidelines on ride pricing and regular fees.
Price:
The taxis usually have a meter system, which will cost you around 1.82 AED per km. The fixed starting fare is about 4 or 5 AED; if you take a taxi from the airport, it's 25 AED.
2. Bicycles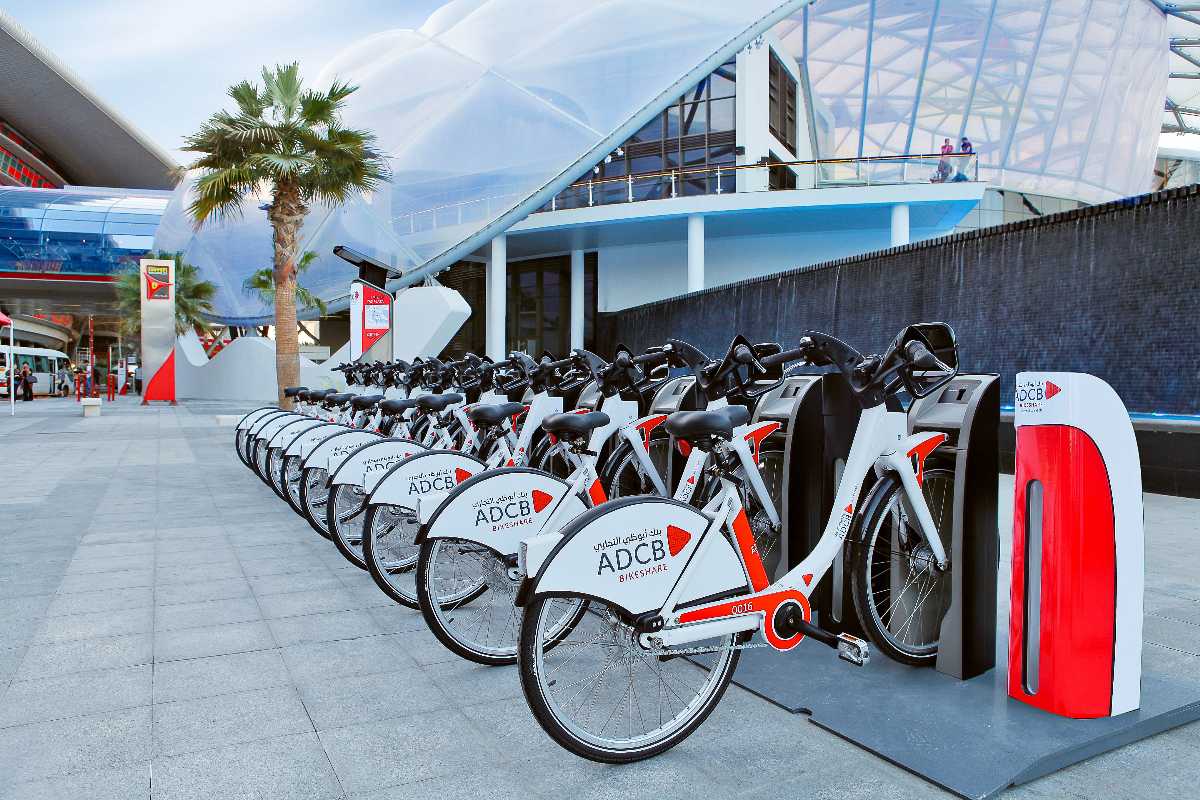 Yes, it does sound weird, but bikes are quite popular as part of Public transport in Abu Dhabi. They are one of the most favoured means of getting out of the
Yas Island
s, via the dedicated cycling tracks. Cycle Bike-share provides with various docking locations in Yas Island as well as Saadiyat Island.
Price:
One-day pass costs AED 20
Three-day pass costs AED 50.
3. Public Bus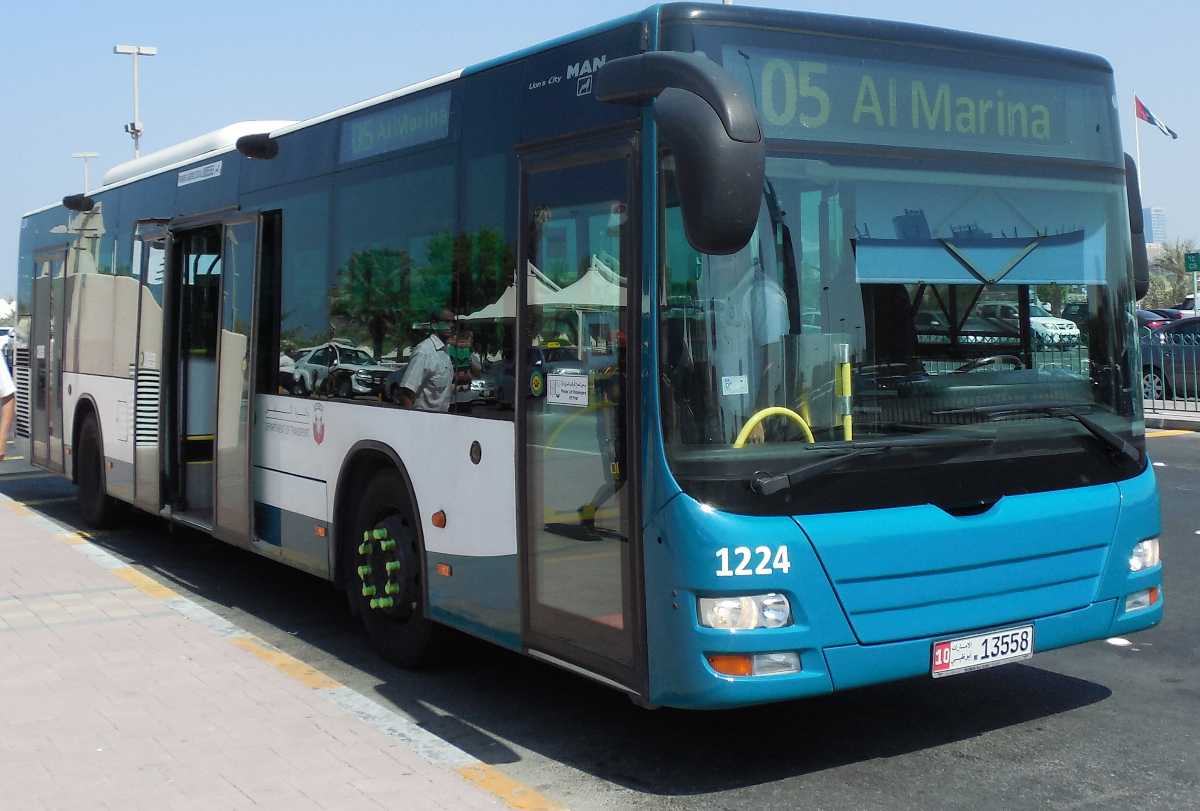 Buses connect the significant parts of the city for a convenient experience. The Abu Dhabi city bus service runs on 14 routes around the clock. Most of the rides are priced at AED 2.
Some big buses are:
- Bus 5: Connects Marina Mall–Al Zahiyah–Al Maryah Island
- Bus 54: Connects Al Mina Fish Market–Al Zahiya–Sheikh Zayed Grand Mosque
- Bus 94: Connects Sheikh Zayed Grand Mosque–Al Wahda bus station–Al Zahiyah–Louvre Abu Dhabi
- Bus 180: Connects Al Wahda bus station–Downtown–Yas Mall and Ferrari World(our personal favourite)
There is also a particular bus service dedicated to the Yas Island, the Yas Express, which is a Free shuttle service taking you around the major attractions at least once hourly on three routes.
Hafilat Card: For buses, you can opt for smart cards which can make your travel on Public transport in Abu Dhabi much more comfortable. To avail the bus services, you will have to purchase the Hafilat Card, a re-loadable mat card which is used every time you get on a bus and get off of it. These cards are available at every bus station as well as the airport bus terminal, the Al Wahda bus station. Hold up your Hafilat card to the validator upon boarding and exiting the bus. So don't forget to get this once landed in Abu Dhabi. There are three options from which you can choose: the temporary card, anonymous card and personalised card. The base price for the card is AED 5, and then you can fill as much amount as you might need for your travel.
4. Ferries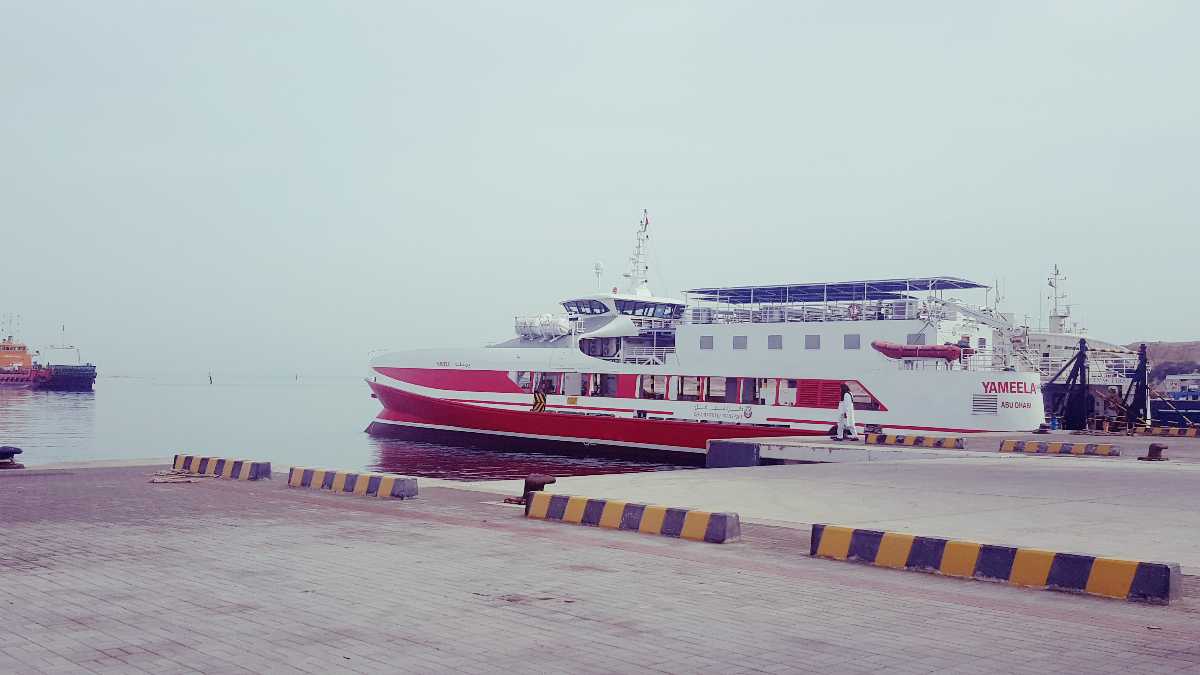 Taxis and buses aren't the only modes of transportation in the UAE. Commuting via Abras or ferries are also quite the norm here in Abu Dhabi. The Abu Dhabi ferry service provides services both to pedestrians as well as cars. There's only one route, from Marsa Jebel Al Dhanna to Delma Island. The ferry service operates three times a day every day, and just twice a day on Fridays.
Price: Ages 12+ AED 20

Children under 12: No Price

Note: Bring a valid ID, the vehicle registration card, and a fee of AED 100
Frequently Changing Road Names
There has been an initiative to change the city's road names from numbers to names of famous Emirati people. So to avoid confusion when using Public transport in Abu Dhabi, it is better to know all the names of some of the most important street in the city. These are some important roads you should know about.

1. Sheikh Rashid Bin Saeed Al Maktoum Road / 2nd street/ Airport Road.
2. Al Falah Road / 9th Street / Old Passport Rd
3. Sheikh Hamdan Bin Mohammed Road / 5th Street / Hamdan Road / Al Nasr Road / Al Khubairah Road
4. Sheikh Zayed the First Road / 7th Street / Electra Road
5. Sheikh Zayed Bin Sultan Road / 8th Street / Al Salam / East Coast / Eastern Ring / New Corniche Road
6. Fatima Bint Mubarak Street / 6th Street / Umm Al Nar Road / Bani Yas, Baniyas Road
7. Sultan Bin Zayed the First Road / 4th Street / East, Muroor, New Airport Road
Hence, getting around here thanks to the intensive Public transport in Abu Dhabi is quite easy, only if you're aware of the various means by which you can travel. There are just so many options which you can opt from, which are cheap as well as efficient. No method of travel takes more than an hour of your time, an AED 100 of your money. So buckle up for your next trip to the Capital Oasis, and get ready to have the time of your life!