Ferrari World
is one of the world's best adventure parks and the first of the Ferrari themed parks in the world. The name Ferrari immediately takes your mind to high-octane adventure and entertainment that will give you chills. It has great rides to explore your rugged side and feel the adrenaline. The park has various attractions for different crowds and more than 35 record-breaking rides at Ferrari World.
Here's a list of the 10 most thrilling rides here, a few of which have been ridden by renowned Ferrari riders like Sebastian Vettel and Fernando Alonso!
1. Formula Rossa - Fastest Roller Coaster in the World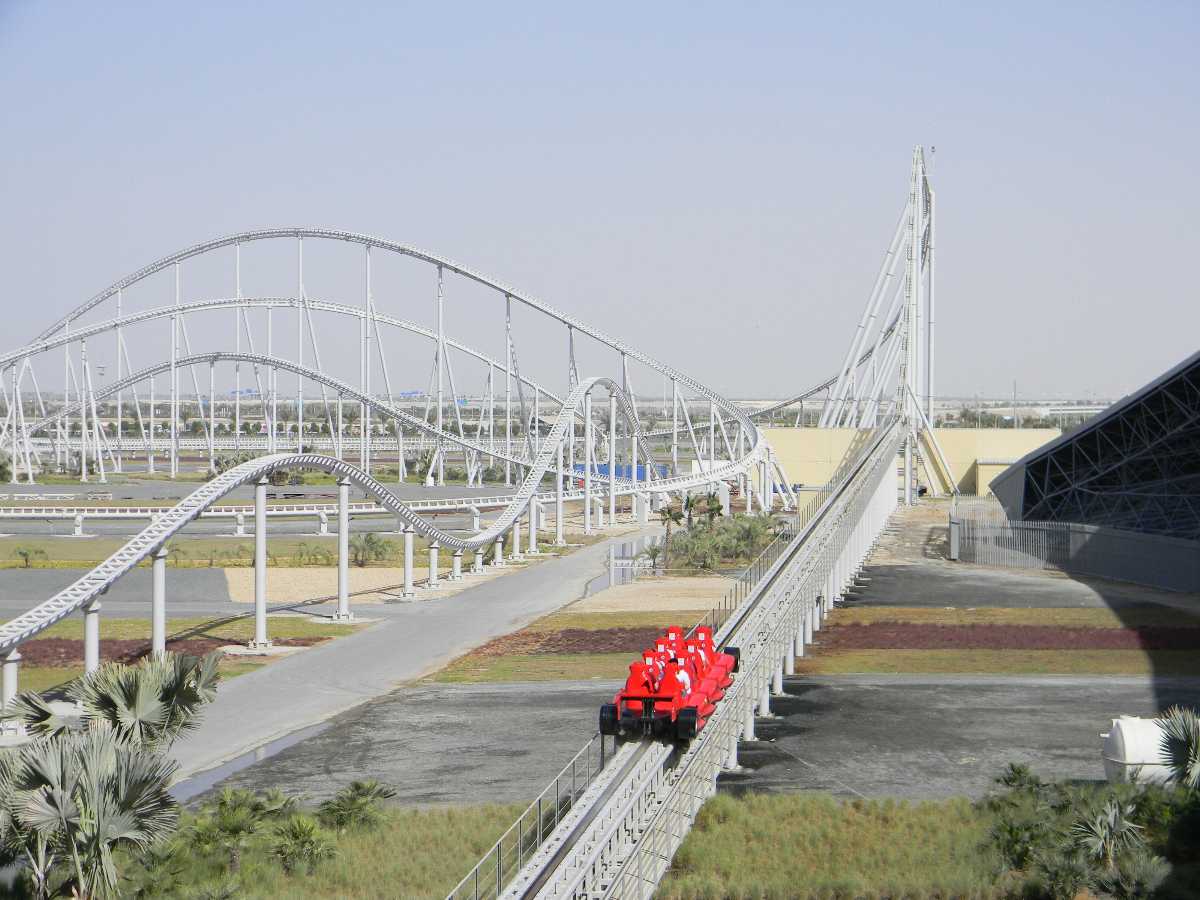 The fastest roller coaster in the world, Formula Rossa is a ride that will give you the much-needed rush as you swoosh through the course in lightning speed. The ride reaches a peak speed of a whopping 250 km/hour in about 4.9 seconds. There are no dips but some really tricky corners to make your stomach churn with thrill and excitement. The secret to this ride's speed is the hydraulic launch system similar to the ones used in aircraft carriers. This ride usually has the longest queues in the park so it is recommended to get there early if you want to experience it.
Minimum Height Required: 140 cms
2. Fiorano GT Challenge - Parallel GT Race Ride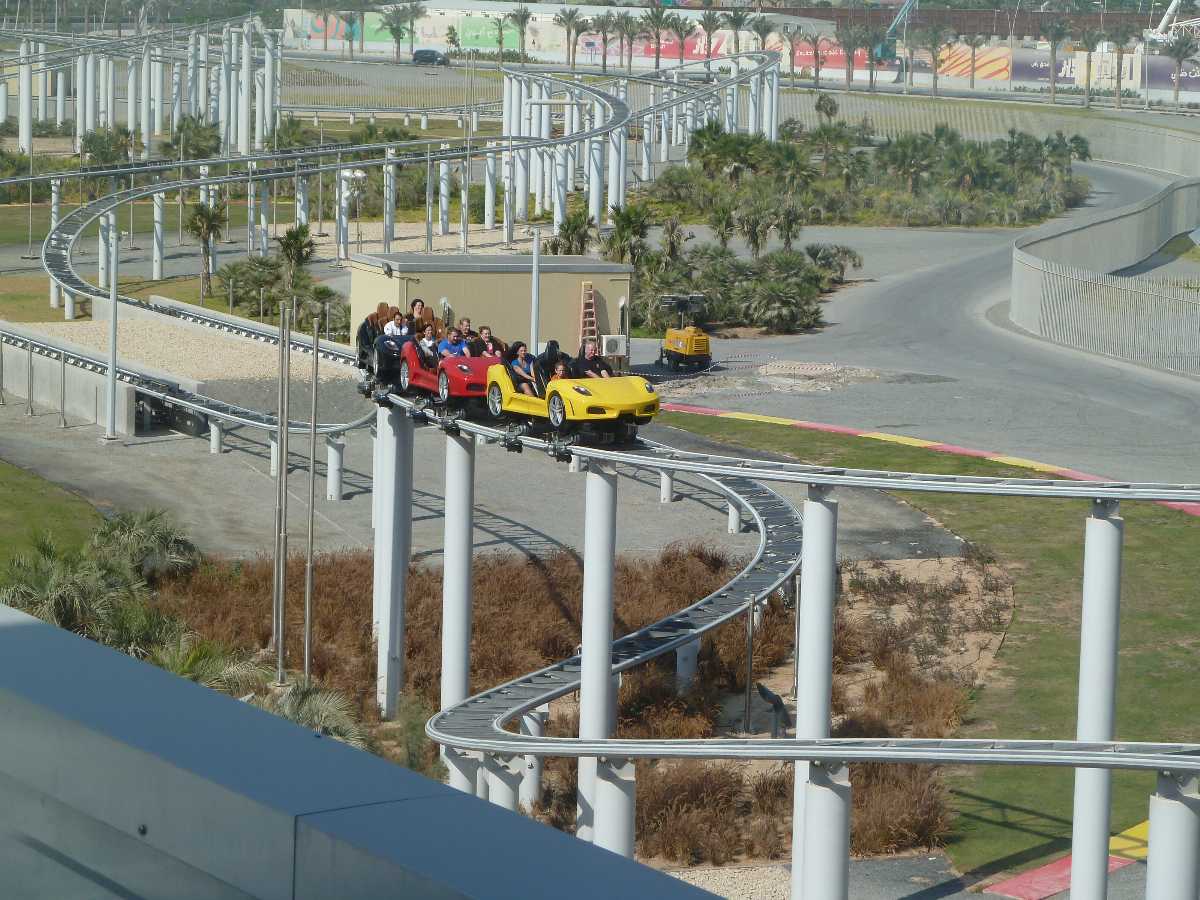 This thrilling Ferrari World ride is themed on the actual GT courses where the rider actually feels another ride approaching theirs and it has the ability to scare you as you feel the illusion of colliding with one another. If this does not give you Goosebumps, then what will? What makes the ride more exciting is that you are seated on the prestigious F430 Spider-shaped cars. You get to experience many Fast and Furious moments on the Fiorano GT Challenge!
Minimum Height Required: 130cm 
3. Flying aces - Highest Roller Coaster Spiral in the World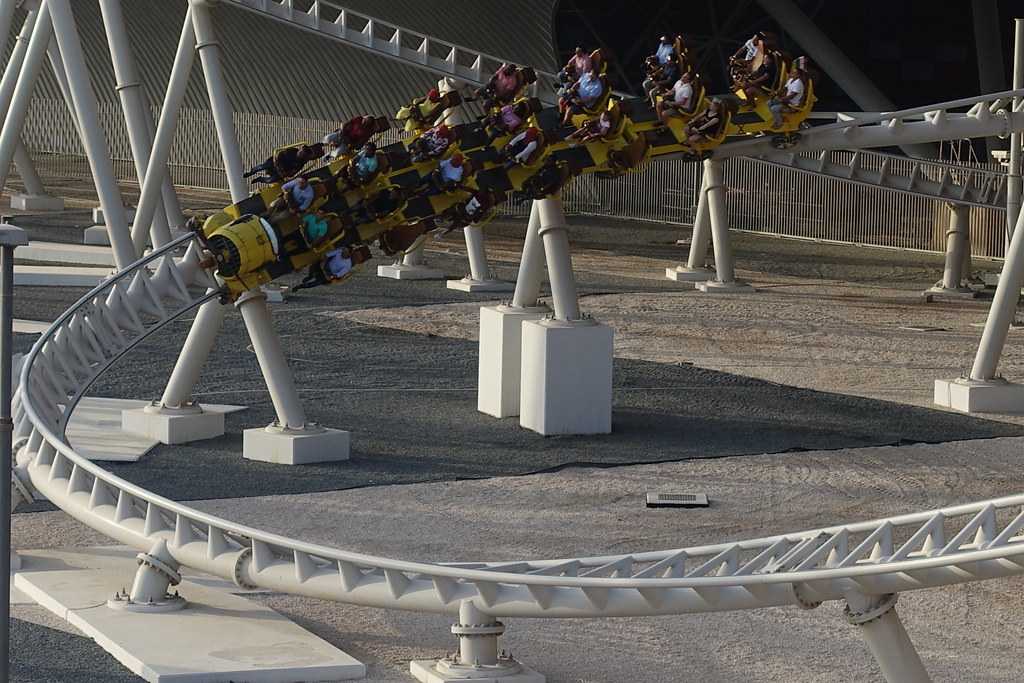 As the name suggests, flying aces will 'elevate' you to an unimaginable height. It begins with a high-speed lift that takes everyone to the rides' highest point at 63 meters in a blink of the eye. It is a 35-meter long ride that gives you chills when it takes a 51- degree incline turning you upside-down. Followed by which, several loops, curls, and high-speed rolls await you as the roller-coaster spirals through the dizzying loops. It is the ace of all rides here at Ferrari world.
Minimum Height Required: 130cm
4. Scuderia Challenge - A Virtual Race Gaming Experience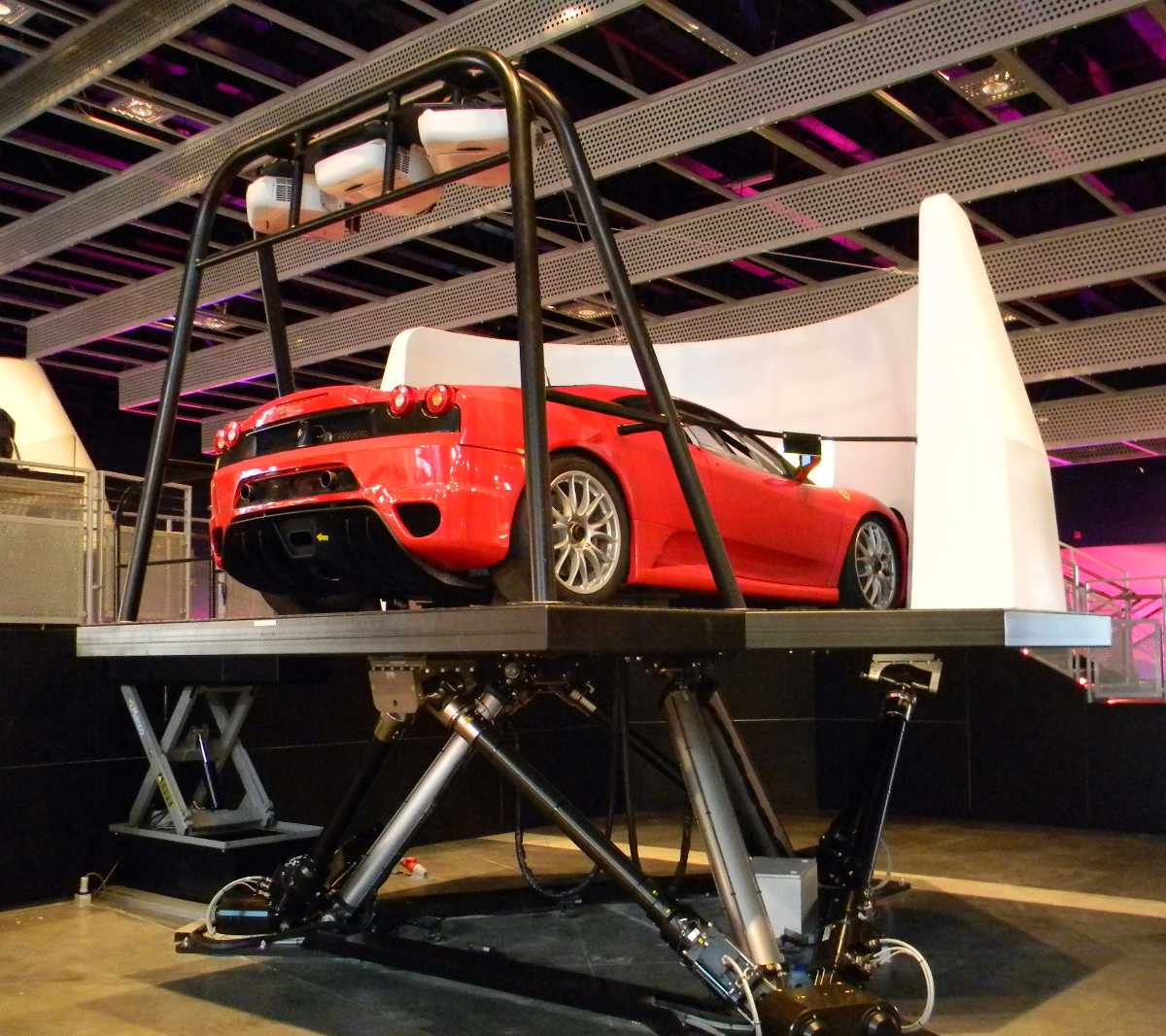 A virtual race game that allows six riders to race against each other around the iconic
Yas Marina Circuit
through a racing simulator is what Scuderia Challenge is all about. You get a 180-degree screen against which you get a steering wheel that helps you control your virtual drive. The ride gives you an actual racing experience which is possible with the hydraulic supports attached to the chair that react to everything on the screen and makes you feel the jerks, jolts, and whiplashes. This Ferrari World ride gives you an experience that is next to a 7D experience, just more adventurous.
5. Turbo Track - A Massive Drop From the Top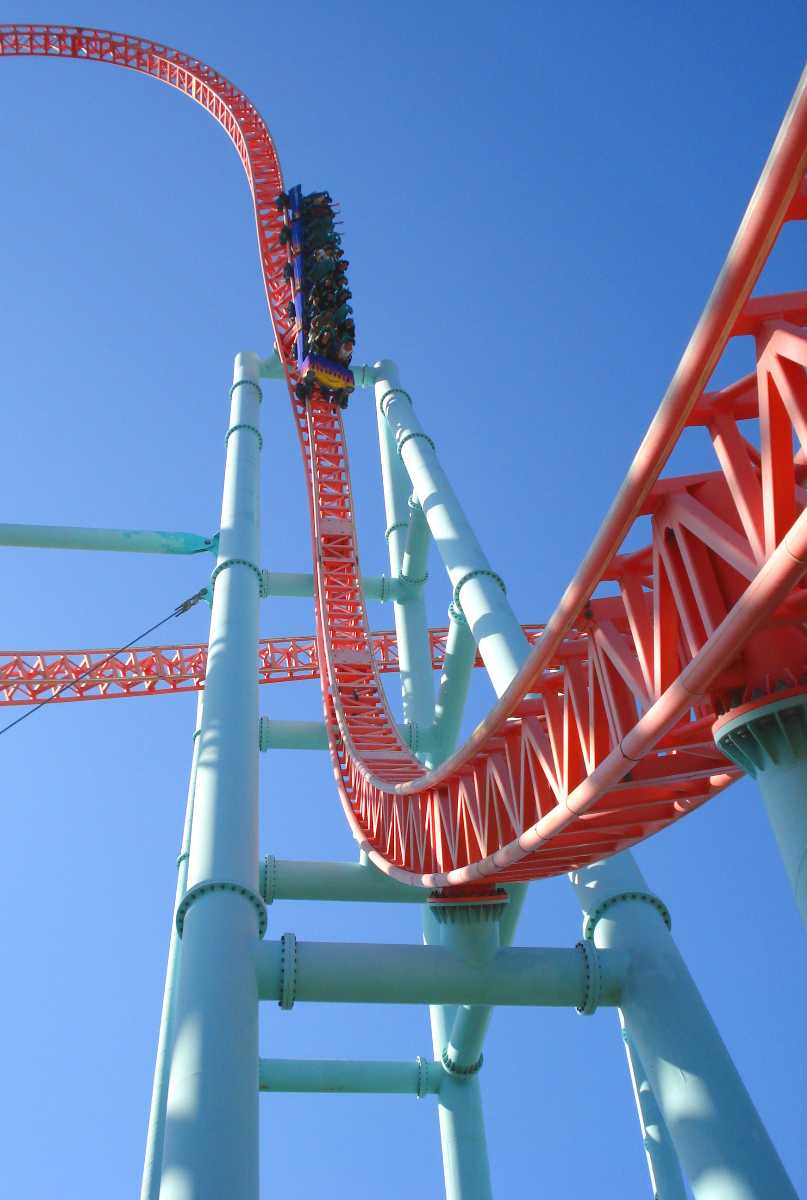 Turbo track is one of the few new rides introduced into this adventure world and boy, does it come with an adrenaline of its own. The ride takes you up to the launch of the 166-meter long track. It uses the LSM drive system, one of the most powerful available in the market; it catapults to a speed of 102km/hour to reach a height of 64 meters, just above the red roof of
Yas Island
, the adventure does not end here, further on, it plummets a free fall, hurtling down at the speed of 12m/second. It is the most epic drop you can ever expect.
Minimum Height Required: 130cm
6. A Ferrari Ride for Real - The Thrill of Real Speed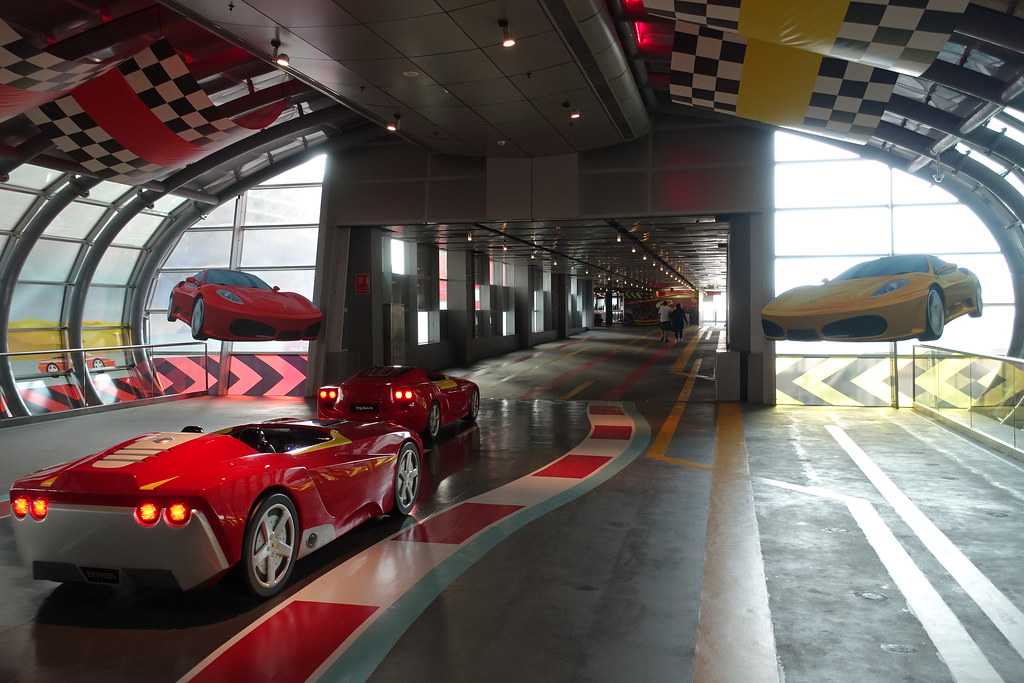 If you thought the Ferrari world is just about roller coasters, and not an actual Ferrari, then here it is. Of course one always wants to sit in a Ferrari and make their dreams come true. If you bear a valid driver's license of UAE and are legal age of 21, you are free to ride a Ferrari or you can sit in the passenger's seat if you don't have a license and enjoy a drive. Of course, it is going to be a drive of your life! Seize it.
Ferrari world is all in all an adventure and experience of a lifetime. You must not miss out on the thrilling rides and a Ferrari drive if you are here. You have good restaurant options available too. The best time to get the best in Ferrari world in April and May or September and October. Walk into this adventurous world and experience the speed and thrill with these famous rides at Ferrari World!