Abu Dhabi, the modern capital of U.A.E is a magnet to tourists across the world and draws in a chunk of the world's tourism revenue. Some for leisure while some for business; Abu Dhabi draws in a lot of globetrotters around the year. So to maintain the industry, it also has to be well connected to other nations via the airways which lets travellers fly in without much of a hassle. It has one of the busiest airports around the world.
Given here is a list of airports in Abu Dhabi that aids comfortable and easy travelling into the city.
1. Abu Dhabi International Airport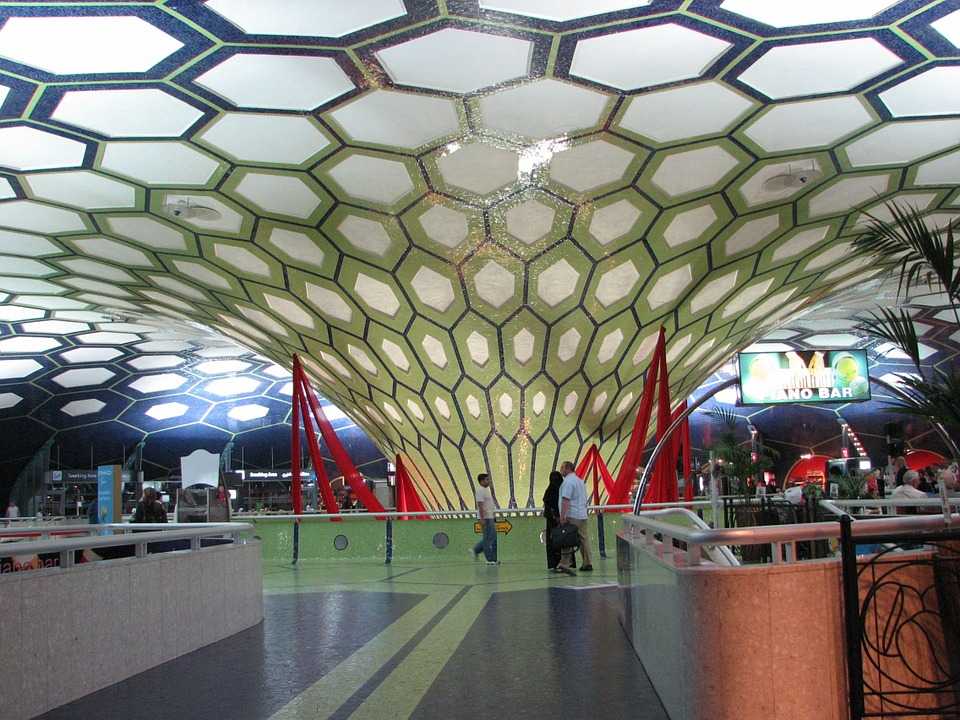 Abu Dhabi international airport is the second largest airport in UAE but the most luxurious and rapidly developing airport. It connects to over a hundred and two destinations and above fifty-six countries across the globe. It is well designed with all modern amenities for a comfortable journey. To note, Abu Dhabi international holds a twelve million passenger capacity annually as of 2015. It has certainly increased over the years. It is the hub airbase for Etihad Airways which is the national airways of UAE.
Distance and Transport

Distance from Abu Dhabi City: 32 kms (Half hour by taxi)
Transport Options: Airport Taxi's and Shuttle Buses

Services and Facilities

1. It has e-registration, e-border gate, and self-check-in facilities.
2. There are good retail outlets
3. Food and beverage lounges
4. There is a library positioned in the link between terminal 1 and 3 which holds a collection of multi-lingual books. It is open to all.
5. The one of a kind US pre-clearance facility in the Middle East introduced here was one which allows passengers travelling to the US to completer immigration customs and security clearances before arriving at the airport. This helped Abu Dhabi international airport bag Award for Excellence in Government Performance in the Projects Category.
2. Al Ain International Airport
The second international airport in Abu Dhabi is the Al Ain International airport. It is also a well-maintained airport with more or less all facilities needed to travel. It is the fourth busiest airport in the U.A.E. The future plans of the airport development boosted by the growth of the Emirate's economy and Al Ain's aerospace industrial activities, there are hi-tech in flight operations being provided along with VVIP terminal and wider check-in counters to meet the future traffic growth and to speed operations further. The airport is known for its operational excellence and international organization. Al Ain International Airport plays an important role as per the location for the UAE's first aerospace cluster, Nibras Al Ain Aerospace Park. The cluster serves as a catalyst for economic development and diversification. 
Distance and Transport

Distance from Abu Dhabi City: 150 kms (Hour and a half by taxi)
Distance from Al Ain City: 18 kms 
Transport Options: Airport Taxi's, public buses and Shuttle Buses 

Services and Facilities

1. Ten check-in counters with a business class counter available too.
2. It has four gates and a long taxi-way too. 
3. Etihad Airways, Air India Airways, Nile Air and Pakistan international airlines are the only aircraft that serve this airport in Abu Dhabi.
3. Al Bateen Executive Airport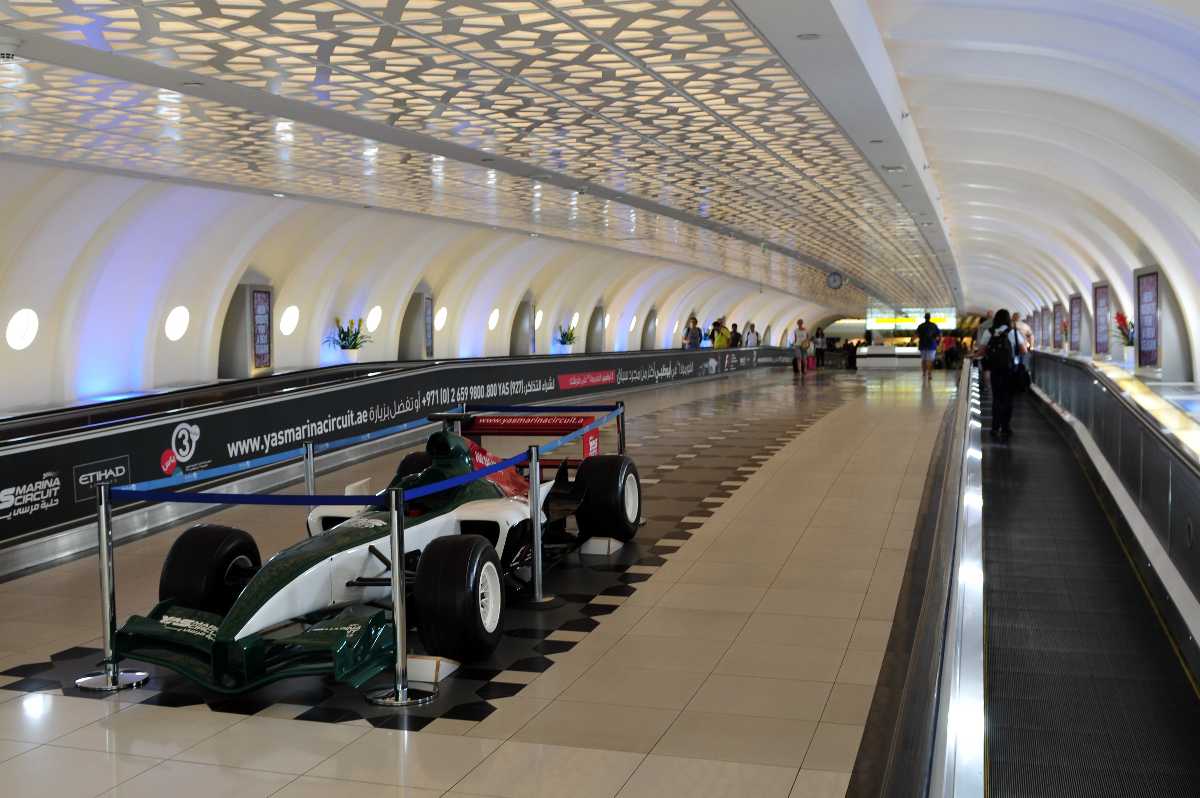 The exclusive business airport is the only one in the Middle East and North Africa regions (MENA). It is known as the 'second best executive airport in the world' dedicated to private jets only. It provides a world-class executive facility to all the passengers and promises a very comfortable and luxurious journey.
Distance and Transport

Distance from Abu Dhabi City: 10 kms (15-20 minutes by taxi)
Transport Options: Airport Taxi's and Shuttle Buses

Services and Facilities

1. The airport holds a capacity of up to 50 jets.
2. There are private lounges, meeting and conference room facilities
3. On spot immigration and custom support for a hassle-free trip
4. Complimentary snacks and beverages
5. Luxurious restrooms and relaxing lounges.
6. There is a catering provider also available on spot for in-house demands.
7. Speedy and private baggage screenings, spacious executive terminals and seamless transition from arrival to departure. 
Special Services
ABEA's Fixed Base Operations (FBO) service provider, Munawala, provides all the requirements for private jet operations under the trained professionals of the Munawala team. Services like Ground support equipment; Fuelling services, Cabin cleaning, Hotel arrangements, Limousine services for travellers, Meeting and conference facilities on-spot, Fast transit time 'door to door' for passengers and crew, and Rapid refuelling for any on spot requirements. They are available 24/7 making sure of perfect luxury.
This airport is undoubtedly one of the most well organized and best-serving airports to all the executives transiting and travelling to and fro from Abu Dhabi. It's is a class apart providing top-notch hospitality and leisure.
4. Sir Bani Yas Airport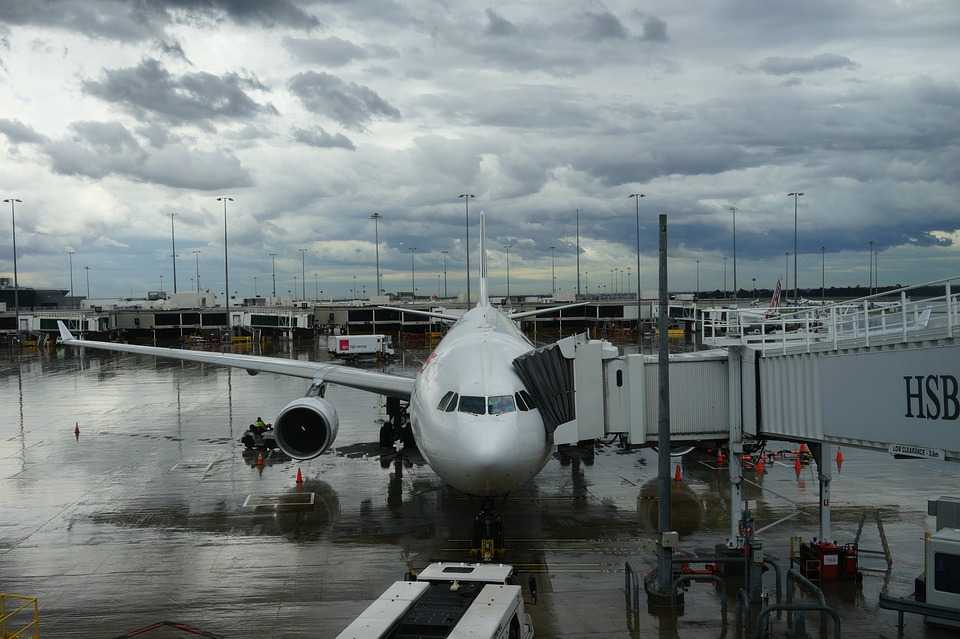 Sir Bani Yas airport in Abu Dhabi serves the people visiting the island of Sir Bani Yas which is a housed by Arabia's largest wildlife reserve. It is not a very big airport but it can decently accommodate tourists visiting the island.
Distance and Transport

Distance from Abu Dhabi City: 183 kms (3.5 hours by taxi)
Transport Options: Airport Taxi's and Shuttle Buses

Services and facilities

1. General check-in counter facilities, baggage counter, gates, and a taxiway.
2. It has a few eateries in and around the airport which one can access. 
5. Delma Airport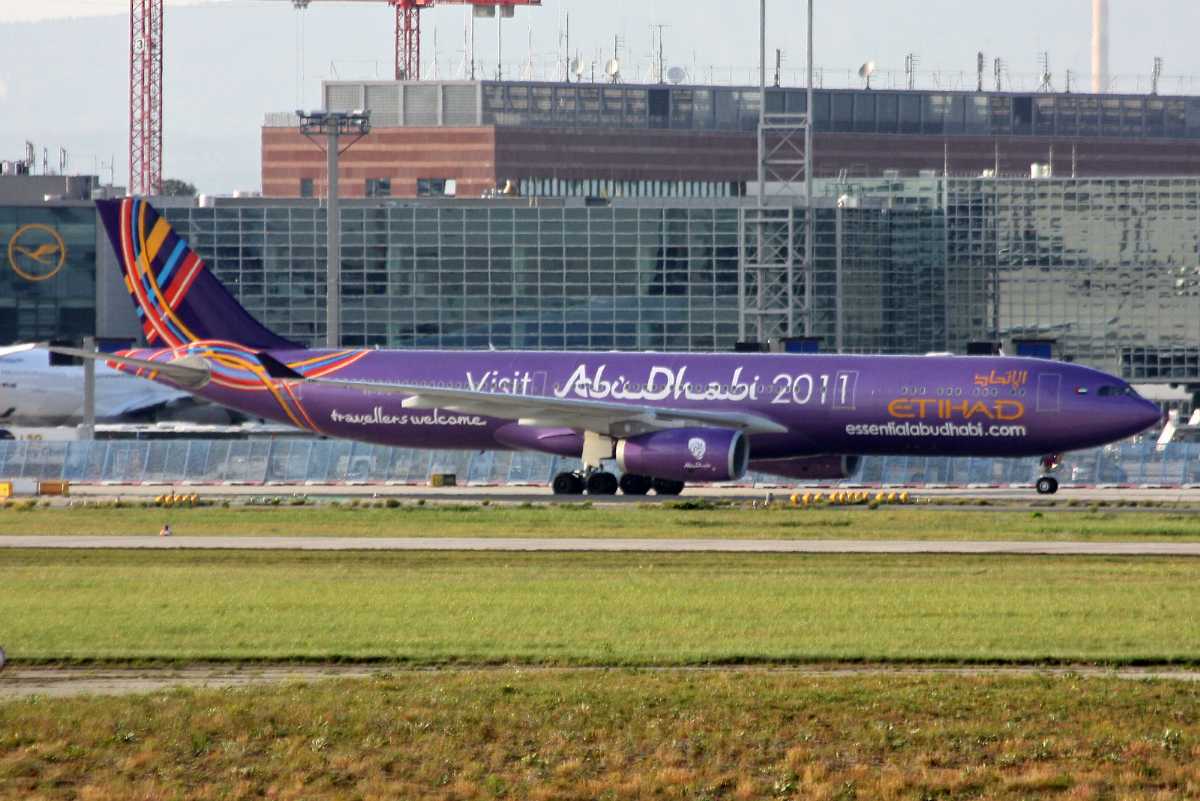 Another airport in Abu Dhabi is the Delma airport. The airport facilitates flights only to and from Abu Dhabi to get to the island of Delma for those living and visiting the island. It covers an area of 45 square kilometres.
It is just a 45-minute journey from Abu Dhabi covering 203 kilometres of aerial distance serving as the fundamental transport. There are only two flights operating in a week to travel to Abu Dhabi.
These airports in Abu Dhabi make it convenient for the tourists and the natives to commute to any place in the world. They are all well facilitated providing basic necessities as well as executive experiences. With the availability of these airports, transport should not be a hurdle in your trip to Abu Dhabi. Head soon!