Abu Dhabi
is one of the seven emirates that form the United Arab Emirates. It is an archipelago with around 200 islands on its coastline and the second most populous city of UAE. Travelling from the mainland to the islands has always been challenging. Although it has decent road connectivity, to make things smoother, several bridges in Abu Dhabi came into existence leading to better economic growth and development. Currently, there are five bridges that connect the mainland with few islands, these bridges are Sheikh Zayed Bridge, Mussafah Bridge, Al Maqta Bridge, Sheikh Khalifa Bridge, and Hodariyat Bridge. Let's read about these in detail.
1. Sheikh Zayed Bridge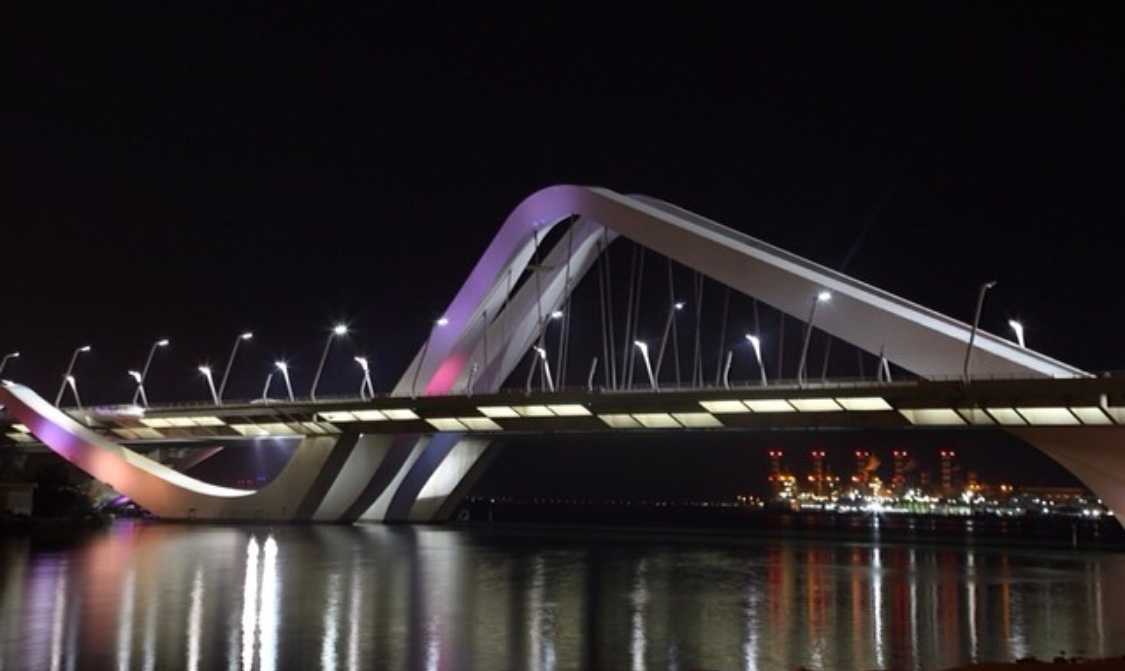 Established in the year 2010 and designed by British Iraqi architect, Zaha Hadid, this is one of the most beautiful bridges in Abu Dhabi. It has been named after Sheikh Zayed bin Sultan Al Nahyan, the former president of the UAE. It has two four-lane roads which have the capacity to carry 16,000 vehicles per hour. It also accommodates a pedestrian footpath and emergency lanes in both directions. Making the journey even smoother on the bridge during the night is the lighting system that it has been accommodated with which involves about 200 automated lights. This lighting system of the bridge was initially designed by a Dutchman named Mr Rogier van der Heide and was later developed further at Arup. This bridge has made it easy for people staying at both places to travel seamlessly.  
Connects: Abu Dhabi Island to Mainland
Total Length: 842 m
Opened for Public: 25th November 2010
2. Mussafah Bridge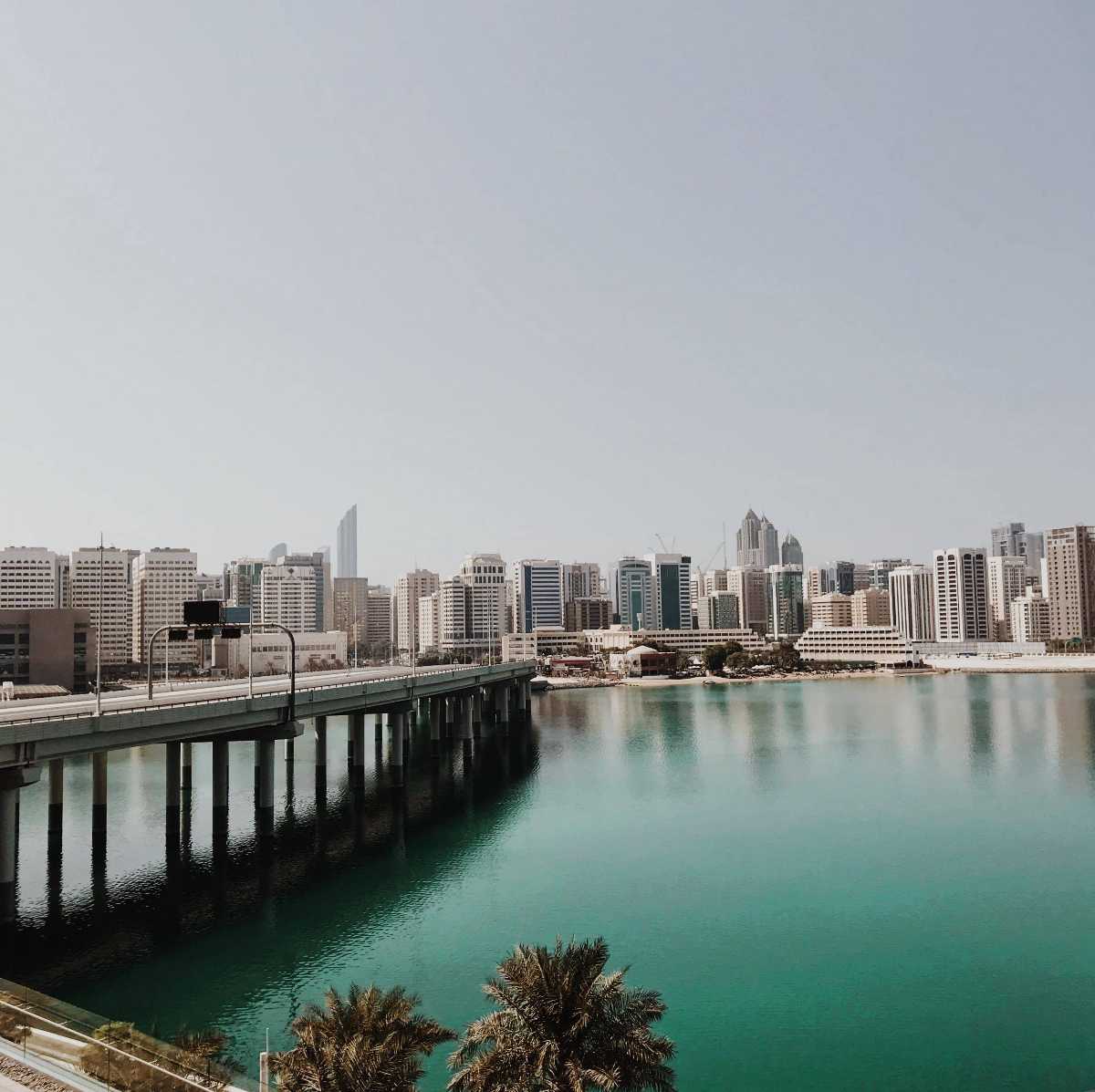 Mussafah bridge is one of the three strategic bridges in Abu Dhabi. Constructed in the late seventies, this bridge became open to traffic in the year 1977. This was originally a six-lane bridge with concrete roads and 9 pairs of Y-shaped concrete piers. Currently, this bridge has a total of 10 lanes with five lanes on each side for better transport management. 27.6 km from the nearest airport, it is situated near Shangri-La hotel. 
Connects: Abu Dhabi Island to Mainland
Total Length: 481 m
Opened for Public: 1978 
3.  Al Maqta Bridge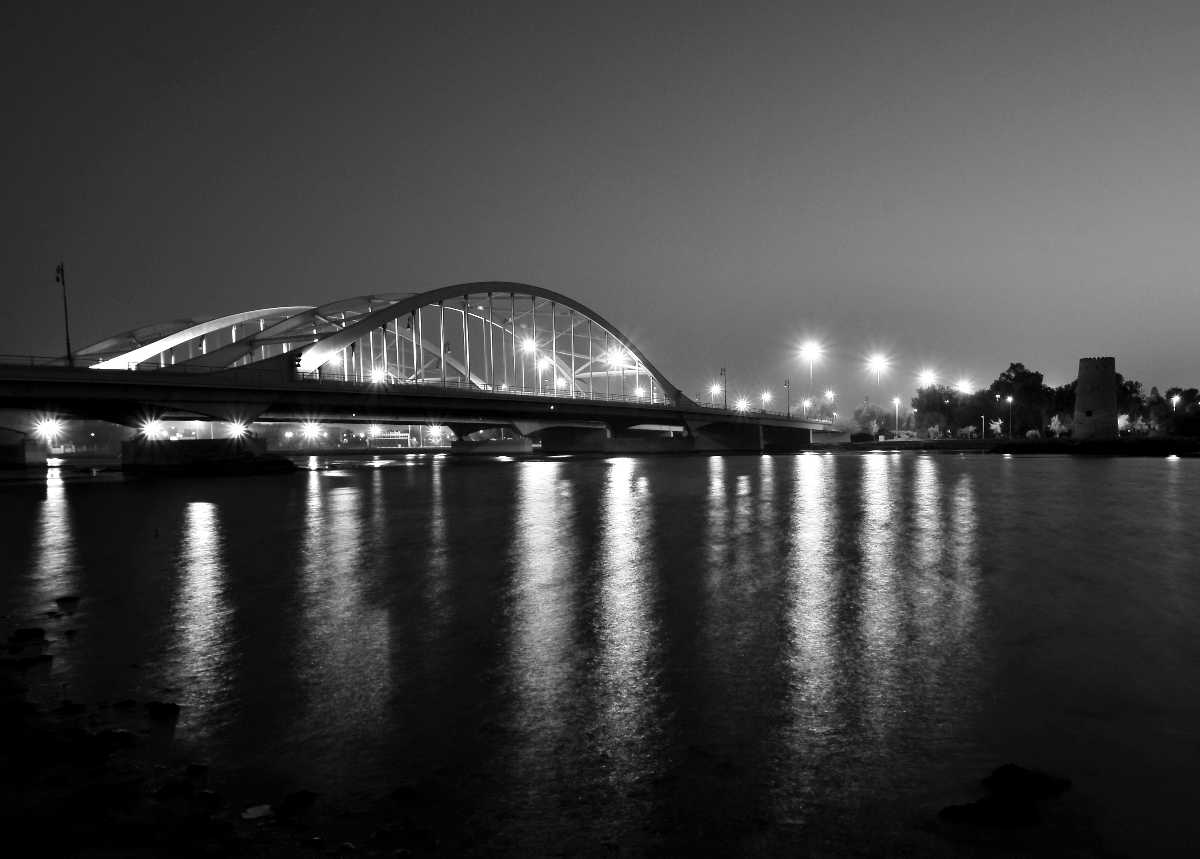 The Al Maqta Bridge in Abu Dhabi is the other bridge that has been strategically built like the Mussafah bridge. It connects the mainland with the Abu Dhabi Island, thus reducing the load of Sheikh Zayed and Mussafah bridge. It has four lanes and has a steel arch bridge of 90 m. The Maqta bridge is also known to provide the spectacular view of the famous historic fort, Al Maqtaa. This bridge is often used by the people travelling from
Dubai
to Abu Dhabi.
Connects: Abu Dhabi Island to Mainland
Total Length: 300 m
Opened for Public: 1967
4. Sheikh Khalifa Bridge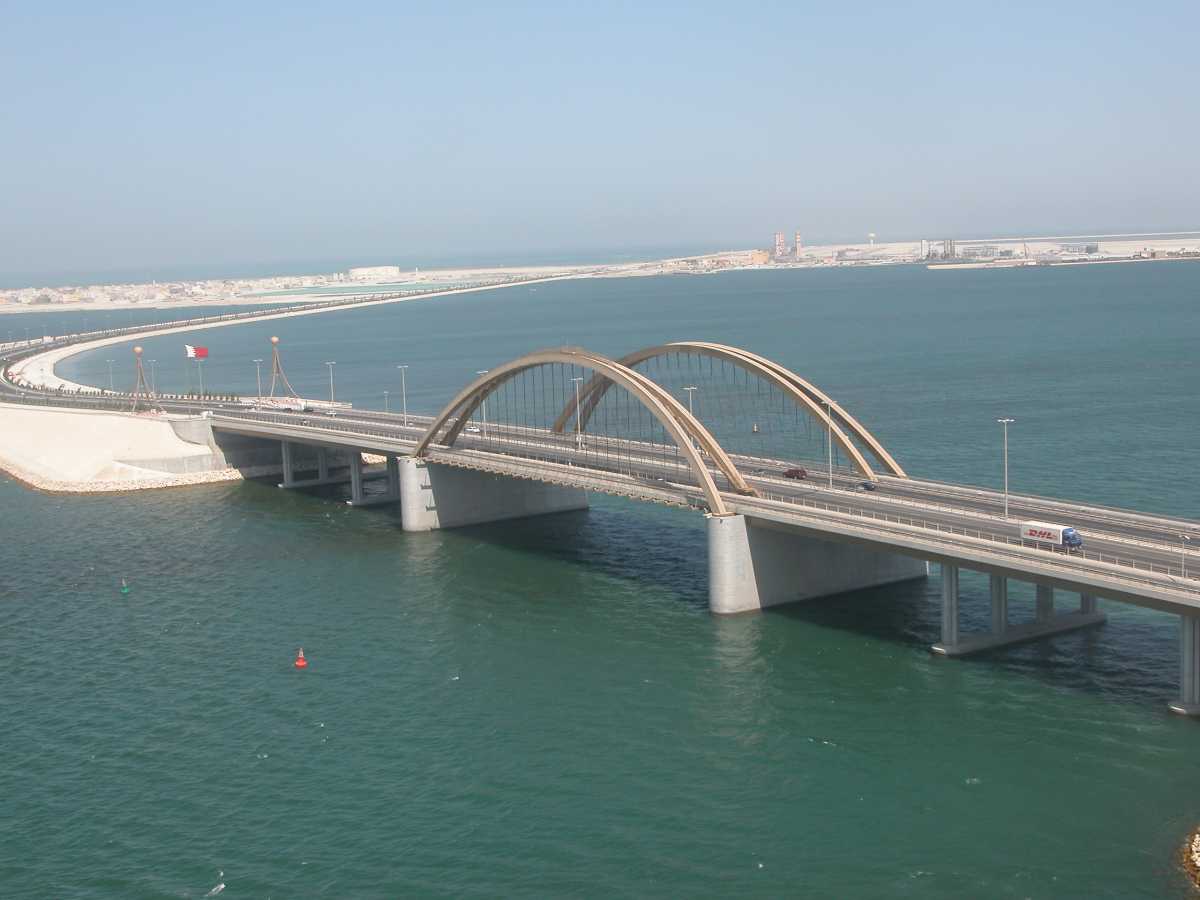 Sheikh Khalifa Bridge is also known as Saadiyat Bridge because it connects Abu Dhabi with the Saadiyat Island. The construction of this bridge has been done by Ed Zublin-Saif Bin Darwish Joint Venture which got it completed in August 2009 and handed it over to the Abu Dhabi Government on 31st August 2009 instead of the original date which was 02nd December 2009 by accelerating the work. It is a ten-lane bridge which has helped the city in reducing traffic congestion.
Connects: Abu Dhabi City to Saadiyat Island
Total Length: 1455 m
Opened for Public: 14th October 2009
5. Hodariyat Bridge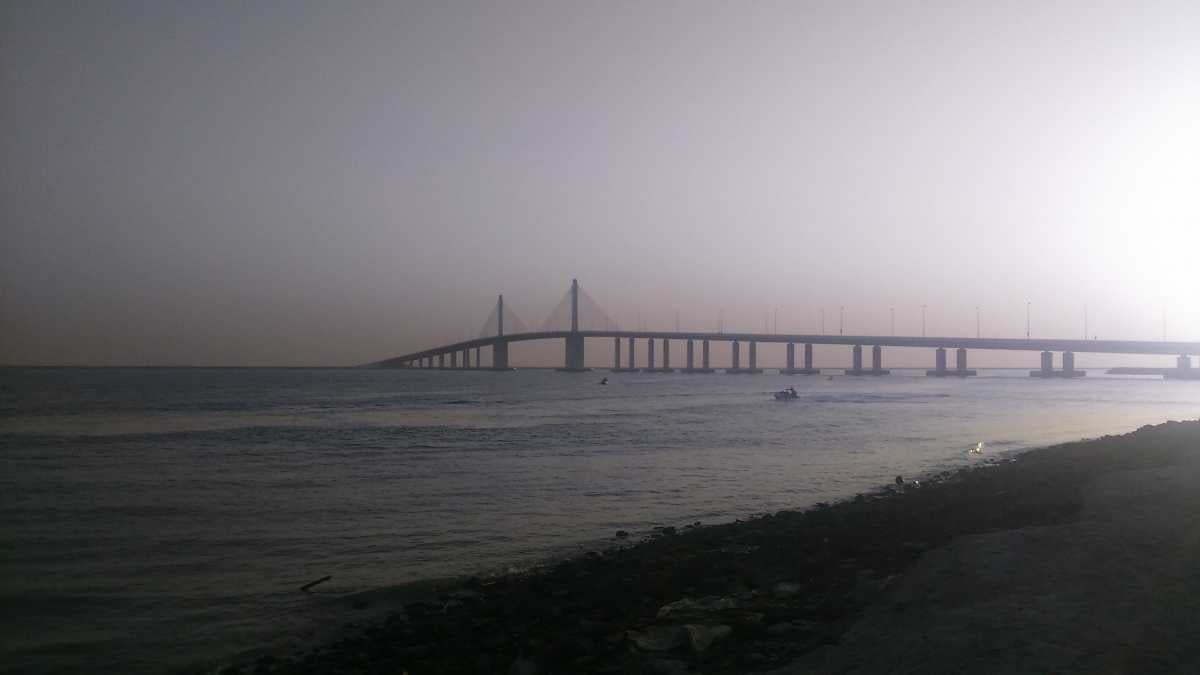 This is the largest cable-stay bridge in UAE. The construction of this bridge in Abu Dhabi is the outcome of activities performed by the joint venture of Overseas AST and VST Middle East. It involved 5 million-man hours and more than 650 workers which eventually led to its successful and early completion. This bridge allows ships to pass beneath it as a result of its higher structure. It has a total of six lanes in addition to two walkways for pedestrians. This bridge also won the Infrastructure Project of the Year Award in Dec 2012 at the CW Awards 2012.
Connects: Abu Dhabi City to Hodariyat Island
Total Length: 1300 m
Opened for Public:  May 2012
Reducing travelling time, these bridges in Abu Dhabi have led to a substantial decrease in city traffic and have improvised its economic growth. If you are planning to visit Abu Dhabi, these bridges will definitely help you in having a much more enjoyable trip as they will connect you to the Saadiyat Island, Abu Dhabi Island and Hodariyat Island which are known for their alluring natural beauty and fun activities. So, do plan to add these amazing bridges as a part of your trip to explore some more nearby places and make your holiday a memorable one.