Comprising of an archipelago of islands and a significant chunk of UAE's mainland,
Abu Dhabi
is the largest emirate in the UAE based on its landmass. The capital of the UAE and the seat of several key positions, Abu Dhabi, is steadily gaining a name for itself as a tourist hotspot. Apart from being a tourist destination, it has also become a hub for expatriates seeking work in finer positions for lucrative jobs. A haven for luxury cars, Abu Dhabi, boasts of a number unparalleled anywhere in the world. Apart from this, several art galleries have opened up in the recent past, indicating that the art scene in the emirate is growing. So here are some facts about Abu Dhabi that will give you a better insight into the beautiful Emirate.
1. Pearl trade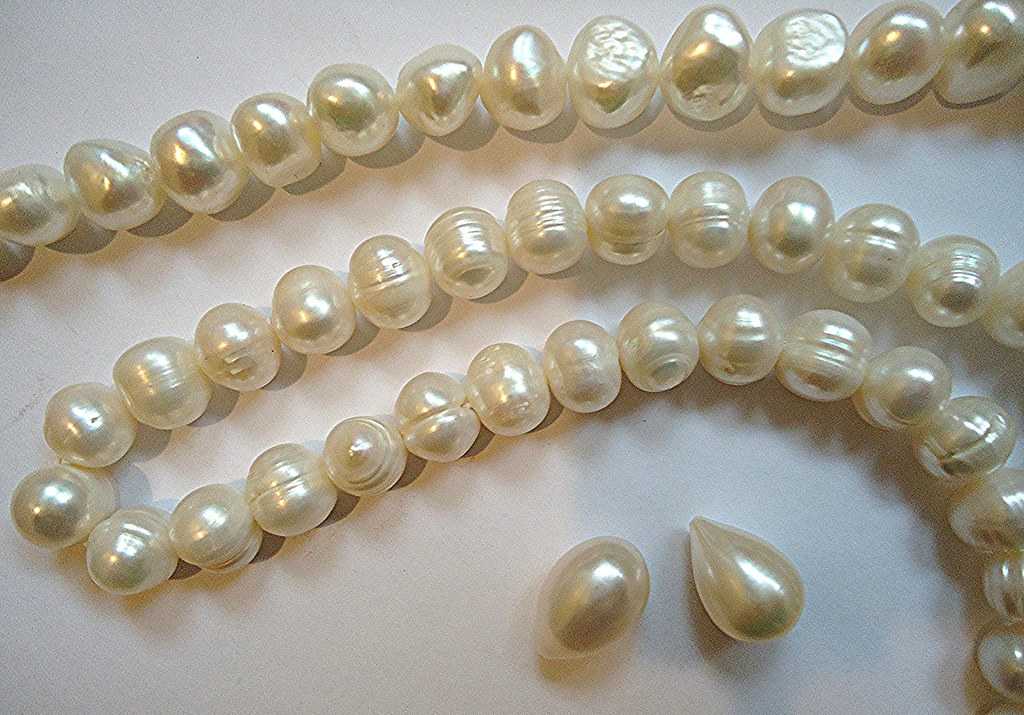 Prior to the discovery of oil fields, pearl trading, was the key industry responsible for contributing to Abu Dhabi's economy. Scouring for pearls in the Persian Gulf, divers used to dive sans any breathing equipment and used their natural lung capacity to do the needful. Following decades of successful trading, a shortage of occurrence was faced coupled along with the burgeoning commercial process of synthesising artificial pearls. Facing extinction, the industry spiralled to an all-time low and was left no longer functioning by the mid-1930s.
2. City of the Future - Masdar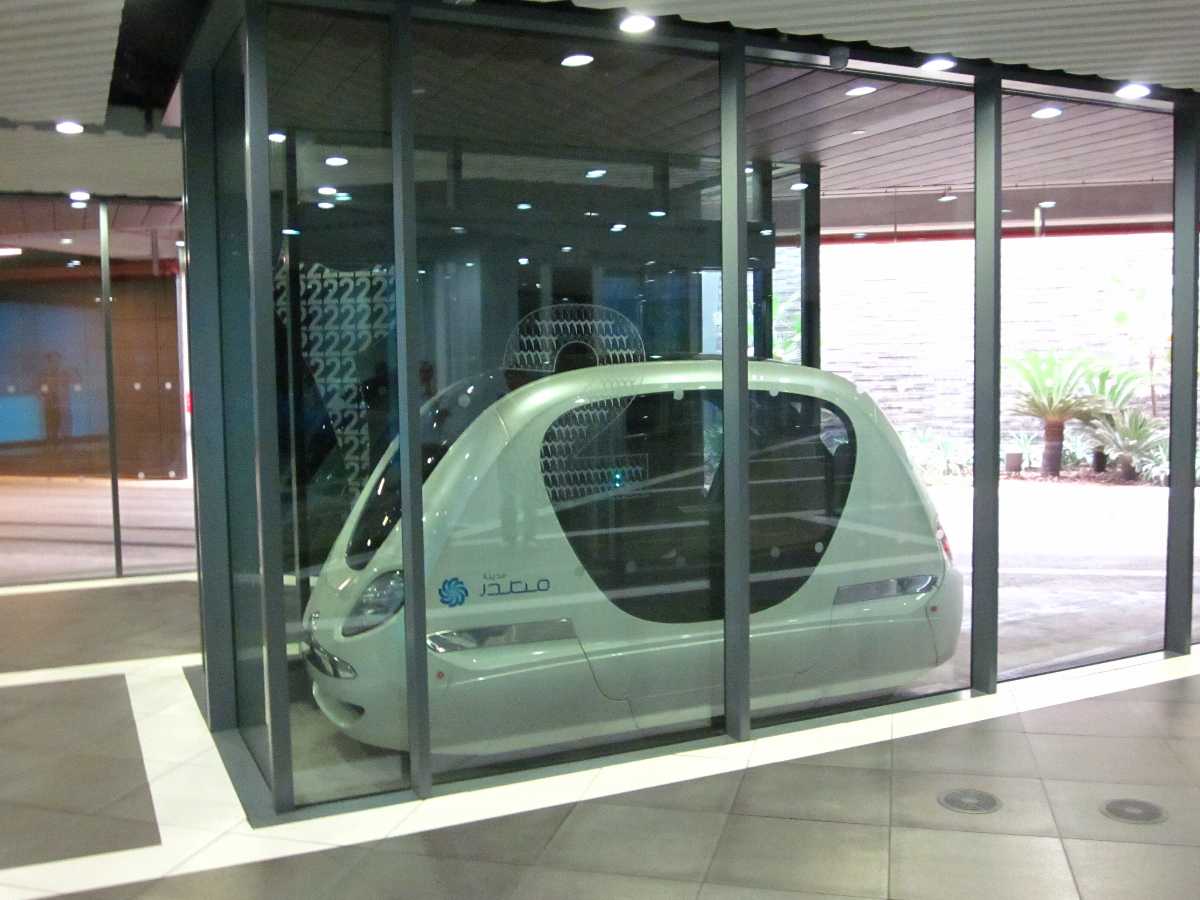 In the current world scenario, this fact about Abu Dhabi may sound ridiculous. A fully sustainable city running on renewable energy? But not here. Estimated to house around 40,000 people, this city is approximated to be completed by 2025. With the sun beating down on this middle eastern country, maximum utilisation of the resources at hand can be achieved. Several variations of solar panels, including curved ones and the normal ones used, are essential for higher energy output. Covering over 22 hectares of land, solar panels here produce whopping 17000-megawatt-hours per year, which is more than enough to power a city of this size. Hailed as 'City of the Future', this city is living proof that living on renewable resources is quite feasible and environment-friendly too. 
3. Designed by Katsuhiko Takahashi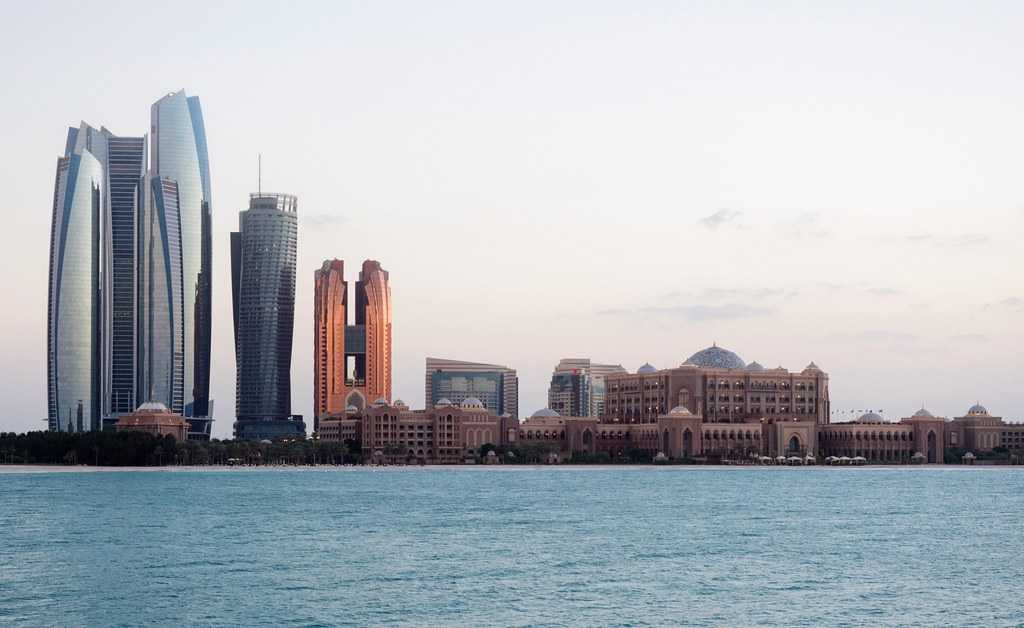 Wondering about the elegance and the seemingly impossible infrastructure of this emirate is something that every tourist mulls over. The bridges, parks, canals and infrastructure are planned miraculously with all the credit going to the Japanese architect Katsuhiko Takahashi. When the proposal of revamping the city to a world-class one was put forward, Sheikh Zayed (the then President) spearheaded the project. He worked closely with Katsuhiko Takahashi, overlooking and providing valuable insight to the project. Initially built to house over 40,000 people in 1967, the population has long since breached the upper limit with the city still being able to cater to over 120,000 citizens.  
4. The Safest City in the World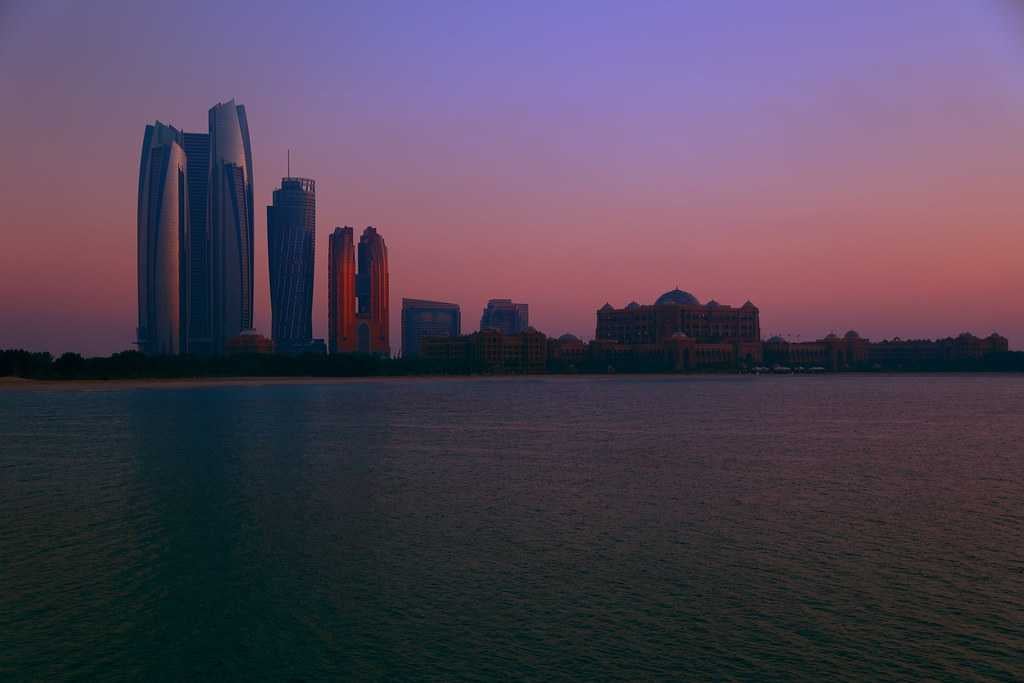 Safety of an individual, be it a citizen or a tourist, is of paramount importance and bears testament to the city's ongoing efforts, towards establishing itself as a world-renowned one.  Taking various factors into account, Abu Dhabi was consecutively ranked the safest city twice, both in 2018 and 2019. Initially securing 86.46 points out of 100 in 2018, it subsequently rose up to 88.26 in 2019; thereby shooting past 338 cities to bag the title of - 'The Safest city in the World'.
5. Extravagant Cars Constituting the Police Force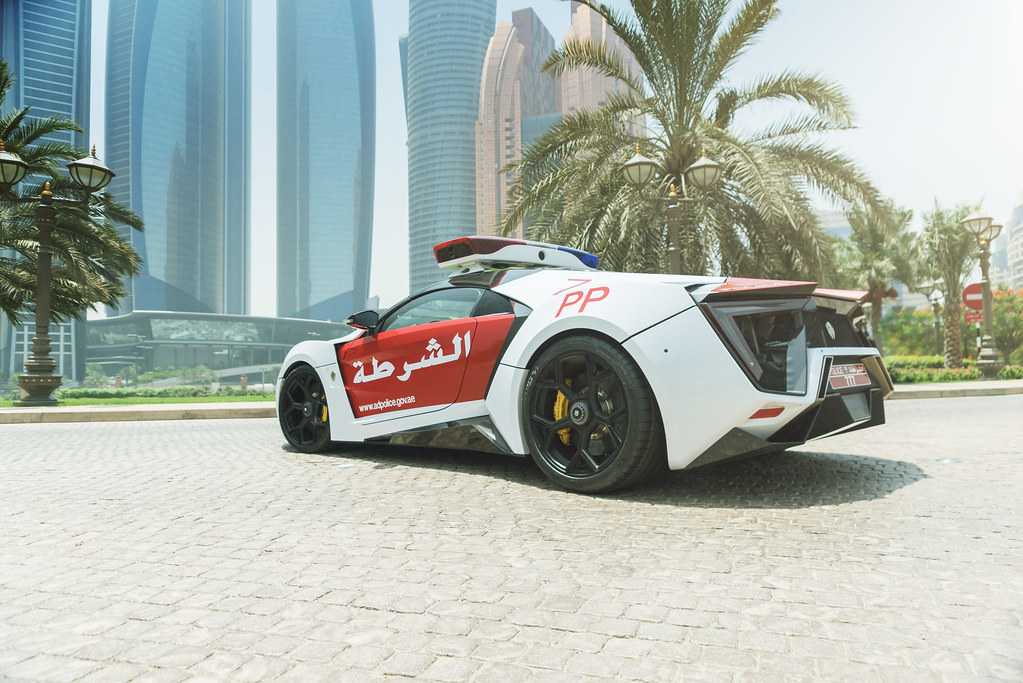 This fact about Abu Dhabi would make you want to look out for the police unlike the scenario with any other country. With the law enforcement agencies working round the clock and keeping their guard high up, the Abu Dhabi police department excels at doing what they are known for. To help them capture criminals and serial offenders, they have been provided with luxury sports cars to cruise around and tackle high-speed chases by the government. The cars comprise of the Lamborghini, Ferrari, Rolls Royce, Nissan GTR and the exceptional Lykan hyper sport. These cars are painted in white coupled with maroon, bearing the royal symbol of Abu Dhabi.
6. Medical Tourism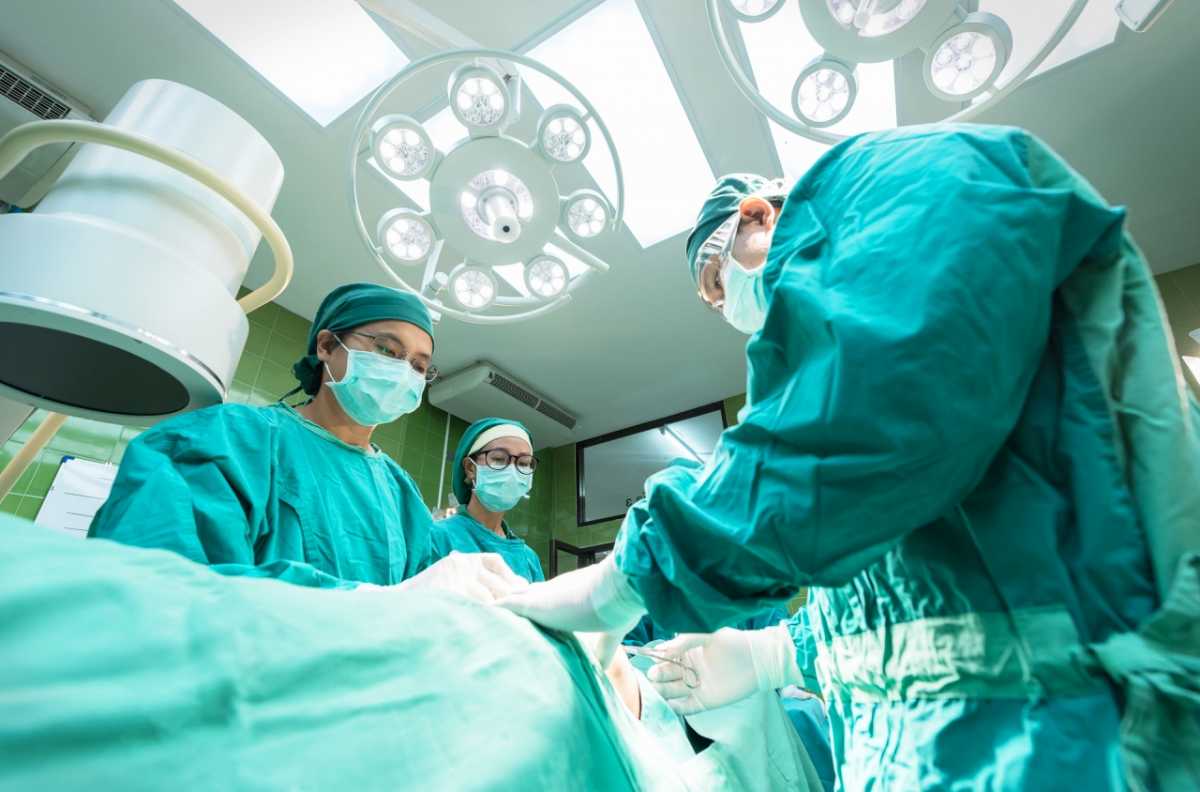 With efforts being vested in to diversify its GDP, Abu Dhabi has been exploring various avenues and intends to transform itself into a major hub for medical tourism. New policies being drafted in its favour, lay down the guidelines which one should abide by and dictate the procedures to be followed. While there is a bit of fine-tuning left to be done, the process of hiring world-class doctors and upgrading hospitals alongside constructing new ones has kicked off. Apart from this, various tourism programs are being revamped, keeping a patient's needs in mind to suit their visit to the emirate. Bound to attract loads of people, Abu Dhabi is soon going to become the answer to one's medical crisis. 
7. Grand Prix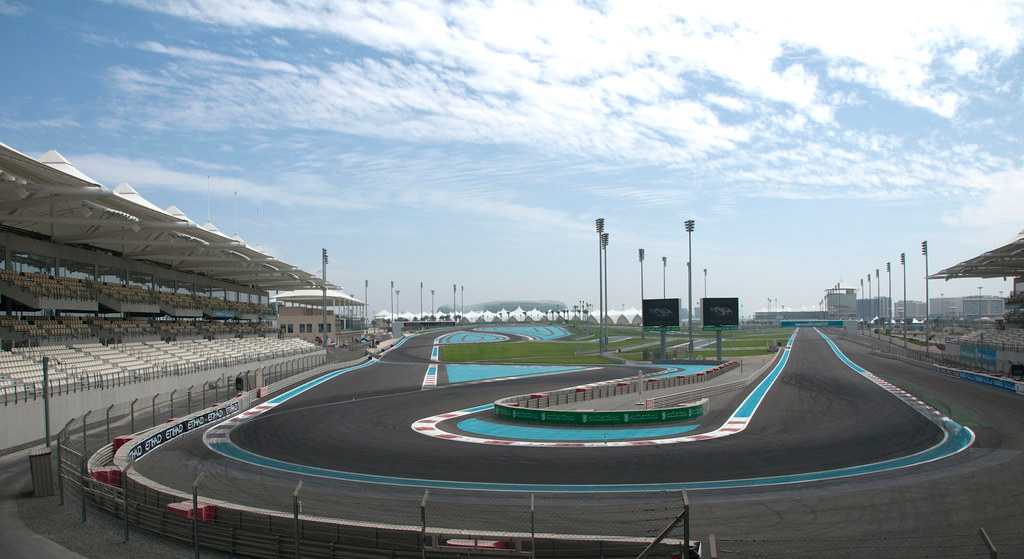 Also known as the Formula One or F1 races, these races are famed to have taken place in countries having race tracks which fit the bill. With Abu Dhabi bagging the rights to hold a race from every season in the country, spectators are known for flocking the races scheduled to be held here. Situated on an island, the Yas Marina track is a state of the art race track capable of several feats and known for its impeccable track achievements. 
Never in the history of Grand Prix, has a race been held during the evening. However, all this changed in November 2008. Fully equipped with floodlights capable of blinding one, the races here took place during the evening with the floodlights being turned on to illuminate the track.
8. Ferrari World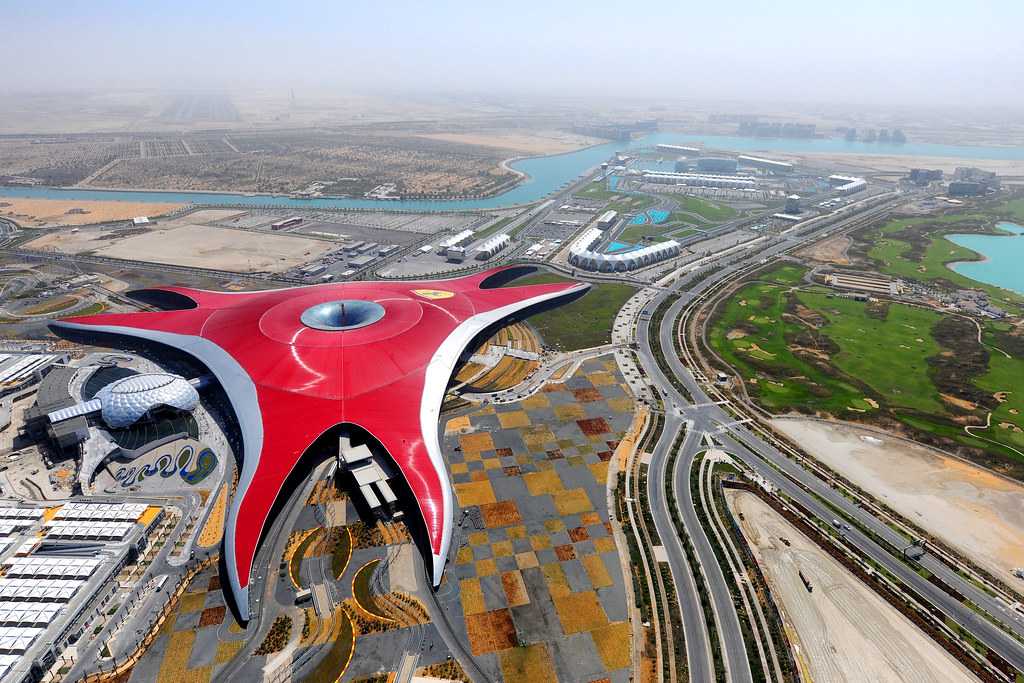 This fact about Abu Dhabi is for automobile enthusiasts. Opened in 2010, this theme park was devoted to the brand, which started it all - Ferrari. Various rides in the park have been lauded for their versatility and out of the box design. Encountering twists on the track in mid-air and reaching breakneck speeds is not an uncommon feat achieved here. 'Formula Rossa', hailed as the world's fastest roller coaster, spans over 2.2 kms and is more than capable of reaching speeds over 240 kmph. Alongside this, there are several banners hung throughout the park which speak of Ferrari's history and its journey towards dominating the luxury sports cars sector.
9. Sheikh Zayed Grand Mosque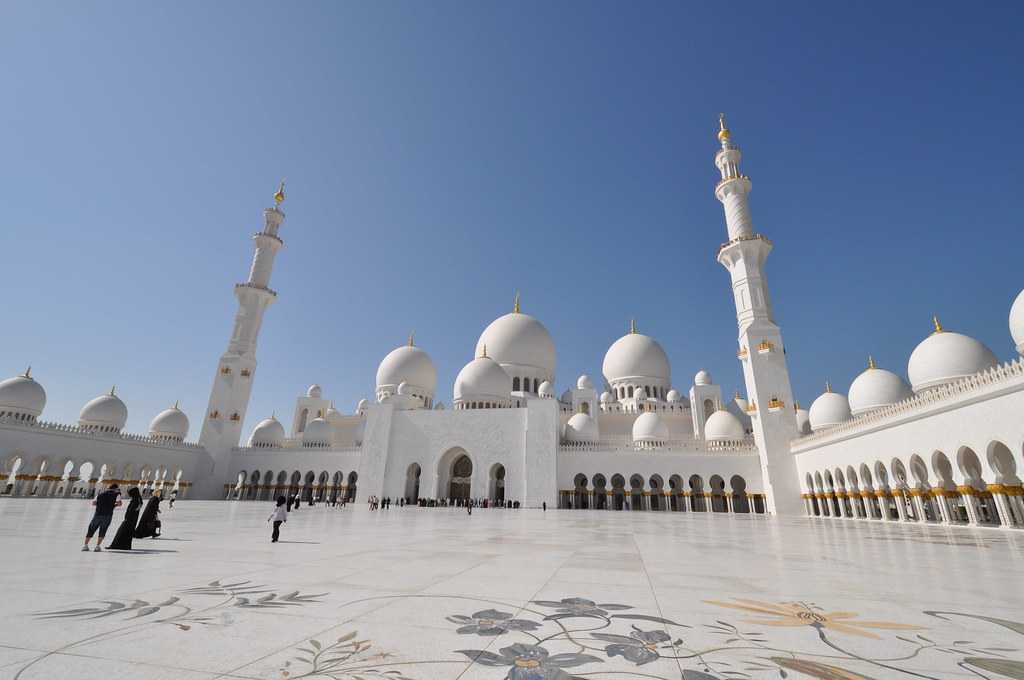 Established in 2007, this grand mosque was built by Sheikh Zayed bin Sultan Al Nahyan. At the height of its occupancy (during Eid), it is said to house over 41,000 worshippers. In addition to this, it also has the world's largest carpet and seven remarkable chandeliers, from which one used to hold a title in the Guinness book of world records. The carpet spreads for around 60,570 sq feet and weighs 35 tons. Inspired by several mosques around the world, its primary source of inspiration was the Abu Al-Abbas Al-Mursi mosque. 
10. Pope Visited Abu Dhabi
Visited by the Pope in early 2019, celebrations were held across the globe with the event being marked as an earth-shattering one. In a first of its kind move, with either side attempting fostering a new friendship, the pontiff was invited to preach a sermon and hold a mass in the famed city. Attended by people from various cultural backgrounds, the Pope taught about god's love and advocated for greater cooperation from both sides. The versatility of the event led to it being lauded by several countries for promoting intercultural harmony and taking another step at maintaining global peace.
11. Air-conditioned Bus Stops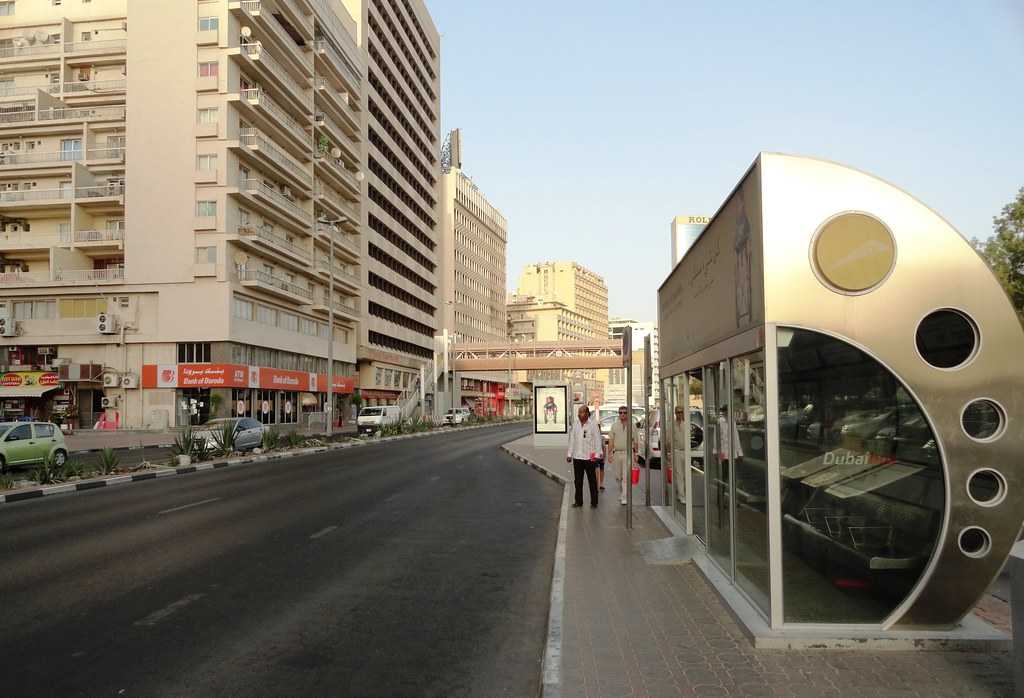 This is a fact about Abu Dhabi that many people are oblivious of. In the sweltering heat of Abu Dhabi, with temperatures steadily inching towards the upper end of the mercury bulb, these air-conditioned bus stops offer some respite to travellers and on goers. Fitted with air conditioners, seats and see-through glass panes from top to bottom, these can be easily spotted in the hustle-bustle of the city. Plans to construct several such bus stops have been announced, with only 100 of them currently in existence. 
12. Chrysler Building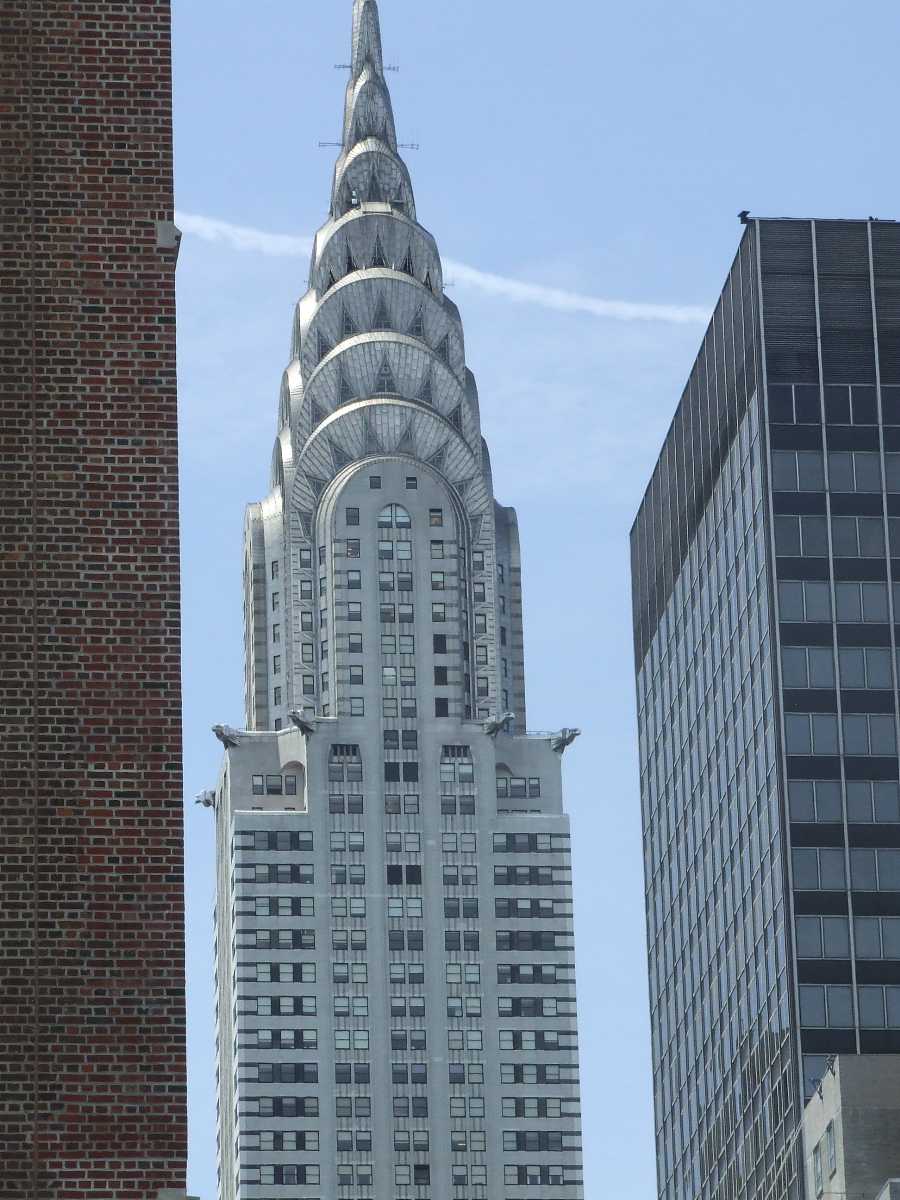 Dominating New York's skyline for decades, this iconic building was acquired by Abu Dhabi for a whopping 800 million dollars in 2008. Considered as a stunning example of Art Deco architecture, it once held the record for the tallest building in the world with its spire alone covering a jaw-dropping distance of 37 metres. After a gap of ten years, it was again put up for sale in 2019. 
13. Wacky Buildings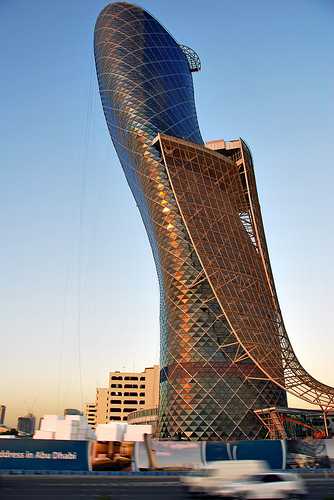 Exceeding expectations and shattering records, the wacky structures of Abu Dhabi have gone on to prove time and again that the sky's the limit.  Dubbed as an 'innovative skyline', they charm one with their fantastic design and near-impossible structures.
Etihad Towers
, Leaning Tower of Abu Dhabi, Emirates hotel, the Louvre, Aldar headquarters are some of them to name a few.
14. The Highest Number of Humpback Dolphins
To the wildlife and marine enthusiasts, this fact about Abu Dhabi may interest you. Home to the most significant number of Indian humpback dolphins, the coastal waters of Abu Dhabi provide a conducive environment and favourable conditions for them to thrive in. Estimates say that a cumulative total of 2000 dolphins inhabit these waters, which is the highest for this species. Various factors which pose as a threat to them have been assessed and taken care of. Apart from Abu Dhabi, they can also be found in
Kenya
,
South Africa
and
Mozambique
.
15. Liquor License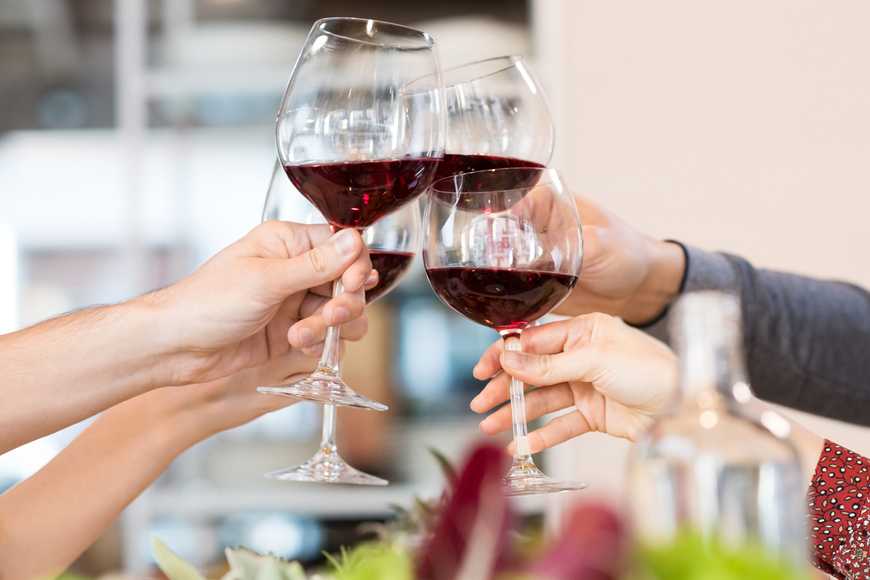 When it comes to actual alcohol being sold in the emirate; the government has framed a set of stringent laws which are meant to be followed down to the very letter. Breaking these laws equals to going against the Islamic code of conduct which elicits a swift response comprising of penalty inclusive of prison and a hefty fine. 
Alcohol is usually served by five-star hotels and restaurants who possess a valid license.
16. Diverse Workforce
Accounting for an enormous majority of workers hailing from several Asian countries, Abu Dhabi's workforce goes on to prove the saying - 'unity in diversity'. People from various backgrounds migrate along several others to make a living and lead a better life. Half or more of what they earn goes back to their houses to ease their families burden. 
Fun fact
- More than half of Oman's workforce comprises of Indians.
17. Oil Exports
Abu Dhabi ranks quite high in the list of exporters of oil. It sits atop a vast oil reserve that is bound to last for a couple of centuries. Abu Dhabi's GDP is mainly contributed to by this and the ever-growing tourism industry. All the expenses of the emirate are covered and tended to by this. This aims to get their citizens loads of incentives, including the exclusion of taxes.
18. Largest Desert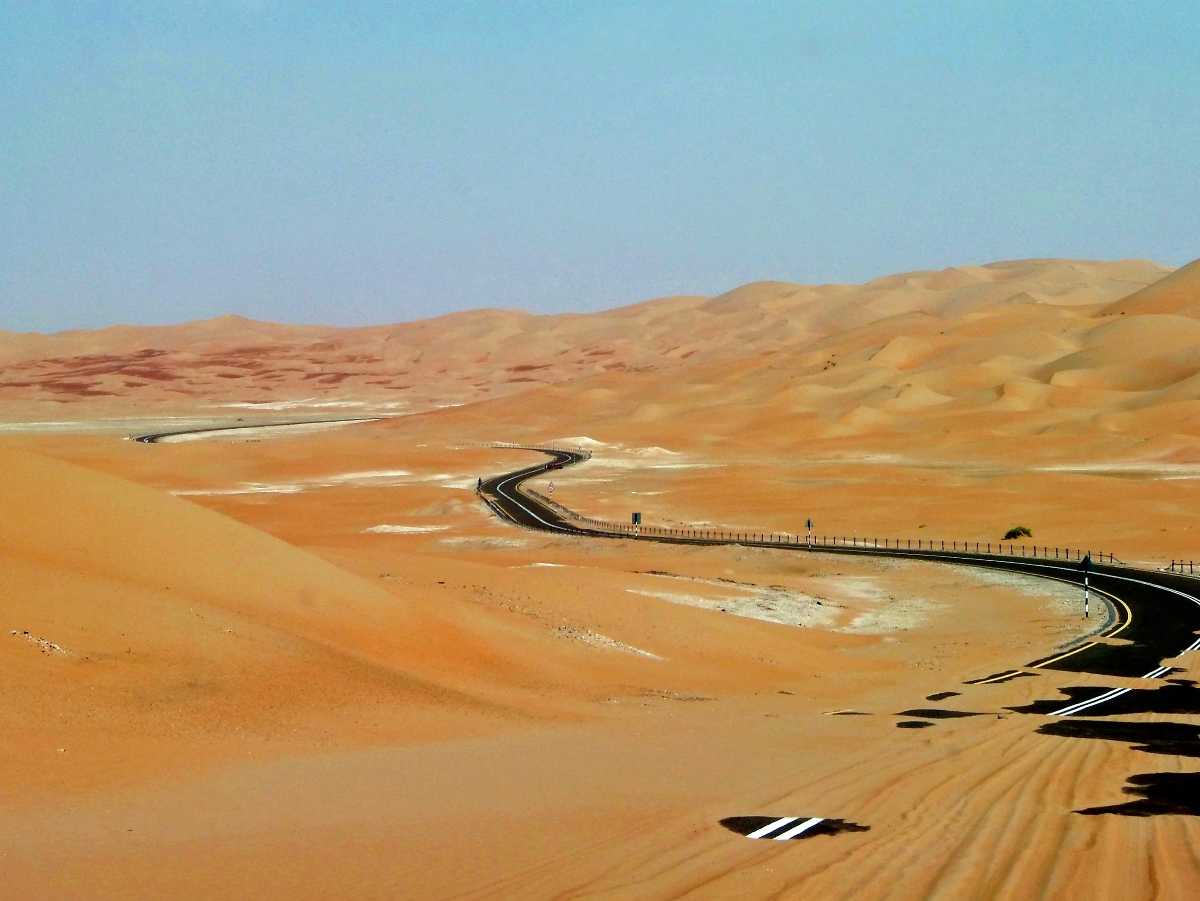 Shot to fame by the late explorer Wilfred Thesiger in 1950, this remarkable location holds the record for the world's largest contiguous desert. Spanning over 1,000 kms, all one can see is dunes stretching out for as far as the eye can see. Housing a significant patch of the desert, Abu Dhabi boasts of this unfathomable feat. It is a lush city coexisting along with an uninhabitable desert! Ascertained that the desert was infested with rivers two millennia ago, it is currently frequented by adventurers and tourists who seek to derive some thrill from it.
19. Gold Dispensing ATM's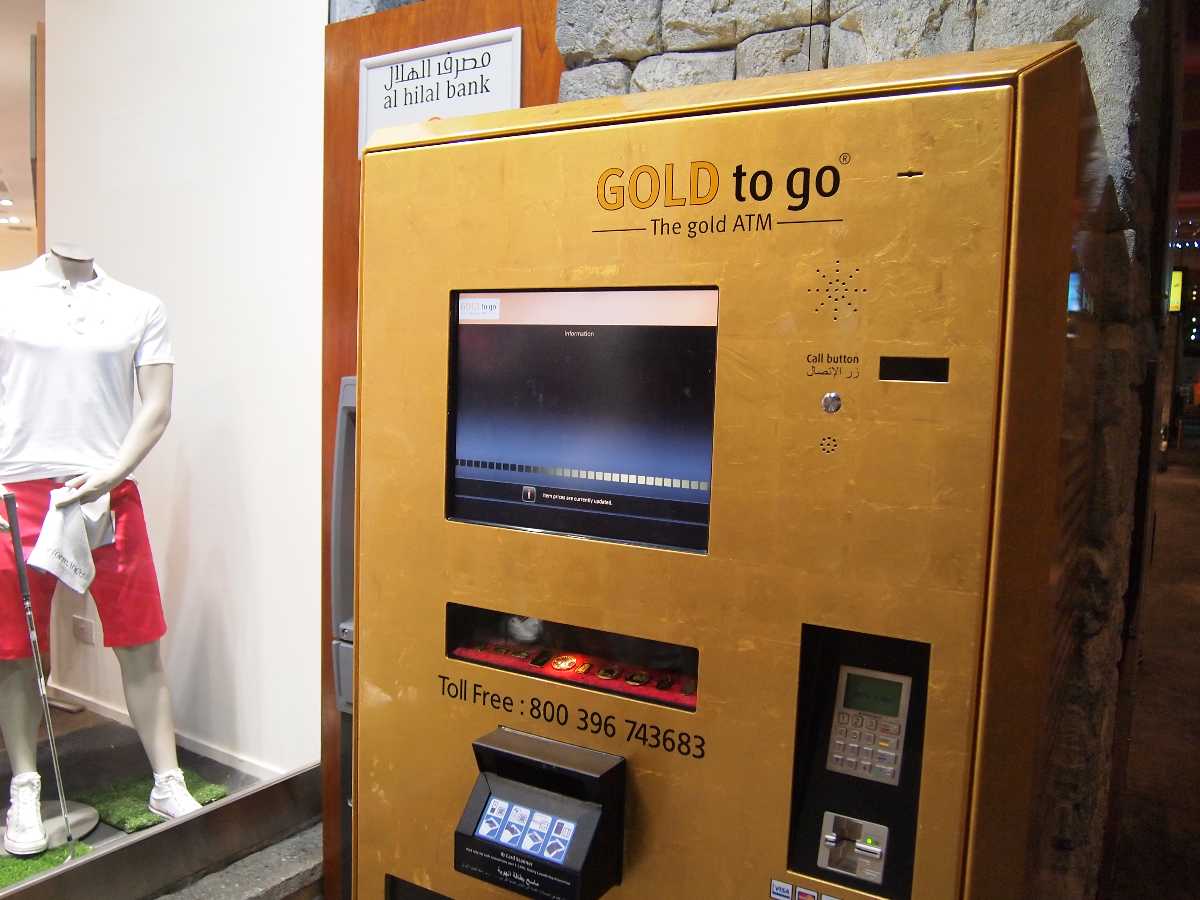 Now this fact about Abu Dhabi really represents how rich the Emirates truly is. The sheer opulence of the citizens of Abu Dhabi is exhibited through this machine unavailable anywhere. After many areas in Abu Dhabi were identified to have a heavy influx of businesspeople, kiosk type vending machines meant to dispense gold bars were installed. The choices selected, dirhams are fed into the computer through a slot mainly meant for this. Once all the notes have been accepted, the gold bar is dispensed in a box along with the receipt of the transaction.
20. Yas Hotel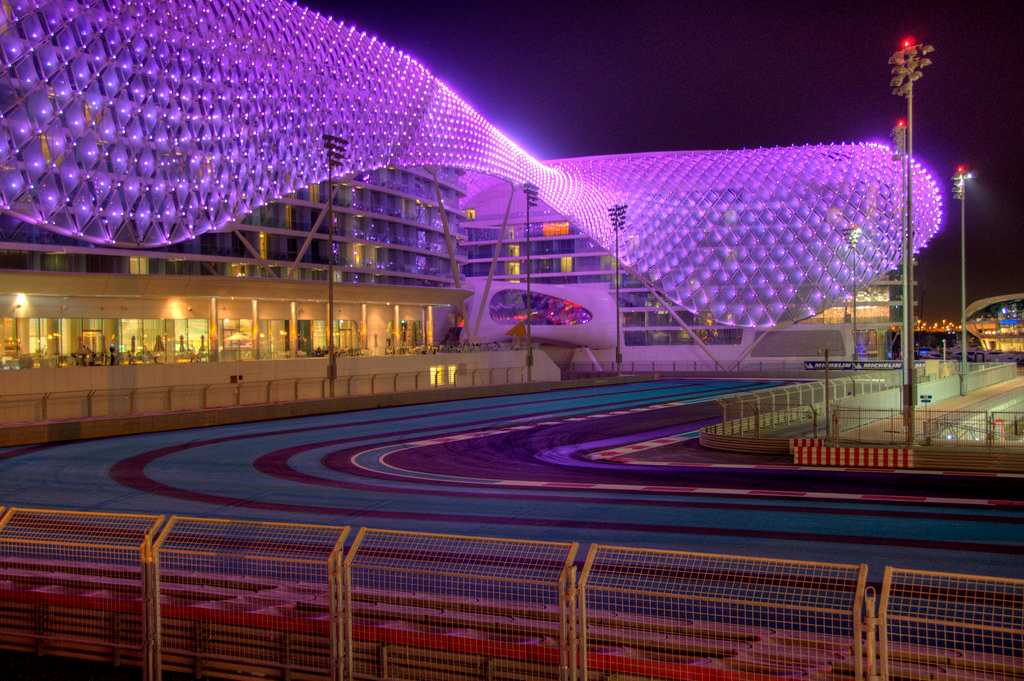 Looked after a team of experienced window cleaners, the Yas hotel has a total of 5,056 windows making up for its exterior facade. The cleaners facing a difficult task, descend from the top with a rope coiled around their waist, carrying the required materials and get to work. Washed once every year, it takes about a month for the entire facade to be made look sparkling clean. 
21. World's Most Expensive License Plate Owned by an Emirati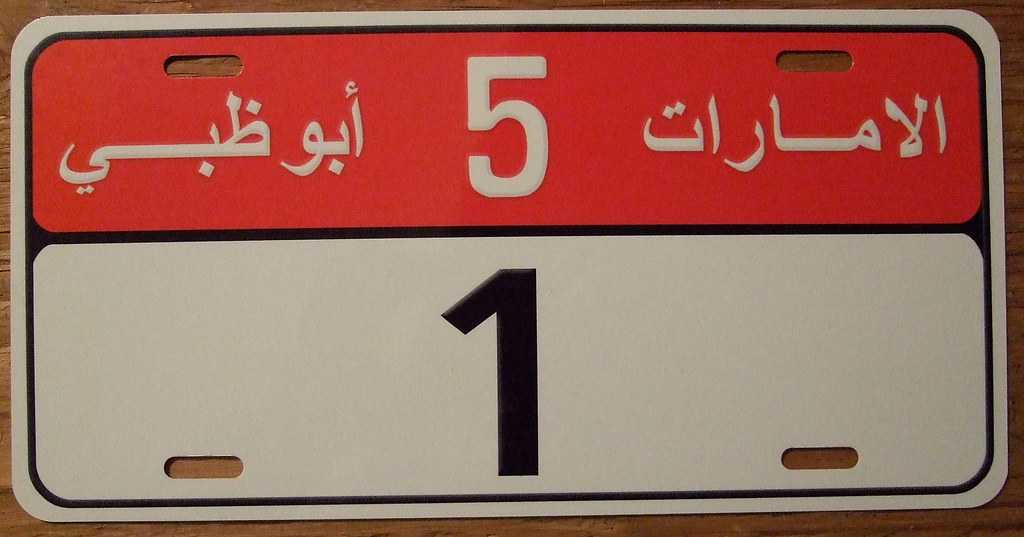 Fueled by a passion for owning all the rarest license plates, Saeed Abdul Ghafour Khouri set the world record by paying a whopping 14.3 million dollars for it. Bearing the digit '1', this license plate sits on his sportscar adorning it and bears testament to his affluent position in the society. Keep your eyes peeled out for this car, plying down the street!
These are some of the facts about Abu Dhabi that you can marvel at while contemplating your visit to this emirate. Enjoy your visit!