Contrary to popular belief about the Middle East, the nightlife in Abu Dhabi is thrilling and you will be spoiled for choice. Escape the boring routine of the day to enjoy the exciting nightlife of Abu Dhabi, especially on Wednesdays and Fridays when these places see the most crowds. From British-themed pubs to the most happening nightclubs with heart-thumping music, this city has it all! 
1. Butcher & Still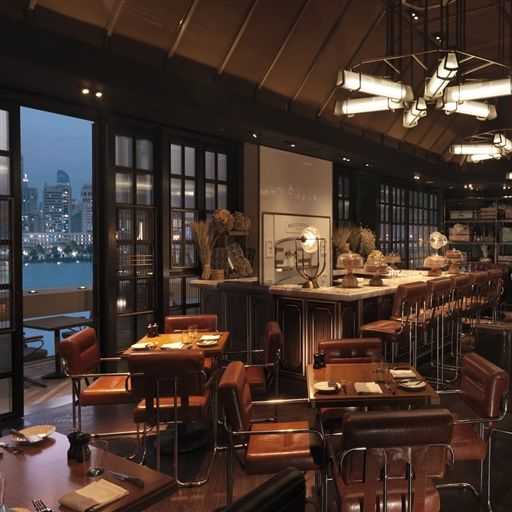 This steakhouse at the Four Seasons has a gorgeous speakeasy interior and a laid-back ambience that makes you want to spend hours there. They boast of well-cooked meats and Prohibition-era cocktails (some of which are served with cracked ice and smoke on the table) that contribute to an amazing bar experience. Although a dress code isn't enforced, it's a good idea to bring out the smart casuals for this night out.
Cost for two: AED 450
Timing: 4:00 PM TO 2:00 AM 
2. Relax @ 12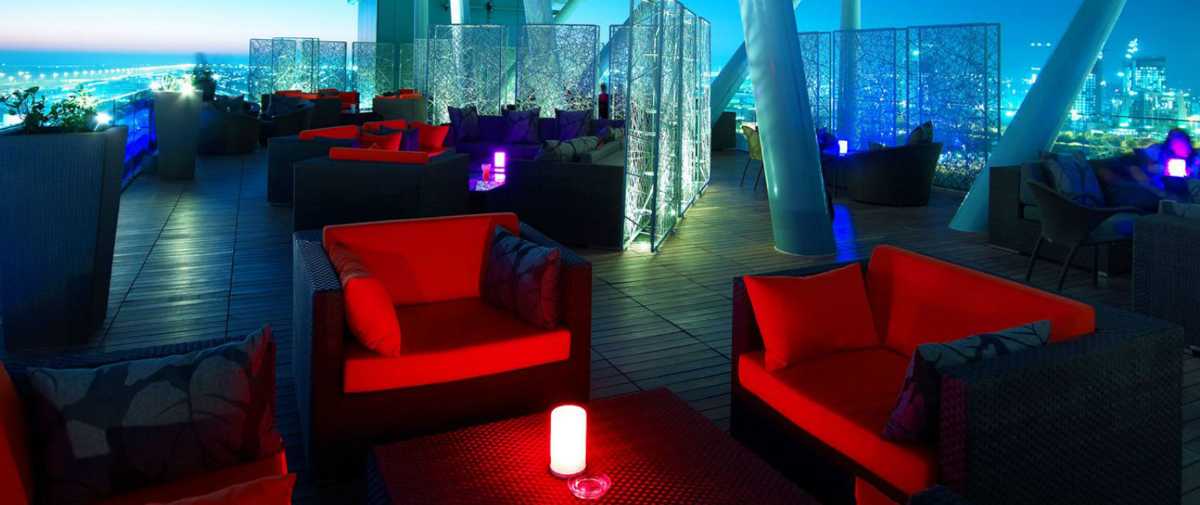 This sleek bar offers a wonderful rooftop view of the city of Abu Dhabi. It is located at Alof Hotel near Abu Dhabi National Exhibition Centre. Not only can you get great cocktails, but they have a tempting sushi menu and hookah services as well. It's a cosy bar to enjoy your nightlife in Abu Dhabi with some drinks in the fresh air.
Cost for two: AED 350
Timing: 5:00 PM to 2:00 AM
3. PJ O Reilley's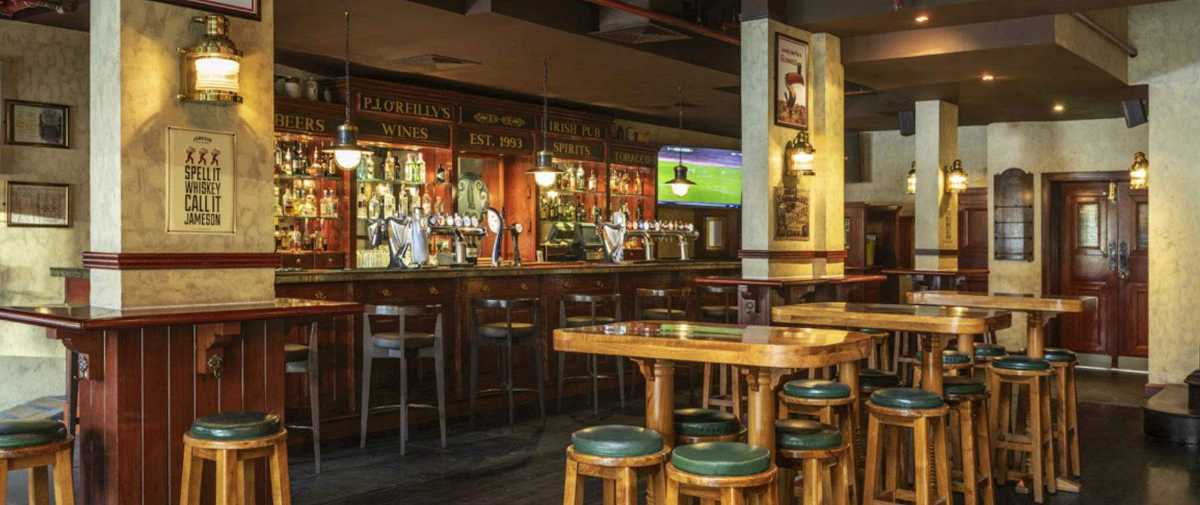 This bar at the Le Royal Meridien is known for its Irish theme and chilled ambience. They have a DJ in the nights and live music in the evenings that set the mood for a good time. Their Friday family picnic brunches, in particular, are enjoyed by all. Don't forget to try out the chicken wings and seafood offerings here!
Cost for two: AED 300
Timing: 12:00 PM to 1:30 AM
4. The Jazz Bar
The Jazz Bar and Dining was Time Out Abu Dhabi Nightlife's Best Live Music Venue winner in 2017. Located at Hilton Abu Dhabi, this bar has a great menu of seafood and steak that'll satisfy those taste buds along with chilled beers that are AED 40 per pint. Come here for good food and stay for the foot-tapping live music by their house band called DNA.
Cost for two: AED 400
Timings: 7:00 PM to 2:00 AM
5. Mood Indigo
This bar at Novotel Hotel City Centre has a menu of finger-food but a wide range of appealing cocktails. They're considered a wonderful jazz bar for their live music on Friday nights with a piano trio. It's even got some of the cheapest beer prices in the city. Their low-key jazz ambience is further highlighted by their dark wood interiors and mood lighting.
Cost for two: AED 300
Timings: 12:00 PM to 2:00 AM
6. Oceana Restaurant and Grill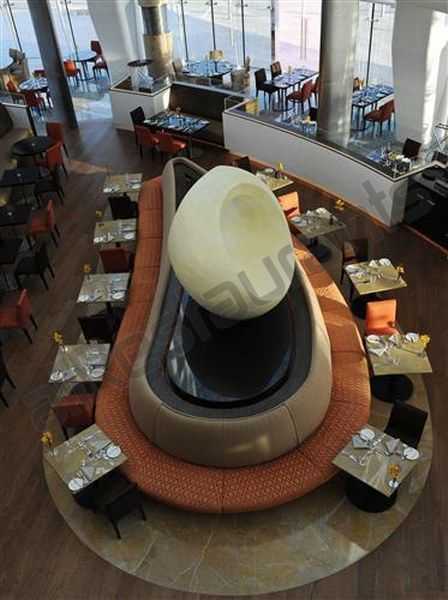 Oceana Restaurant and Grill, as the name suggests, is best known for their seafood offerings. They have a great breakfast buffet with glass windows that overlook the bustling city of Abu Dhabi. They have sleek interiors in a white-and-beige colour scheme at their location in Hilton Capital Grand. Their bar menu has some great offerings of beer, making it a popular location for lunch between work hours and also a place where office goers spend their nightlife in Abu Dhabi. Keep in mind their timings as it isn't the location for a late night of drinking.
Cost for two: AED 200
Timings: 6:00 AM to 10:30 AM, 12:30 PM to 3:30 pm, 7:00 PM to 11:30 PM 
7. Stills
This bar at Crowne Plaza has the unique offer of men's nights on Saturdays and Sundays, making it a great place for boy's nights out. They have a European menu with delicious grills to go with your well-mixed cocktails. Once the sun sets, the DJ's live music makes this place a fun location to spend a night of drinks and dancing. Admittedly, the prices are on the higher side than most bars.
Cost for two: AED 500
Timing: 3:00 PM to 1:00 AM
8. Ray's Bar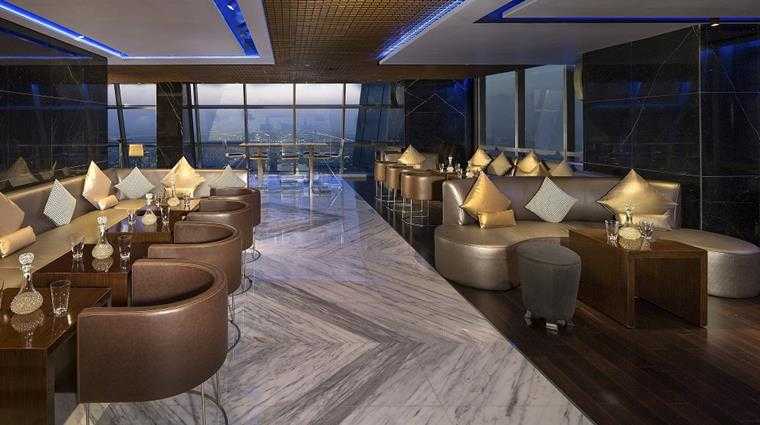 Ray's Bar is a very popular place to drink and dance the night away! It can be found at Jumeirah at Etihad Towers and provides an exhilarating view of the city's skyline from the 62nd floor. In fact, they won the Time Out Award for 'Best Bar With A View' in 2017. They have a billiards table and top-notch cocktails to assure a lovely evening. They're particular about their dress code though, so don't forget to dress for the occasion.
Cost for two: AED 400
Timings: 5:00 PM to 3:00 AM 
9. Cooper's
Considered one of the better pubs for nightlife in Abu Dhabi, perfect to just sit down, enjoy a beer and good conversation, Cooper's is styled like a British pub. It can be found at Park Rotana and Park Arjaan by Rotana. They screen sporting events that bring in huge crowds on match days, and it certainly helps that their beers come at great prices. Their finger food includes calamari, chicken wings and curly fries that pair well with those chilled beers.
Cost for two: AED 350
Timings: 12:00 PM to 2:30 AM
10. Sax Club
This club in Le Royal Meridien has theme nights like Lebanese weekend that provide great music to those who love to break a sweat on the dancefloor. Renovated in 2012, their sound system and ambience have become better than ever. Their timings assure clubbing into the wee hours of the morning. Their ladies nights on Mondays and Wednesdays are legendary. Getting in can sometimes get tricky and they follow a smart-chic dress code so make sure to dress well!
Cost for two: AED 400
Timings: 7:00 PM to 3:30 AM
11. Blue Bar
As the name suggests, this bar has a neon blue aesthetic that lights up against the night sky. Their long bar extends along one side of the room while the glass wall on your other side celebrates the twinkling lights of Abu Dhabi nightlife. Their assortment of delicious cocktails is highly recommended by all. Do visit Blue Bar at Hilton Capital Grand for a low-key night of dinner and drinks.
Cost for two:  AED 250
Timings: 7:00 PM to 2:00 AM 
12. Manhattan Lounge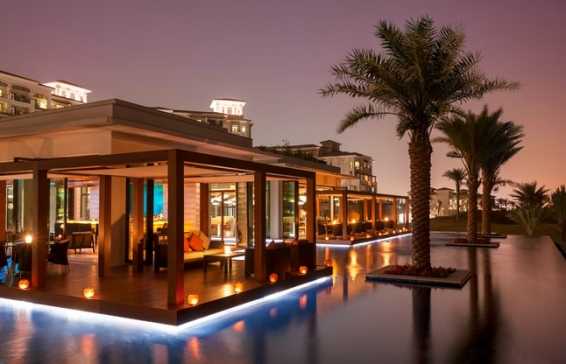 This lounge at St Regis Saadiyat Island Resort offers a luxurious dining and drinking experience in Abu Dhabi. Their location beside Saadiyat Beach promises a cool breeze throughout the night as you sip their well-mixed cocktails and it's a wonderful location for groups. Their late timings, too, add to their nightlife appeal. A pint of beer here is priced at AED 60.
Cost for two: AED 500
Timings: 5:00 PM to 2:30 AM
13. The Captain's Arms
The Captain's Arms at Le Meridien Village has a beautiful location with a fun atmosphere and good music. They serve burgers,  pizzas, and British dishes like bangers and mash and Guinness Pie. Note that their service is a little slow, so don't expect to get your food and drinks in a hurry. But when you are served, the drinks are well-made. Their beer is priced quite reasonably hence making it an ideal place to go to experience nightlife in Abu Dhabi at more affordable prices.
Cost for two: AED 250
Timings: 3:00 PM to 1:00 AM
14. Brauhaus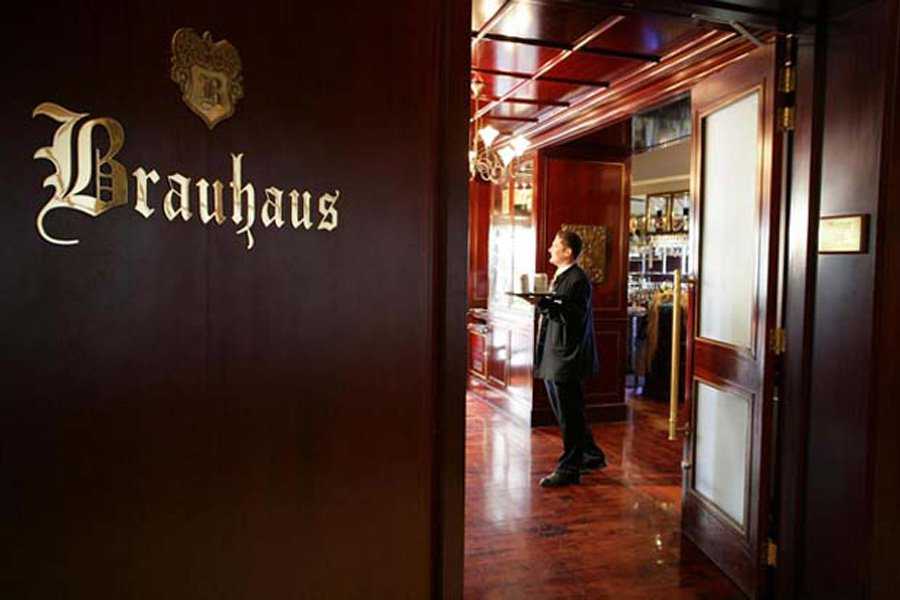 Brauhaus at Beach Rotana is known for their German cuisine mixed with their wonderful range of German draft beers. It's a space for casual dining with a laid-back pub feel to spend a calming evening with friends. Try out their German pork selections and their sausage platter while chugging their cold, cold beers.
Cost for two: AED 350
Timings: 12:00 PM to 1:00 AM
15. Rock Bottom Café
This bar at Al Diar Capital Hotel on Mina Street offers a great American drinking experience. Their menu has American fast food dishes like hot dogs while their drinks are American classics. A pint of beer costs around AED 35 here and their live entertainment makes dinner and drinks far more interesting. Ladies night takes places between 8 PM and 9:30 PM every night!
Cost for two: AED 300
Timings: 12:00 PM to 3:30 AM
Things to Remember For Nightlife in Abu Dhabi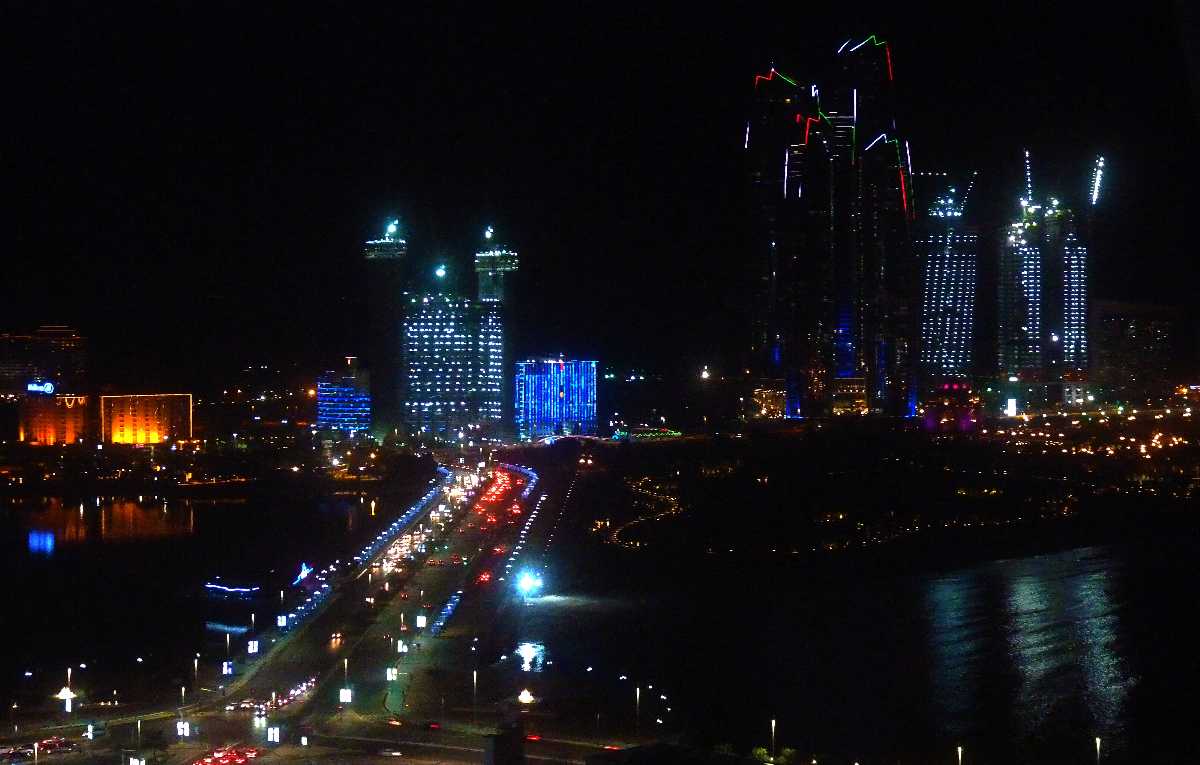 Non-Muslim residents are required to have a liquor license in order to buy and consume alcohol, although this is rarely asked. Tourists on a visitor's visa to the UAE are exempt from this requirement.
There are plenty of bars and nightclubs available in the country's posh hotels, but keep in mind that the costs are therefore higher.
These places enforce dress codes such as no sandals or flip-flops.
Public intoxication is against the law. While leaving the bar, it's best to take your taxi straight to your hotel as wandering the streets after consuming liquor is not permitted. Although it goes without saying, this extends to drinking and driving as well.

As long as these tips are kept in mind, the nightlife in Abu Dhabi promises a wonderful time!