With a local cuisine rich in meats like chicken, lamb, and seafood,
Abu Dhabi
's food landscape was once a difficult place for vegetarians to navigate. Where could they get a good no-meat meal? However, with the influx of expats in the UAE and a rising trend towards healthier eating, the city is now teeming with both pure-veg restaurants and delicious vegetarian options for non-meat eaters of Abu Dhabi. Some restaurants even offer vegan options for those with dairy-free diets.
Here's a line-up of the 12 vegetarian restaurants in Abu Dhabi for vegetarians to grab a bite:
1. Indian by Nature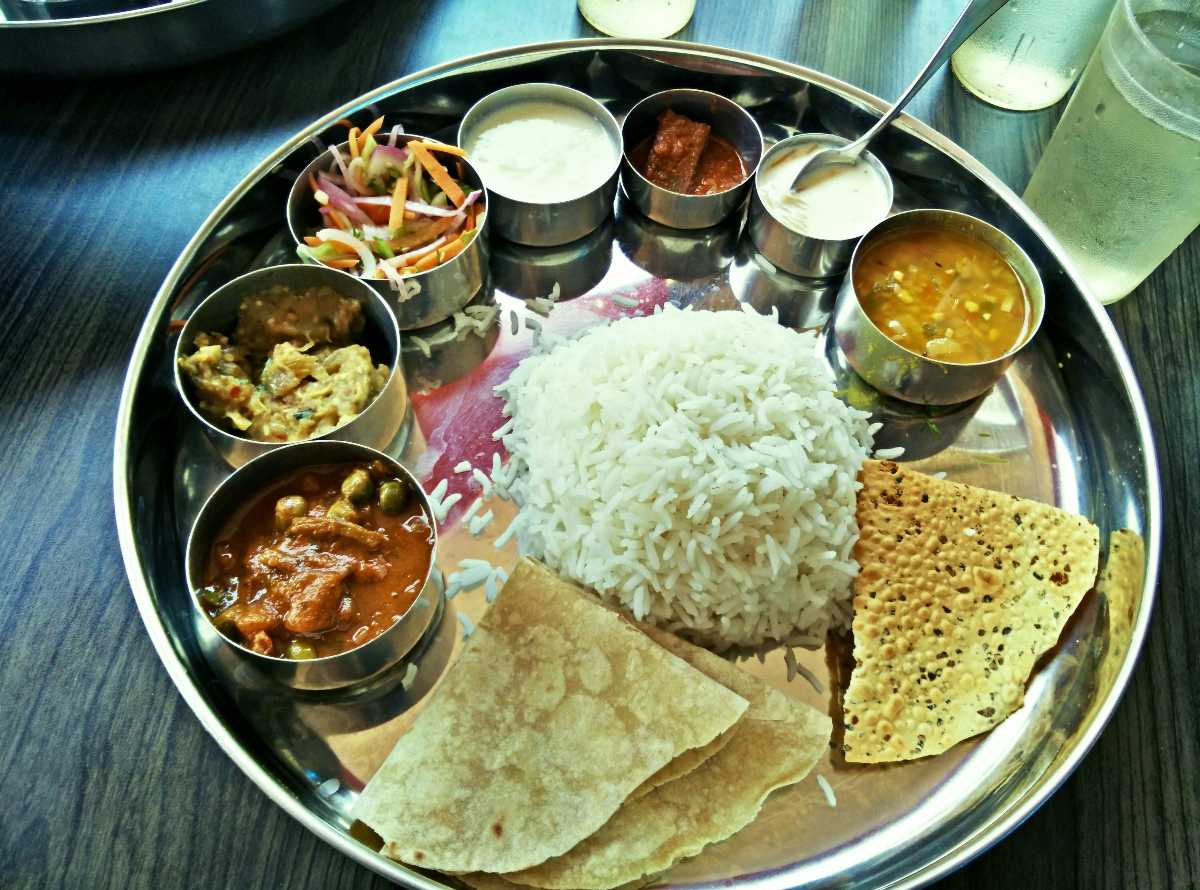 As the name suggests, this restaurant specializes in serving scrumptious Indian food. You can find this restaurant in both Najda and Al Markaziya. They're known for their great thalis and chaats and dessert options like jalebis and mango kulfis. With a pure-veg menu, they're the first restaurant in Abu Dhabi to offer an all-veg iftar buffet. For Dh 42, you can munch on their ever-changing menu of salads, soups, dals, and chaat between 6 PM and 9 PM during Ramadan.
Cost for two: AED 80
Timings: 8:30 AM to 11 PM
Address: Shop 2-3, Tolico Building, Behind Lebanese Roastery, Near National Hospital Najda - 9th St
2. Saravanaa Bhavan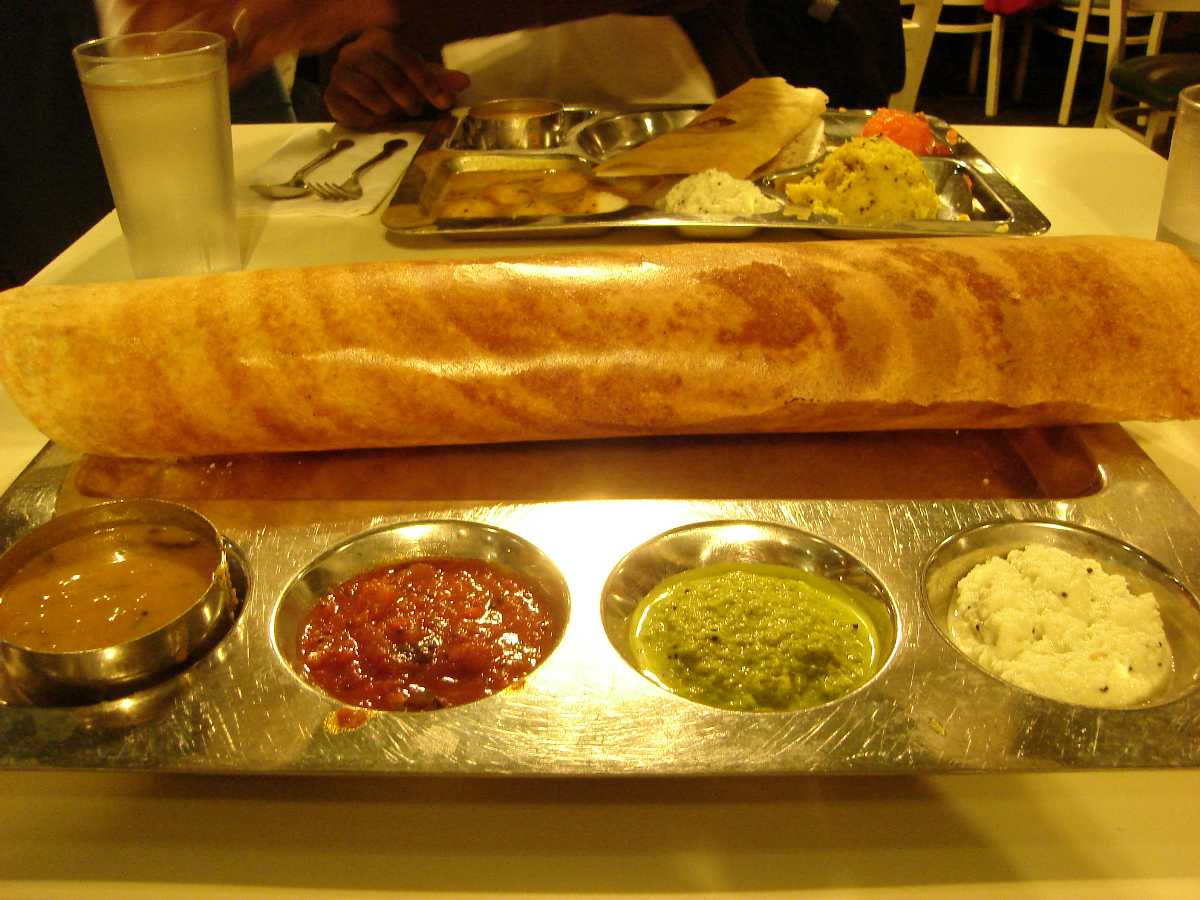 For those craving some good ol' South Indian food, enjoy a slice of
Chennai
in Abu Dhabi at this classic vegetarian restaurant in Abu Dhabi. Indeed, it can be found in both Madinat Zayed and Mussafah Shabiya, ensuring that you don't need to go without delicious idlis, vadas, and their wide range of dosas. Although the name may not sound promising, even their dry fruit dosa has won praise! Of course, as with any South Indian restaurant, they serve yummy filter coffee too.
Cost for two: AED 60
Timings: 8 AM to 11:30 PM
Address: Near Safeer Mall
3. Benjarong at Dusit Thani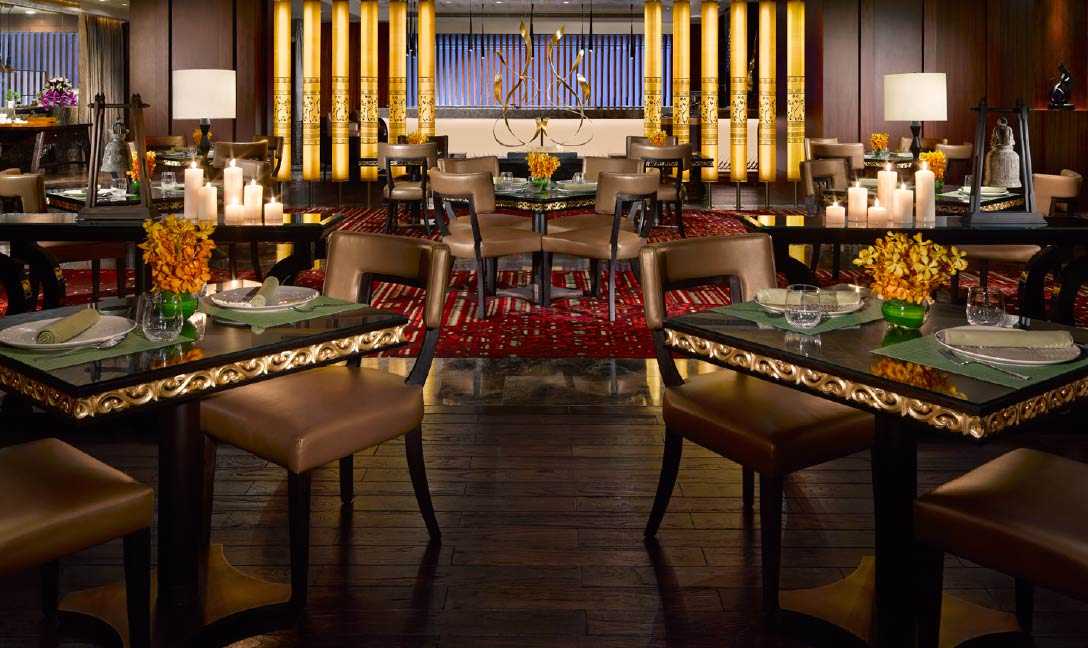 Benjarong at Dusit Thani in Al Nahyan provides a luxury Asian dining experience, with specific emphasis on Thai cuisine. Their Pad Thai, green curry, and spring rolls are finger-licking good, and their portions are quite generous too. They make their dishes gluten-free on request. Visitors rave about Benjarong's unique, subtle flavours and their lovely ambience, making lunch here quite a delight.
Cost for two: AED 350
Timings: 12:30 PM to 3:30 PM, 7 PM to 11 PM 
Address: 925 Sultan Bin Zayed The First Street
4. Golden Spoon Vegetarian Restaurant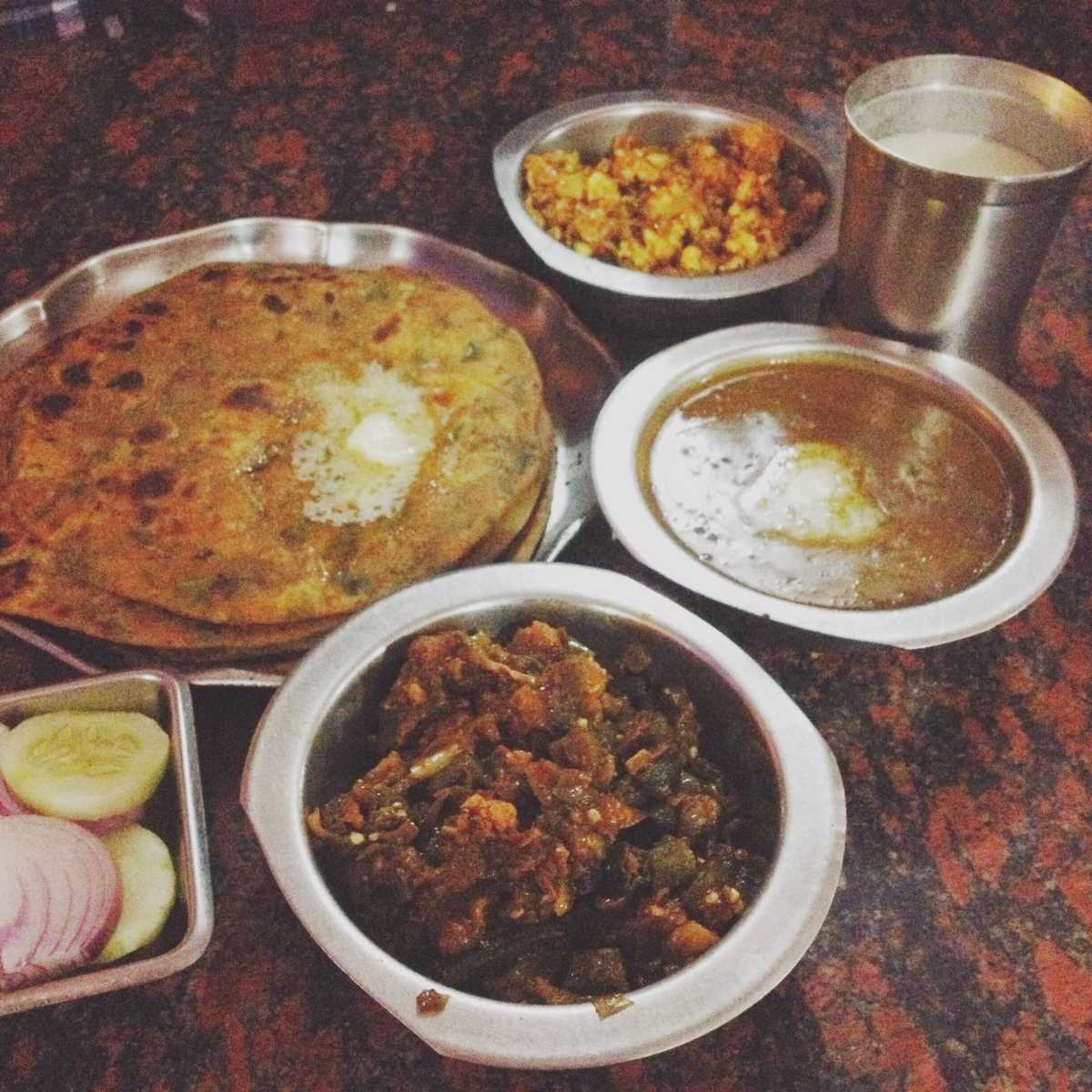 Located in Madinat Zayed, this vegetarian restaurant in Abu Dhabi offers an all-veg menu of lip-smacking North Indian cuisine. Feast on some sarso ka saag, Makki roti, fresh parathas and paneer lababdar among other Punjabi offerings. They're very accommodating of dietary restrictions, providing vegan options on request.
Cost for two: AED 80
Timings: 9 AM to 11:30 PM
Address: Between Shoe Mart & ADDC Office, Madinat Zayed
5. Bareburger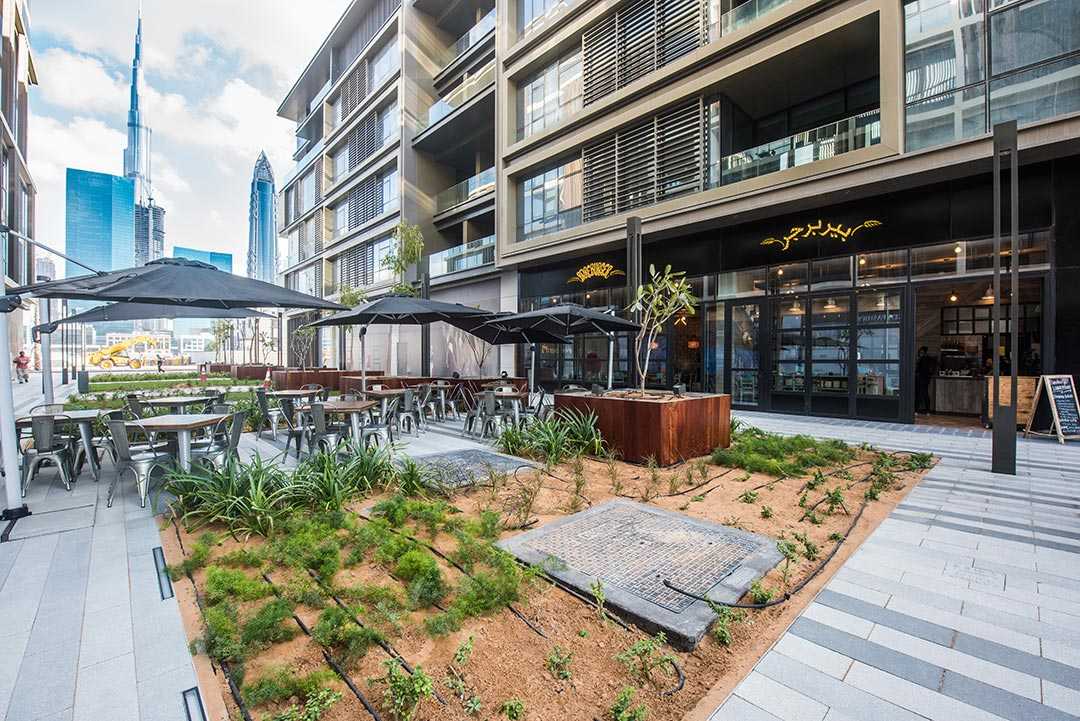 Tired of searching through menus of American food to find meat burgers only? Bareburger at Marina Mall provides the option of customising your own burger, meaning you can create your own burger with the options of delicious veg patties. Their salad offerings include fresh mushrooms, radish, romaine cabbage, alfalfa and quinoa. Don't forget to try out their veg sides like onion rings and sweet potato fries.
Cost for two: AED 170
Timings: 12 PM to 12 AM
Address: Marina Mall Ground Level
6. Indigo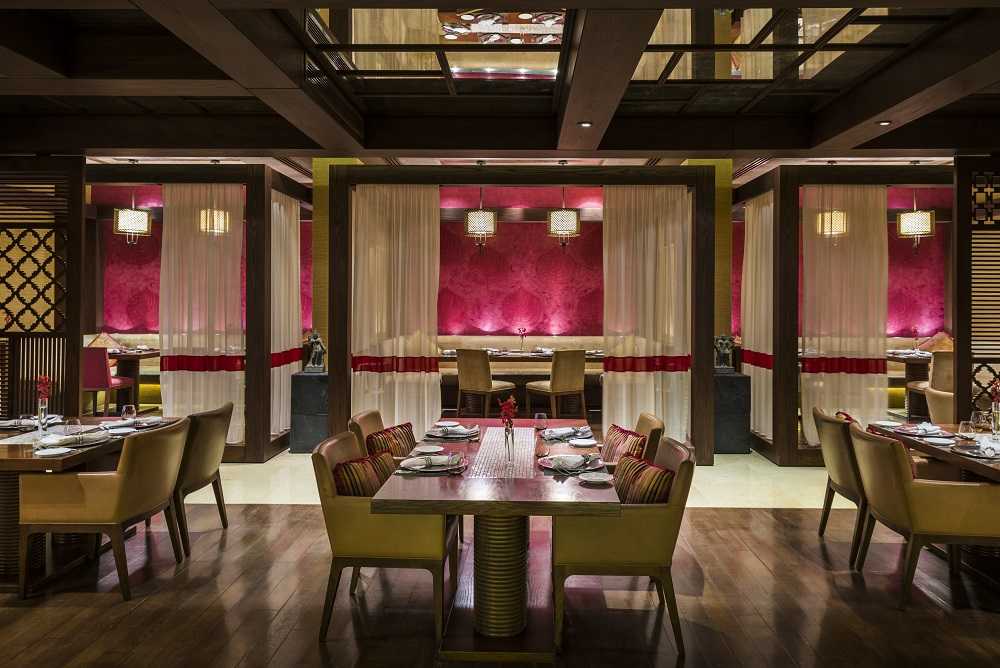 Indigo at Beach Rotana in Al Zahiyah is one of the oldest fine dining vegetarian restaurant in Abu Dhabi. Although they have seafood offerings too, their vegetarian dishes come highly recommended. Don't forget to try their delicious vegetable biryani, potato and cashew nut patties, chaat, and dal makhani. They have an open kitchen, live cooking stations with their set menu, and beautiful rooftop view overlooking Al Maryah Island.
Cost for two: AED 300
Timings: 12:30 PM to 3:30 PM, 6:30 PM to 11:30 PM
Address: Al Zahiya Road, Beach Rotana, Next to Abu Dhabi Mall
7. El Sombrero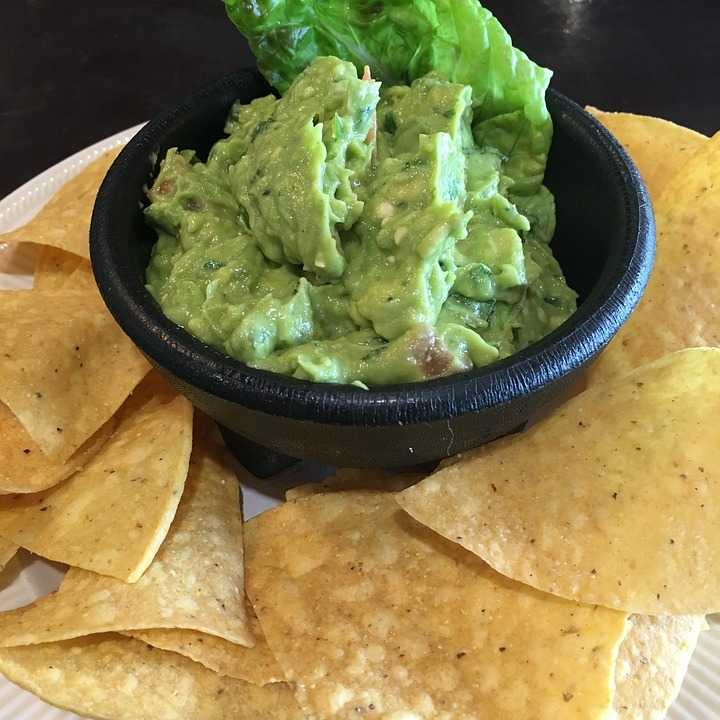 This restaurant has plenty of meat-free dish options to meet those sudden Mexican food cravings. Better yet, their live band and lively ambience promise a pleasant dining experience. Located at the Sheraton Hotel and Resort in Al Markaziya, El Sombrero's fresh guacamole would make every vegetarian happy. On Fridays, they have an offer of unlimited dishes for AED 250 from 6 PM to 11 PM. If you're craving a good cocktail with your food, this restaurant serves alcohol too.
Cost for two: AED 350
Timings: 6 PM to 12:30 AM
Address: Sheraton Abu Dhabi Hotel & Resort، Corniche Road
8. Roberto's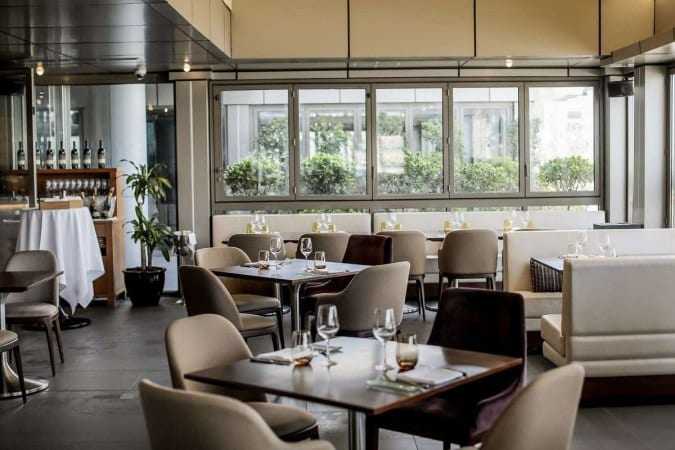 Roberto's can be found in the Rosewood Hotel on Al Maryah Island. They provide fine dining Italian cuisine with vegetarian offerings such as spinach tortellini and basil pesto fettuccine pasta. Their simple but classy setting earns them rave reviews, along with the lovely view of the waterside promenade.
Cost for two: AED 500
Timings: 12 PM to 4 PM, 7 PM to 1 AM
Address: Rosewood Hotel, B 3 Level, The Galleria Mall, Al Maryah Island
9. Latitude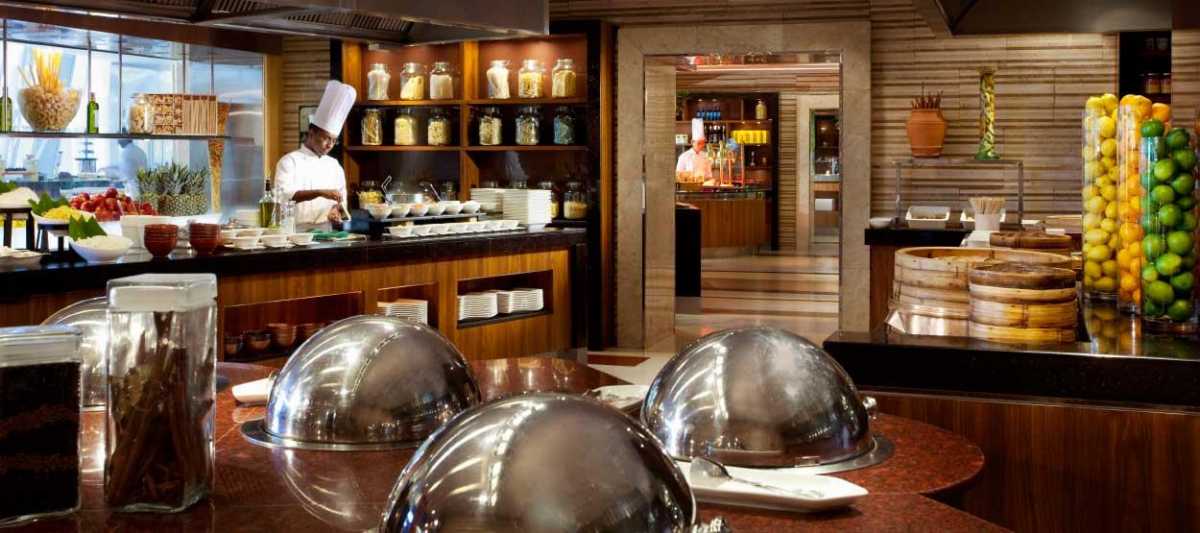 This restaurant at the Yas Viceroy in Abu Dhabi is popular amongst partygoers for its picturesque poolside parties, but the food here is pretty good as well! Vegetarians can enjoy their hummus and vegetables, edamame starter, and crunchy garden salad while sipping a cocktail by the pool. Better yet, they take requests for vegan and gluten-free options of their dishes.
Cost for two: AED 400
Timings: 12 AM to 1 AM
Address: Suite 8, Yas Hotel Abu Dhabi Yas Marina Circuit
10. Sambusek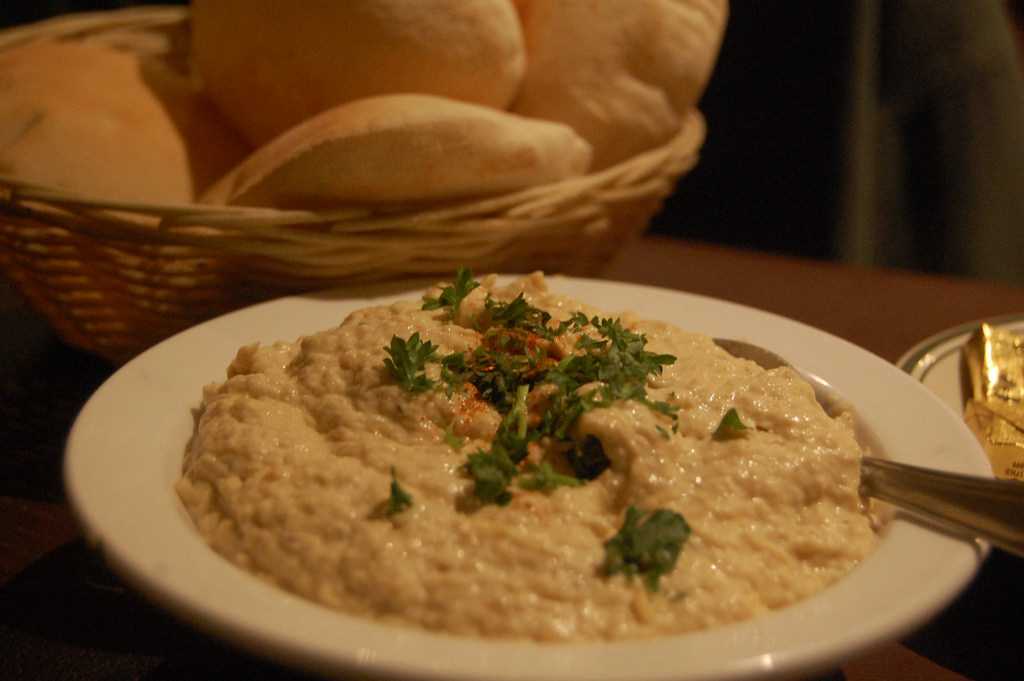 What's a visit to the UAE without a taste of Middle Eastern cuisine? Samsusek on Al Maryah Island provides a luxury dining experience of Lebanese food, with plenty of vegetarian option for its non-meat-eating audience. Try out their beetroot mutabbal, baba ghanoush and smoked hummus as you enjoy the restaurant's pleasant view of the Gulf. Shisha is available here.
Cost for two: AED 350
Timings: 6:30 PM to 2 AM
Address: Rosewood Abu Dhabi
11. Azura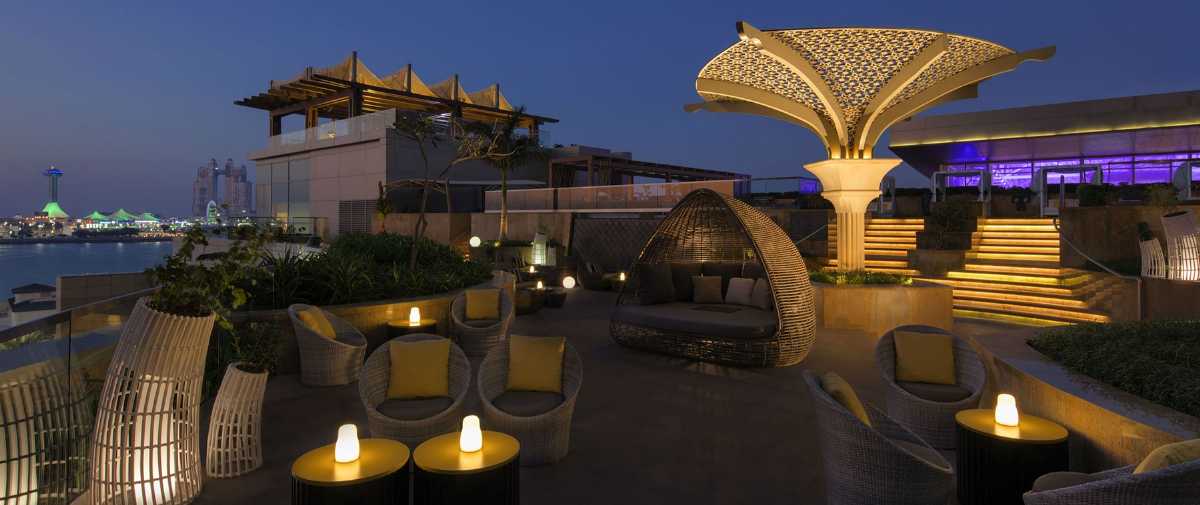 Azura at St Regis in Al Khubeirah offers a variety of cuisines including Japanese, Arabian and Middle Eastern as well as a well-stocked bar. Their dining area has a lovely view of the Abu Dhabi skyline. Azura is a popular bar in the city's nightlife with great food to match. Their lunch menu includes a healthy vegetarian box that includes grilled baby corn, fresh fava beans, edamame, roasted almonds and avocado.
Cost for two: AED 350
Timings: 12 PM to 12 AM
Address: The St.Regis Nation Tower, The St.Regis
12. Nahaam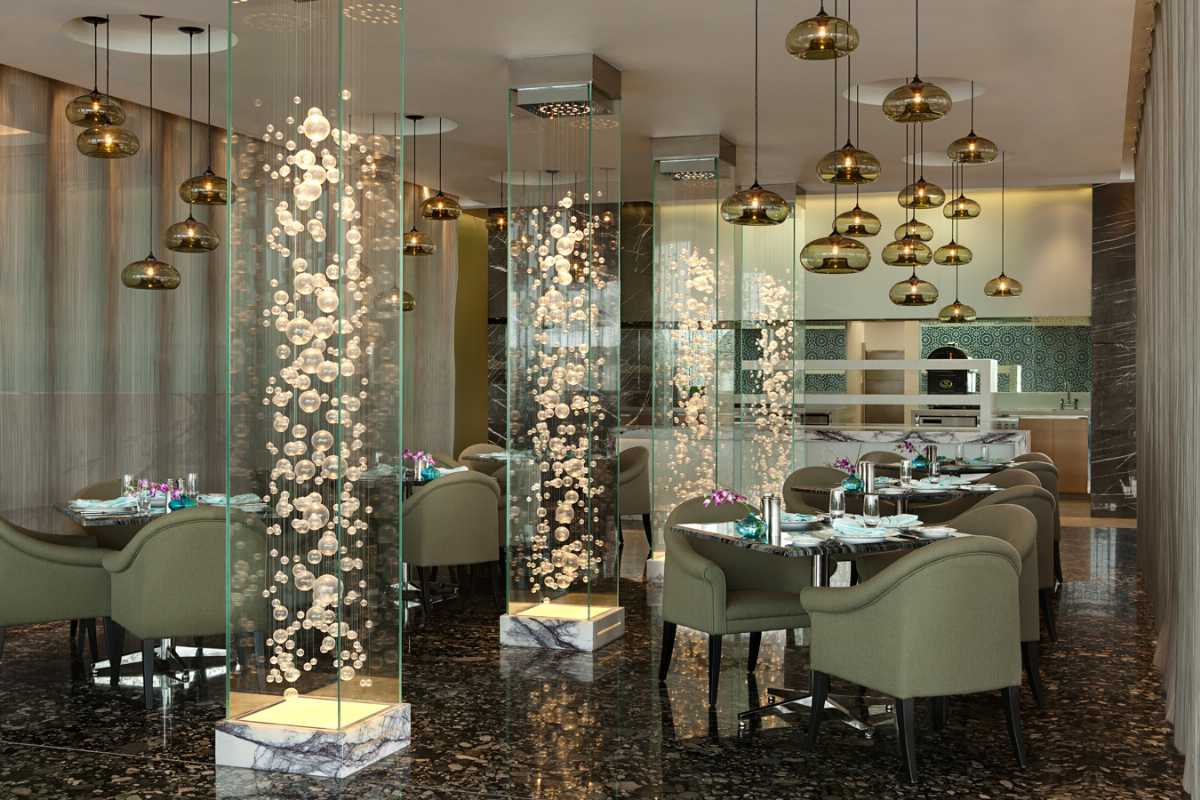 This restaurant can be found in Jumeirah at Etihad Towers in Al Khubeirah. Their menu includes healthy options like a detox salad of kale, avocado and edamame and other vegetarian offerings such as feta falafel salad, avocado tacos, vegetarian paella pan, and porcini pizza. They have a grill buffet with vegetarian options too, although Nahaam is best known for their Friday brunches.
Cost for two: AED 350
Timings: 11 AM to 11 PM
Address: Podium Level 1, Jumeirah at Etihad Towers, West Corniche Road
Gone are the days when vegetarians must pack their lunches (so to speak) to live in the UAE! With restaurants gearing towards healthier eating and more responsible meat consumption, there's plenty of vegetarian restaurants in Abu Dhabi foodies to enjoy the culinary landscape of the Emirati capital.