Described as an 'archipelago out at sea', visitors can visit any of 23 gallery buildings and also enjoy beautiful views of the Abu Dhabi skyline. The museum includes a number of artworks, masterpieces and artefacts, spanning human life and existence. The Louvre also holds four temporary exhibitions during the year for its visitors, organised by various museum partners.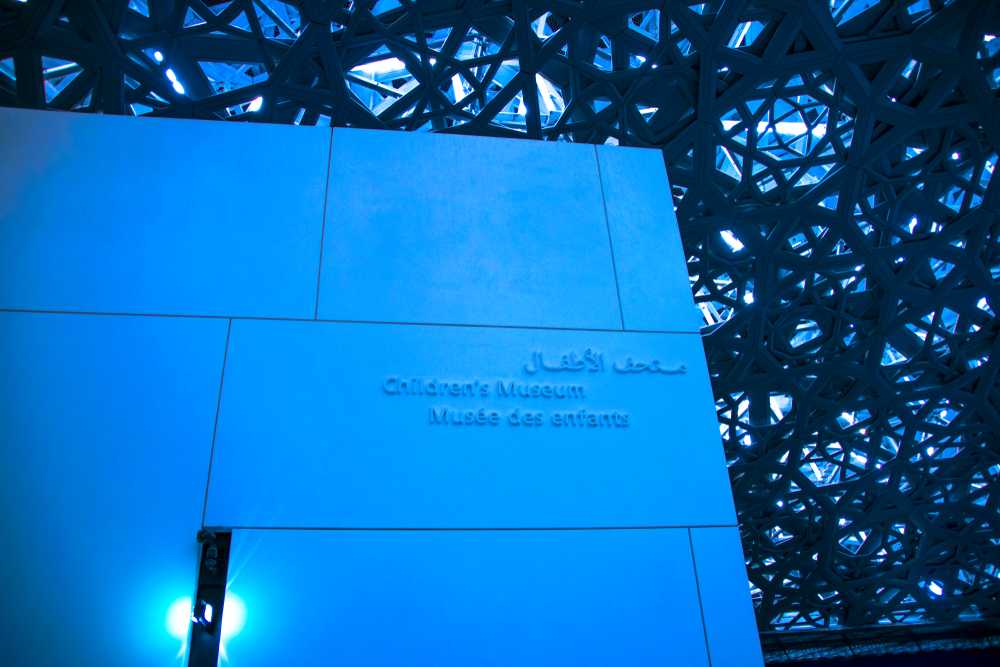 The Louvre is also home to its very own Children's Museum, which is spread over two floors, and consists of a number of interactive workshops and exhibitions for the young ones.
One can also visit the Louvre's restaurant, café and gift shop. The visitors to the museum can use its free Wi-Fi services, available throughout the museum. Cloakrooms, strollers, wheelchairs, lockers and valet parking service are also available. The museum also organizes its own guided tours and general tours for group visits.