If you are planning a holiday on tropical islands with stunning beaches, clear blue water and lush greenery, Seychelles vs the Maldives are very likely to top your list. Although they appear to be very similar, you'll find them to be quite different from each other on a closer look. So worry not, here's everything you need to know about the two destinations so that you make a suitable choice and have that perfect island vacation.
Cost
Get ready to splash out money as both these places are quite expensive. It's easier to find affordable flights to the Maldives. Top luxury in the Maldives is more affordable than Seychelles. However, in Seychelles, the average guesthouses charge as low as SCR 1000 per night, which are good options for the budget travellers. When it comes to food, a three-course meal for two, in a mid-range restaurant in Seychelles will cost around SCR 1000, while in the Maldives it will cost around SCR 350. Local transportation is more affordable in Seychelles vs the Maldives.
Best Time to Visit - Seychelles vs the Maldives
Both the destinations mostly stay hot and sunny throughout the year with not many variations. The high season of Maldives falls between December and March and is followed by the monsoon in May, which reaches its peak in July. In Seychelles, although the tourist season lasts all year round, the best months are considered to be April, May, October and November. December and January are the wettest months.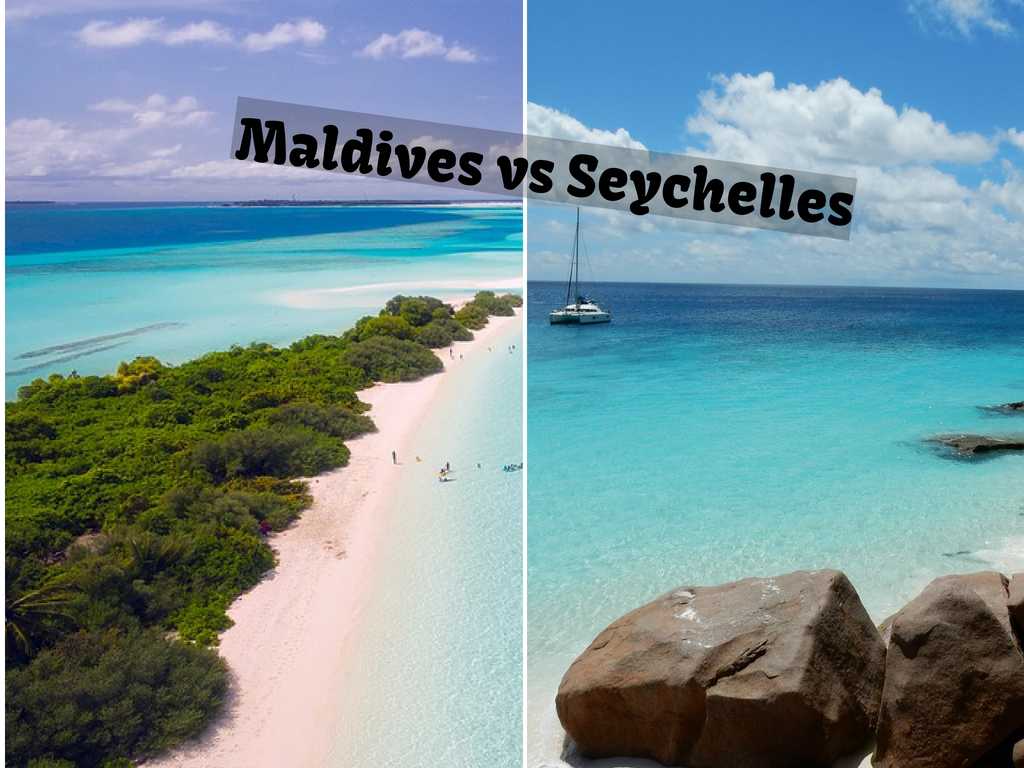 Solo Trip in Seychelles vs the Maldives
Although all the resorts in the Maldives are in their own islands, it's Seychelles that offers more seclusion and privacy. It's easier to find beaches with no crowd where you can enjoy your 'me time' amid tranquil atmosphere. Also, the visitor arrivals statistics show that the Maldives attract more than four times the number of annual visitors in Seychelles. So, if it's the solitude that you're seeking, Seychelles is the place for you. You might want to take into account that Seychelles is couples' paradise and you'll spot some couples on their honeymoon!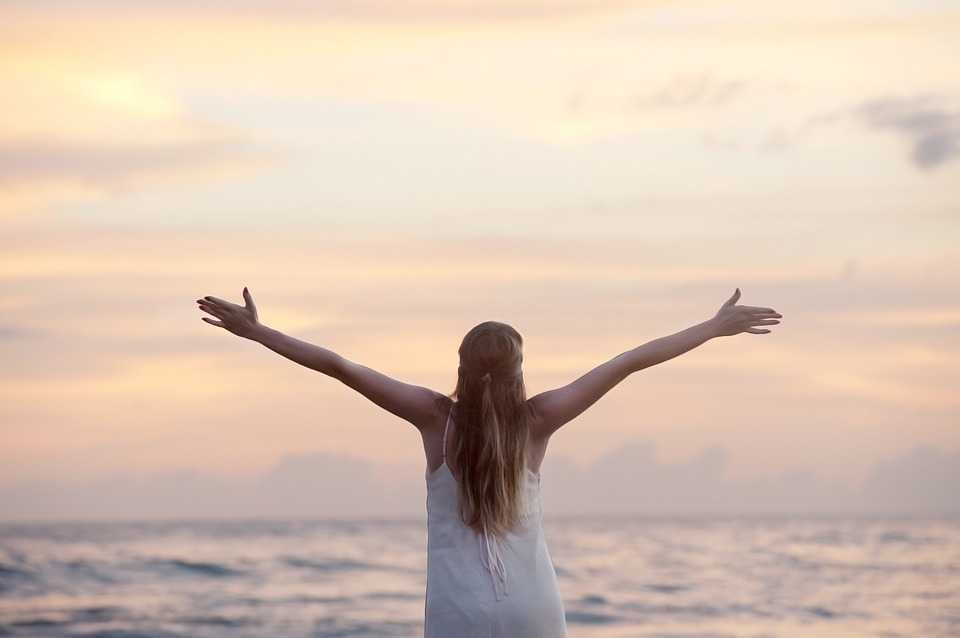 Family trip in Seychelles or Maldives?
Both the destinations are most suitable for couples/adults looking for some adventure or time in peace, families may feel a bit out of place here. In the Maldives, water sports activities for children are limited to snorkelling and scuba diving. However, a few resorts are great for families, e.g. Six Senses Laamu; Soneva Fushi, which features the largest kids' club of the Indian Ocean and offers a wide range of activities for kids.

Kids' clubs are rare in Seychelles, but it is more of a touristy-destination where different towns and villages could be visited to soak up local culture. The colourful and vibrant capital city - Victoria is also a good place to learn about History and experience Seychellois cosmopolitan culture. Also, the exotic wildlife of Seychelles, especially the fascinating giant tortoises amuse children and adults alike.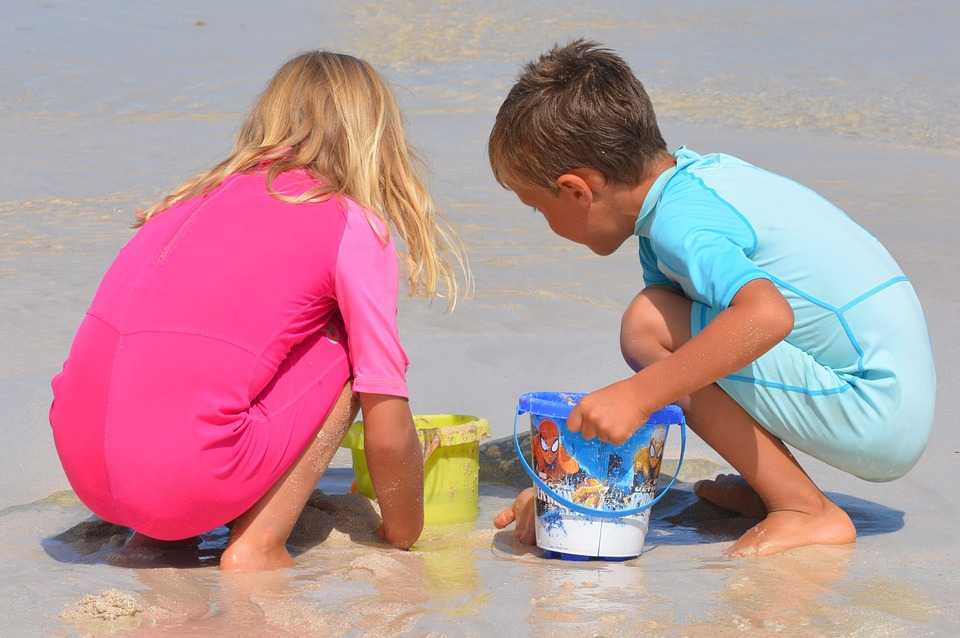 Honeymoon
For couples, this one is a hard choice to make as Seychelles vs Maldives, and both are two of the most sought-after honeymoon destinations in the World. Maldives is known for its luxurious resorts, overwater villas, pampering spa sessions where couples massages and personalized programmes which come as standard, romantic candlelight dinners under the starry sky, and not to forget the stunning sugar-white beaches. This place has attracted some very famous celebrity couples after all! On the other hand, Seychelles' natural beauty - the pristine beaches and diverse flora and fauna are also hard to beat. It is often referred to as a couples' paradise and a holiday here is more adventurous. Therefore, if you are looking for a laid-back, pampered and luxurious experience with your partner, Maldives is the best option for you. Seychelles is perfect for those active couples who are interested in island hopping and exploring the islands beyond resorts and beaches.

As far as gay-friendliness is concerned, Seychelles has the advantage of the law as homosexuality is no longer illegal here while the Maldives still hasn't legally accepted it. It will be easy to find gay-friendly accommodation and enjoying a gay honeymoon in Seychelles. In Maldives, even though the law doesn't allow 'being gay,' the culture is different, and this hub of tourism is accepting of all couples. Just that LGBT couples may feel more conscious indulging in public display of affection. Both are amazing options nevertheless.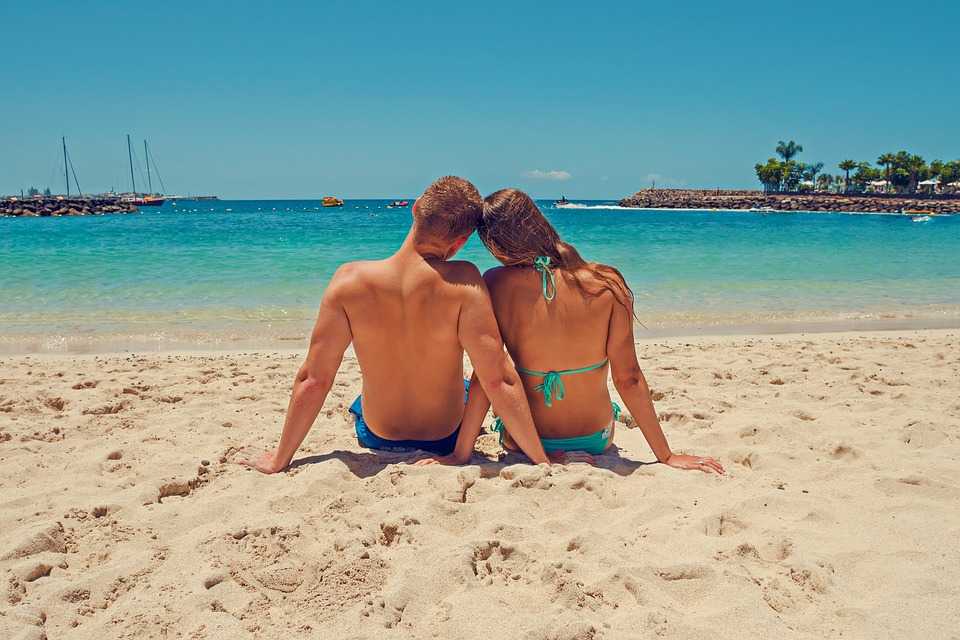 Adventure
Being two of the most popular tourist places in the Indian Ocean, both Seychelles and Maldives offer exciting water sports activities. Maldives is a paradise for water sports lovers as you'll get everything here that an ocean can provide, be it excellent snorkelling or diving or canoeing, among other things in crystal clear water with dazzling lagoons and extensive coral reefs. You may spot the fascinating whale sharks and dolphins. Resorts offer a large variety of water-sports opportunities, and dive sites are almost everywhere. Maldives are also famous for snorkelling opportunities, straight from the beach or water villa.

In Seychelles, motorised water sports are largely banned and are restricted to Beau Vallon Bay in Mahe, and this archipelago is not popular on the surf map either as it's difficult to find your desired types of waves here. Seychelles offer some fun land-based adventure activities like rock climbing and hiking. It is also famous for it's diving and snorkelling opportunities with a variety of colourful fishes and even the gentle giants - whale sharks. However, when it comes to adventure in the ocean, surfers' paradise Maldives, with the plethora of water activities it offers, definitely has an has the edge over.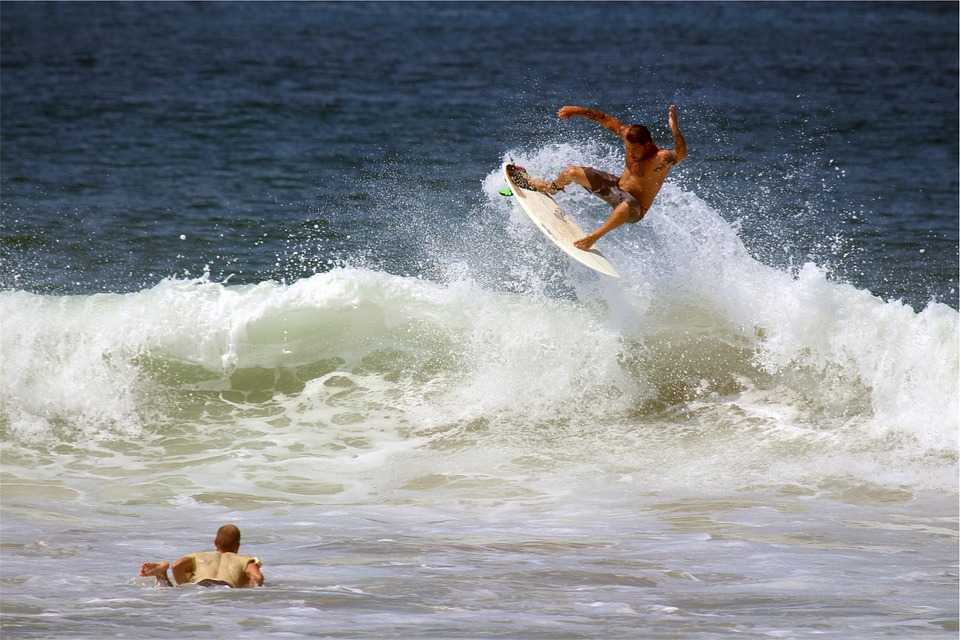 Accessibility & Getting Around
Both Seychelles or Maldives are almost on an equal playing field when it comes to accessibility as a number of flights operate now, though finding an affordable flight to the Maldives would be easier. As far as getting around is concerned, island hopping is fruitful and fun in Seychelles as it offers amazing sight-seeing, be it lush green tropical forests or vibrant towns. Large islands can be explored by renting a car or by a local bus while the small islands can be covered on foot.

In the Maldives, there isn't much to explore except for stunning beaches and when the resort offers a variety of activities to enjoy right there, most people prefer to stay on their private island resort and enjoy the comforts to cut costs and save time as the islands are quite spread out.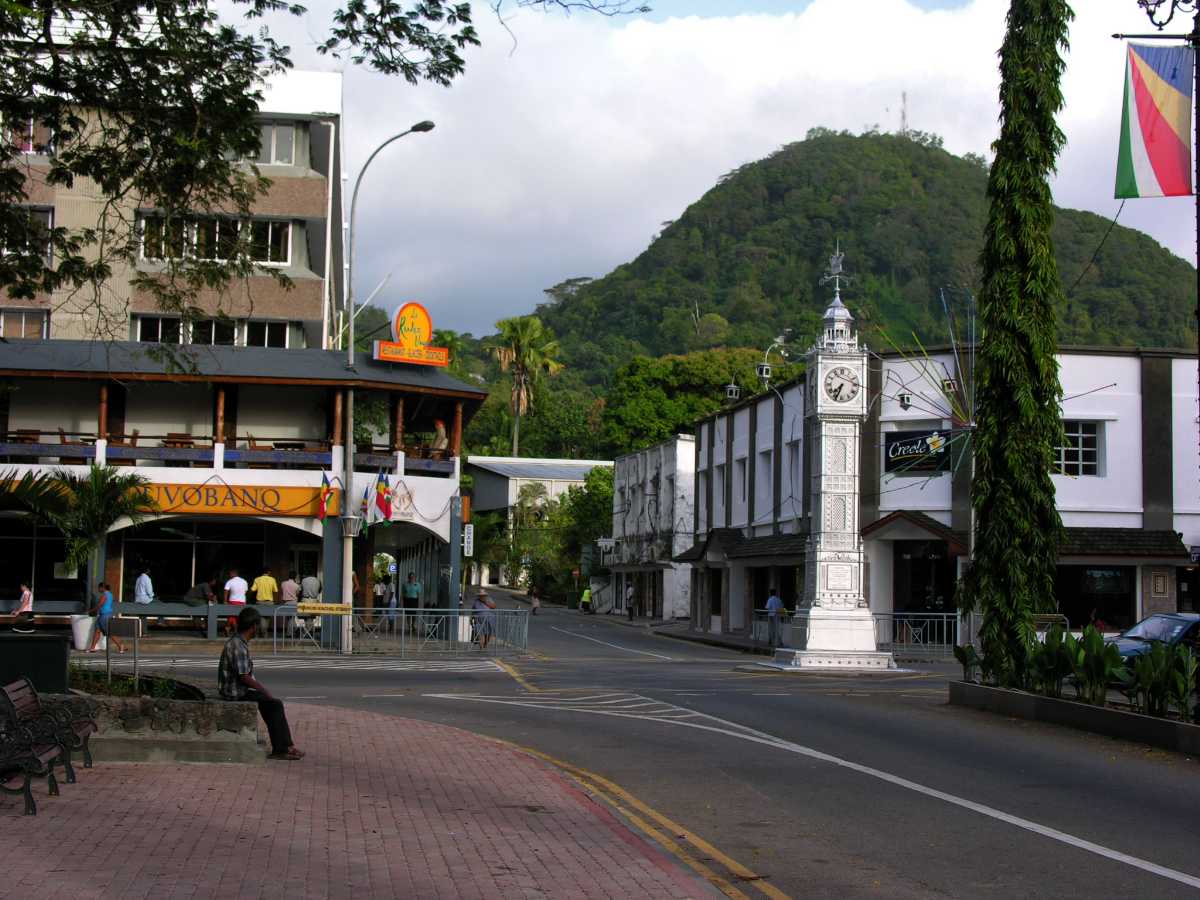 Hopefully, by now you have decided which archipelago suits you the best, or shall I say, which archipelago you're going to visit first! However, if you're still confused, it's understandable as both the destinations are absolutely amazing. Take your time, sleep on it. Whichever option you pick, it'll be worth it.