Maldives looks like a tiny spot in the Indian Ocean but has touristy options better than anywhere else in the world. The Elysian beauty of its sandy beaches beckons every kind of traveller here. Consisting of 26 atolls, the country provides excellent conditions for a plethora of underwater marine life. You can take in the mind-stirring views here and soak yourself in its pristine white sands, but there is a lot more than simply relaxing in this realm of unimaginable beauty. The exhilarating country is even more beautiful under the waters - the tropical currents ensure the ocean here is home to a wide variety of fishes. That said, snorkelling is a wonderful experience here. No wonder snorkelling in Maldives is considered a paradise.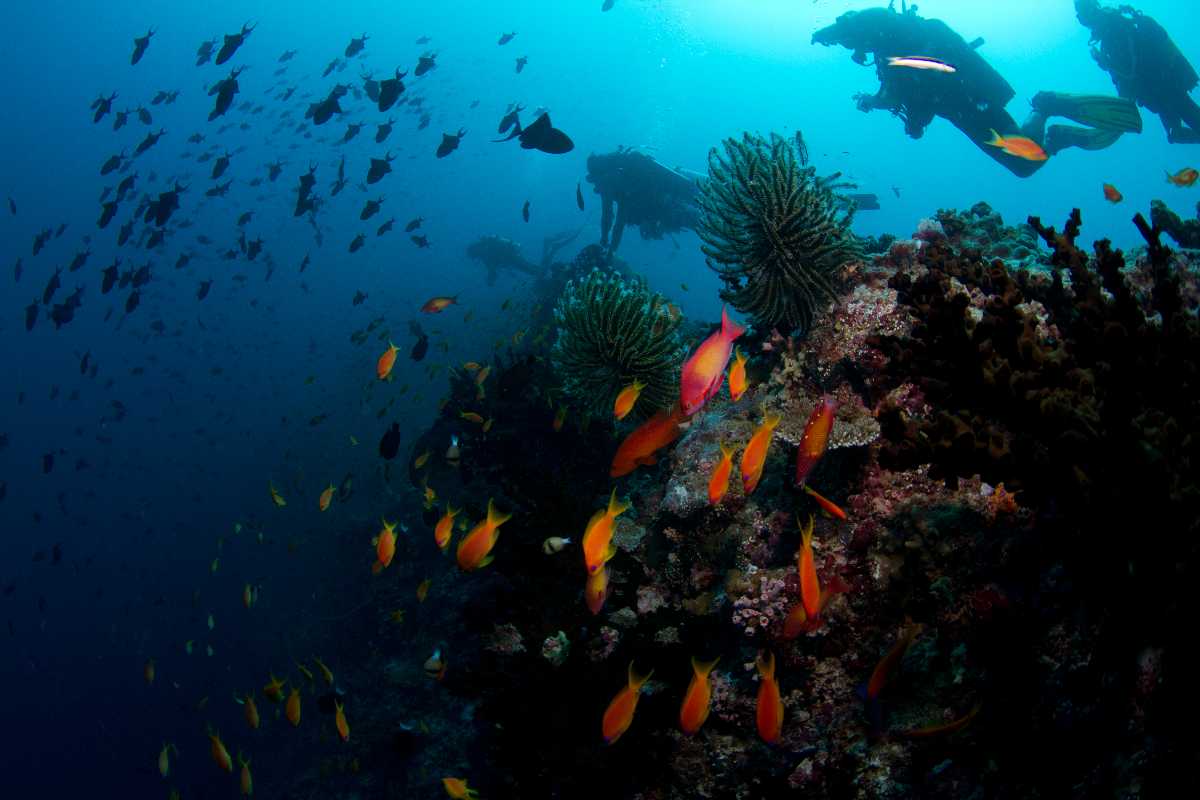 Why is Snorkelling in Maldives Good?
Snorkelling in Maldives is a more popular underwater recreational sport than scuba diving as there are no unnecessary complications and less expertise required. The sport involves swimming through a body of water with the help of a diving mask and a snorkel. This tube-like structure allows the person to breathe underwater with quite less effort. This means that the snorkeller can marvel at the underwater beauties for extended periods of time. Other equipment also includes a swimfin. When the water is cold, the snorkeler even wears a wetsuit. This underwater fun sport is rejoiced by the snorkeller in tropical waters where marine life is abundant.

Now you ask, what makes snorkelling in Maldives the ultimate activity?

1. Visibility: The tropical archipelago has climatic conditions suitable for the mating of a large number of underwater species. The visibility here is fantastic - the waters are super clear, perhaps the clearest on Earth. The year-round water temperature is 20 to 30 degrees Celcius, and lagoons often reach 32 degrees Celcius. The shallow turquoise waters imply you can easily swim through the waters without any visibility hurdles making snorkelling in Maldives an astounding experience.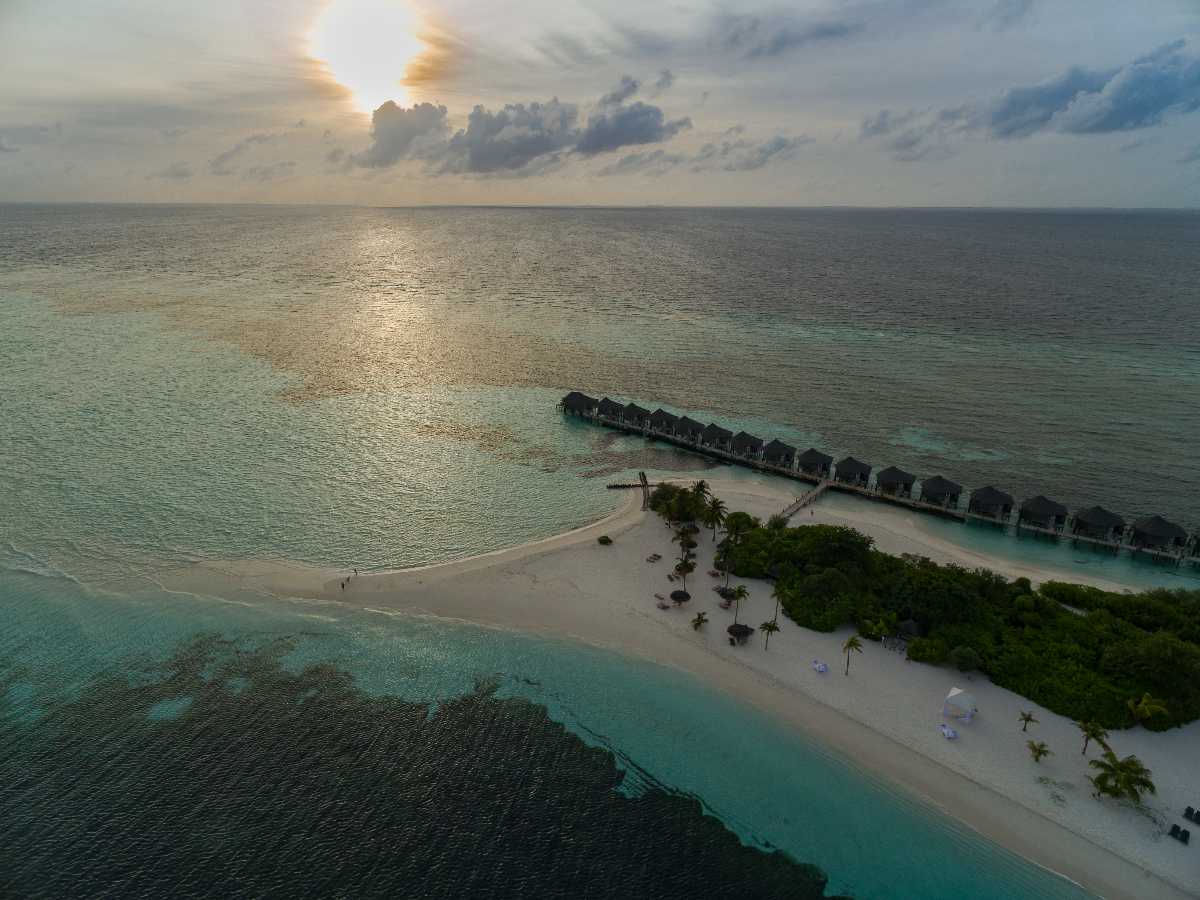 2. Diverse Marine Life: Well, this the first reason why people flock for snokelling in Maldives is to take a dip in its warm waters. The exotic species are so lovely that you do not feel like coming up on the surface. What can you see under? Practically everything! Beautiful coral plates, striped Snappers, bannerfish, manta rays, dolphins, reef sharks, hawksbill turtles, Napoleons, squids and what not. What a feeling to swim with such wonderful creatures!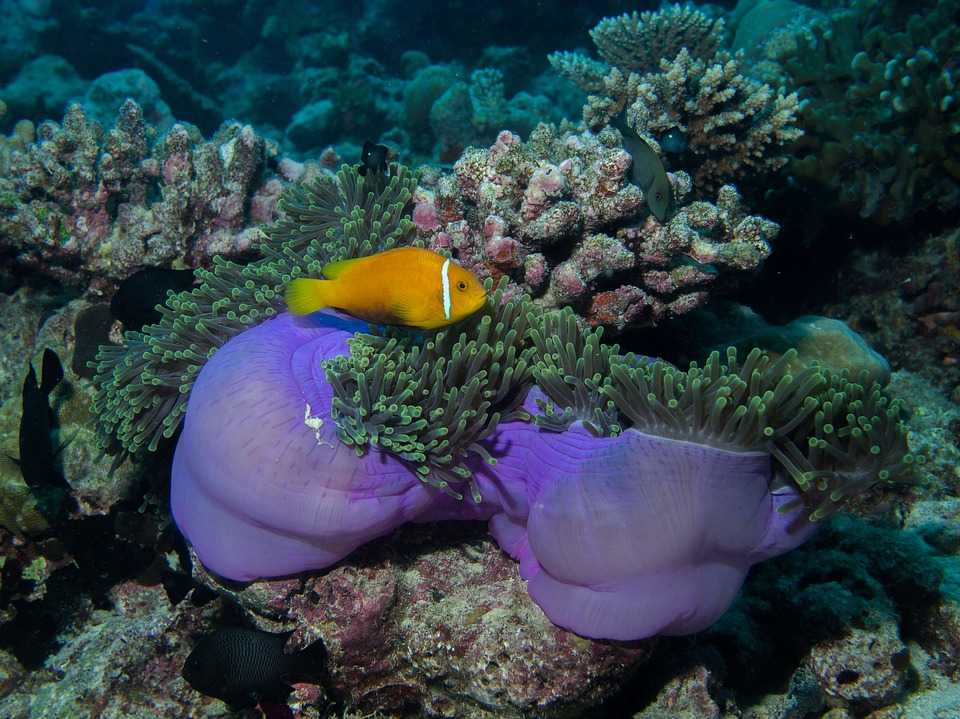 3. Inclusivity: The transfixing country does not discriminate against anyone - anyone and everyone can go snorkelling in Maldives. It really does not matter if you are an experienced snorkeller or not. What matters is that you have the curiosity to explore the rich marine life here. Dive in and you will not be disappointed. The waters here thrive in such a huge variety of species that you do not even need to go far and deep. You can sight a good number of these near the shore, where the water is shallow and it is quite easy to swim, especially for the beginners.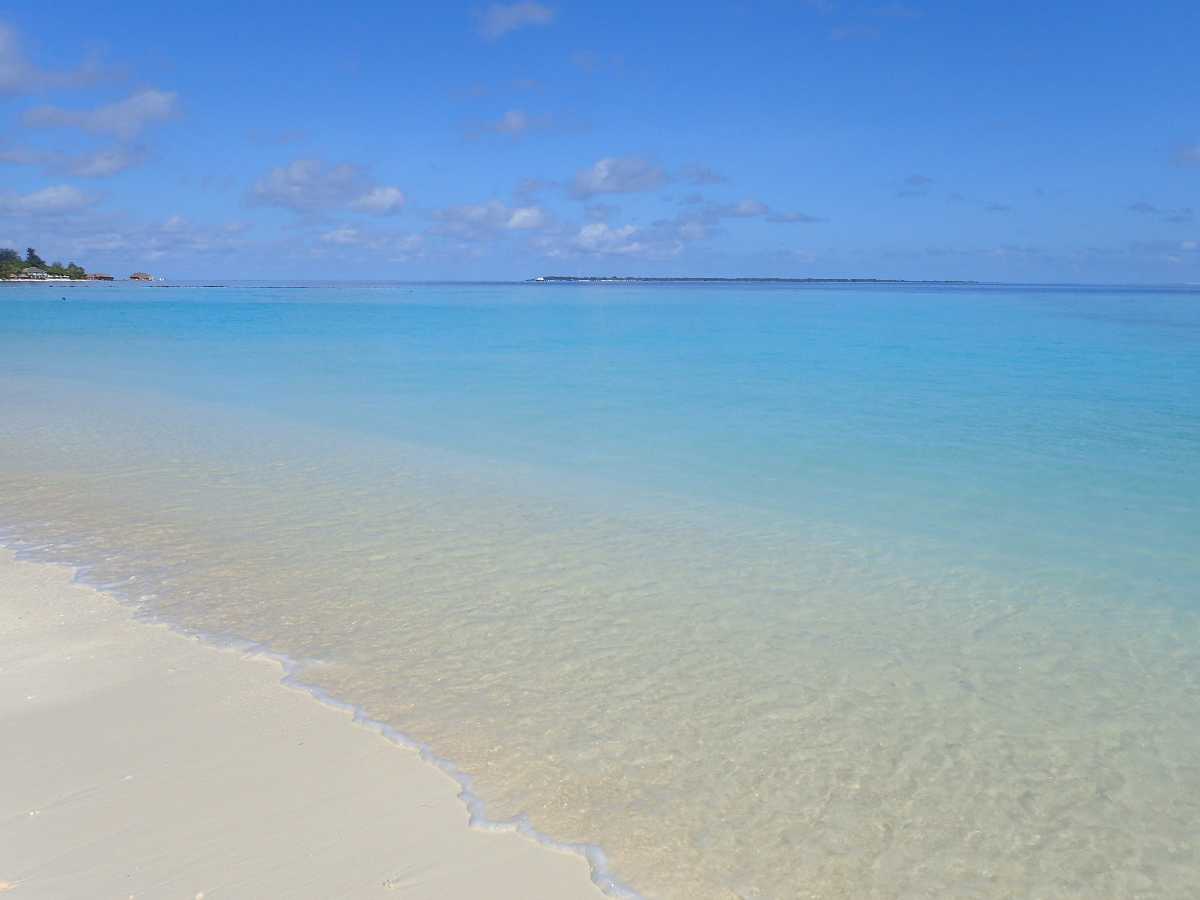 Best Places for Snorkelling in Maldives
The places for snorkelling in Maldives are endless. So, where can you snorkel here? Probably everywhere! Here is a list of such amazing places-
1. Banana Reef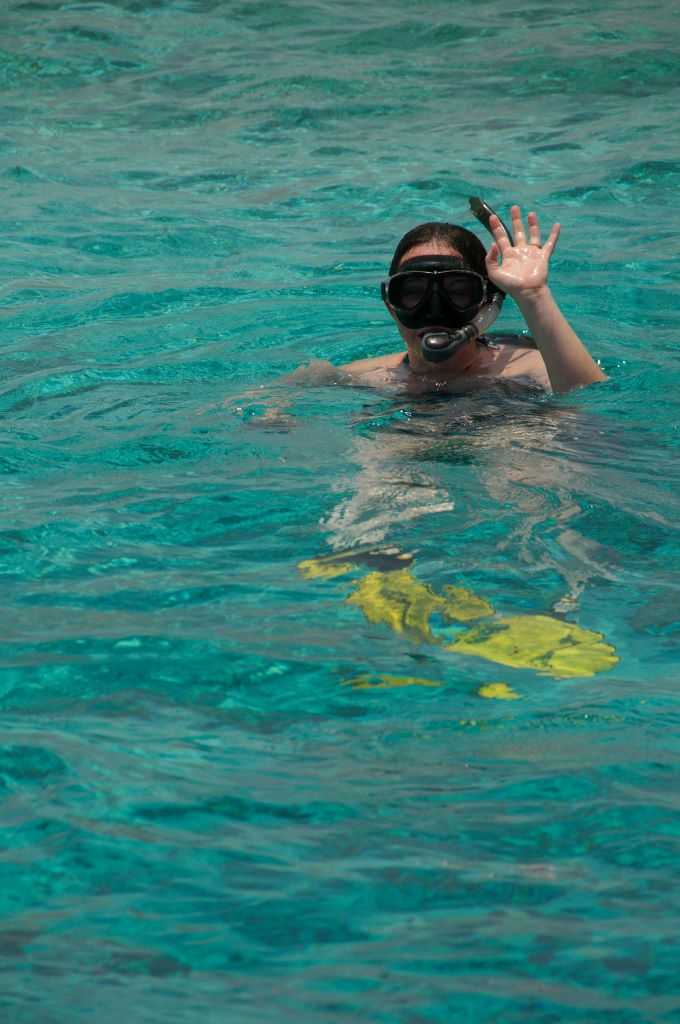 Shaped like a banana, the reef is home to exquisite species - delightful to behold and to swim with. Also called 'Gaathugiri', the reef is home to inordinately beautiful fishes and marine life. You can also spot the Palette Surgeonfish aka Dory from 'Finding Nemo'. The dramatic overhangs and crevices make snorkelling in Maldives even more exciting here. And do not be taken aback to see large schools of bannerfish - sometimes as many as a whopping thousand! If you are lucky, you can also spot the Manta Rays. Other species to spot are the black snapper fish, sharks, barracudas, giant squirrelfish, oriental sweetlips, soldierfish and grub fish.

Location: This beautiful reef is located to the north of Male Atoll inside Kuda Kalhi.

Cost: The snorkelling excursions here start at the rate of MVR 1400.

Best time to snorkel- The best months are from December to May, however, the best snorkelling opportunities are from late May to July.
2. HP Reef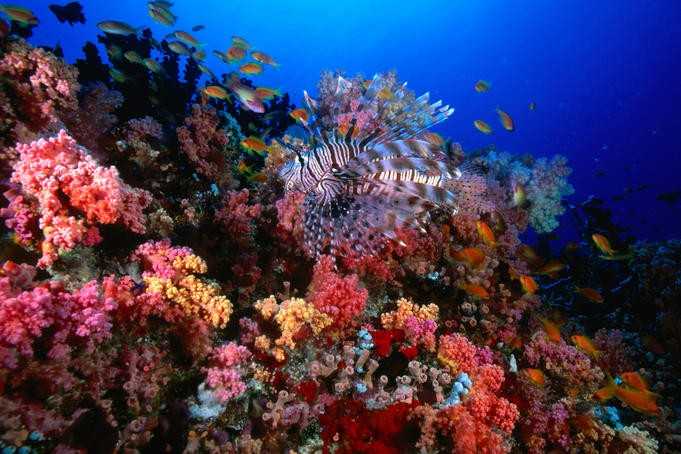 Known as "Girifushi Thila" in the local language, the HP Reef is home to a brilliant variety of small reef fish and large pelagic species such as grey reef sharks, eagle rays, tunas and barracudas. You will be exhilarated by the bands of prismatic hues of soft corals - the reason why it is also known as the 'Rainbow Reef'. Hailed as the soft coral capital of the world, the HP Reef is surely a diver's paradise. It is a Protected Marine Area in the Maldives and provides for excellent snorkelling in Maldives due to its exciting crevices, caves and overhangs. However, you need to be an experienced diver to swim here due to the strong currents.

Location: This amazing reef is located in North Male Atoll.

Cost: The cost to snorkel here at this reef is approximately MVR 925.

Best time to snorkel: December to April is a good time to visit the HP Reef.
3. Manta Point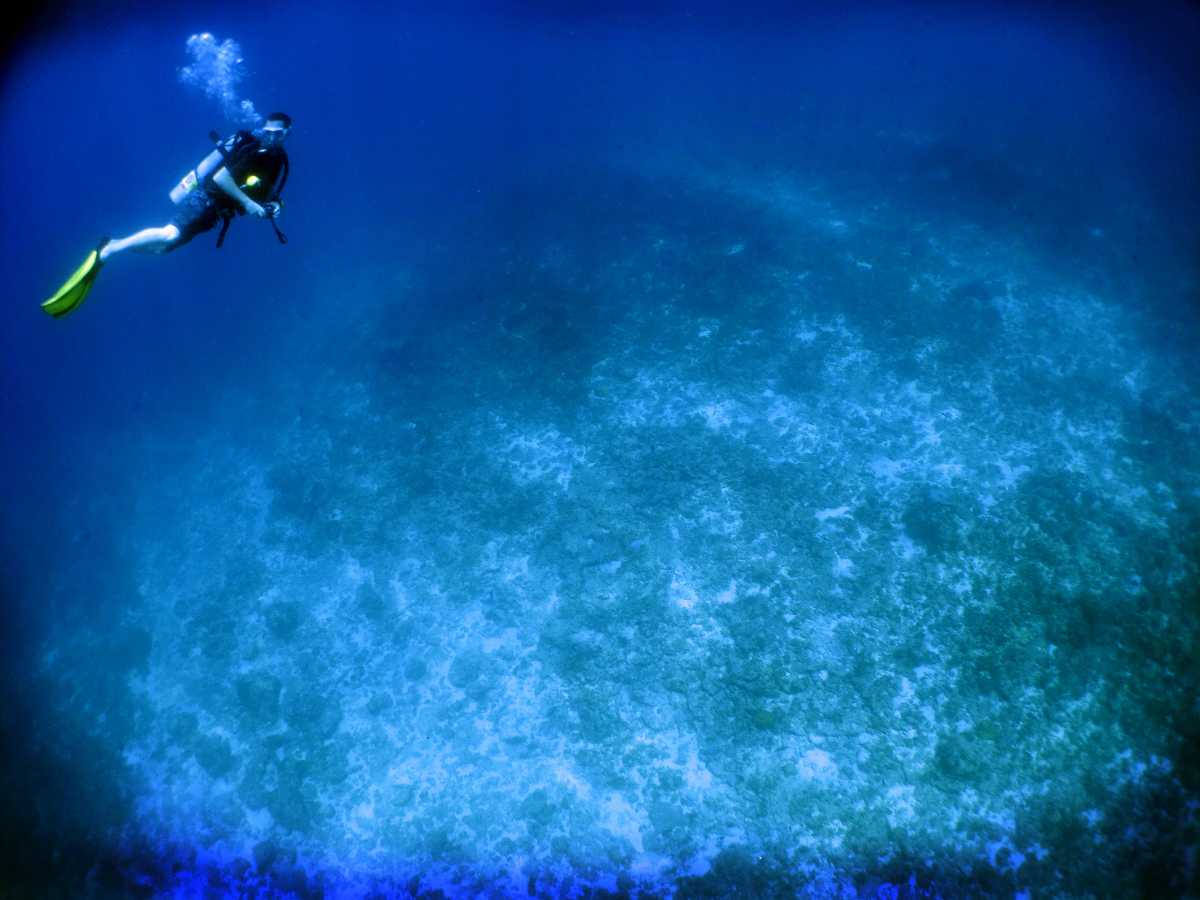 Another paradise for snorkelling in Maldives is the Manta Point. This place offers an unforgettable snorkelling experience and is a must for those looking for an unusual exposure. What a feeling to stay still in the waters to closely observe the innocent and huge Manta Rays! Stay very calm and still as these beautiful creatures approach you and the first feeling which you will have is completely inexplicable. Never before would you have felt the spectacular gift of mother nature so closely and minutely. Also known as Emas Thila, it is about one kilometre long and a gathering point for the mantas. Apart from manta rays you can also sight schools of masked bannerfish, squirrel fish, spangled emperor fish and also napoleons and sharks.

Location: Manta Point is just off of Baros island and an hour's sail away from Male.

Cost: Snorkeling at Manta Point usually costs around MVR 1230.

Best time to snorkel: May to November is the best time to spot these creatures since these months witness an increase in the concentration of plankton.
Tips for Snorkelling in Maldives
Snorkelling in Maldives is like nowhere else in the world. However, with a few tips in mind, it can be even more memorable and enjoyable. There are snorkelling operators galore here - these are mostly the resorts. They have their own packages and itinerary and provide snorkelling excursions to tourists. Some things to keep in mind while snorkelling in Maldives are:
Always check the weather conditions. Snorkelling during rains becomes difficult and also a bit risky.


It is always advisable to bring your own gear and equipment than renting it from the agencies on a daily basis. Buying your own gear is less costly as compared to renting.


Never venture out alone in the waters. Always snorkel with a partner or in a group. This is important to avoid any unforeseen circumstances.


Do not touch the coral in the ocean. Perhaps touching any other underwater creature is a bad decision, since it interferes with their ecology. Some creatures even get scared.


In case you are a beginner, stay close to the shore. You will still be able to sight a number of colourful and lovely fishes.


Apply sunscreen with SPF 30+ generously (mostly on your back) at least 10-15 minutes prior to snorkelling. Also, please use an eco-friendly biodegradable sunscreen to ensure that you do not cause any unnecessary harm to the corals.


Follow the instructions given by your guides. They know the waters more than you and with their assistance, you will be exhilarated by the rich marine life underneath. In case you do not have a guide, collect information from the locals before you go snorkelling in Maldives.
You would have snorkelled in various parts of the world and at many tropical destinations but Maldives snorkelling is an unparalleled experience. The island resorts here cater to the needs of all types of snorkelers with their amazing in-built packages. Explore the unknown hidden gems in this bewitching country with your snorkelling masks put on. Happy snorkelling!