Nepal, a country with a rich heritage and cultural importance, has been thoroughly blessed with natural beauty. A trip to the landscapes of Nepal is no less than a spiritual experience. From snowy peaks to still waters, Nepal's landscapes have it all. Being a popular destination, it serves the purpose of both tourism and spiritual curiosity; one that will open your mind and calm your soul. The natural serenity of Nepal, complemented with its local culture will make this getaway an unforgettable one.

Here's a look at some of the most stunning landscapes of the country.

1. Mount Everest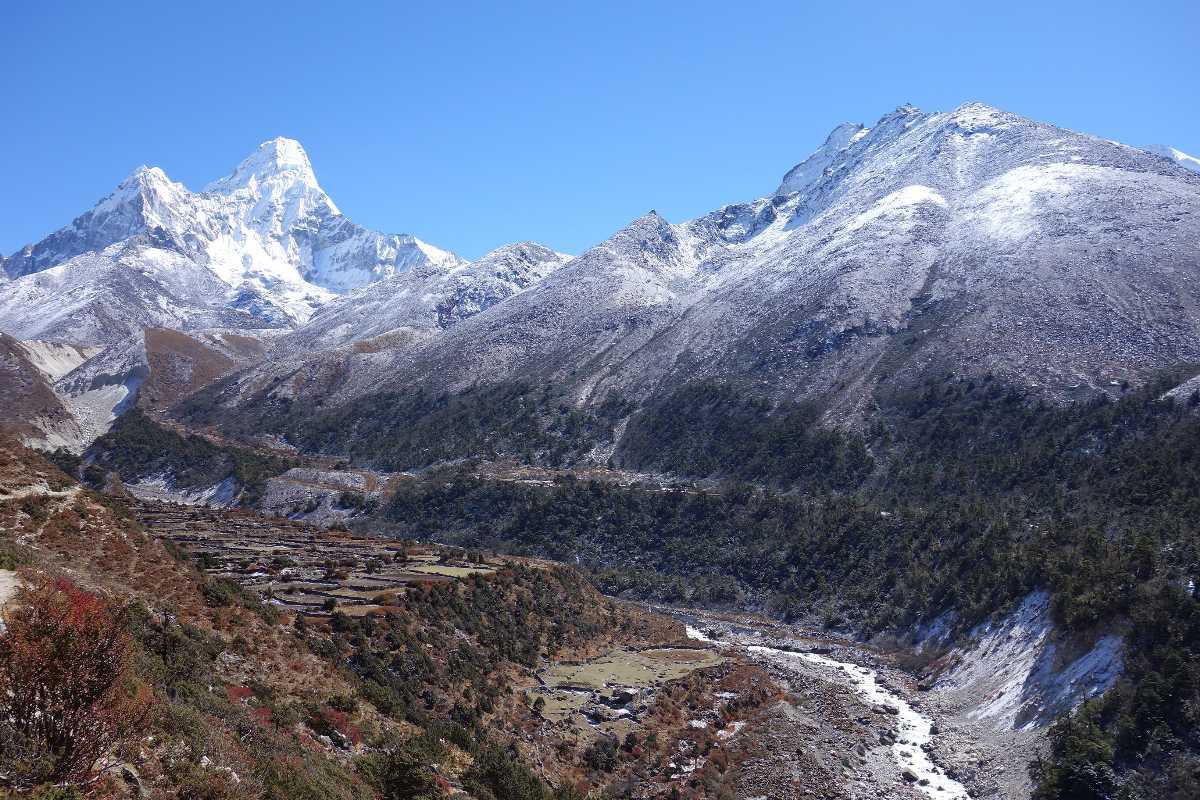 Nepal boasts of one of the best views of the Everest you can ever lay your eyes on. Being the world's highest peak, the mountain stretches to a massive 8,848 meters, placed on the Khumbu region. Tourists and trekkers enjoy one of the most adventurous and stunning trails towards the Everest Base Camp. With its majestical beauty and grandeur, the Everest region houses the Khumbu Glacier. Being one of the wonders of the world, this natural landscape offers trekking, lounging, exploring the base camp region, and also awe-worthy shots of the mountain peaks to capture. Sightseeing of the peaks takes place from several regions across the country, including Lukla, Namche Bazaar, and more. For trekking purposes, visitors opt to fly to Namche Bazaar, go to Gorak Shep, and trek ahead.
2. Pokhara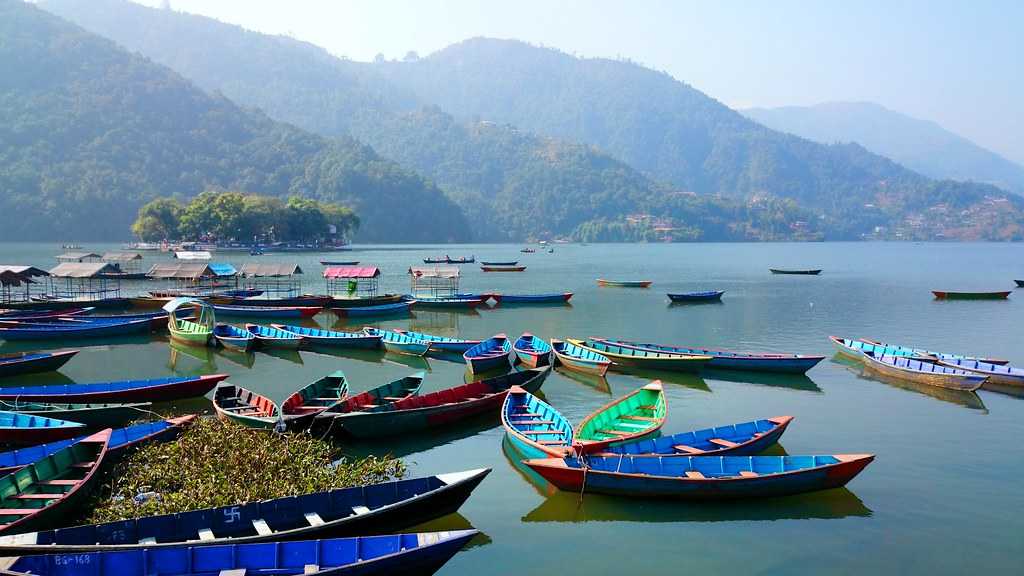 Pokhara has always been a tourist favourite, a home to some of the highest peaks in the world. Annapurna I, Dhaulagiri, and Manaslu can be seen from anywhere. Pokhara is significant also because of its starting point towards the Himalayas and other treks. Additionally, this region has a lot to offer even besides the trek and hike. Visitors can dwell upon breathtaking views with clear waters and symmetrical natural planning. It has clean air, lush greenery, and the renowned Lake Phewa. Pokhara is truly a treat with its lakeside resorts, shops, restaurants, and turns out to be one of the best destinations for a relaxing getaway. One can easily reach this region via a bus ride from Kathmandu.

3. Chitwan National Park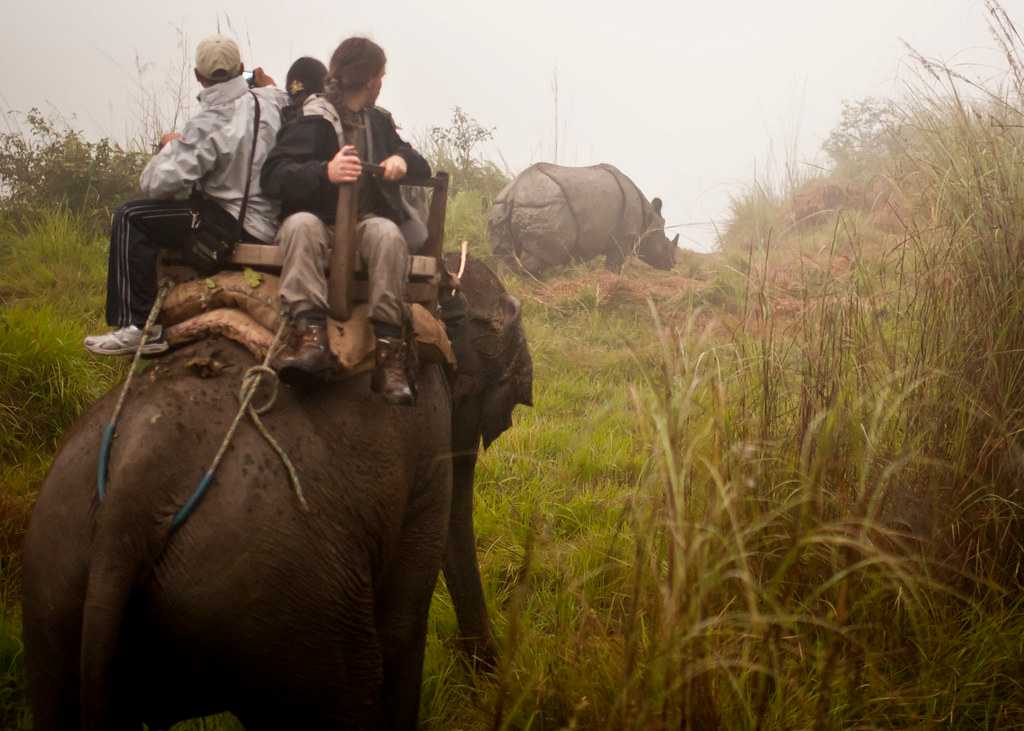 For the adventure lovers, Chitwan National Park will offer you one of the best blends of flora and fauna. Different from traditional sightseeing and trekking which Nepal's landscapes usually offer, this side of natural beauty will bring you closer to wildlife and safari. Visitors enjoy an exciting day excursion into the National Park, alongside a guided tour of lodges and more. One will surely spot rhinos, leopards, Bengal tigers, deer, and if one is lucky, the Freshwater or Gangetic dolphins. Rarely, crocodiles are found near the rivers as well. If this wasn't intriguing enough, to top it all off, Chitwan National Park is also declared a World Heritage Site by UNESCO. Grab a bus from Kantipath in Kathmandu, and make your way to this thrilling experience.
4. Lumbini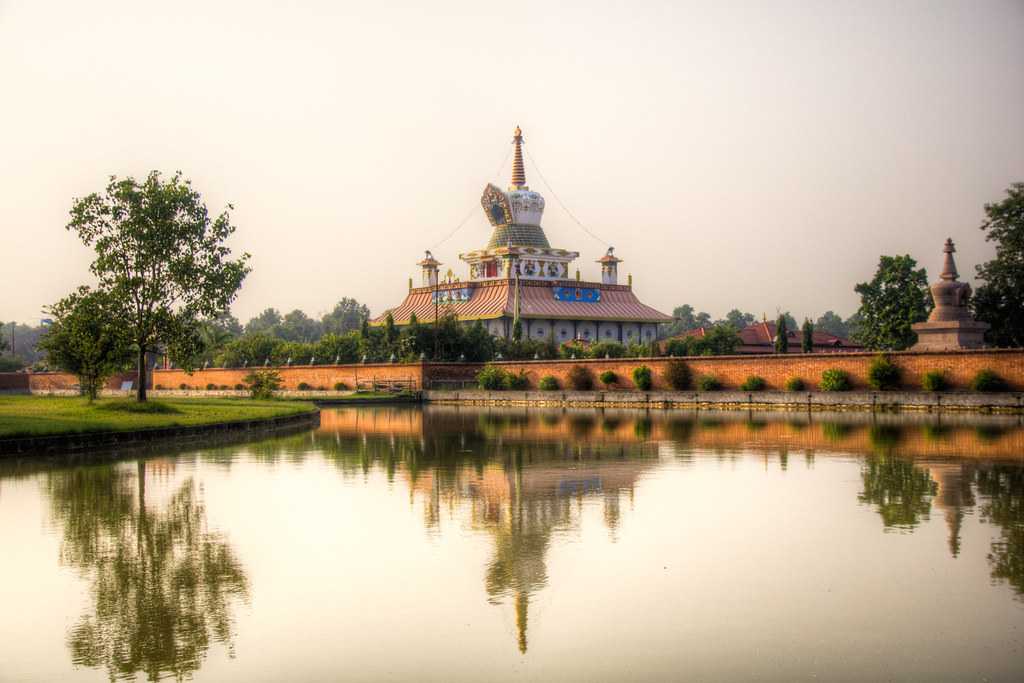 For a calming and spiritual experience, Lumbini is one of the most sought after places in Nepal, offering a breathtaking blend of nature and architecture. Renowned as the birthplace of Gautama Buddha, Lumbini is located about 250km away from Kathmandu. Since Nepal houses several UNESCO World Heritage Sites, it is no surprise that this ancient town with its rich history happens to be on the list. As a pilgrimage site and a tourist one, Lumbini brings to you archaeological remains of the historic town and beautiful temples surrounded by abundant greenery and serenity. Visitors spend their time exploring temples, monastery hopping, learning about the lives of monks, riding bikes through several development zones, and treating their taste buds to traditional Nepali cuisine. The most convenient way to reach this spiritual town is via a bus ride from Siddhartha Nagar.
5. Annapurna Region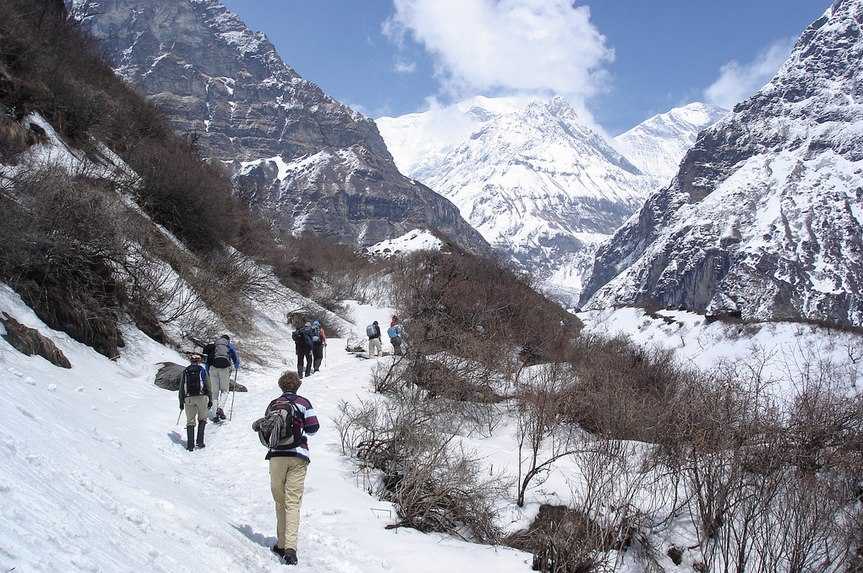 A real heaven on Earth, the landscapes of Annapurna Region are a tricky balance of mountains, hillsides, greenery, and habitation. This region is most famous for trekking; the Annapurna Circuit is a 21-day roundabout. Visitors will find several teahouses along the trekking area which offer homemade apple pies as a delicious delight. Moreover, this place is a real charmer as travellers can enter the Annapurna Sanctuary. You will experience an aura of calmness and an aesthetic balance of countryside on the one hand, and mountains and waters on the other. Just one bus ride away from Kathmandu, this region is the gateway to a life-changing experience.
6. Kathmandu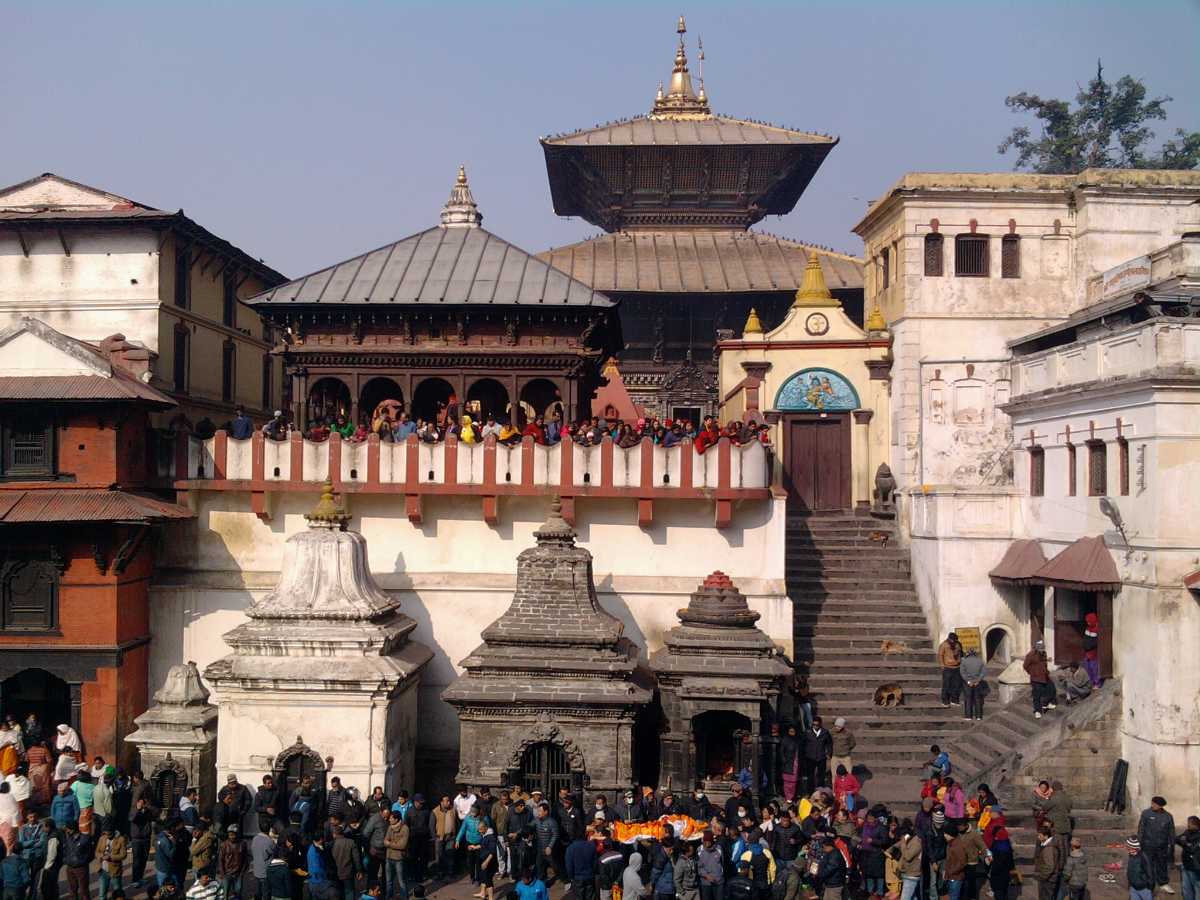 The capital of the country has a magic of its own. A mosaic of culture and nature; the lively streets of Kathmandu and the Himalayan peaks in the background are indeed a sight to devour. With a history of being one of the three royal cities, it houses the Durbar Square, the largest palace square of the country and a UNESCO World Heritage Site. Visitors spend their time soaking in the unique local culture, exploring monuments and carvings, shopping, and learning local craftwork on the streets. Along with comfortable resorts and hotels for accommodation, Kathmandu has excellent connectivity through air travel.
7. Upper Mustang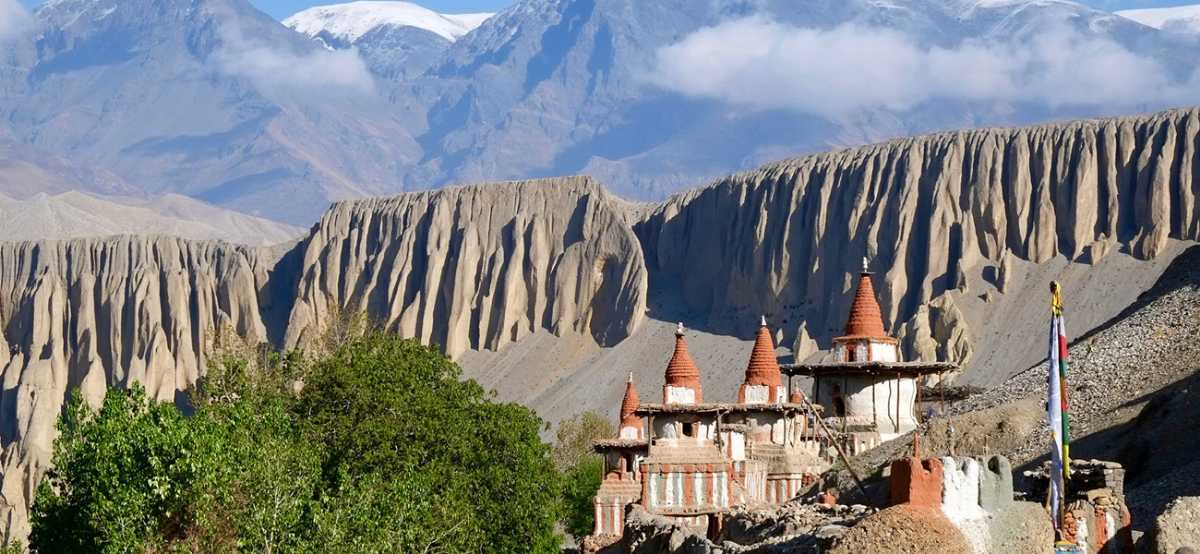 Another renowned landscape of Nepal is the isolated district terrain of Mustang, which is also one of the most protected areas of the world. Boasting of age-old Tibetan culture, Mustang remains as an untampered and natural part of Nepal. Visitors are in awe of the day to day lives of the mountain people. A visit to this destination allows you to understand and grasp their local culture. The trekking area is newly opened to non-Nepali tourists, and travellers can easily spot the raw and untouched beauty of this area. As Upper Mustang provides good road-side connectivity, visitors can reach Jomsom to start the exploration.
8. Gokyo Lakes


Turquoise tinted lakes beneath light blue skies against dark rigid mountains is an envious landscape right out of storybooks. The Gokyo Lakes, bright in colour, are located within the Sagarmatha National Park. Interestingly enough, they are called the world's highest freshwater lake systems, subsuming six lakes within. Apart from tourism, this region is also a pilgrimage site for Hindu and Buddhist followers. Parallel to the bright coloured waters are the peaks of Everest, Lhotse, Cho Oyu, and Makalu; propounding natural beauty at its best. One of the most convenient ways to reach these lakes is through the Everest Base Camp.
9. Nagarkot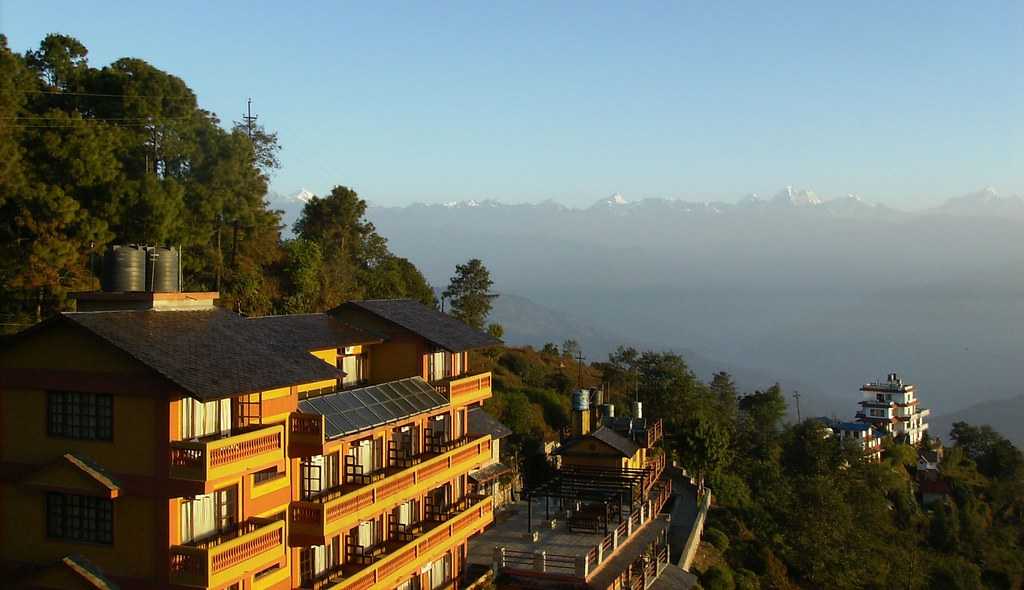 The surreal views of Nagarkot will make you skip a heartbeat. Nagarkot is a hill station in Nepal blessed with stunning landscapes of the Himalayas. A postcard-worthy destination, to say the least, Nagarkot offers a relaxing getaway with gorgeous mountain resorts. The sunsets and sunrises are a sight to behold in this town. Popularly, it is also known as a honeymoon destination. Visitors can explore the Buddha Peace Park, scenic caves, Pashupatinath temple, and much more. It is located just one hour away from Kathmandu.
Nepal is gifted with breathtaking natural beauty. Its raw and authentic beauty surpasses several human made sites of the world. The most unique aspect of the landscapes of Nepal is that majority of them remain untouched by human activities, and are preserved with high sensitivity. Whether you are an adventurous trekker looking for the next adventure, or a solo traveller seeking peace; Nepal's awe worthy landscapes await you.