Smashing the record of conquering the world's 14 highest peaks, Nirmal Purja, a mountaineer from
Nepal
completed climbing 14 mountains in 7 months. Setting a speed record and beating the current record by the South Korean climber Kim Chang-hoof who took seven years and ten months, all these 14 peaks were over 8,000m (26,246 ft).
Milestones Throughout
Accomplishing his mission 'Project Possible' on Tuesday 29th October, Purja started on the 23rd of April 2019 from Annapurna and achieved his target in Shishapangma. He successfully conquered K2 in July and scaled Mt. Everest by May 2019. It is commendable that he was able to scale every peak beyond the so-called "death zone" within a bracket of only seven months. 
Purja posted on his social media account (@nimsdai)- MISSION ACHIEVED!  from the summit of Shishapangma #14peaks7months. 
About Nirmal Purja 
The 36-year-old former soldier who served in the British military for 16 years, including ten years of service in the British special forces, undertook an adventure which had been tagged as the 'hardest challenge in modern-day mountaineering'. Oxygen levels tend to drop here, and climbers can potentially lose their lives in such zones. It is bound to be a remarkable achievement of all time.  
Purja's Statements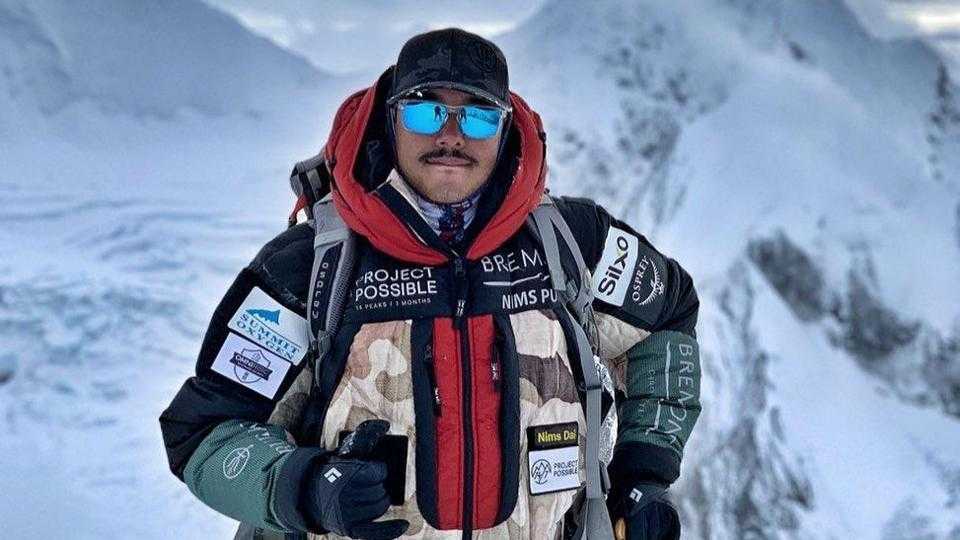 Describing his experience, Purja said: "it was a gruelling but humbling six months", and that he was 'overwhelmed and incredibly proud' to have conquered it. "I could not have made it happen without the unending support of my friends and family who have been in my heart this entire time. We started with nothing, but look how far we've come", added Purja.
Acquaintance With the Mountains 
It is not the first time that he has been able to conquer such a landmark achievement. He has already achieved titles for the following: 
Guinness World Records for the fastest consecutive summits of Everest, Lhotse, and Makalu within five days. 
The fastest time from the summit of Everest to the summit of Lhotse. 
The first person to summit Everest twice, each Lhotse and Makalu once in the same season. 
The first Gurkha to climb Everest while during his time of service in the military. 
He was also awarded an MBE in 2018 for his achievement in extreme high-altitude mountaineering. 
He has also been involved in rescue operations, one of which includes 2016, when he rescued a climber from 8,450 meters from the 'death zone' of Everest all by himself. With such achievements, he undoubtedly deserves all mountaineering accolated and honours. What are your views on Purja's success? Let us know in the comments below!