Beer is an indulgence which is loved by a chunk of the world's population. With health benefits, a couple of pints are always recommended. For all the beer enthusiasts, you should know that Nepal houses some freshly brewed local beers which are exclusive and quintessential. The beer in Nepal can definitely quench your thirst and they are completely different from the regular beers one can find across the world. P.S. The legal drinking age in Nepal is 18!
So if you love beers and want to try some new brews, Nepal is definitely a place where you should experiment with some authentic local Nepali beer brands. Experience happiness in every sip you take!
Here are some of the local beer in Nepal you must try when you visit a brewery, bar or restaurant. Bet you can't stop at one! 
Local Beer Brands
1. Gorkha Beer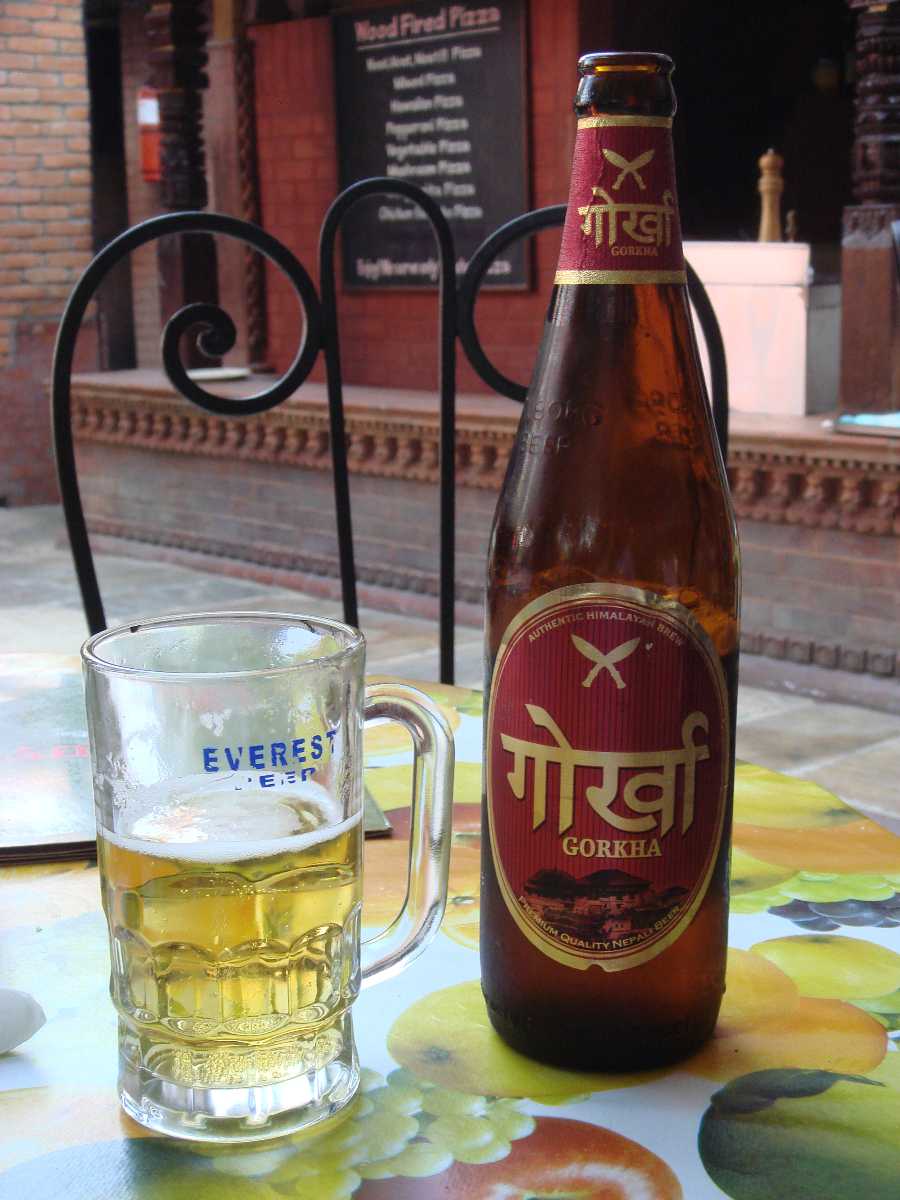 Gorkha beer was first introduced in the year 2006. It was prepared with high-quality barley malt, water and the finest hops. It is brewed in Nawalparasi and is Nepal's premium quality beers. It derived its name from 'Gurkha' the brave soldiers of Nepal.
This bittersweet with a bit of grainy-aroma beer lager comes with 5 per cent alcohol and is one of the most popularly known local brands across Nepal. It is light and good for people who prefer a subtle beer. You can find this one at almost every alcoholic hub. It comes from the brewery holding 80% of Nepal's market. It's good quality and gives you a fair amount of booze effect.
Price
INR 250 for 650 ml
USD 3.48 for 650 ml
2. Nepal Ice
This particular brand of beer in Nepal is a strong flavoured ale, made with quality barley. It is brewed by Sun Gold Brewery in Nepal and is their best-selling beer brand. Nepal Ice comes with a variety. If one wishes to have a strong and dark beer, the Nepal ice strong is the right choice. It is malt based contained 7 per cent of alcohol content.
While on the other hand a little lighter brew- Nepal Ice and Nepal Ice Natura contain 5 per cent of alcohol. It is a beer lager which is made of natural barley. It is the best drink for quenching your thirst and is truly satisfying.
Price
INR 225 for 650 ml
USD 3.21 for 650 ml
3. Everest Beer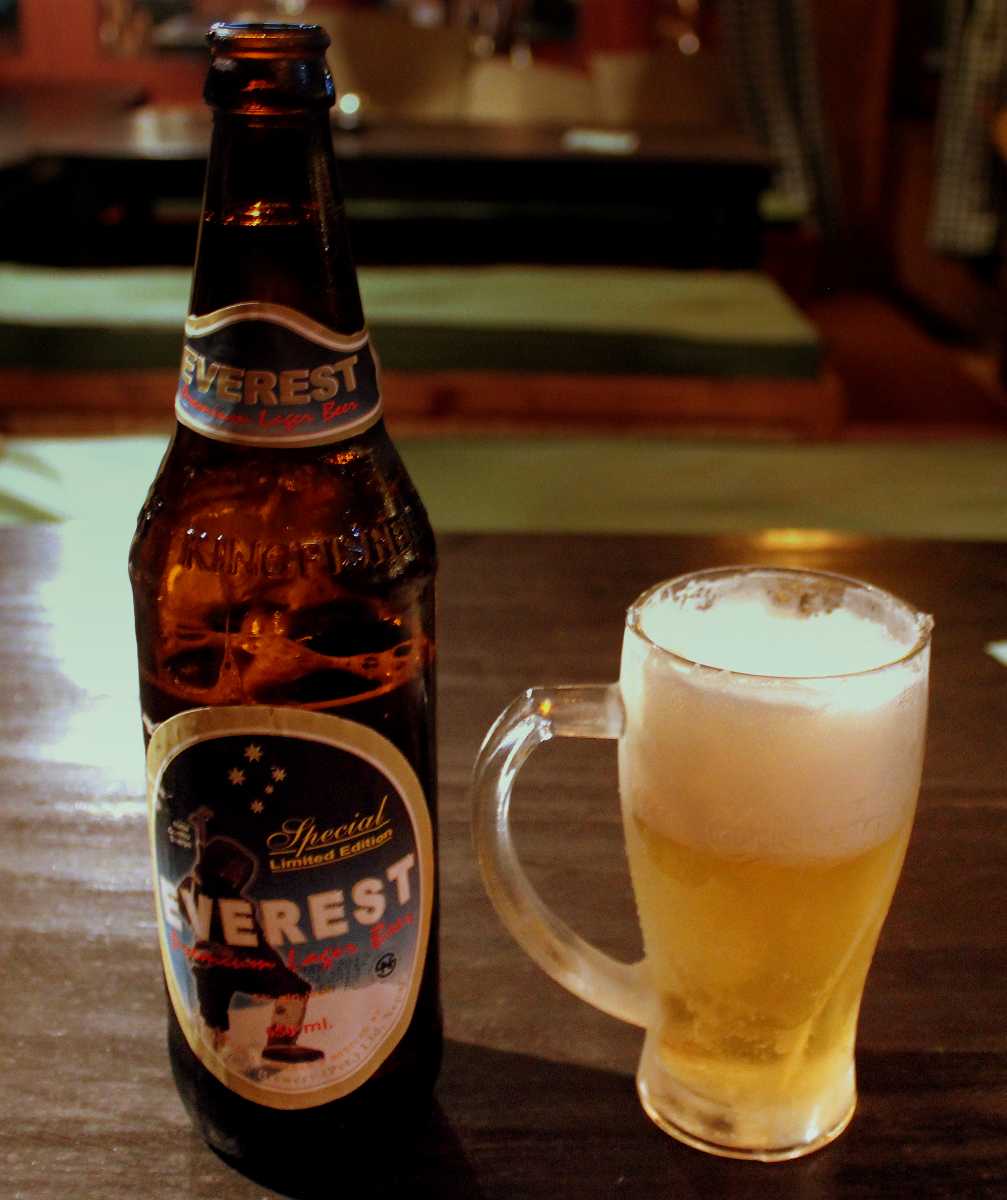 Launched in the year 2003, this beer in Nepal was named to commemorate the landmark achievement of the conquest of Mt. Everest by Tenzing Norgay Sherpa and Edmund Hilary on its golden jubilee anniversary. It is made in the Mt. Everest brewer, Kathmandu
It's a beer on the sweeter end. It is extremely pleasant and light in taste. The Everest beer is brewed to perfection with the best brewing technology using quality hops, pure yeast and selected malt. It is a light lager with the right amount of carbonation containing 5 per cent alcohol content. It is so popular that it has been exported to the US and Japan due to its high consumption rates. If you don't try this, you will definitely miss out on one of the best beer experiences.
Price
INR 200 for 650 ml
USD 2.98 for 650 ml 
4. Khumbu Kolsch Sherpa Craft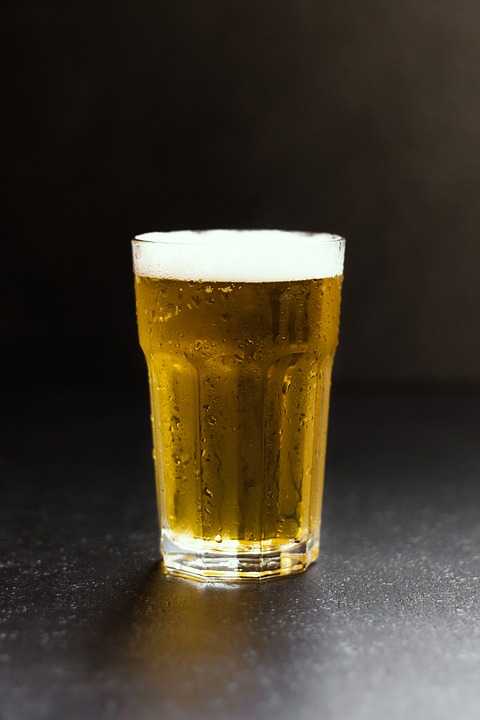 Brewed by the first craft brewery of Nepal, Khumbu Kolsch is a distinctive style of beer made with ale yeast. A lot of detail and effort is put into the making of this beer and it is prepared with the best quality products. It is brewed by Sherpa brewery. It has a great amount of complexity in flavour.
With the clearest copper colour, it contains 5 per cent of alcohol content, packed in 500 ml cans only. Over the years, it has been gaining popularity lately and its demand is getting bigger. It is light, fresh and has a German hop flavour. Everyone who tastes this brewed beer in Nepal has been surprised with the taste, appreciated it and asked for more. One cannot leave Nepal without sipping on this one.
Price
INR 250 for 500 ml
USD 3.57 for 500 ml 
5. Arna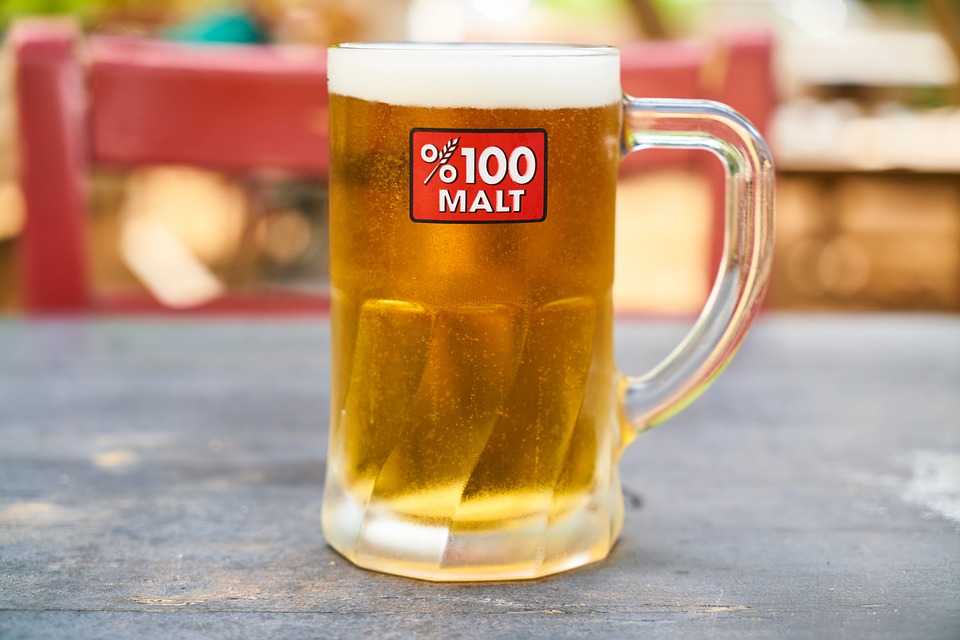 This beer is made for the ones who like strong beers. It is made with international hops and brewed with strong malt, pure water and barley. It is extremely well balanced and great in taste. It has a great kick and booze effect. It also contains 5 per cent of alcohol content but is crisp in taste. If you're in Nepal you must lay your hands on this one to refresh and rejuvenate yourself.
Price
INR 260 for 650 ml
USD 3.71 for 650 ml
6. Tongba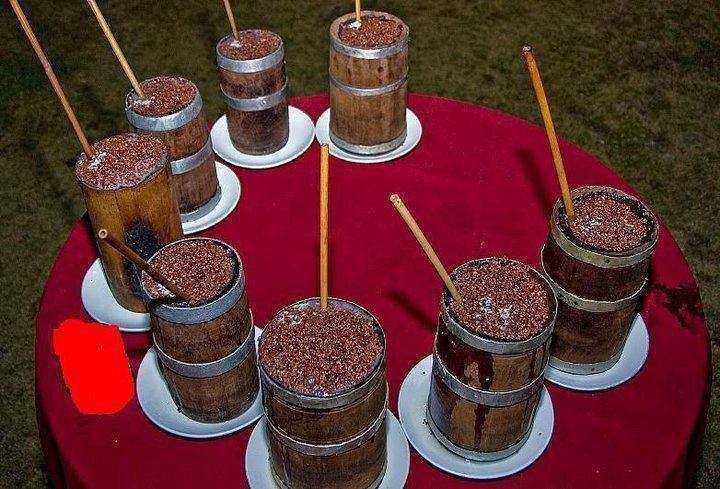 Better known as 'Tibetan Hot Beer', this is a very famous local beer that you'll find people sipping from a cast like vessels through bamboo straws. It is millet-based alcohol and is also a traditional drink in Nepal. It is a warm beverage and is normally consumed in large quantities.
International Brands 
7. Tuborg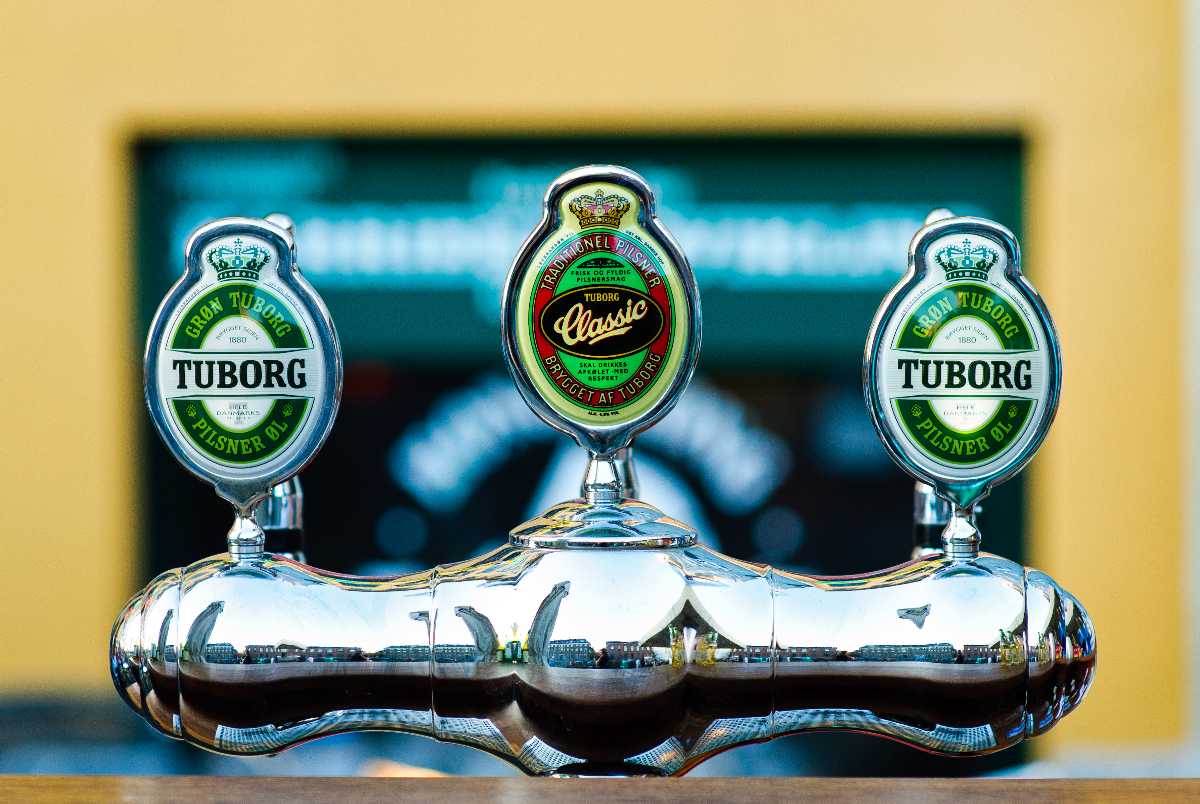 If strong beers make you feel tipsy in no time, then Tuborg should be your choice. With an alcohol percentage of only 4.8%, Tuborg is a bottom-fermented lager beer. Brewing it on lager malt results in its well-known mild, fresh taste with the aroma of flowers. This medium rich and lively drink has a moderate bitterness in the aftertaste. It tastes exceptional when gulped down with light meals such as salads and spicy Nepalese dishes and is ideal for any occasion, be it a dinner party, concert or anywhere with your loved ones. 
8. Carlsberg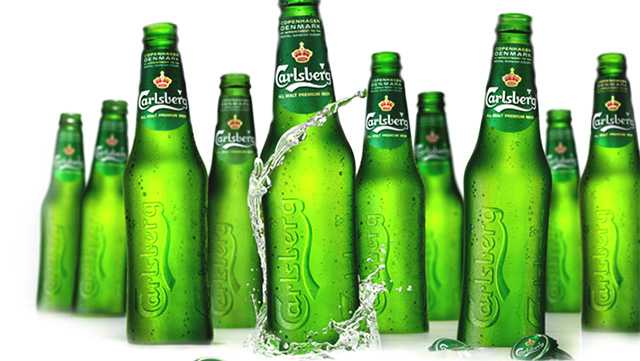 Carlsberg is yet another light-tasting beer in Nepal. A rejuvenating and uniquely characterful Pilsener with a malty backbone and balanced bitterness and "probably the best beer in the world." This pale yellow lager leaves a mild, hoppy bitterness on your tongue. The superior quality European Barley gives Carlsberg a unique rich taste, making the drinking experience smoother for those who appreciate the unique flavour and variety of premium beers. It would be interesting for you to know that Carlsberg merged with Tuborg breweries in 1970, making Tuborg a part of the Carlsberg brews.
9. Kingfisher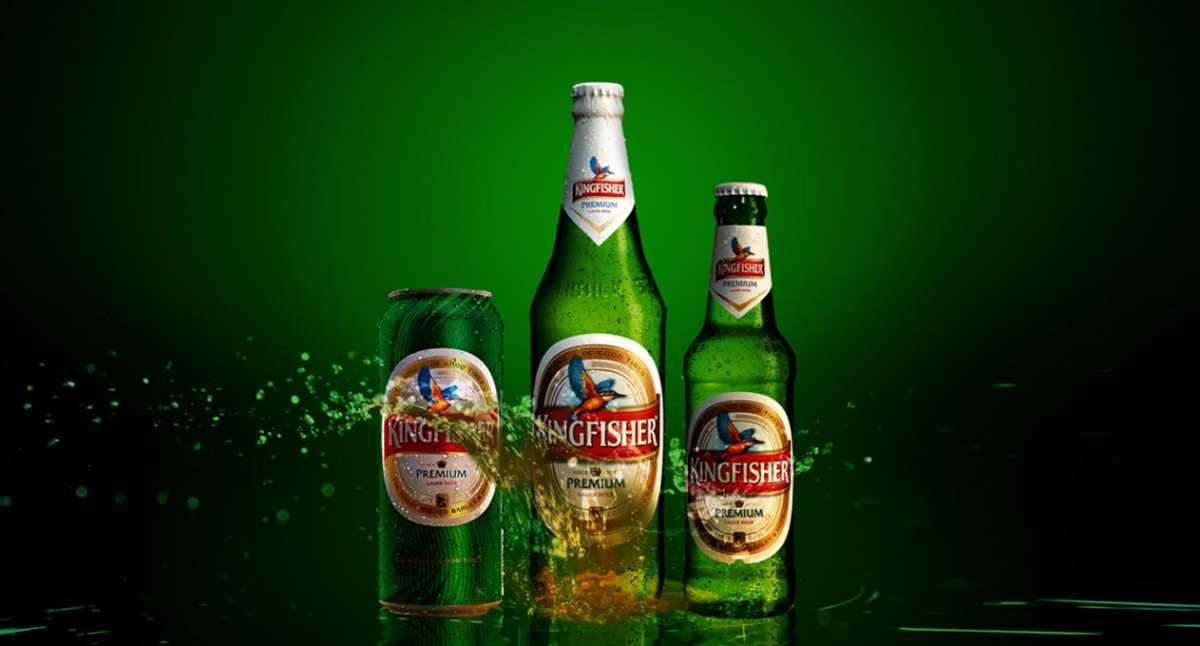 This widely available well-recognised Indian beer brand is undoubtedly the "king of good times." Manufactured by United Breweries Group - led by the infamous Vijay Mallya, this is an easy-going lager. The taste initially is bitter for the taste buds which lingers pleasantly high on the palate. An underlying malty sweetness then complements this. The refreshing light taste is probably why Kingfisher is most loved amongst the beer enthusiasts and leading the pack despite several proficient competitors. The beer goes down well alone but when coupled with salty peanuts, its a match made in heaven.
10. Budweiser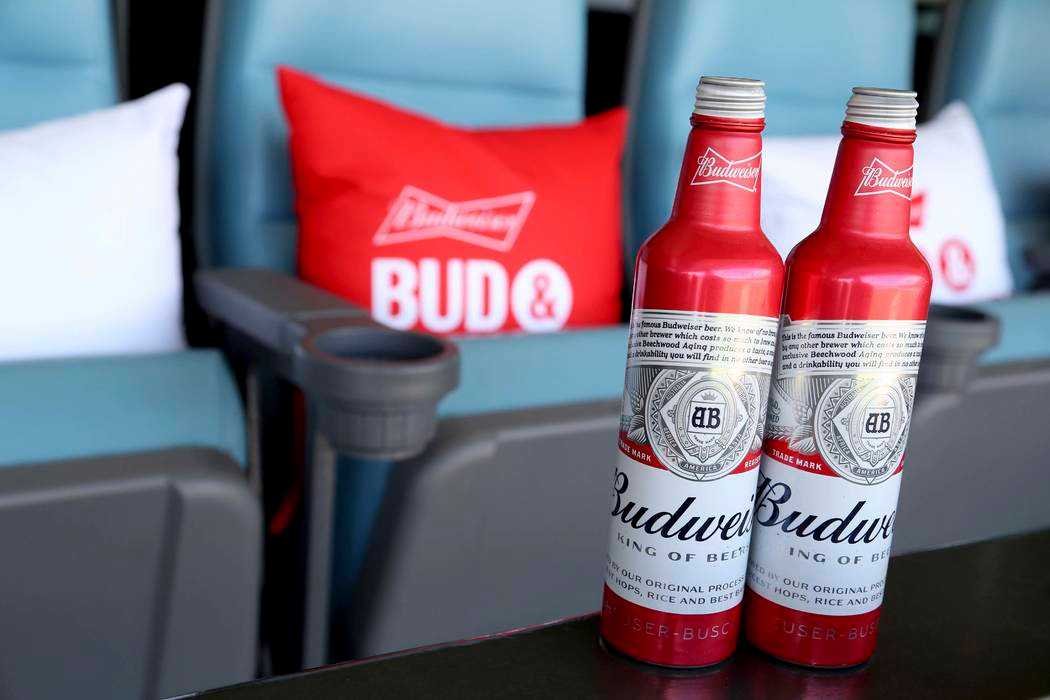 Back when there weren't many options to choose from, grabbing a beer meant grabbing a six-pack of Budweiser, and you were done. And now in present times when the competition is cutthroat, Budweiser still leads not only in the US but also in India. There is a sweet rice flavour and a touch of bitter hops. With a taste so light this drink is meant to be chugged down the throat while either watching your favourite football player running towards the goal or when the ping pong ball finds its way inside a cup full of this pale yellow coloured drink. Budweiser never fails to satisfy.
11. Heineken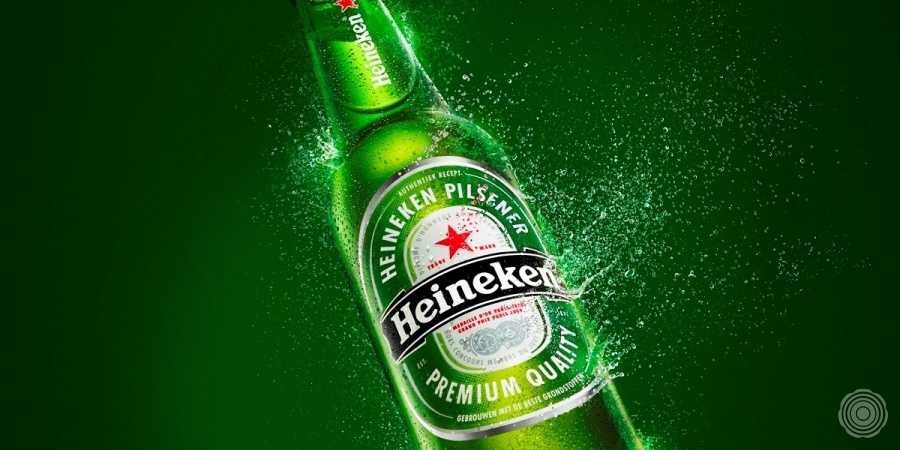 Unlike other beers in Nepal, Heineken brews its beers in horizontal tanks for a more distinct flavour and consistency. One of the most internationally recognised beers, Heineken comes straight from Holland and into your heart. It is slightly stronger than other mass-produced lager drinks and probably a wee bit better than others. Try the beer for yourself, and you'll make out that this beer is more flavourful. Why? While beers are generally brewed for a fortnight, Heineken brews their beers for double the time - almost a month - Resulting in a full-flavour beer.
12. Bira 91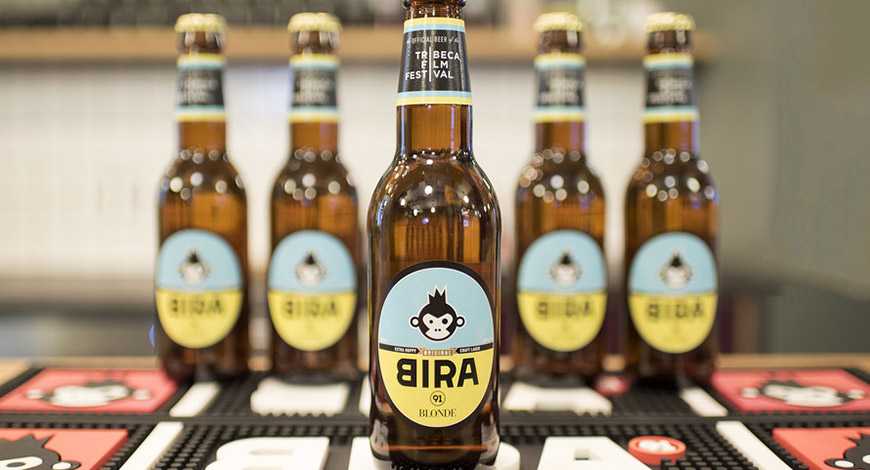 Move over mainstream beers, Bangalore's Bira 91 is a new kid on the beer block taking over the market by storm. How is Bira different from others, you may ask. Over the years, there have been many changes in beer. Craft beer is one of them. Unlike mass-produced beer, craft brewers have established superior quality as well as sustainable innovation. Craft brewers have created a diverse brewing culture in the world, and this is where Bira comes in. India is a growing market for beer and Bira has timed its entrance perfectly. Keeping Indians in mind, Bira tastes low in bitterness with a hint of spicy citrus and a soft finish. A refreshing all day craft beer!
Make sure you try some of the local beer in Nepal when visiting the beautiful country. They are rejuvenating, unique and not very expensive.