The month of March marks the onset of Nepal's peak tourism season, with the freezing weather of the winter season slowly warming up and blooming into the warm spring. Accommodation and trekking activities in the higher altitudes open up again, as international tourists flood in to take part in the adventure and cultural activities during March. Though the temperatures at the lower Terai at places like Kathmandu and Pokhara can turn scorching by mid-March, the mountains and places at higher altitudes remain cool. Read on to know about the things to do in Nepal, if you are planning to visit in March.
Weather in Nepal in March
There is a little transition between the winter and the spring from February to March, and Nepal sees a big climatic variation between the low lying areas and high up in the mountains. While cities in the mid-hills such as Pokhara and Kathmandu experience an average temperature of 23 to 32-degree celsius, the mountain trails will still remain cold and snow-clad for a few more weeks, especially during night time.
Places to visit & Things to do during March in Nepal
1. Sightseeing Away from the City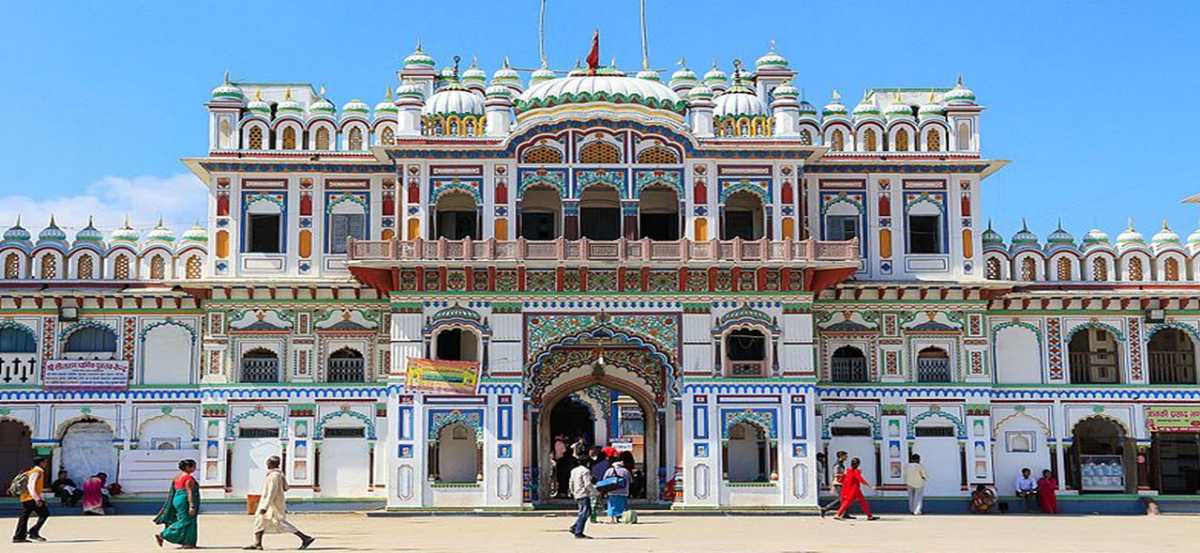 Since the capital city, Kathmandu gets hot, busy and dusty during March; you can go sightseeing in hill stations, lakesides and mountain trails away from the hustle and bustle of the city. A few places to visit in Nepal for an offbeat experience include Lumbini, Janakpur, Bandipur, Bardia, Nagarkot, Poon hills, Pokhara lakeside, Chitwan and Mustang. You can also visit the ancient pagodas, temples, stupas, caves and museums in and around the city.
2. Adventure activities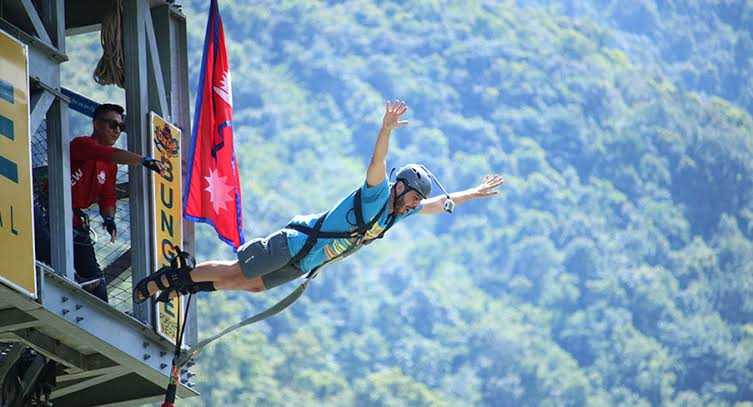 Long-distance treks combined with mountain climbing, mountain biking, hiking and camping are some of the activities that can be enjoyed in this season. You can also try bungee jumping in Bhote Koshi river, and paraglide with an amazing view from Sarangkot in Pokhara. With the rise in water and atmospheric temperature, water-based activities such as white water rafting, kayaking, and canyoning are also possible in a few places. Mountain climbing and Kayaking lessons are also offered in some places.
March is also the best time to go for a jungle safari at the Chitwan National Park, as the tall elephant grass that grows in the jungle are cut back for a clear view of the animals.
3. Trekking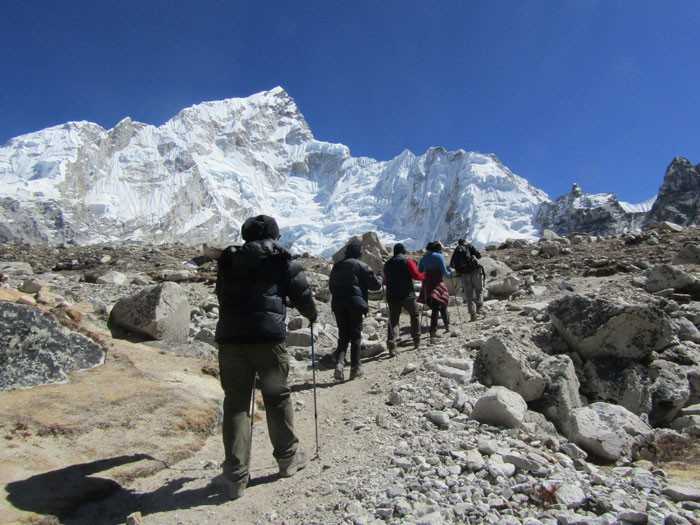 March is when trekking and other adventures in the mountains come back to life, including the Mustang treks and Everest base camps. Warm days with clear skies and cool nights with good views are the characteristics of this season, which makes trekking a pleasant experience. You can trek and hike along the lush green valleys, and early spring blooms with a mesmerizing view of the snow-clad Himalayan peaks. Treks to the Everest, Annapoorna circuit, lower and upper Mustang are the popular trails at this time of the year. Teahouse treks and short hikes around Nagarkot or Dhulikhel are also done easily. You will find many service providers in Nepal; offering guided treks, hikes and camps with equipment, customized for your budget and preference.
Events in Nepal in March
Some festivals that often fall in March (depending on the lunar calendar) are-
1. Maha Shivaratri -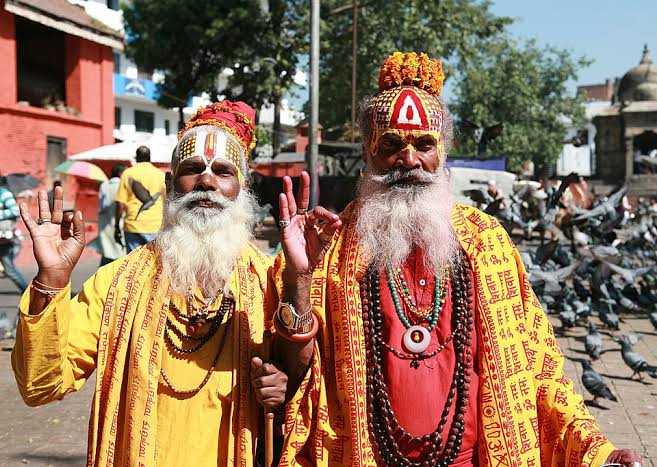 Maha Shivaratri festival is one of the major festivals in Nepal, falling during the month of Falgun (either in February or March, according to the lunar calendar). Shivaratri, which literally means the ' a night of Shiva', is an auspicious day to Hindus, particularly Shaivites (worshippers of Lord Shiva) who gather around at the famous Pashupathinath Temple in Kathmandu. As Maha Shivaratri is related with the night, devotees and saints stay up till late night praying and chanting, in celebration of the birthday of the Hindu mythological God. The festival is an incredible spectacle for onlookers, and a chance to observe religious rituals and cultural activities.
2. Ghode Jatra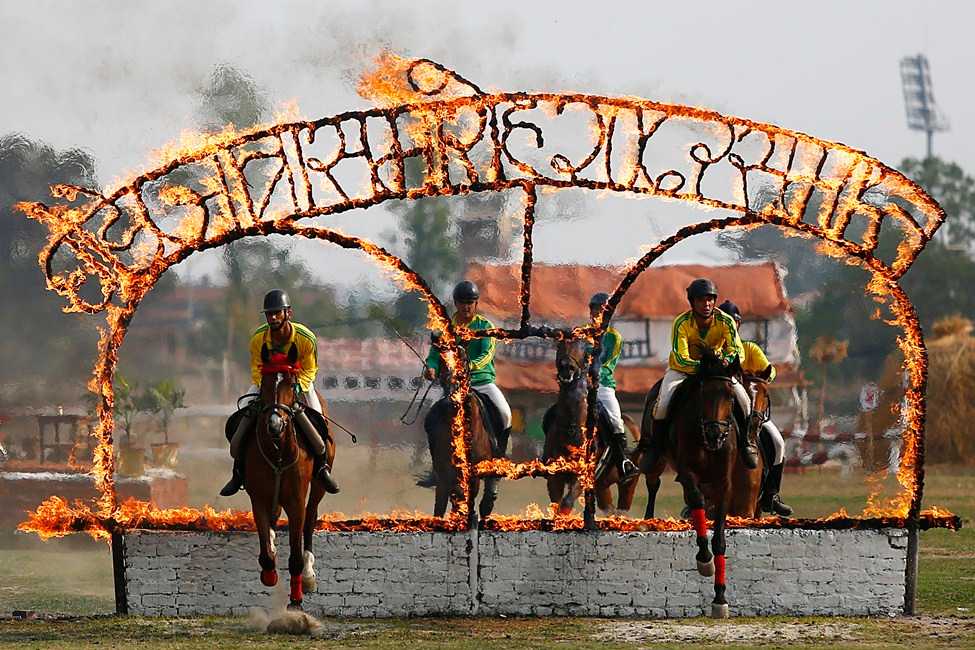 Ghode Jatra that literally translates to 'horse parade', is a festival of horses organized in Kathmandu in the month of Chaitra (either during March or April). It is a national festival evolved from an ancient tradition of letting the horses run for good omen and to keep evil spirits away. Horse marches, races and various stunts are performed by a troop of horses led by the Nepali Army Team. The people of Newari communities also lead a procession with music and instruments, carrying their deities through the streets of Kathmandu just before the night of Ghode Jatra.
3. The Festival of Colors - Holi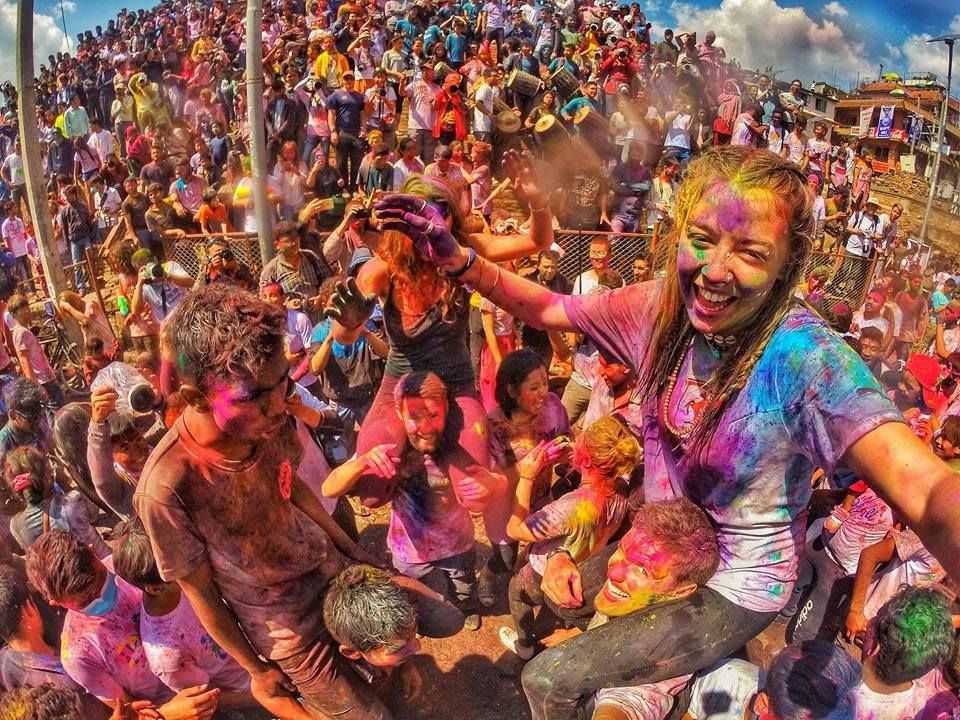 Holi is the festival of colours celebrated during the Nepali month of Falgun (February or March depending on the lunar calendar), which lasts for two days. Holi is celebrated mainly in India and Nepal, for the coming of spring and the victory of good over evil. Different from the Indian traditions, Nepal has a special ceremony of erecting a wooden pole, around which women dressed in traditional attire circle around and offered prayers.
On the day of Holi, the Durbar Square and other regions in Nepal turn into a sea of water, colours and music as people celebrate and exchange good wishes by throwing colour powders and splashing coloured waters on each other. The festival comes to an end on the eighth day with a Holi bonfire.
As March is the starting of the peak tourist season in Nepal, it is advised to book your flight tickets, accommodation and transportation well in advance. Though it is the perfect time to explore the offbeat locations, the popular trekking trails tend to get crowded by the end of the month. Nights would still be cold, and there will be a slight probability of light showers, so do not forget to pack in your jackets and rain covers. You would be getting a lot of photo-worthy moments as Nepal's natural beauty is at its best in this early spring season.