Dubai
is not only well-known for its architectural magnificence, shopping extravaganzas, and tonnes of world records but also for its vibrant and exotic nightlife. Dubai has so much to offer regarding nightlife; it gives the right kind of environment to host safe but at the same time a wild experience. The emirate hosts some of the most popular club nights in the world. It is the home of many talented DJs and also regularly hosts the most well-known ones from across the globe. The clubbing scene here starts from Thursday since, in the Gulf region, Friday and Saturday are considered the weekend. Expect humongous waiting lines here on Friday though. Most clubs also offer an exclusive Ladies' Nights on Tuesdays or Wednesdays. Dubai is best visited at night, the time when the city is lit up, and the roads look serene. Unfortunately for some, this isn't one of the towns where nighttime ensures a moment of stillness and tranquillity. Dubai is a city which is very much alive even during the nights. This can be witnessed by coming across a traffic jam at 03:00 AM in the central city roads!

Here are some of the best places to enjoy Nightlife in Dubai:
1. Dubai Marina - A Walk in Dubai to Remember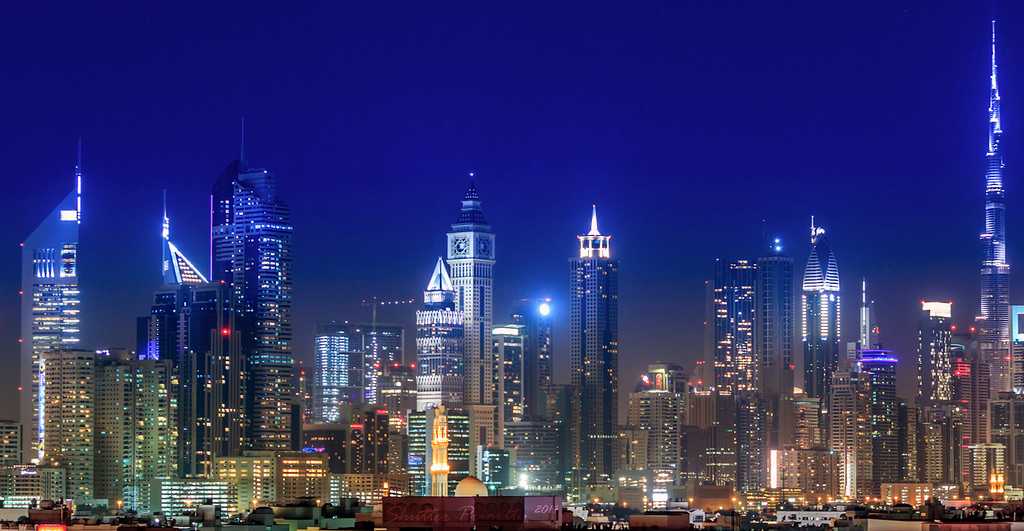 Marina is situated alongside an artificial canal and boasts an array of restaurants, cafes, boutiques, and one can even hop down for a yacht ride! It is ideal for the couples who want to take a long romantic walk, and then cosy up in one of the restaurants beside the canal giving spectacular views of the channel and the buildings seen on the other side of the Marina. It is also equipped with jogging and cycling tracks, thereby making it ideal for anyone who'd want to do cardio and soak in the beautiful views.
Timings
: 9:00 AM - 9:00 PM
Cost for Two
: AED 600
2. Madinat Jumeirah - The Souk of the Well-Dressed


Apart from being a world-class resort, this cluster of buildings also is a very happening place where people dress to impress. This place also gets pretty busy on the weekend so expect a bit of trouble finding the parking space. Walking on the 'streets' that are made within the complex, provides a traditional market like feel, which is why it is accurately called as 'Madinat Souk'. Once you are out of the complex, take a stroll past the artificial canal they've built. Plenty of high-end restaurants and cafes, magnificent views of Burj-Al-Arab, and a chance to sail down the canal gives you a feeling that you're walking in some European country, but just a bit more aesthetically pleasing.

Timings: Always Open
Cost for two: AED 130 -180
3. Club 360 - For the Party Animal in You


This club is known for hosting some of the biggest parties in the entire year and also for inviting some of the most prominent DJ's in the world as a whole. This is the club you wish you could be at during the NYE, and the long weekends. Not only is the partying scene here a blast but also the view. Its circular venue provides one with spectacular views of Burj-Al-Arab and the Persian Gulf. It is also amongst the favourites of the adult party-goers and the ones who are passionate about parties.

Timings: Sunday to Saturday from 5:00 PM to 03:00 AM
Cost for Two: AED 345
4. Trilogy - The Colours of Night

Situated at one of the elite streets in Dubai, Trilogy is a must-visit club for the passionate lovers of music and has now become a busy spot for the young party-lovers. It has three floors including the rooftop terrace and provides entertainment beyond comparison. Trilogy also has international DJ's coming here to perform almost on a weekly basis. It has the Chameleon Club that changes colours, thanks to the painters in Dubai.
Timings
: Not Known
Cost for two
: Not Known
5. Boudoir - The French Connection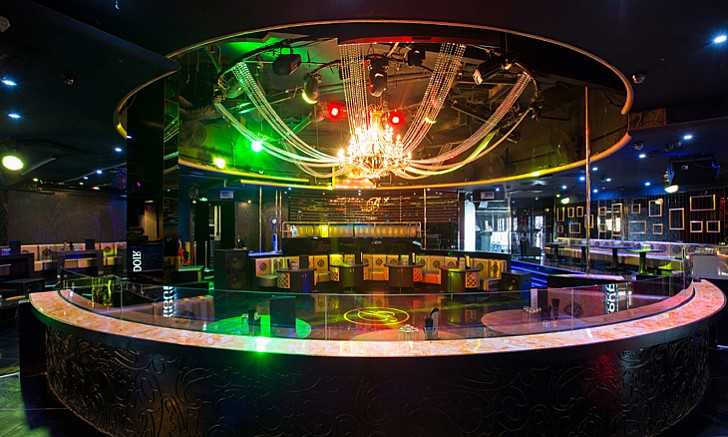 One of the premiere nightclubs that promises one hell of a time! Boudoir reminds one of the French clubs in the early 20's but attracts the Lebanese crowd the most. This club attracts the well-dressed and the most party-committed people.

Timings: 10:00 PM - 3:00 AM
Cost for two: AED 340
6. Catwalk - A Tiny Place of Wonders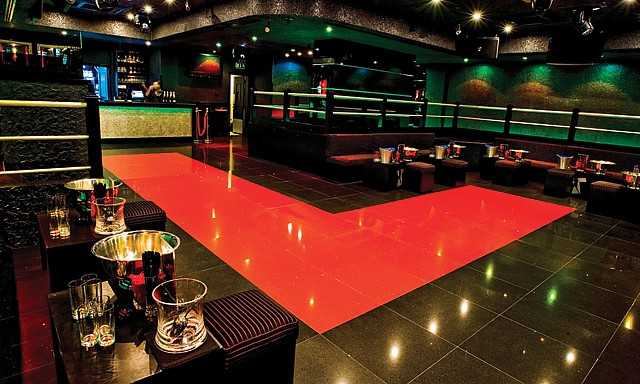 Staying true to its name, the glowing red catwalk dominates the dance floor. In addition to innovative drinks, friendly people and affordable prices, Catwalk offers some of the best music in town to rock to.

Timings: 9:00 PM - 3:00 AM
Cost for Two: AED 350
7. At.mosphere - Is High & Overwhelming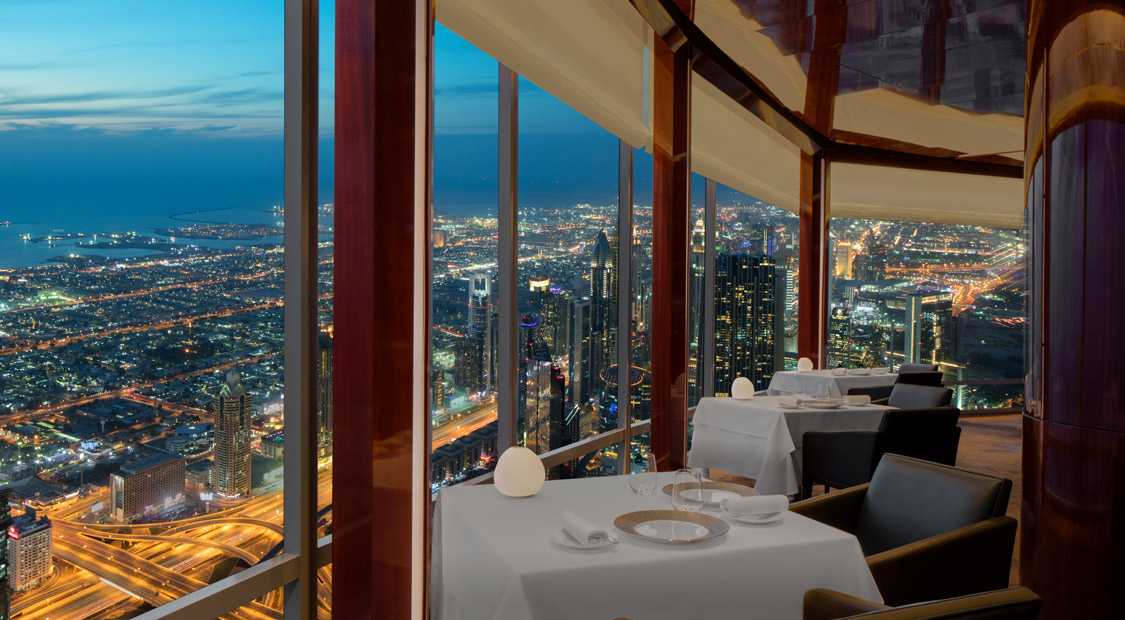 Being located in the tallest building in the world 'Burj Khalifa' will obviously have its perks, as At.mosphere is currently the world's highest-situated restaurant; It even holds a Guinness world record for that. The restaurant here serves you a scrumptious meal with a view as well as the lounge for entertainment purposes. Come over for the elegant interiors, world-class cuisine, reasonable fares( well, considering the incredible view), hospitable staff and the sunsets with high tea.
Timings:
It is open from 7 AM to 11 PM.
Cost for 2:
AED 1200 for two
8. Buhayra Lounge - Where Luxury meets Extravagance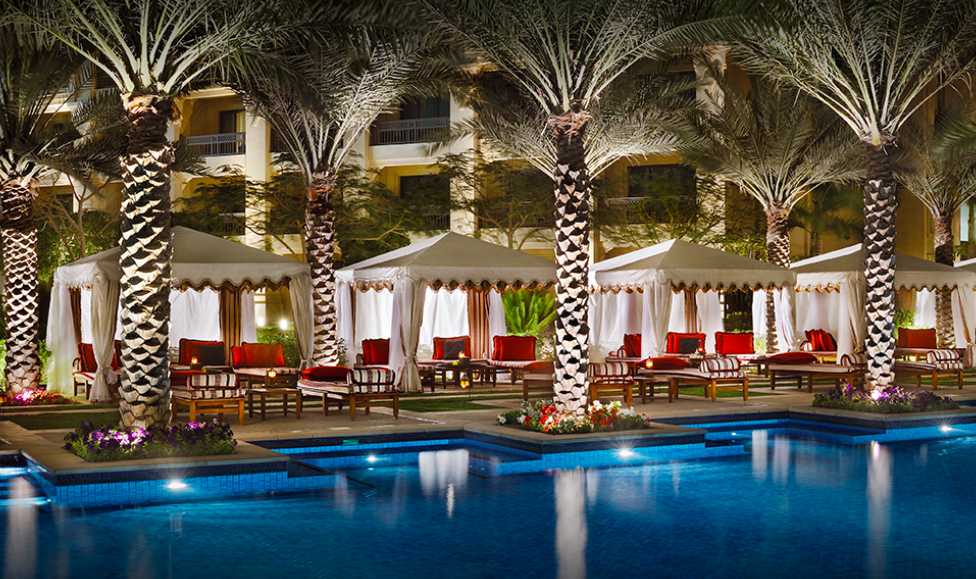 Buhayra lounge is just a class apart. Located at one of the poshest hotel in the country: The Palace Downtown. When you dine here opposite the poolside, it seems just out of The Great Gatsby. Soothing music, open-air poolside venue overlooking the acclaimed Dubai Fountains, interiors adorned with embezzlements, drapery, and adornments, are just a couple of things differentiating this from other others.
Timings:
8 AM to 2 AM
Cost for 2:
AED 650 approximately
9. Stereo Arcade - Lights, Music & Party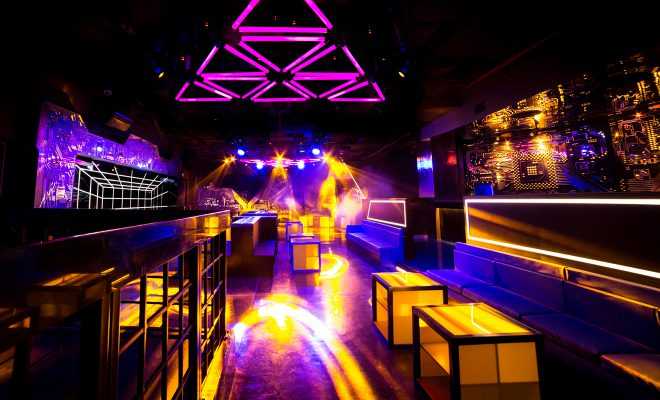 Stereo Arcade is an up and coming nightclub which has gathered popularity amongst the youth. Though it gets really busy and crowded during the weekends, the stereo arcade is a must-go. It is a casual clubbing destination and a hangout place at DoubleTree JBR. It emits a different kind of vibe, with neon lights, paintings and sketches all over. Great hip-hop music and old-school hits blaring with refreshing mocktails served by polite and friendly staff at the end of a tiring day. What more could you ask!
Timings:
6 PM till 3 AM
Cost for 2
: AED 400
10. Bar 44 - A Class Apart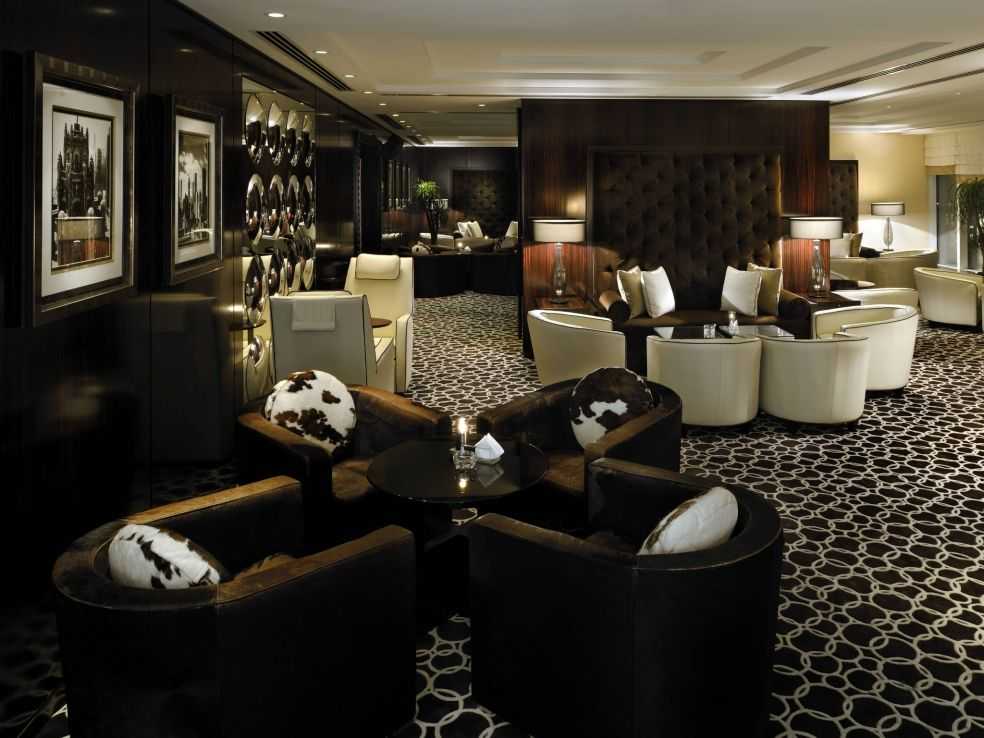 One of the best bars in Dubai, Bar 44 continues to amaze customers with spectacular views of Dubai and the Palm. The bar serves an exquisite range of champagnes, wines, malts, and cocktails by expert mixologists. Bar 44 is also famous for attracting the chic crowd during the night to party.
Timings:
5:30 PM to 2:30 AM
Cost for Two:
AED 450
11. N'Dulge - N'chanting Experience

One of the better-known nightclubs in Dubai, N-Dulge is preferred over the others for its suspended catwalks and the outdoor terrace. It is the best place to socialize, dance, soak in the views of the Palm, and drink. With many offers such as Ladies Nights among others, N-Dulge also becomes an economically viable option.
Timings:
Thursdays from 9:00 PM till 3:00 AM and on Fridays from 4 PM till 3 AM
Cost for Two
: AED 410
12. Barasti - Dance in your Cozy Comfort Zone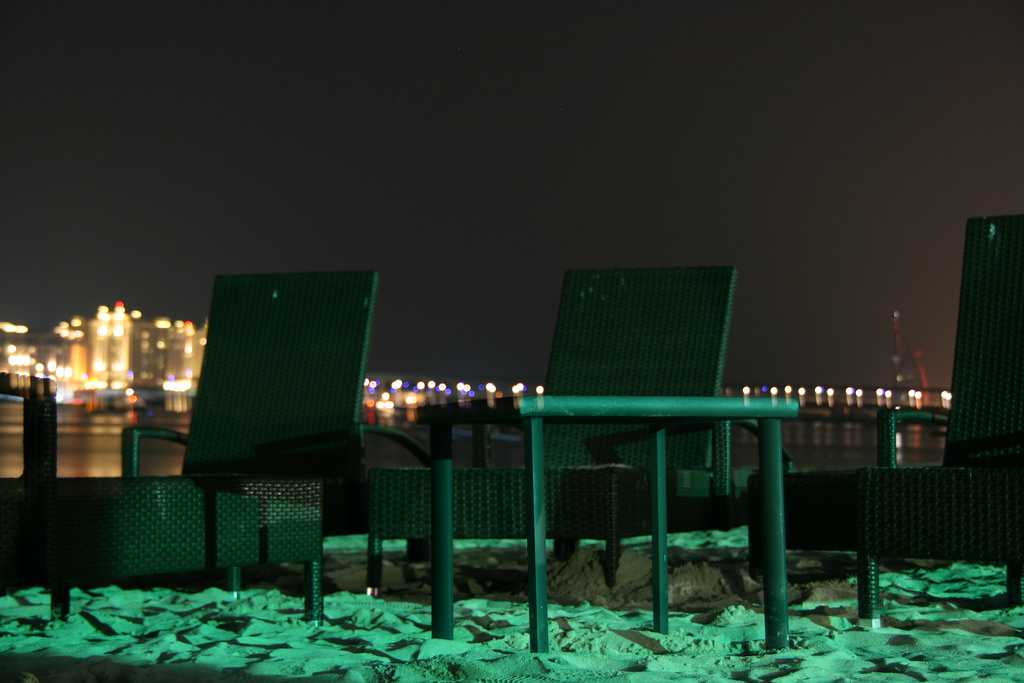 Barasti is the popular club which gives out the best of both worlds. One can see the tall, impressive Dubai skyline on one side or can enjoy the vibrant hue of the Persian Gulf on the other. The Ground floor often has a live band playing, and the music here is to simply relax and rejuvenate, but the other floor is for the serious party lovers and has eccentric music being played. Genuinely letting one experience the best of both the worlds; you can come in with your slay mode on or in your most comfortable casuals. Flip-flops or heels. Ripped jeans or an LBD, the choice is indeed yours because, in the end, dancing is all that matters.

Timings: 10:00 AM - 1:30 AM
Cost for Two: AED 470
13. Nasimi Beach - Relax, Dance, Repeat.

A one-of-a-kind club which is famous for giving a unique experience. Nasimi Beach lets you enjoy the clubbing experience on a 7 km long beach and provides beautiful views of the Atlantis. This spot is ideal for you if you want to relax on the beach during the day and dance to their sick beats until the early morning. It is a perfect spot to know Dubai Nightlife.

Timings: 11:00 AM - 10:30 PM
Cost for Two: AED 500 - AED 700
14. JBR The Walk - A Walk Under the Citylights.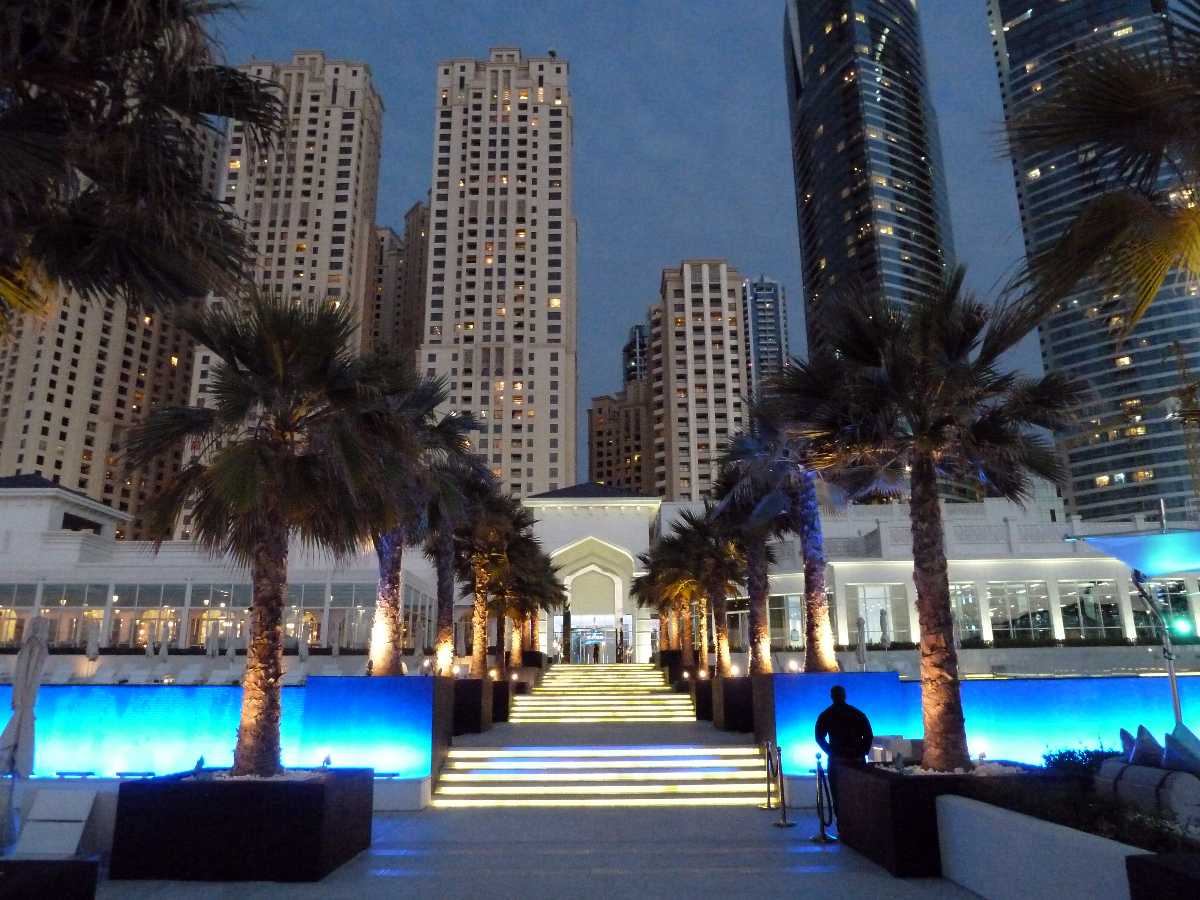 One of the best places at night is JBR The Walk. The Walk is considered to be one of the hottest hangout place here and for all the right reasons. It is a 1.7 km strip of land and constitutes an array of boutiques, cafes, restaurants and even has a beach. It is an outdoor tourist attraction which regularly hosts various thrilling activities, and street plays including art displays, a musical, a photography exhibit, sand sculptures display, and some stalls selling fashion merchandises and various other stuff. The Walk is perfect for a stroll alongside the beach, then seeing different boutiques and the stalls, and finally top it all off with a mug of coffee at a café, taking in the vibrant view one sip at a time.

Timings: 9:00 AM - 12:00 PM
Cost for Two: AED 200
Night Experiences
15. Dhow Cruise - Sial in a Fairytale.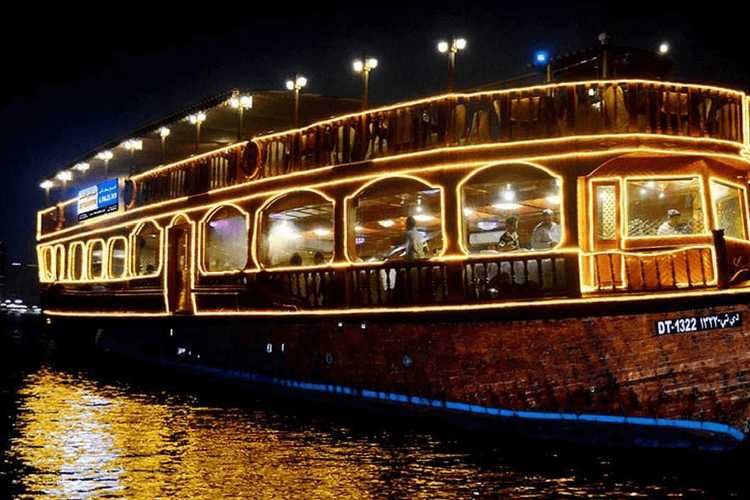 The Dhow Cruise is a must-try experience for those new to the city. In the past, trade and fishermen used to travel and work by Dhows( a kind of ship/boat but native to this area). The Dhow holds a cultural significance and the use of these is an integral part of their heritage. The Dhow Cruise operates in two commercial areas of the city: Dubai Marina and Dubai Creek. Travelling in these areas in a Dhow during the night is almost like a fairytale. With stunning views of the skyline, and traditional Arabic cuisine (contemporary cuisine is served as well), live music, live shows by magicians and dancers are sure to make an unforgettable night.

Timings: 9:00 PM - 11:00 PM
Cost: AED 160 - Adult; AED 100 - Child

16. Horse Riding in Full-moon - Be the Night Rider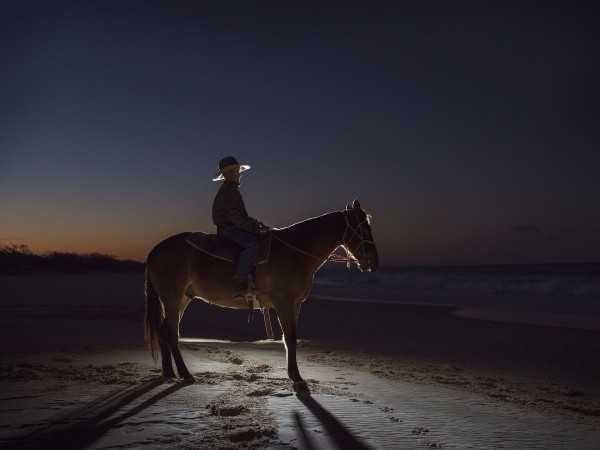 If horse riding in the desert was not surreal enough, then one of the oldest parks in Dubai, The Mushrif Park has come up with another solution: Horse Riding in full-moon. With the gleam of the moon, lighting up your way, the magical experience of horse-riding doubles as you take in the surroundings and tranquillity around you. The peacefulness helps you focus more during your game and also the wilderness in the park. Enjoy this exclusive experience only thrice a month.

Timings: 8:00 PM - 9:30 PM
Cost for Two: AED 600
17. Burj Khalifa - View Dubai till the Horizon.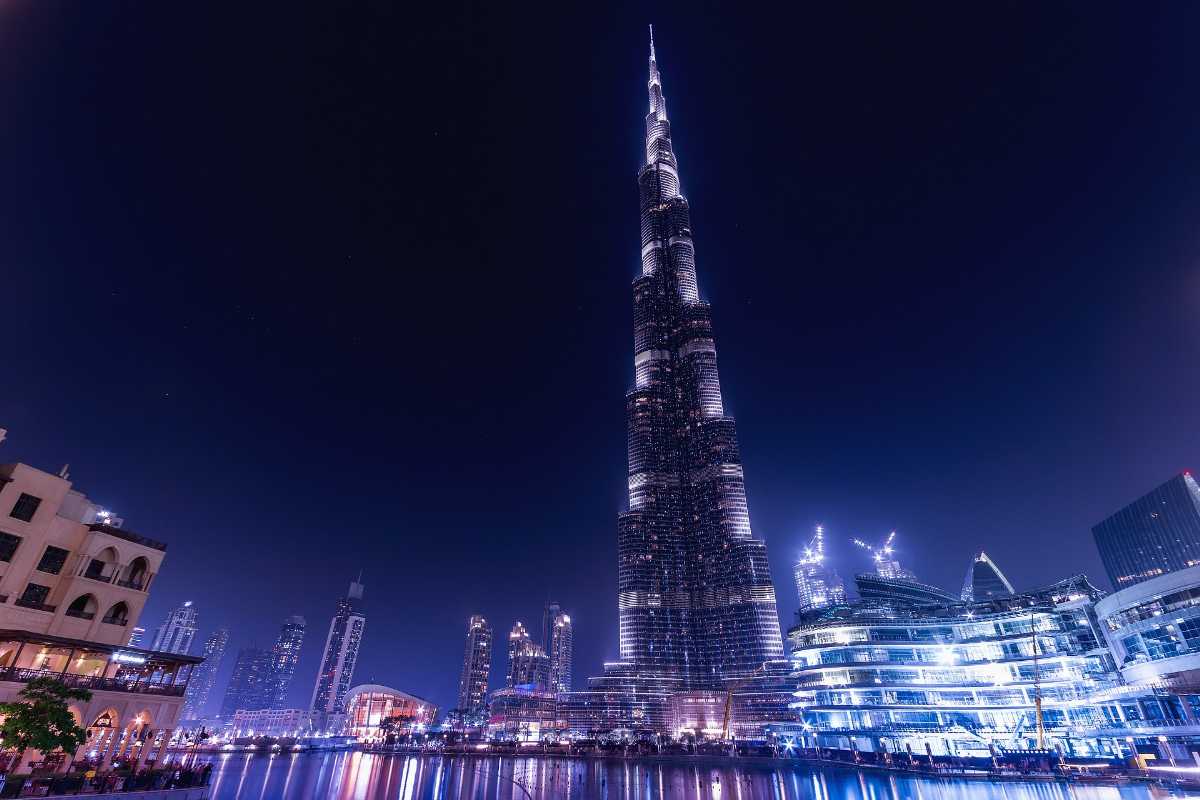 Perhaps no other place would help you admire the skyline of Dubai than the tallest building here, in fact, the tallest building on this planet. Visit the top of Burj Khalifa at night to soak in the city lights and the fast-moving cars. Experience the real magic of the sunset from the bottom of Burj Khalifa, then take the super fast lift to the top floor and you can experience the second sunset of the evening too. Stay till the night and notice the transition in the city life and the lighting. Breathtaking all along!
Timings
: Monday, Tuesday, Wednesday, Saturday and Sunday - 10:00 AM - 10:00 PM
Thursday, Friday - 10:00 AM - 12:00 AM
Cost
: AED 100 - AED 370 (approx)
18. Overnight Desert Safari - The Arabian Nights can come true.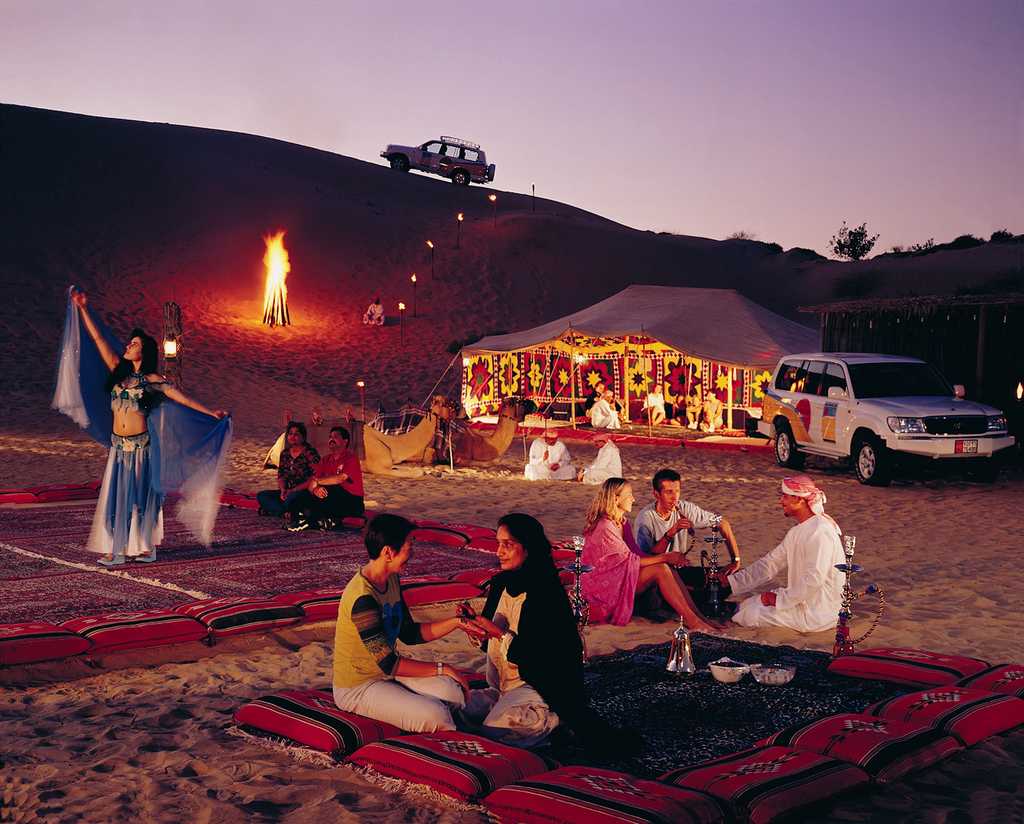 Under the starry night, surrounding a bonfire with some traditional cuisine to go along sums up to give you an ultimate night. Right after a thrilling session of dune-bashing and other adrenaline-fueled sports, Relax in the camps, as you stay over for the night and enjoy various fun activities such as henna paintings, tanoura dancing, belly dancing, etc. Finally, have the bonfire in the sky enjoying the freshly prepared barbeque dinner.
Timings
: 4:00 PM - 9:00 AM
Cost for Two
: AED 130
19. Full-Moon Yoga Session - 90 minutes of a Healthy Night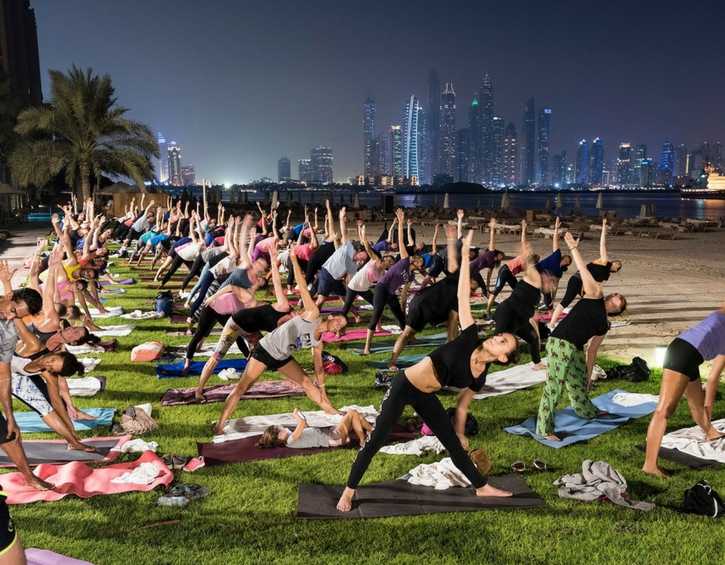 Dubai has a kind of health-conscience society (you cannot blame us- the deserts available here are just too delicious to put down!). Since Yoga is a new colossal thing here amongst the public, various kinds of yoga sessions have been introduced. Not only are these sessions conducted in gyms and health-centres but also free sessions are now being undertaken in the public parks, beaches, and corniches. Full-moon yoga sessions are another trend today. Usually held in the Palm or one of the many public beaches in Dubai, this 90-minute session attracts a huge crowd and is well-managed. The session leaves you refreshed and later you could you even take a stroll along the beach and sip coffee to have an ideal night!
Timings
: 7:00 PM - 8:00 PM
Cost for two
: AED 120- 200 (approx)
Tips for Nightlife in Dubai
What to Wear
U.A.E is a conservative country. However, when it comes to places like clubs, bars, and other venues short skirts, micro-minis are considered normal in the nightlife attire. People who turn up in extremely casual clothes are refused entry.
Nightlife Timings
Most clubs, though open early in the night start filling up from 10:00 PM and may even go on till 03:00 AM. Friday and Saturday are considered as the weekends here in the Gulf Region, so make prior reservations.
Things to be careful about
UAE has stringent laws for drinking and driving. So after a couple of drinks, be sure to order a cab since drinking and driving is a punishable offence with people being jailed for it as well. Many clubs however only allow people above the age of 25. So make sure to carry an identity card with you; entry is simply not granted without one. Passport, Emirates ID card, and driving license are acceptable forms of ID cards.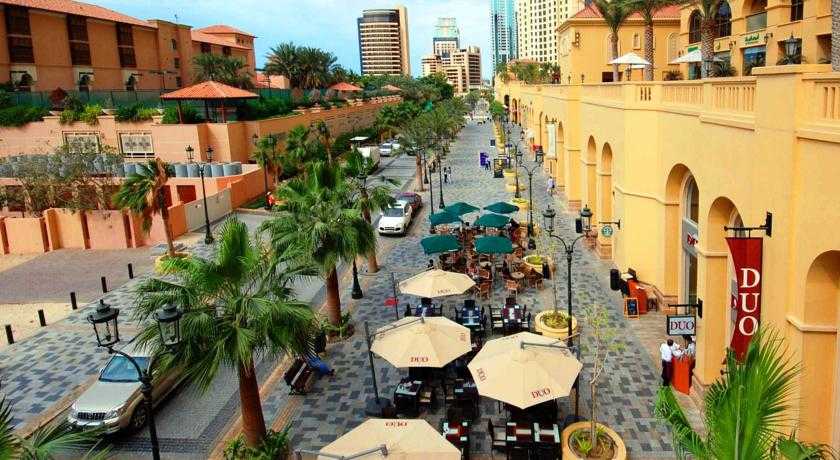 There is never even a dull moment filled with stillness in this city. Dubai is known to be as safe as in the night as in the day, especially when you take your car out for a long drive at night; be it single or couple, be it alone or with a group of people, be it female or male. One can always find his/her niche here. If you are a person who admires the cool wind and the tranquillity that the beach provides, you are free to visit the beach at night, though I'd advise going here with a cup of coffee in the winter. If you're one of those who'd wish to go out to a party, the city is bustling with ample of clubs and discotheques, if you are the one who falls in love with books over coffee then take some time off your busy schedule and come at one of the late night cafes. And remember if all else fails, take a night stroll out on the streets at night and re-discover Dubai from a different perspective.