Dubai's various attractions include it's shopping options as well. For a lot of people, these are eye candy.because of their unimaginably high price tags. Almost every mall and brand stores have price tags higher than the normal sale prices. But do not worry, we've got you covered. Here are the places you can shop in Dubai and not feel the stress building on your wallet. There are places where you get branded clothes, footwear and accessories at great bargains as long as you know where to look. Here is a list of places for cheap shopping in Dubai.
1. The Outlet Village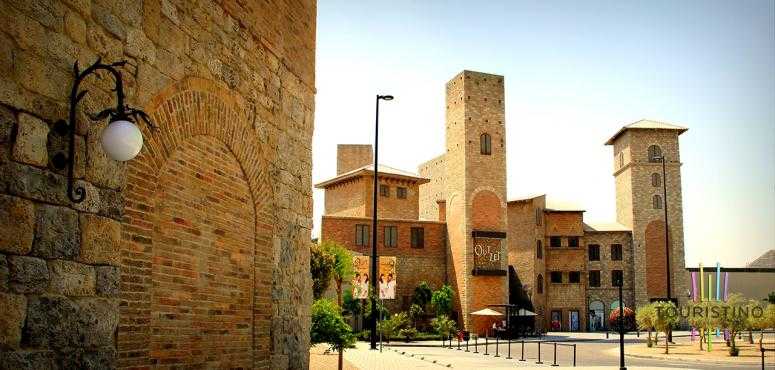 This is a place where you'll find great deals on branded products. In this Italian themed Dubai shopping area, you'll find all the major brands here like Galeries Lafayette, Carolina Herrera, DKNY, Coach, Michael Kors, Roberto Cavalli, Hugo Boss, Rodeo Drive, Nike and many others in here. There are heavy discounts on handbags almost every day of the year and you could pick up branded bags at 50% discount. Party dresses from the last season have their prices slashed to a minimum and you could get trainers too at heavy discounted prices. With its variety of brands and crazy cheap deals, this is a must-go place being a 45-minute cab ride from the city centre.
Address: The Outlet Village, Jebel Ali
Timings: 10:00 AM to 10:00 PM
2. Dubai Outlet Mall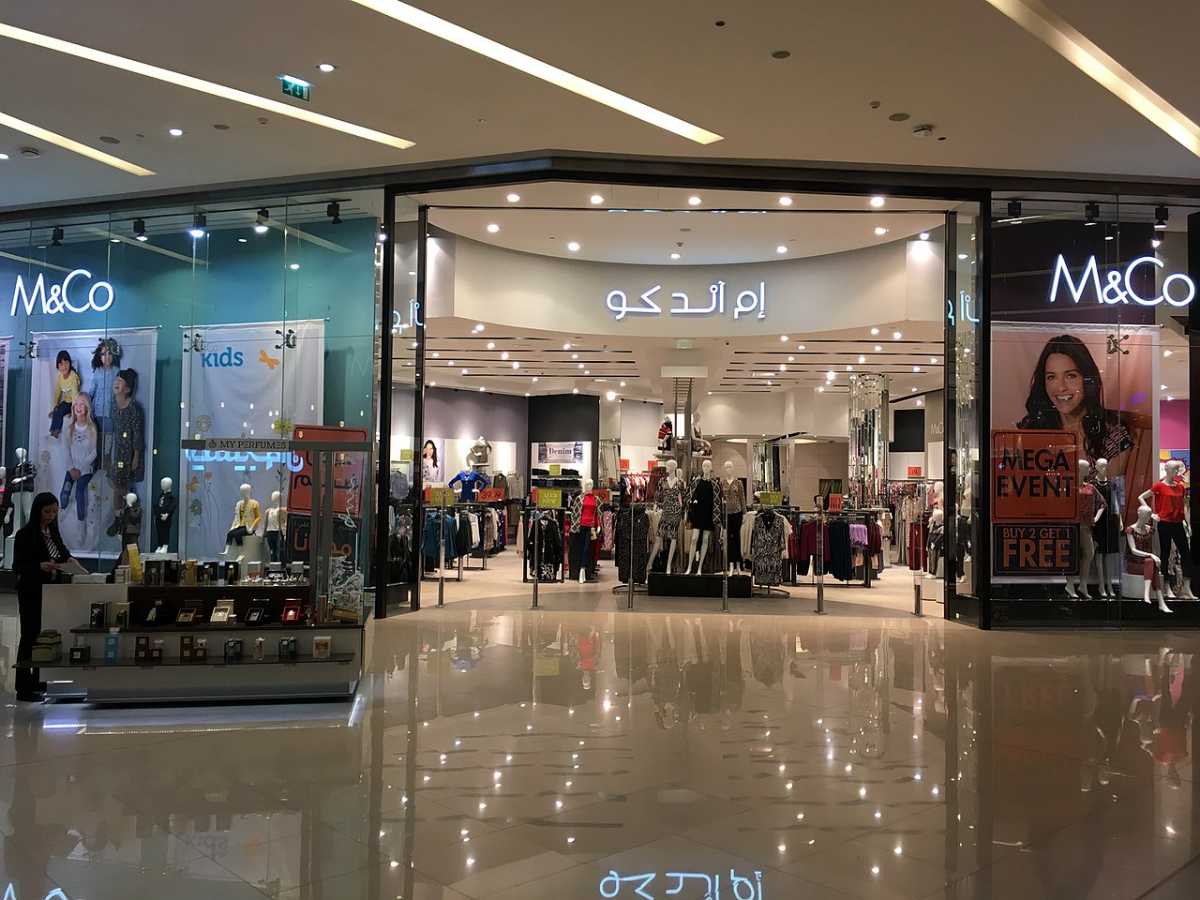 This place is dedicated to lifestyle and fashion shopping. Dubai Outlet Mall is famous for receiving last season's stocks from major brands like Harvey Nichols, Boutique 1 and Bloomingdale's at incredibly slashed prices. This includes a lot of designs from the big names like Stella McCartney, Adidas, Givenchy and Tods and Wrangler who are running a clearance sale. What better place to go for some cheap shopping in Dubai, right? The interior home decor selection is also very good. If you are obsessed with brands, then this is a place where people come in and get branded clothes and footwear for very less than their price tag. There is also a great selection of home furnishings with slashed prices.
Address: Dubai Outlet Mall, Dubai Al-Ain Road
Timings: 10:00 AM to 10:00 PM
3. Retold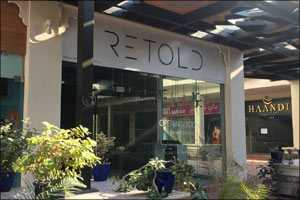 Retold was opened by founder Sian Rowlands, to encourage people to purchase and use second-hand clothes instead of spending on brand new outfits. The founder encourages customers to stop following the fast-changing fashion and buy long-lasting and well-made pieces that would go along with the changing surroundings. This is a way to help the planet get greener by just changing our notions about fashion. She has curated second-hand clothes from high street fashion and designer labels in her 3000 square foot boutique in Al Barsha, Dubai.
Address: Retold, Shop 5, Avenues 93-94, Al Barsha
Timings: 09:00 AM to 09:00 PM
4. Brands for Less and Tchibo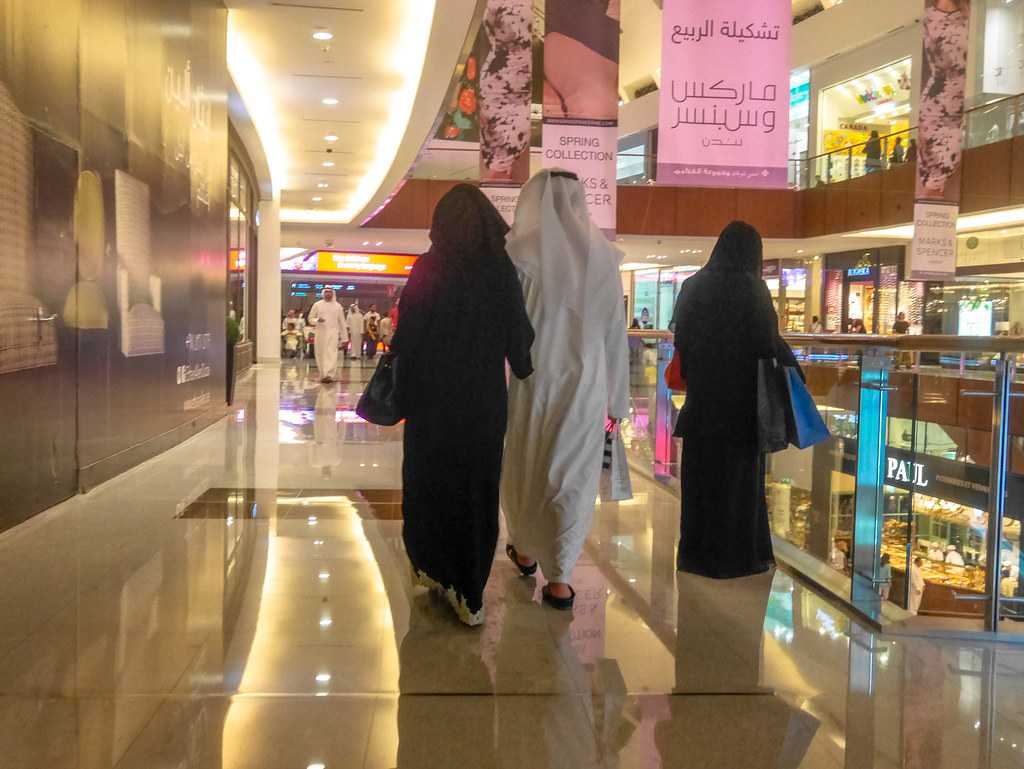 These stores have new trends in clothing updated every now and then at great prices. Tchibo is a line of low priced, great quality clothing from Germany. Tchibo is great for binge shopping clothes in case you need a wardrobe makeover. Brands for Less is a brand of clothing lineup for men and women. Looking for value in the options for cheap shopping in Dubai? These are the places to go to!

Address: Multiple locations - Ibn Battuta Mall, Oasis Mall, Mirdif City Centre and in Dubai Outlet Mall.
5. Garderobe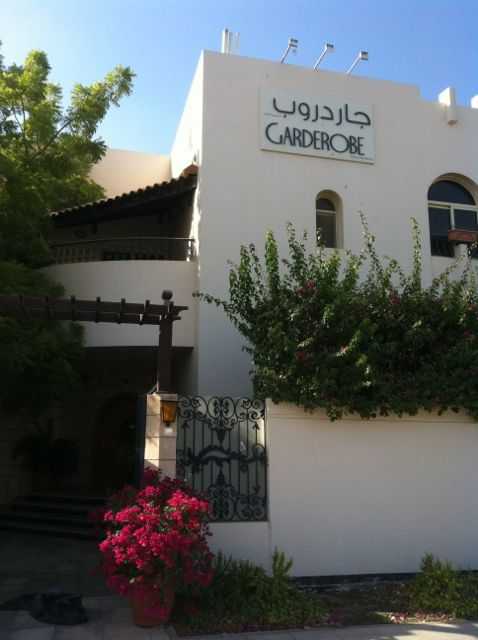 Luxury brands are something that not everyone can actually afford. But making it available to common masses is the USP of Garderobe. Just like Retold, Garderobe sells pre-owned luxury products from brands like Chanel, Alexander McQueen, Celine and many more at a price tag ranging from AED 500 to 40,000 (USD 135-10,700) which attracts a lot of customers who know about this place or their website. The products can also be viewed and bought from the website. Since the premier class of Dubai keeps shuffling and renewing their wardrobes every now and then, the Garderobe collection never falls short of different products.
Address: Garderobe, Villa 590, Jumeirah Beach Road
Timings: 10:00 AM to 08:00 PM
6. Dragon Mart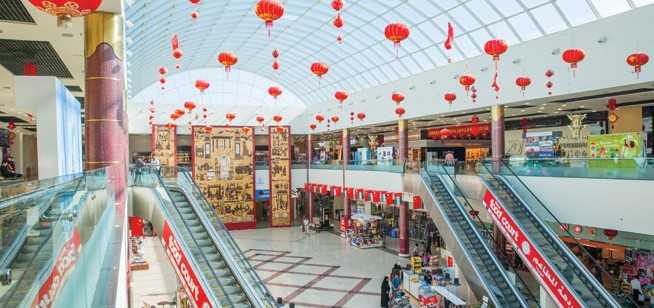 This is a place where you get the cheapest products whether its clothes, footwear or accessories. Everything in this giant mall is made and imported from China. You should surely prefer to check the quality of products before purchasing them. This is a big mall and it takes one time to find the perfect Dubai shopping spot. The mart itself has a great variety of brand outlets like H&M and Mata. Dragon Mart is the epitome of cheap shopping in Dubai especially when it's all found in one big mall having everything you could possibly imagine!
Address: International City Al Awir Road - Interchange 5
Timings: 10:00 AM to 10:00 PM
7. Al Karama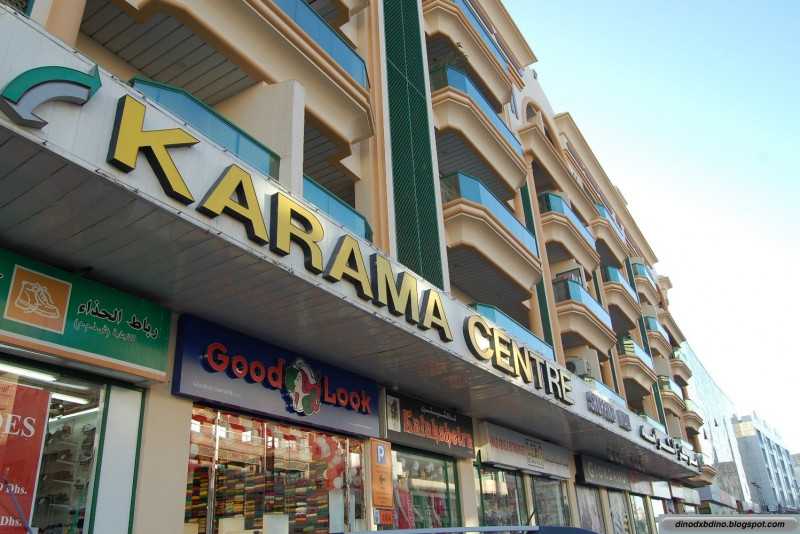 A district in the outskirts of Dubai, this is a haven for shoppers with a low budget. Price tags that read AED 1000 in the malls of Dubai suddenly come down to AED 50 - 70 in Karama which gets even lower after bargaining. You can find shops while walking on the streets of Karama that offer handbags, shoes, watches, clothing, and souvenirs at a very low price. There are rumours about the legibility of the products sold here, but this gives way to a lot of bargaining potential as prices are not fixed. This place is a heaven for you if you're good at haggling. Al Karama is just a 20-minute cab ride away from the main city.
8. Global Village

A theme park AND a hub for cheap shopping in Dubai. How much better could it get? Well, Global Village offers cheap clothing trends from many countries that put up stalls over there during the months of November to April. If you're visiting Dubai at this time, this place will surely get you a great experience and also get you some shopping done without harming your budget much.
Timings: 04:00 PM to 11:30 PM
9. Bagatelle Boutique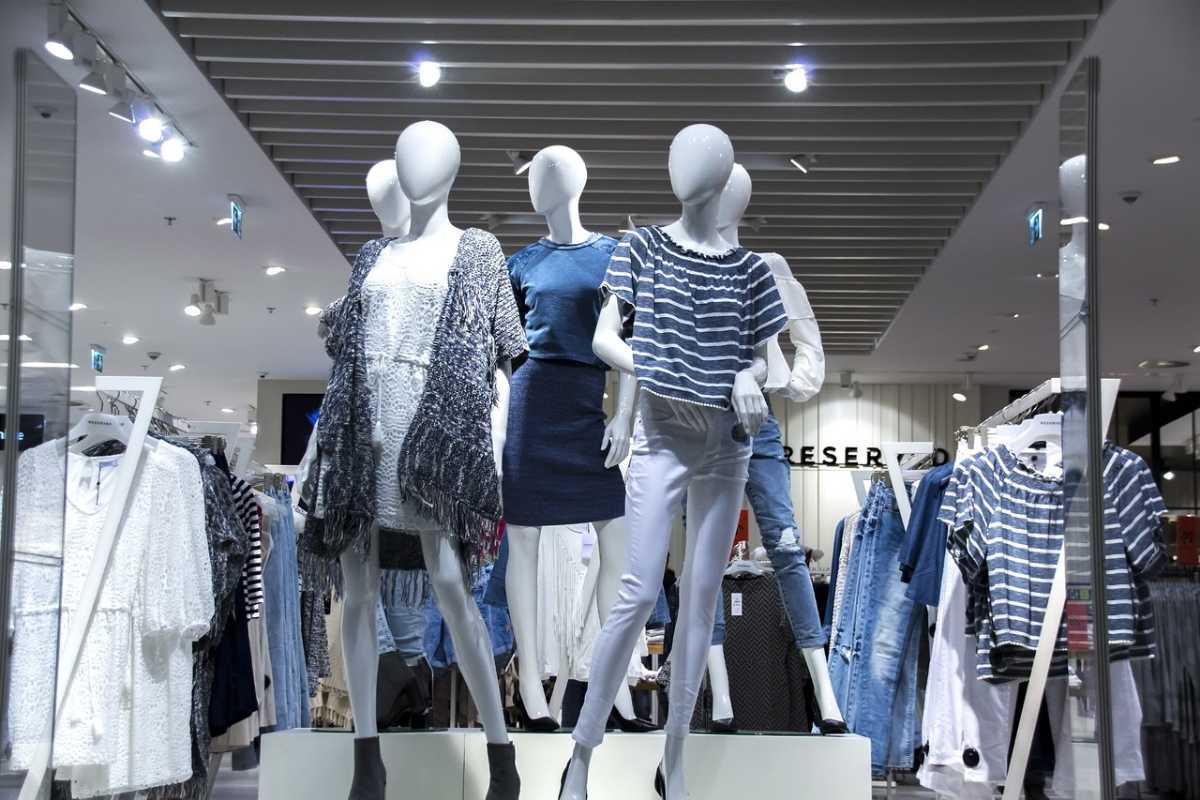 This is also just like Garderobe and Retold where it sells pre-owned luxury products from brands like Hermes, Chanel, Louis Vuitton and Cartier. Everything here is guaranteed authentic, whether it's a classic or exotic piece. You also have an option to sell your used products here thus getting a chance to upgrade your own wardrobe.
Address: Bagatelle Boutique, First Floor, Mercato Shopping Mall, Jumeirah 1
Timings: 08:00 PM to 02:00 AM
10. Souq.com
Unlike others, this is an online platform for cheap shopping in Dubai which sells products for men, women and children from a variety of brands at a variety of discounted rates. It delivers these products exclusively in the UAE. You'll find a lot of things here at great prices and it is preferable to read the reviews before ordering just to make sure of the authenticity and quality of the product.
11. Wafi Mall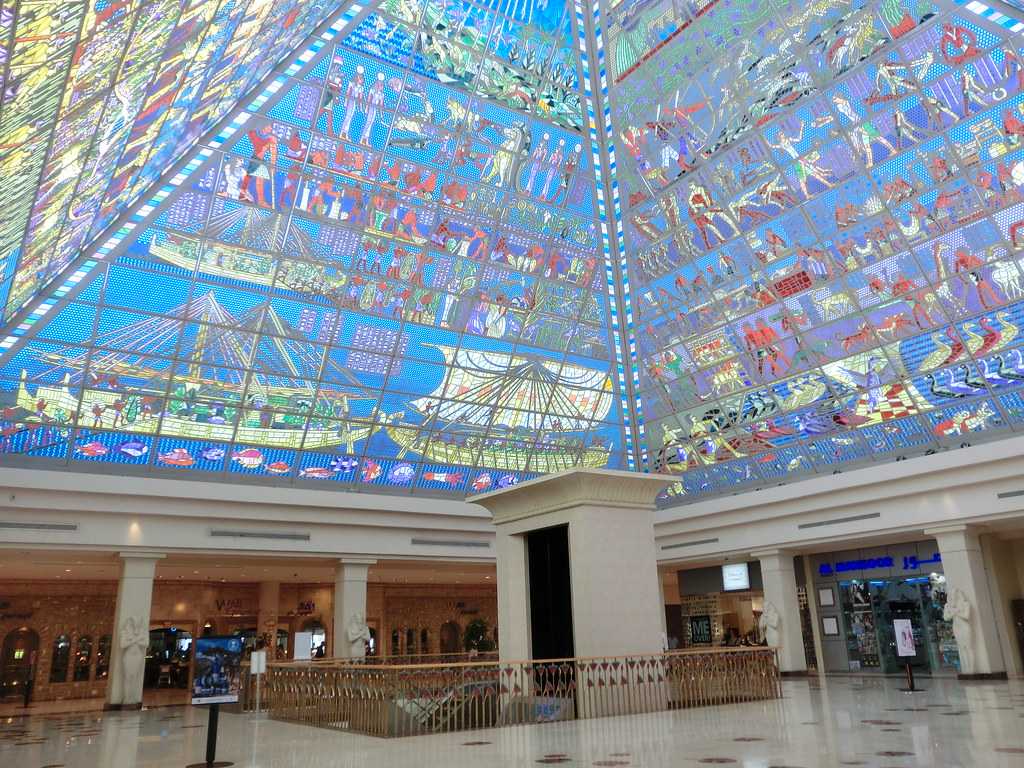 WAFI is a shopping mall located within the Egyptian themed Wafi City Complex of Dubai. With over 300 stores offering shoppers everything from designer brands to affordable brands, this place has it all, including jaw-dropping architecture. The mall has
Khan Murjan Souk
, which is a souk recreated to look like 14th century Baghdad. Vendors from all over the Arab world come here to sell fine traditional Arabian souvenirs like tea sets, lanterns, Turkish rugs and more at very affordable prices.
Address: Wafi mall, Oud Metha Rd
Timings: 10:00 AM - 10:00 PM
Dubai is the city of dreams for many and when it comes to shopping it is not only limited to the premiere of the community but also known the many options available when it comes to cheap shopping in Dubai.