Few of the most astounding and intriguing festivals happen in
Dubai
, where almost everything is celebrated. Various competitions make it to the must-experience festivals in Dubai. These events attract thousands of participants from not only the Middle East but also the entire world. Given below are just a couple of these festivals and events that you should get on board with:

One of the most exciting festivals in Dubai is the festival of shopping! But then again, this shows how extravagant Dubai is. The Dubai Shopping Festival is an annual shopping festival that was inaugurated in 1996, and since then, it has been held mostly in the first quarter of the year (mainly from January first week to February first week). The festival includes unbelievable discounts in every store in every mall. No matter how high-end the brand is, DSF provides an opportunity for anyone and everyone to go out and shop. But shopping isn't the only delight. With various other festivities and events happening across the city, everyone becomes part of the DSF. There are many food-related events organized, concerts, game shows, parades, ramp walks, etc., happening in every mall, and firecrackers going up every night for the duration of the festival at Creek Park.
Highlights:
Mega sales, live concerts, street performances, fireworks displays, fashion shows, and food festivals.
2024 Dates: December 8, 2023 – January 14, 2024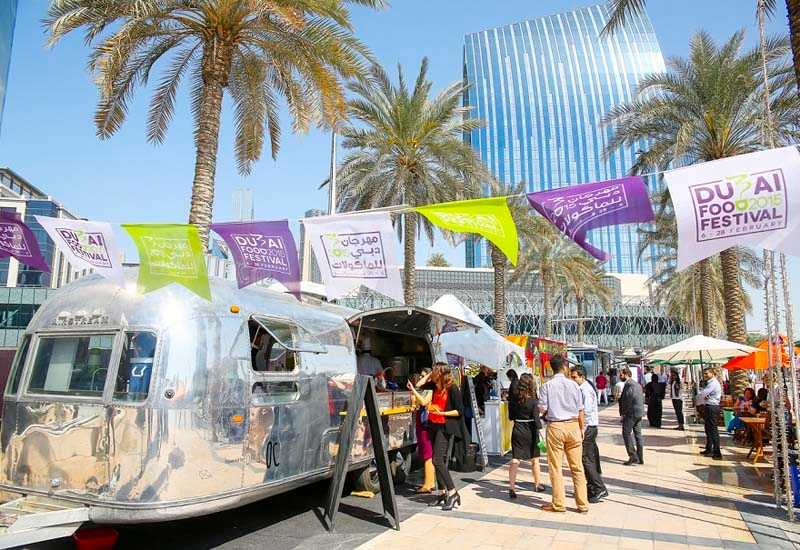 Explore the authentic flavors of Dubai at the Dubai Food Festival, the largest Emirates food celebration. A two-week-long food festival in Dubai is a haven for culinary enthusiasts, showcasing the unique food culture of the city. Ranging from the best fine dining experiences to exploring the hidden gems in Dubai, you have got it all covered. The best part of the Dubai Food Festival is that it provides the opportunity to explore Dubai streets as well!
Highlights: Food tastings, food truck events, chef-led experiences, and gourmet dining events.
2024 Dates: 19 February - 23 February 2024

A design-focused event celebrating creativity and innovation across various design disciplines, including architecture, interiors, product design, and more. It hosts exhibitions, installations, talks, and workshops. It generally takes place in November.
Highlights: Design exhibitions, panel discussions, design installations, and educational workshops.
2024 Dates: 4 June - 6 June 2024
4. Islamic New Year (Hijri New Year)

Hijri New Year is a significant religious and cultural event marking the beginning of the Islamic lunar year. It's a time for reflection, prayer, and spending time with family and loved ones. The date for this festival varies based on the Islamic lunar calendar.
Highlights: Religious observances, family gatherings, special meals, and community events.
2024 Dates: 6 July - 7 July 2024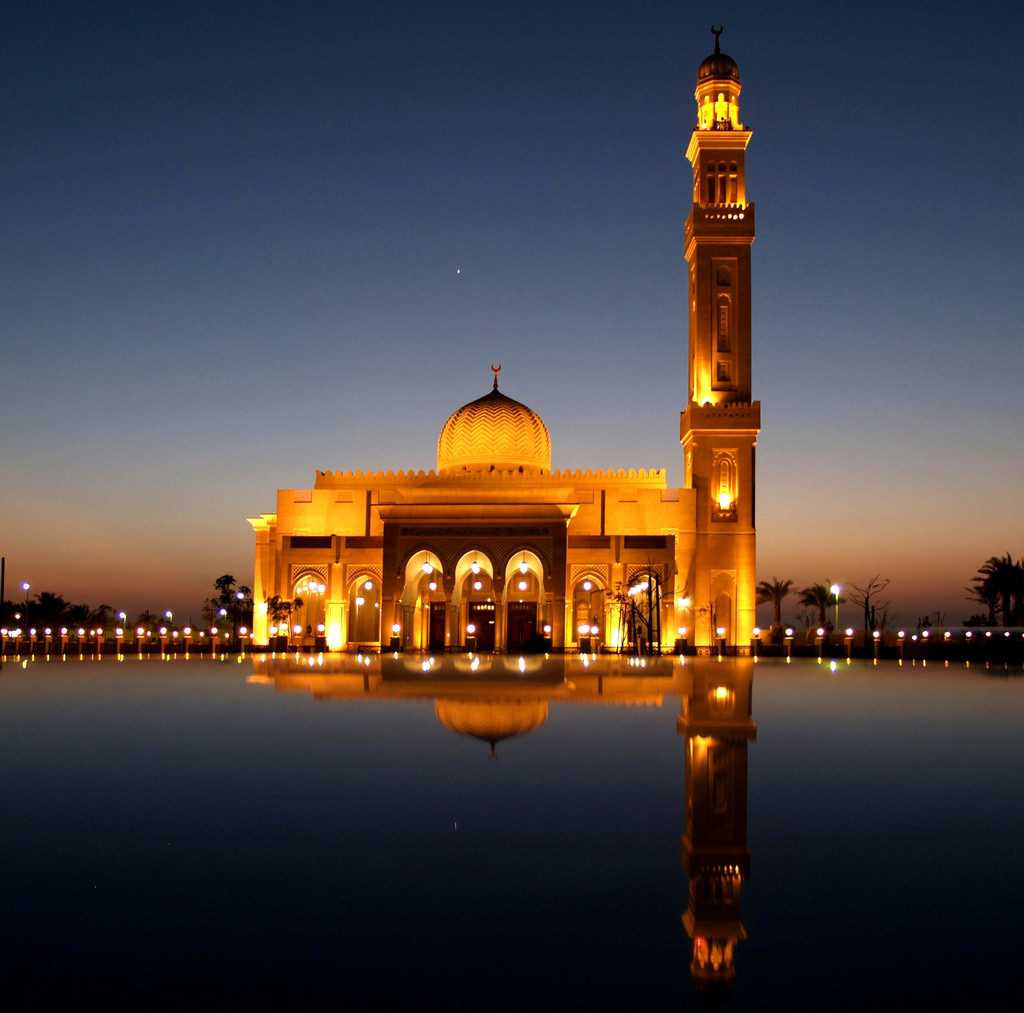 Eid Al Fitr and Eid Al Adha are the two major Islamic festivals celebrated by Muslims worldwide. Eid Al Fitr marks the end of Ramadan, the holy month of fasting, while Eid Al Adha commemorates the willingness of Prophet Ibrahim to sacrifice his son as an act of obedience to God. The dates for these festival varies based on the Islamic lunar calendar.
Highlights: Special prayers, feasts, family gatherings, gift-giving, and acts of charity.
2024 Dates: Eid Al Fitr - 9 April - 10 April 2024
Eid Al Adha: 16 June - 17 June 204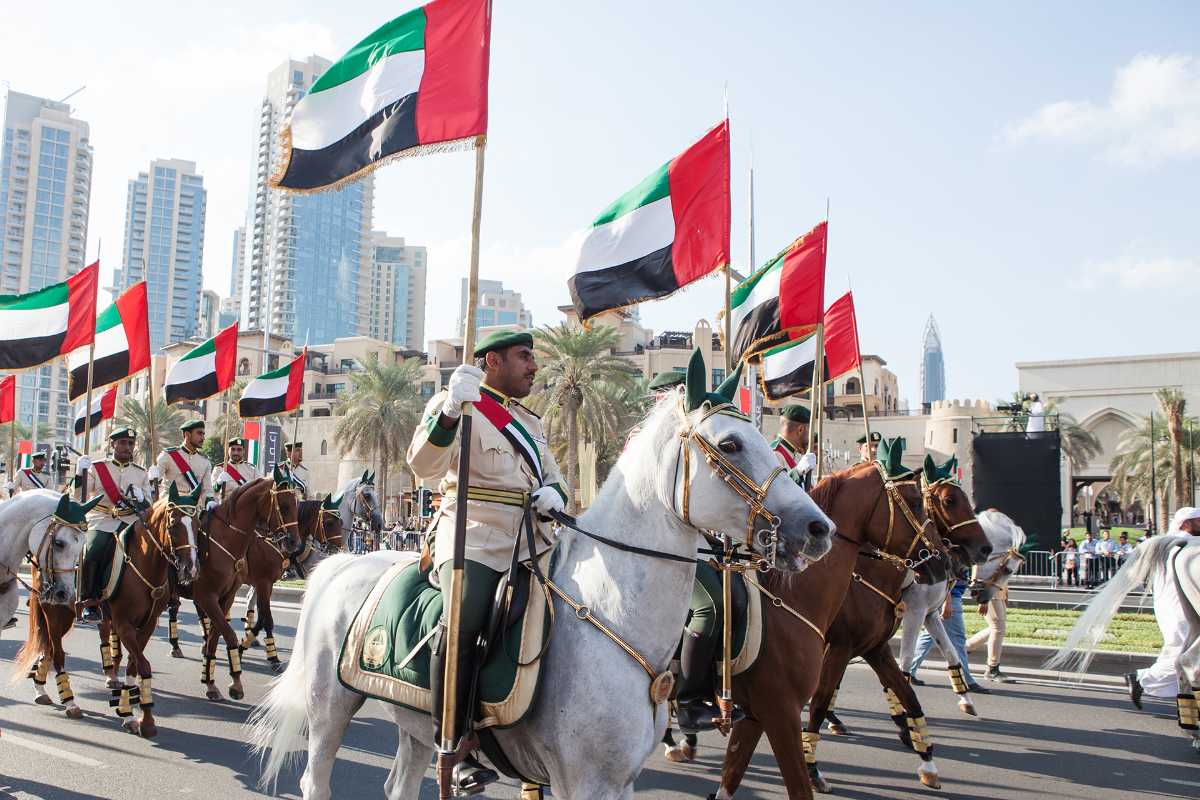 UAE National Day is a patriotic celebration marking the UAE's independence and unity. Festivities include parades, cultural events, fireworks, and various patriotic displays. It is celebrated on December 2nd every year.
Highlights: National parades, traditional dances, fireworks, concerts, and cultural exhibitions.
Dates: 2 December every year
7. Art Dubai

Widely regarded as one of the most globally diverse art fairs, ArtDubai is held every March and features not only emerging artists but also leading artists in the field. Almost always held in March, it attracts over 28,000 visitors from all over the world and includes art collectors, curators, patrons, museums, and other institutions. The gallery is categorized into three sections: Contemporary, Modern, and Residents. It also holds the most significant art conference in the Gulf, known as The Global Art Forum. As the name suggests, the conference invites artists, leaders, curators, and writers from all parts of the world.
2024 Dates: 1-3 March 2024

Dubai International Film Festival is one of the biggest film festivals in Dubai and the Middle East, traditionally held in November-December. It attracts films from the Arab world and beyond. Many academy-award-nominated movies have opened up the festival. It is held at 3-4 posh locations around the city and attracts many interns, volunteers, viewers, cinephiles, and celebrities. It also hosts conferences, Q&A, presentations, and special appearances.
Highlights:
Film screenings, red-carpet galas, filmmaker workshops, and networking opportunities.
2024 Dates: TBA
9. Dubai International Jazz Festival

Dubai Jazz Festival is organized all around the city of Dubai and features Award-winning artists, Legendary musicians, and some critically acclaimed Jazz and Contemporary Music groups, covering over 50 years of music history. The first edition of Dubai International took place in January 2003 at Dubai Media City Amphitheatre, where a number of famous Jazz artists over 3 days. The Festival has grown over the years to attract more than 500,000 from all around the world. The festival The tickets will be available soon before the Festivals, and you can also get notified about the same by subscribing to the official site.
Highlights:
Jazz performances, musical workshops, artist meet-and-greets, and food stalls.
2024 Dates: TBA. Approximately in February
Dubai Jazz Fest Site: www.dubaijazzfest.com/about
10. Dubai Summer Surprises (DSS)
Dubai Summer Surprises is a summer extravaganza offering incredible shopping deals, entertainment, family-friendly activities, concerts, and events across the city. It is typically held in July-August.
Highlights: Sale events, kids' entertainment, shows, concerts, and competitions.
2024 Dates: 29 June - 3 September 2024
11. The Dubai Marathon

The Dubai Marathon is an annual marathon event that attracts thousands of participants. It is the Middle East's largest mass event and attracts well above 28,000 participants from the region and worldwide. The marathon route is approximately 42.2 km. The race begins at 6 a.m. for the elite athletes and the wheelchair athletes and at 7 a.m. for the masses. The entry fee for the same is 135 USD. They also have a 10km race and a 4 km race, which begin at 9 am and 11 am, respectively. The entry fee for the same is 90 USD and 55 USD, respectively. One needs to register for the marathon online for the marathon and the races, which are held mostly in January.
2024 Date: 7 January 2024
12. Dubai World Cup

Every year since 1996, Dubai has hosted one of the world's richest horse races, with a prize fund worth USD 10 million. The race takes place at the Nad Al Sheba Racecourse in the presence of the world's best jockeys, trainers, and Horses. The state-of-the-art facilities and a superb track provide racegoers with a unique and amazing venue for the city's largest social event. The event is annually held on the last Saturday of March.
2024 Dates: 26 March - 31 March 2024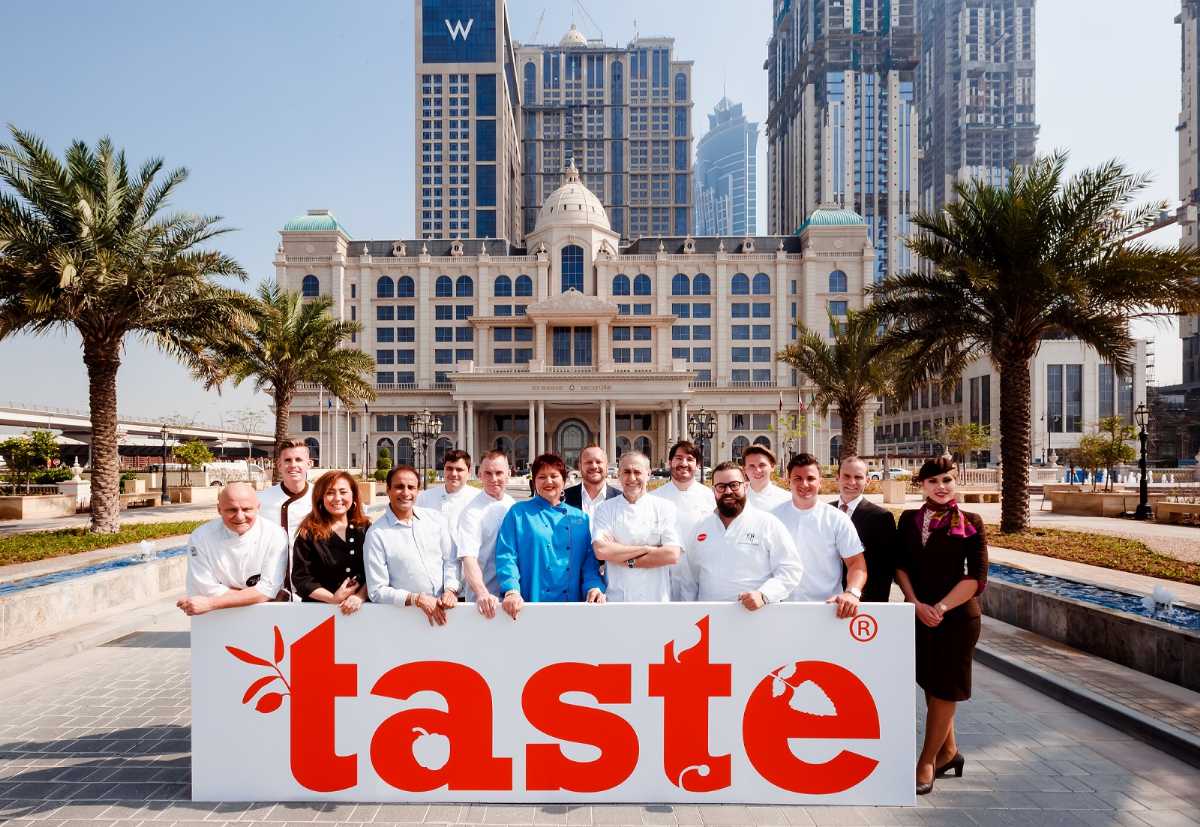 Dubai's unofficial food festival is certainly one of the most awaited festivals in the emirate. Every year, you'd find celebrity chefs headlining live cooking demonstrations, which, by the way, attracts the majority of the crowd just because they are fascinating; there is also a dedicated kids zone as well as shopping areas. Some of Dubai's best restaurants serve their signature dishes for less than a fraction of the original price.
2024 Dates: 1 March - 3 March 2024

Dubai International Boat Show is one of the classiest events in Dubai, showcasing luxurious yachts from all over the globe. It also has stands from the prominent brands in the yacht world. The Marina Art Gallery exhibition is open to the VIPs attending the boat show. It has selected acclaimed pieces from the leading galleries around the world. Unlike other boat shows, the Dubai International Boat Show has a chill vibe, which starts at 3 p.m. and goes on until 11 p.m.
2024 Dates: 28 February - 3 March 2024
15. Al Gaffal Dhow Race

Al Gaffal Dhow Race is an annual event that honors Dubai's past and glorifies the primary commercial activity: pearl diving. Dhows are traditional Emirati boats that were used by fishermen in the past for pearl diving, which helped establish Dubai as a leading trading port. Nationalistic pride is quite recognizable in this event as all the crew members on the Dhows must be Emiratis, and the crowd that gathers to watch them sail is mostly Emiratis.
2024 Dates: 26 May - 28 May 2024
16. Emirates Airline Festival of Literature

Emirates Airline Festival of Literature is an annual literary event attracting book lovers, authors, and literary enthusiasts. This festival usually takes place in February. It hosts author sessions, book signings, workshops, and discussions on various literary topics.
Highlights: Author panels, book launches, writing workshops, poetry slams, and storytelling sessions.
2024 Dates: 31 January - 6 February 2024
17. Middle East Film & Comic Con (MEFCC)

Middle East Film & Comic Con is a popular pop culture event celebrating comics, movies, anime, manga, and gaming. It features celebrity appearances, cosplay contests, workshops, and exhibitions and is generally held in March-April.
Highlights: Cosplay competitions, celebrity meet-and-greets, panel discussions, and gaming tournaments.
2024 Dates: 9 February - 11 February 2024
18. Dubai International Arabian Horse Championship

This is a prestigious event showcasing the beauty and heritage of Arabian horses. It generally takes place in March and includes competitions, parades, auctions, and educational activities about Arabian horse breeds.
Highlights: Horse shows, beauty competitions, auctions, and informative exhibits.
2024 Dates: 28 January - 31 January 2024
So, what are you waiting for? Get onto that festive vibe in the Persian Gulf Coast!