There are two Eid holidays in a year: one marks the end of the holy month of Ramadan, and the other starts on the 10th day of Dhu al-Hijjah and lasts for four days. Eid in Dubai is particularly glorious due to the efforts undertaken by the UAE government. The festival that marks the end of Ramadan, the holy month of fasting, is celebrated with immense joy and enthusiasm in Dubai. The city transforms into a vibrant and lively hub during this festive time. The festivities include live concerts, shopping festivals, and such. Most retail chains and outlets across the country also introduce Eid offers.
Ramadan 2024 Dates: Sunday, 10 March, 2024 - Tuesday, 9 April, 2024
Eid Ul Fitr 2024 Dates: Tuesday, 9 April, 2024 - Wednesday, 10 April, 2024
Eid Celebrations in Dubai

Eid is celebrated as a family occasion. Families celebrate the festival by waking up early and then going to the mosque to participate in the special Eid prayers known as Idgah. A feast then follows this for lunch, enjoyed with close friends and family. What then follows is perhaps the most exciting part of the day, where everyone exchanges gifts as a gesture of goodwill and luck. Donations to the less fortunate (termed as Zakah) are also given away during this time. The first Eid is the Eid Al-Fitr, which is observed marking the end of the month of Ramzan. It is believed that the Quran was first revealed to Prophet Muhammed this month. The second and the greater Eid, Eid Al-Adha, is celebrated to honor Ibrahim's willingness to sacrifice his son in submission to God's command.
Eid Prayers: The day begins with a special Eid prayer at mosques, prayer grounds, or designated outdoor areas. Muslims, dressed in their finest, gather for the communal prayer led by an imam.
Family and Community Gatherings: After prayers, families come together to celebrate. Homes are open to relatives and friends. It's a time for feasting, laughter, and joyful reunions.
Eid Feasts: Special Eid feasts are prepared, often including traditional delicacies and family favorites. Tables are laden with a variety of dishes, from savory biryanis and kebabs to delectable sweets.
Giving and Receiving Gifts: Exchanging gifts is a significant part of Eid Al Fitr. Children, in particular, eagerly anticipate receiving Eidi, which is money given by elders. Gifts are also exchanged among family and friends.
Visiting Attractions: Families often visit popular attractions in Dubai during Eid, enjoying entertainment and leisure activities. Amusement parks, shopping malls, and cultural centers are bustling with visitors.
Eid Fireworks: Fireworks displays light up the sky, adding a dazzling touch to the celebrations. Spectacular fireworks shows can be witnessed at various locations in the city.
Eid Events and Festivals: Dubai hosts special events and festivals during Eid, including concerts, cultural performances, and entertainment shows. These events offer a unique and enjoyable experience for residents and visitors.
Why Spend Eid in Dubai?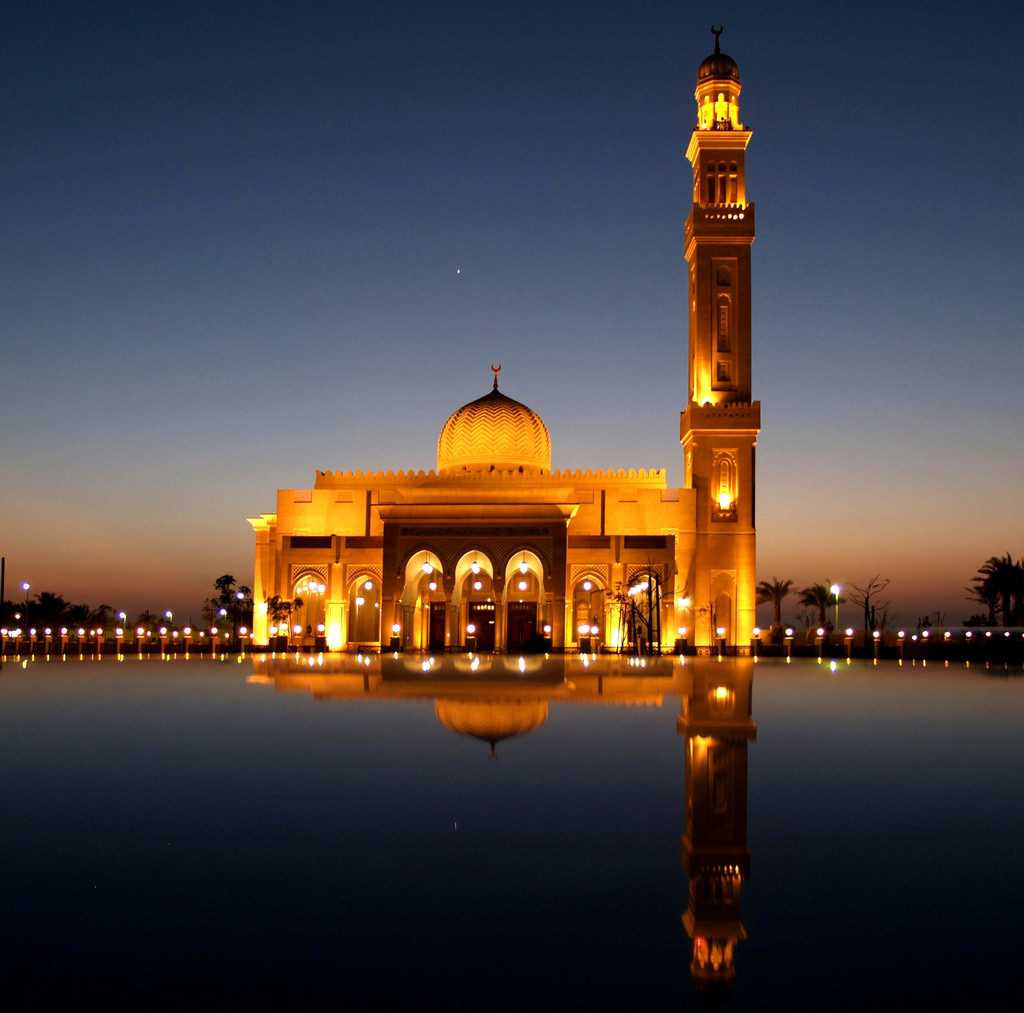 The
residents of Dubai
take to the streets to celebrate Eid with fervor. To accommodate this, hotels, restaurants, attractions, and authorities all over the city prep themselves. Cinemas are jampacked, reservations of all kinds need to be taken well in advance, and flight tickets are sold out.
The Excellent Food

The famous food culture of Eid applies more to
'Eid-al-Fitr'
since it marks the end of the holy month of Ramadan. Therefore, most of the celebrations revolve around eating and last for more than two days. During this period, the sharing of food is the main focus of family celebrations.
Here is a list of specialty dishes served during Eid in Dubai:
Ouzi: It is a local specialty of the United Arab Emirates prepared by slow-cooking succulent lamb or goat before mixing it with rice and topping it with fried pine nuts. It's one of the signature dishes of the festival.
Chicken machboos is another dish that's prepared by cooking chicken thighs in tomatoes, onions, and herbs. It is usually served with basmati rice.
Luqaimat, a dessert dish, is made by dipping doughnut-style balls of dough in honey. It's utterly delicious, and the recipe is ideally suited to the occasion.
Besides, the celebrations for Eid-al-Adha call for lavish feasts and grand festivities. The ceremony of sacrificing the goat usually commemorates this Eid. The goat is then distributed among the family members and cooked for the feast. This is a highly spiritual ceremony undertaken by Muslims all over the world and promotes the joy of sharing and the feeling of oneness within a family.
Eid Shopping in Dubai

The boutiques, department stores, and retail outlets recognize and acknowledge the gifting culture prevalent during Eid. As such, there are some excellent offers to be exploited. From sales at big-name brands to discounts at department stores and supermarkets. Eid is the time to shop. Eid deals are usually announced at the very last minute.
Unique Traditions and Highlights of Eid in Dubai

Eid Al Fitr Brunch: Many hotels and restaurants offer special Eid brunches featuring an array of international and traditional cuisines, live cooking stations, and entertainment.

Giving to the Needy: Giving to charity is deeply ingrained in the spirit of Eid. Special drives and initiatives are organized to distribute food, clothes, and essentials to the less fortunate.

Eid Bazaars and Markets: Special Eid markets and bazaars pop up across the city, offering a variety of goods, from clothing and accessories to handicrafts and sweets.
Eid in Dubai is a time of togetherness, gratitude, and festivities. The city comes alive with the spirit of celebration, uniting people from diverse cultures in the joyous observance of this significant Islamic festival.