Dubai is a melting pot of cultures, where the rich Emirati tradition blends with the varied customs of the city's immigrants from across the world, all against the backdrop of the beautiful sandy landscape.
The best way to experience the vibrant culture of this international travel and shopping destination is to savour it through the eclectic mix of flavours that shape the food of Dubai. Here are all the best dishes in Dubai and where to find them!
1. Shawarmas and Manakeesh at Al Mallah Restaurant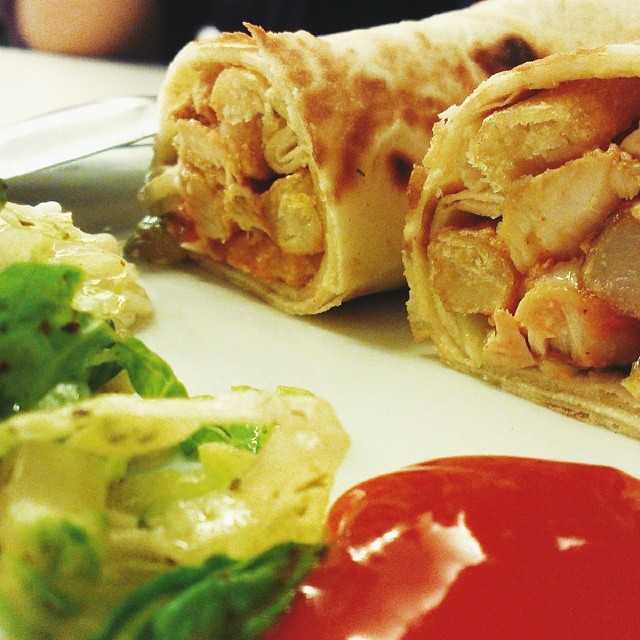 Al Mallah is very much viewed as one of the city's best Lebanese dining options – not only for the shawarmas (wraps) and manakeesh (flatbreads) – however, also for being one of the busiest diners along the '2nd of December Street', continually clamouring with clients. Keep in mind, their shawarmas and manakeesh are very addictive. So you would be wise to ask for more than one.
Those in a rush (and with a vehicle) can park out front and put in their takeaway request with a watchful server, yet we prescribe feasting on: a large portion of mix grill, kofta and flatbread, washed down with fruit juice, and it is best experienced while immersed in the buzz of the locality.
Cost: AED 19 for a Shawarma and Karak tea
Address: 2nd of December St, West of Satwa Roundabout
Timings: 7:00 AM - 12:00 AM
2. Tandoori Cuisine at Ravi Restaurant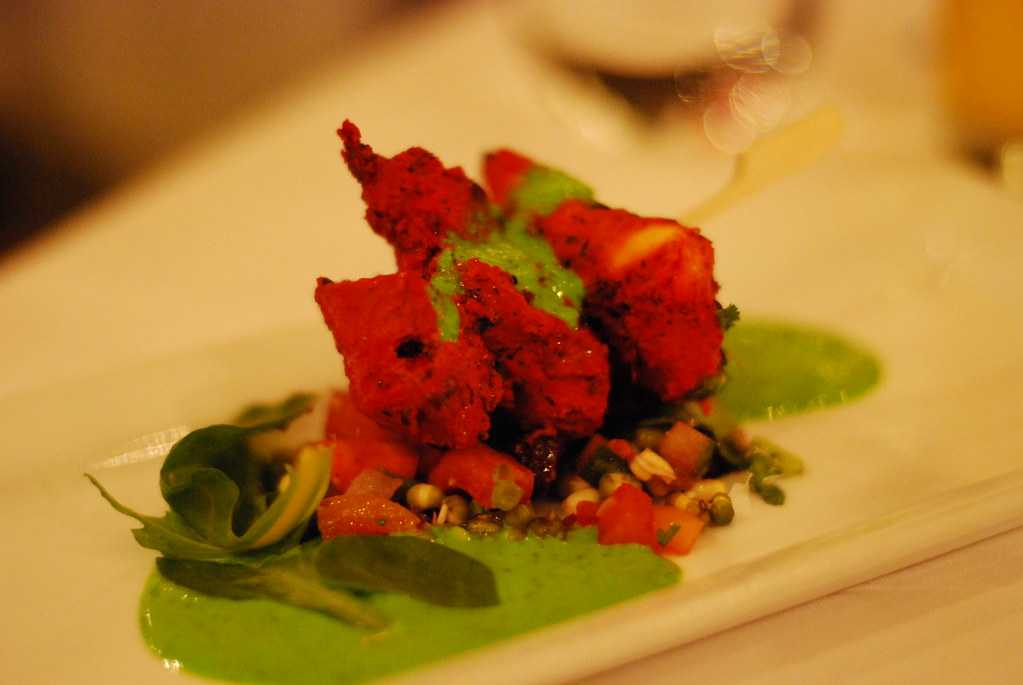 With a huge wave of Indian cuisine taking on the food of Dubai, traditional Indian flavours aren't hard to find. This restaurant offers one of the city's best authentic Indian and Pakistani cuisine. Don't hesitate to let the servers suggest dishes off the extensive menu from dhal fry, Peshwari lamb and the city's preferred biryani-Long-grained basmati rice seasoned with exotic spices, for example, saffron, and layered with chicken or vegetables. Try not to skip on a side of naan – with a crisp exterior and delicate in the centre, flawlessly prepared.
Cost: AED 14 for their famous chicken biryani, AED 28 for naan and butter chicken
Address: Before Satwa Roundabout, on 2nd of December Street
Timings: 5:00 AM - 3:00 AM
3. Sweet Treats at Firas Sweets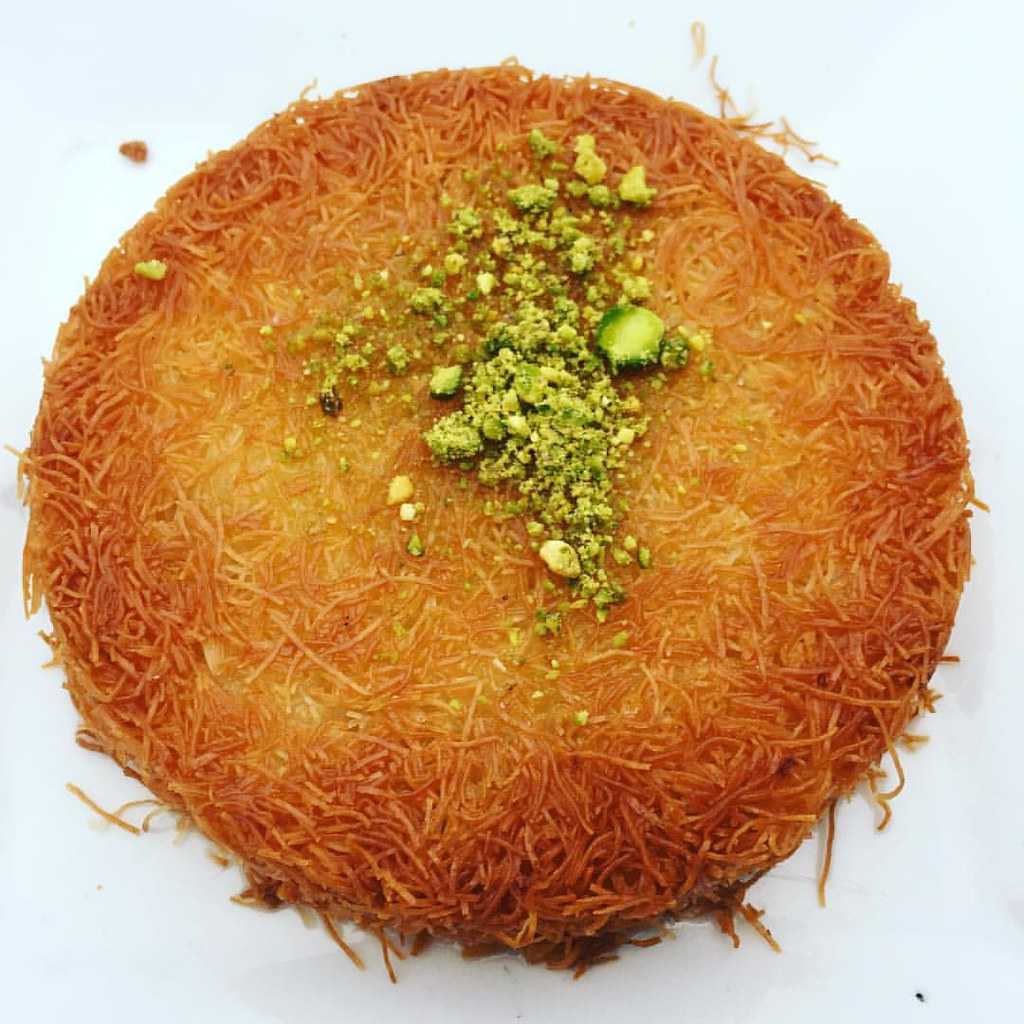 Firas Sweets presents generous servings of the brilliant Kunafa, with a perfect ratio of salty to sweet taste. Across the Middle East and the Levant, there are many renditions found of this traditional dish, but all include a blend of gooey, delicate cheese blended with crispy fried vermicelli which has been soaked in cardamom, rosewater and sugar syrup. Ensure that you eat Kunafa while it's hot. At Firas, you'll discover the pastry chefs are more than willing to take you through the choice on offer, with a lot of free samples before you choose.
Cost: AED 16 for one plate of  Kunafa
Address: Firas Sweets has branches in Al Qusais, Al Hudaiba and around, Al Warqa
Timings: 9:00 AM - 1:00 AM
4. Falafel at Operation Falafel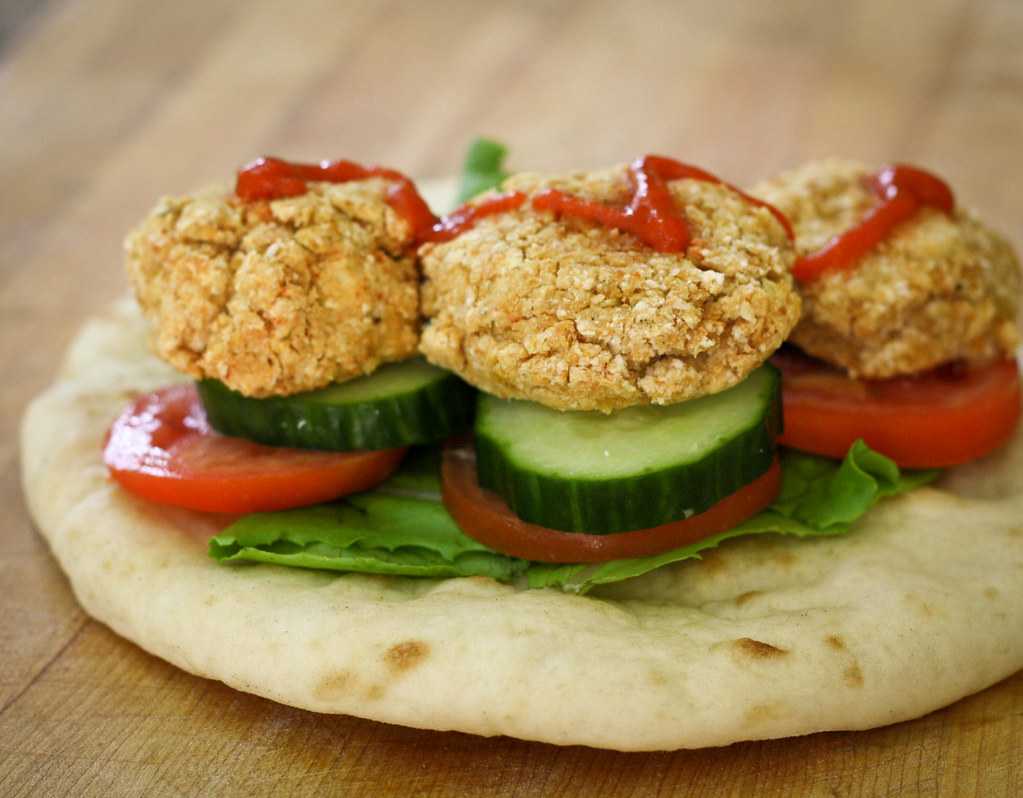 This modern eatery with traditional roots is a great choice to grab some tasty street food in Dubai. If Shawarma is the go-to comfort food for non-vegetarians, then Falafel is likewise the favourite for every vegetarian in Dubai. Falafel is a deep-fried patty made of chickpeas and is a hit not only in the middle eastern countries but in other parts of the world. Operation falafel's signature dish is the falafel rolled in flatbread with crisp vegetables and spiced dressings, guaranteed to taste delicious.
Cost: AED 9
Address: Jumeirah Beach Residence, Near Sofitel Hotel - The Walk
Timings: Open 24 hours
5. Shish Tawook at Automatic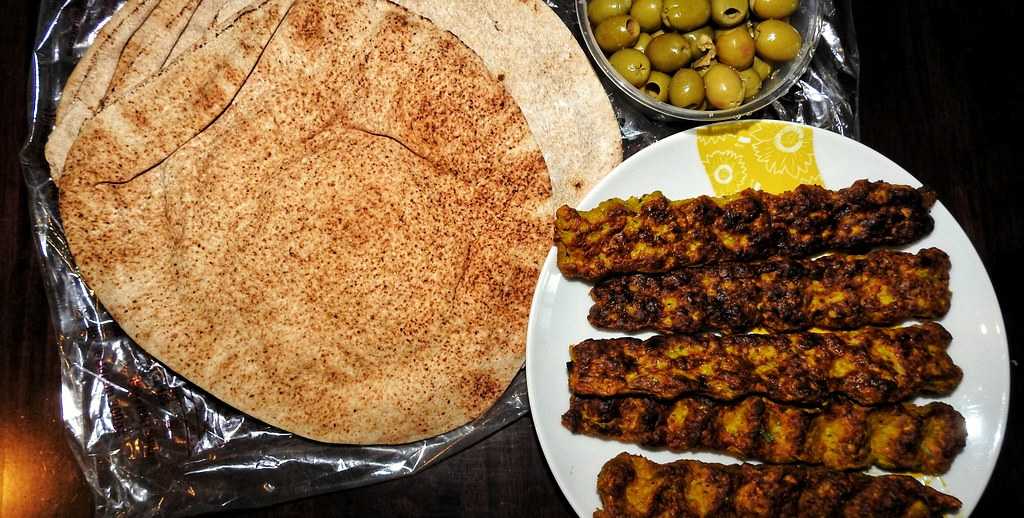 Shish Taouk or Shish Tawook is a dish with finely sliced chicken or meat pieces stuffed in a flatbread. Filled with vegetables, herbs and pickles, this flavourful wrap has just the right amount of spices and savoury taste. It is one of the undiscovered treats when it comes to the food in Dubai and many tourists haven't discovered it yet. It is enormously popular here, found across middle-eastern cuisine restaurants.
Cost: AED 8.5 for Shish Tawook Sandwich
Address: Sadaf 5, The Walk, Jumeirah Beach Residence (JBR)
Timings: 10:00 AM - 12:00 AM
6. Tabbouleh and Fattoush Salad with Hummus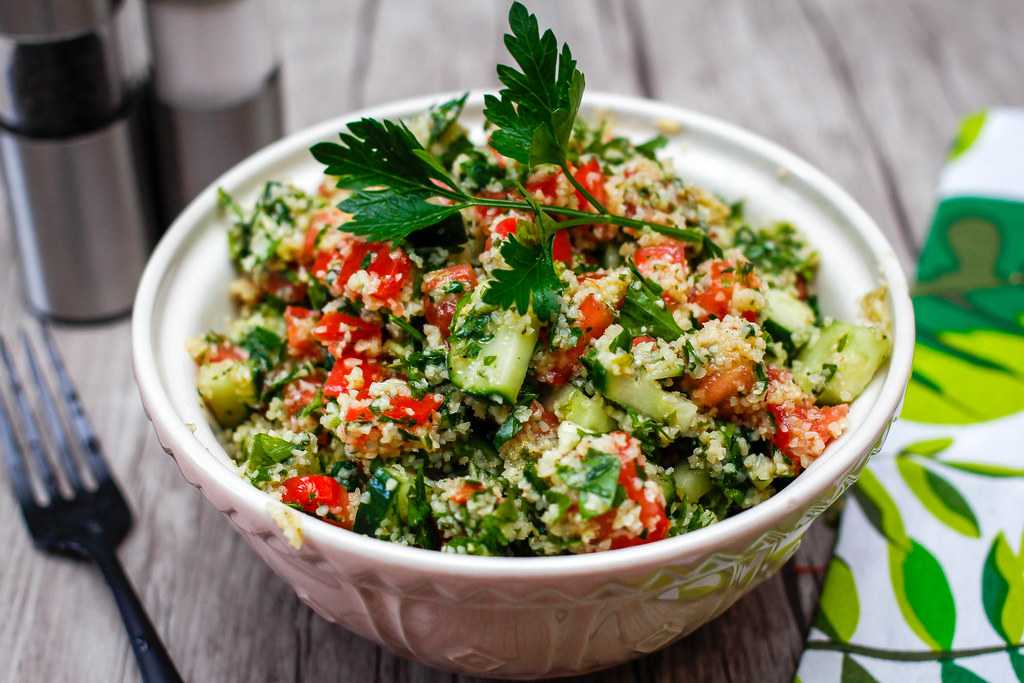 A great vegetarian option, these salads are renowned all over Dubai. Have them with Hummus in the side. Hummus is the world-famous Levantine dip made from mashed chickpeas blended with tahini, olive oil, lemon juice, salt, and garlic; and is a must try in Dubai.
Tabbouleh
- Heavenly, regardless of how you spell it. Tabbouleh is a plate of mixed greens, with tomatoes, green onions and cucumber, and is prepared with real mint and lemon juice. A variation, the one with stuffed grape leaves is also worth a try. 
Fattoush
-The freshness of vegetables with an astonishing dressing, Fattoush is a plate of greens whose allure one can't deny. It is a Levantine bread salad dish of mixed greens made along with toasted or fried crispy bits of pita bread. Season it with a mix of greens and a tangy lime dressing.
Cost: AED 22 
Address: Carrefour, Al Quoz and multiple Arabic eateries 
7. Al Harees from LocalAwi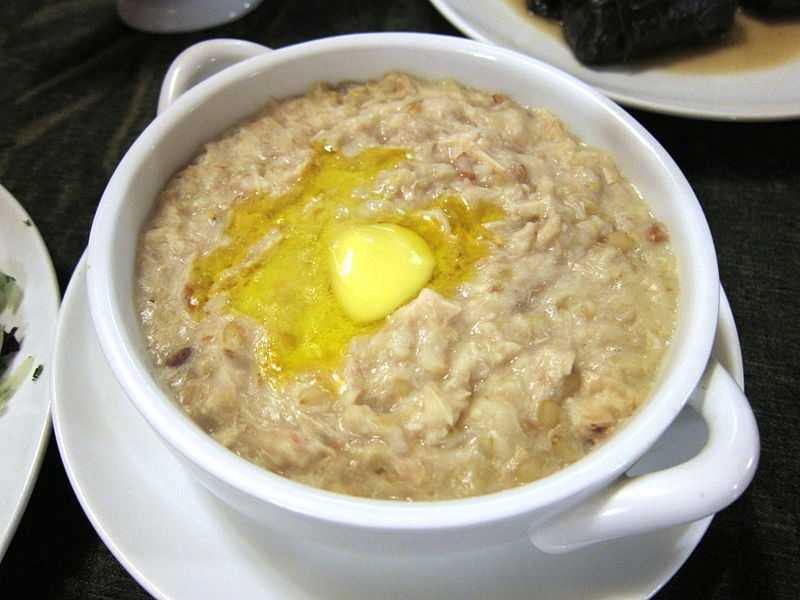 Wheat, meat, and a bit of salt, when generously baked for long hours, produce this superb dish. Generally relished during Ramadan, Eid and weddings, Al Harees is a standout amongst the foods of Dubai. You'll be surprised at how warm the locals of Dubai are when you ask them where might you locate the best Al Harees.
A pro tip is to try Harees with cinnamon powder and local fresh butter. Add a pinch of sugar if you're feeling adventurous.
Cost: AED 15
Address: Shop 4, Al Tyer Building, Hessa Street, Al Barsha
Timings: 1:00 PM - 2:00 AM
8. Chebab at Logma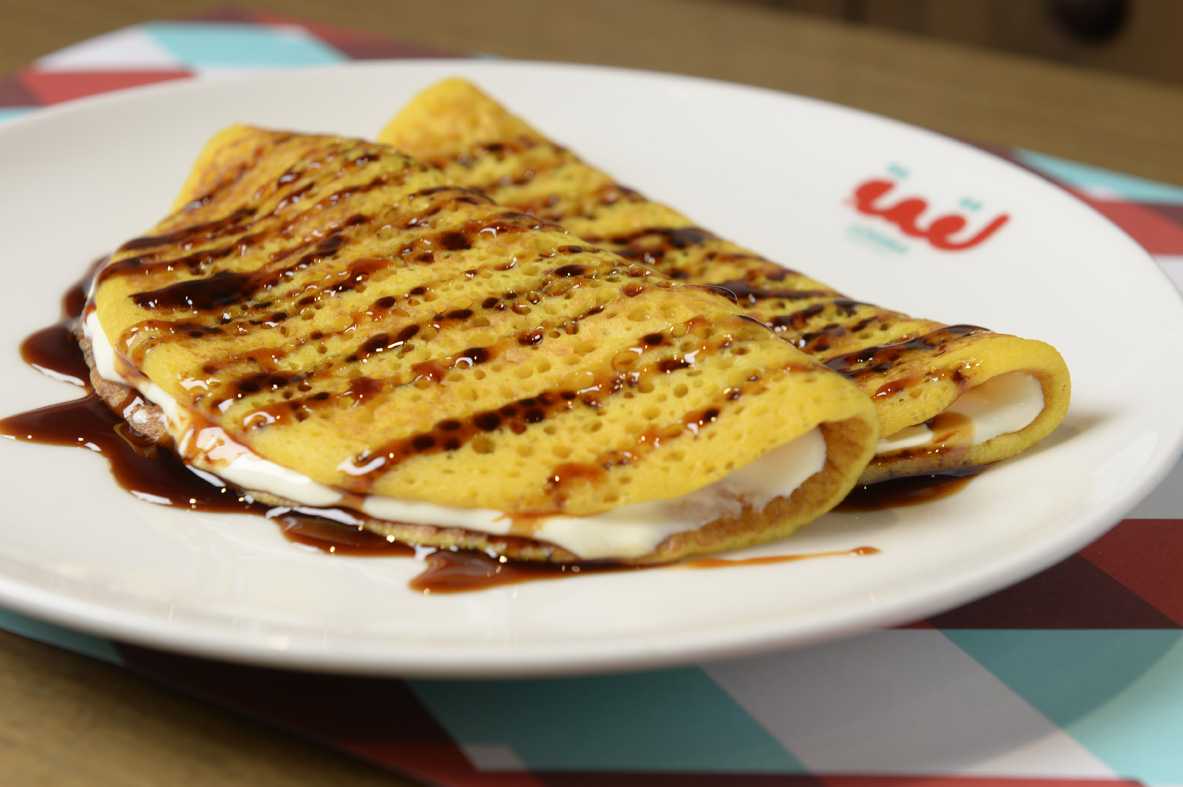 The Chebab is a traditional breakfast pancake garnished with lots of date syrup and with fresh cream cheese on the side. This warm cheesy dish combines dates, cardamom, and saffron for a burst of flavour. Logma at BoxPark serves authentic Emirati food in Dubai with a slight twist, and you're sure to love them.
Cost: AED 25
Address: BOXPARK, Al Wasl Road, Al Safa
Timings: 8:00 AM - 1:00 AM
9. Chilli Cheese Vada Pav at Chaat Bazaar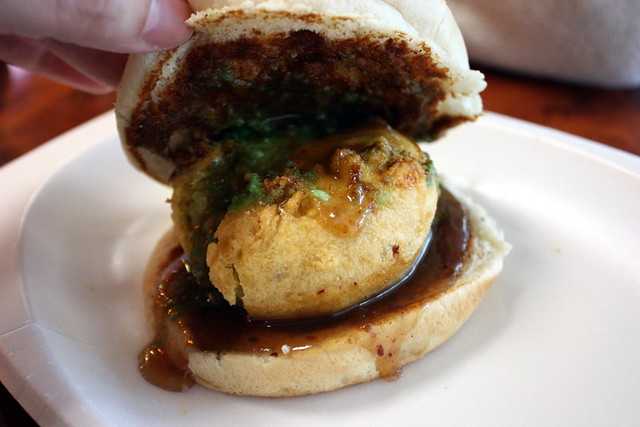 A small bun stuffed with grated cheese and spicy masala potatoes, coated in batter and deep-fried. It is then garnished with different types of chutney- a spicy green one, a garlic one and a sweet tamarind one; and served with fried chillies. Mouth-watering indeed.
Cost
: AED 10
Address
: Mabrooka Building, Al Karama
Timings
: 7:00 AM - 11:00 PM
10. Anday Walla Burger at Billo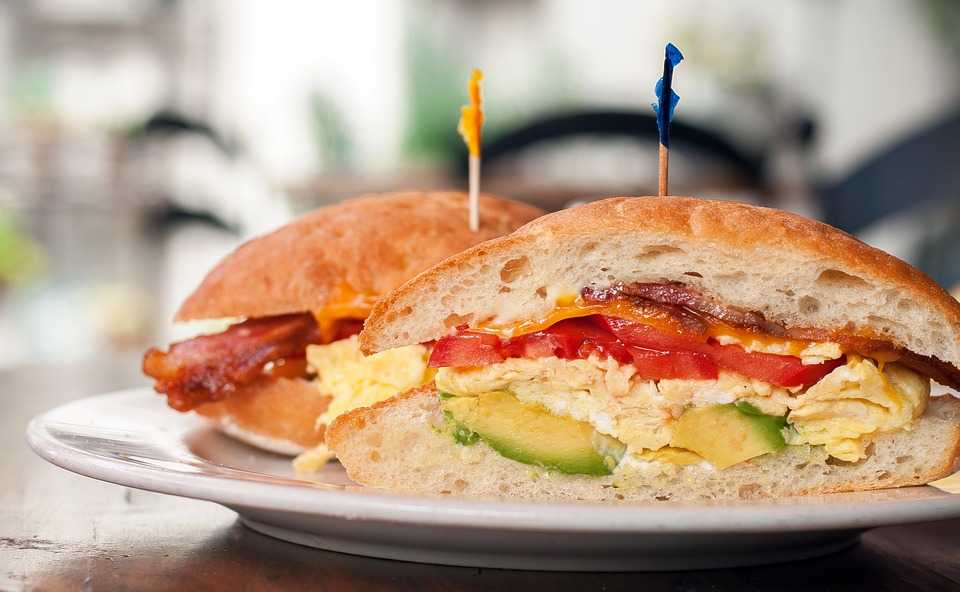 Yellow lentils, herbs, spices and egg go into this patty, then it is fried till it turns crisp. Served with red onions, mint yoghurt and chillies in a toasted burger bun. Grab one for brunch or dinner at less than AED 10.
Cost: AED 8
Address: Maktoum Building, Street 4, Oud Metha
Timings: 12:00 PM - 3:00 AM
11. Samosas at Cafeteria Al Abra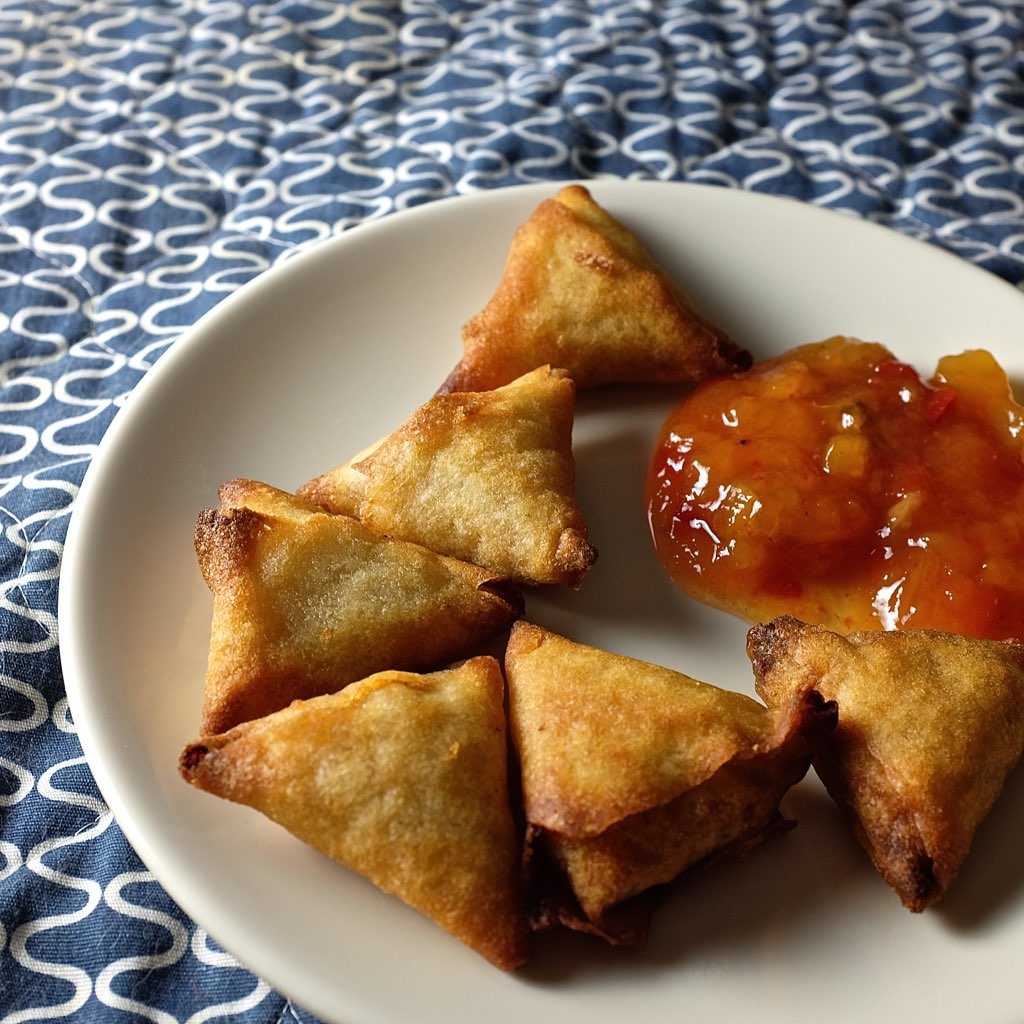 Eat here after ambling around all the old souks (which are a must visit for everyone's first trip to Dubai). Grab an Indian-style samosa or some fried chillies for a dirham or two, and be sure to hydrate yourself properly on the warmer days. If you're looking to re-energise with the food in Dubai, then this place is a must visit. 
Cost: AED 2
Address: Opposite Al Sabkha Water Taxi Station, Deira
Timings: 9:00 AM - 2:00 AM 
12. Chips Oman Paratha at HumYum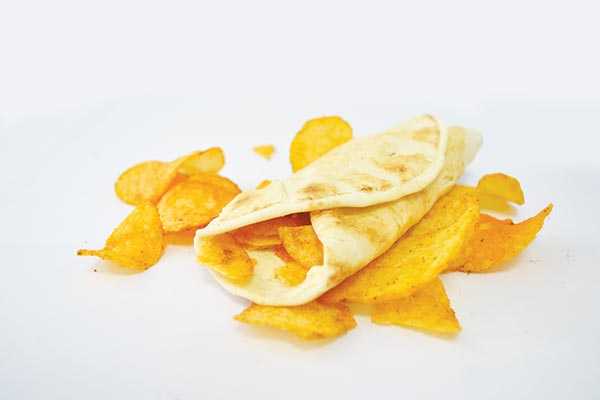 Potato chips rolled in a paratha seasoned with mayo and chilli sauce. Sounds yum, right? HumYum in Umm Suqeim serves the original Chips Oman paratha, along with a few interesting variants.
Cost: AED 12
Address: Jumeirah Beach Road, Umm Suqeim
Timings: 7:30 AM - 3:00 AM
13. Hassan Mathar at Al Ijaza Cafeteria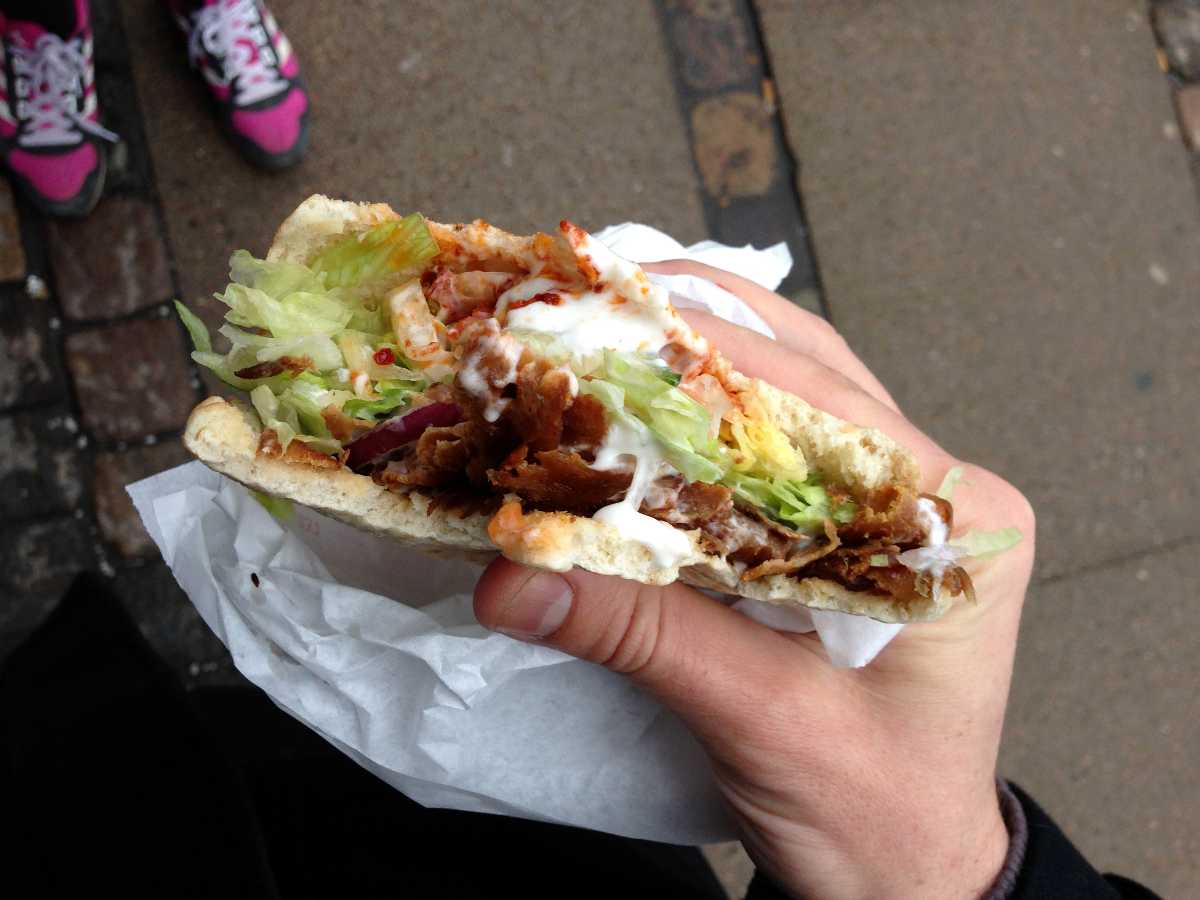 A popular pitstop on Jumeirah Beach Road, you can always find a queue of hungry drivers waiting to order a takeaway here. A crossover between a shwarma-like stuffed meat flatbread and a cheesy grilled sandwich, the Hassan Mathar is a crispy bread stuffed with slow-roasted chicken, hummus, pickled vegetables, cheese and fries. This faboulous snack packs a punch at below 10 dirhams.
Cost: AED 7
Address: Jumeirah Beach Road, Umm Suqeim
Timings: 9:00 AM - 3:00 AM
14. Koshari at Al Amoor Express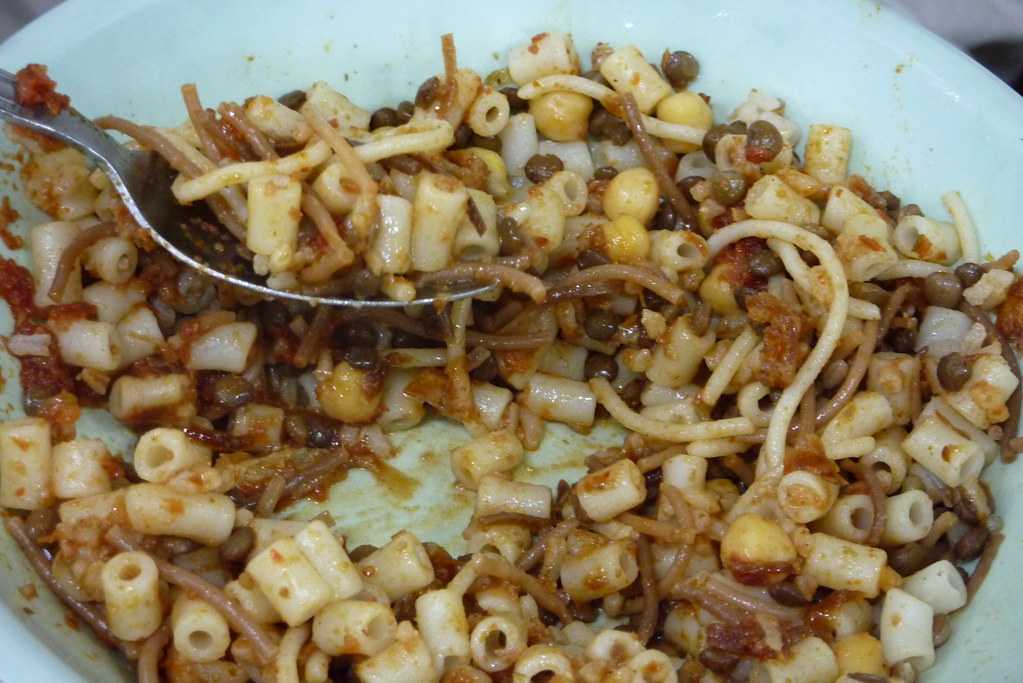 There are plenty of cuisines that have become quite the regular delicacy for the food in Dubai, especially Egyptian. Koshari is an Egyptian dish of rice, lentils and macaroni-all tossed together. This vegetable and grain mixture is garnished with garlic juice or garlic vinegar, chilli tomato sauce and a sprinkling of hot sauce; and topped with fried onions and chickpeas. It's wonderful.
Cost: AED 17
Address: Al Zarouni Building, Halim Street, Al Barsha
Timings: 7:00 AM - 2:00 AM
15. Toshka and Karak Tea at Hannouf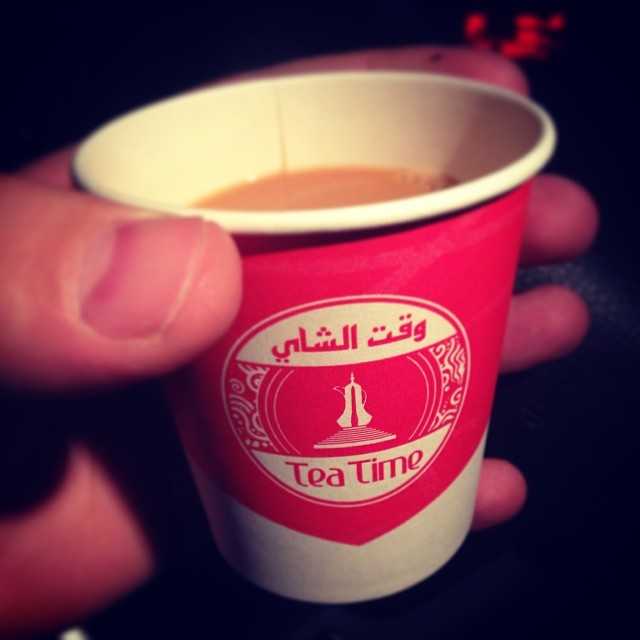 This traditional Syrian dish is a thin bread slice stuffed with artisanal (or in this case, mozzarella) cheese. It is then flattened and perfectly grilled to give you a delicious snack to grab and go. Follow this up with Karak, which is hot milk tea infused with spices like cardamom and saffron. It is popular across the Middle East. It is a staple drink of the Dubai and can be bought for over just AED 1 at any street-side shop.
Cost: AED 15
Address: Yes Business Center, Street 14, Al Barsha
Timings: 9:00 AM - 3:00 AM
Now that we've covered the best food in Dubai, hope the search for good food in the Arab city will stop here.