You are in a new country, a new city, a new place altogether - buying or collecting souvenirs, big or small, is part of the physical memory one carries from the places they visit.
And one such place to do this unique activity would be Mumbai's Chor Bazaar.
When vacationing or exploring the home of Bollywood, Mumbai (formerly Bombay), visiting the Gateway of India, Marine Drive, Elephanta Caves, Colaba Causeway, Powai Lake, and many such famous attractions will seem counter-intuitive.
But, there is one such attraction that is equally famous in Mumbai, that one must and should explore - the bustling Chor Bazaar.
Chor Bazaar, roughly translated to "thieves market," and filled with rich heritage and a 150-year-old history, is now quite popular for selling vintage and antique pieces. Once renowned as "Shor Bazaar" or a "noisy market", Chor Bazaar got its name because of pronunciation issues that the British faced. And gradually the stolen items crawled its way into the Bazaar.
And the rest is history.
Where is Chor Bazaar Located?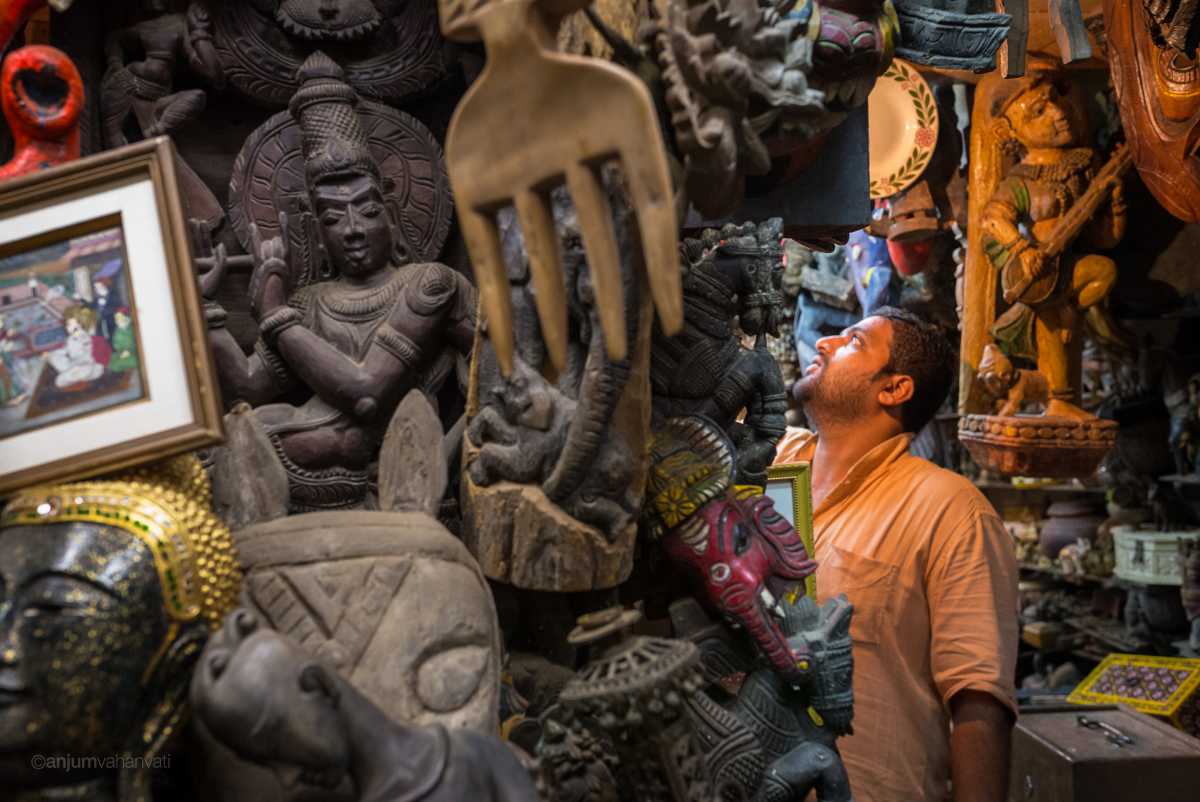 Now, to make your way into the Bazaar, all you need to do is traverse through the heart of the Muslim community. Nestled near Mutton Street which a bustling market area close to Bhendi Bazaar, you can either walk to the market from Grant Road, which can be reached via train, or hire a taxi or a rickshaw from anywhere in the city to reach the Bazaar.
But beware, Chor Bazaar can get extremely crowded and there are pickpockets going along with their "hobby." Apart from this, Chor Bazaar is completely safe, even when it can seem a bit overwhelming, it's still a fun experience nonetheless.
The Best Time to Visit the Bazaar 
Most of the shops at the Bazaar stay open from 11 am to 7:30 pm, except Fridays, when some stores remain closed as it is prayer day for Muslims. But don't let that change your plans. The only time one gets to see Chor Bazaar alive and vibrant is on a Friday, thanks to the Juma Market - the real "chor" market. As dawn strikes every Friday, the street vendors set their spot and sell anything and everything, most of which, are stolen. And to get your hands on the "good" stuff, it is best to come early and set your eyes on a prize.
Interesting Things to Do/Buy/See at Chor Bazaar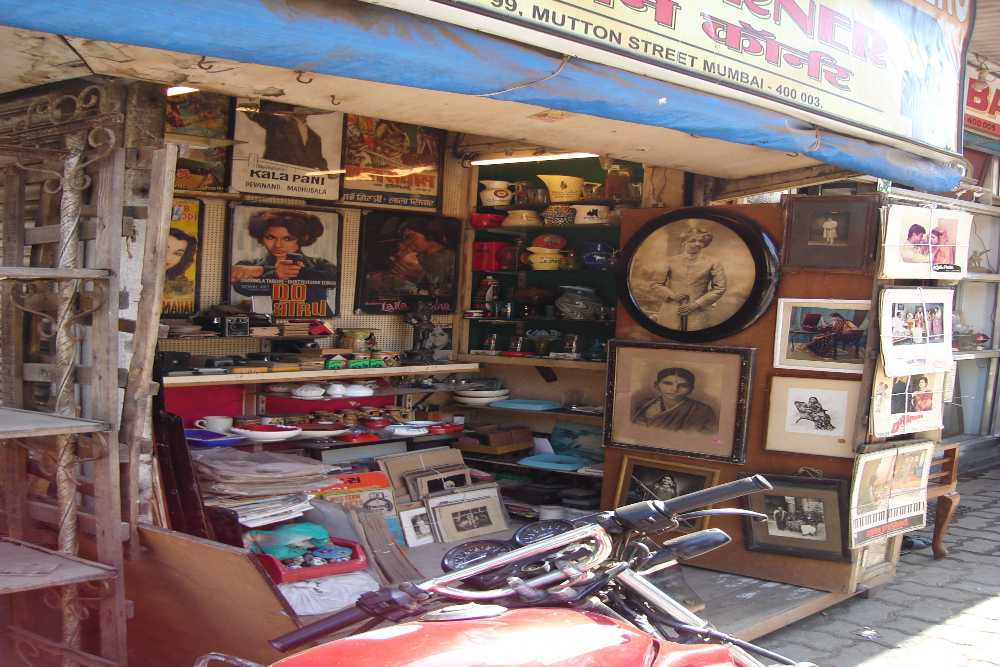 Vintage movie posters
: There is something about old movie posters that bring back memories, nostalgia and all the feels that come along with it. And to soothe your eyes and memories, there are stores in Chor Bazaar that specifically sell old Bollywood posters, which also happens to be one of the most sought-after items in the market.
Bronze items, trinkets, and handicrafts
: If you are looking for vintage stores that sell Victorian furniture, bronze bells, vintage birdcage, kettles, horns and other bronze figurines, you can find them all near Mutton Street.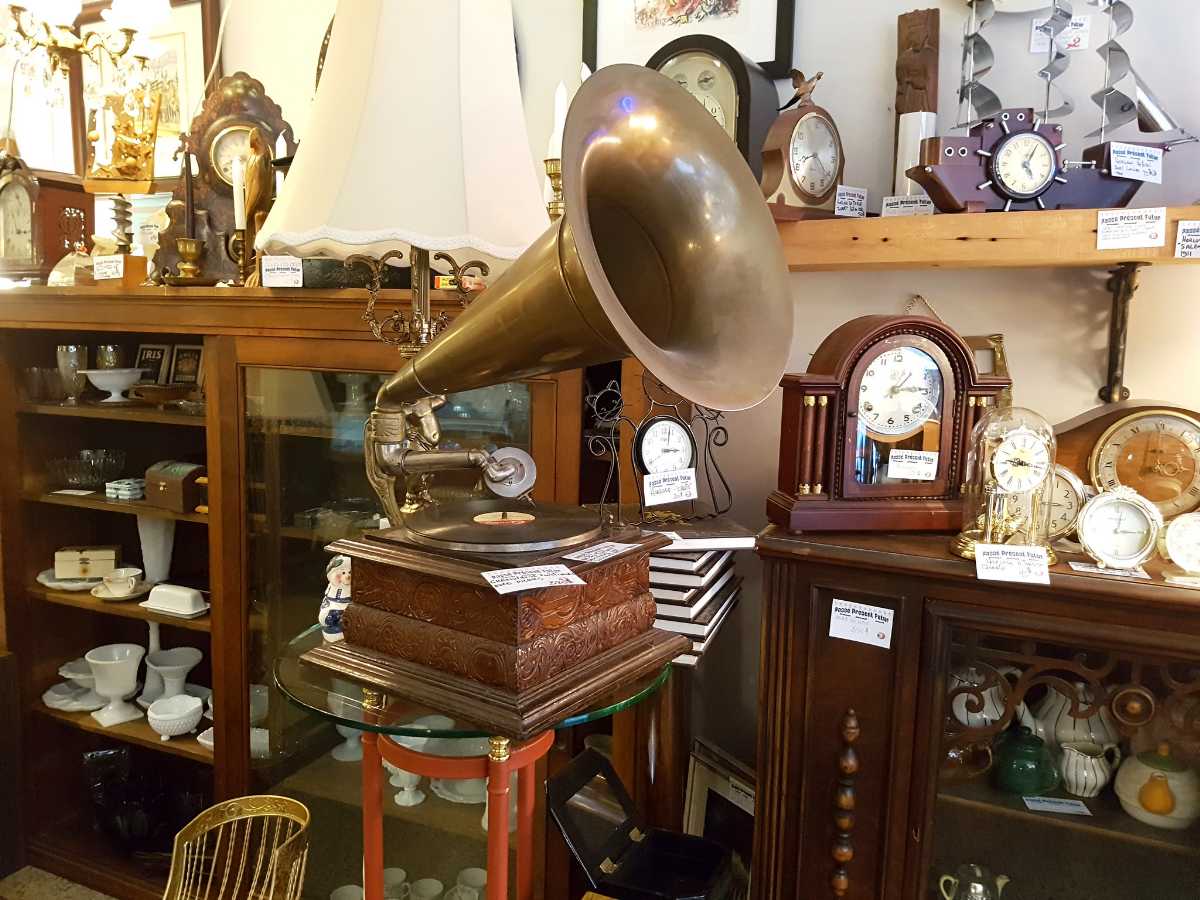 Old-school music players and items
: Are you on a hunt for vintage gramophones or other music items? You can get your hands on these goods only at Chor Bazaar.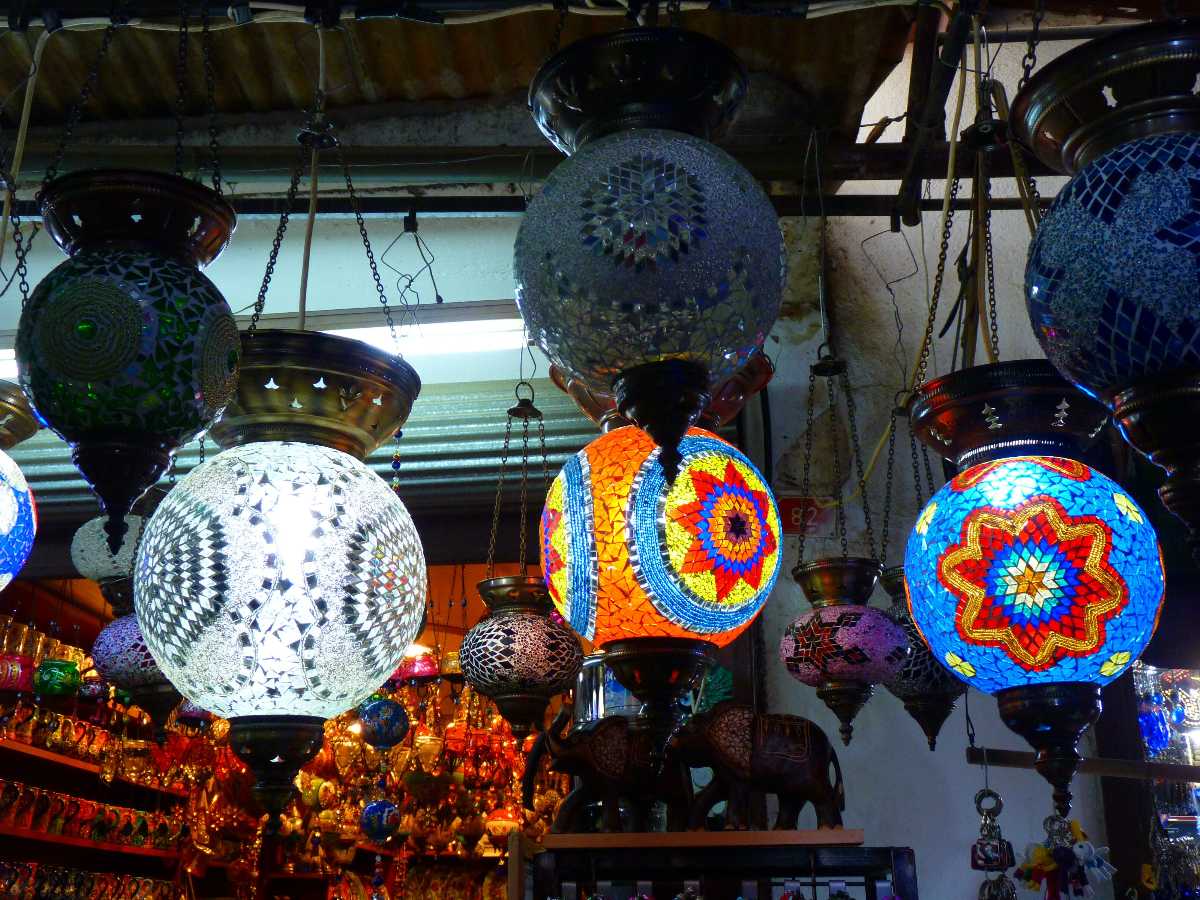 Clocks and lamps
: Some of the more popular items sold at this market are clocks and lamps. With myriad options to choose from like old artefacts or replicas, original or unique products, you will be spoilt for choice.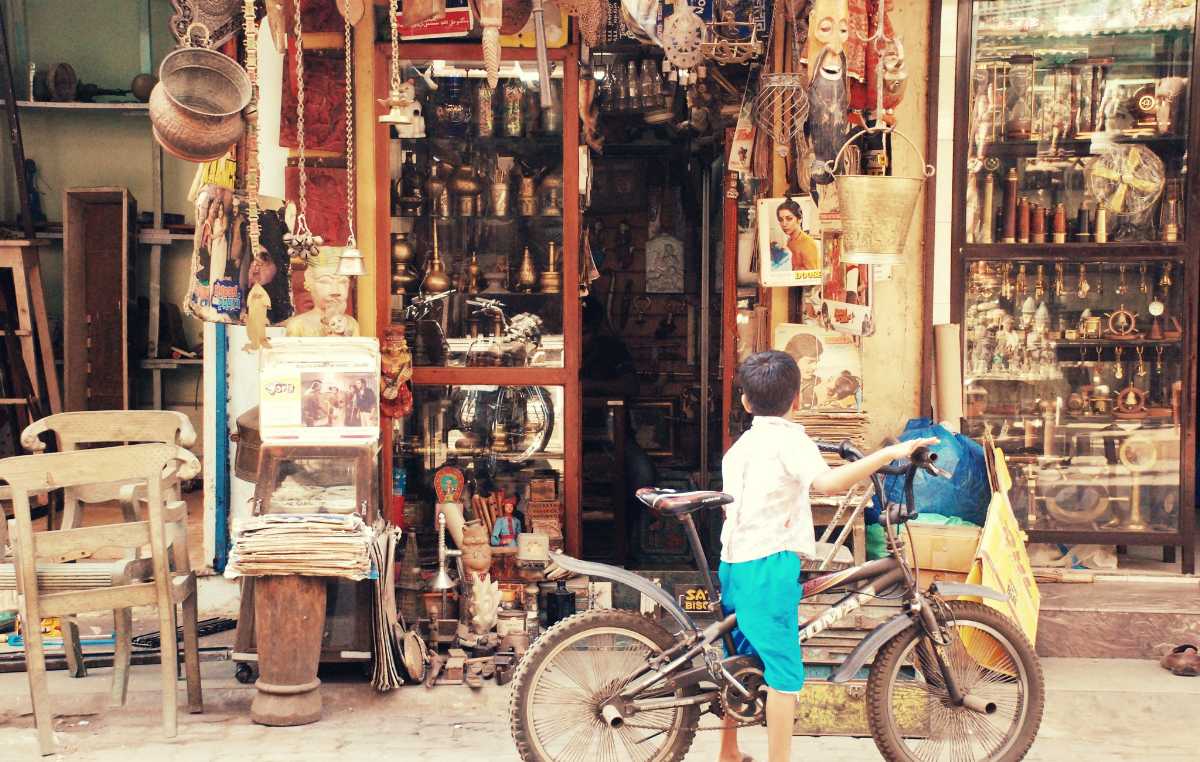 Old cameras and typewriters
: A haven for collectors of vintage cameras and typewriters. Even if you are not a collector, you will love exploring all the nooks and corners of the stores that specialize in selling vintage items like these.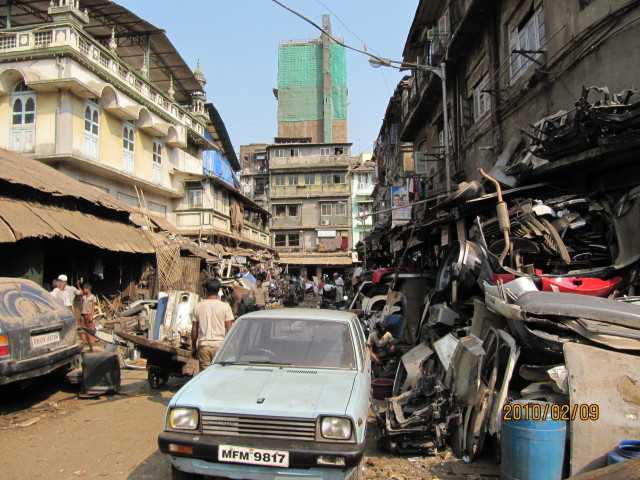 Old automobile parts
: If you are a proud owner of an old or a vintage automobile, this part of the Chor Bazaar will be your Wonderland. The parts that are not available in the commercial market elsewhere, are made available at, none other than, the Chor Bazaar.  
If that wasn't all, this historic Bazaar is also renowned as a photographers' paradise. Take out your cameras, start documenting and clicking pictures of things you find interesting. Rest assured, you will only get great pictures.
Traveller's Takeaway 
With so many years of rich history, Chor Bazaar definitely stands apart from all the other Mumbai attractions which are popular and commercial.
Renowned for selling antique and vintage items, this Bazaar is your one-stop destination to buy anything from souvenirs, trinkets, antique and vintage goods, hardware, spare automobile parts, and more. 
Pointers Before Visiting Chor Bazaar
Dress Modestly: Since it is still a conservative Muslim area, it is best to dress modestly, without revealing much of your shoulders or legs.
Best Months To Visit: It is also best to visit the market during the months of October to February/March, as it tends to get warmer, hotter, and humid post-March/April.
Be Vary of tour Belongings and Surrounding:  Even though it is relatively safe to explore the markets, it is still wise to not let your guard down.
Other than this, you are sure to satiate your curiosity, collect some of the best items, have some new experiences, and also make amazing memories along the way.
This article is submitted by Aarti Hegde.