The last century saw the rise of overwater bungalows- which is still a dream for many. Centuries ago, travellers had only one option to have a good view of the island. That is to stay in a hotel or a villa on the beach which provides a good view of the waters. Now that overwater bungalows came into existence, you don't have to worry about the kind of beach view you will have in an island of your choice. From very simple to over-top opulent ones, overwater bungalows are available in various sizes and at multiple rates. It is a misleading thought to believe that these bungalows are very costly. They are available at affordable and reasonable prices. There are more than eight thousand rooms on the waters of the world, making it an incredible experience to visit an island and stay there for a few days. 
Here is a list of the top 10 best and cheapest overwater bungalows in the world: 
1. Bora Bora Island  - Conrad Bora Bora Nui 
Located in
French Polynesia
, Bora Bora is a small island in the South Pacific Ocean. Bora Bora Island is surrounded by islets and also boasts of a lagoon with turquoise waters that are protected by coral reefs. The Island is an excellent location for scuba diving and discovering the underwater ocean world, that is lesser known to the human beings. It is also a popular luxury resort destination, and many guest bungalows are perched over the water. Matira Point, Playa Matira, Plage Matira, Fit Iiiu Point and the Naval Museum of Bora Bora are some of the best points of interest here.
The Conrad Bora Bora Nui was formerly known as Hilton Bora Bora Nui Resort and Spa. The bungalow has 114 rooms, which is quite a large number. Also, the location of this bungalow is very soothing as it is situated on the longest white sand stretch of Bora Bora Island. The villa, called as Presidential Overwater Villa, is spread over 3,229 square. The place is very unusual that it would be hard for you to decide between lounging in the pool and sitting on your balcony bed. Between the soaring backdrop of Mount Otemanu and mesmerising lagoon waters, you will have unparalleled experience altogether.
Location:
Vaitape, Bora Bora, French Polynesia
Services and Amenities:
spa, fitness centre, infinity pool, bicycle boats, Hobie cat, kayaking, tennis court, mini golf court, snorkelling, stand-up paddle boats, kids clubs, separate rooms for children and adults, Restaurants with multiple cuisines ( Chinese, French, Polynesian) and lounge bars, 24 hours dining in villa
Approximate Cost:
USD 1,165 per day one room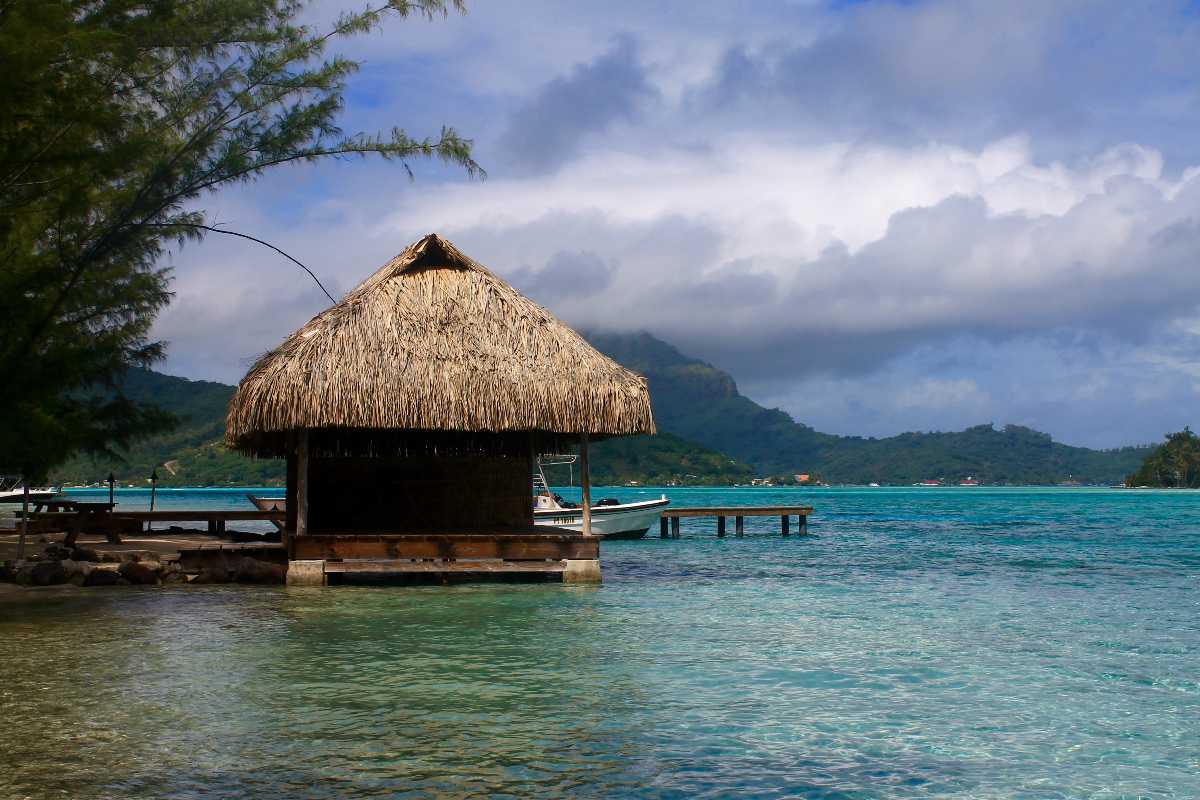 2. Fiji - Likuliku Lagoon Resort 
An archipelago of more than 300 islands, Fiji is in the South Pacific Oceans. Famed for rugged landscapes and coral reefs, Fiji is one of the best holiday destinations in the world. With palm trees along the coast and beach shorelines, the island has some of the best breathtaking views. Lagoons with crystal clear waters and various monuments with excellent architecture make the island even more beautiful. Some of the best points of interest in Fiji are Viti Levu, Nadi, Mamanucas, Beqa, Savusavu and Taveuni falls.
Likuliku Lagoon Resort is the best place to lap up the lagoon views of this beautiful island. Likuliku Resort is the only resort that provides overwater huts in this island. One can call it a haven of subtle luxury and a resort with authentic over-water bures. You would enjoy staying in this resort amidst the natural and pristine environment. The buildings are designed according to traditional Fiji styles, and the resort is integral to the values of Fijians. The style of this resort is so traditional that it looks like a village from the waters. One of the defining features of this resort is the design of a Fijian Canoe House. With sprawling ceilings, hand-woven thatches and natural materials, the resort is an epitome of the richness of ancient culture.
Location:
Mamanucas, Fiji
Services and Amenities:
private dining, bars, Fijiana Restaurant, Tatara Spa, Gymnasium, private island, deluxe beachfront bure, garden beachfront bure, kayaking, sailing, windsurfing, snorkelling, fishing, walking trails, village trip, island hopping, sunset cruise, wet weather programme, Kava ceremony, coaching for diving. 
Approximate Costs:
per room and two people at USD 1,520 (all meals, breakfast, refreshments, sarong, bottled water, equipment for water sports, Wi-Fi and cocktail party included)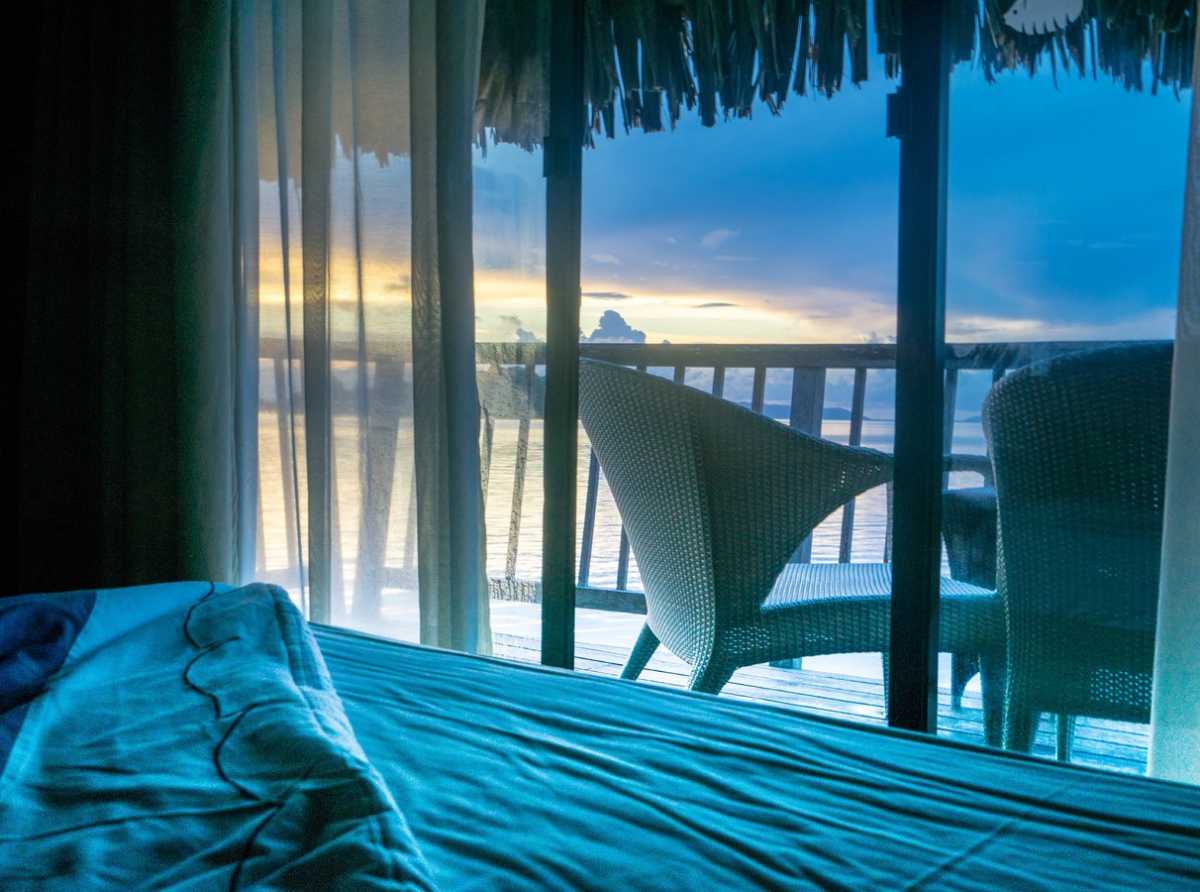 3. Mexico - El Dorado Maroma 
Located on the northeastern coastline of Mexico, Riviera Maya is known for its all-inclusive resorts. Considered to be a tourist corridor of white sand, the place has best spectacular ruins, fun-filled cenotes and road tripping. Riviera is 135 Km long stretch and is it easy to get there through any means of transport. The best city for partying here is Playa del Carmen. It is a fast-growing city and has spectacular ruins perched high above the beach.
El Dorado Maroma is an adults-only resort in Riviera Maya of Mexico. It would take you just a few minutes to understand that El Dorado Maroma is not an ordinary resort. After all, it could back the world's fourth-best resort award by Travellers? Reader Choice Awards. The overwater suites in this resort are magnificent. You would wake up to the beautiful turquoise waters below your feet. This is the best place to experience uninterrupted and unobstructed views of the stunning beach. Also, the sunrise and sunset views from here are breathtaking. You can also watch sunsets and sunrises from your private deck. Couples should not miss taking a romantic outdoor shower with glass bottom floors.
Location:
Cancun
and Riviera Maya Local, Mexico
Services and Amenities
: premium drinks, gourmet cuisine, personalised service, variety of house wines, culinary activities, Wi-Fi complimentary, all alcoholic and non-alcoholic beverages, in-room safety deposit box, car rentals, scuba diving trips, deep- sea fishing, romantic dinner on the beach, fresh lobsters, laundry service, telephone and fax services, medical service on call, unique wedding and anniversary packages, shopping tours, fitness centre, steam baths at spa, Spanish lessons, yoga, aqua aerobics, live music, circus show, cooking classes, dance lessons
Approximate Cost:
USD 1315 (2 guests and 3 nights)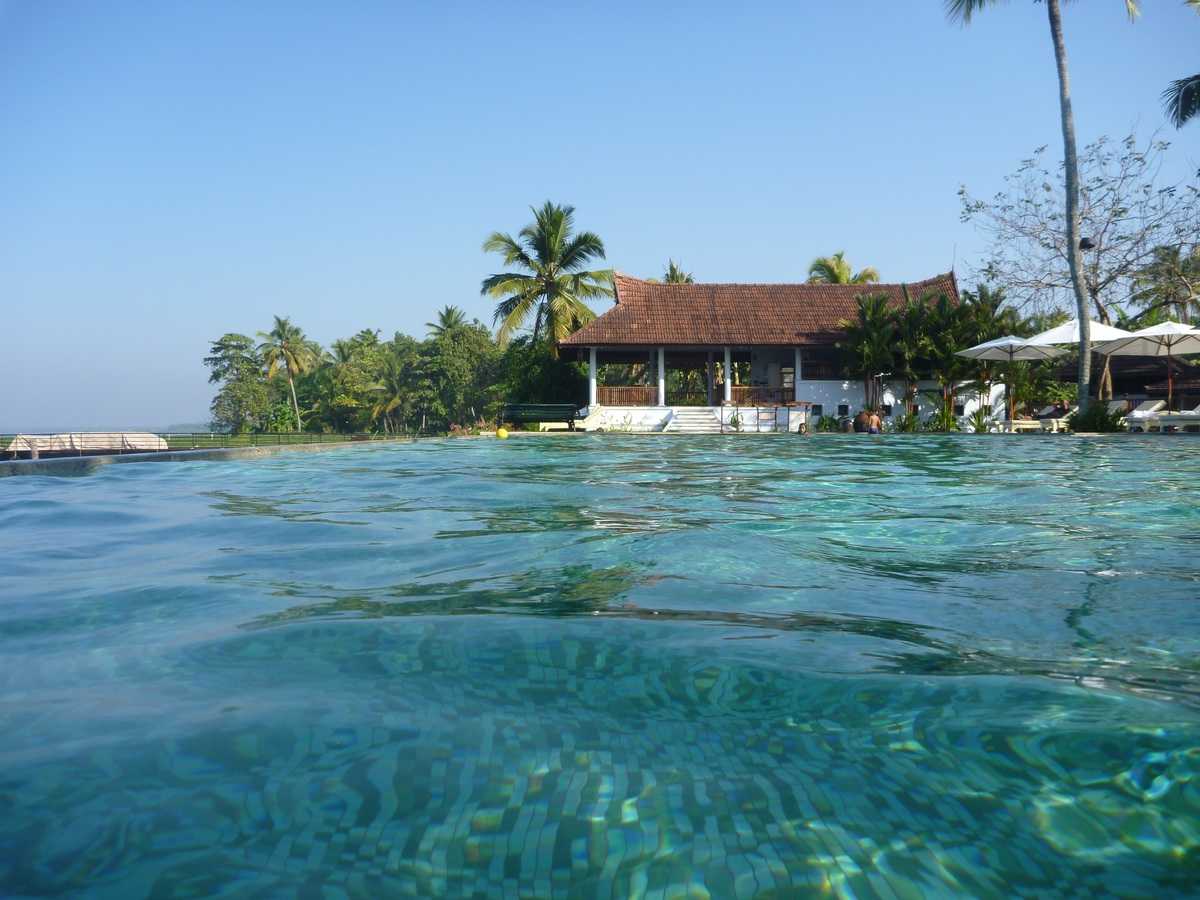 4. Maldives - Soneva Jani 
The Maldives is a beautiful tropical nation in the Indian Ocean. It is known for its beautiful beaches, extensive lagoons and coral reefs that are mostly ring-shaped.
Swimming
happily in the warm waters of this tropical island is a great experience. The Maldives is an obvious choice for a real holiday of a lifetime.  Ari Atoll, Maafushi, Kuramathi, Meeru Island, Rangali, Male Friday Mosque and others are some of the best attractions in the Maldives. Every resort in the Maldives has its private island, and there are more than 100 best resorts to choose from. It also has some of the best diving sites in the world. With clear waters, Maldives acts like a magnet for lovers of marine life.
Soneva Jani resort provides a wide range of facilities. The four-bedroom expansive beachfront suite offers customisation based on your preferences. The indoor design is very spacious, and there are other amenities like a steam bath, dining room, TV, kitchen, wine cellar and a changing room which are all outdoor bound. Each bungalow is 1,424 square foot long. It is nestled in a lush green jungle with its water slide and pool. The resort is very inclusive of all activities. For the best view of the beach water in the Maldives from an overwater bungalow, this resort is recommended. The silent overwater cinema facility available in this resort is very famous for its comfort. You can view the cinema privately and at the same time enjoying food and delicious nibbles. Cocktails and ice creams will also be served during this time on request.
Location:
Kunfunadhoo Island Baa Atoll, Maldives
Services and Amenities:
over water cinema, spa, curving pool. Changing rooms, north beach private sunrise breakfast, astronomy dinner cruise, observatory, picnic, private beach dinner, sunset dolphin cruise, atoll snorkelling, diving, eco-friendly surfing, kite surfing, catamaran sailing, paddle boating, kayaking and windsurfing
Approximate Cost:
USD 1,945 per night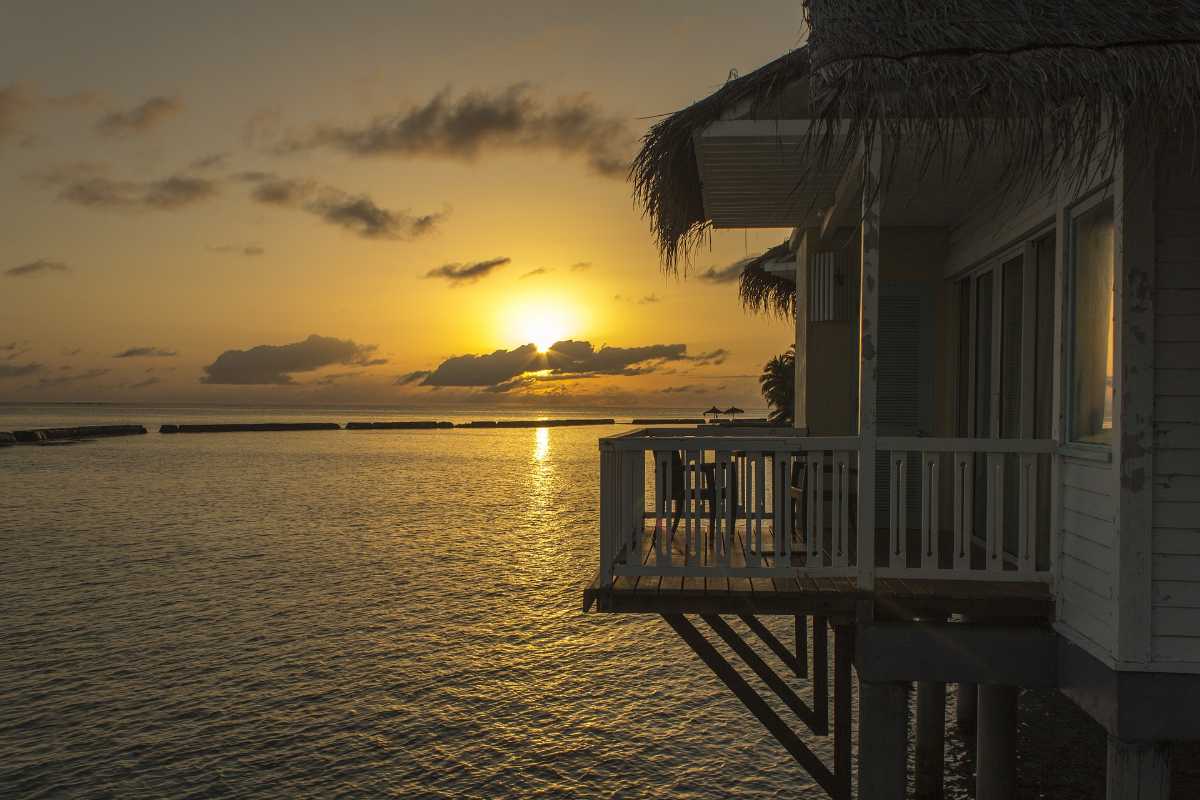 5. Moorea - Manava Beach Resort and Spa 
Located in the South Pacific Ocean, Moorea is a part of French Polynesia. Known for its jagged mountains, sandy beaches and bays, the island is one of the favourite holiday destinations for tourists around the world.
Hiking
, winding trails, and going through the rainforests are some of the best activities that one can get involved in. Opunohu Bay, Tiki Village, Polynesia, Bora Bora and Raiatea are some of the best attractions here in Moorea.
Manava Beach Resort and Spa is located in an ideal location for holidays. The resort is designed in traditional Polynesian style and gives a glimpse of Polynesia's cultural heritage. The resort offers 90 rooms and bungalows and a range of other amenities as well. The overwater bungalow faces the mountains with shallow lagoons. They feature a king size bed, bathrooms with showers and bathtubs and a large sundeck. This sundeck has direct access to the lagoon, and you can enjoy an uninterrupted view of these beautiful waters. The glass floor of these bungalows also enhances your experience of living on the water, and imagine your life in here!
Location:
BP 3410 Temae, 98728, Moorea, French Polynesia
Services and Amenities:
wedding and anniversary packages, spa, restaurants and bars, gift certificate spa, natural spa, lounge area
Approximate Cost:
USD 497 per person for one night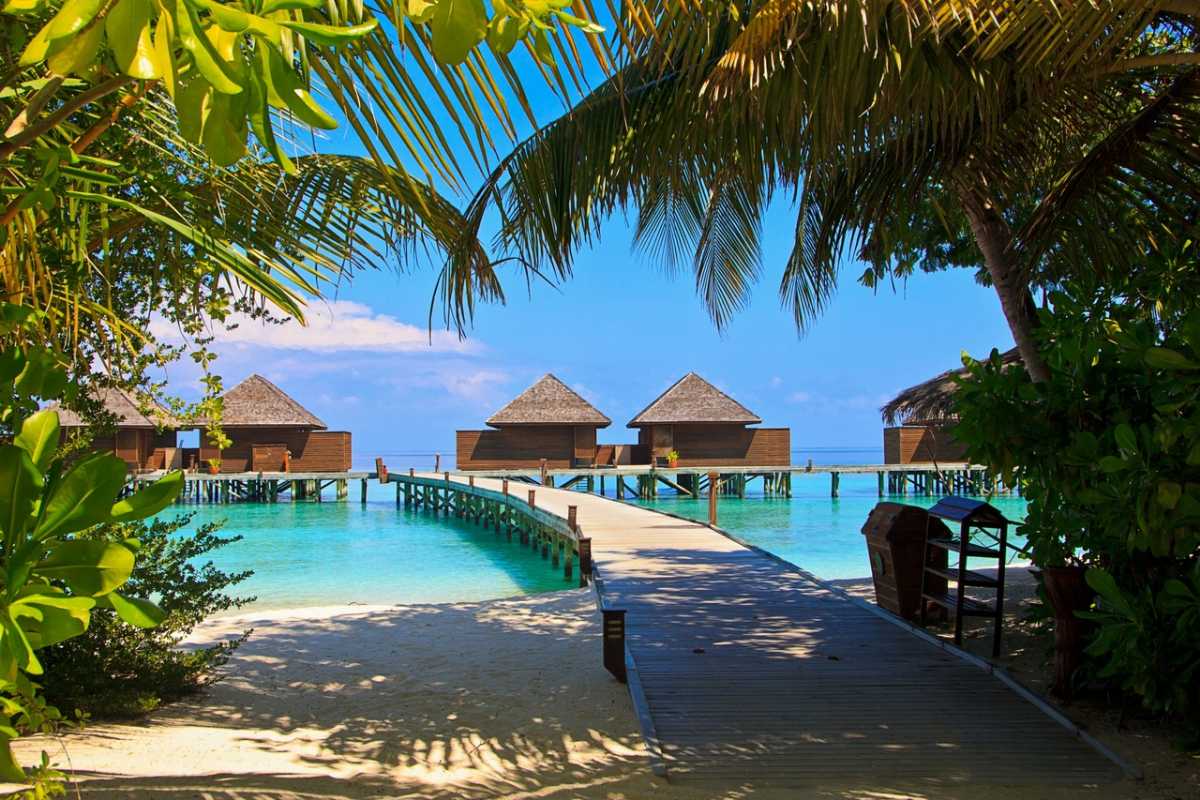 6. Tahiti - Vahi Island Resort and Spa 
Being the largest island in Polynesia, Tahiti is known for its amazing black sand beaches.
Waterfalls
, lagoons and extinct volcanoes also remain main attractions in Tahiti. You can dive in the clear lagoons, which is a great experience. From mysterious sites to archaeological sites, there are so many extraordinary places to discover in Tahiti. To experience a traditional pace of life, staying at a resort in Tahiti is the best idea. While there are some resorts to choose from, Vahine Island offers the best facilities along with overwater bungalows at affordable prices.
Vahine Island Resort and Spa is located on a private island, giving a perfect blend of seclusion and integration. The overwater bungalows that are offered in Vahine Island are hidden amongst the coconut trees and face a pristine lagoon. Tropical waters and mouth-watering cuisines also add to the comfort of staying in one of those best overwater bungalows. The bathrooms in these bungalows are double-sinks, with hot and cold water. They are also fully decorated by a Polynesian designer. There is a covered terrace with direct access to the lagoon. Air conditioning, free Wi-Fi access and telephones are other facilities that are included. There is also an aquarium table that is added to these rooms. The table gives a full view of the lagoon, and you can enjoy looking at the abundant sea life from here. You can also feed on a multitude of exotic fish. To attract fish during the night, you can switch the light on.
Location:
Vahine Island Resort and Spa, Tahiti Island.
Services and Amenities
: restaurant, bar, lounge area, aquarium table, spa, wedding packages, canoe with paddles, sea kayaks, windsurfing, stand up paddling, fishing, beach games, board games, library, USB sticks with movie selection, volleyball, badminton, golf club, Paranaque, snorkelling in coal gardens, naturalist tour through the isle, coconut show, sarong demonstration, art shop, dance, Tahitian dance, Tahitian language courses, boat transfers, tattoos, scooter rentals, car rentals, guided tour of Tahaa, excursions, ski tours, scuba diving, sailing, deep-sea fishing, private tours on islands
Approximate Cost
: USD 673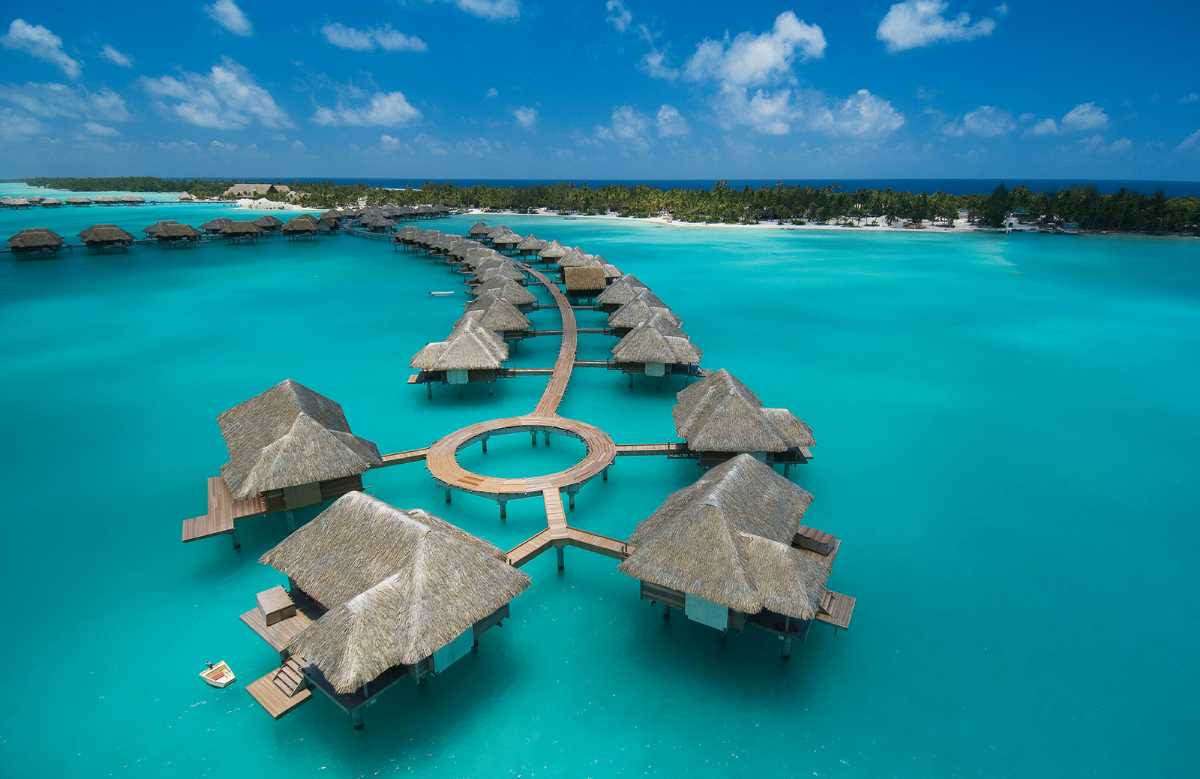 Cambodia is a south-east Asian nation with charming cultural heritage. The country has awe-inspiring temples. The modern and ancient worlds collide here and create an adventurous journey. Though Cambodia is known for its religious sites, its urban life is as much sophisticated as its history. One should experience the rice paddies, sprawling fields and beautiful landscapes of rural life. Occasional fishing is also a significant activity to get involved in here. As the Mekong River cuts through the country, it hosts some of the best and last remaining freshwater dolphins.
Song Saa is an intimate escape from your routine life. It is crafted with love and inspired by the natural surroundings in Cambodia. The Song Saa Private Island in Cambodia offers you luxury, serenity and you would be developing a deep connection with the environment there. Reflecting the beauty of Cambodian coastline, the private island is developed on the base of sustainability. One can consider it as a tropical getaway, built with local materials integrated with local art and designs. The wooden villas are spacious, and there are heavenly spa sanctuaries too.
Location:
Koh Quen Private Island, Koh Rong Archipelago, Cambodia
Services and Amenities:
weddings, sailing, dining, Vista Bar and Restaurant, global cuisines, spa treatments, lounge area, night spa, private yoga, personal training
Approximate Cost:
USD 1098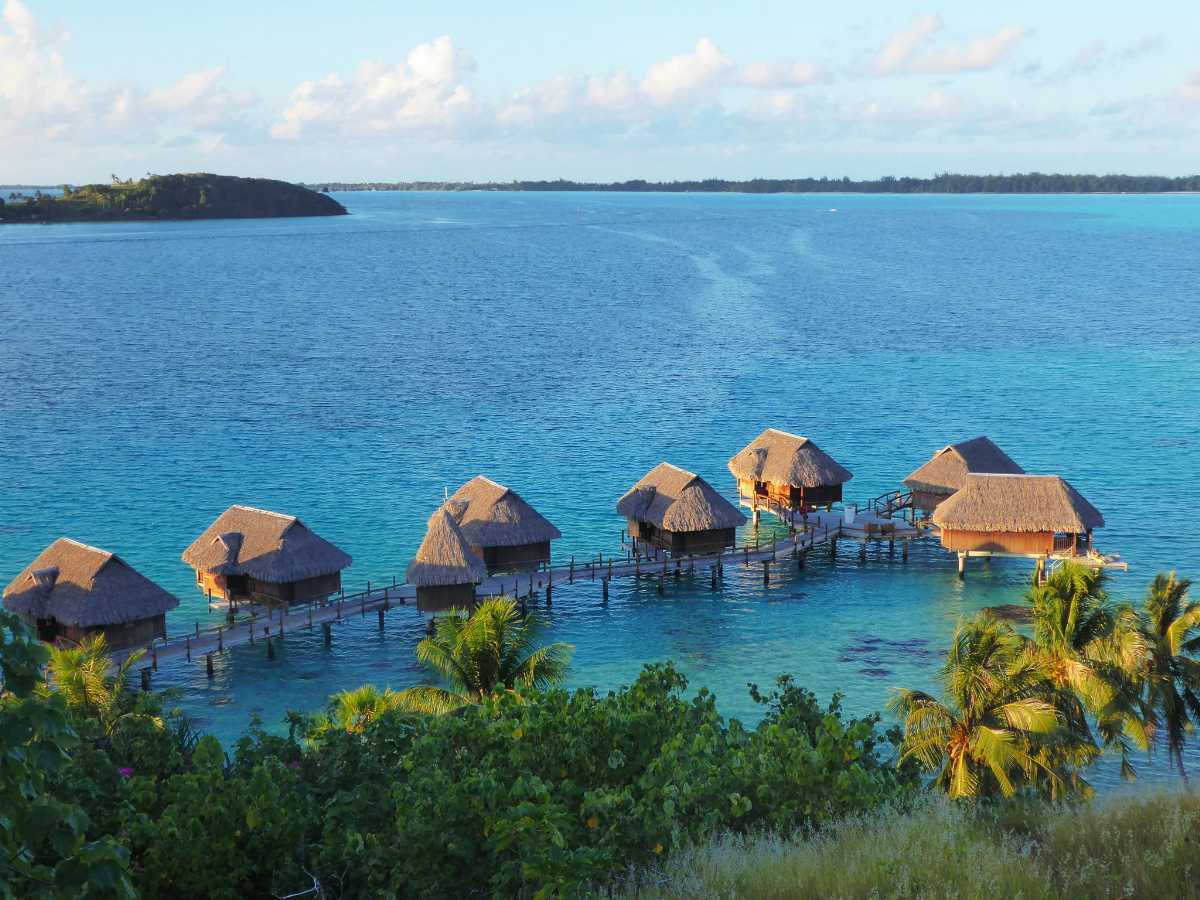 8. Jamaica - Sandals South Coast 
Jamaica is a Caribbean island nation and is famous for its lush green topography. Rugged mountains, rainforests and reef-lined beaches make it an attractive destination for tourists around the world.
Diving
, snorkelling and an array of other water sports and adventures are worth here; Jamaica is the only country that comes with its soundtrack. Its beaches are alluring, and the food is Creole. With a multitude of cultures traditions, a cuisine, dressing styles and languages, Jamaica is a melting pot of diversities.
Sandals South Coast Luxury Resort has bungalows with breathtaking ocean views and exclusive amenities. The overwater bungalows are perched over Caribbean waters. You can experience the ultimate tranquillity here. With see-through glass floors, these opulent and luxurious bungalows offer the best views of marine life below your building. You can also consider it to be a secluded refinement. A suspended patio with swim platform and a romantic sun deck for two make this place more romantic and attractive especially for couples.
Location:
white house, Jamaica
Services and Amenities
: outdoor showers, butler elite service, 24-hour room service, overwater hammock for two, sun deck, soaking tub for two, dining, bars, tennis, volleyball, hydro bikes, tubing, sailboats, snorkelling, windsurfing, kayaking, carnival parties, night parties, live bands, live shows, talent night, piano bar, amphitheatre, table tennis, lawn chess, board games, day and night tennis, shuffleboard, bocce ball, beach volleyball, fitness centre, squash, pool tables, boutique, aerobics classes, 9 restaurants, twin oaks wines
Approximate Cost:
starting from USD 403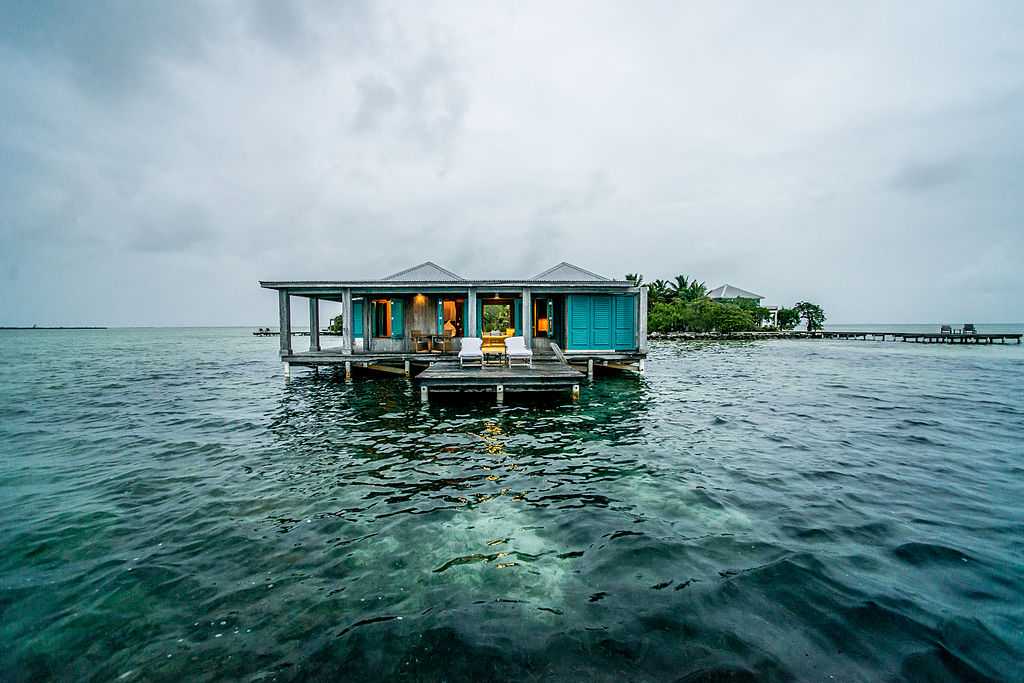 9. St.Lucia - Sandals Grande Lucian 
St. Lucia is another Caribbean island nation, with tapered mountains on its western coast. Known for its volcanic beaches and reef- diving sites, St. Lucia is an attractive tourist destination. One has to trail into the rainforests of this beautiful island. It would be a fantastic experience altogether to encounter the rich biodiversity of flora and fauna. It has many cruise ports, and the country is known for the rainforests that lead to amazing waterfalls- the 15-metre high Toraille falls.
Though there are many resorts on this island, for the best experience in an overwater bungalow, one has to stay at Sandals Grande St. Lucian. From the shining seas to the peninsula, views from this resort are mind-blowing. Delivering an immense journey of St. Lucia's natural environment, the overwater bungalows of Sandals Grande St. Lucian are very luxurious. They are made with intricate and innovative interior designs and with a modern style Palapa architecture is put to use here. You will enjoy some of the most exquisite views of Caribbean's turquoise waters from these bungalows. You don't have to step out of the cottage to admire the beauty of the ocean. All you have to do is peek through the glass flooring and appreciate the sea, at both day and night.
Location:
Pigeon Island, Gros Islet, St. Lucia
Services and Amenities:
photo and video service, bars, lounge area, glass flooring, spa-style bathrooms, bathtubs and showers, two bedroom suites, theme nights, night carnivals, candlelight dining, twin oaks wine, Xbox one, unlimited alcoholic and non-alcoholic beverages
Approximate Cost:
starting from USD 540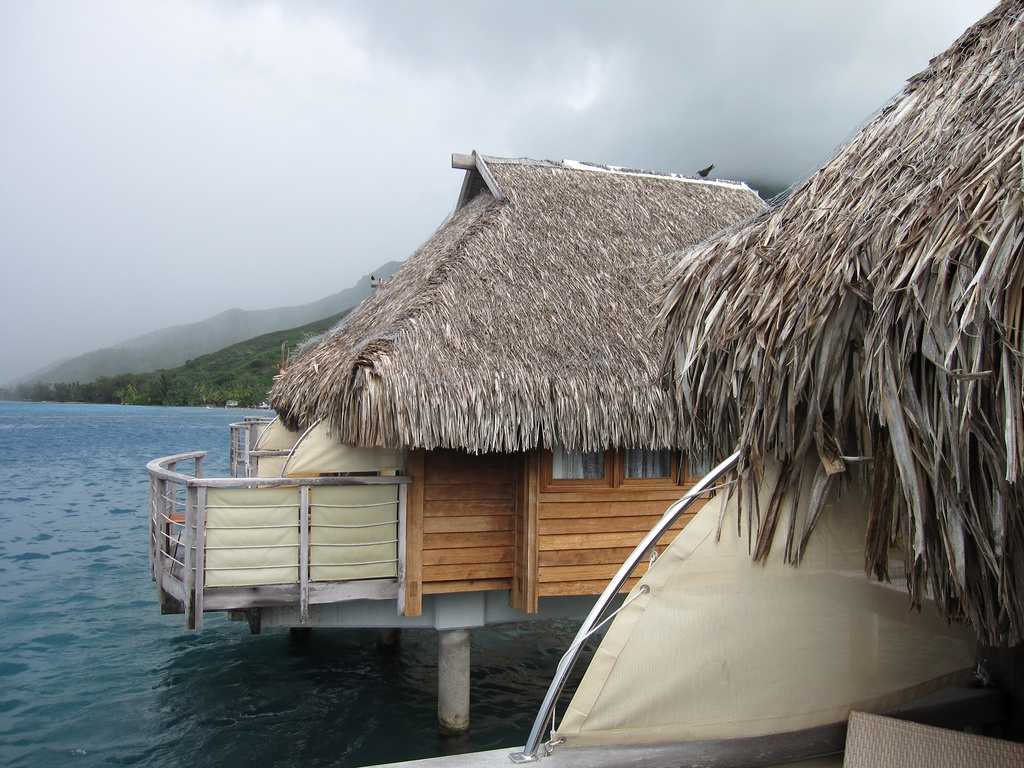 Malaysia is one of the best countries in Southeast Asia due to many factors. It is also known for its beaches, rainforests and mixed cultural influences in its society. It is home to some of the buzzing cities, culinary sensations and idyllic islands with beautiful national parks in them. Relaxing on one of its beaches is for sure a great experience and finds a place in everyone's bucket list.
Avani Sepang Gold Coast Resort is open since 2011 and has been making great strides in establishing itself more inclusive. With more than 390 bedrooms and sizes of villas ranging from large to enormous, it is one of the best resorts providing overwater bungalows in Malaysia. The water villas are vast and surprisingly luxurious for their price. But, you cannot swim beneath these villas, unlike in the ones mentioned previously in the list. Located off the coast just south of
Kuala Lumpur
airport, the resort is more accessible and is far more beautiful than what you would except for this price.  
Location:
67, Jalan Pantai Bagan Lalang, Selangor, Malaysia
Services and Amenities:
6 eateries, swimming pools, private lounges, restaurants and bars, spa, fitness centre, yoga centre, aerobics training, infinity pool
Approximate Cost:
from USD 97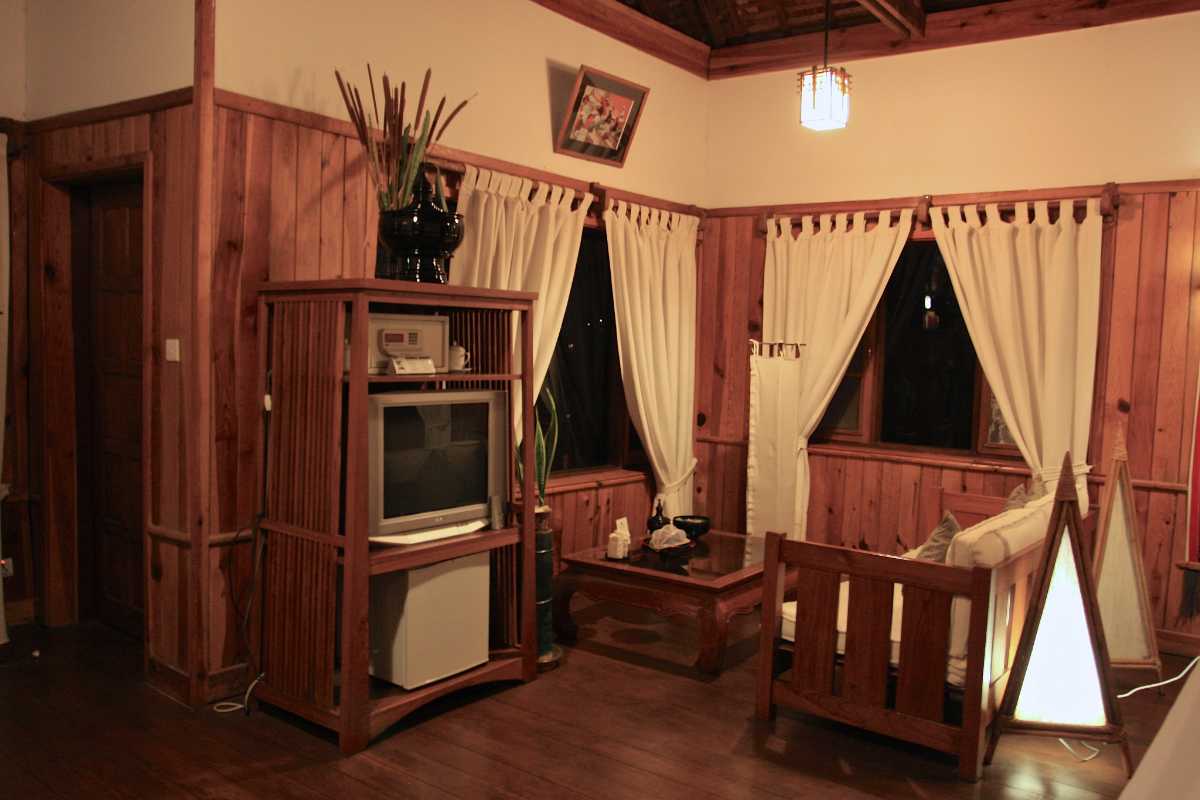 These are some of the best overwater bungalows with great views of seas and marine life. You can see many things apart from just relaxing for a great deal- swimming, snorkelling, diving, tasting different cuisines, learning a new language, dance initiation and above all, connecting with nature. It is time now to wipe off living in overwater bungalows from your bucket list.
Happy holidays!