For a globetrotter, nothing can be more inspiring than a travel documentary. While it may not provide you with actual travel experience, travel documentaries do have the power to teleport your mind to another world. These documentaries are indeed inspirational.  Next thing you know? You are planning your next big adventure - booking flights and hotels, and packing bags (don't forget your toothbrush). Thanks to the beloved internet, you will easily find these documentaries on Youtube for free and some on paid video streaming services like Netflix and Amazon Prime Video.
So cook some popcorn, grab a drink, and start binging on these Travel Documentaries:
1. 180° South (2010)
Synopsys: Directed by Chris Malloy (also a surfer) 180° South Conquerors of the Useless follows Jeff Johnson emulating his heroes Doug Tompkins and Yvon Chouinard on their journey to Patagonia (
Chile
) in the year 1968. The film is all about Jeff's adventures. He surfs in the biggest waves, meets cowboys,  crosses dangerous oceans, climbes snow-capped mountains, and more along his way to climb Cerro Corcovado. Jeff' meets up with Tompkins and Chouinard who have come to Patagonia to use their influence and protect the beautiful place. This is when Jeff's life takes a turn. Malloy doesn't fail to impress and shows a bit of every element required for a good film. 180° South is a road trip, a historical document, an awareness call to protect the endangered environment, and most importantly, it throws lights on values and staying true to one's own ethics and vision
Duration: 1 hour 25 minutes
IMDb Rating: 7.6
Filming Locations: Chile, Mexico
2. Encounters at the End of the World (2007)
Synopsys: The film features Werner Herzog, who visits Antartica ? to the Antarctic community of McMurdo Station. Over the course of his visually stunning journey, Herzog investigates the people (survivors) living there ? their nature and environment. The people at the station had exceptional (and absurd) tales to narrate. This included a researcher twisting her body into a luggage bag, a survival guide teaching his students to wear buckets with cartoons drawn all over them to survive extreme white-out conditions, mother seals being milked by animal researchers as part of their study, Volcanologists talking about what to do during volcano eruptions, and so on.
Duration: 1 hour 39 minutes
IMDb Rating: 7.8
Filming Locations: Antarctica
3. Austin To Boston (2014)
Synopsys:
1 backward tour, two weeks, 3 thousand miles, four bands and five camper vans. The adventure begins right after a celebratory night at Austin's SXSW Music Festival. Following that, four bands, The Staves, Ben Howard, Nathaniel Rateliff, and Bear's Den, head northeast in their vans. Austin to Boston is a musical documentary wherein the bands play everywhere from bars to rooftops,  wowing crowds and packing venues with their unique music. This old-fashioned tour done with a modern twist wasn't as fun and easy as it sounds. Multiple breakdowns, heavy rainstorms, and poor conditions made them realise that life can be difficult.
Duration: 1 hour 12 minutes
IMDb Rating: 7.2
Filming Locations: USA
4. Unbranded (2015)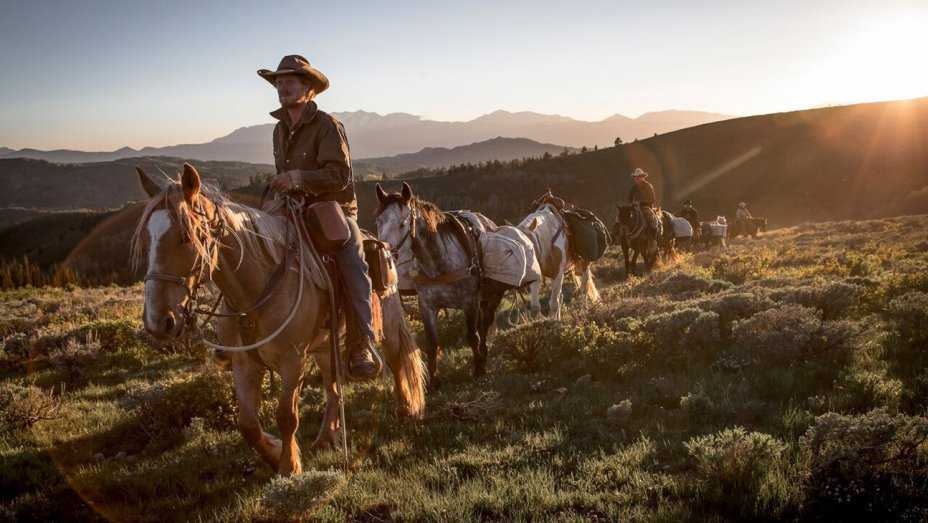 Synopsys: Four men travel over 3000 miles with sixteen Mustangs through West America. They planned to travel from Mexico to the Canadian border. All this took them four months. The documentary embraces friendship, not only with humans but also with animals. The four friends also decided to make people aware of an issue. This film highlights the challenges of managing the population of Mustangs throughout the western part of the USA. The Bureau of Land Management tries to bring a balance in the expanding population of horses with various measures such as seasonal free-range grazing.
Duration: 1 hour 46 minutes
IMDb Rating: 7.3
Filming Locations: Western America
5. Baraka (1992)
Synopsys:
In Baraka, cameras show the world without words. The film begins with a peaceful and tranquil morning, people praying with a beautiful landscape in the background. The film digs deep into culture depicting
Waterfalls
, volcanoes, and forests; Balinese Hindu men can be seen performing the monkey chant - Kecak. The film then moves on to show the destruction of nature due to blasting, logging, and strip mining. An interconnection between vibrant and tragic life is shown by images of rapid urban life, poverty, and factories giving way to war. The film highlights the dark side of humanity by showing mass graves and concentration. The film takes its viewers on a trip around the globe ? from chaotic cities to pleasant wilderness ? to show spectacles in both technological and natural realms.
Duration: 1 hour 36 minutes
IMDb Rating: 8.6
Filming Locations: 23 countries
6. Hit The Road India (2013)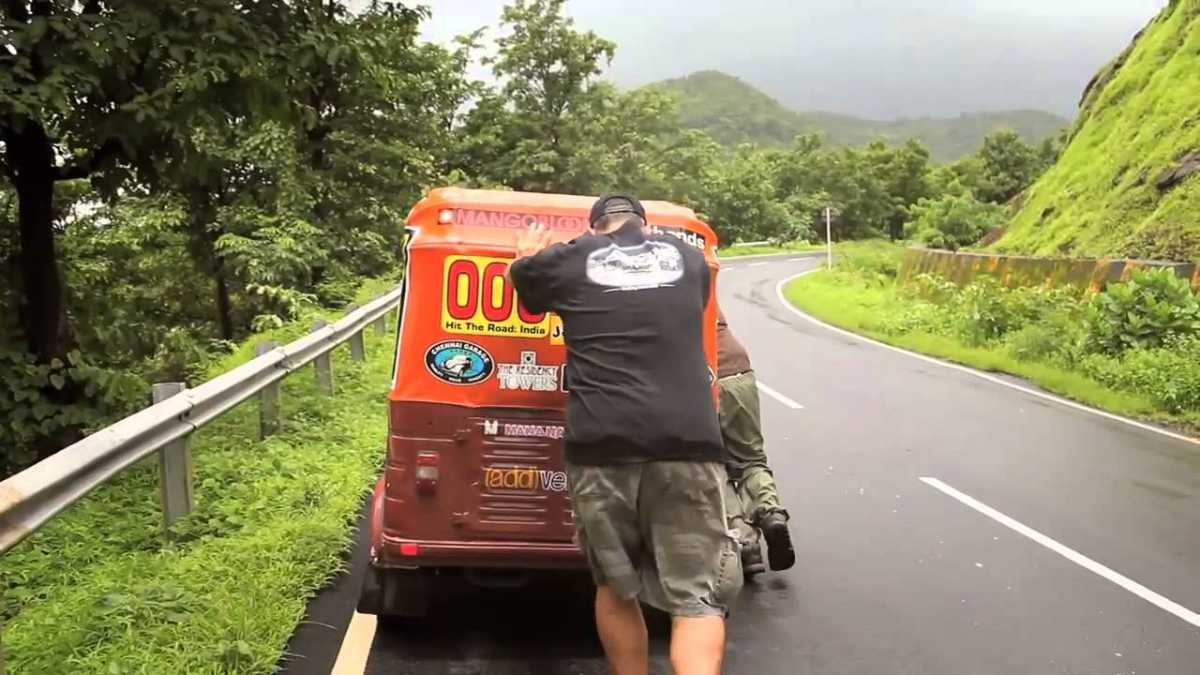 Synopsys:
Hit The Road: India is a documentary following two friends who take part in a 12-day rickshaw rally across India. The thought of travelling in a rickshaw for 12 days is unique in itself. The film, which took two years to complete before it was released in July 2013 ? was an idea of a small group of wanderers who decided to travel from
Mumbai
to
Chennai
in a rickshaw. In this road journey, the audience comes across diverse visuals. The film moves you with its cinematography and artwork and would want you to hit the road yourself. Back in 2012, the film was also recognised by Lonely Planet as one of the ten most excellent adventures of that year.
Duration: 1 hour 20 minutes
IMDb Rating: 6.8
Filming Locations: India
7. Blindsight (2006)
Synopsys:
Blindsight has a clear motto: onwards and upwards no matter what. It is a gripping story of 6 blind Tibetan teenagers who set out to climb the challenging Mount Everest - the 23,000-foot Lhakhang Ri. The film shows breathtaking shots of Himalayas. The journey was undoubtedly dangerous. Some also called it impossible as the climbers are blind. There is a backstory to it. The Tibetans are believed to be possessed by demons and are shunned and rejected by their parents, villagers, and society. Sabriye Tenberkan, a blind adventurer, and educator (who established the only school for the blind in Tibet) rescue the children. No one ever knew that blind kids once eschewed would go on to climb the Everest. 
Duration: 1 hour 44 minutes
IMDb Rating: 7.3
Filming Locations: Tibet
8. The Endless Summer (1966)
Synopsys:
The best thing about The Endless Summer is that it dates back to 1966. A time when no cellphones and internet was present. A time wherein if you needed to share something, you had to share it in person. The film plot is as simple as it can be, yet intriguing. 2 surfers on a journey to find the perfect waves to surf on. But their adventure is full of heart touching experiences. Like the driver they meet who insists on giving a free tour of his hometown as he was thrilled to have visitors. They also come across people in Ghana who treat them like celebrities and assemble on the beach with packed lunches to watch the two conquer the wave. The director Bruce Brown's unconventional approach is what makes the film so uncomplicated and fresh. And this is what pleases the audience the most.
Duration: 1 hour 35 minutes
IMDb Rating: 7.8
Filming Locations: West Coast of Africa, Australia, New Zealand, Tahiti
9. Life In A Day
Synopsys:
Life In A Day is a unique documentary you will ever come across. Life In A Day is a crowdsourced documentary created by Kevin Macdonald. People were told to send in videos of a day in their lives through Youtube. 80,000 submissions were recorded from 192 countries creating over 4500 hours of footage. Macdonald then took the raw material, filtered it and created an hour and half long documentary showing what it means to be a human in the present day. All the shots in the film were on 24th July 2010. Creators had full liberty when it came to what the video should be about. Amongst the scenes was that of a girl climbing a human tower in a circus with a helmet cam; a man and his son praying in the morning and several people shot time-lapse videos of clouds. 
Duration: 1 hour 35 minutes
IMDb Rating: 7.7
Filming Locations: 192 countries, from Afghanistan to Zimbabwe.
10. Frozen Planet (2011)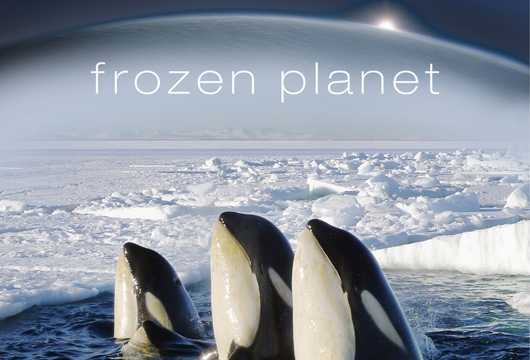 Synopsys:
BBC never fails to deliver a powerful nature documentary. Like other BBC documentaries, Frozen Planet brings forward the spectacularly beautiful and rare parts of our world. The film is nothing new. It tells us the facts that some of already know but the breathtaking visuals are something you would have never seen before. You will see a blitzkrieg attack by killer whales in the Arctic ice, the orcas pass under the ice in a perfectly synchronized swimming formation and whip their tail at the same time. There are episodes talking about climate change, animals through the changing seasons and more. This docuseries is as enlightening as it is beautiful to watch.
Duration: 9 episodes of 1 hour each
IMDb Rating: 8.9
Filming Locations: The North and South Poles
11. A Map For Saturday (2007)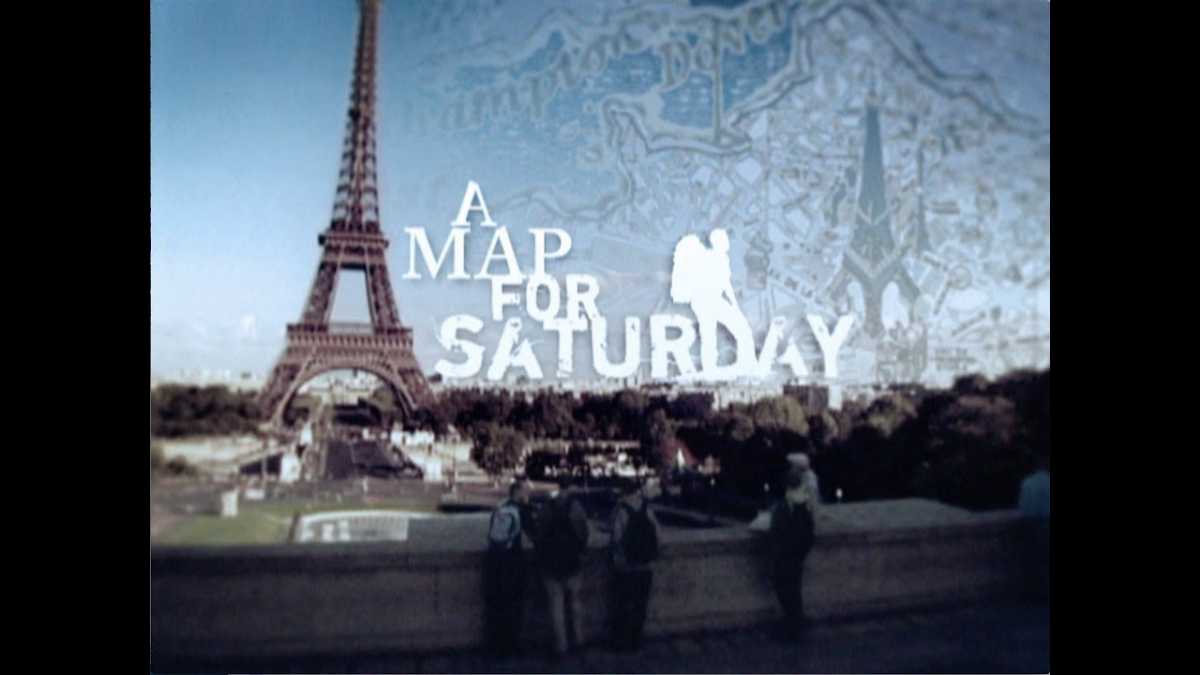 Synopsys:
The year was 2005. Brook Silva-Braga, a video producer, left his job at HBO in the New York - the city that never sleeps, to go on a backpacking trip across the globe. Brook was a one of a kind backpacker. As he had a background in video production, based on a travel experience he had planned to create a travel documentary. He focuses on the daily lives of locales. For instance, he came across people clearing debris just after a tsunami in
Thailand
and why people don't follow traffic lights in
Brazil
. The motto of the film: Every day feels like a Saturday when you're travelling.
Duration: 1 hour 30 minutes
IMDb Rating: 7.9
Filming Locations: Argentina, Australia, Brazil, USA, India, England, Spain, Thailand, Italy
12. Touching The Void (2003)
Synopsys:
Ever had one of those dreams in which you are falling off someplace endlessly? Horrifying, isn't it? Touching The Void is even more horrifying than one of those nightmares you had. Two 20 something Britishers, Joe Simpson, and Simon Yate were determined to ascent a challenging mountain Siula Grande, (
Peru
vian Andes). They were well trained and knew about what was in front of them. More than that, they were courageous and had a will to do what they were doing. Probably the reason why they opted for the "one push" method of climbing. One push refers to carrying all of your gear with you so that you don't have to make stoppages in between and you climb quickly with lighter weight. Unfortunately, it didn't work out. They faced snowstorms and blizzards so fierce that Simpson broke his leg. Breaking your leg in a mountain climbing activity is like calling death. Yet, somehow they survived to tell their adventurous tale.
Duration: 1 hour 46 minutes
IMDb Rating: 8.1
Filming Locations: Peru, France, Switzerland
13. Samsara (2011)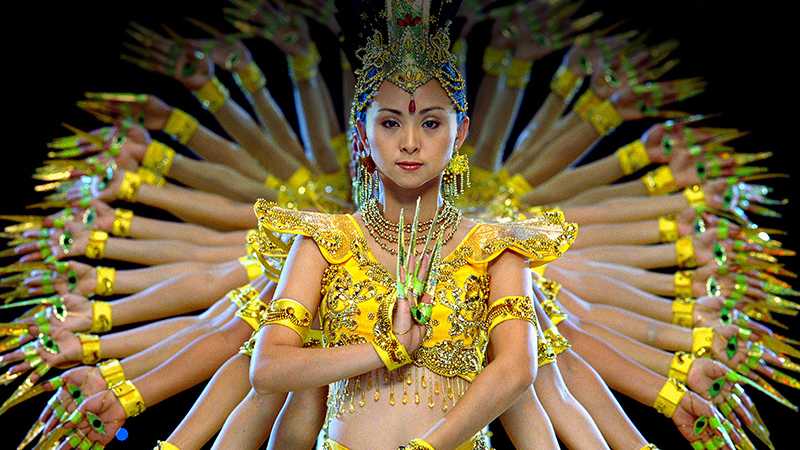 Synopsys:
Filmmakers Ron Fricke and Mark Magidson have worked on Baraka (1992), one of the best travel documentaries till date. They continue their brilliant work in Samsara. Just like Baraka, Samsara is a non-narrative film showing a sharp contrast between man and nature. Samsara is a Tibetan word which means "wheel of life," aka life, death, and rebirth. Filmed in 5 continents for over 5 years, this film will take you to another world, showing natural wonders across the globe.
Duration: 1 hour 42 minutes
IMDb Rating: 8.5
Filming Location: Over 25 countries in 5 continents
14. Riding Solo To The Top of The World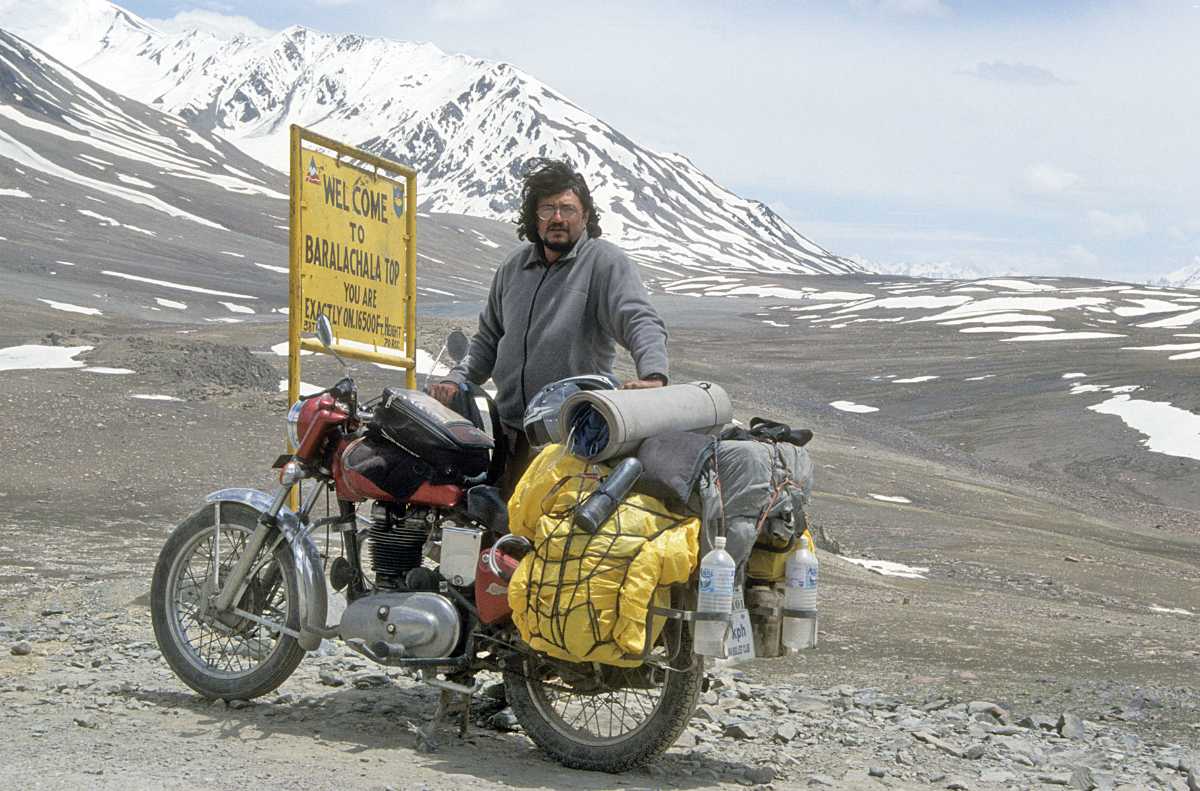 Synopsys:
Riding Solo follows Gaurav Jani's solo trip to Changthang Plateau in Ladakh, one of the remotest areas of the world, whose population consists only of nomads. Gaurav is a one-man crew, so he did have some technical disadvantage in shooting his film. The film came out to be spectacular. Gaurav starts his solo biking trip from Mumbai and goes on till the border of China.
Along
the way, he comes across breathtaking visuals and interesting people. His interaction with nomads, who are fascinated to have a visitor, shows him a different perspective on life. The film begins as an adventure but ends as a man seeking his soul within himself.
Duration: 1 hour 34 minutes
IMDb Rating: 8.2
Filming Location:  Leh, Ladakh, Jammu & Kashmir
15. The Edge Of Never
Synopsys:
Kye Peterson decides to challenge the same skiing mountain (Chamonix, France) that killed his father the legendary skier, Trevor Petersen, nine years ago. The film emphasizes a father-son relationship never seen before. Three generations of skier mentors come together to help Kye finish what his father started. This ripping adventurous film is based on a book by William A. Kerig.
Duration: 1 hour 43 minutes
IMDb Rating: 7.3
Filming Location: France, USA, Canada
16. Stephen Fry In America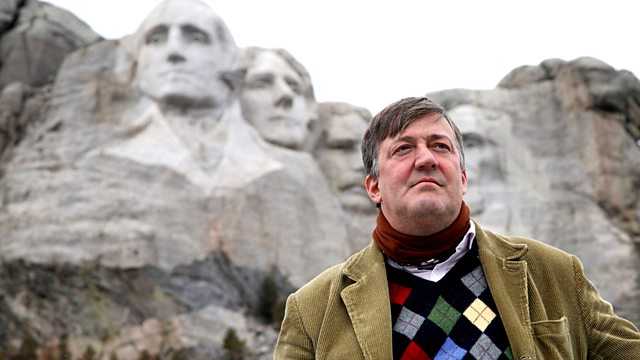 Synopsys:
This mini-series shows a vivid experience of Stephen Fry, a British comedian who travels across all 50 states of USA in a
London
taxi-cab. This is peculiar because Fry was nearly born an American, but because his father wanted to raise his kids in England, he preferred staying in London. It seems, after all, the USA was Fry's destiny. He meets all kinds of people ? from rich and famous to homeless ? on the way and has interesting conversations. The cab drives around with scenic beauty in the background. This series isn't an in-depth travelogue as some of the states are rushed due to time shortage.
Duration: 6 episodes of 1 hour each
IMDb Rating: 8.0
Filming Location: USA
17. Under An Arctic Sky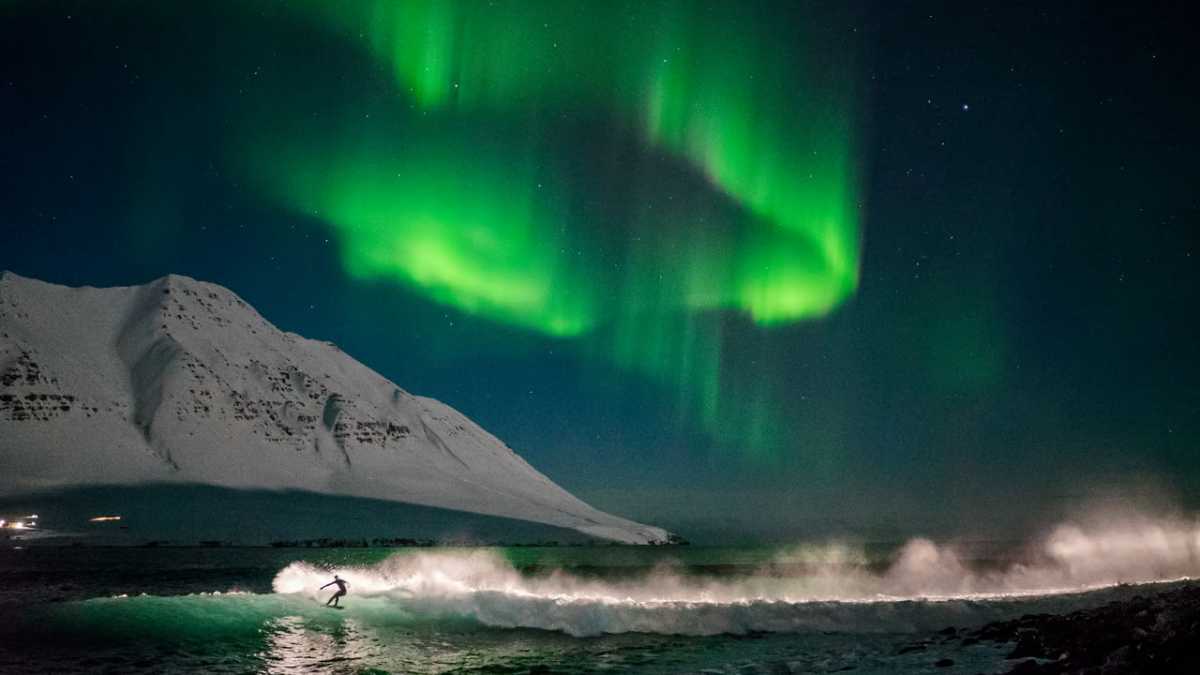 Synopsys: Under An Arctic Sky is a short documentary following six surfers who challenge the
Iceland
ic waves when winter is at its peak and a storm (worst in 25 years) is approaching. The phrase "greater the risk, greater the reward" works well with this film. Sure, the six surfers had the toughest time of their lives, but it was all worth it when they surfed on the west coast of Iceland with snow-capped mountains in the background and under the Nordic Lights after the sun went down after 3 PM. The film is timed perfectly because no one wants to watch a 2-hour film about surfing. People lose interest.
Duration: 39 minutes
IMDb Rating: 7.1
Filming Location: Iceland
18. Sacred Planet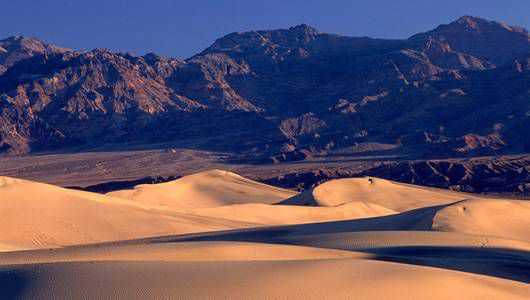 Synopsys: Sacred Planet shows the exotic and diverse landscapes of the world. The shots of white sand beaches of Newzeland, snow-capped mountains of Alaska, old forest growths of Britsh
Colombia
and more are proof enough. The documentary digs deep into wildlife. Scenes such as the one where bears are hunting for fishes and monkeys are jumping from one tree to another is really exciting. The film also compares the fast-paced cities with tranquil forests in a few scenes. 
Duration: 40 minutes
IMDb Rating: 6.2
Filming Location:  Mulu, Sarawak, Malaysia,  Namibia, Thailand, British Columbia, Southern Alaska
19. Jack Whitehall: Travels With My Father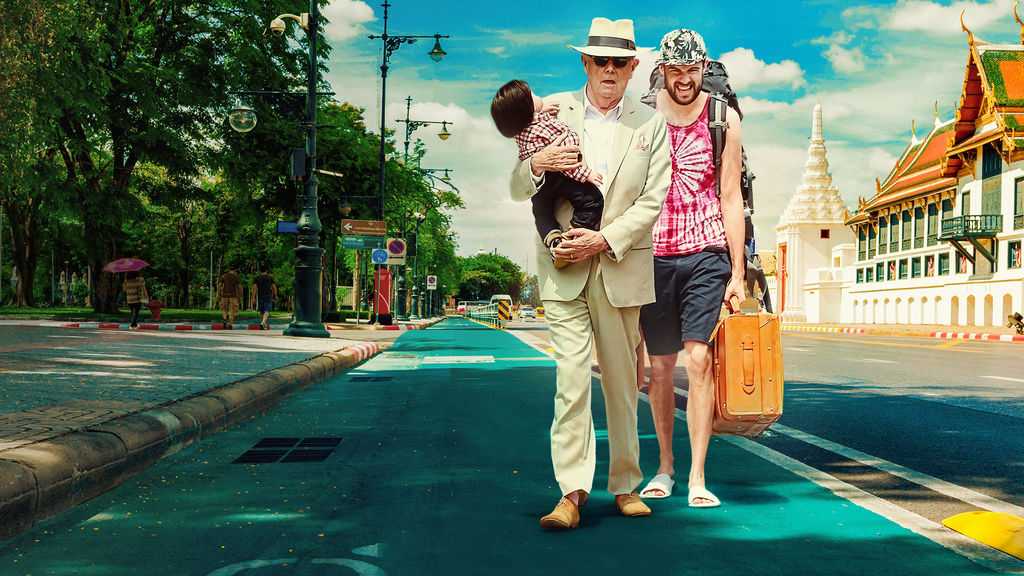 After starring in various sitcoms and stand- up circuit, Jack Whitehall has joined hands with his father in a new travel documentary series. Jack Whitehall: Travels With My Father is a combination of beautiful landscapes and sceneries with comic bows. If you are into silly humour and also love watching travel shows, you will find this show quite entertaining. Now, this Father - Son jodi has entered into the third season, there are some laughter and humour and few sentimental farewells which will touch your heart too.
IMDb rating: 7.7 / 10
Seasons: 3
Episodes: 11
20. Around the World in 80 Days
Synopsis: This one is one of the most thrilling and acclaimed travel films of all times that is based on the novel of the same name. Set in the nineteenth century, the story revolves around the 'eccentric inventor' - Phileas Fogg and how he plans on travelling the world in a total of 80 days to settle an outrageous wager. He is followed by his valet and a local robber whose street name is Passepartout. The entire film is an adrenaline-rushing, heartbeat pounding, trip to exotic locations around the world, along with our heroes. They travel extensively over sea, land and air to have the most exciting journey together. Besides, these heroes face extensive obstacles and go through elaborate adventures on the way. In addition to that, the film is also laced with lots of action and comedy.

Duration: 1 hour 59 minutes
IMDb Rating: 5.9 / 10
Filming Locations: USA
21. Sahara with Michael Palin
Synopsis: Sahara with Michael Palin is not a film but a mini BBC television series with four 60 minute episodes. The TV series explores the beautiful and exotic locales of the vast Sahara desert. First broadcast in 2002, the protagonist covers the geography of the Sahara in four parts of the series are - A Line in the Sand (covering Gibraltar to Morocco), Destination Timbuktu (Western Sahara and Mauritania), Absolute Desert (Mali and Niger), and Dire Straits (Algeria, Libya, Tunisia, Ceuta and back to Gibraltar). A book by the same name was published and released soon after the show came out. There was also a large coffee table book of still photographs from the journey called 'Inside Sahara' that was published.
Duration: 60 minutes * 4 episode
IMDb Rating: 8
Filming Locations: Sahara Desert
22. Antarctica: A Year on Ice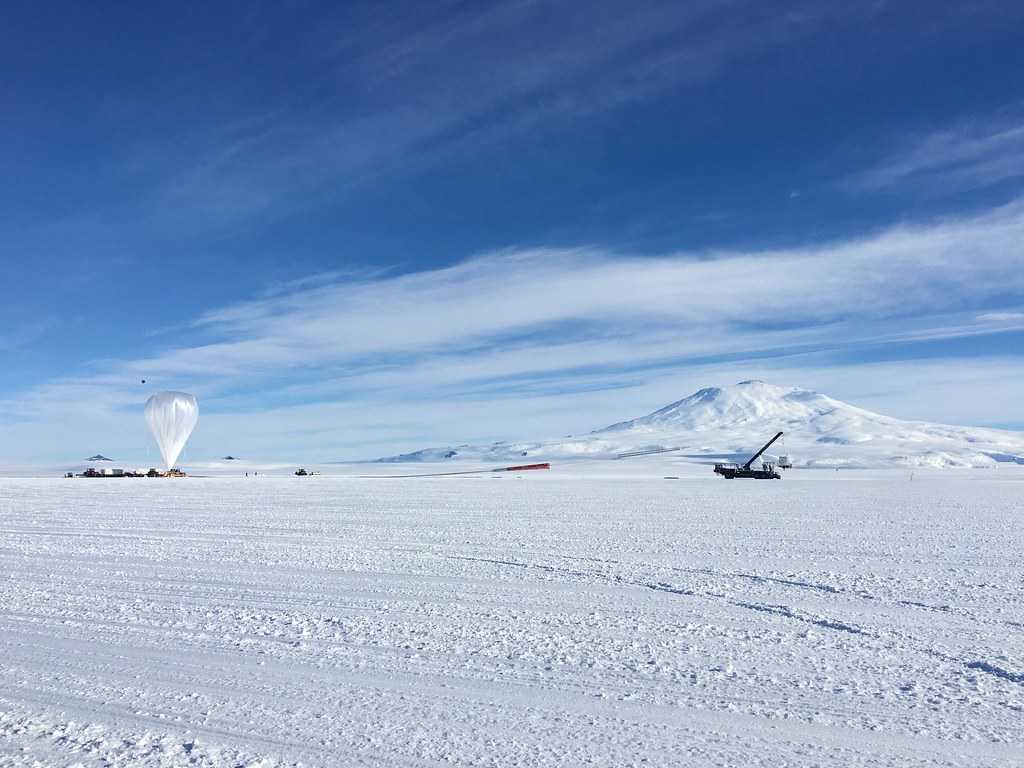 Synopsis: A visually startling and gorgeous chronicle in the unexplored land of Antarctica, Antarctica: A Year on Ice is a travel documentary and feature film that is essentially based on the Ross Island region of Antarctica that is home to two research bases- United States' McMurdo Station and New Zealand's Scott Base. The film focuses on the everyday workers and research station employees and revolves around the lifestyle and everyday routine of these workers. The film is shot over a period of a year- the 24 hours a day sunny summers and four months of complete blackout in winters. It is an extensive portrayal of how these people work so that the equipment keeps running and the scientists can continue working. The film uses camera techniques like time-lapses and motion techniques to bring out the jist.

Duration: 1 hour 31 minutes
IMDb Rating: 7.6
Filming Locations: Antarctica
23. K2: Siren of the Himalayas
Synopsis: K2: Siren of the Himalayas is a current American documentary film that came out in 2012. The film showcases the journey of a group of climbers atop the K2 peak in 2009. These hikers are hiking up the peak to celebrate the 100 years anniversary of the Duke of Abruzzi's landmark K2 expedition in 1909. Other than chronicling the journey of the climbing, the film plot also delves into the history of the mountain peak and even showcases the extensive geography of the Karakoram mountain ranges. As the film progresses, you can experience the thrill and excitement along with the climbers and awe at how they face and overcome challenges that they face on the way.
Duration: 1 hour 15 minutes
IMDb Rating: 7.2
Filming Locations: Pakistan
24. The Maidentrip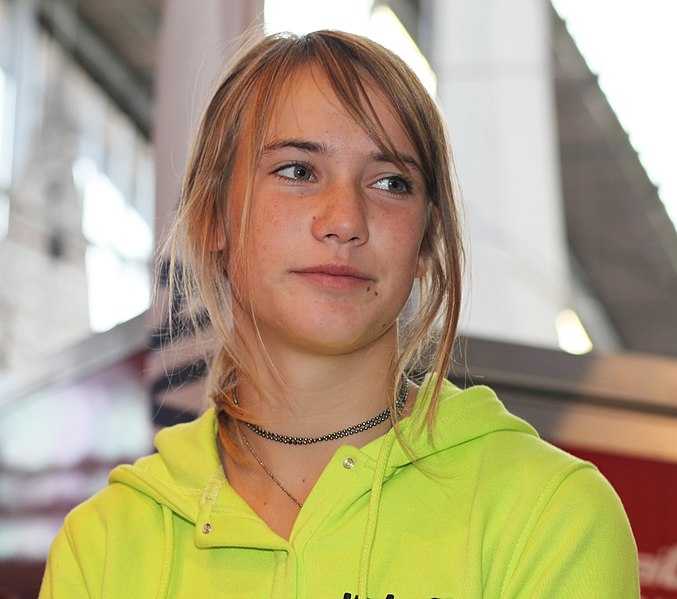 Synopsis: The Maidentrip is a gorgeous travel documentary featuring the adventures of a 16-year-old girl who sets out to travel the world solo. Laura Dekker - the protagonist- set sail in January of 2012 and achieves the incredible title of being the youngest person ever to sail around the world solo. But the film is not just about the hurdles, struggles and obstacles that Laura Dekker had to face in the course of the journey. It very beautifully captures the process of her growing up from a young girl to a determined and mature woman. The trip lasts for a duration of 17 months and mostly features shot that are handheld and shot by Laura herself on the journey.
Duration: 1 hour 22 minutes
IMDb Rating: 7.5
This list of best travel documentaries is sure to evoke a wanderlust in you. This weekend, ditch the usual sitcoms or drama series you binge on and watch these fresh, different and beautiful films.