One doesn't need a reason to travel. However, culture plays a vital role in deciding whether to visit or skip a country on an expedition. This is because elements including everything from authentic food and age-old traditions to beautiful architecture and nightlife make up the culture of a place. And an appealing culture will eventually compel you to travel and experience it for yourself. This subset of tourism is known as Cultural Tourism. So here are the eight best destinations in the world for the culture chasers.
1. Italy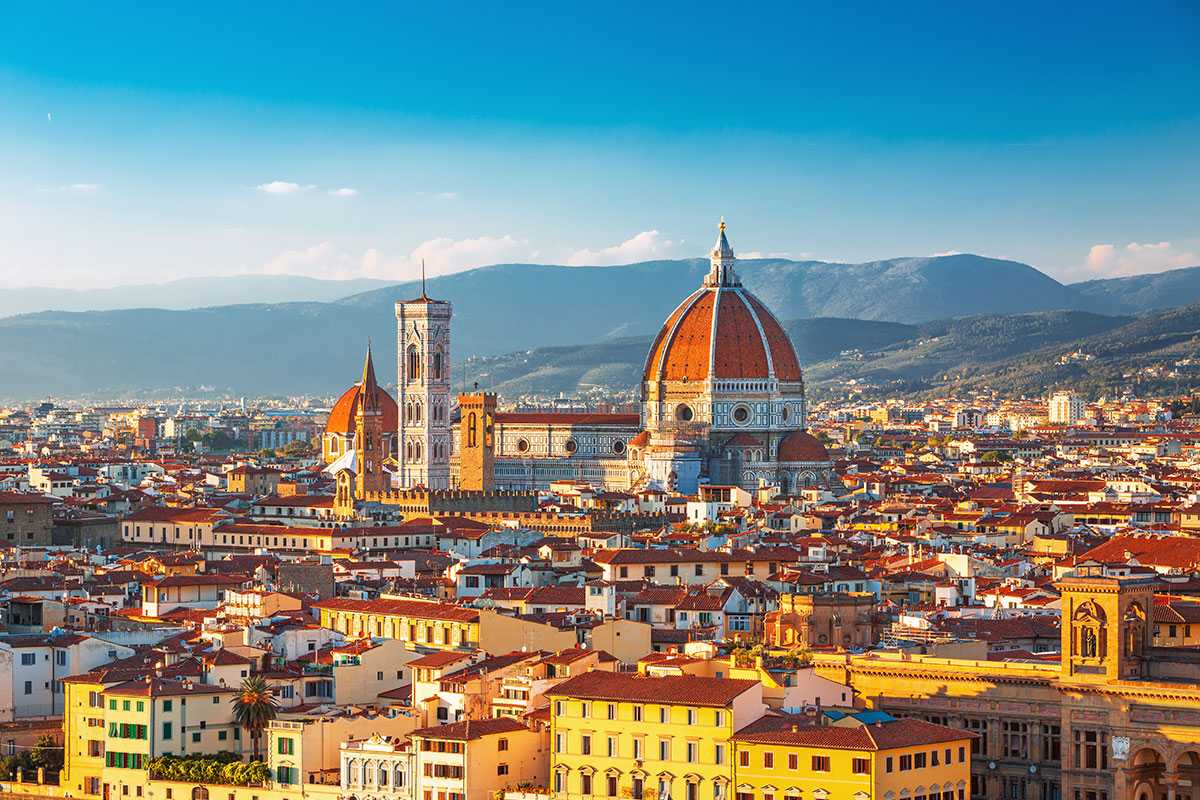 Italy brims with popular attractions, all having a significant link with its culture. The Colosseum in the capital city of Rome, the Sistine Chapel in the Vatican, gondola boats and maze canals in Venice, the plethora of stunning cathedrals in Florence, the attractive Basilica di San Francesco in Assisi, the Leaning Tower of Pisa, the list is endless. Learning about the rich heritage of this popular culture destination is thoroughly enjoyable.
Moreover, the diverse array of settings such as the Mediterranean beach resorts on the Amalfi Coast, and country roads and remote shores of Sardinia and Sicily add to the country's cultural charm. When it comes to food, Italian cuisine is world-famous, with pizza and pasta being sold in every corner of the world.
2. India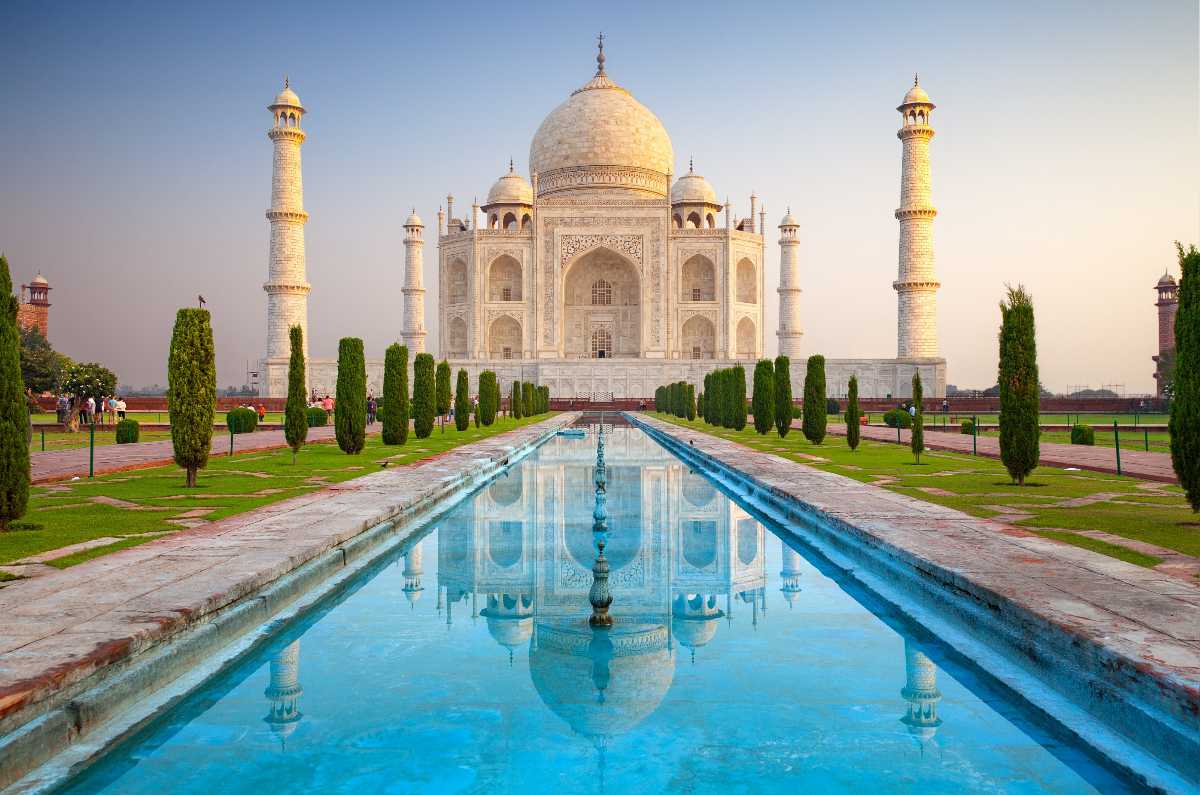 With 29 states and each state having its own unique culture, Indian culture is often labelled as a collection of cultures spread across the Indian subcontinent. India's culture is several millennia old and has a rich history. The country's diverse cultures are a combination of religion, cuisines, dance, music, films, art, philosophy and much more – each unique to its state. Rajasthan, Tamil Nadu, Uttar Pradesh, and Uttaranchal are among the best states when it comes to showcasing culture. These are the areas where you will come across magnificent forts and palaces, ancient temples, heritage monuments, Himalayan mountain ranges called God's adobe, and more.
It is incredible to see how diverse cultures in India still manage to live unitedly. Similarly, each state has its distinctive language, dish, dressing, folk songs, dances, and even films (apart from mainstream Bollywood). Cultural tourism in India is a major driving force, attracting millions of tourists every year and is said to grow in the coming years.
3. Vietnam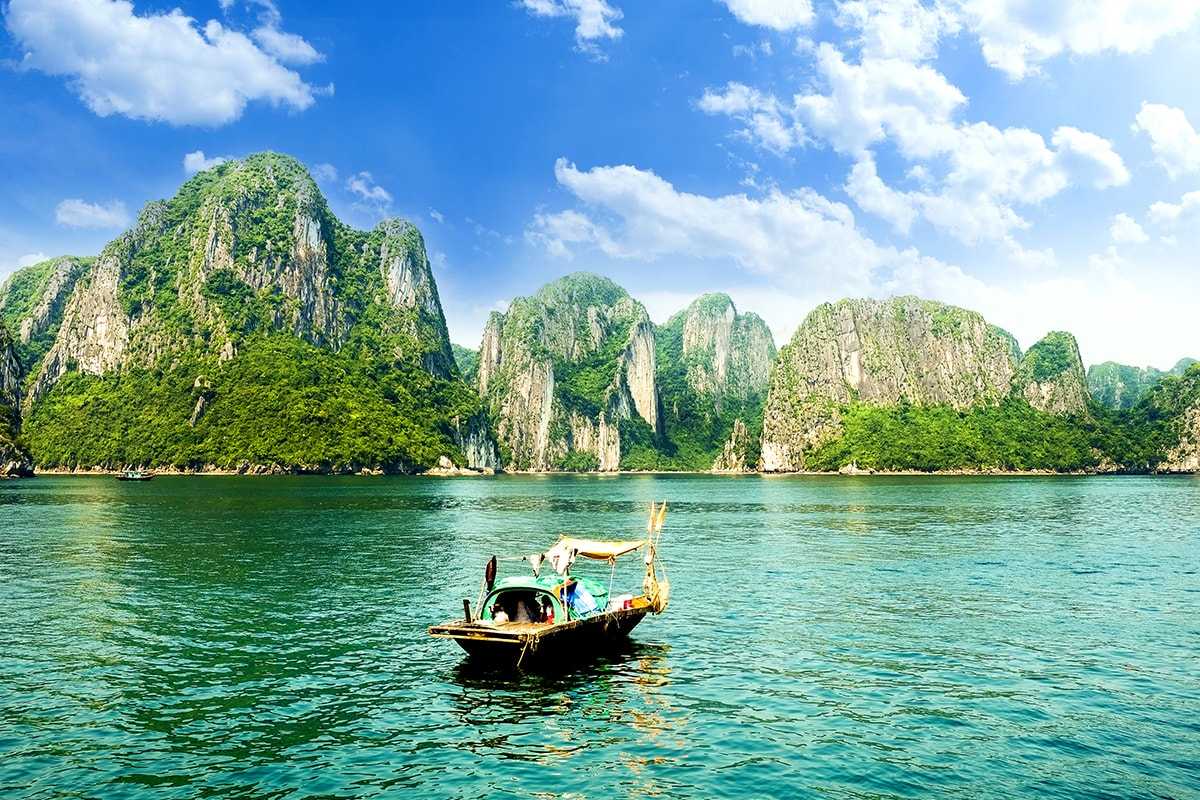 Vietnam is an underdog when it comes to culture. Not many outside the country are aware of its beautiful culture. One of the oldest in the world, Vietnamese culture is mostly influenced by Chinese culture but has a unique identity of its own. The vibrancy of Vietnam's culture is visible in people's clothing. Áo Giao lĩnh and the Áo Tứ Thân are traditional costumes worn by the local population. The first one is a collared robe worn by men. The latter is a dress with four parts worn by women.
Vietnam's food is another reason to visit the country's alluring culture. Rice is a staple dish here, usually paired with fish or gravy. Also, noodles and noodle soups are appreciated by the locals. The country is developing and lacks technology and infrastructure, but there's all forms of natural beauty – hills, pristine lakes, landscapes, wildlife – as far as your eyes can see. It is only now that people have started travelling to Vietnam for tourism instead of business.
4. Japan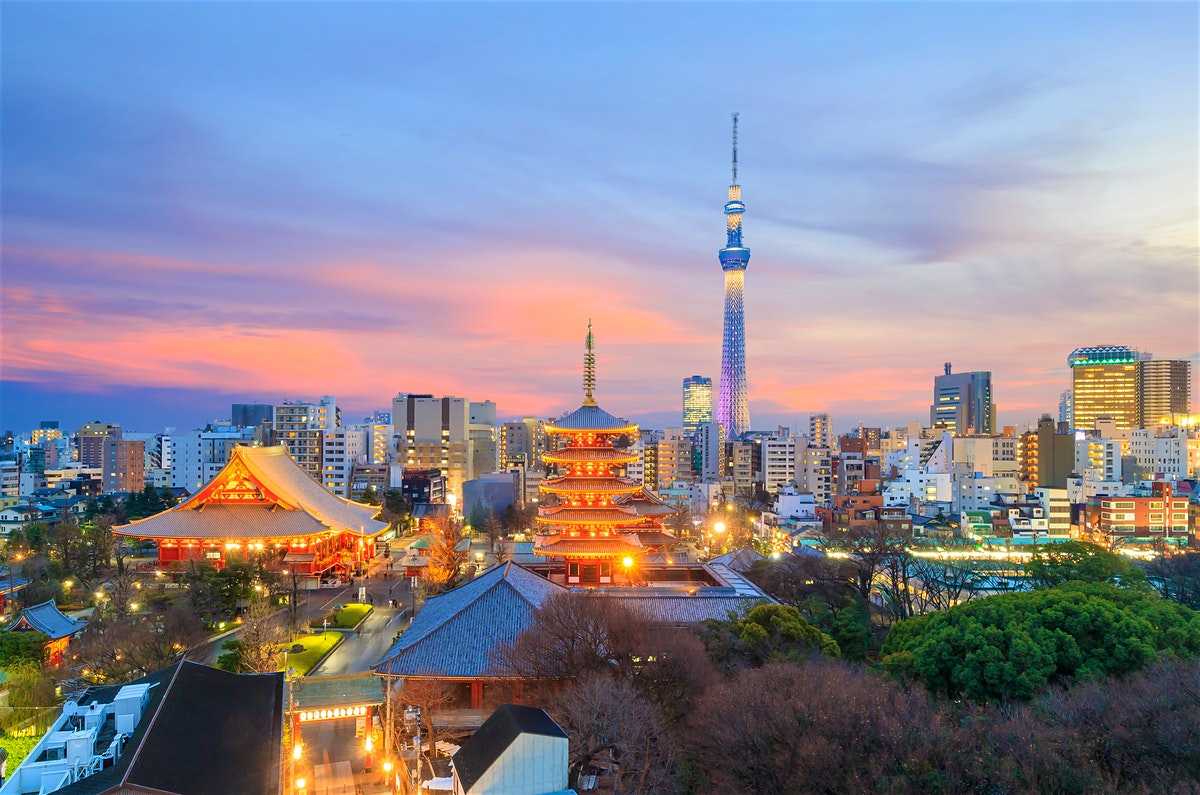 The culture of Japan is fascinating and multifaceted. It is deeply traditional on the one hand and also in a continual state of reflux on the other, with technology, fashion and fads changing every once in a while. If you are looking for culture, unlike any other, Japan is the place to be. The country has a diverse population with hard-working and friendly people. You will learn discipline and demystify the social conventions, from eating with a chopstick and bowing while greeting while exploring the rich Cultural Tourism of Japan.
Japan is also a food lover's paradise, with mouthwatering dishes such as sushi and ramen and traditional drinks such as sake and green tea, the land of the rising sun has something for every palate. How can I mention Japan and not talk about manga (comic books) and anime (animated films and tv shows), two global phenomenons that originated in Japan. All the things that I have mentioned here are still only touching the surface of Japan's evergrowing culture. Visit the country to get up close and personal and experience it on your own.  
5. Spain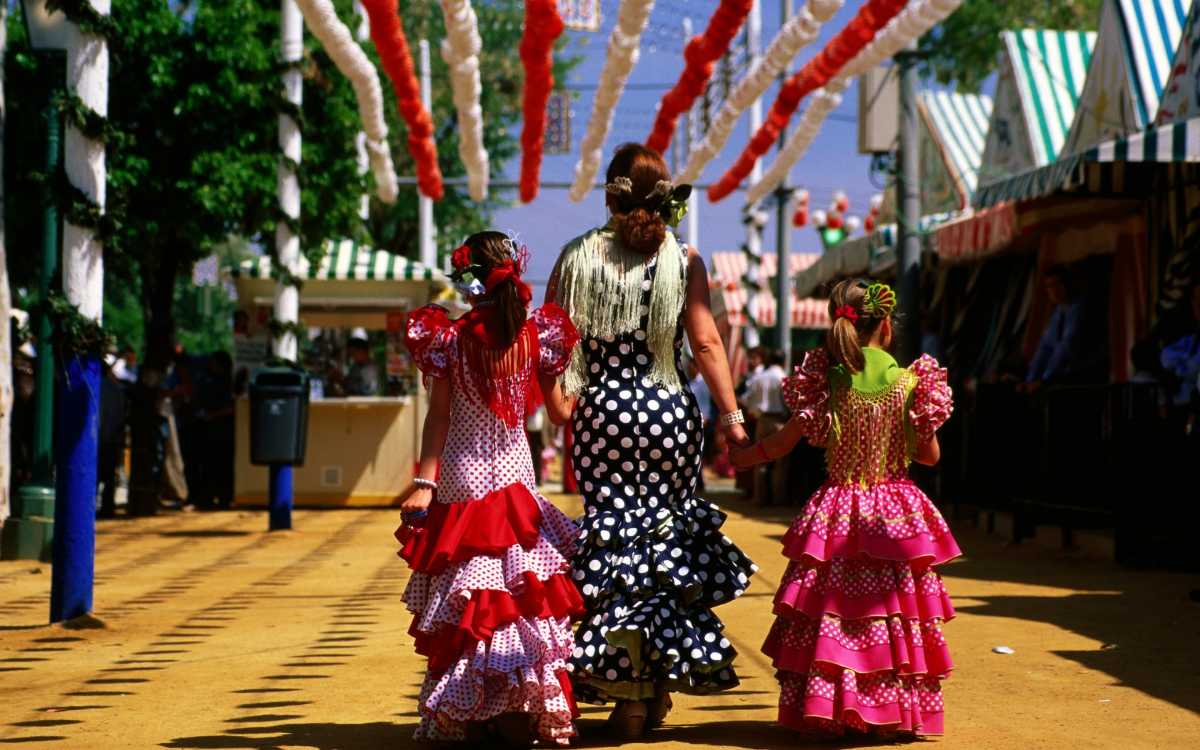 Spain's culture is as lively as you can imagine it to be. A distinctive culture compared to other countries of Europe, visit Spain for its red sangria, football fandom, and raucous festivals. The country is an immensely popular tourist destination. Spain has a rich history, a timeline that involves once being ruled by the Romans, then the Visigoths and eventually the Moors of North Africa. The country later went on to colonise America, the most powerful of them all. These drastic historical shifts have had a profound impact on its culture in modern times.
Spaniards believe in maintaining healthy family relations and also working hard at the same time. Thus, the tradition of La Siesta followed by them wherein they take breaks during their working hours to go home and have lunch with their family. There are several festivals part of Spain's culture that you would love to join. Bull running in Pamplona is held during the San Fermin Festival every July. La Tomatina, which is scheduled on 28 August 2019 in Valencia involves throwing squashed tomatoes at each other purely for fun. Looking for such adventures? Head over to Spain this year to experience a fun-filled culture.
6. France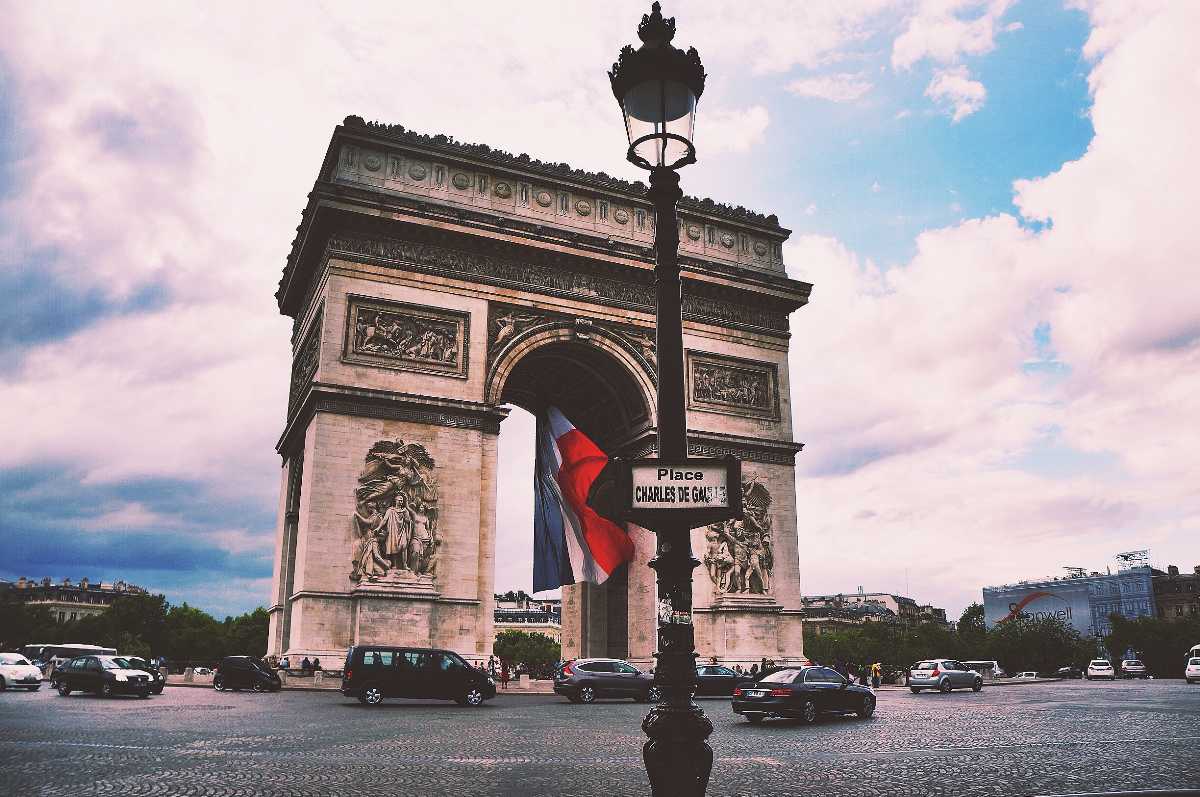 Most people understand France's culture as a centre of fashion, art, and architecture, but it is much more than that. It is interesting to know that the word "culture" actually is derived from France. French culture is sophisticated. They give very high importance to values and traditions, especially equality. The culture is open-minded towards love, race, and sex.
Wine and food are central to life in the French cultural tourism. People of France also believe in dressing fashionably and professionally. Brands like Chanel, Louis Vuitton, Hermes, and Dior have their origins in the country. Art stands in high regard in the country and can be seen everywhere, from streets to museums, with The Louvre Museum in Paris being a part of the world's largest museums.
7. Canada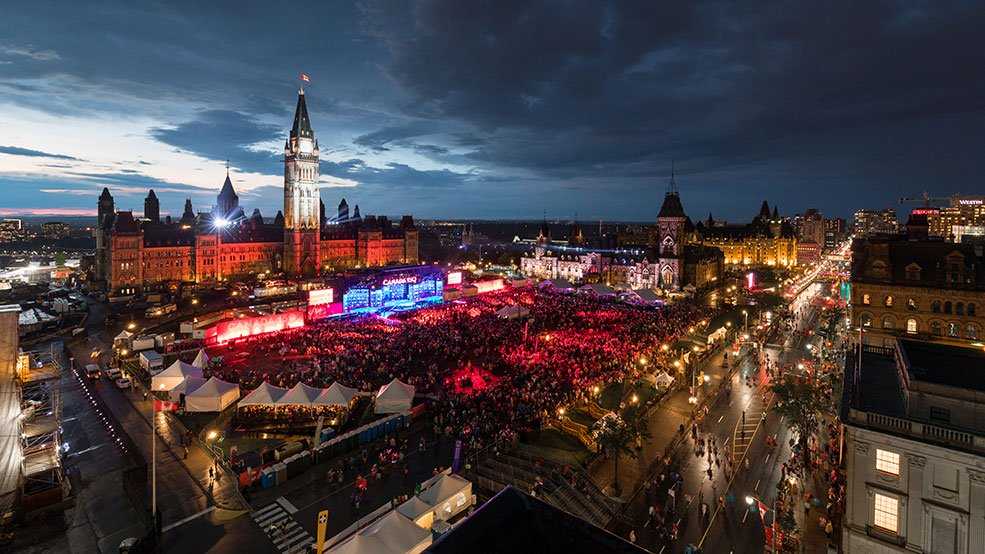 Broadly, Canadian culture is a mix of American, French and British, culture. The big difference between Canada's culture and others is that Canadians are welcoming, polite and very friendly. They believe in hospitality and will make you feel at home when you visit them. This is mainly due to its vast diversity of people. Canada is home to large minorities of the world which make up a significant proportion of the population.
Canada boasts a series of artists, especially performance arts with hundreds of theatres and centres scattered throughout the land of the free. There are notable performance festivals such as the Shaw Festival and Stratford Shakespeare Festival, which literature lovers would enjoy. Looking forward to indulging in friendly conversations with the locals? Canada is your cultural destination to choose from.
8. China
World's most populous country and one of the fastest-growing economies, China is an ancient civilization settled by the fertile basins of the Yellow River in East Asia. The subcontinent has been inhabited by man for more than 2,50,000 years now and has seen many dynasties, monarchs, religious and social reforms over this period. Much conceivable is the fact the country is equally rich in culture and traditions. The teaching of Confucius has been greatly impressed upon the literature, art and culture of the country.
China is a beautiful compilation of adventurous terrains and profound traditions. From mountain ranges to fertile plains to tropical monsoon forests and desert-like arid regions, China is topographical diverse providing opportunities to experience all the facets of geography in one nation.  Backed by Confucianism and Buddhism, the cultural niche is one of resilience and ethics and historical buildings like The Great Wall of China, Forbidden City, The Bund, many palaces and fortresses now serve as the archives of prosperous olden days of the nation.
9. Turkey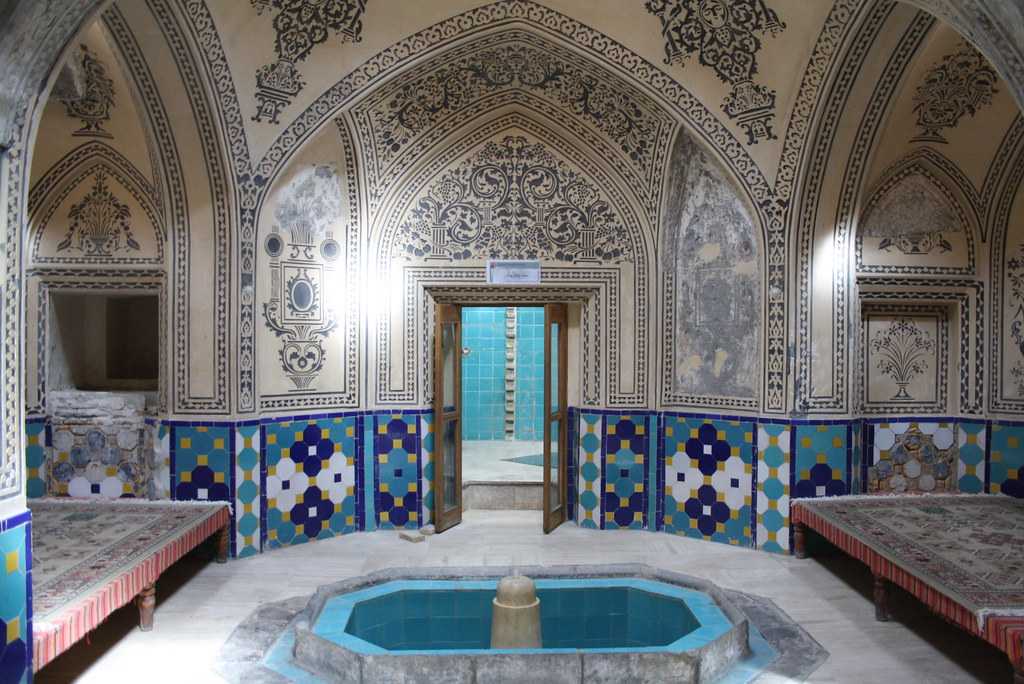 Turkey is a transcontinental country merging the ends of the east and the west. Its culture is an amazing amalgamation of the traditions of oriental roots and occidental influences. Istanbul, the largest city of the country, is where this blend can be observed more explicitly. Surrounded by many water bodies like the Black Sea, the Mediterranean Sea and the Aegean Sea sustains the diverse life constituting Greek, Iranian, Kurd and Turkish legacies. 
The country is extraneously beautified with exceptional architectural masterpieces like The Blue Mosque, Hagia Sophia Mosque, Galata Tower, Basilica Cistern and Dolmabahçe Palace. Due to its vast coastline, the country has many exotic, turquoise beaches like Cleopatra Beach, Iztuzu, Butterfly Valley, Kabak Beach, Gelemis Cilari Beach and so much more. Turkey also has mountain ranges including peaks of Mount Nemrut. Famous for its white terraces, Turkey presents another picturesque view. Palatial mausoleums, grand bazaars and museums just add up to the beauty of visiting the country.
10. Austria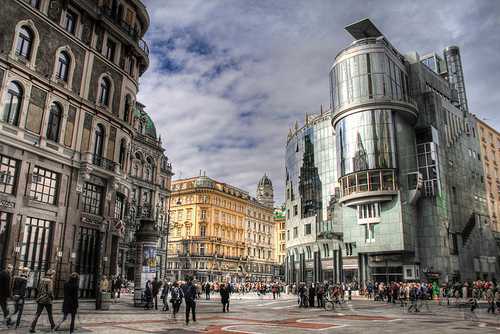 Landlocked by its neighbouring countries, Austria is located at the heart of Europe, that is in central Europe. With its striking beautiful mountain ranges, Austria is said to be one of the most romantic places in the world. On large, it is famous for its castles, palaces, and other historically significant monuments. The capital city of Vienna is considered to be one of the richest cities in terms of culture and music and is called the "city of music".
Austria is rich in scenic beauty be it high sere white peaks of the Alps or subliminal beachside. Both offering adventurous activities like skiing and water activities respectively. Treasuring the charisma of the bygone era are the magnificent castles and palaces here. The Hofburg, Belvedere Palace, Schönburnn Palace, The Hofburg, Belvedere Palace, Schönbrunn Palace, Mirabell palace and Albertina are to name a few. Beautiful cafes, opera houses, art and music galleries have become the identity markers of the birthplace of Mozart, Austria calls for nature lovers and artful brains to experience the bounty of nature and unsurpassed artistic culture of the country. 
11. USA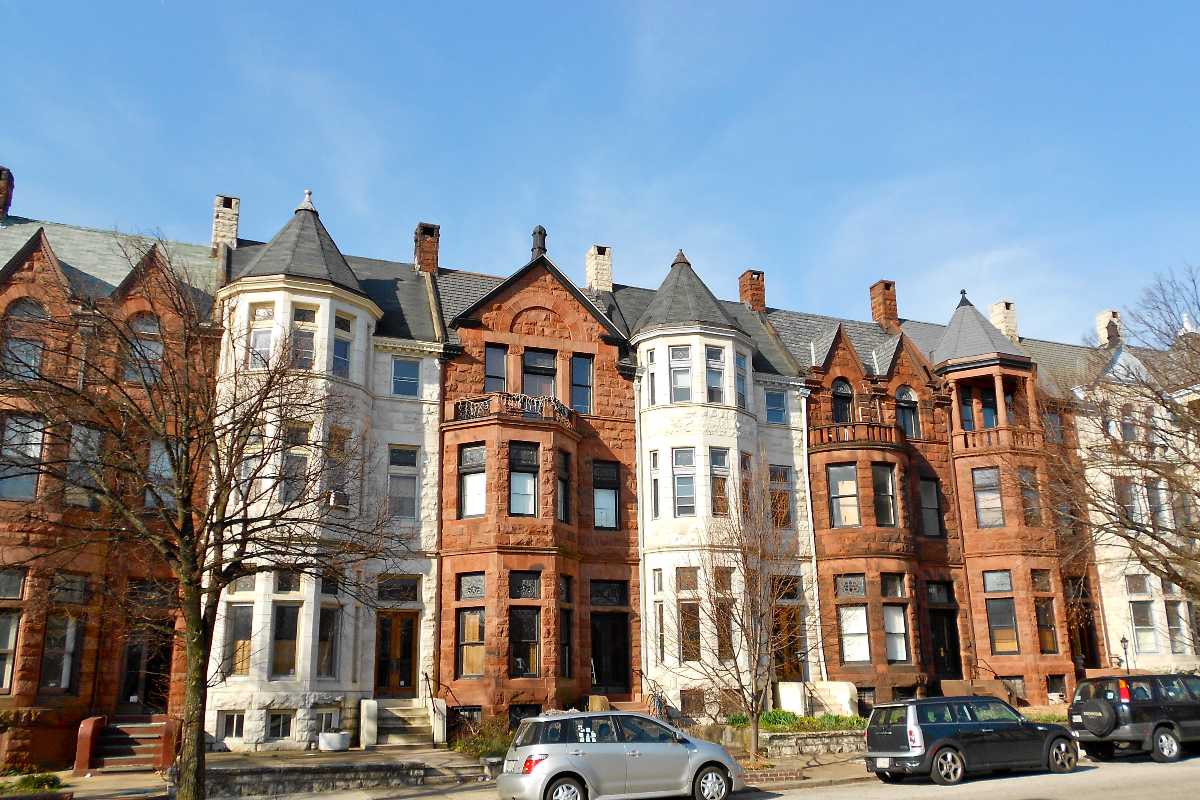 United States of America is a country constituting 50 states each having a distinct culture. Known for its highly developed infrastructure and technological advancements, the USA is surely one of the superpowers of the world. The country is not too old, hence its cultural and social transformation is traceable. It is famous for its pristine buildings, skyscrapers, museums, amusement parks and art galleries. Much is the nation known for the Statue of Liberty standing on Liberty Island in New York City. 
It attracts movie buffs because of Hollywood in San Francisco.  The city of Las Vegas is well known for the showgirls, casinos and amazing nightlife with streets glistening with lights and performing artists showcasing their prodigious talents.  The state of Miami attracts beach lovers and people who love boardwalks. Some of the must-visit places of the country are Washington National Cathedral, Dolby Theatres, Iolani Palace, Disneyworld Park, Central Park, Manhattan, Grand Canyon National Park, Coronado Beach and so much more.
12. UAE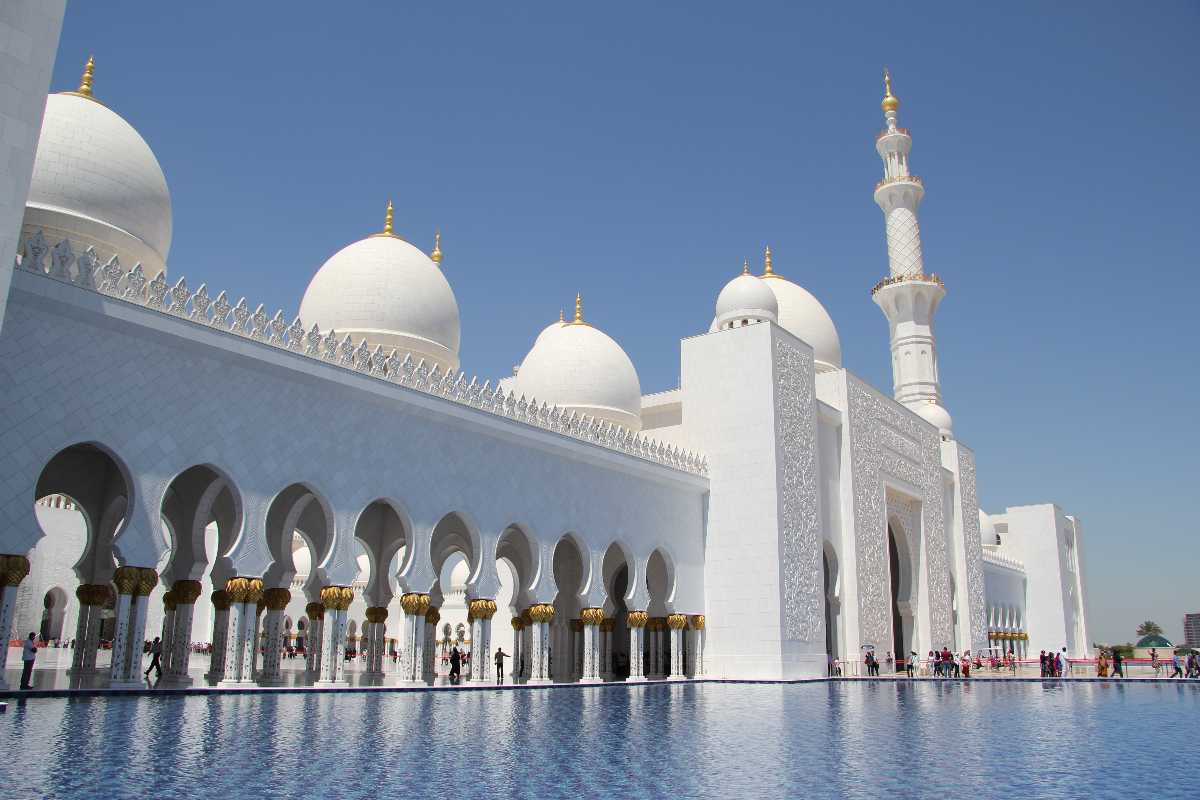 United Arab Emirates is a sovereign constitutional monarchy consisting of seven emirates, Abu Dhabi is the capital. It is one of the wealthiest and developed nations in the world. The land is said to be inhabited by man for a long time and thus the chronological history of the country is complex and rich. Islam is the national religion of the nation, many wondrous mosques have been built in different cities along with buzzing nightlife and over the top shopping complexes and appealing man-made islands.
Each of the seven emirates has its specifications and architectural wonders. In Abu Dhabi, one cannot miss out on Sheikh Zayed Mosque, Saadiyat Island, Al Reem Island, Al Bahr Tower and Ferrari World. Similarly in Dubai, spots like Burj Khalifa, Palm Jumeirah, Dubai Creek and The Dubai Fountain attract massive tourism. Other major attractions include Emirates Palace, Khor Fakkan Beach, Wild Wadi Waterpark, Naif Souq and Etihad Museum
13. Brazil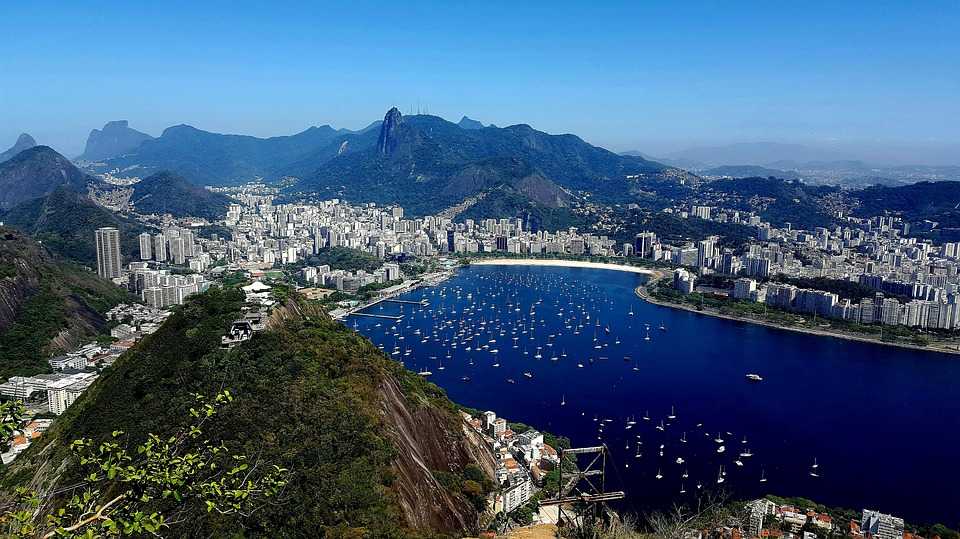 The largest country in South America, Brazil is the most multicultural and ethnically diverse country. Brazil is the land where several ecological niches exist in harmony. Being bounded by the Atlantic Ocean, Brazil has a vast coastline surfacing many vivacious beaches. Due to the Amazon River Basin, the country has vast tropical forests and homes many plants and animal species. Being a tropical paradise and culturally rich, Brazil attracts millions of tourists every year.
Known for its beaches, colonial architecture, awe-striking museums and absolutely fantastic carnivals, Brazil is a perfect example of living in charming existence. Some of the best tourists' spots are Sugar Loaf in Rio De Janeiro, Cristo Redentor, Carnival, Iguaça Falls, Amazon Rainforests, Brasilica's Modernist Architecture, Salvador's Pelourinho and Ouro Preto.
14. Singapore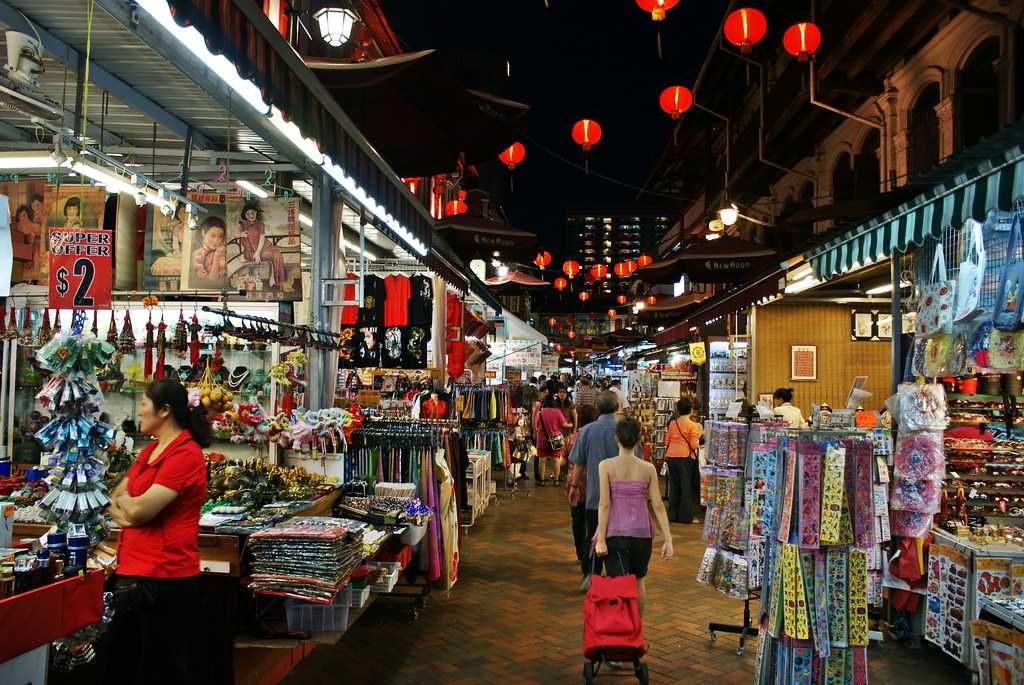 Singapore is an island country located in Southeast Asia. Singapore is known for its clean streets and modern tall buildings. A melting pot of various cultures, Singapore is as renowned for its heritage richness as it is for its quintessential modern architecture.  Buddhism and Hinduism have greatly influenced the religious tradition of Singapore, thus has captivating shrines and temples dedicated to Buddha and Hindu deities. Equally so it has magnanimous churches and cathedrals too, signifying the Christian influence here. 
Some of the must-visits in Singapore are Gardens by the Bay, Sentosa, Merlion, Singapore Flyer, Marian Bay, Sri Mariamman Temple, Buddha's tooth relic temple and much more.
15. Thailand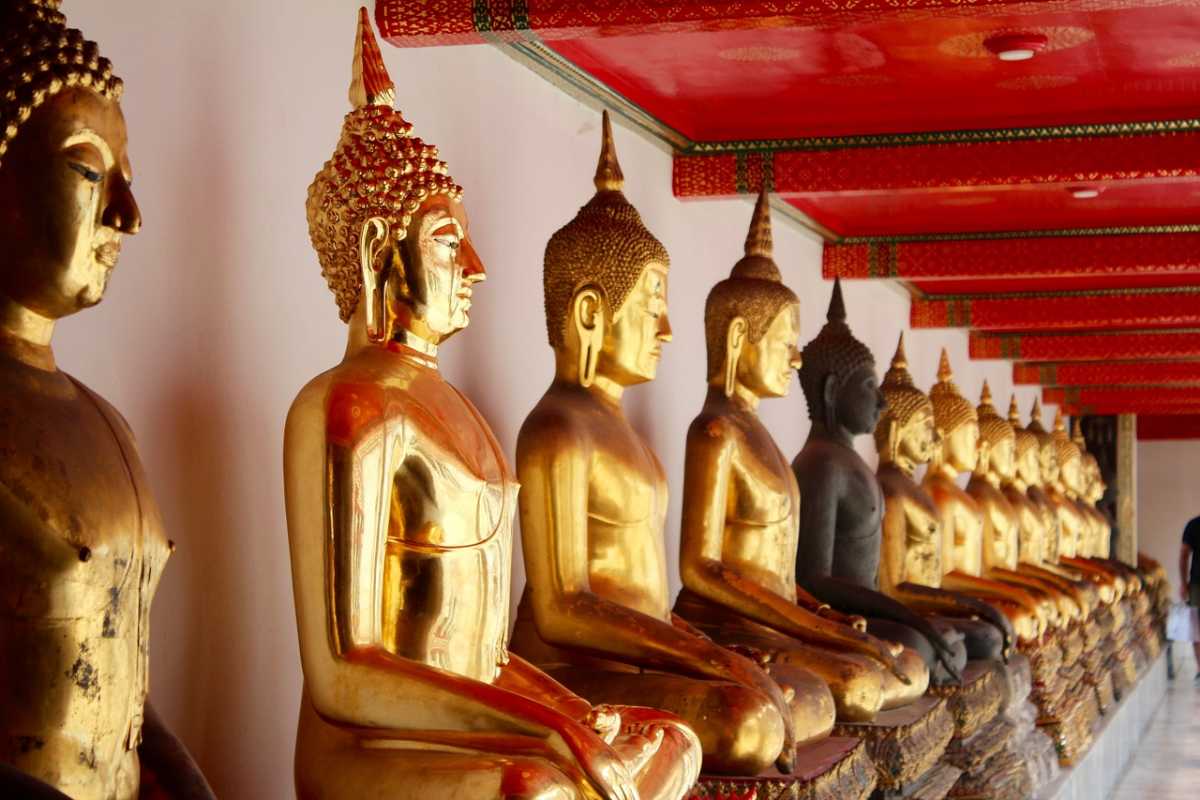 Thailand, formerly known as Siam, is a Southeast Asian country imbibing Indochinese culture and traditions. Being one of the fastest-growing economies in the world, Thailand offers jazzing cityscapes in its ultramodern capital city of Bangkok. Balancing the imperials of modernization with spiritual and religious praxis, Thailand has numerous shrines devoted to Lord Buddha. These iconic temples attract major tourism. Thai food has created much of a buzz in the world and many are drawn to it. 
Famous for its spa massages, beaches, Buddhist shrines and nightlife, Thailand is truly a slice of heaven. Starting from opulent palaces and shrines like The Grand Palace, Temple of Emerald Buddha, Wat Arun Ratchavararam, Wat Phra Thai Doi Suthep and Bang Pa In Royal Palace to snorkelling beaches like Karon Bewch, Phra Nang cave Beach, Ko Samet Beach,  Ao Nang Beach, Kata Noi Beach and Mae Ram Phueng Beach, makes Thailand an exotic holiday destination. 
16. Israel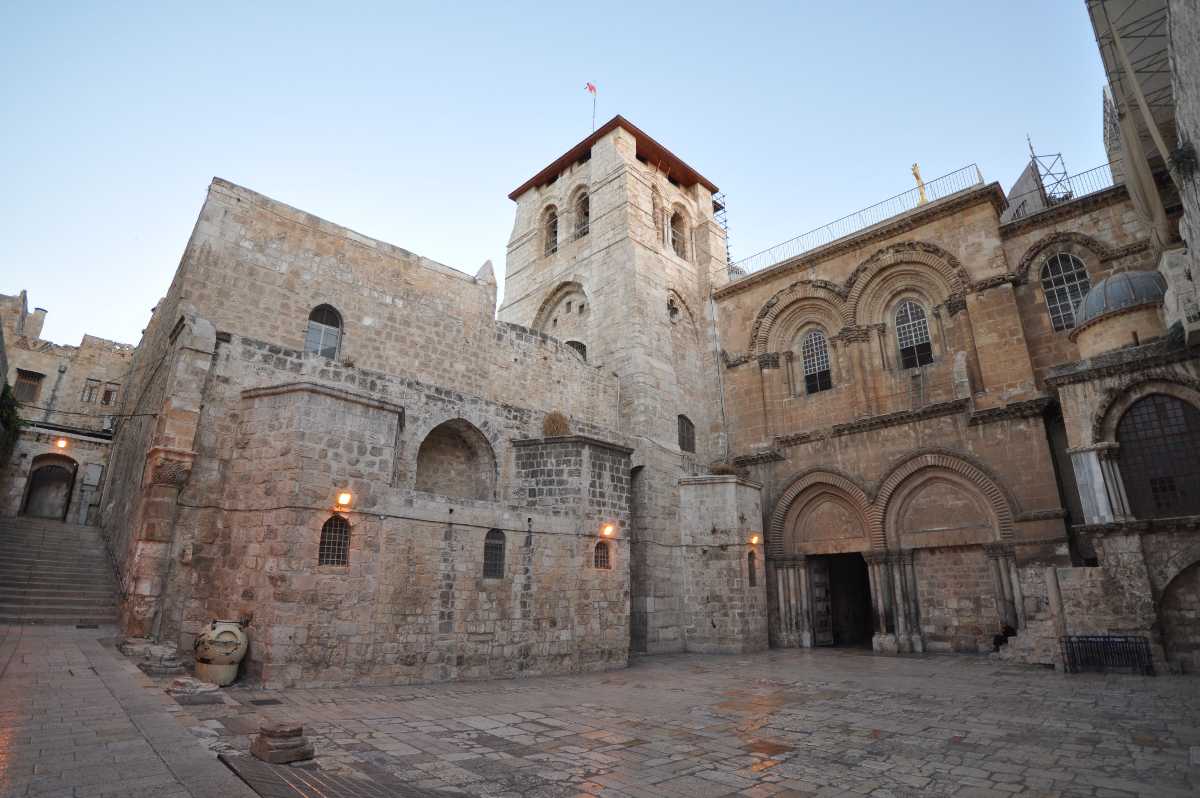 Deemed as the holy land, Israeli civilization dates back to the time when Jesus of Nazareth roamed in the arid mountains of the country. Israeli culture and history are greatly impacted by the religious groups thriving in the nation namely- the Hews, Muslims and Christians. Having been the site of origination of two of the most expounded religions of the world, Israel is famous for its enigmatic archaeological sites. Being a middle eastern country purported by the Mediterranean Sea, Israel has some of the world's most alluring coastline and gorgeous beaches.
The cities of Jerusalem and Nazareth have become the centres of Christian pilgrimage as both these cities are directly related to the Jesus Movement. Places like the Old City, Church of the Holy Sepulchre, Temple Mount and Via Dolorosa and Stations of the Cross draw millions of pilgrims to Jerusalem every year. Apart from the sites of religious importance, Israel has picturesque seaside namely Aviv Beach, Ha Bonim Beach, Akhziv Beach, Eliat's Coral Beach, Reshon Le Tsiyon Beach and many more. 
17. United Kingdom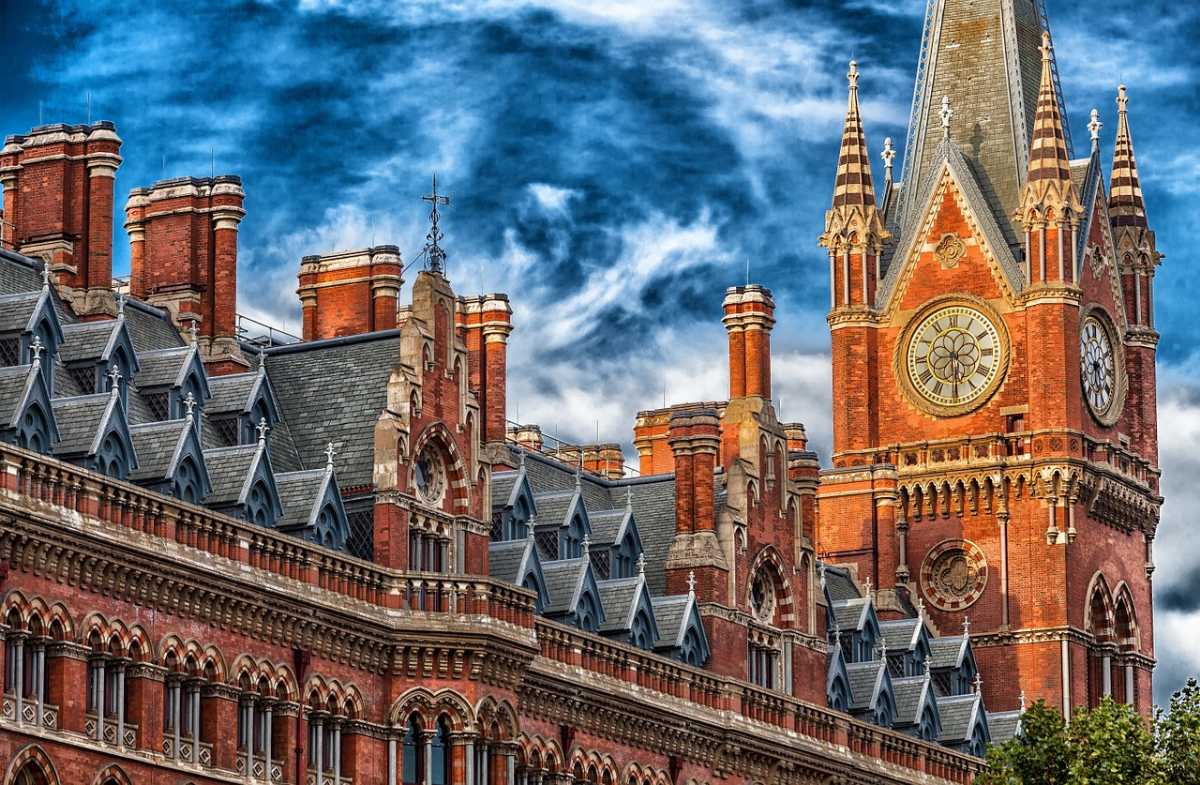 Comprising four countries namely- England, Wales, Scotland and Northern Ireland, the United Kingdom is a globally influential focus point of commerce and culture. The legacy of the UK is centuries old and is propelled by the Royal family. The blandishment of classical time can still be experienced in the venerable universities at Oxford and Cambridge. There are numerous palaces, fortresses and museums fortifying the history and magic of olden times. 
Carrying the hue of the past and advancements of modern times, cities like London, Edinburgh and Bathhouse many palaces like Buckingham Palace, Holyrood Palace and Charlottenburg Palace. In like manner, many pristine museums like the Museum of London, the British Museum, Museum of Edinburgh and The Roman Baths will take you back in time. 
Cultural Tourism is trending and culture makes up who we are. So which culture will you chase in 2019?