Lazy summer afternoons, temperatures lingering with ice-teas and lemon sodas and idle holidays almost asking you to step out into a vacation. Sounds June enough? Let's try another version, with 30 places to visit in June in India- its temperature, season, dates and holidays. Pick the one for you, for a June that says 'GET.SET.PACK AND HOLIDIFY'.
Here is a list of 30 best places to visit in June in India:
1. Manali, Himachal Pradesh
Manali is a year-round magnet for tourists, with a spectacular view of the Pir Panjal and Dhauladhar ranges, and the Bear River flowing through the town. It beacons all kind of tourists here; the backpackers come here to hang out in the hippy villages, adventure tourists come for enjoying the adventure sports, and the honeymoon couples and families for the cool mountain air. It is also a great spot for unwinding before continuing the ardours journey into the mountains, as it is the jumping-off point for Ladakh, Spiti and Lahaul.
Manali Travel Guide  Book Your Trip
2. Gangtok, Sikkim
One of the most visited destinations in India, Gangtok is a beautiful and serene town housing a great number of Buddhist monasteries. It swarms with tourists in the month of June because of the pleasant weather. The mighty Kanchenjunga serves some of the most mesmerising views during the sunset and sunrise. What makes Gangtok more alluring is the blend of varied cultures and religions. It is the perfect destination for a relaxing vacation on the nature trails.
Gangtok Travel Guide  Book Your Trip
3. Coorg, Karnataka
Gifted with emerald landscapes and acres of plantations, Coorg is nestled amid the ageless hills and is a major centre for coffee and spice plantation. This is one of the most preferred tourist destinations in the South. The uneven and cool terrain makes it a great spot for trekking and bird watching. Visiting Coorg is rejuvenation guaranteed! Innumerous waterfalls make June one of the best time to visit this place.
4. Dalhousie, Himachal Pradesh
Yet another hill station established by the British, Dalhousie is a little less explored place retaining the old world charm in its colonial mansions. It provides a fascinating view of the nearby valleys and the lush surroundings. It has a number of mountains and river streams which are a must visit for the tourists. A perfect place to sit back and relax, Dalhousie transports you to a pollution-free environment in the lap of nature.
Dalhousie Travel Guide  Book Your Trip
5. McLeodganj, Himachal Pradesh
Mcleodganj is a hill station located near Dharamshala. With beautiful Tibetan culture influenced by British architecture, sumptuous food, mesmerising view of Dhauladar makes it a must visit place in June. There are also numerous trekking options available nearby Trekking Near McLeodganj – A Complete Guide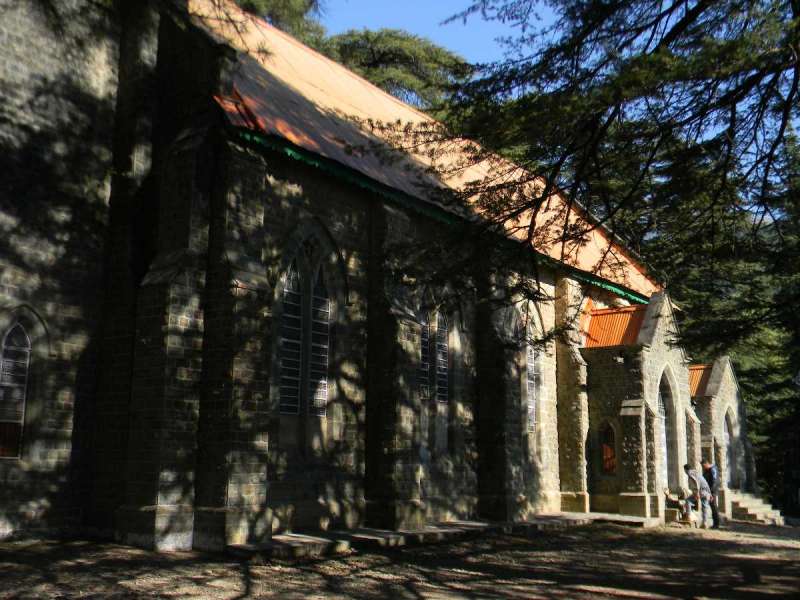 Mcleodganj Travel Guide  Book Your Trip
6.  Ladakh, Jammu and Kashmir
This enchanting place of scenic lakes, mesmerising Tibetan temples and monasteries, Buddhist festivals and colourful streets; that's Ladakh. The bustling market in Leh at night and the local life will give you the good vibes. Ladakh gives you glimpses of cyclist and bikers over the mountains and monasteries that dominate the skyline where ever you look. The long winding road and the river rafting down the Zanskar River, the golden sand dunes of Nubra, the bumpy camelback ride, typical Ladakh breakfast and the tent-over-hilltop view are the few most beautiful sights in Ladakh. Hemis: Ever thought what it would be like to have sceneries borrowed from paradise filled with colours of Buddhist festivals, chants and awe-inspiring monasteries? Hemis is the very place to visit in India that this dream would look like, on each side of it,  beyond imagination and breathtaking.
Ladakh Travel Guide  Book Your Trip
7. Srinagar, Jammu and Kashmir
One moment is getting up to a beautiful sunrise on your houseboat, while going for a Shikara ride through Dal lake and countless flowers, in another. This is pretty much what Srinagar feels like, be it its gardens, lakes like skies you can ride through or the most photogenic views your camera might hold.
Srinagar Travel Guide  Book Your Trip
9. Almora, Uttarakhand
Cradled in the Himalayan Ranges located on the southern ridge of Kumaon hills is Almora.  Magnificent view, mouth-watering cuisine, wildlife and easy accessibility from Kathgodam makes it a must visit place in the month of June for a perfect summer getaway.
Almora Travel Guide  Book Your Trip
9. Auli, Uttarakhand
Dotted with apple orchards, oaks and deodars; Auli is a popular hill resort in the Himalayan range dating back to 8th Century AD. Located at 2800 meters above sea levels, it is home to mountain ranges of Nanda Devi, Mana Parvat and Kamat Kamet. Many religious destinations are also scattered around Auli. It is believed that Shankaracharya had blessed Auli with his visit. The average maximum temperature recorded in Auli is 20 degrees. Hence, the weather is pleasant and ideal for trekking and sightseeing and makes it an ideal place to visit in June.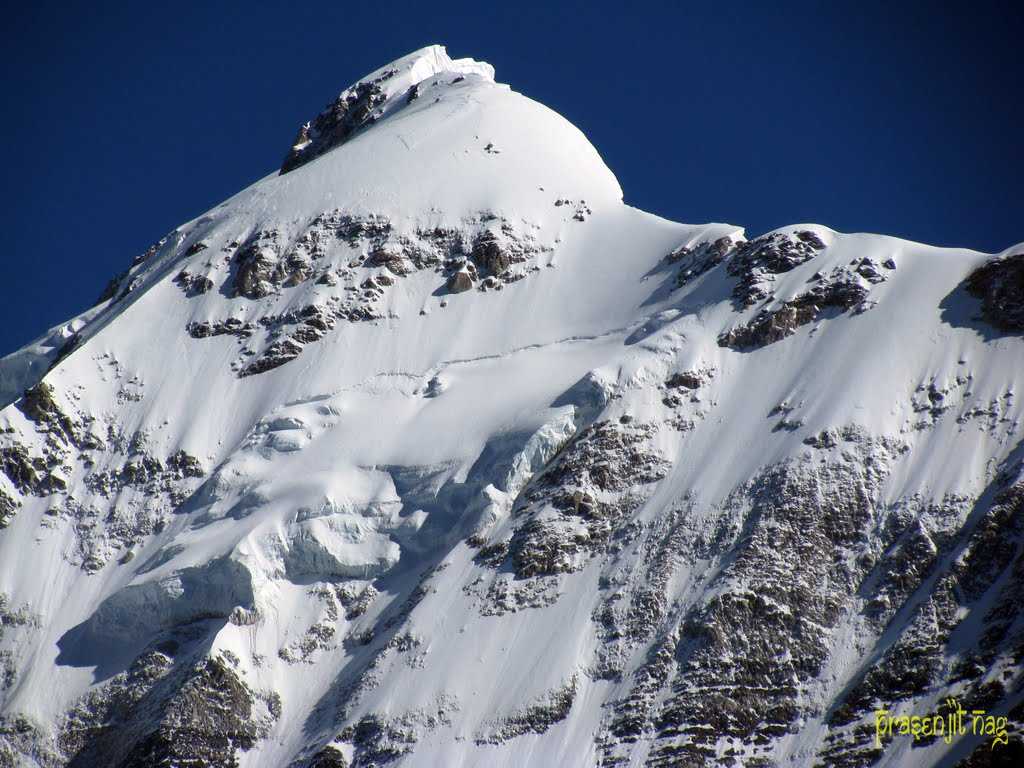 Auli Travel Guide  Book Your Trip
10. Rishikesh
Situated along the convergence of Ganga and Chandrabhaga, Rishikesh on the foothills of Himalayas is the hub of many ancient temples, popular cafes, yoga ashrams and adventure sports. Rishikesh is the most beautiful blend of spiritual and adrenaline pumping experiences. With Whitewater Rafting industry growing and a number of camping and cafe spots springing up, Rishikesh has grown immensely as a favourite, catering to people with different needs.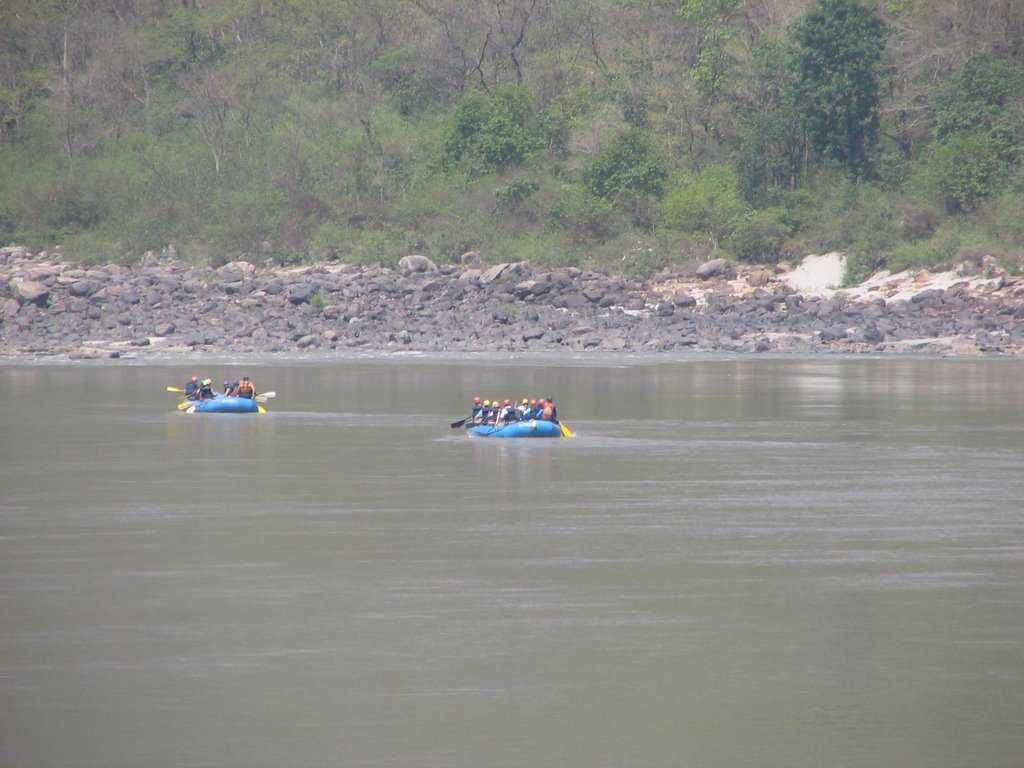 Rishikesh Travel Guide  Book Your Trip
11. Wayanad, Kerala
Replete with enchanting waterfalls, historical caves, comfortable resorts and homestays, this popular town is famous for its spice plantations and wildlife. Among the prettiest areas of Kerala, Wayanad has a multitude of options for its visitors. Walking through the sprawling spice plantations, taking that trek into the pre-historic caves and experiencing a resort holiday is one of the many things you can do to get a taste of Wayanad. A great place to spot wild elephants, cool breeze, beautiful scenery, Wayanad is guaranteed to please your travel senses. Overall, a perfect weekend idea from cities of South India.  The temperature in Wayanad remains nearly constant throughout the year making it one of the sought after places to visit during summers in south India.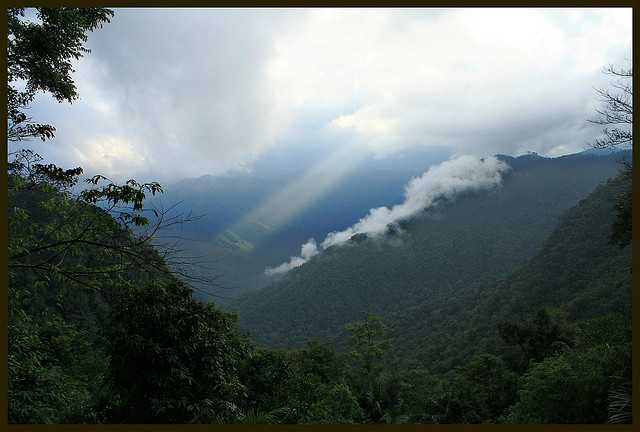 Wayanad Travel Guide  Book Your Trip
12. Kodaikanal, Tamil Nadu
Located in the state of Tamil Nadu, Kodaikanal means the gift of the forests. It stands true to its name as the place is blessed with different varieties of green, luscious trees, the enormous, beautiful rocks formations and enchanting waterfalls. Beautiful spiralling Ghats overlooking the greenery of this hill station is perfect for finding peace and tranquillity while relishing the beauty of nature.  The name Kodaikanal means gift of the forest and the dense forest with many varieties of trees, the huge rocks in the wilderness and the enchanting waterfalls, make it a real gift for the tourists visiting this place. An area blessed by its location in the Palani Hills in the Western Ghats, it creates landscapes and natural beauty that one doesn't want to miss. To make the most of the enchanting surroundings one can undertake various activities such as trekking, boating, horse riding etc. The temperature in summer ranges from 20 to 34 degrees Celcius. The weather remains quite pleasant in summers and you can feel the chills of the breeze even in the summers. This is the best time to enjoy the sightseeing in this beautiful town of Tamil Nadu.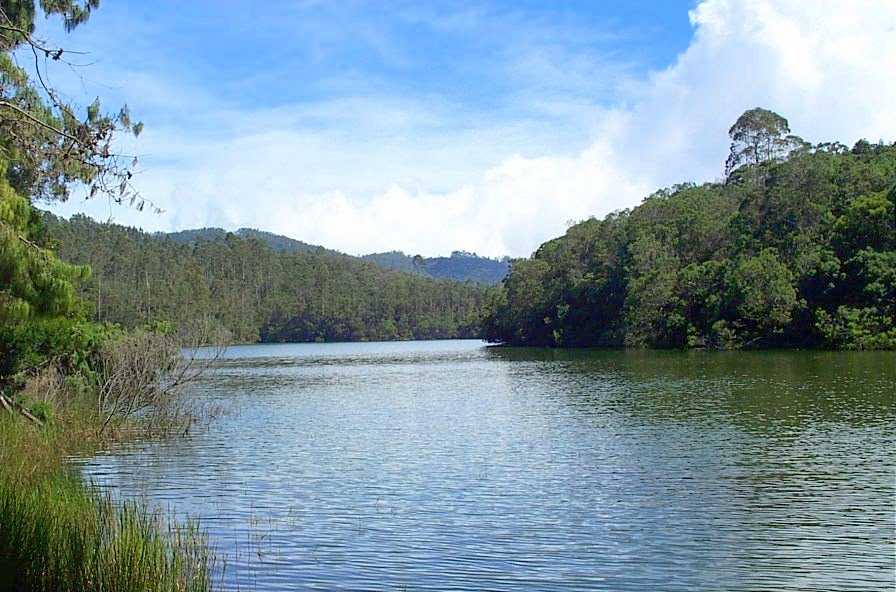 Kodaikanal Travel Guide  Book Your Trip
13. Darjeeling, West Bengal
A previous summer capital of India under the British Raj, Darjeeling has come off age as one of the most sought after hill stations in India. Famous for its beautiful tea plantations and the quality of Darjeeling tea, Darjeeling is a delight for all kind of tourists. The toy train established back in 1881, still runs in this part and is also one of the UNESCO World Heritage sites. Beautiful colonial architecture including mansions and churches dot this little beautiful town. Filled with people from Tibet, Nepal, nearby Indian states and the Gorkhas, Darjeeling is brimming with cultural diversity. The third highest peak in the world and the highest in India, the Kanchenjunga peak is clearly visible from here and you can enjoy a panoramic view of the peak.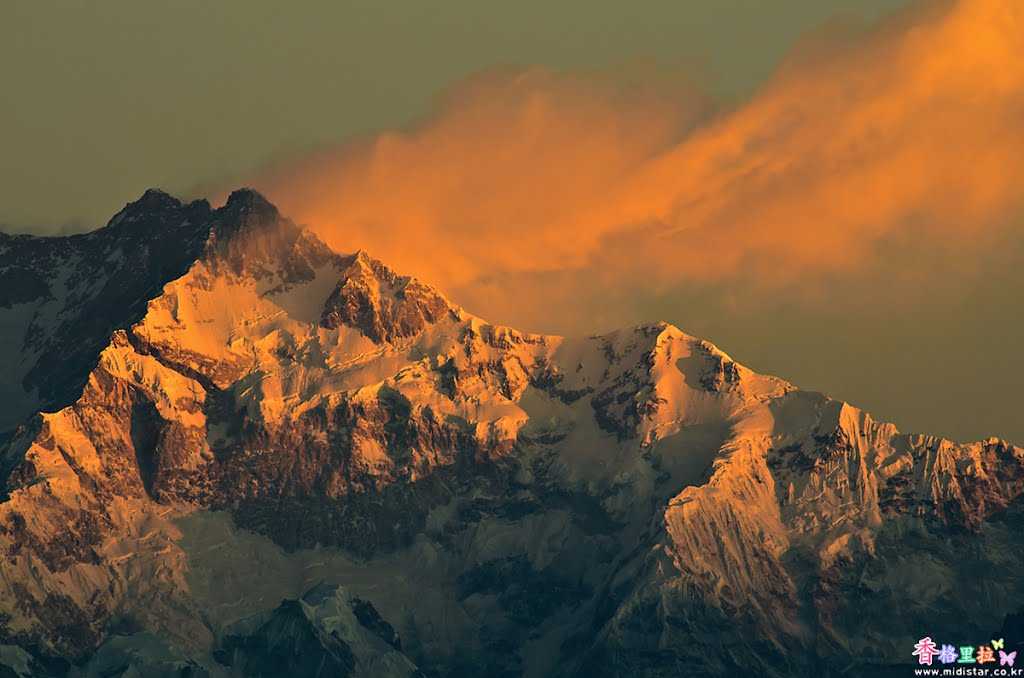 Darjeeling Travel Guide  Book Your Trip
14. Tirthan Valley, Himachal Pradesh
The land of untouched and mystifying beauty, Tirthan Valley is a destination with a plethora of delights. Lying nearly 3 km from the entrance of Great Himalayan National Park, this place is abundant in adventurous activities and a paradise for nature lovers. Magical ambience and lush green paths leading to nearby tiny and quaint hamlets accompanied by amazing weather throughout the year, Tirthan valley is great for those holidaymakers who seek adventure as well as peace.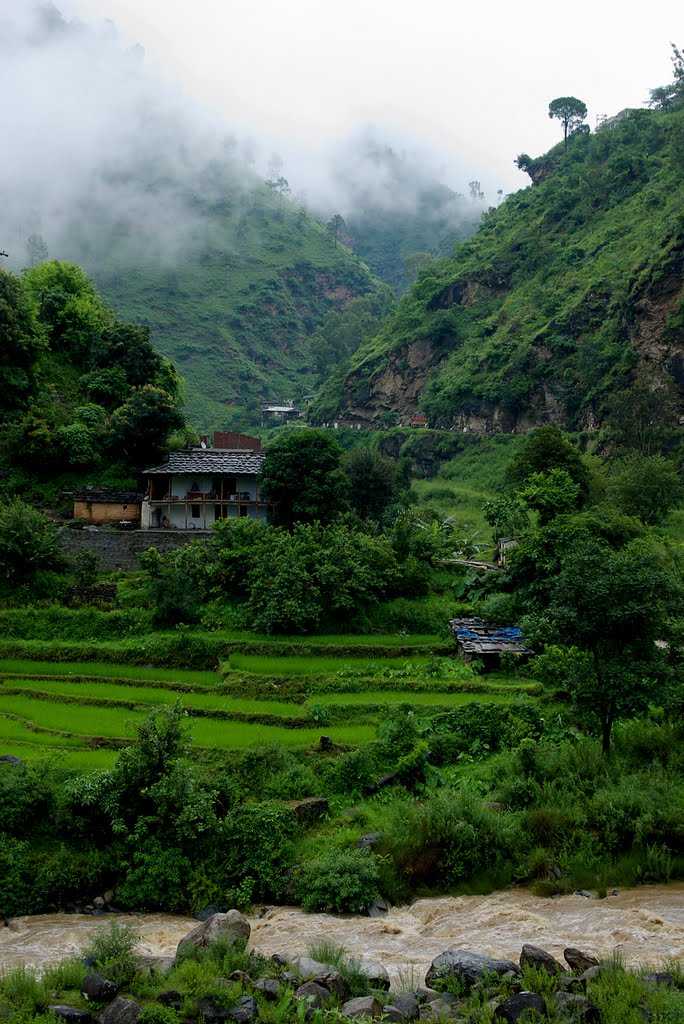 Tirthan Valley Travel Guide  Book Your Trip
15. Spiti, Himachal Pradesh
If you are into mountain biking, you should probably be packing your bags for Spiti by now, for it is a place to visit in June in India that can offer a ride you don't want to miss. Even otherwise Spiti has a bit of every colour from some of the highest lakes in the world, monasteries to an unseen charm of these mountain desert valleys.
Spiti Travel Guide  Book Your Trip
16. Mussoorie, Uttaranchal
Mussoorie has been an escape from the unforgiving heat in the plains since the colonial era and is still pretty wonderful at that job. This 'Queen of hill stations' has a bit of history and most of nature's pretty gifts from streams to waterfalls to make an ideal summer vacation place to visit in June in India for you.
Mussoorie Travel Guide  Book Your Trip
17. Kudremukh, Karnataka
Kudremukh has been a popular getaway from Bangalore for a while now and with some natural hotspots and a mountain range recognised as a UNESCO world heritage site, this one needs to be marked out in your calendar this June. It has got all you can ask from a hill station and some of the densest and green forests you might ever go trekking through.
18. Mount Abu, Rajasthan
Sitting among green forests on the state's highest mountain. Mount Abu provides respite from the scorching temperatures and arid terrain of Rajasthan. This place is especially hit with honeymooners and middle-class families from the alcohol-dry state of Gujarat. It is of great spiritual importance for both Hindus and Jains and has over 80 temples and shrines, the most notable one being the famous Delwara temple. The place gets pretty busy from May, when the Summer Festival hits the town, with music, fireworks and boat races.
Mount Abu Travel Guide  Book Your Trip
19. Tawang, Arunachal Pradesh
Tawang is popular as the birth-place of Dalai Lama and is an almost perfect destination with its sceneries echoing with chants of spirituality and Buddhism. Tawang has many monasteries laid out all across its mystical landscapes, with Tawang Monastery being the most popular one.
Tawang Travel Guide  Book Your Trip
20. Mudumalai, Tamil Nadu
If your idea of this summer is about exotic flora and fauna, spotting wildlife around lush green forests and bird-watching with skies filled with rare varieties of birds, then Madumalai is beyond perfect. With views inherited from the Nilgiris, Madumalai National Park can offer you a truly memorable June.
Madumalai Travel Guide  Book Your Trip
21. Aizawl, Mizoram
A summer tinted in cultures and colours of Mizos. Aizwal can be the very colourful and lively bit of the North-East you want to explore this summer. A state museum, the highest waterfall in the area, a lake borrowed from a fairy-tale, hills and picturesque views, this capital is a simple summer getaway which will almost leave you enchanted.
Aizawl Travel Guide  Book Your Trip
22. Lansdowne, Uttarakhand
Lansdowne is the place to visit in June in India for you if you want peace, calm and quiet on one hand and adventure, Jungle Safaris and trekking on the other, on demand. For the rest of your time here, you can let the beauty that the area shares with the Himalayas refresh and fascinate you as you walk through its landscapes full of pine and oak.
Lansdowne Travel Guide  Book Your Trip
23. North Sikkim, Sikkim
This one is mystical, magical and serene and all yours to keep for the summers. It is one of the most uninhabited areas of the country given the harsh conditions, but summers will let you see its softer and welcoming side. Along with one of the highest lakes of  India, North Sikkim is the home to the most heaven-like landscapes and views.
North-Sikkim Travel Guide  Book Your Trip
24. Ponmudi, Kerala
While most of Kerala deals with a hot and humid summer,Ponmudi is a pleasant surprise for the area. It checks all columns on your list with a Golden Valley, tea plantations, water springs, waterfalls and streams, a deer park and sparkling green surroundings almost defining the area. Top it up with a bit of excitement with trekking and mountain climbing and there it is – an ideal summer vacation in India.
Ponmudi Travel Guide  Book Your Trip
25. Hemkund Sahib, Uttarakhand
This is the place to visit in June in India if you want to be someplace which has lakes and mountains guarding a temple and a gurudwara which have histories as sacred as the air here. And if you are running a bit late this June you might get to witness a Valley of Flowers, nearby almost ready to bloom in the coming month.
Hemkund Sahib Travel Guide  Book Your Trip
26. Dhanaulti, Uttarakhand
With Chamba and Mussoorie in proximity, this little town in Uttarakhand is an offbeat destination located at a height of about 2200 meters above sea level. With minimal human intrusion, without overloading or overwhelming your senses or expectations, Dhanaulti slowly seeps into your conscience like a long lost pleasant dream, bringing with it comfort and quiet, and giving you the much-needed break from your humdrum routine life.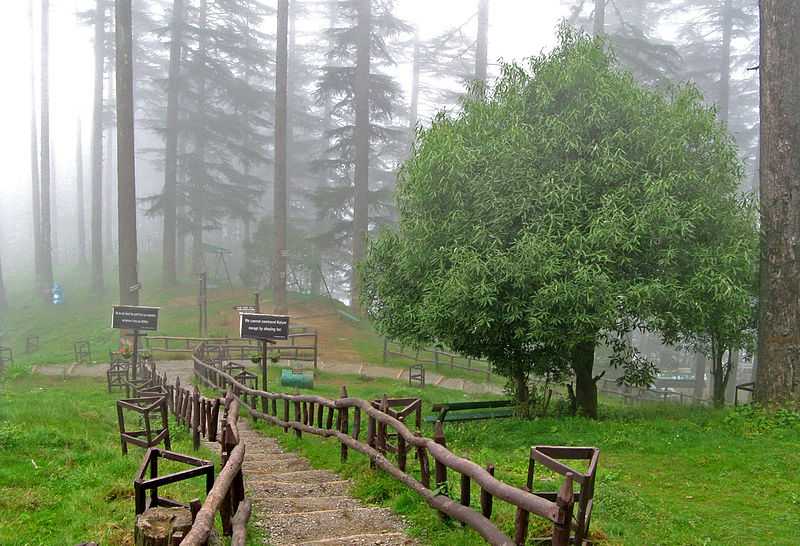 Dhanaulti Travel Guide  Book Your Trip
27. Gulmarg, Jammu and Kashmir
If extreme skiing through bracing air over high altitude is your dream winter sports destination then Gulmarg is what you're looking for. Pine-fringed and located in the Kashmiri Valley, Gulmarg (meadow of flowers) is India's famous ski resort. The snow-capped peaks and the most impressive Mt Affrawat through which runs World's second highest cable car ride are a few things you must never miss. If you're an adventurous folk, you could trek another hour from the summit to the marvellous Alpather Lake. Apart from these, Gulmarg has its own historic Golf Course that occupies a large part of the Valley meadow.
28. Shillong, Meghalaya
The Scotland of the east has an abode of clouds that is located in the undulating pine-covered hills. Shillong has a milder climate than tropical India and is home to several waterfalls. Although Shillong lies in an area that's prone to heavy rainfalls and earthquakes, it is home to scenic landscapes and majestic hills. The elephant falls, Lady Hydari Park, Wards Lake, Motphran, Entomological museum and the Shillong peak are few of the sights that are a must visit.
29. Chota Char Dham
Literally translated as the "small of four abodes", Chota Char Dham is the route that covers four religious places Kedarnath, Badrinath, Gangotri and Yamunotri. It is an important Hindu pilgrimage circuit that is derived from the Chardham Yatra. Chota Char Dham includes three major Hindu sectarian traditions two of which are Goddess Shakti (Gangotri and Yamunotri); one Shaiva (Kedarnath) and the other Vaishnava (Badrinath). The place is a religious-tourist site that's most bombarded with people from around south-east Asia mostly Marwaris, Bengalis, Odias, Gujaratis and Maratis.
30. Bhutan, no visa required from India
The treasure house of Buddhist art, the magic of monasteries and the land of mystery mountains, Bhutan is a peaceful retreat. Bhutan is a surprise spot for tourist but an adventure for travellers. It's the country that grows red rice where people eat raw chillies, monks roam around with a smartphone and home walls are decorated with giant protective penises. (what?). It is basically anciently modern with fun-loving, well informed and educated people. The snow-capped peaks, majestic fortresses, picturesque landscape, aesthetic handicraft, high-altitude trails for trekking and its beautiful flora and fauna are the other reasons why you need to visit Bhutan.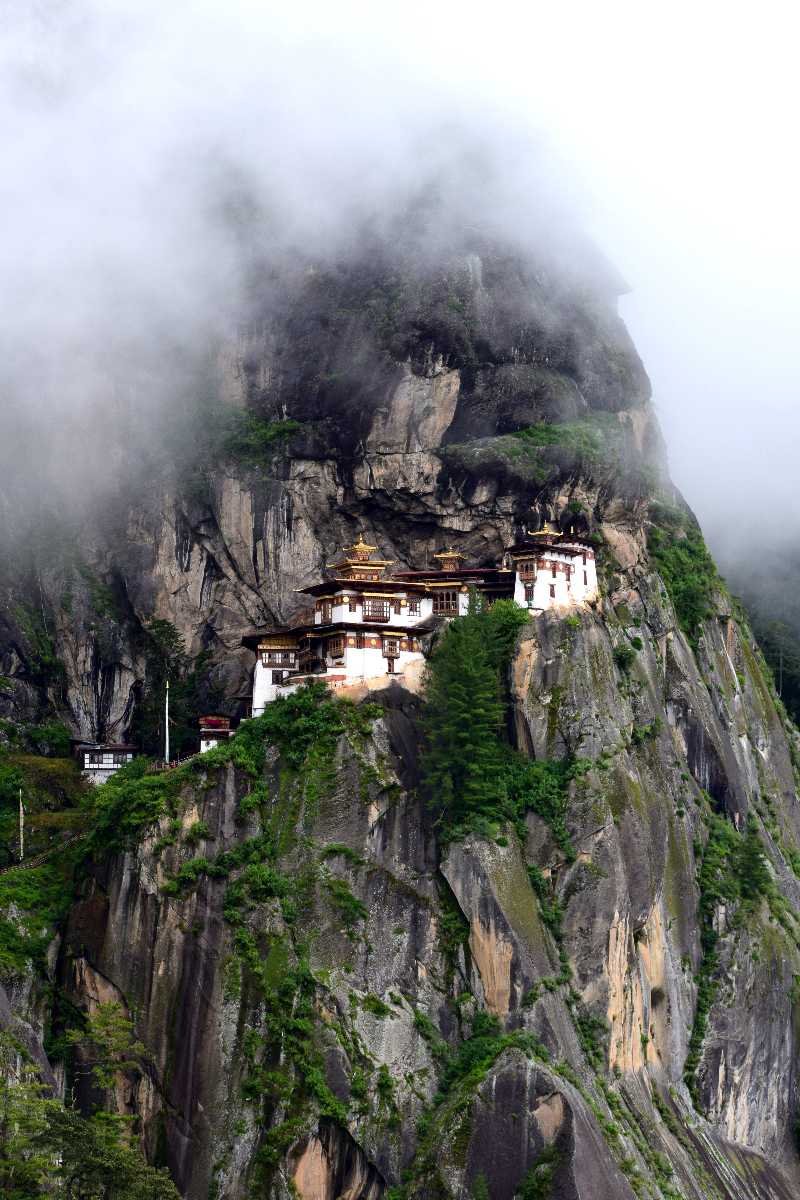 31. Nepal, no visa required from India
Nepal is a place that leaves you spellbound by its mountainous backdrop, a curtain of fluttering prayer flags everywhere and its silent serenity. If you are a trekker then this is your paradise. The Nepal Himalaya would be your dream come true destination where you can trek for days, put up a tent over the cliff and enjoy the sunset. After which a hot meal lets you ease down to the end of the day. Nepal is also a hotspot for adventure seekers with its rafting over the Nepali river and the bungee jump over the Himalayan. Apart from these, the adventure sports like kayaking, paragliding, canyoning and mountain biking will let your adrenaline rush.
32. Bali, visa on arrival for Indians
An achingly beautiful place that's more than just a destination, Bali is a mood, an aspiration that evokes your thoughts with its rich, diverse culture. During the times of festivals, you witness, over-joyed locals, exquisite flower petal offerings, temple ceremonies that are celebrated with traditional music and dance. Bali is a chaos in the beauty of hilltops, islands, temples and of course the beaches. The heart of Bali is Ubud that flourishes with beautiful rice fields and ancient monuments. Above all, it's a blend of beaches that offer surfing, diving, resorts, nightlife, Balinese culture, and a bunch of genuinely warm happy people.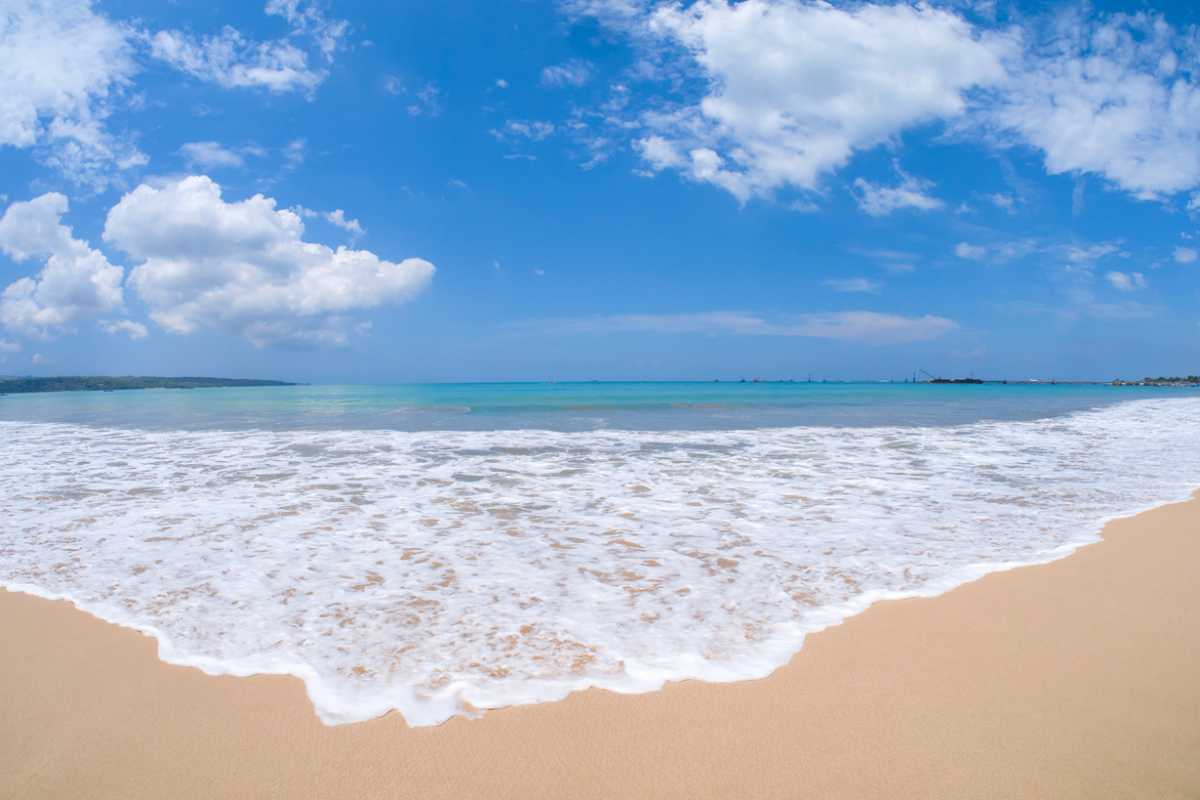 33. Thailand, visa on arrival for Indians
Radiating a fun-loving friendly culture, Thailand comforts you with its tropical beaches, golden hue temples, Thai cuisine and lovely smiles. It has a rural heartland between the busy streets of towns and cities which is a blend of rice paddies, squat villages, tropical forests and prehistoric landscapes. The religious devotion in this Buddhist nation is harmonious. The gleaming Buddha temples and the ancient banyans trees that are wrapped in sacred cloth, meditation retreats in Chiang Mai, underground cave shrines and religious festivals on hilltop temples are among the best things a traveller experiences in Thailand.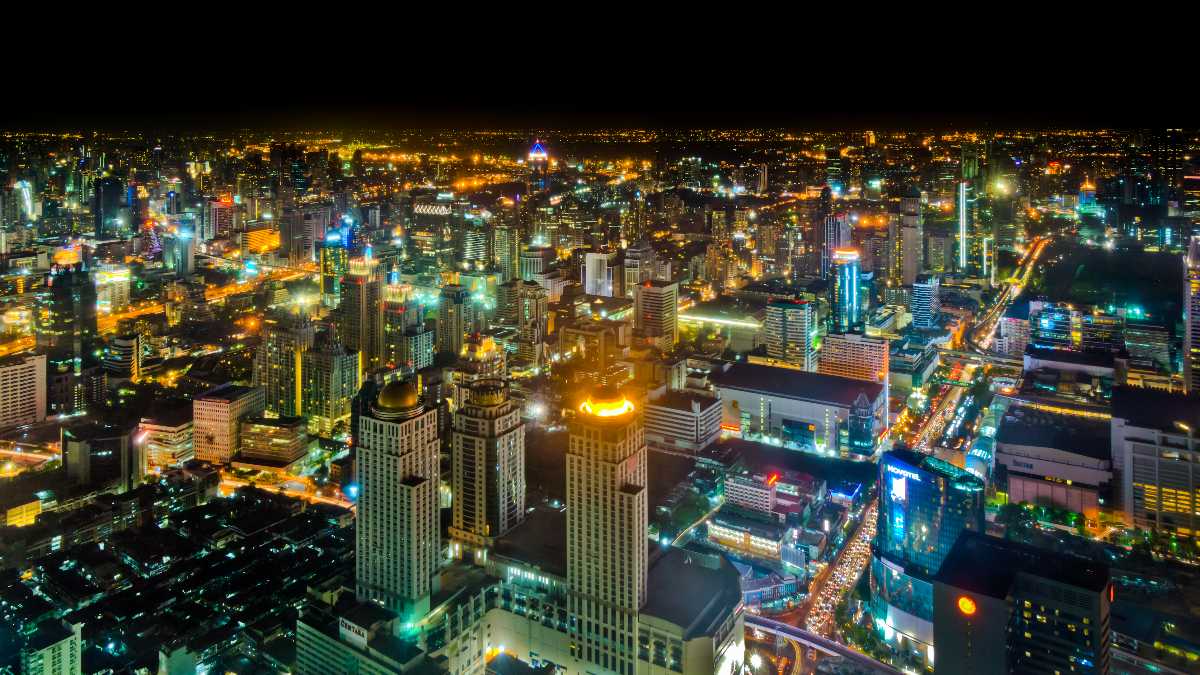 Although June is the peak of summer and the onset of monsoon, it surely is the best time to enjoy with your family before the rains. You can visit the places in June for some exciting fun time as well as the me-time you've always wished to have.
Related Links:
Best Places for August in India
Best Places for September in India
Similar Posts That You Might Like