The architecture is elegant, classy, yet rich in details and fuses the artistry and styles of various Islamic eras. The construction of the mosque started in 1995, and it took six years to build. It opened in 2001 and is considered a gift from the Sultan to his people. The mosque is a host to the world's second-biggest chandelier and the second largest handmade Persian carpet. The chandelier, which took 4 years to make, is the former Guinness World Record holder of the Biggest Chandelier in the world- a record which has since been given to Qatar- it's 14 m long and weighs 8.5 tons and is studded with over 600,000 Swarovski crystals, more than thousand halogen bulbs, and has 24K gold plating. It is hung over the centre of the men's prayer hall. It took 600 Iranian women four years to weave the Persian carpet which measures 70m by 60m and weighs 21 tons. It is a blend of classical Tabriz, Kashan, and Isfahan designs and covers the 4343 m2 area of the main prayer hall.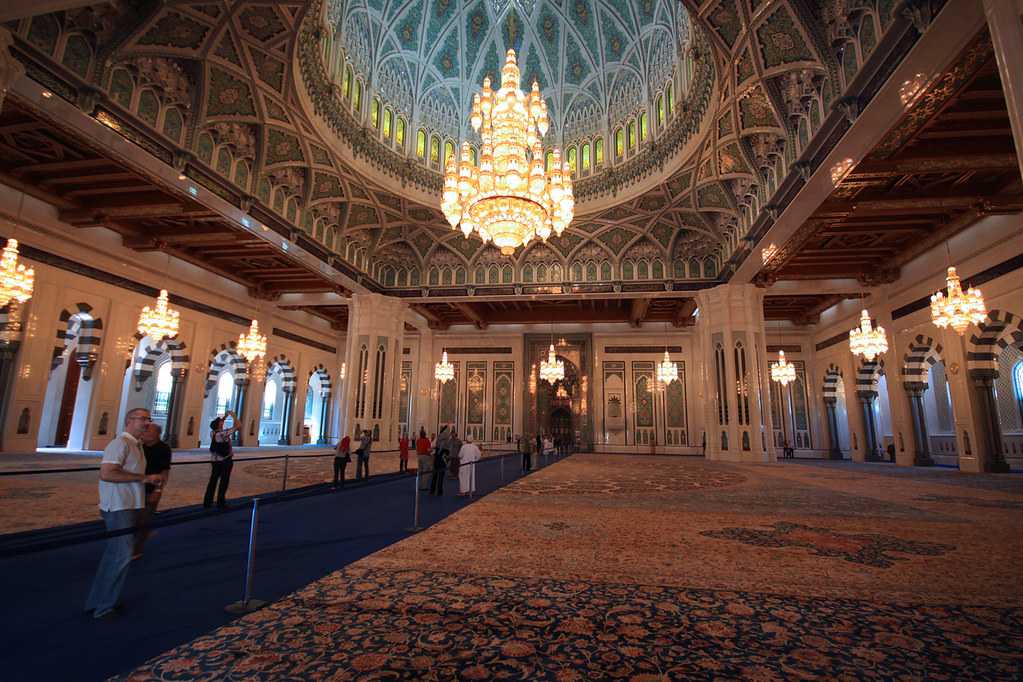 The walls of the main prayer hall are made up of white and grey marble decorated with murals and geometric designs and have a central dome rising 50m above the roof. Verses from the Holy Quran are inscribed in Thuluth script on a bar which connects the walls with the inner courtyard. There are Islamic geometric designs on the corridor archways, and the walls of the corridor have the names of Allah in Diwani script. The women's prayer hall is smaller and simpler than the rest of the mosque and usually sees activity on Fridays during the Jumu'ah prayer. The library holds more than 20,000 books on science, Islamic culture, and humanity and is a sight to behold. The lecture theatre holds events open to the public which usually aims to promote inter-faith dialogue.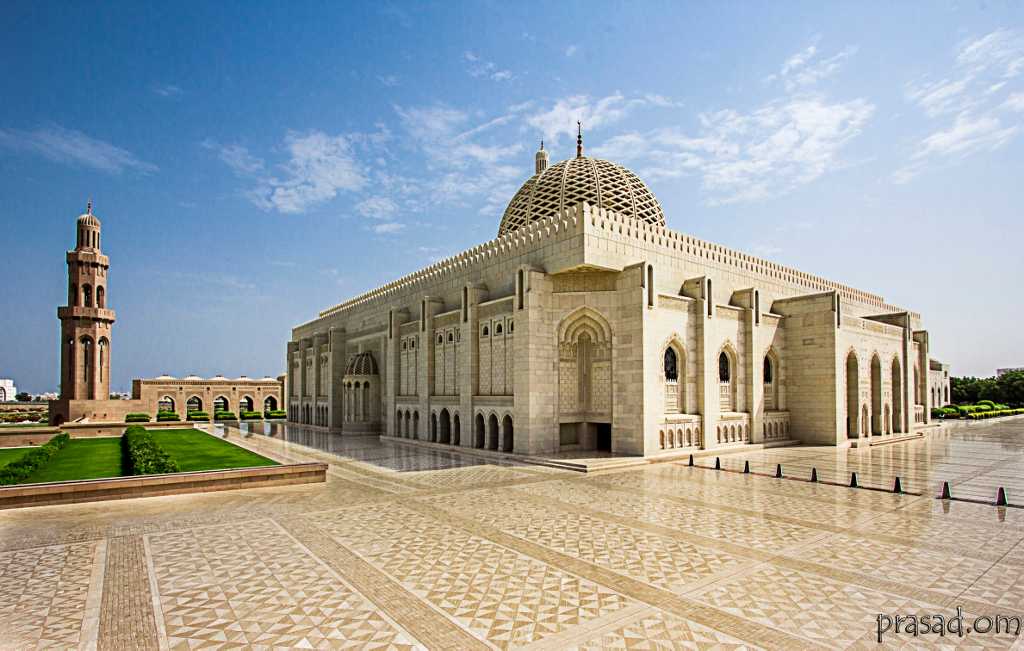 Five minarets define the borders of the mosque and represent the 5 Pillars of Islam: Shahadah, Salah, Sawn, Zakat, and Hajj. The minarets are huge, one being 91.5m tall and the others being 45m tall. Each minaret has an observation deck which can be climbed to give a panoramic view of the city. The main dome is made with porcelain panels and marble columns and has arches. Colourful mosaic patterns provide an interesting juxtaposition to the white and grey marble walls and are a feast for your ocular senses. The roof is covered with hand-carved wood and timber panels, richly decorated with calligraphy and arabesques.