Whether its the traditional dishdasha, aromatic local frankincense, hookah pipes, or even a refreshing glass of juice that you seek, the souks of Oman have it all! A souk (also spelt
souq
) is a marketplace and commercial quarters - what we would typically call a bazaar. They were historically located outside city walls, but as cities expanded, they were moved inside the city's heart. Being the nation's capital, Muscat caters to a large number of tourists each year. As a result, the souks in Muscat have a wide range of traditional items as well as modern items for sale.
Here are some of the best souks to explore in and around the city of Muscat:
1. Muttrah Souk
Considered one of the oldest marketplaces in the world, the souk of Muttrah is probably the most popular souk in Oman. It is located in the Muttrah corniche on a busy street with two main entrances. The Muttrah souk is a maze of matchbox-like shops, and you'll find yourself navigating through winding alleys, hit by an assortment of sights and sounds. Because of its wooden roof that allows little sunlight inside, this souk is also called Souk Al Thalam or 'market of darkness'. Although most shops accept cards, its best to carry cash. If you disagree with prices, feel free to bargain. The Muttrah souk is busiest in the evenings when it starts to bustle with energy and activity.

Timings and Open Days: Monday to Sunday (9 AM to 1 PM, 4 PM to 9 PM)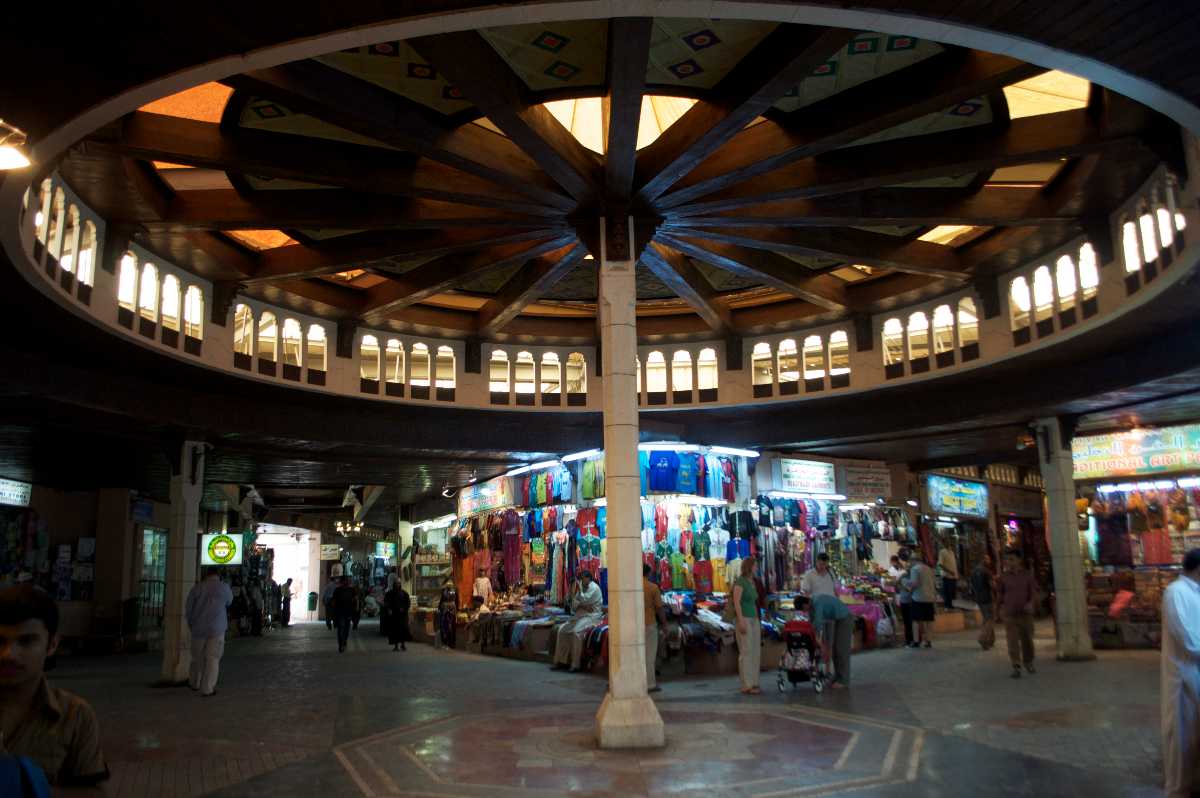 2. Seeb Souk
The souk of Seeb is located on a crowded ring-road with shops and carts along each side of the road. You can find almost anything here, whether it is bangles and well-crafted abayas or traditional bridal chests called
mandoos
and Arabic-style sofas. This souk, known as 'Muttrah's sister', is just north of Muscat International Airport. Because of its proximity to the coast, it has got a delightful seafood market as well and its best to shop for groceries at the souk before noon.
3. Souq es Sabt
Although not a traditional souk, Souq es Sabt is an artisan farmer's market in Muscat. It features fresh produce, traditional cuisine, arts and crafts, and fun activities for the whole family, much like a flea market. In fact, it has over 170 vendors! The people of Muscat have raved about the souq's fun atmosphere and a wide variety of commodities on offer.
While these are the main souks inside the city of Muscat, there are plenty of markets at short distances outside the city. Most of them are open for one or two days of the week so it is best to plan ahead before driving out.
Timings and Open Days:
This souq is seasonal and takes place in two sessions - November to December and January and February. Timings range between 10 AM and 7 PM.
4. Bahla Souk
A little over two hours south of Muscat is Bahla Souk which is home to traditional metal and clay industries. If copper artefacts like khanjars and fadl (large metal platters) are what you seek, Bahla Souk is the place to go! It is located across the road from Bahla Fort. Aside from metalwork, the souk has lots of pottery as well. The souk has an open courtyard shaded by beautiful trees where you can sit down, enjoy some halwa, and take in the scenery of Bahla.
Timings and Open Days:
6 AM to noon, and again from 4 PM to 7 PM.
5. Sohar Souk
Sohar Souk is a market for handicrafts located near Sultan Qaboos Mosque in Al Batinah North Governorate. It is two hours north of the city of Muscat. This souk has a gorgeous Arab-Islamic architecture that provides shade as you window-shop. The craft shops here are known for selling gold, silver, herbs, honey and wool. It was supposedly established to encourage cottage industries in Oman.
Timings and Open Days:
Monday to Sunday (9 AM to 1PM, 4PM to 9PM)
6. Ibri Souk
Ibri Souk is located near the Ibri Castle. This souk, much like the souk in Sohar, is known for its handicrafts and jewellery. Don't miss out on the beautiful gold and silver jewellery here such as bracelets, necklaces and anklets. It is also known for its dedicated area that sells well-bred animals. Ibri Souk is a little less than three hours away from Muscat in the south-west direction.
Timings and Open Days:
Monday to Sunday (9 AM to 1PM, 4PM to 9PM)
7. Ibra Souk
The Ibra Wednesday Market is located in Al Sharqiyah North Governorate that is an hour and a half outside of Muscat. It's known for being dedicated to women, and men are not allowed inside. There are some stalls that run by men that can be found on the outskirts of the souk area. The women shopkeepers here are quite amiable, and you won't find it hard to strike up a conversation with them. Some even allow photography of themselves and their products, though it is better to ask for permission beforehand. This souk is located in the middle of a lush courtyard with a dramatic view of the Al Hajar Mountains behind it.
Timings and Open Days:
Wednesdays (6 AM to 1 PM)

8. Al Mintarib Souk
This souk is popular for its sales of handicrafts made by Omani tribals such as the Badiya villagers. Located two hours south of Muscat in the al Badiya region. You can find well-crafted khanjars, swords, leather goods, and other cottage industry products here.
Timings and Open Days:
Al Mintarib souk is open only on Tuesdays from 6 AM to 10 AM
9. Sinaw Souk
Although Sinaw is known as an outpost town, it boasts of a lot of commercial activity. This is where the Bedouins or nomads of Oman come to conduct business. Much like the Muttrah souk, it is one of the oldest souks in the country and has been renovated in recent years. It sees the most crowds on Thursday mornings and weekends. You can even find livestock being auctioned off as you browse through the collection of fresh meat and fish and other agricultural goods.
Timings and Open Days:
Monday to Sunday (9 AM to 1 PM, 4 PM to 9 PM)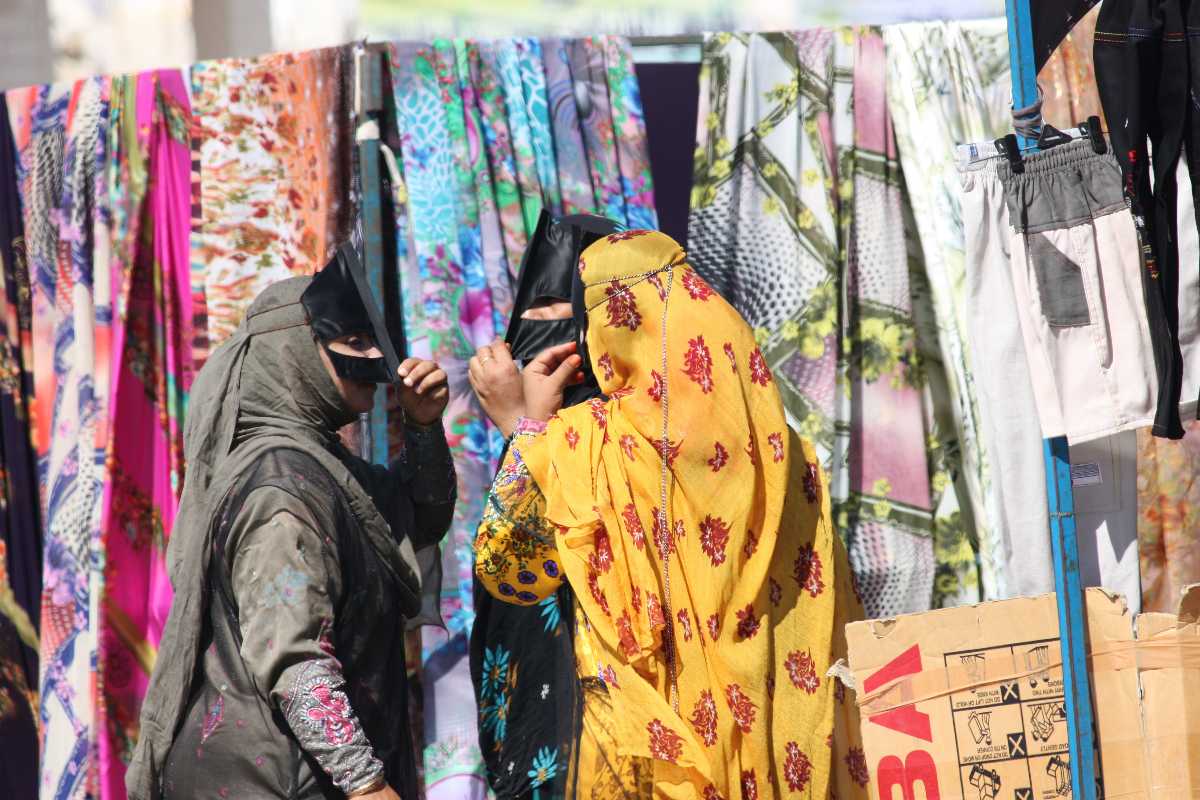 Oman being a major trade port in the Middle East has a rich culture of commerce and the many souks of the country sell beautiful clothes, well-made jewellery, and other commodities. Spend a day at these souks in and around Muscat and enjoy the little treasures that you will find only in Oman's souks!